When it comes to kitchens, summer seems to be the season of the surface. There's a new marble-look finish from Caesarstone, five new colours from Laminex, new glass splash backs and a collaboration that makes pairing your kitchen bench top and paint colours even easier.
Stegbar splash backs: Stegbar has collaborated with interior designer and trend forecaster Marylou Cafaro to launch the Stegbar Create Splash backs Series, including mirror, metallic and colour collections. "The aim was to create understated refined spaces that speak to quality and longevity. A decade ago splash backs stood out, but now they need to blend in with the whole home design and be an integral part of the joinery and space," says Marylou.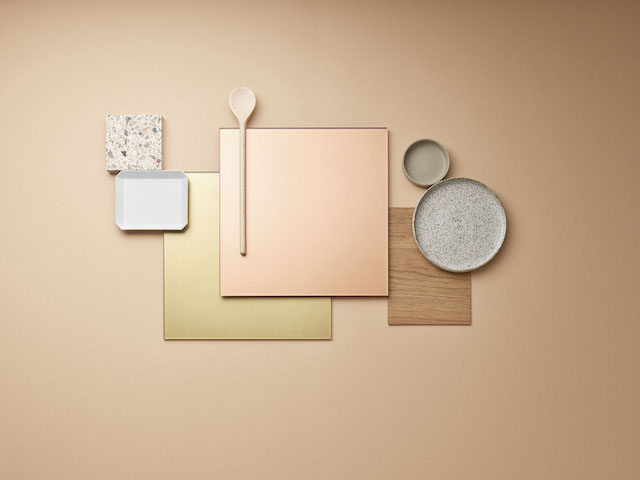 And while the glass splash back has fallen out of favour of late there's no denying its appeal; a single pane of made-to measure glass per surface, the Create Splashback Series offers a seamless look, free from grout lines. Also, a special coating repels oil and water, removing the need for harsh chemicals and reducing cleaning time too.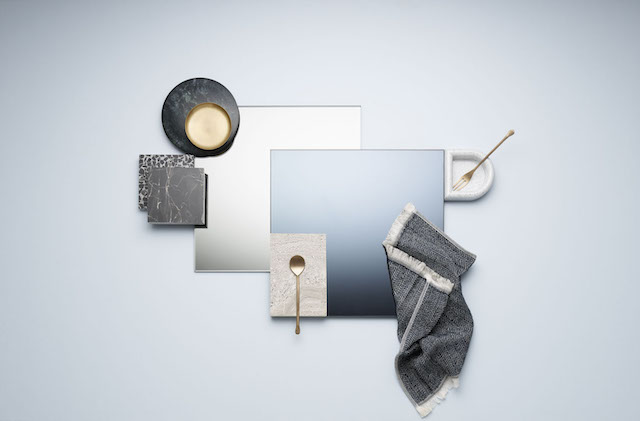 Caesarstone Empira White: The new Caesarstone quartz finish 'Empire White' is the brand's latest interpretation of authentic white marble and combines a white base with shadows and fine black veins. But unlike marble, it is scratch, heat, chip and stain resistant.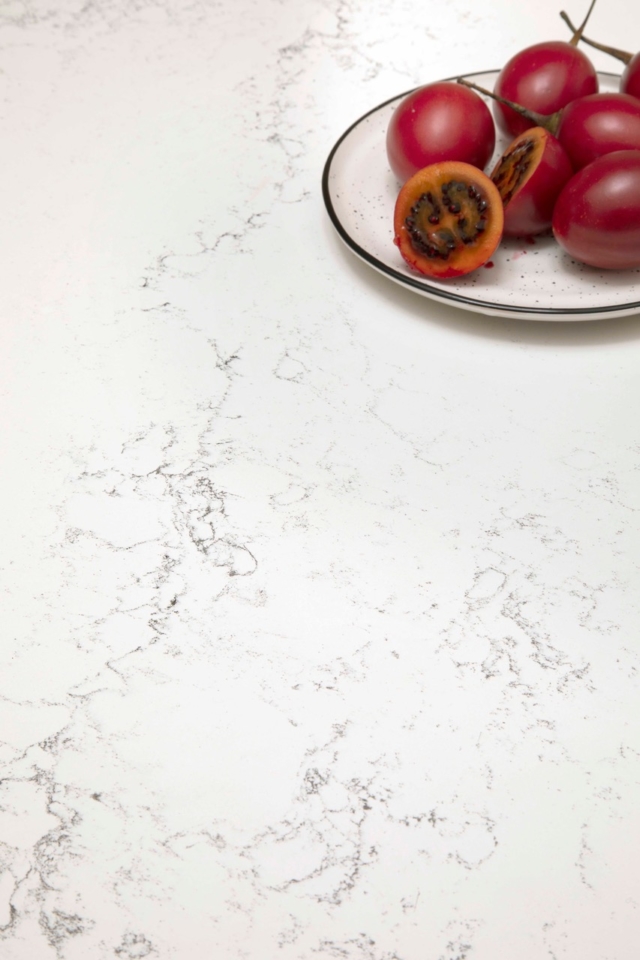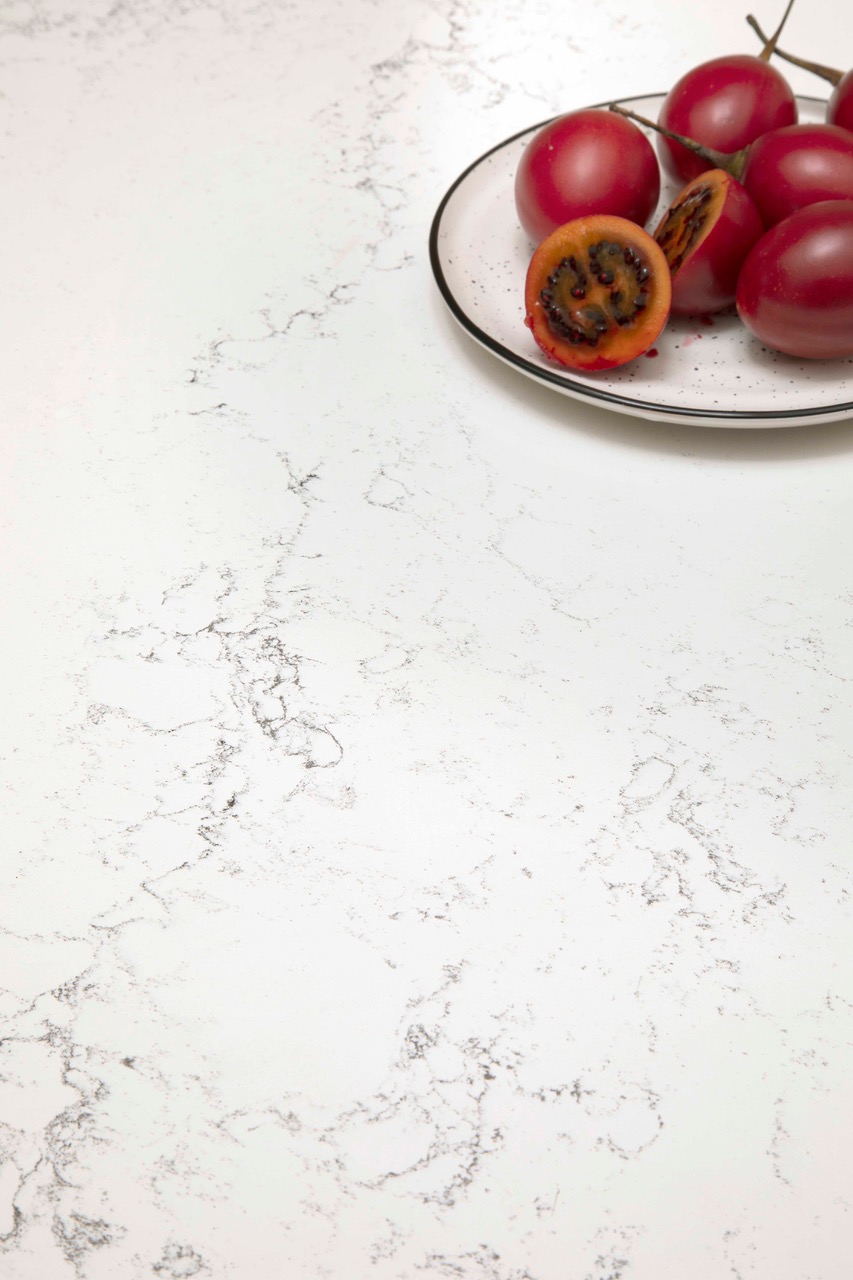 The finish was used in the recent series of The Block where Deb and Andy combined it with shaker-style matte white cabinetry, brass fixtures and natural timber; a combination that resulted in the couple winning the competition's kitchen category.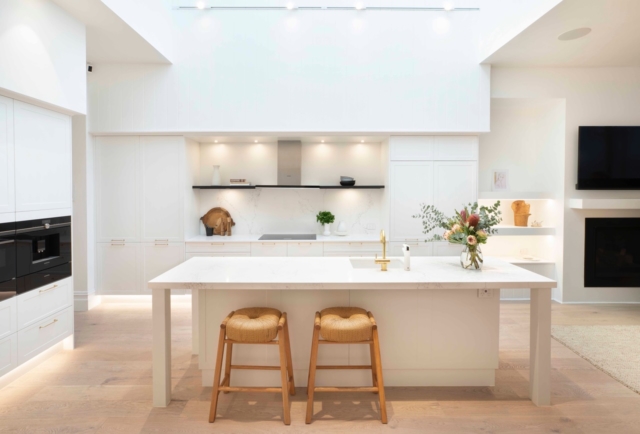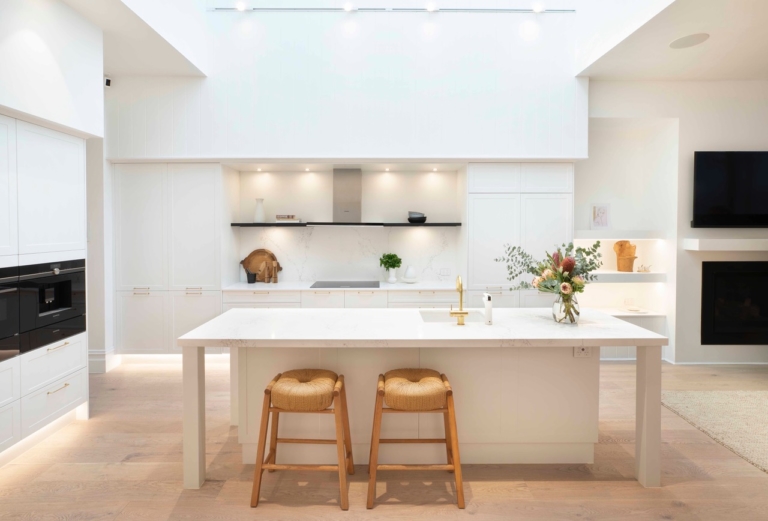 Smeg: One for the Dolce & Gabbana fans, Smeg has just expanded its 'Sicily my love' range (created in collaboration with the iconic Italian fashion designers) to include a stand mixer, slow juicer, and four slice toaster. Each piece is emblazoned with Sicilian symbols including golden yellow lemons, fiery red cherries and the intense cerulean blue of the Sicilian sky.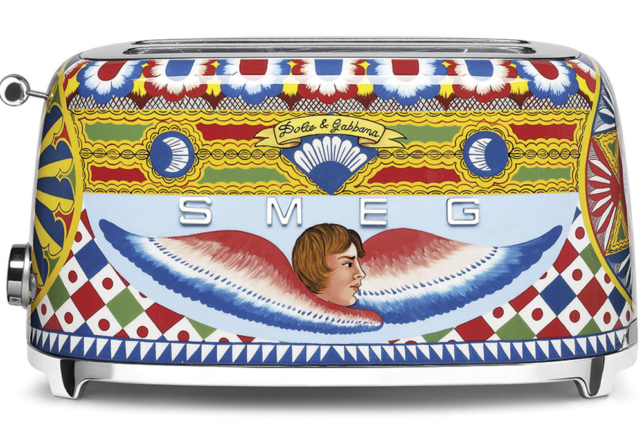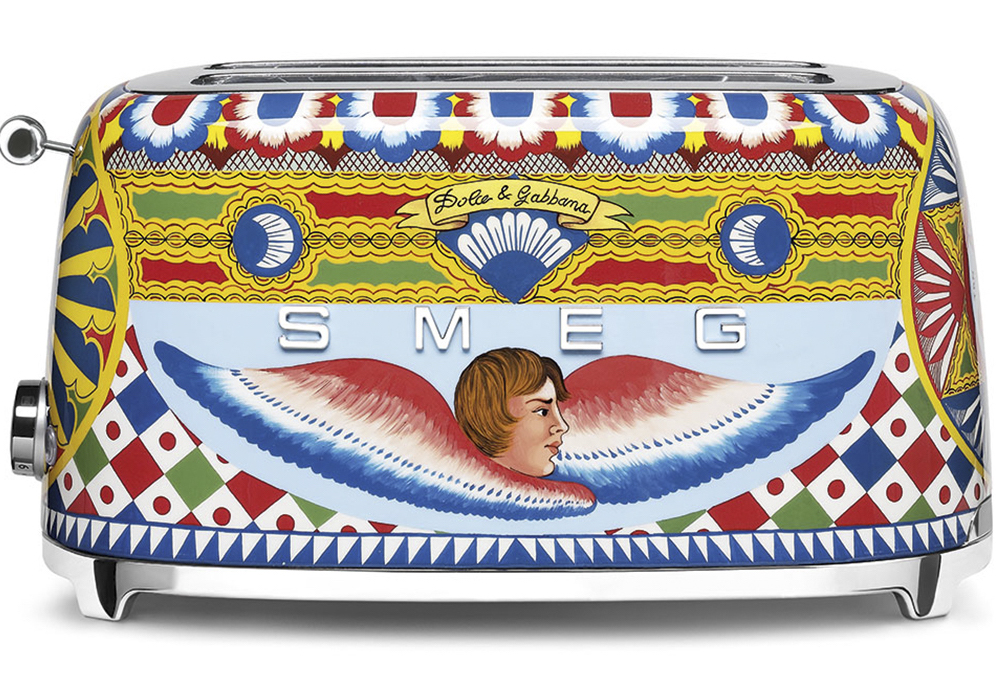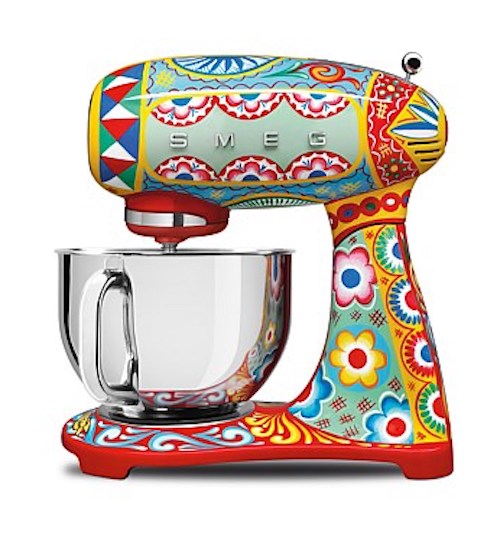 Laminex: Laminex has added five new colours to its ever-growing collection with two new woodgrains, two minerals and a reclaimed shade in the mix. The new colours include 'Black Birchply' (a very dark timber), 'White Painted Wood,' 'Avenza Bianco' (a classic Italian-style marble),' 'Urban Pezzato' (concrete look) and 'Reclaimed Denim Fibre' which looks as it sounds.
Of the line-up, 'Reclaimed Denim Fibre' is an interesting one given it's made with offcuts from clothing production and captures the classic indigo look of denim jeans. Reused denim makes up 60 per cent of the finished product and the texture is jean-like too.
"Laminex is committed to sustainable and innovative design practices. In moving towards a waste-less future, we welcome the challenge to transform something that would otherwise have gone to waste into a value-added material with its own design aesthetic," says Sacha Leagh-Murray, general manager of marketing at Laminex.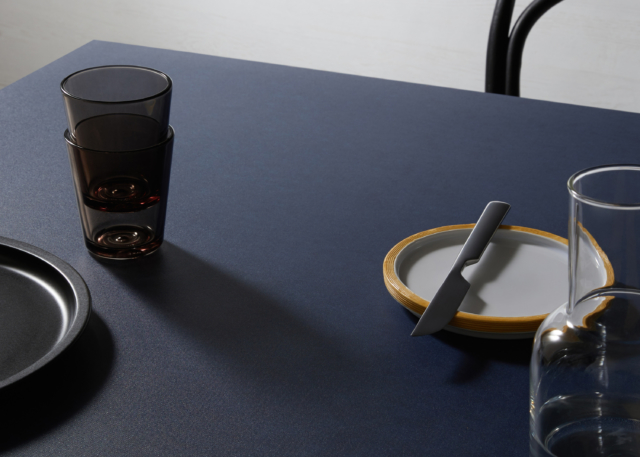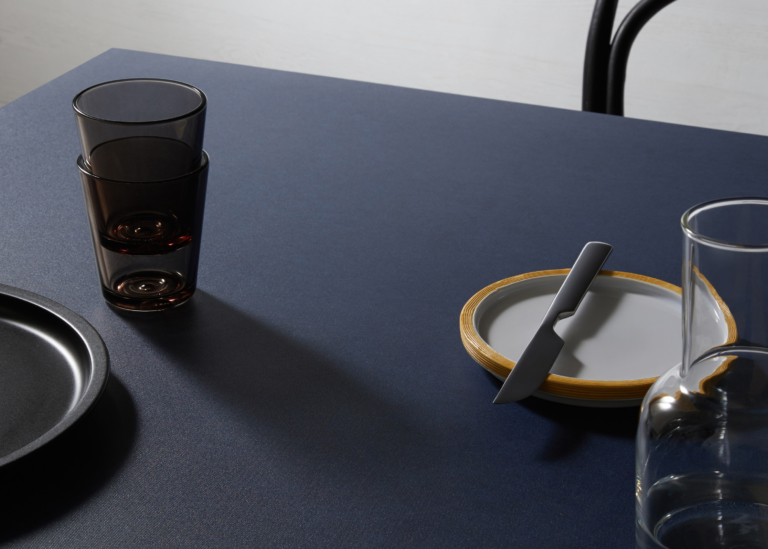 Samsung: Samsung has expanded its fridge line-up with a new side-by-side range available in a choice of silver stainless steel or matte black. Interestingly, in response to consumer insights, the brand now offers over 20 black refrigerators across its range.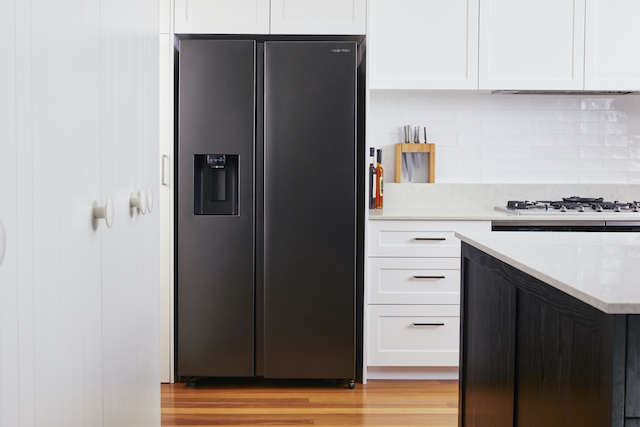 The fridges feature flat door designs, recessed handles and Samsung's SpaceMax technology which uses high-efficiency insulation to keep the internal walls thin, thereby creating more storage space inside the fridge without increasing external dimensions.
There's also the option of a non-plumbed water and ice dispenser model which is perfect for Aussie renters. You simply fill the 4.5 litre water jug inside and you're good to go! Prices start from $2,099.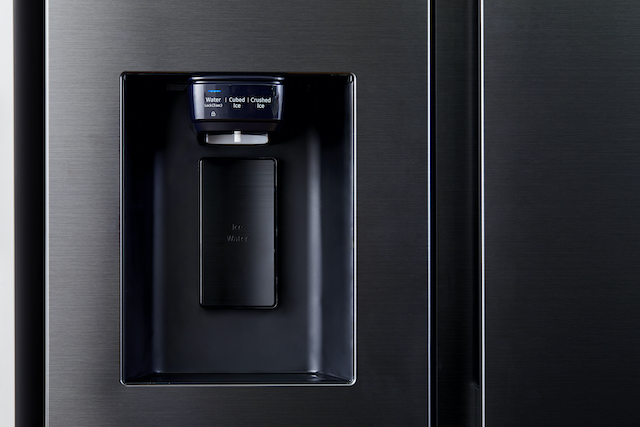 Caesarstone & Wattyl: Given that visualising colour and surface pairings can be a tough gig for the novice, Caesarstone quartz surfaces and Wattyl paints is the latest Australian interiors duo to collaborate in a bid to reduce the associated guesswork.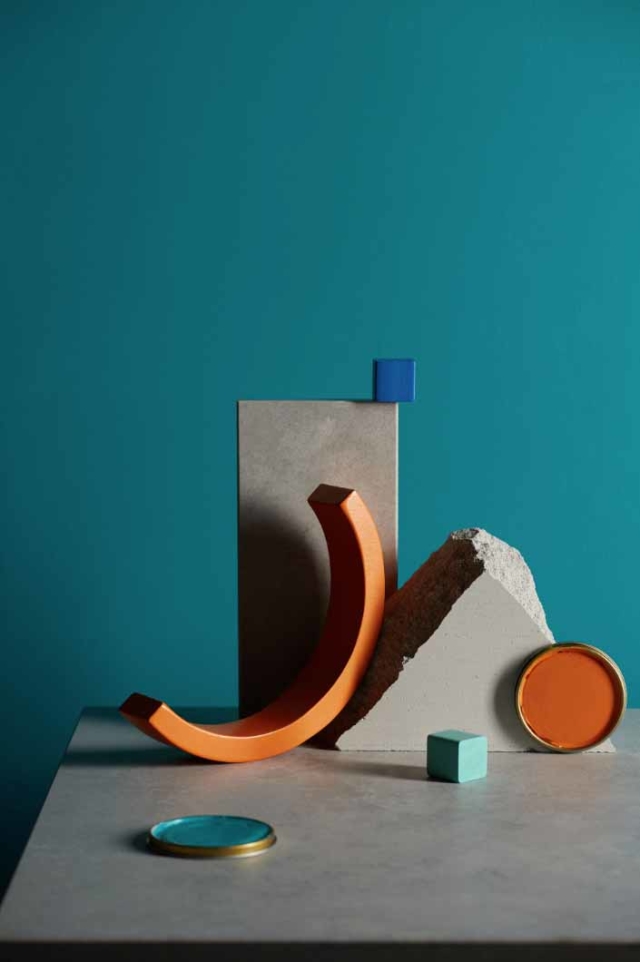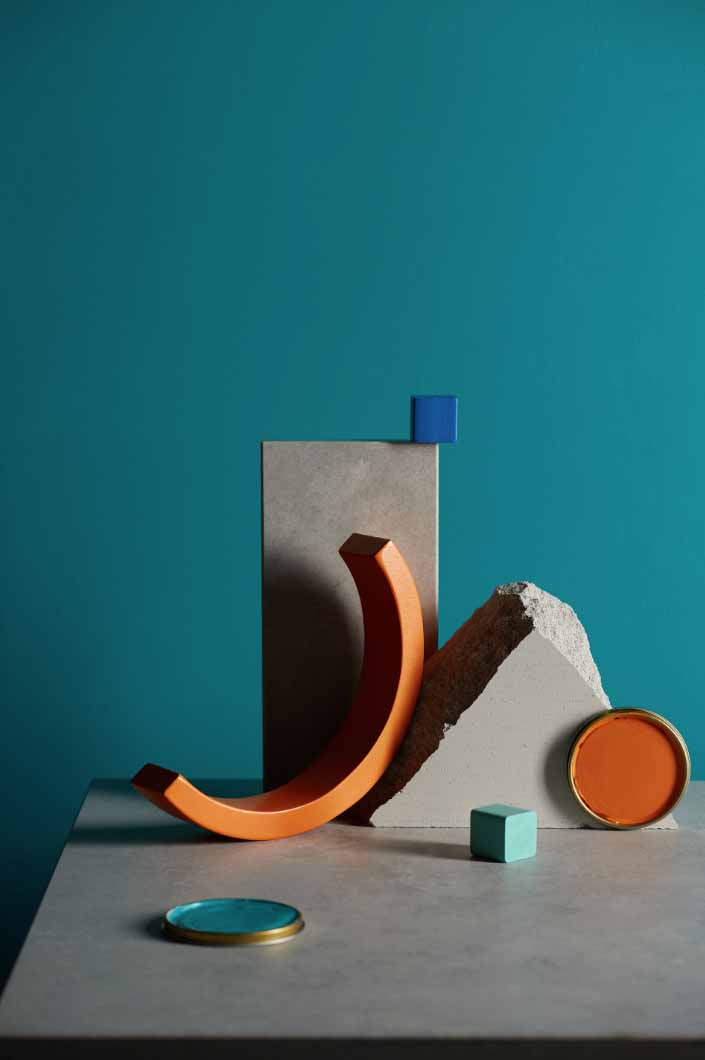 Homeowners can access a diverse selection of Caesarstone and Wattyl pairings alongside metallic tapware finishes from Sussex and door cabinetry from Polytec. The palettes range from crisp white and soft grey to neutrals, dark charcoals and black. Wattyl has also provided a couple of saturated hues, for the more adventurous.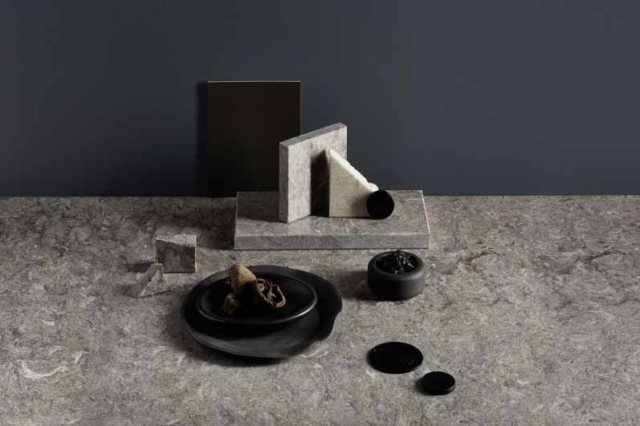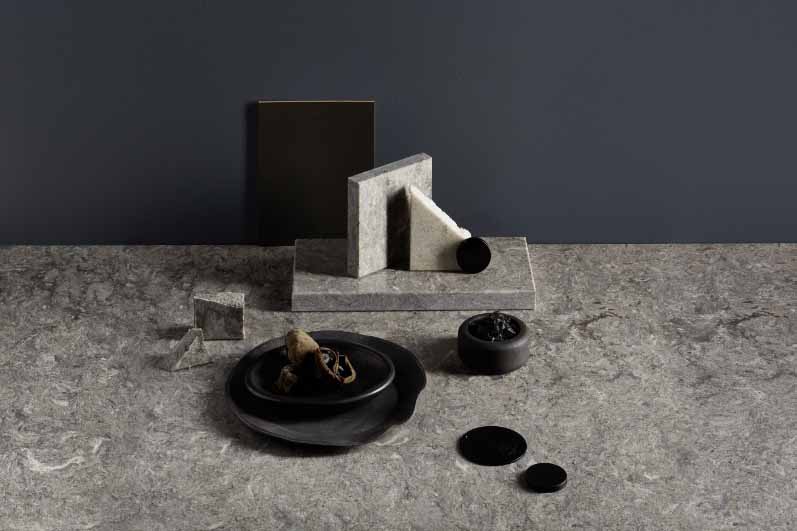 "Consumers can lack confidence in their ability to pull a successful colour palette together.  They want something that expresses their personality and has the sophistication of a designer-led project – but they are unsure of how to get there.  This collaboration has enabled Wattyl, Australia's longest standing paint brand, to give some really creative – and practical – examples of customised colour pairings.  Ones that are foolproof and yet inspirational," says Sarah Stephenson, colour expert and Wattyl senior brand communications manager.