Melbourne lifestyle brand Nancybird launched in 2002 when its founder Emily Wright created a small range of bags and purses in her backyard studio, as a side project to her fine arts degree. Now, almost 20 years later, the range includes fashion and homewares. And we love their latest Australiana-themed bedding collection.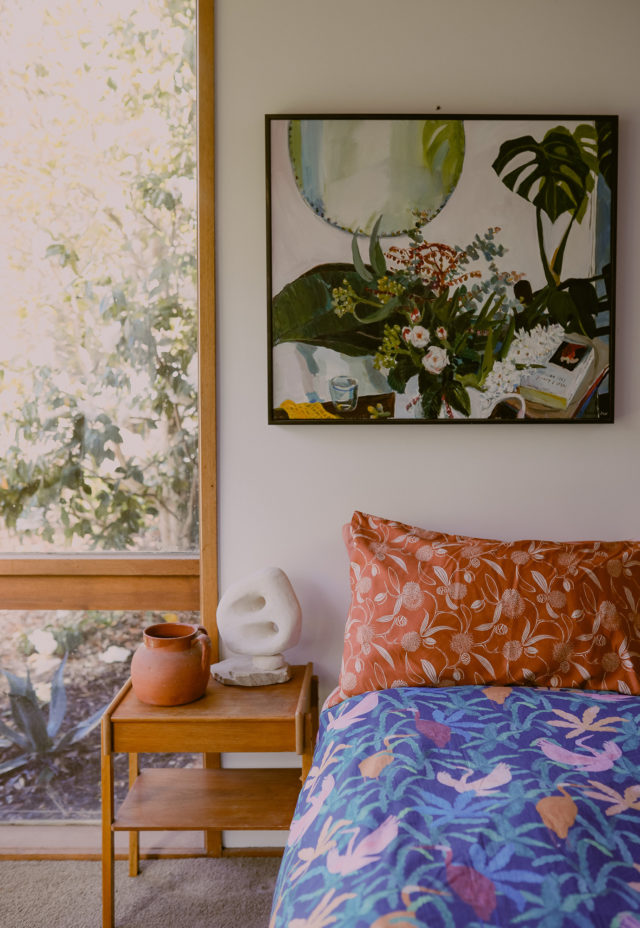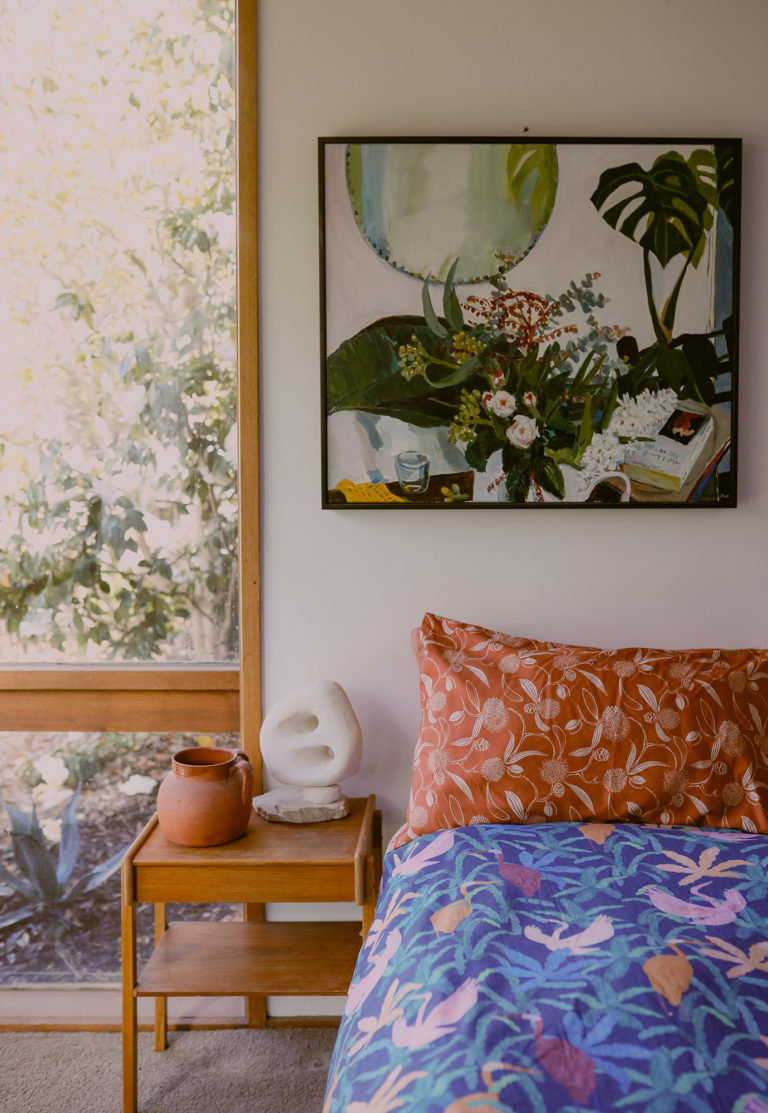 "We've been creating small homewares collections for a few years now. In some ways there's a bit more freedom with textile design than fashion," says Emily who is endlessly inspired by Australia's native flora and fauna. The latest collection is filled with brolgas, kookaburras, cockatoos, banksias, hakeas and ferns. "A balm for these tricky times!" says Emily who, located in Melbourne, is doing it tougher than most.
"With varying degrees of lockdown this year, the focus on our homes and wanting beauty in our surrounds, I think, has been more important than ever. Beds should be welcoming and make you feel good – and for us this means the mix of prints, soft checks and textures," says Emily who loves to play with scale and a mix of prints including watercolour digital ones and handwoven designs.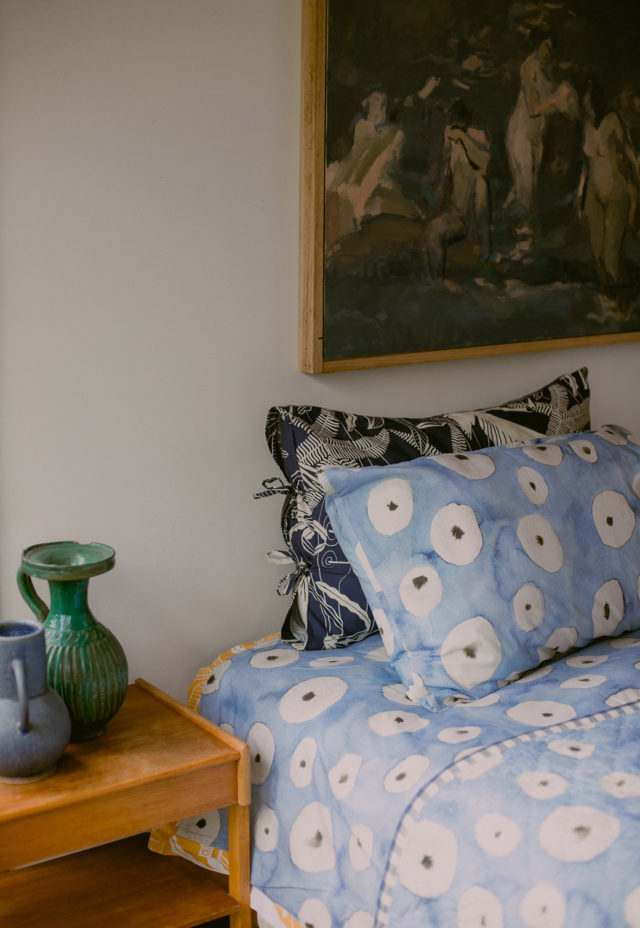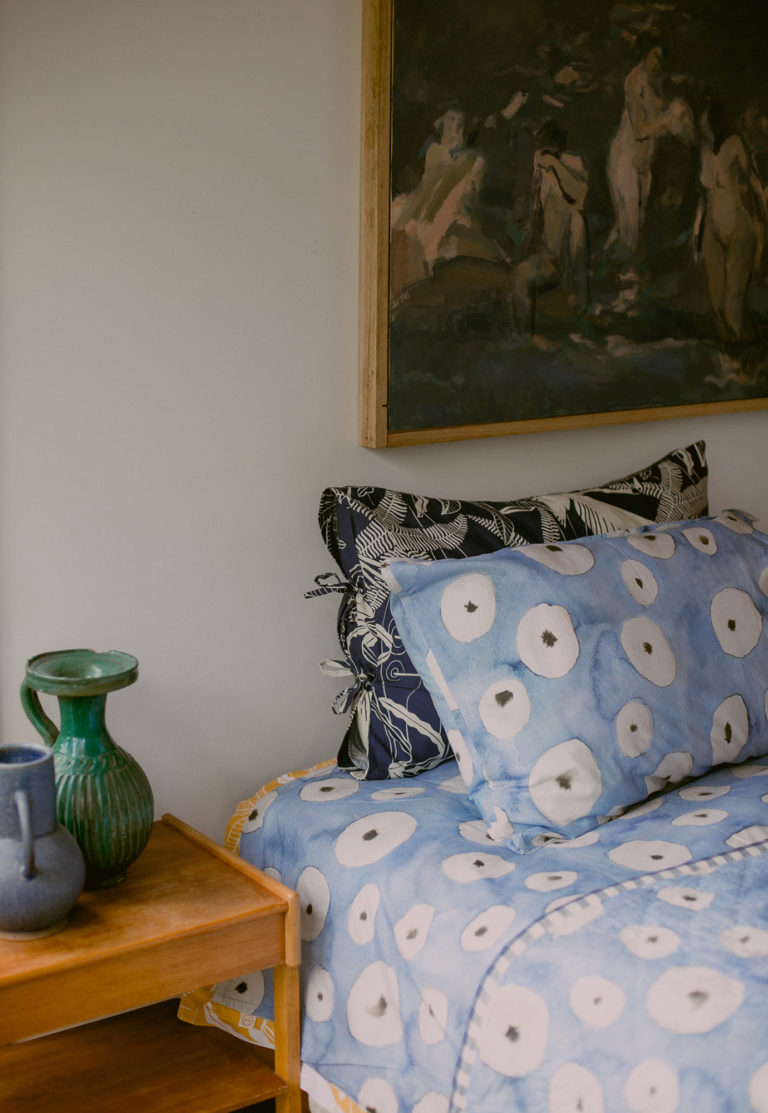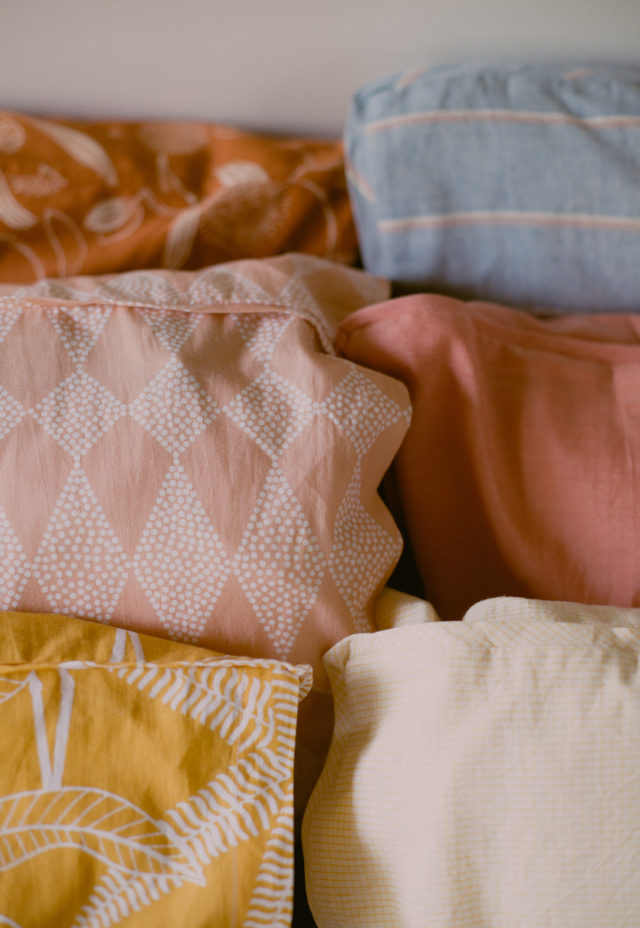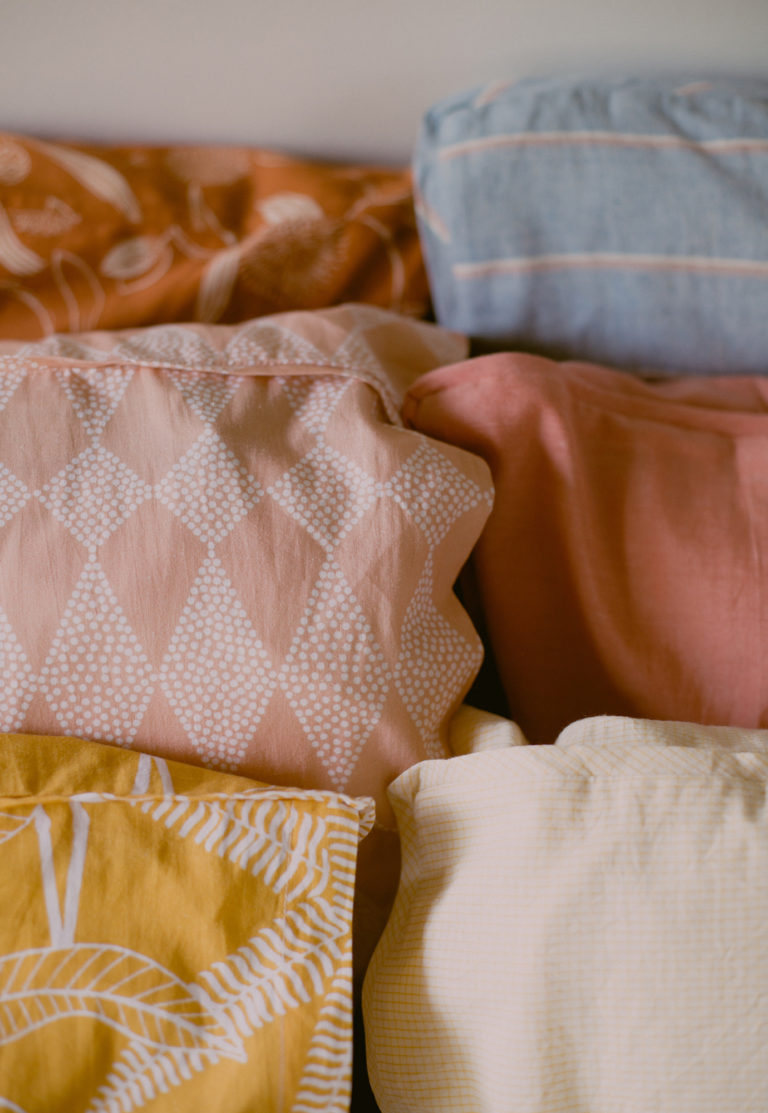 This collection sees the return of some old favourites (the Blue Spot print) and the delicately hand-drawn Hakea pincushion alongside new designs like the gorgeous Brolga. "We've designed the range so that it's really easy to mix prints and colours – checks, stripes and prints can work so nicely together and feel quite harmonious."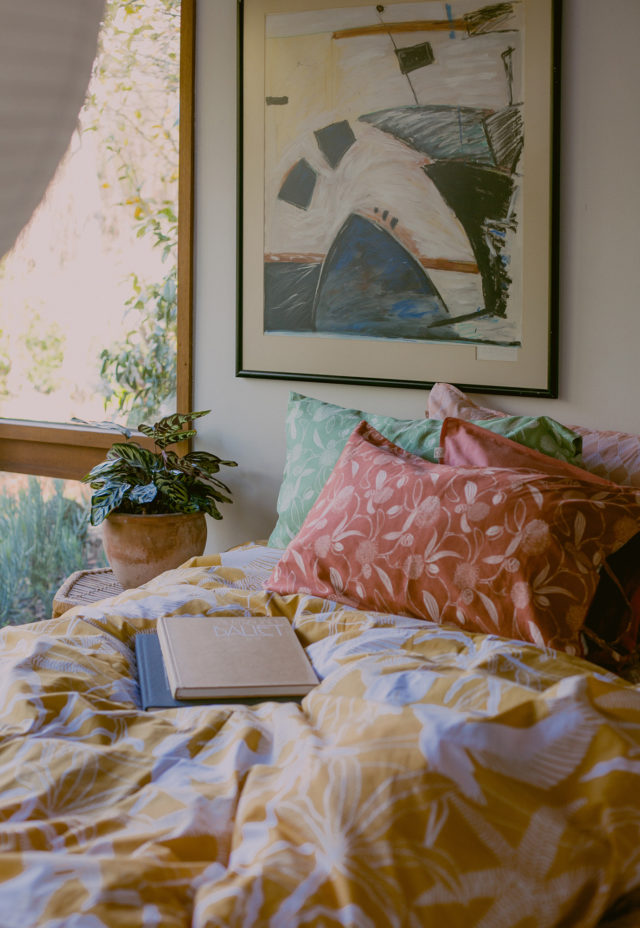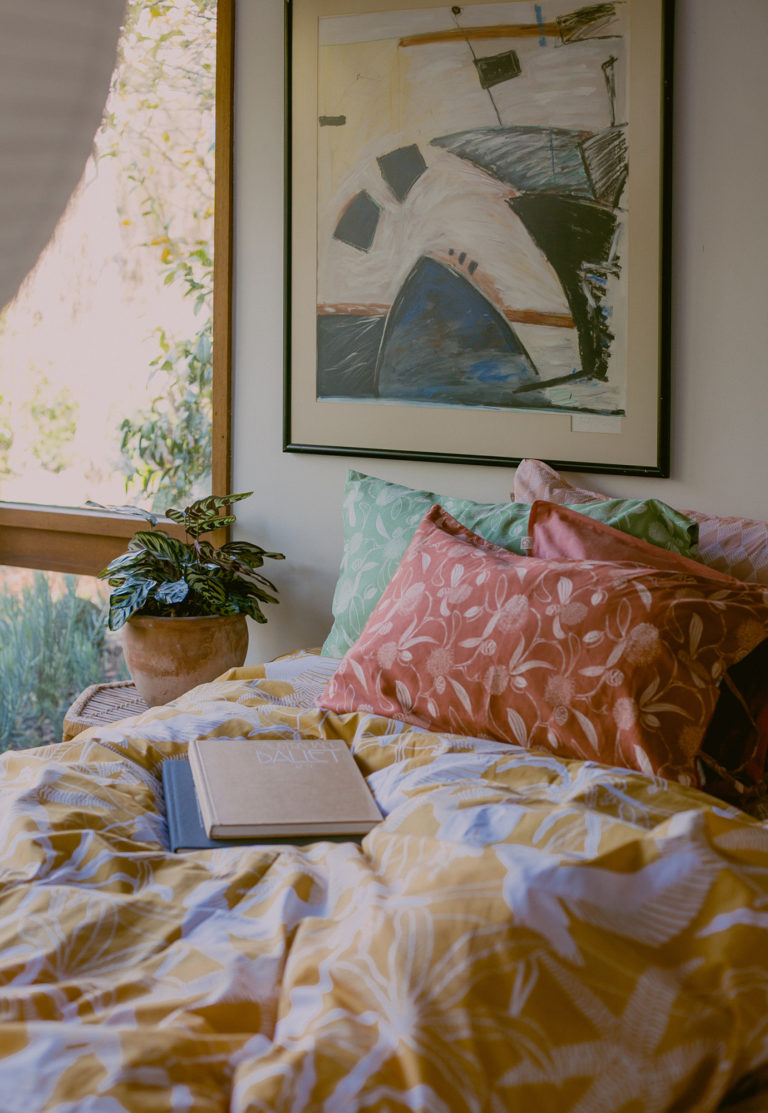 Manufactured using a variety of international artisans, the talent pool comes from China, India, Korea and occasionally Bolivia and Latvia. "We're always inspired by our artisan makers too – we partner with a weaving community in Central India who hand dye, loom and weave the softest cottons in beautiful stripes and checks. We're really privileged to be able to utilise their skills and the community they've created."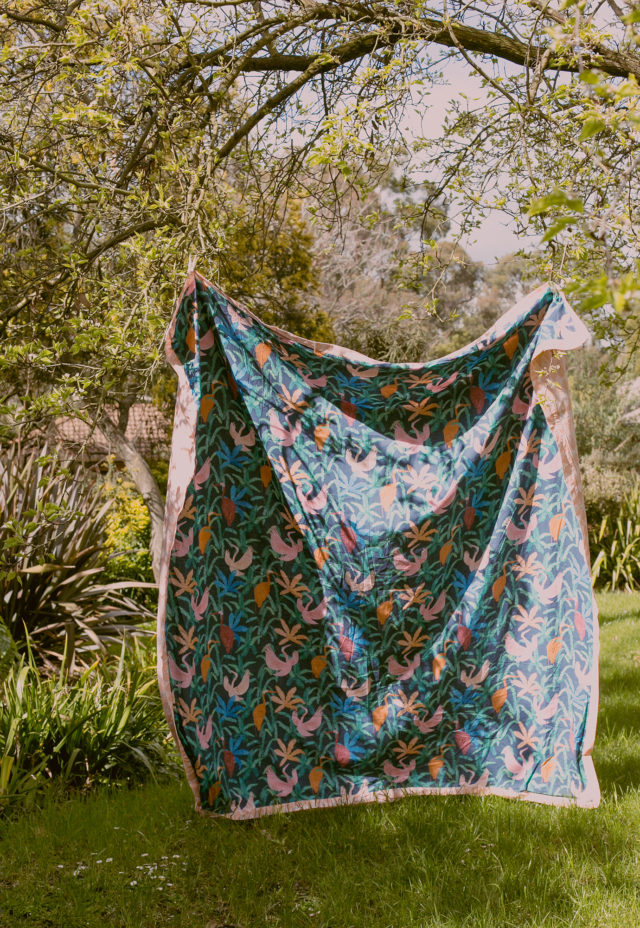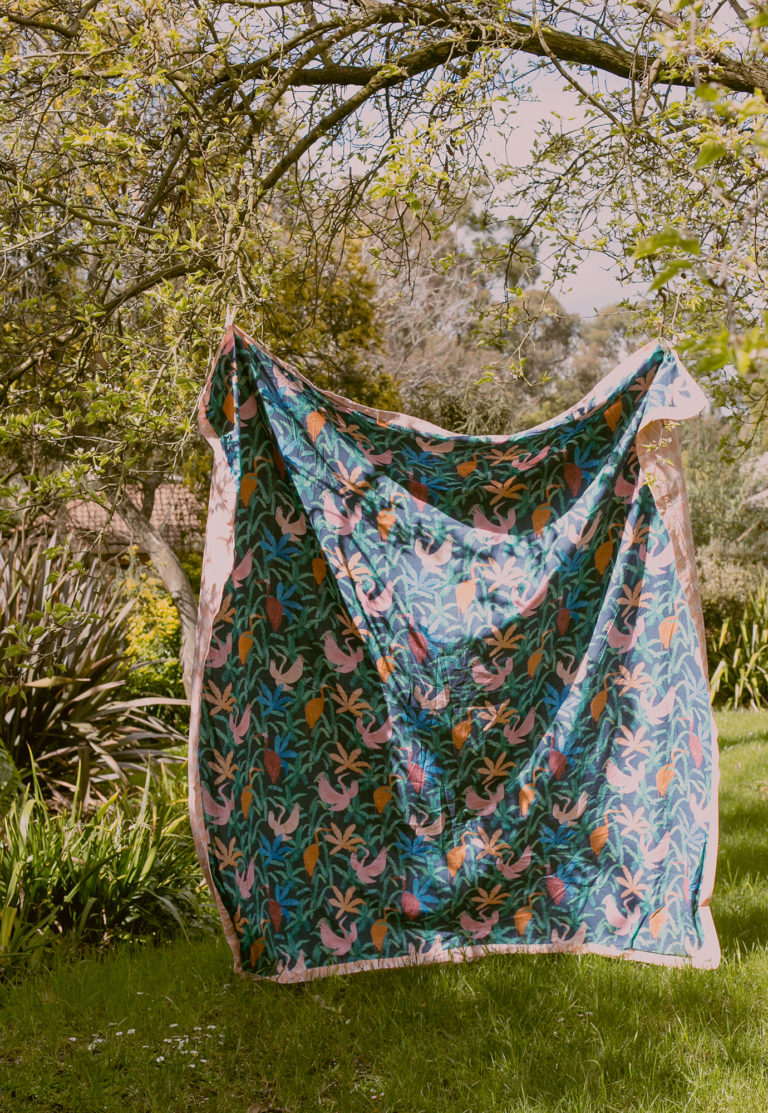 It was the last project their long time textile designer Sarah Strickland, an artist and illustrator in her own right, worked on before going on maternity leave.
Photography: Jessica Tremp