With a background in interior design, Sydney-based Melbournite Talia Golan decided to venture into the world of bed linen recently with the launch of her label Kesem Boy. And while the range features a high thread count, strong yarn construction and a luxurious sateen finish, it's the fun patterns that caught our eye. And with most people playing it safe and sticking to neutral, plain linen (myself included!), we thought it might be nice to get some advice from Talia on how to mix things up a bit.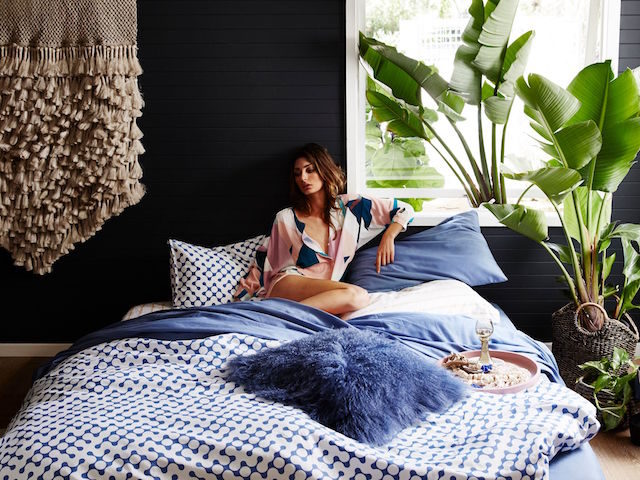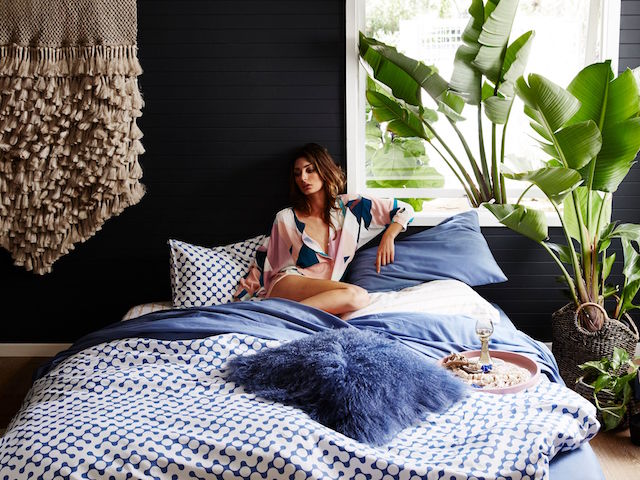 Favourite hues
It sounds obvious but if you choose bed linen in your favourite colours, it's more likely to satisfy. "Choose colours that you like to wear! You'll enjoy seeing them in your happy place every day as those colours resonate with you," says Talia.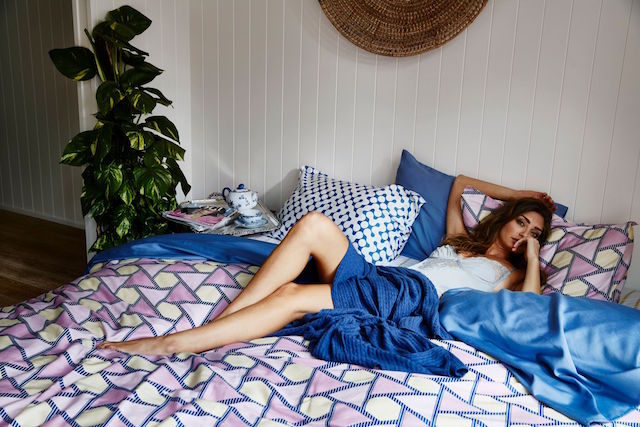 Baby steps
While a patterned quilt cover might be too much to begin with, ease yourself in with a couple of smaller, patterned items. "If you're a bit afraid of too much pattern, pillow cases or throw cushions are a great starting point," says Talia.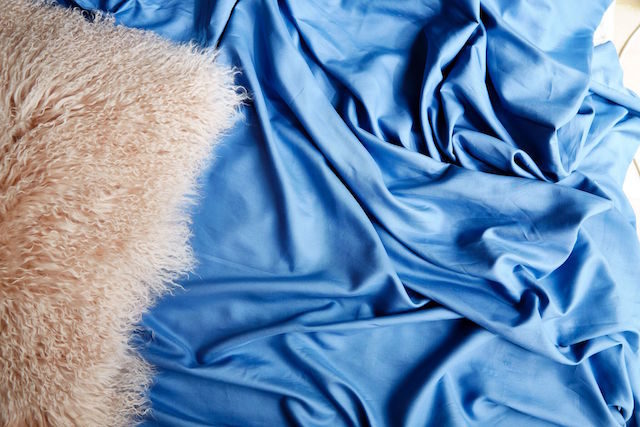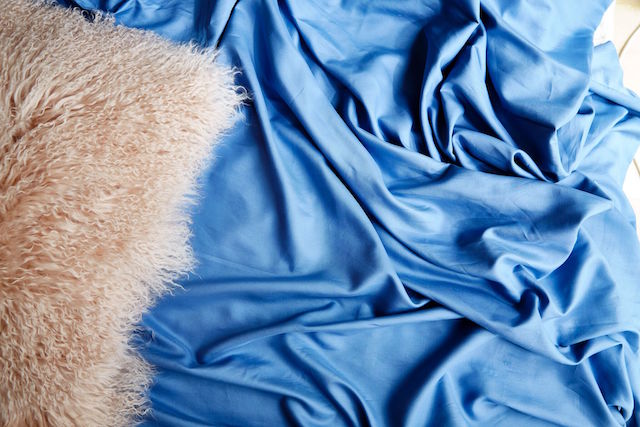 Go incognito
Who says pattern has to be hyper visible? "White duvet covers are beautiful and fresh, so sneak in colour and pattern with a fitted sheet," says Talia. This is a favourite habit of mine actually – I love the element of surprise when you pull the doona back.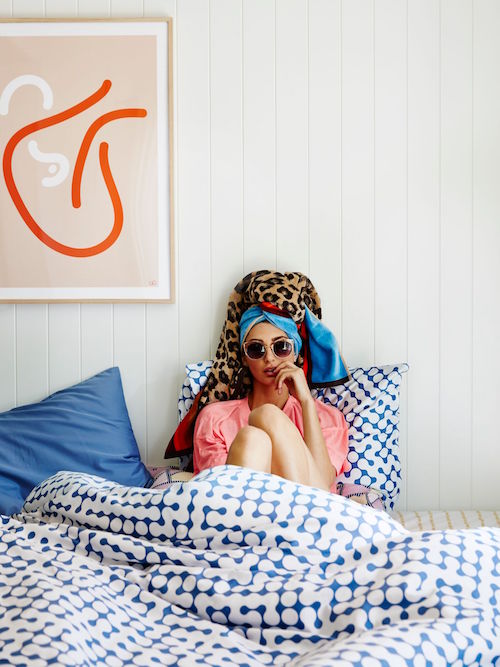 The humble throw
We're fans of throws here at Interiors Addict and they're a great way of dabbling in the world of patterns without too big a commitment. "Bed throws are a great way to include a touch of pizazz, as well as being great snuggling buddies on chilly nights," says Talia.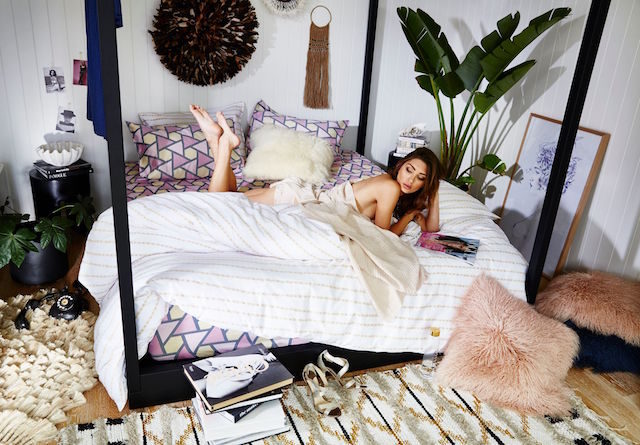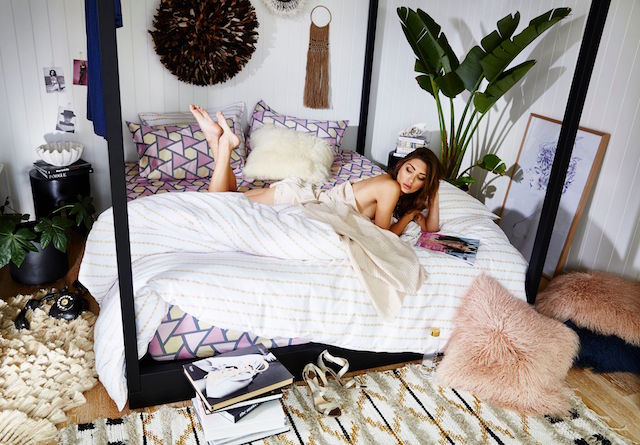 Create uniformity
"Pick either a circle or stripe pattern, and stick to it with all of your homewares pieces. It will make the space have a sense of unity whilst you're still getting used to mixing and matching. Once you feel confident with styling one type of pattern, throw in the opposite!" says Talia.
Styling: Greenhouse Interiors, photography: Armelle Habib