From a fabulous line-up of metallic basins to the latest in laundry must-haves, there are plenty of great new products on the market for our bathrooms and laundries.
Meir: Available in four fabulous finishes including tiger bronze (brass), champagne, brushed nickel and shadow (gunmetal), the Lavello round basins are made from stainless steel and are coated in environmentally friendly PVD coating which ensures they are beautiful, durable and easy to clean. From $799.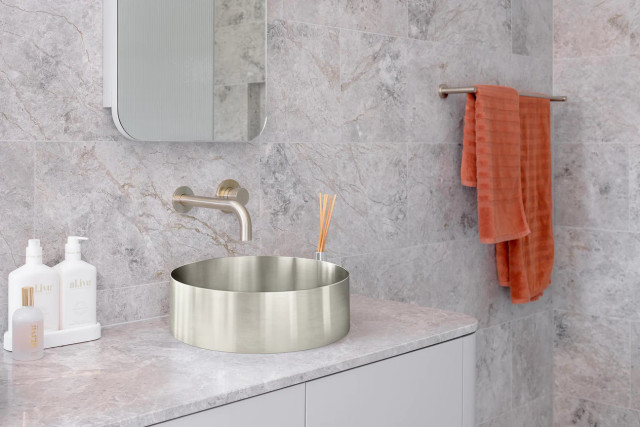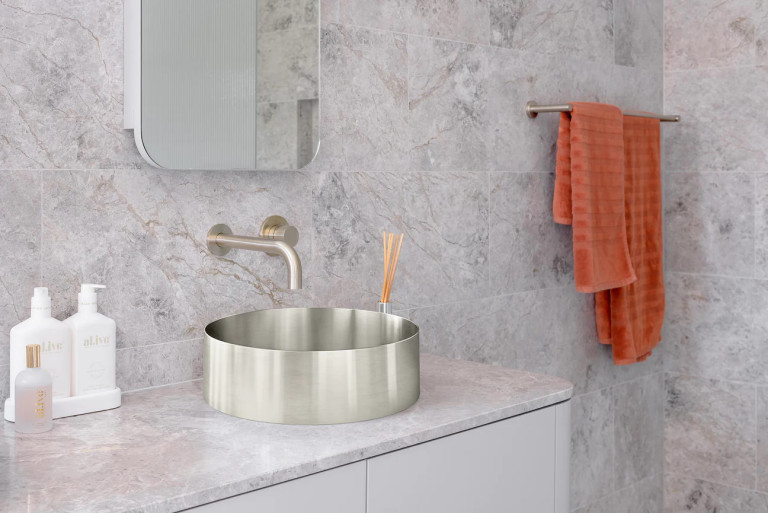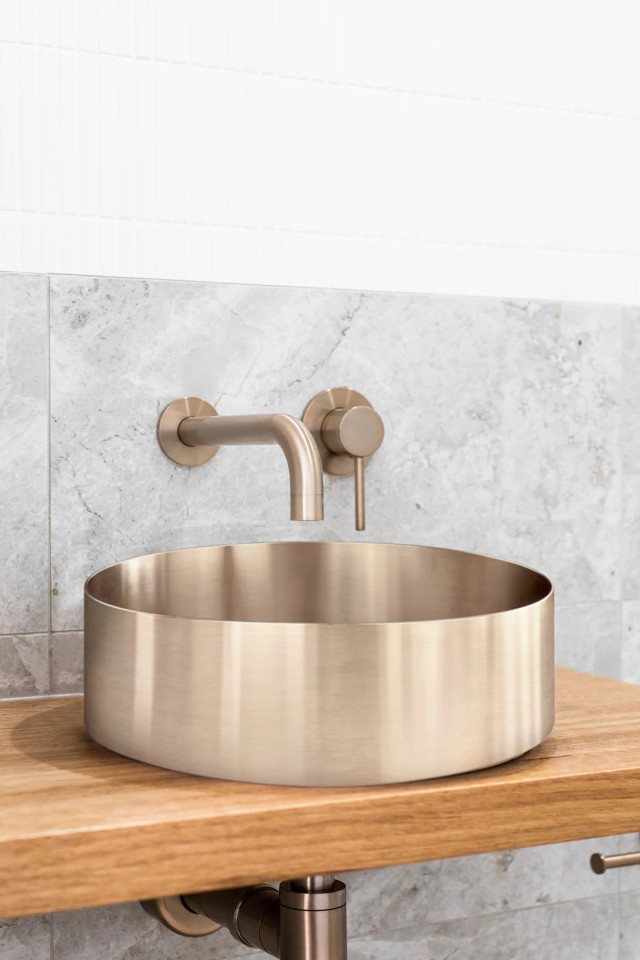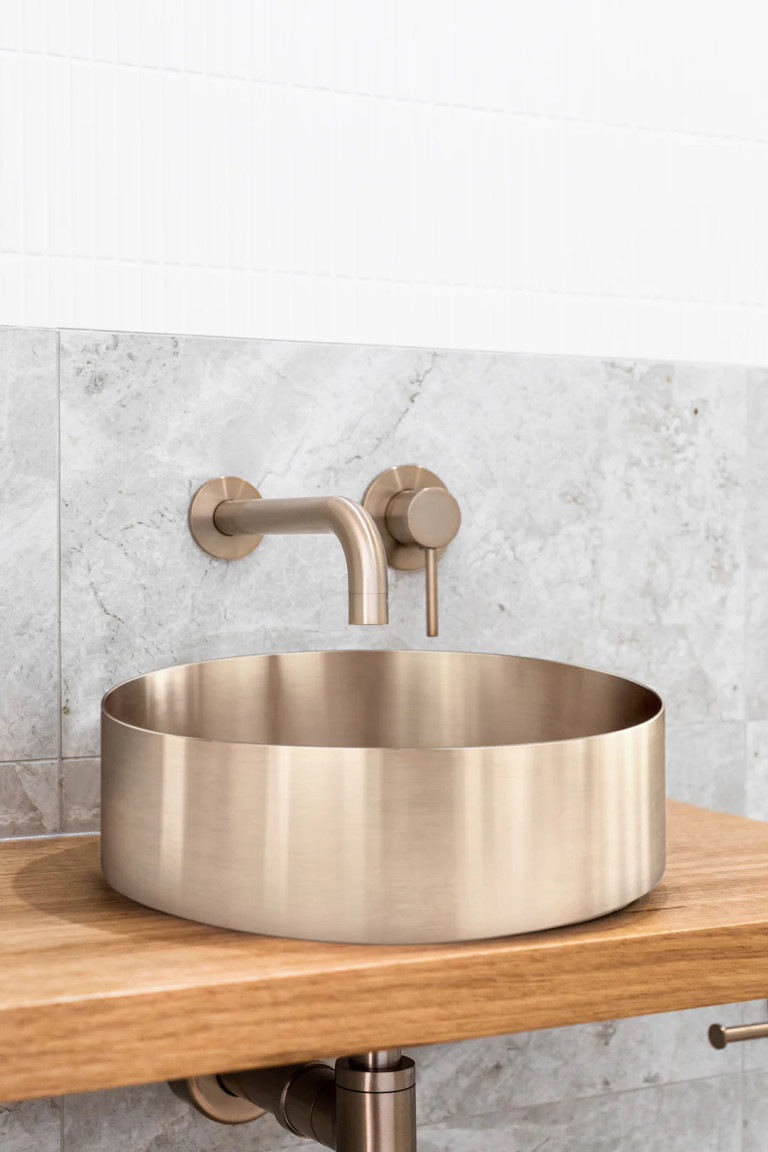 Hisense: Minimalist in design, the latest Hisense washing machines (Series 5 and Series 7) not only look sharp but they've got eco-credentials too. Both product lines offer strong sustainability credentials when it comes to energy and water usage and we love the charcoal black finish.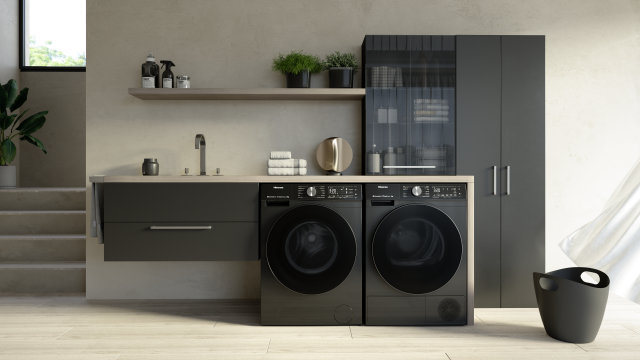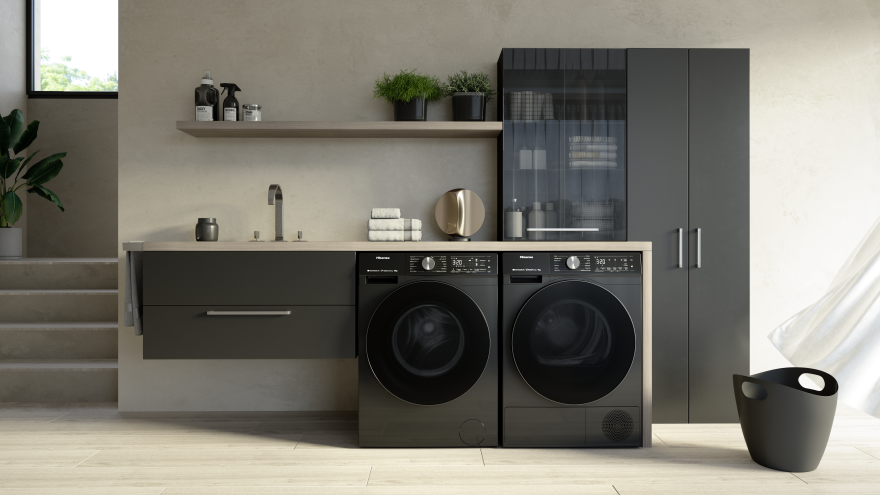 Agape Memory collecction: Available locally at Artedomus, the latest Agape collection of tapware and bathroom accessories have a clean, timeless and versatile aesthetic. Made and designed in Italy, the brand is renowned for its beautiful craftmanship and contemporary interpretation of traditional bathroom fixtures and fittings and this range is no exception. Finishes include chrome, brushed burnished brass and natural brushed brass.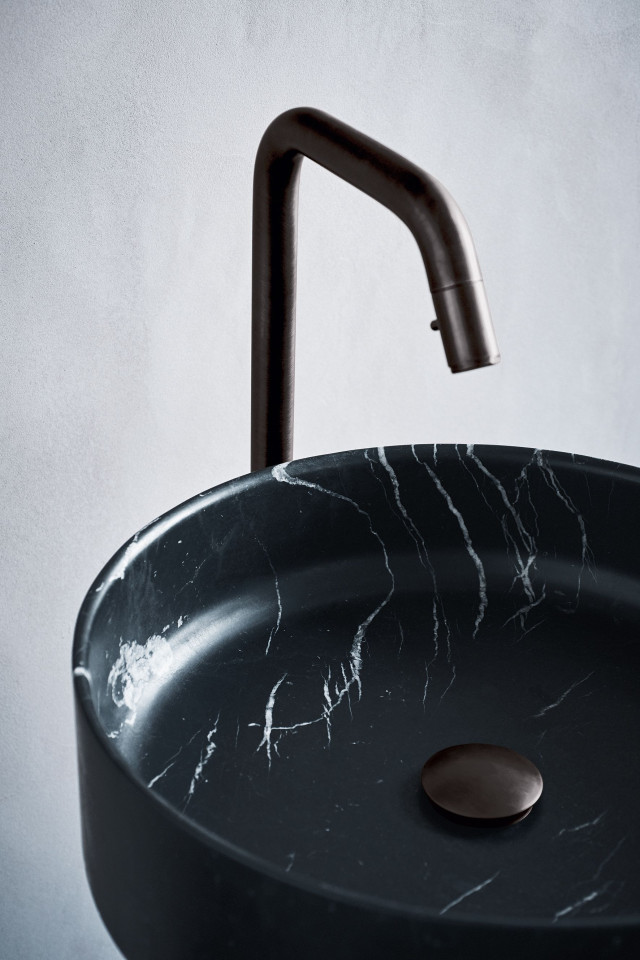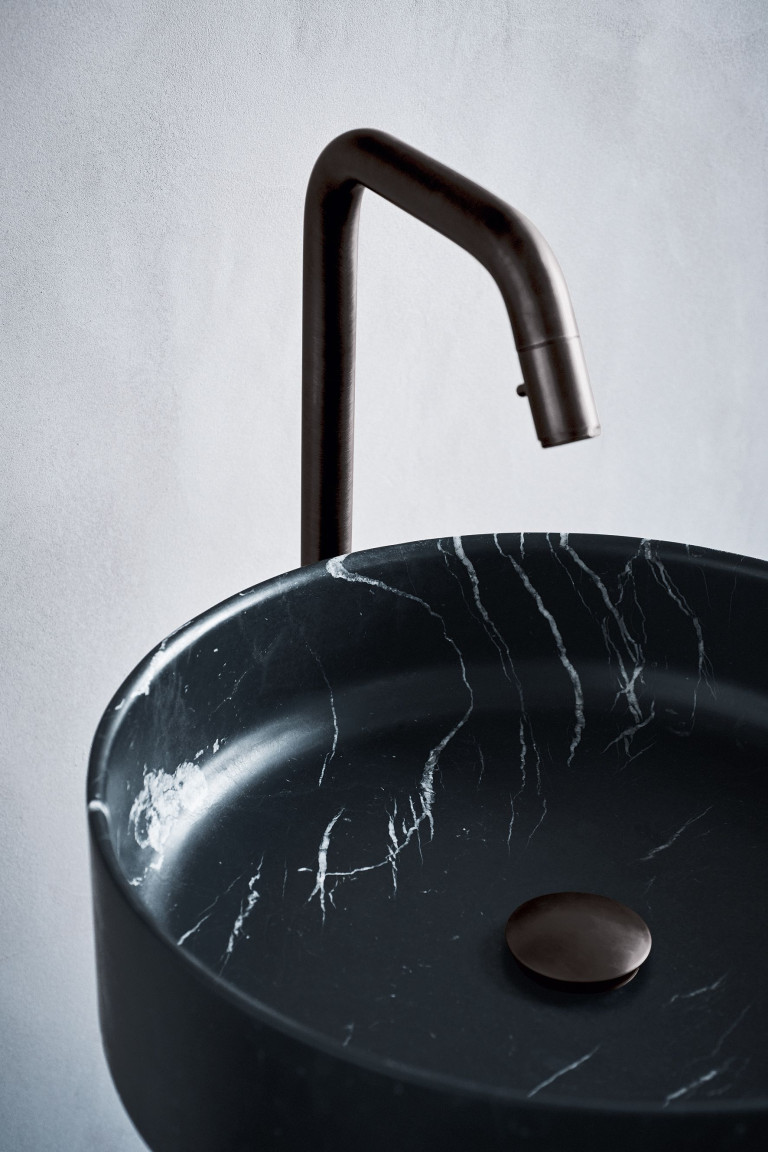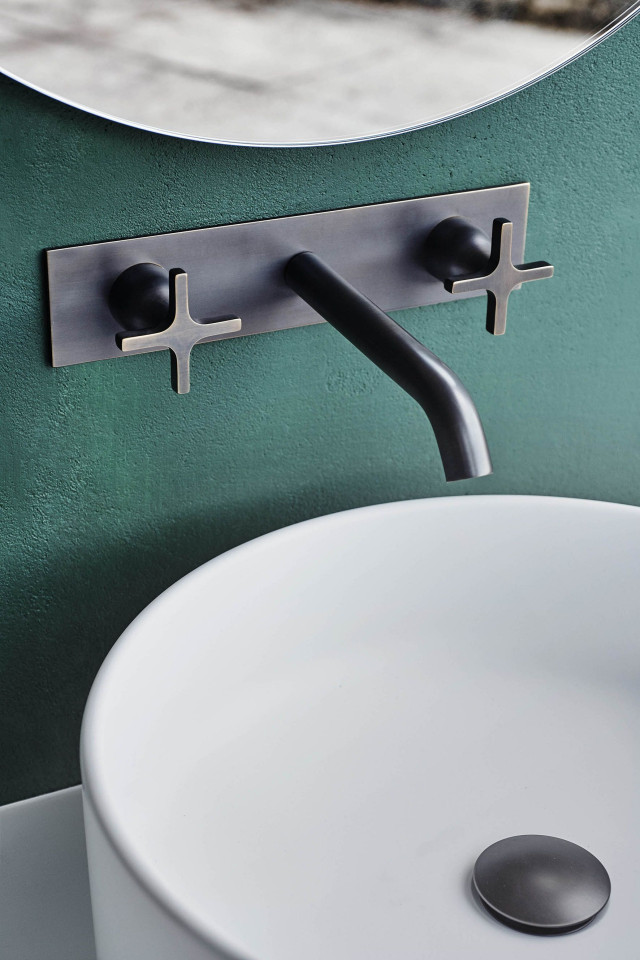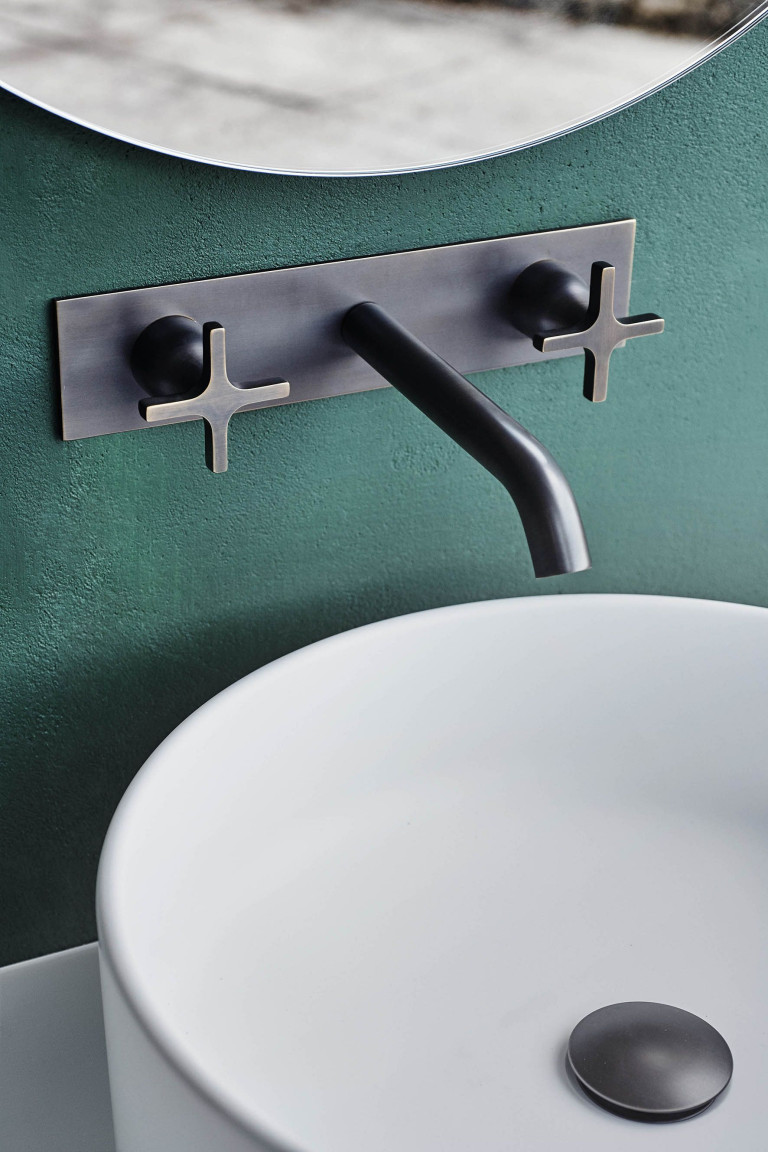 Hills Aluminium A-Frame Airer: It's not often that we get excited about a clothes airer but this rose pink design caught our eye. Not only is air drying gentler on your clothing but it reduces energy bills and your environmental footprint too. To maximise drying efficiency, make sure to position your airer in a warm, breezy spot which could be under an open window, over an air vent or by an open door. $99.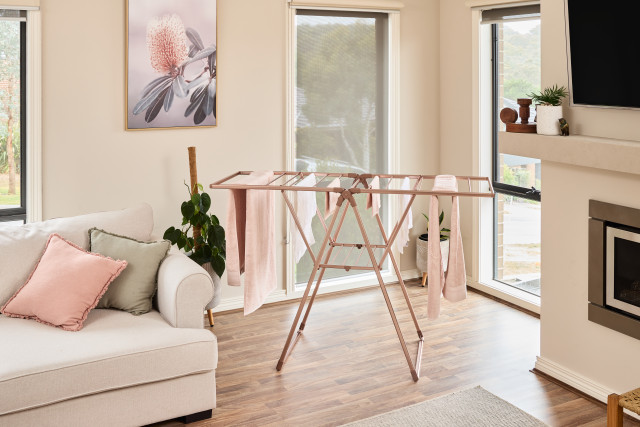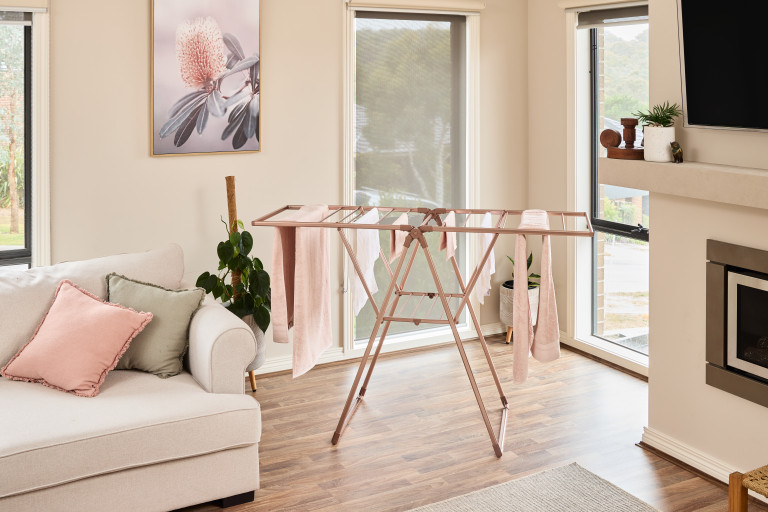 Beaumont Tiles: Inspired by traditional Japanese screening, the Textile range of tiles comes in four trending colours – white, ecru, coral and terra. "The luxe furrowed surface of the Textile range will mean you can't help but touch the tiles!" says Beaumont Tiles design specialist Christie Wood. From $39.95 per square metre.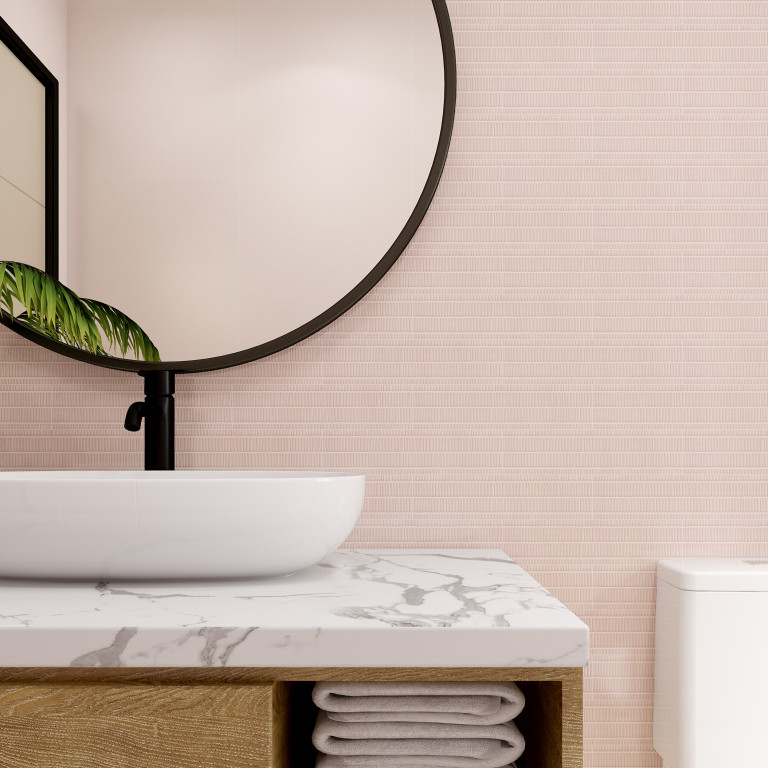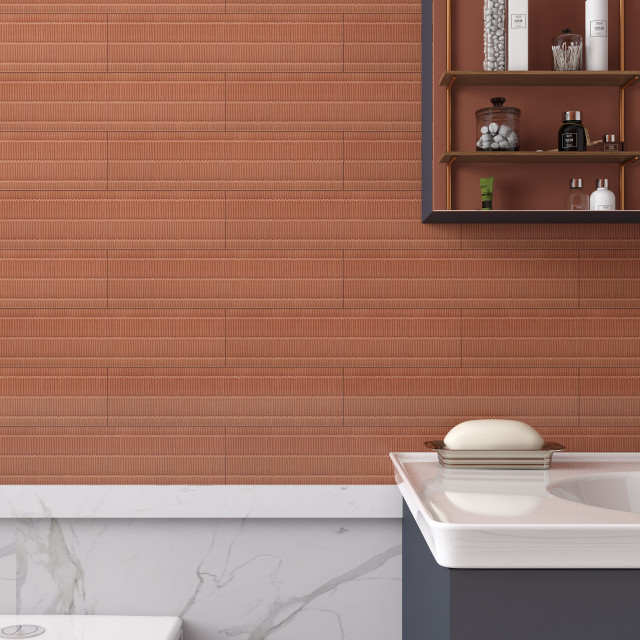 Electrolux 9kg UltimateCare 900 heat pump dryer with 3D Sense: This dryer features technology that measures the humidity and dampness of the load and adjusts the drying time according to the fabrics being washed. Even silk and wool can be dried and special sensors also work to avoid over drying which can be harmful to fabrics. In addition, the fast drum movement on the wool cycle ensures wools are kept flat to reduce shrinkage. $2249.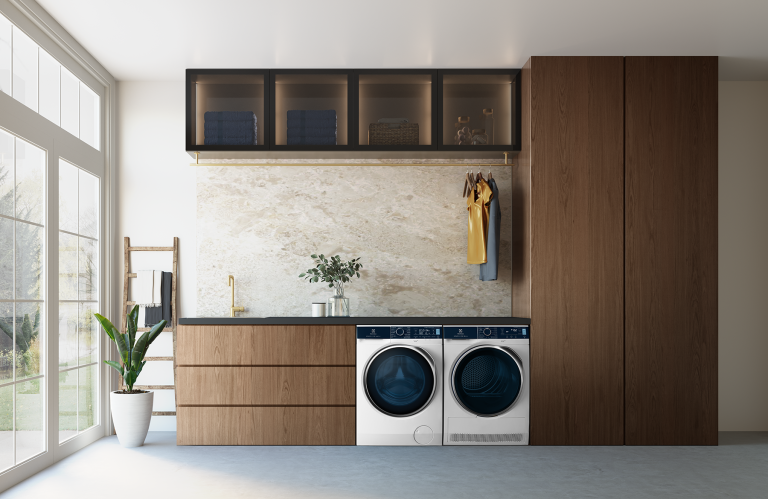 Domenica Formulations laundry liquid: Made in Australia, this laundry liquid is not only housed in super chic packaging but it's a rather luxe formulation. The product is cruelty free, gentle, non-toxic and free from parabens and artificial colours and dyes. And it smells amazing! $45.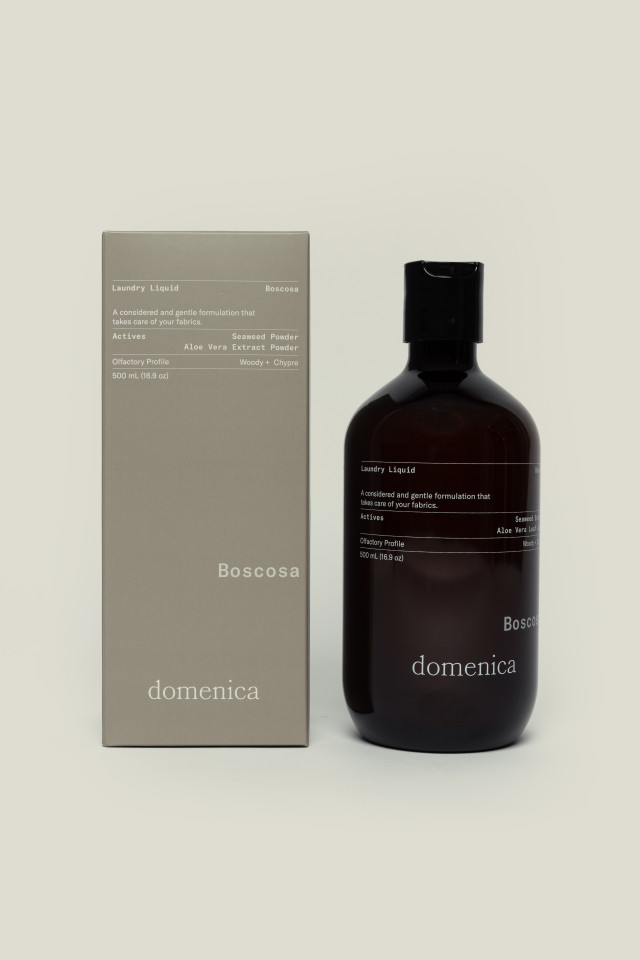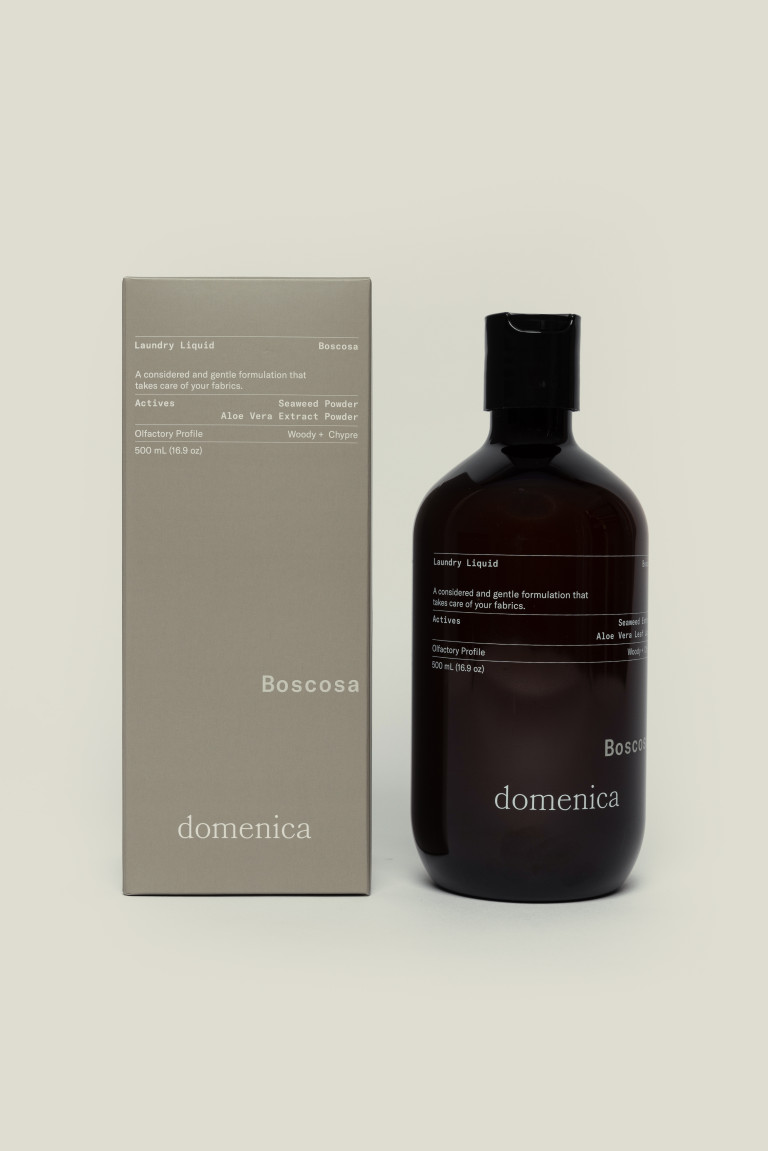 Scarabeo Etra basin: Available locally through Paco Jaanson, this basin takes the shape of an arched window, with sharp lines complementing gentle curves. Available as either a wall-mounted basin, or paired with the Etra console, the white ceramic basins of Etra are sleek and minimalist.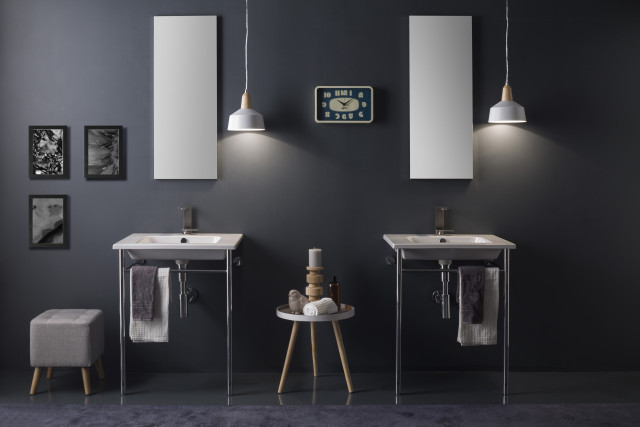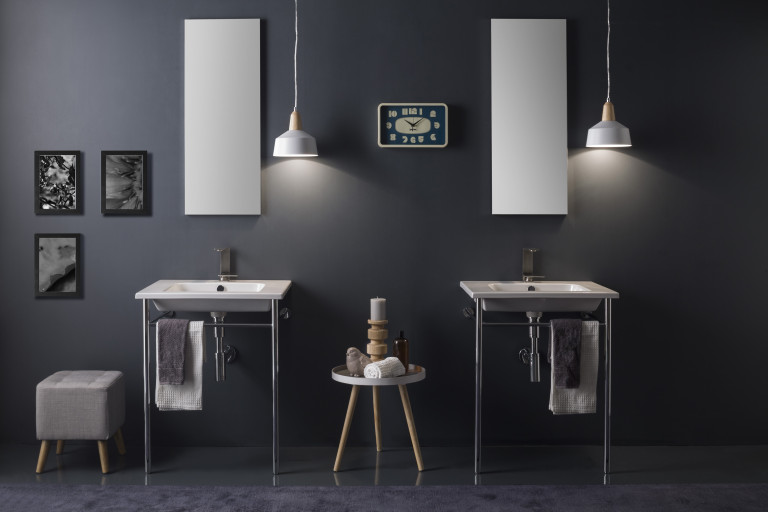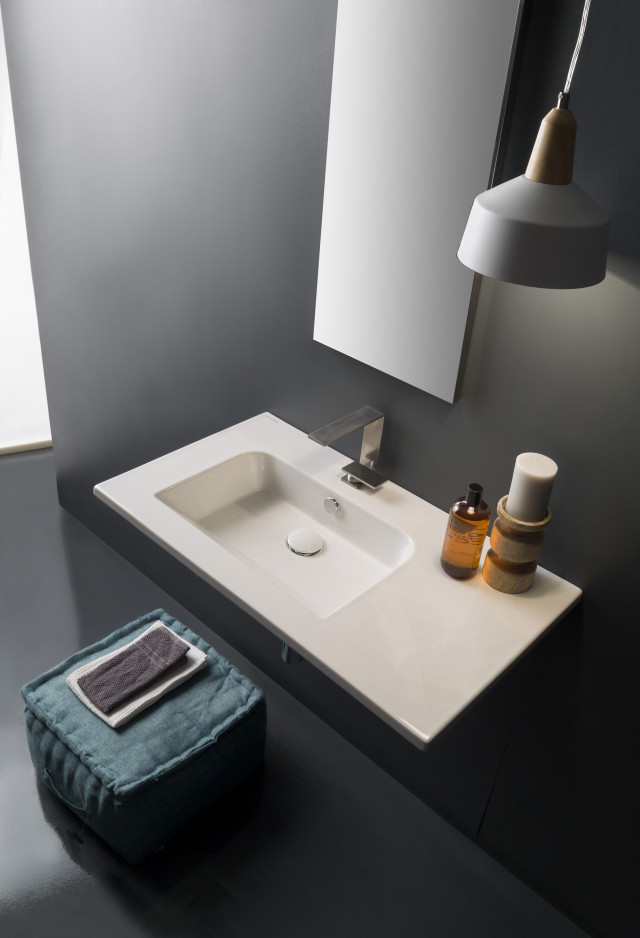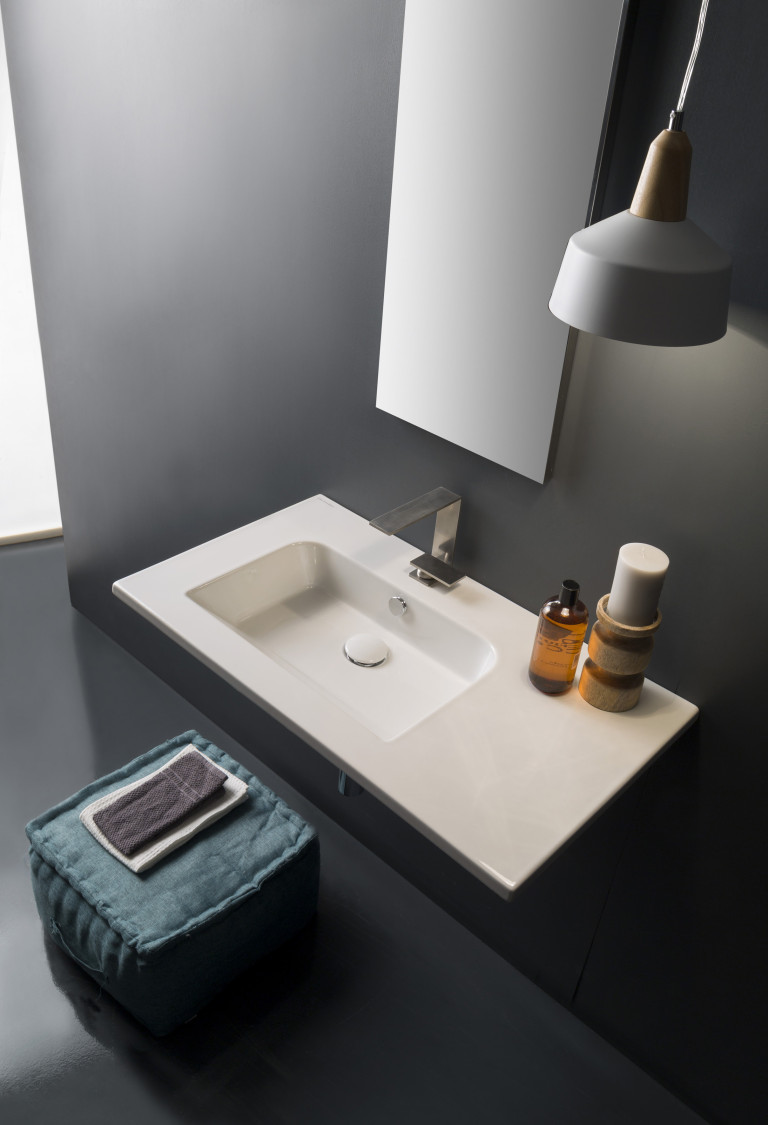 Waken: An antidote to the traditional white dental care aesthetic, leading UK naturally-led mouthcare brand Waken has just hit Australian shelves. The brand's sustainable packaging features pretty on-trend pastel shades that are perfect for leaving permanently on the bathroom bench top. The range features eight products in four flavours across toothpaste and mouthwash, including whitening, peppermint, mint and strawberry, and spearmint. From $13.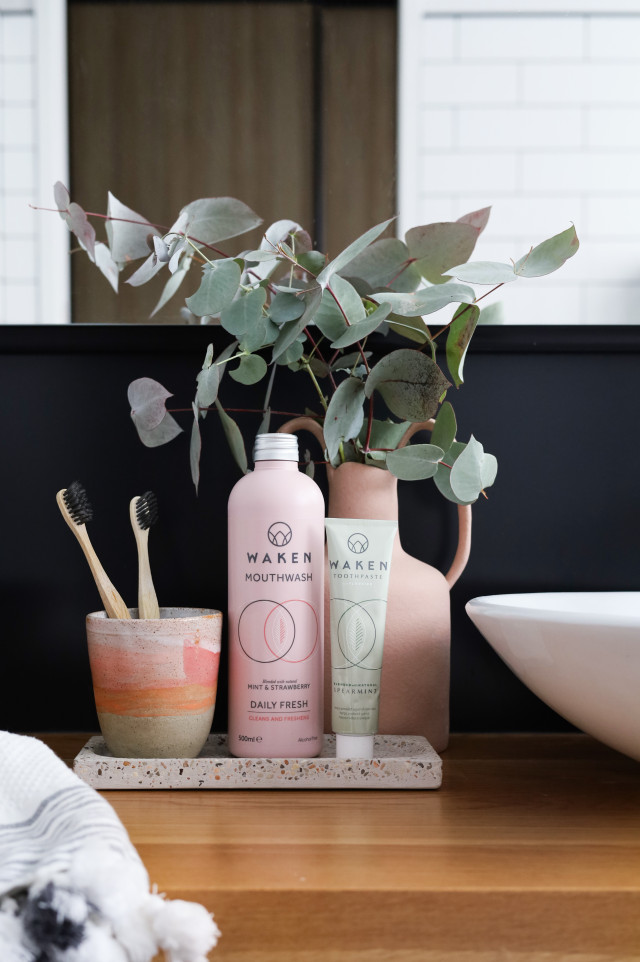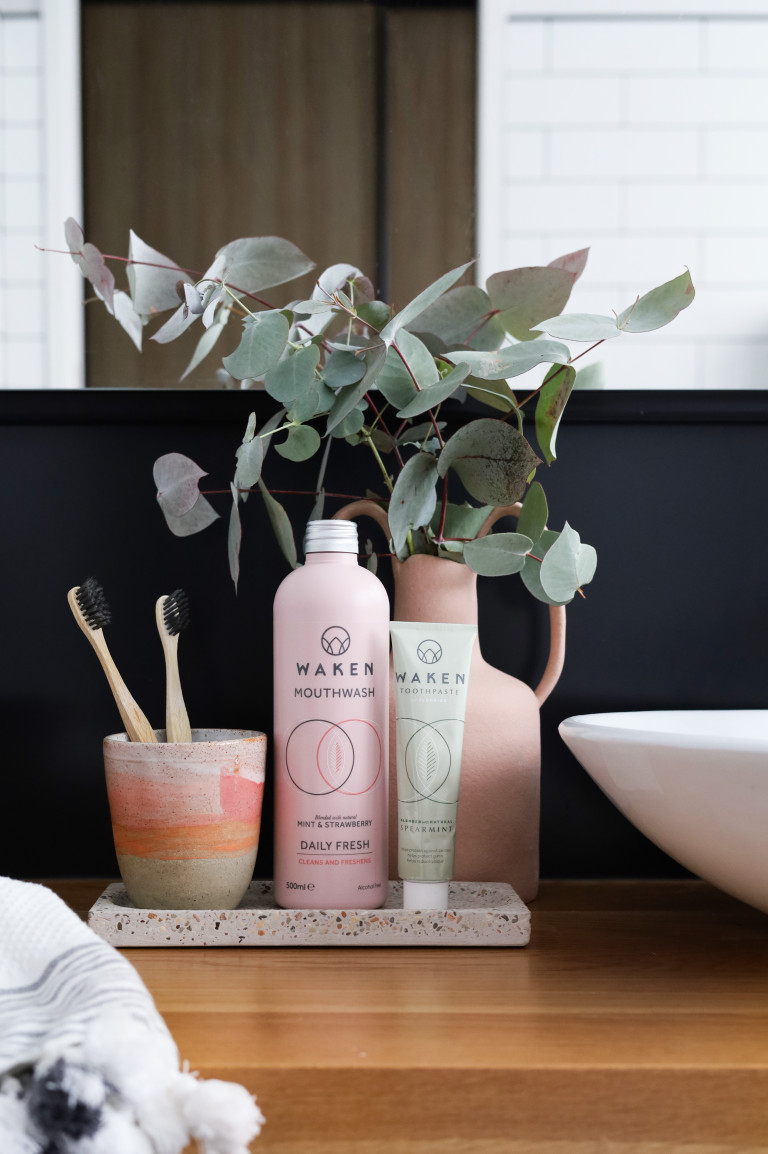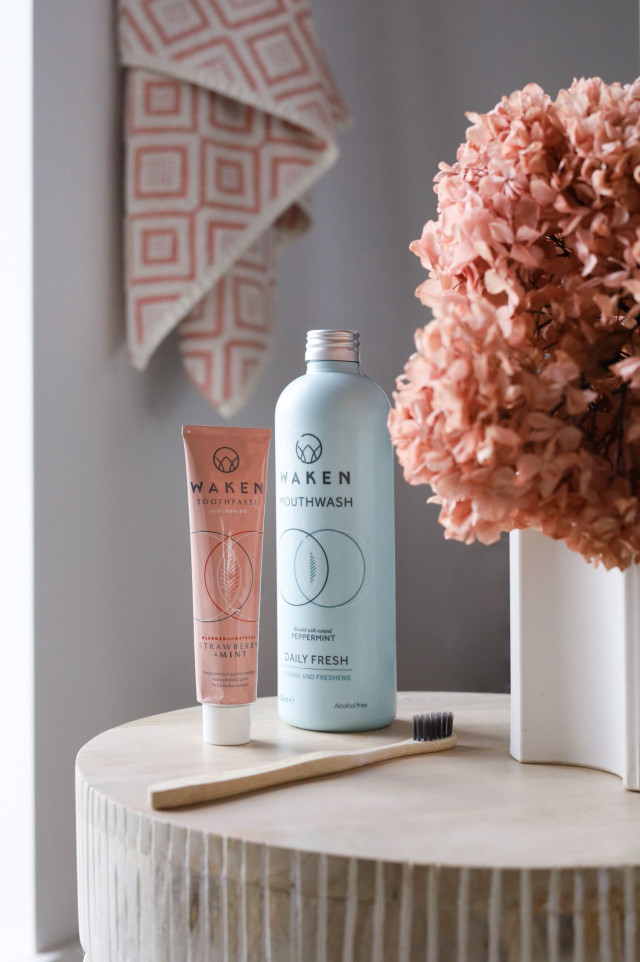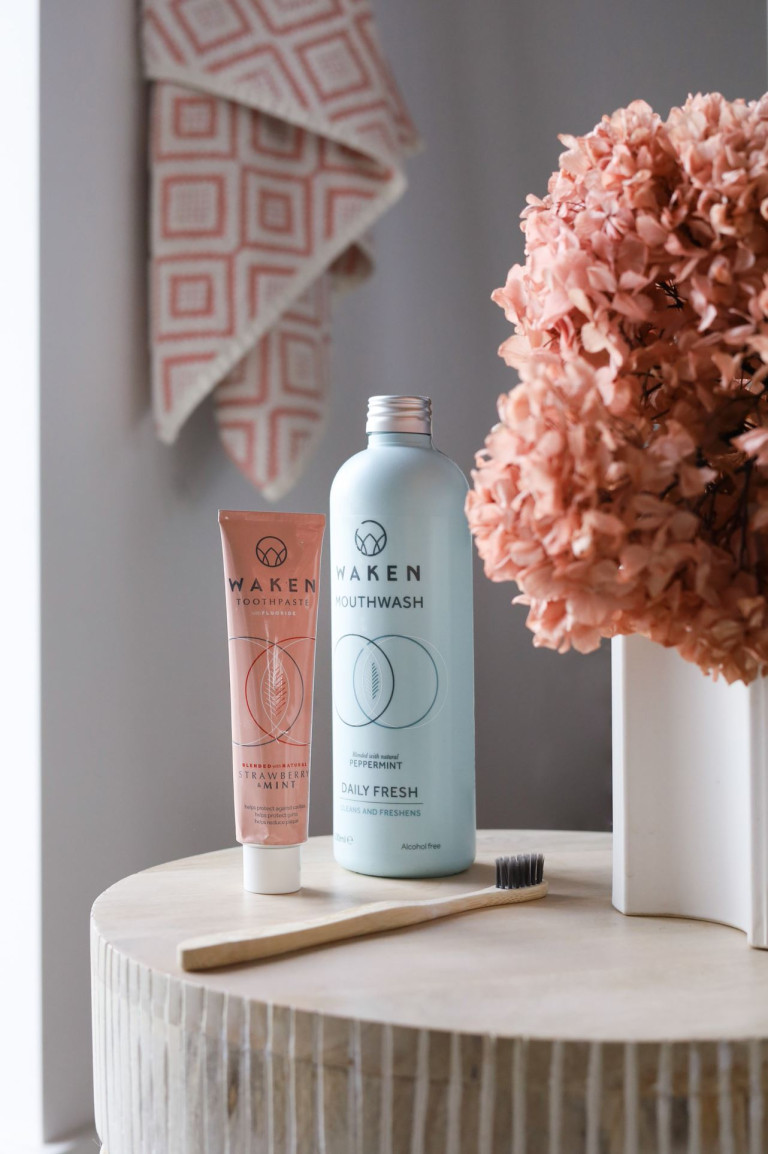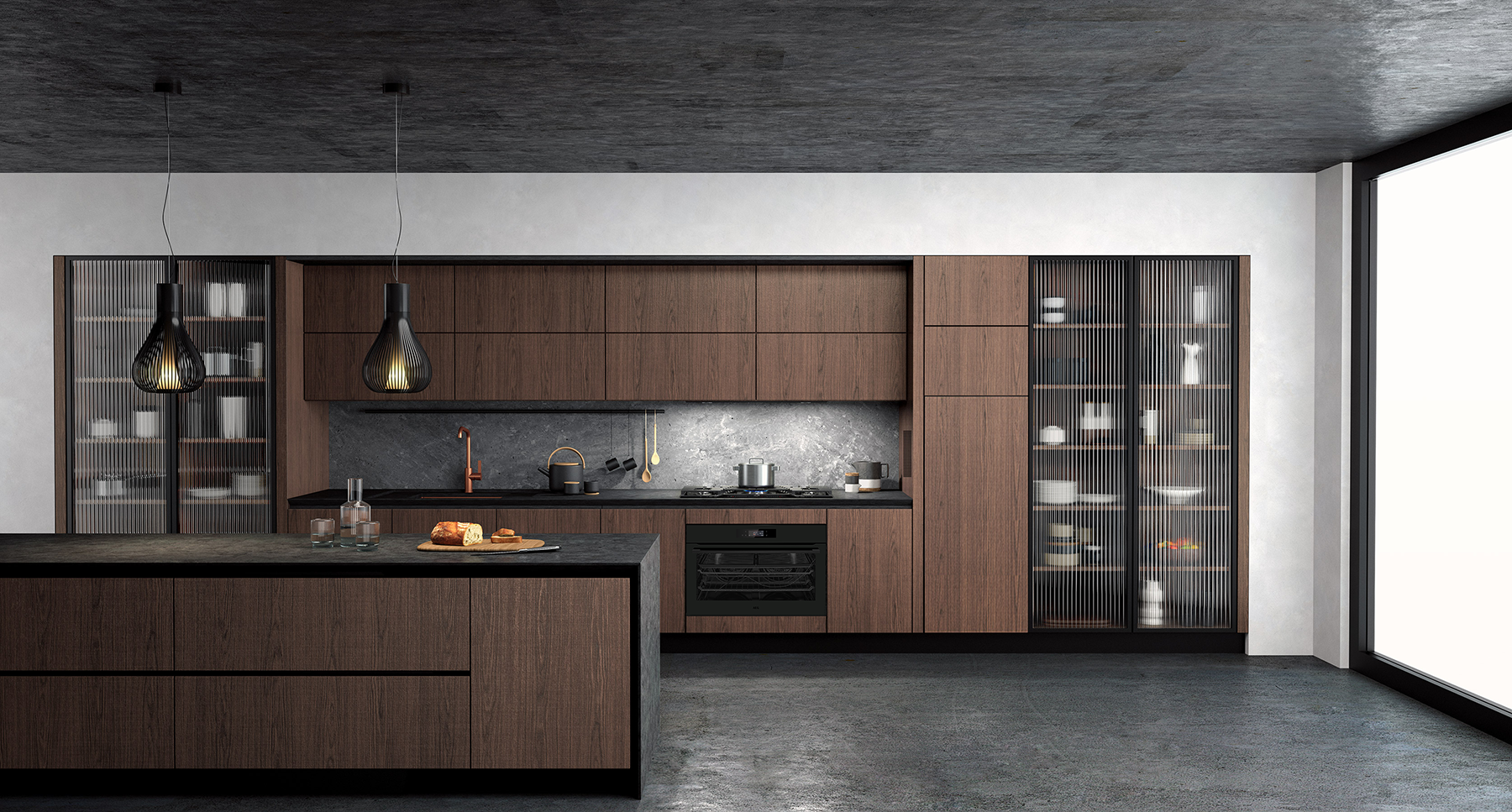 Australian kitchen trends: The latest high-tech oven and fridge
From the latest high-tech ovens and fridges to hit the market to beautiful stone-look porcelain panels, building the kitchen of…