Sara Adams, the artist behind Stella Patrice, knows the purpose of her art: "I create art to evoke feel-good emotions such as calmness, warmth or playfulness – we all need more of this in our lives, don't you agree?". But, in such a chaotic world, what drove her to dedicate her life and art to spreading positivity?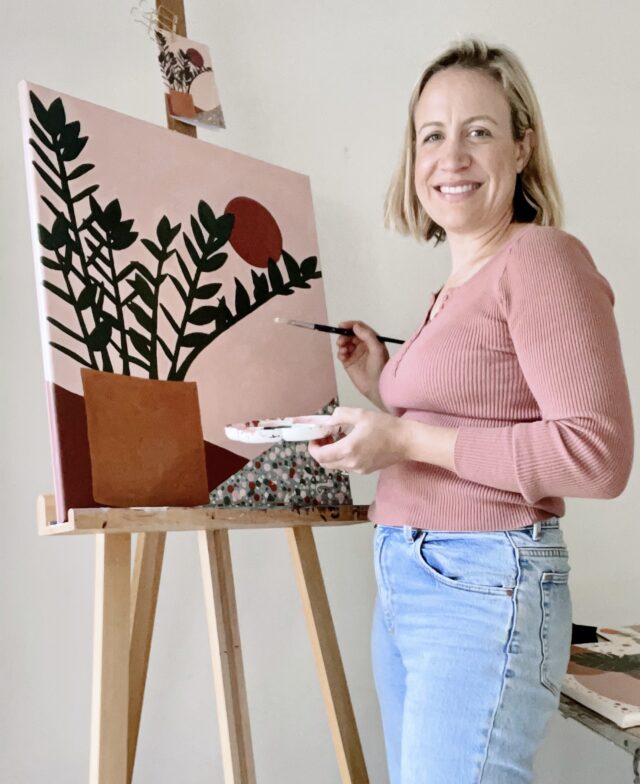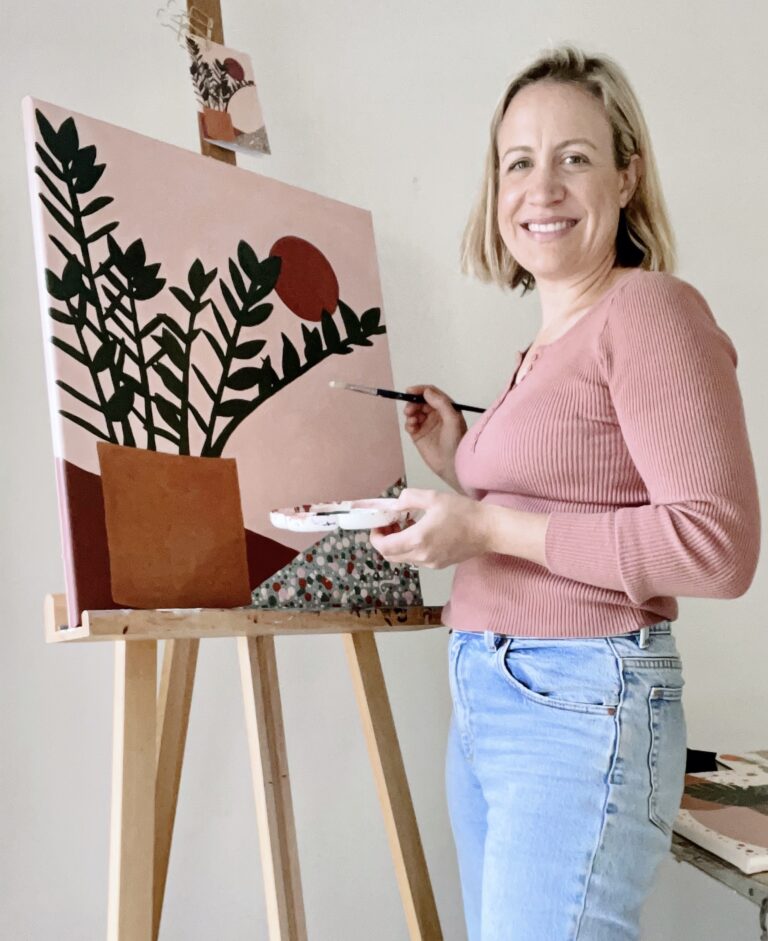 With such a soothing painting style, one could think that Sara's life has been nothing but zen, however like all of us, Sara has had her struggles with stress. "I had an 18-year career in mental health and public health before burnout got the better of me late 2021 and I went on stress leave." Sara turned to her old passion. "I explored my creativity, through embroidery first (my first small business was an embroidery kit business), then I grew confidence to explore digital art," said Sara.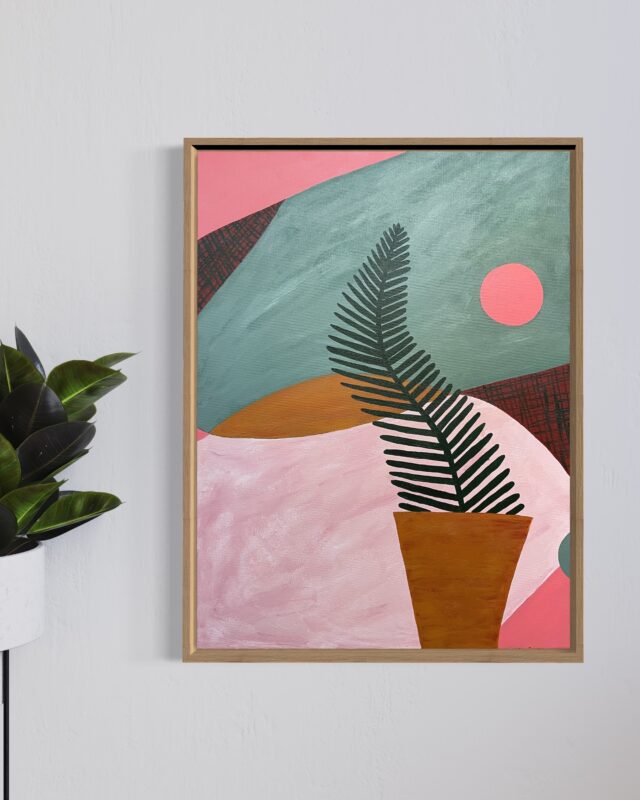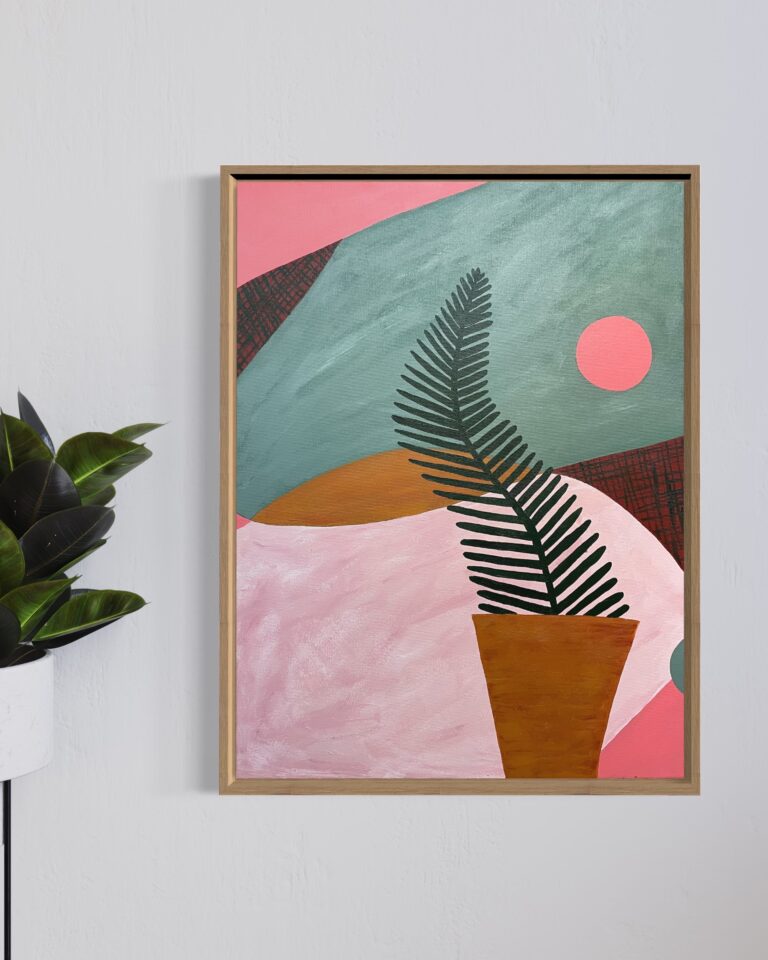 Since deciding to explore her creative side Sara has gone from strength to strength. "My creative confidence grew more and I made the leap to acrylic painting only six months ago." These paintings have now become her first range of art prints for sale.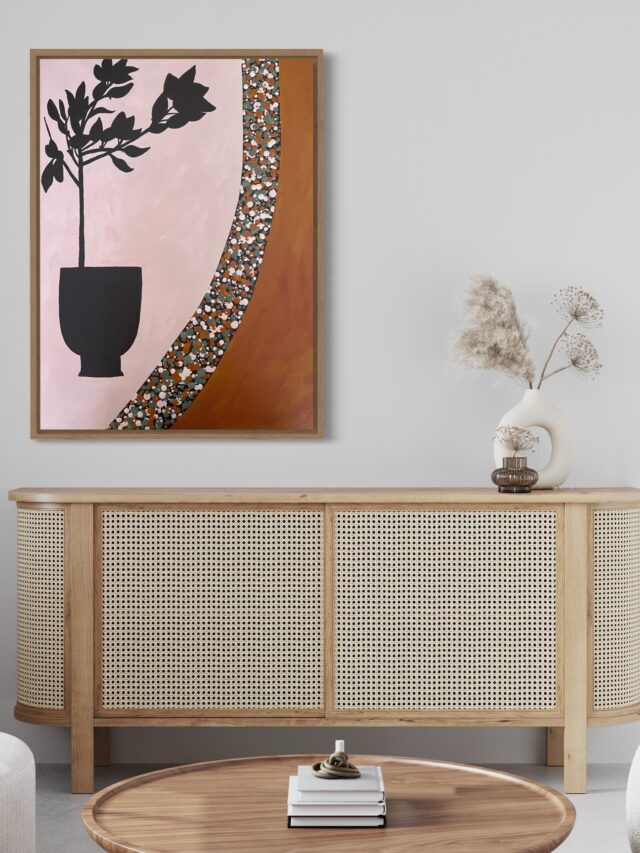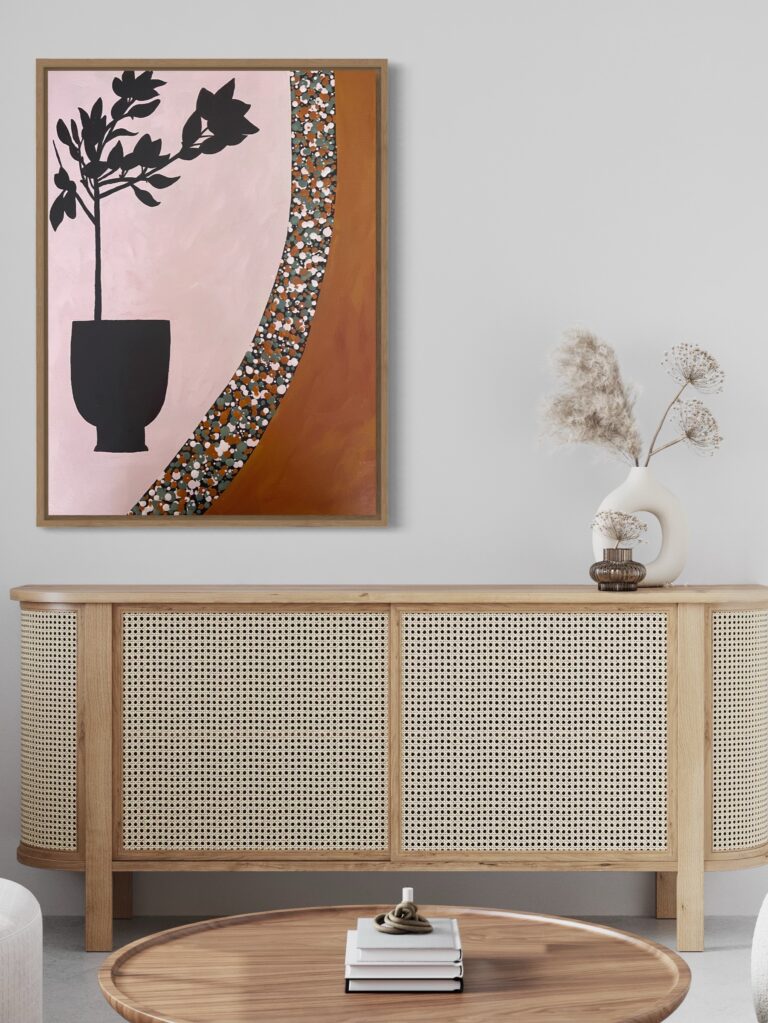 Despite moving away from her role in mental health, Sara carries characteristics of her old job with her. "I have a strong sense of social justice so I am pleased I dedicated the first half of my working life to helping others. I love a good debate about politics and recognise the role art can play in sparking important social and political conversations. However, for me art is about pure pleasure for the senses; almost as a form of escapism from real life! I think that is why I make slightly minimalistic art as I like to keep it simple, not overwhelm."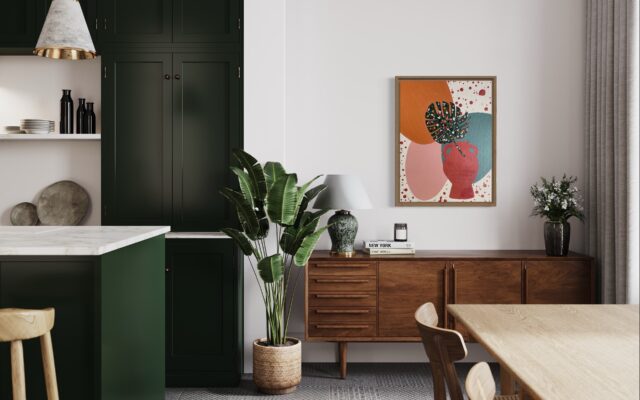 Sara's prints start at $90 and can be bought online.
See Sara's full line of work here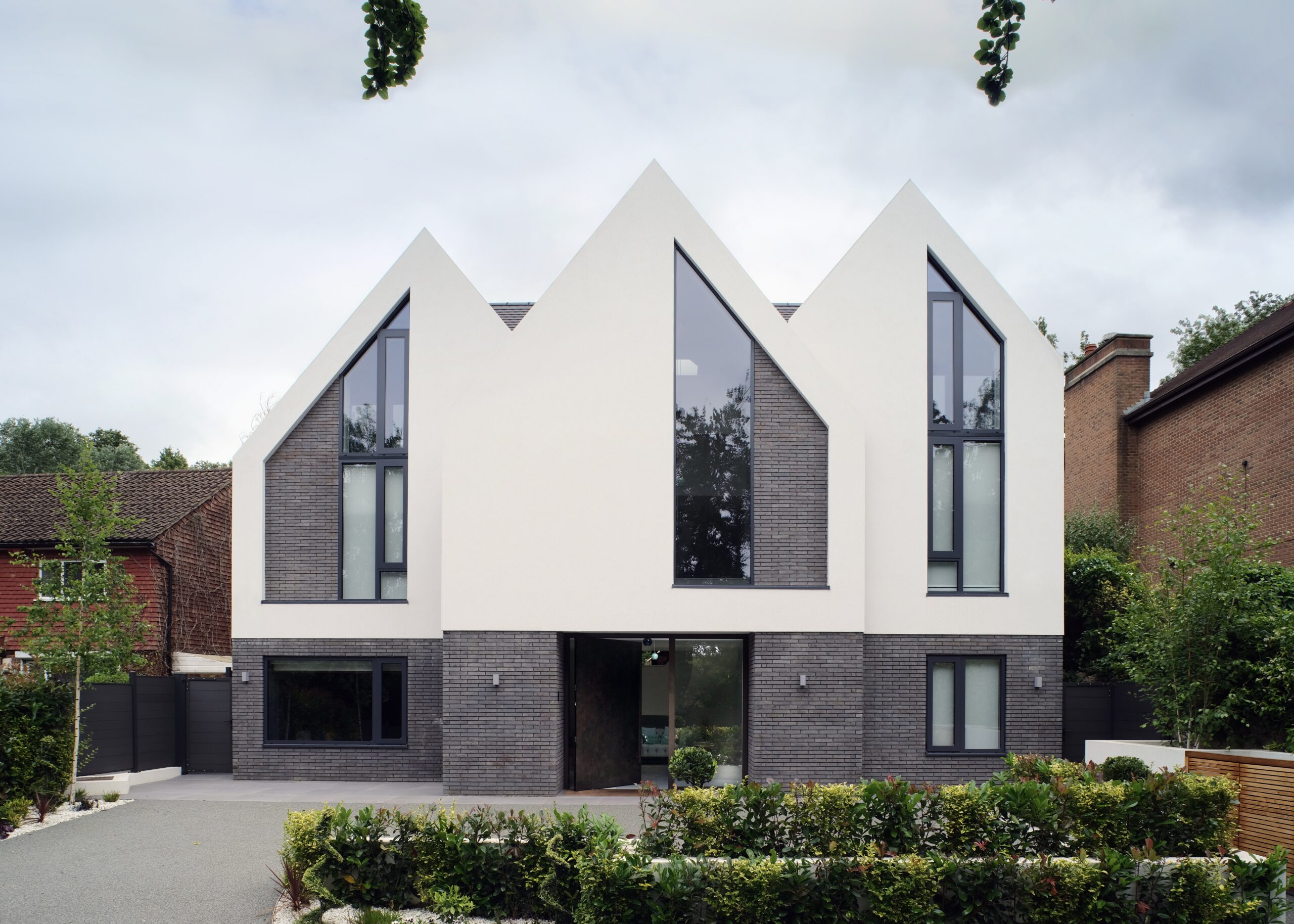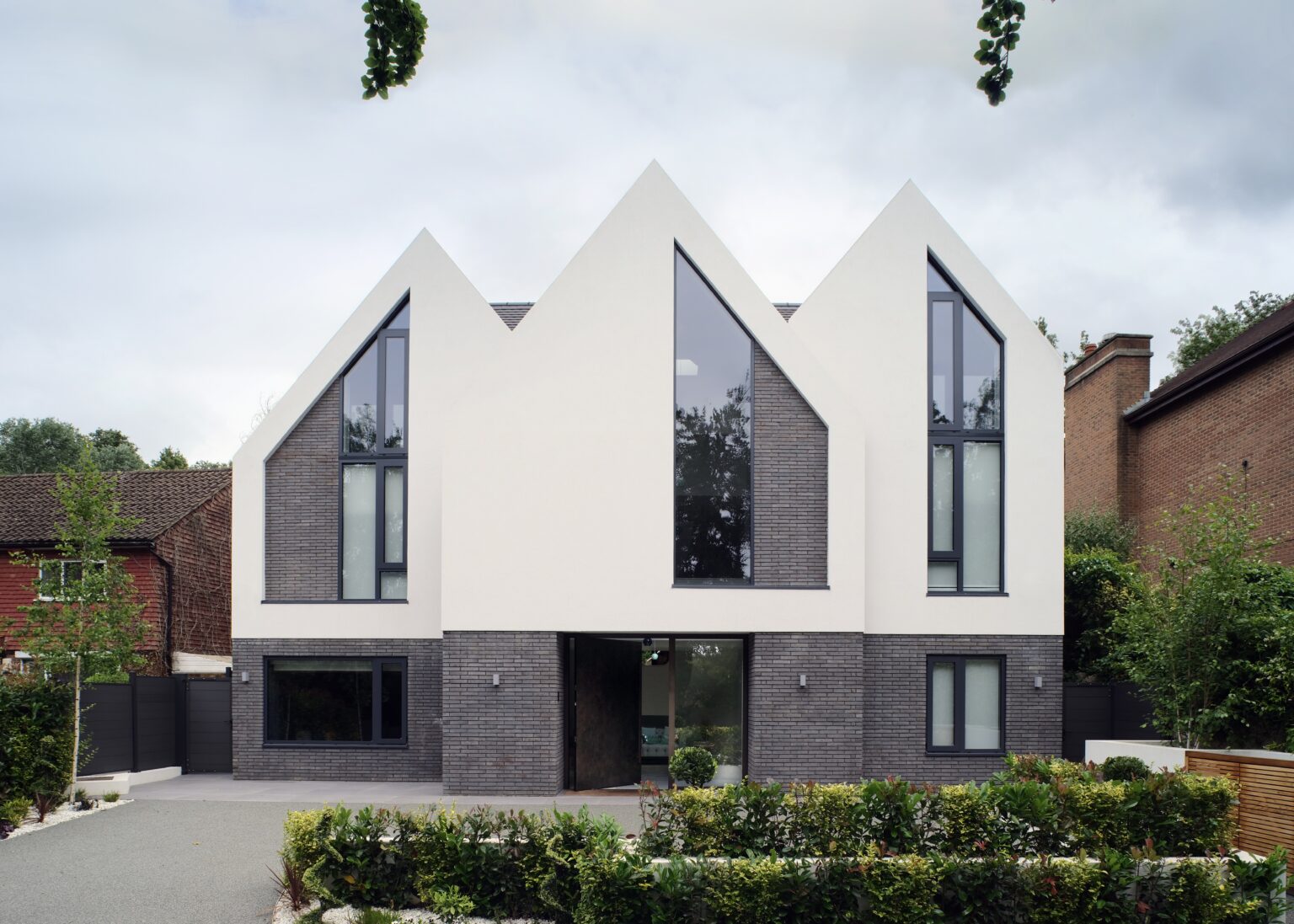 A modern interpretation of the Arts & Craft movement in London
Inspired by the classic Arts & Crafts style homes in the surrounding neighbourhood, this unique North London home is full…