We've featured the work of interior designer and Interiors Addict fave Emma Blomfield many times, but her latest project is very special indeed. Located in Wollstonecraft on Sydney's lower north shore, this circa 1933 Art Deco apartment is Emma's very own and we think you'll enjoy seeing how she overhauled it with her signature timeless yet modern aesthetic.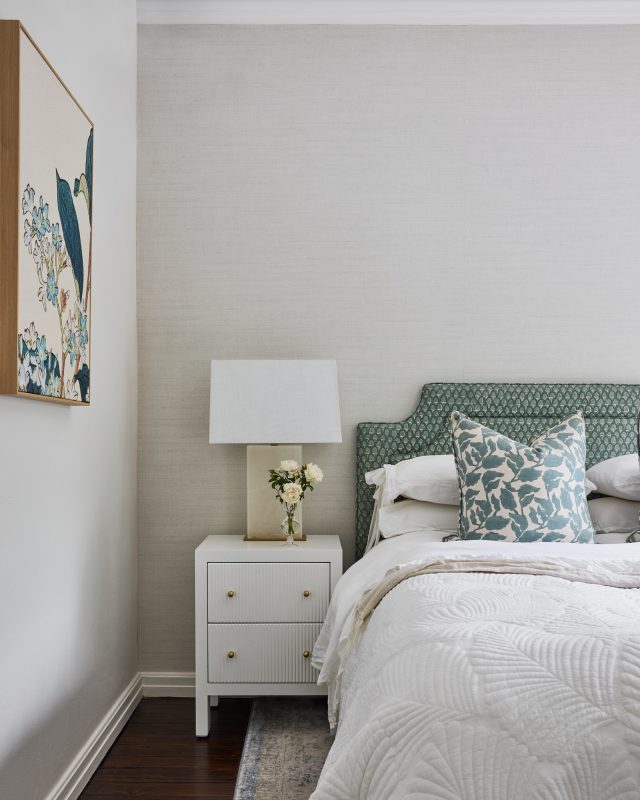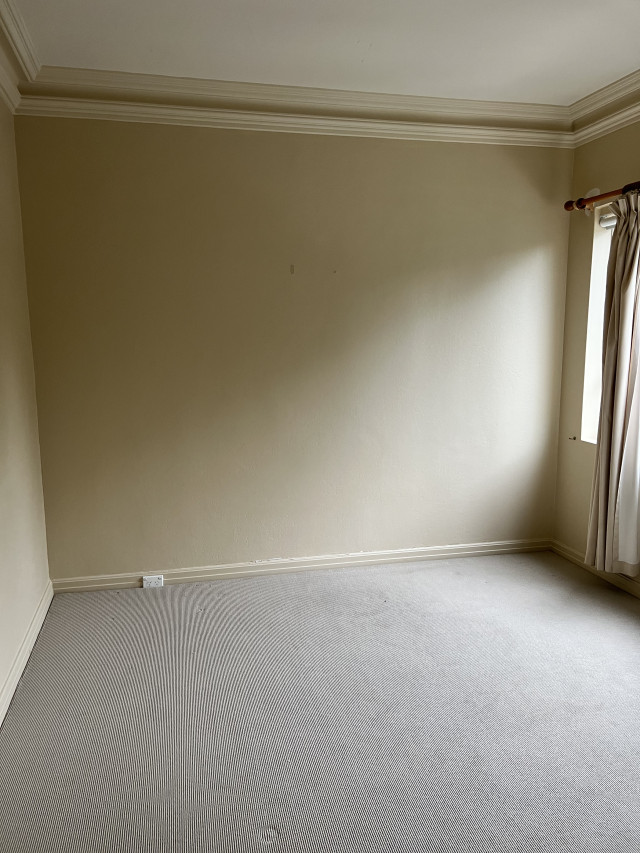 "I fell in love with the features of this Art Deco apartment. Even though it had undergone a lacklustre beige renovation in 2001, I knew there were heritage elements I could highlight," she says, revealing the thought process behind the renovation that is sensitive to the building's origins.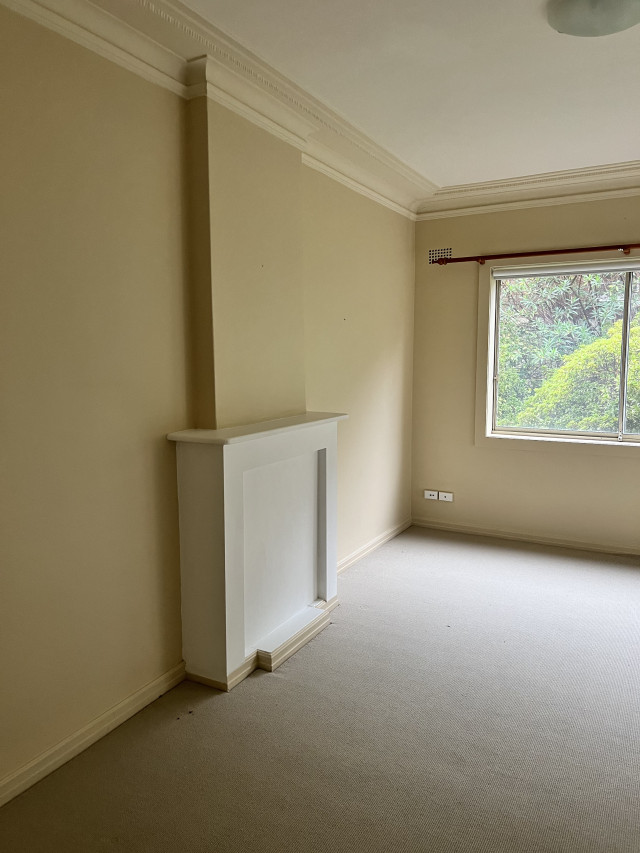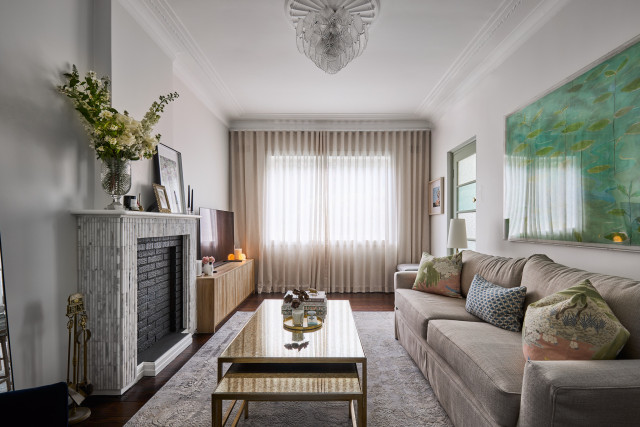 Starting with the basics, Emma's first stage renovation involved ripping up carpets, sanding the floors and adding a fresh coat of paint. The home's true transformation, however, began in May this year when she turned her attention to the heart of the home – the kitchen and bathrooms. "I wanted a sympathetic renovation in keeping with Art Deco elements. Despite all the beige, I could see the potential for something special," says Emma.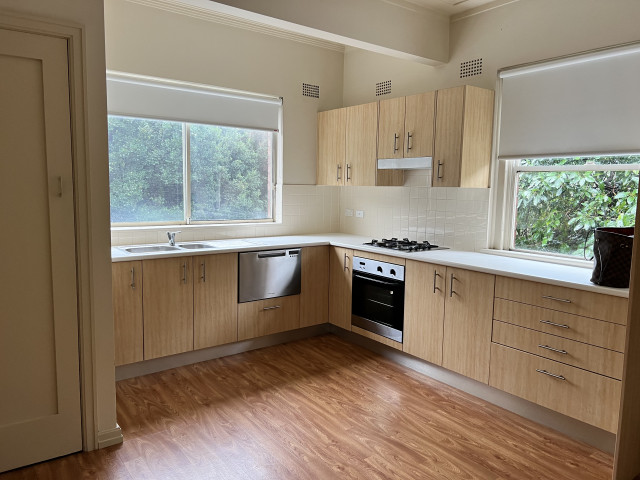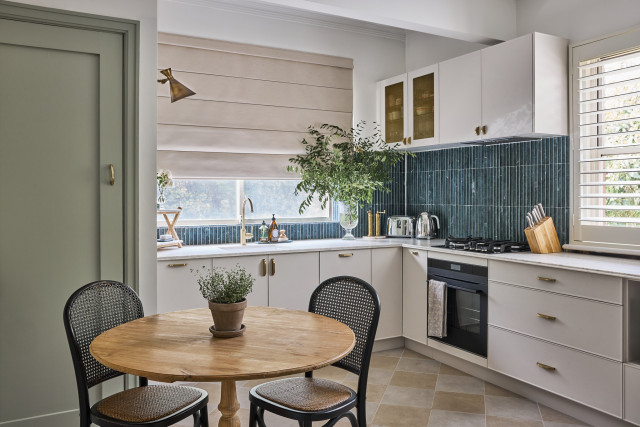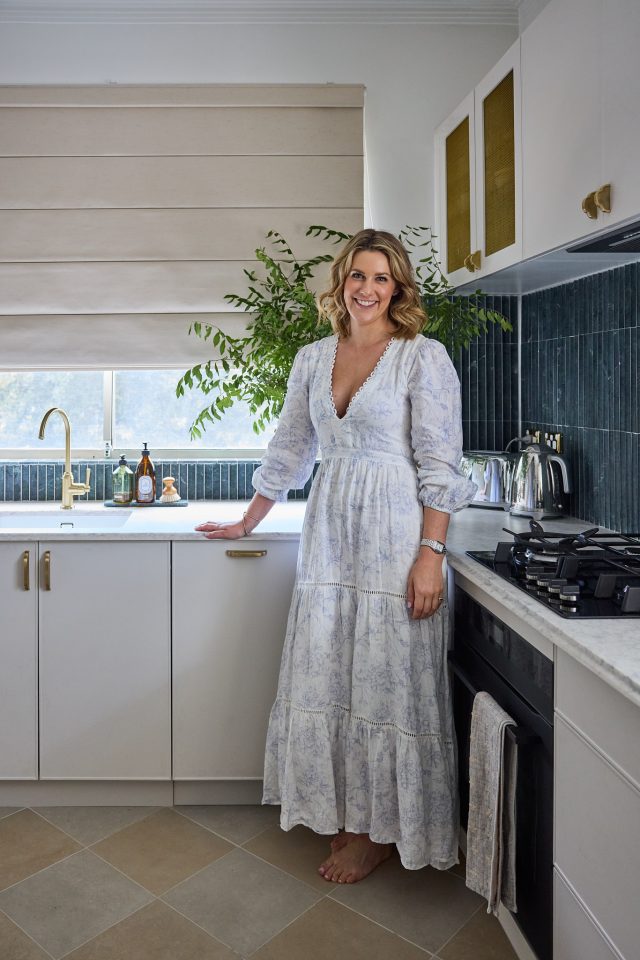 The original kitchen featured an orange vinyl floor paired with blonde cupboard fronts as well as a variety of spatial challenges – there was a dish drawer rather than a full-sized dishwasher, and the fridge didn't fit in the existing fridge space. "There were a number of things that drove me crazy," says Emma who selected a variety of tactile materials for the reimagined space including Taj marble splash back tiles, a Talostone benchtop and a neutral checkerboard floor. "I was originally going to go with black and white tiles, but it didn't work with my other selections, so I went with two shades of beige and the tiles were only $33 per square metre!" says Emma.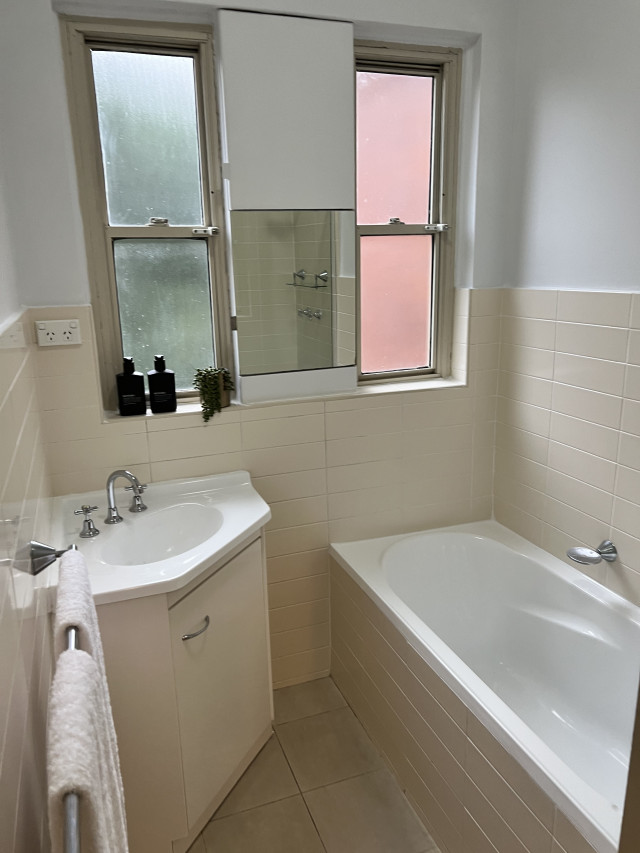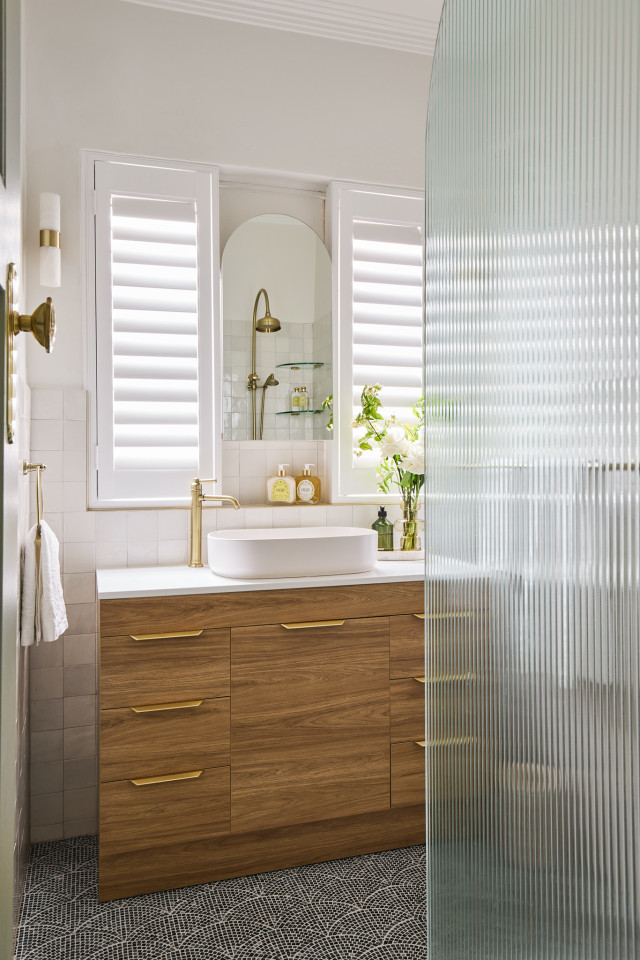 In the original bathroom, a restrictive bathtub made way for a luxe 1-metre-wide shower and spacious 1200mm vanity. "It's great being able to wash my hair without knocking my elbows!" says Emma when explaining just how tight the original design was.
From a curved fluted glass shower screen to a curved sink, mirror and shower head, Emma pays homage to the apartment's original era. "The revival of Art Deco elements was crucial, and curves are a defining feature of that era," says Emma who sourced all her tapware from Phoenix and fixtures from The Blue Space.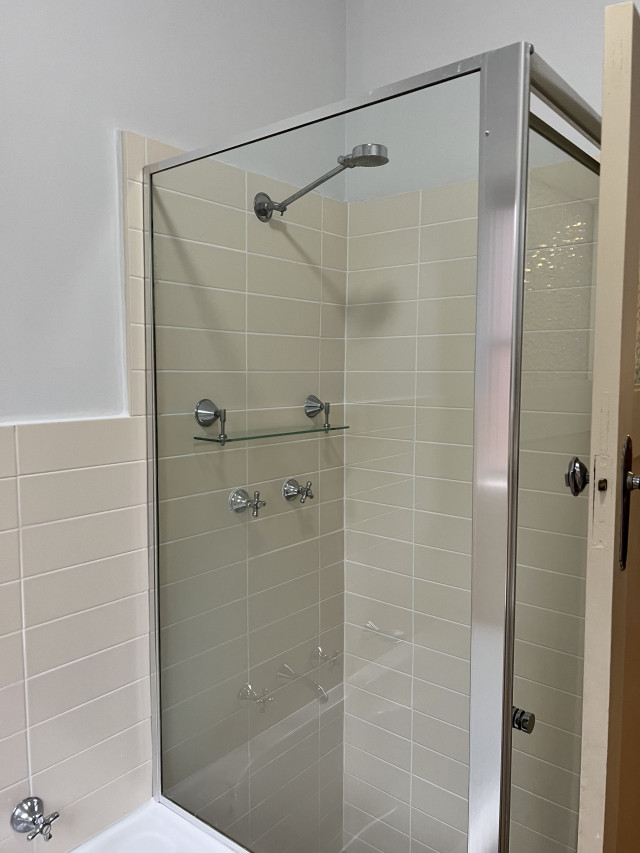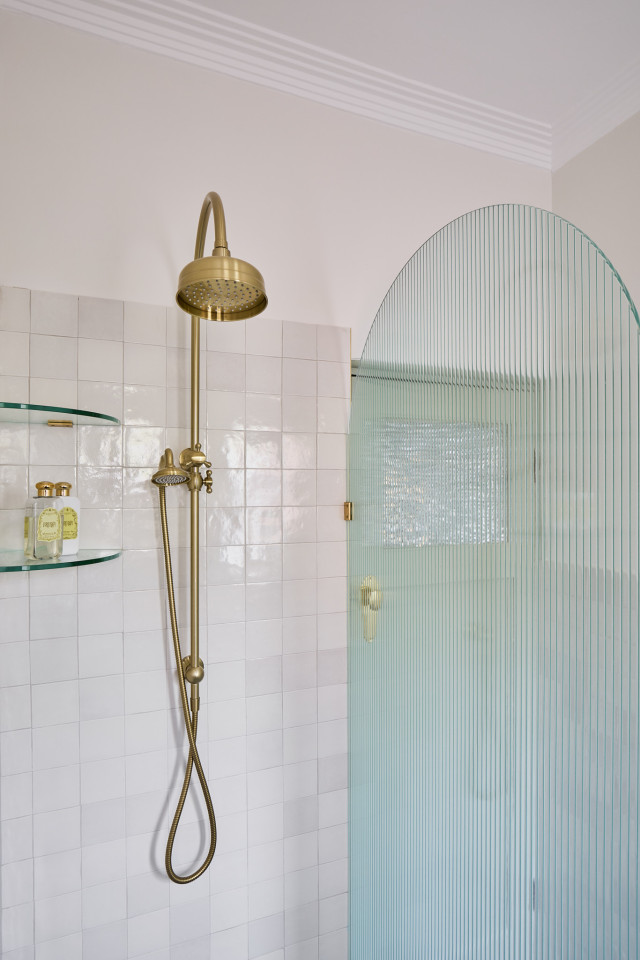 Emma added a sink to the nearby powder room as well as the same standout marble mosaic tile that covers the bathroom floor. "The tactile experience is something I underestimated initially. Every time I walk in there barefoot, it feels like my feet are being massaged!"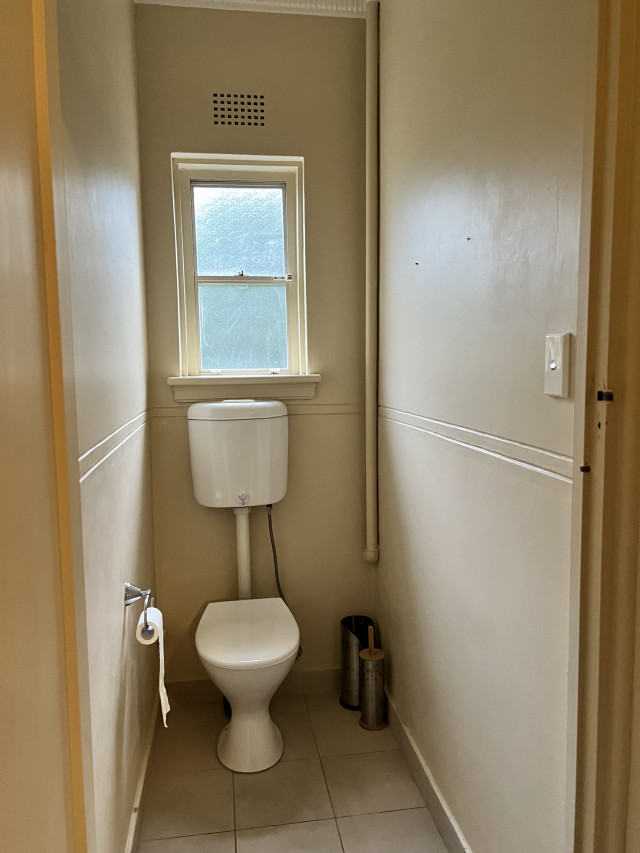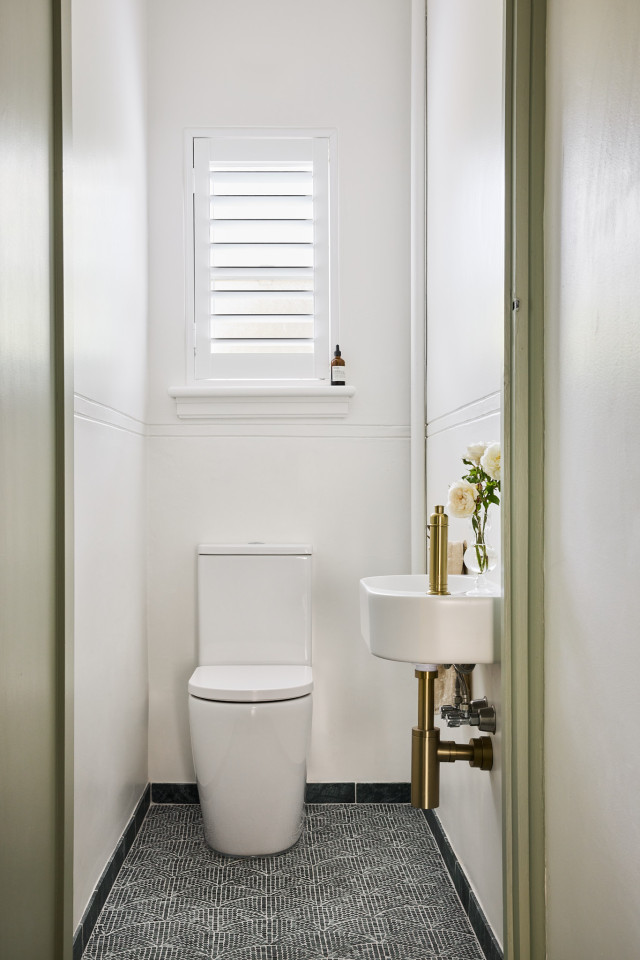 Photography: Joe Cheng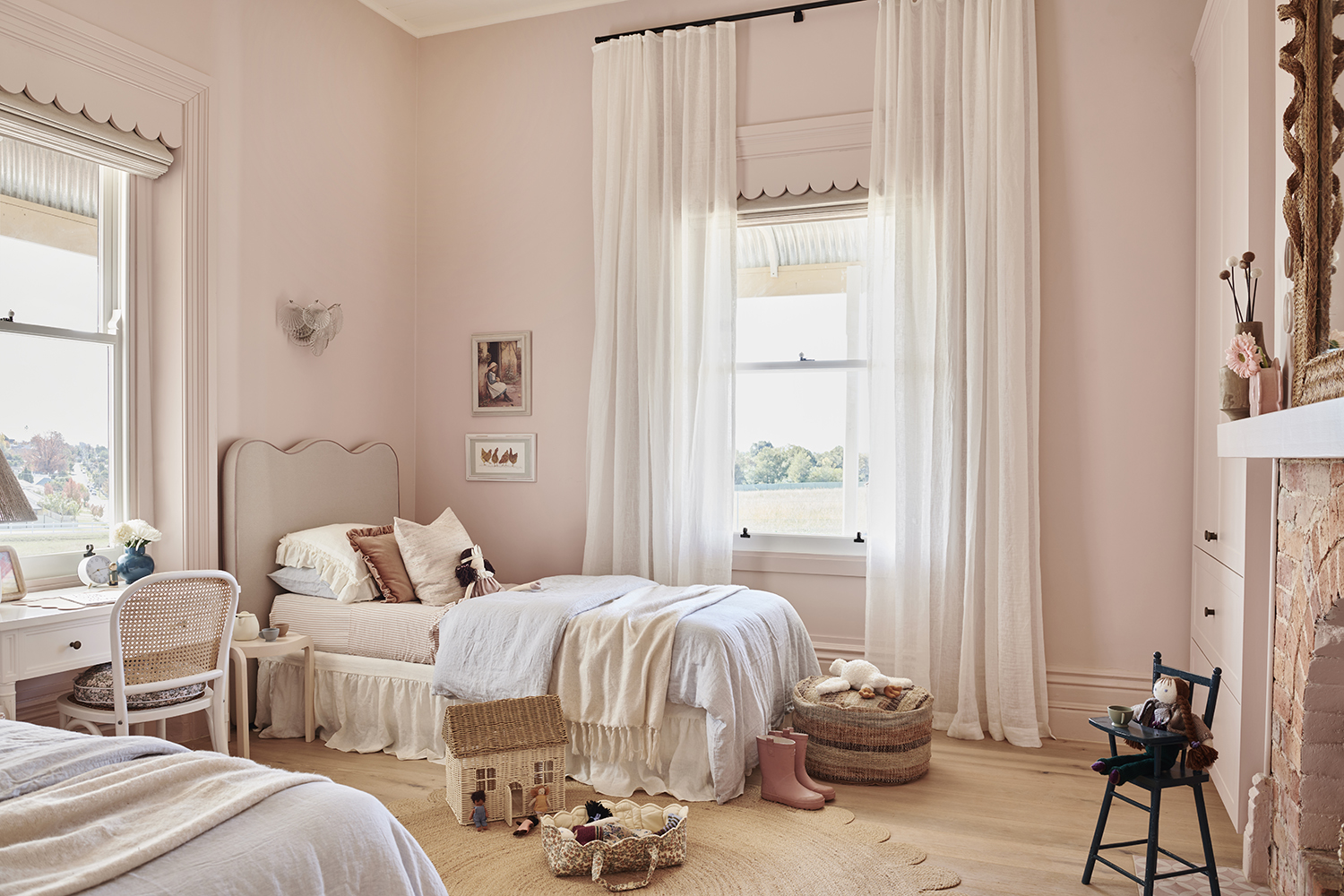 Josh and Jenna's amazing pink kids' room before and after
Serial renovators and former Block contestants Josh and Jenna Densten are known for their minimalistic style, however, after working through the design for the heritage home they purchased in Rutherglen last year, the duo have