When interior designer Emma Blomfield was tasked with transforming the Business Chicks headquarters in the heart of Sydney, she received an enviable brief. "The company founder, Emma Isaacs, asked me to bring the business' brand to life in physical form. She also told me to be bold with colour and create a space that feels fun," and as you can see from these exclusive pics, she certainly delivered on all fronts.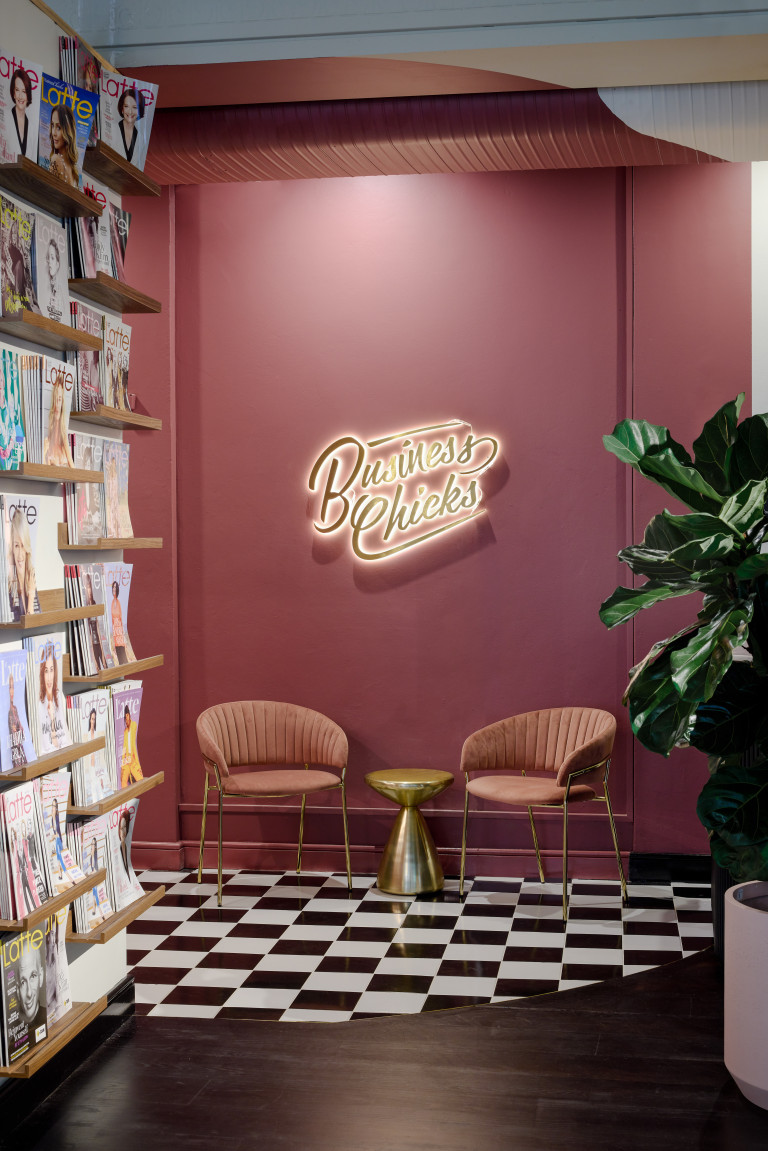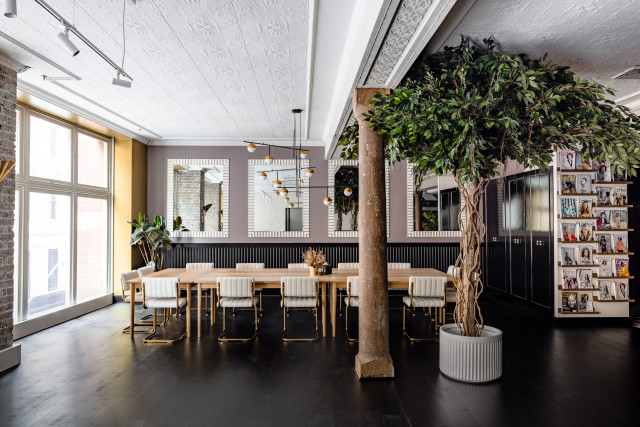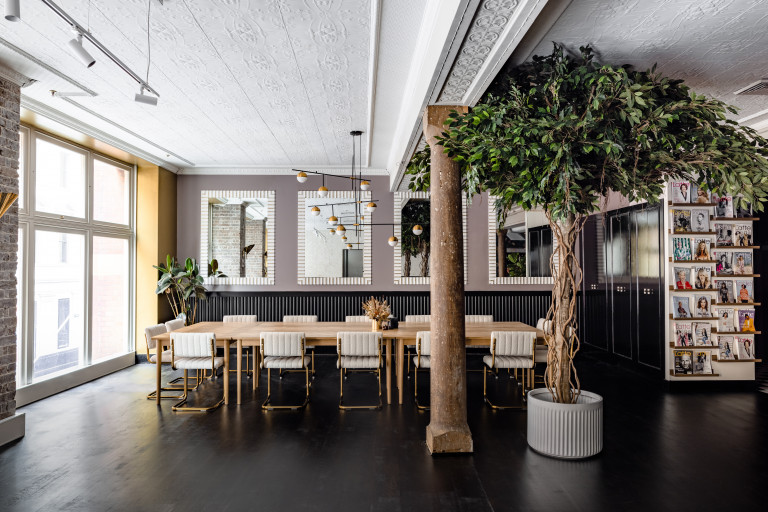 Far from your average office refurbishment, the project uses colour and pattern in a way that has a distinctly residential feel. "Commercial projects are often more neutral and refined but for this project, we were given permission to go as crazy as we wanted to," says Emma who used a sumptuous palette of burgundy, mustard, blue and purple to create the spaces.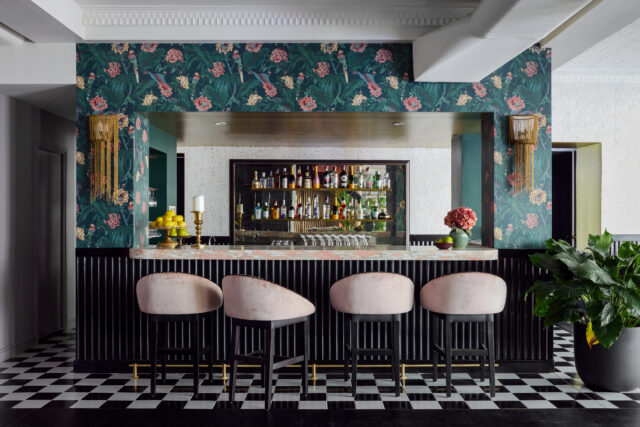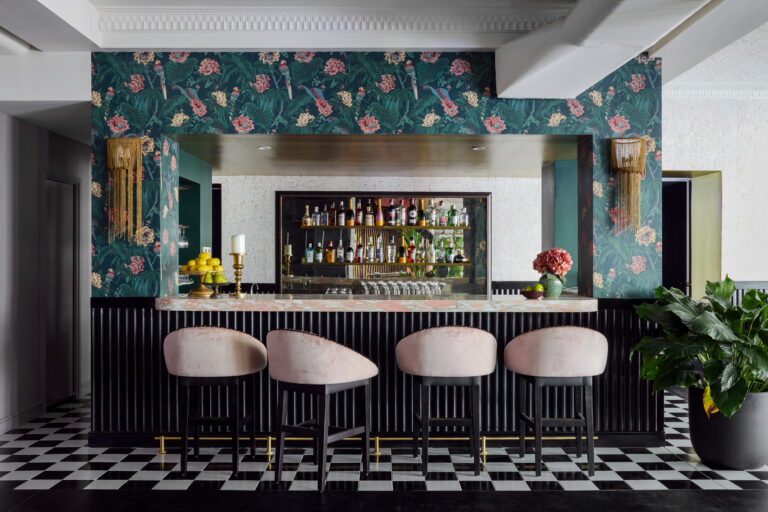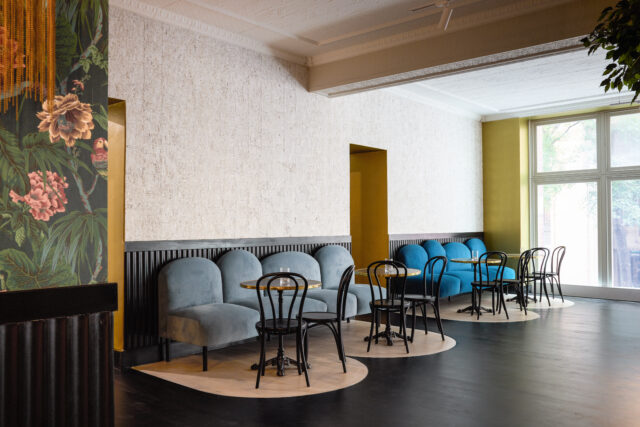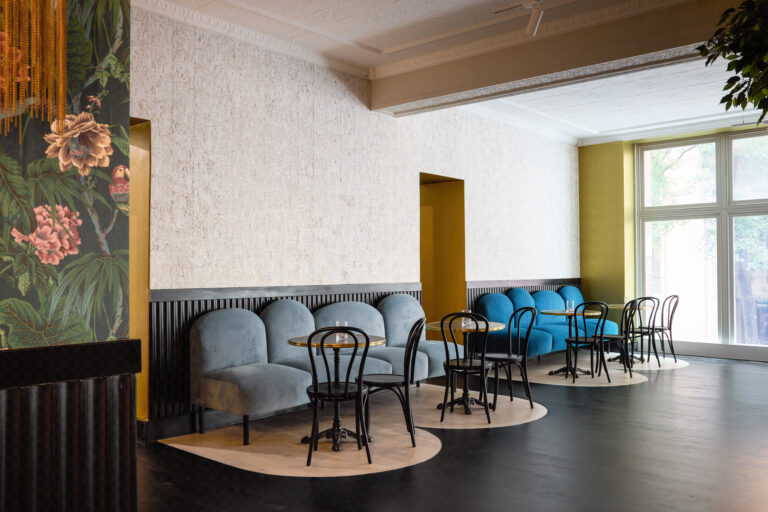 "We had to move the original kitchen to make way for that amazing bar!" says Emma of the office hero. The clever floorplan rearrangement resulted in a much more open feel and Emma subsequently zoned off the other open-plan areas with flooring and paint. Wallpapers take centre stage and brass touches serve to increase the feeling of opulence in the space. Brass pops feature everywhere from the company signage to statement light fittings, as well as in the joinery and furniture detailing.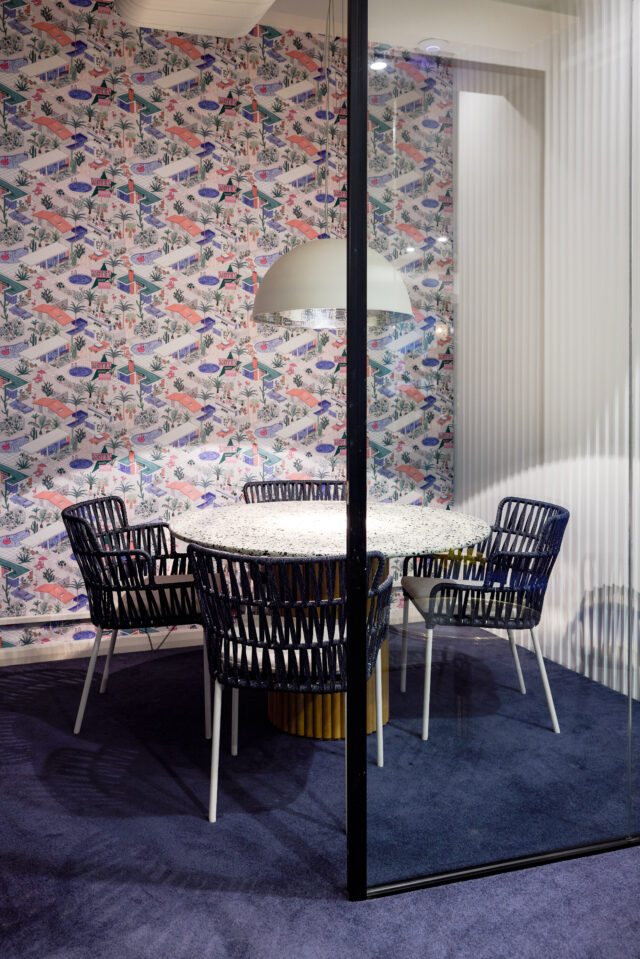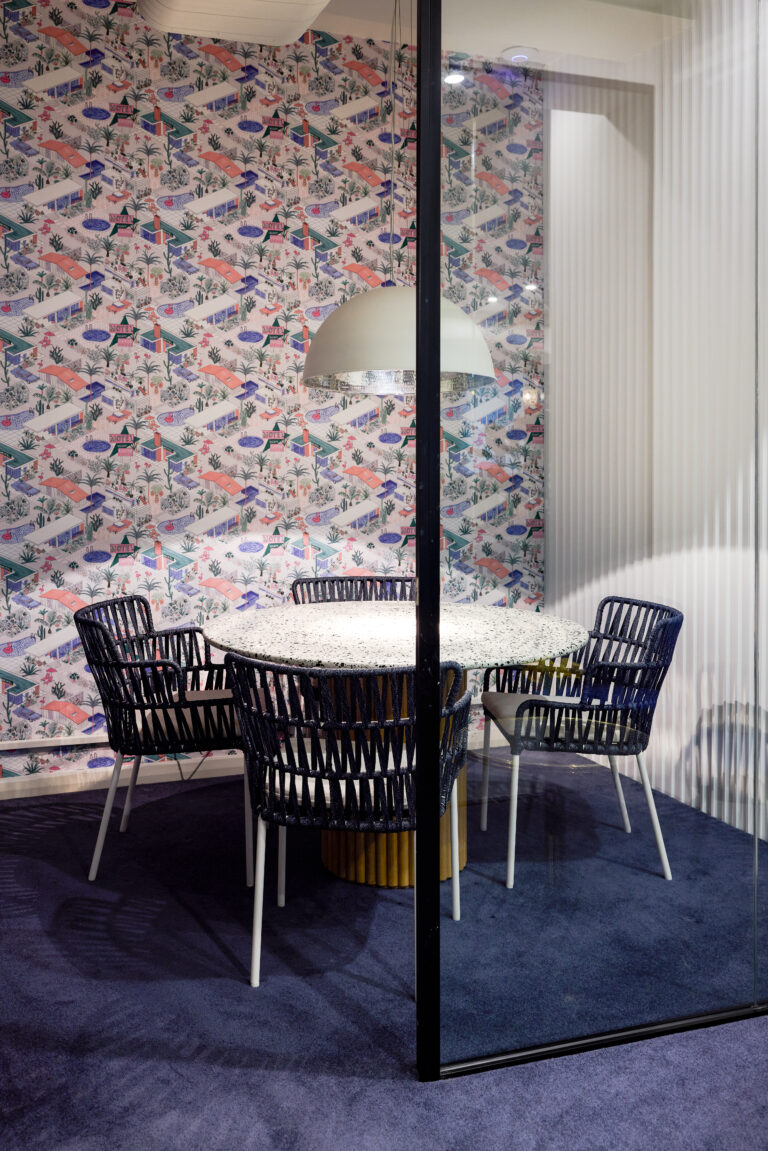 Dream brief aside, the project was completed in the thick of lockdown with the Business Chicks' founder overseas for its duration. Weekly Zoom catch-ups helped bridge the gap but the physical distance meant that the founder didn't see any physical elements (wallpaper samples, paint chips, tile samples etc.) until she was able to fly back to Sydney after the project was completed. "It was definitely a challenging way to pitch a project 'look and feel' when you can't show the client physical samples!" says Emma.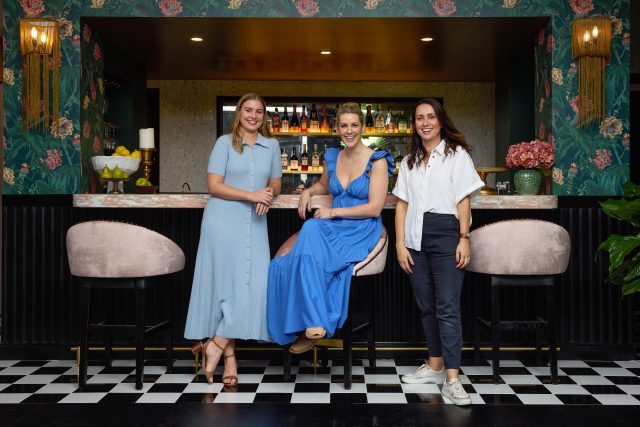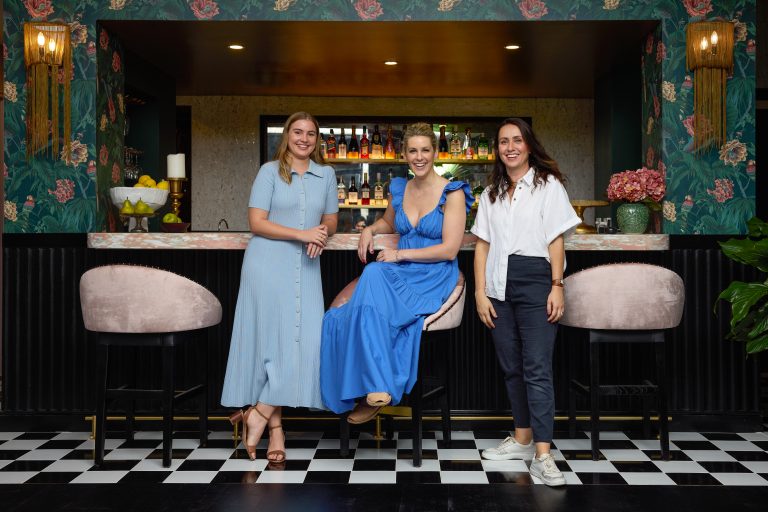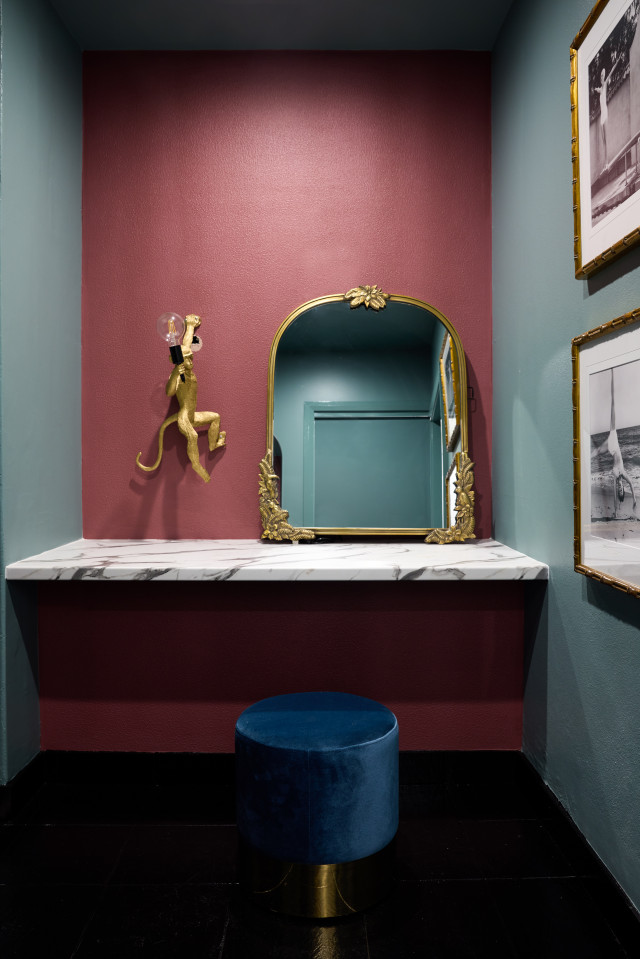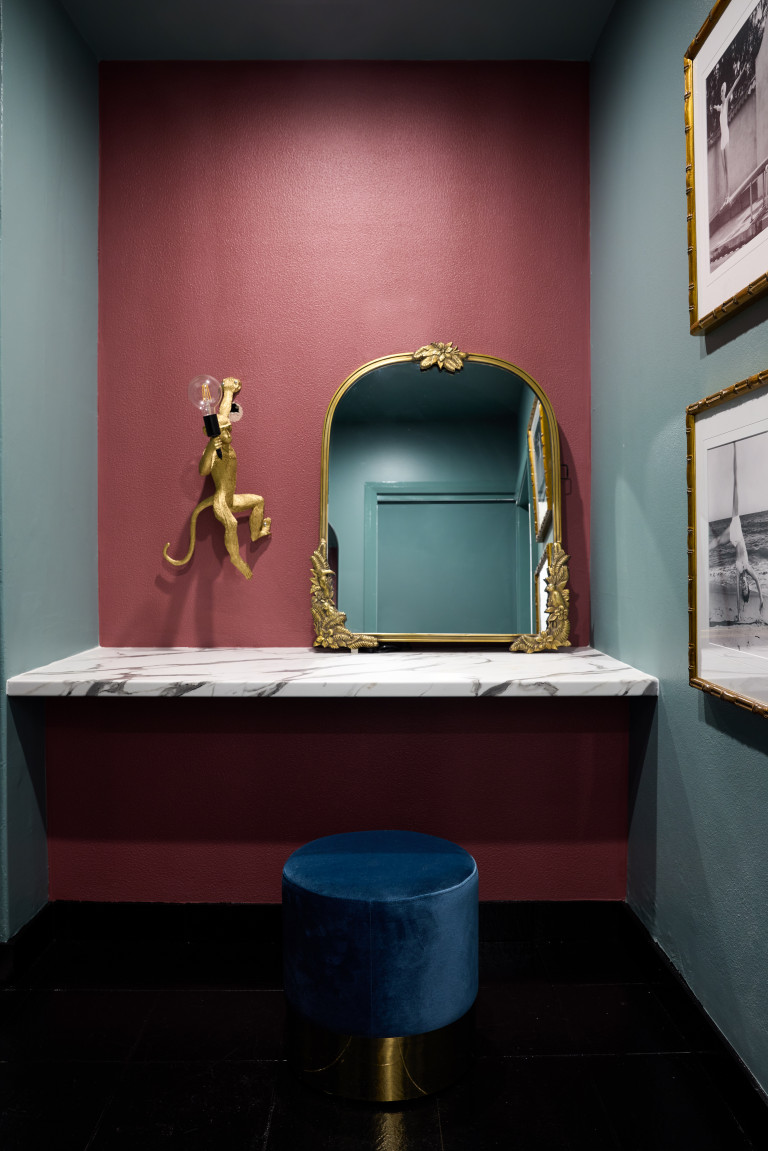 Unsurprisingly, the staff are thrilled with their gorgeous new workplace. "They are all absolutely obsessed with their new space! We've had so many people message us since they've been in to use the space or attend events in the office to say how much they love it."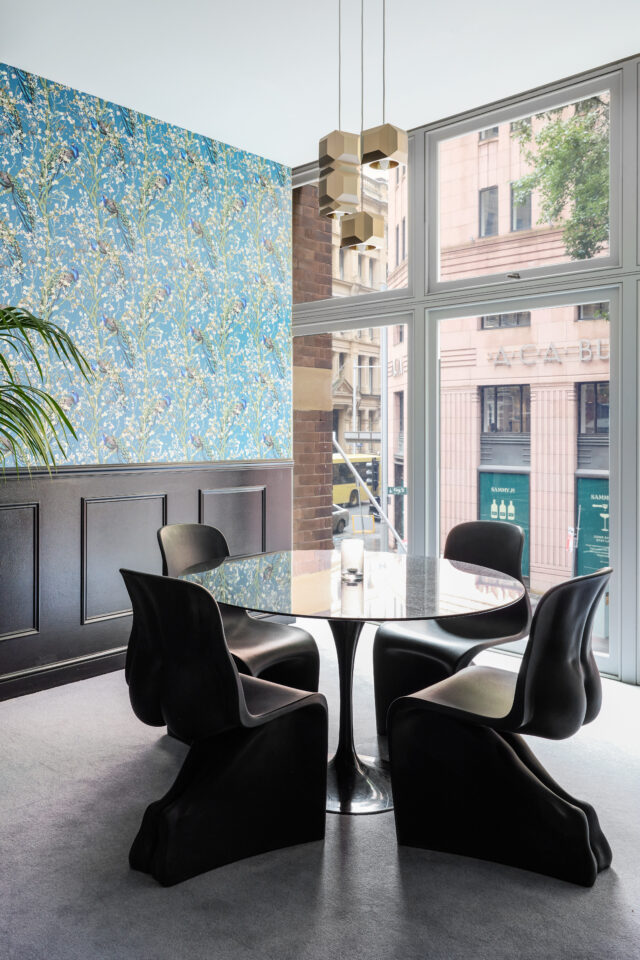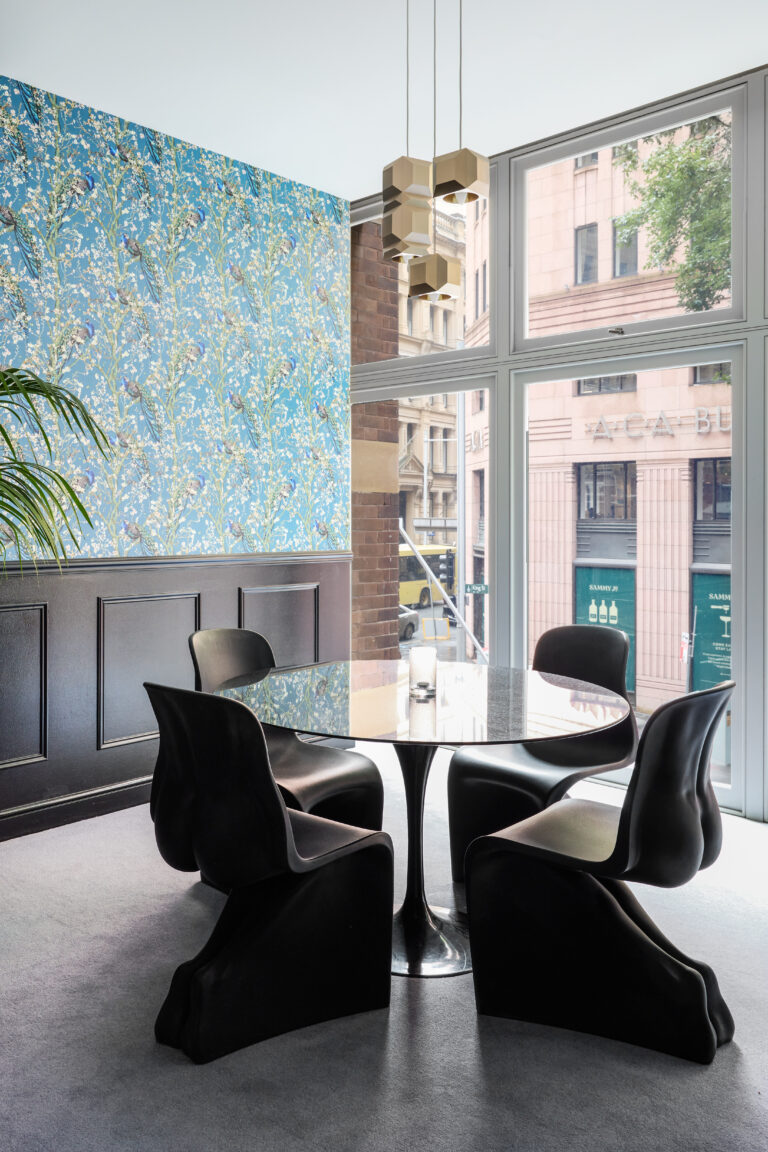 For more on Emma Blomfield Studio
Styling: Marj Silva | Photography: Joe Cheng