Purchased by Sydney interior designer Alex Morrison and her partner in 2019, this Darling Point apartment was ripe for renovation despite its show-stopping harbour views. "I first saw the apartment in 2019 and was completely captivated with the location and the potential the space offered. We felt like we'd found a space that we could transform and add our own personality too," says Alex who did just that with a series of deft structural and elegant cosmetic changes.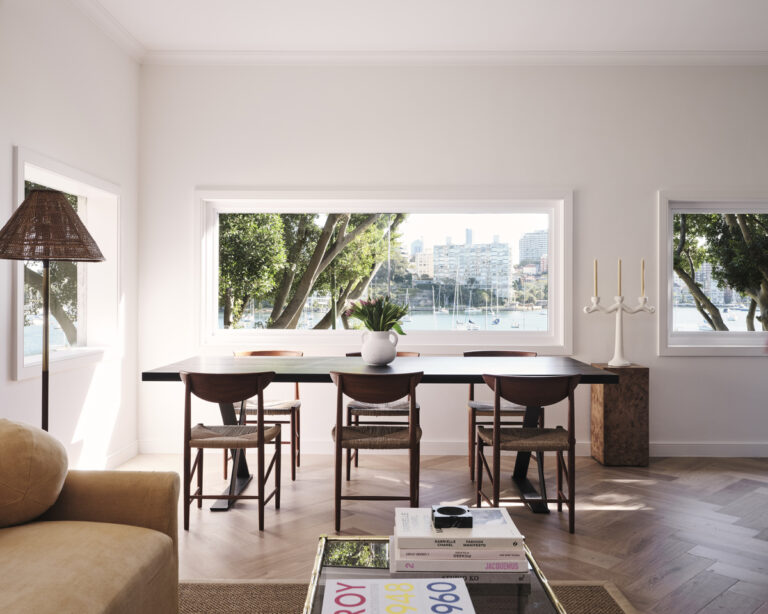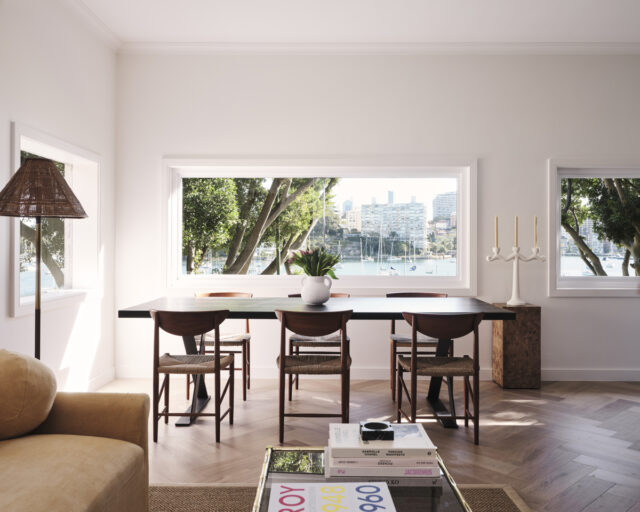 Originally, the home's layout was very disjointed, and there was a disconnect between the key living spaces and harbour views. Bizarrely, the kitchen was located at the back of the apartment meaning that all the entertaining was done at the back of the home away from the fabulous views.
"I ended up flipping the floorplan so that the kitchen and living areas would enjoy the views and allow natural light to reflect off the bay and into the living area," says Alex who collaborated with an engineer and builder from Think Built on the project.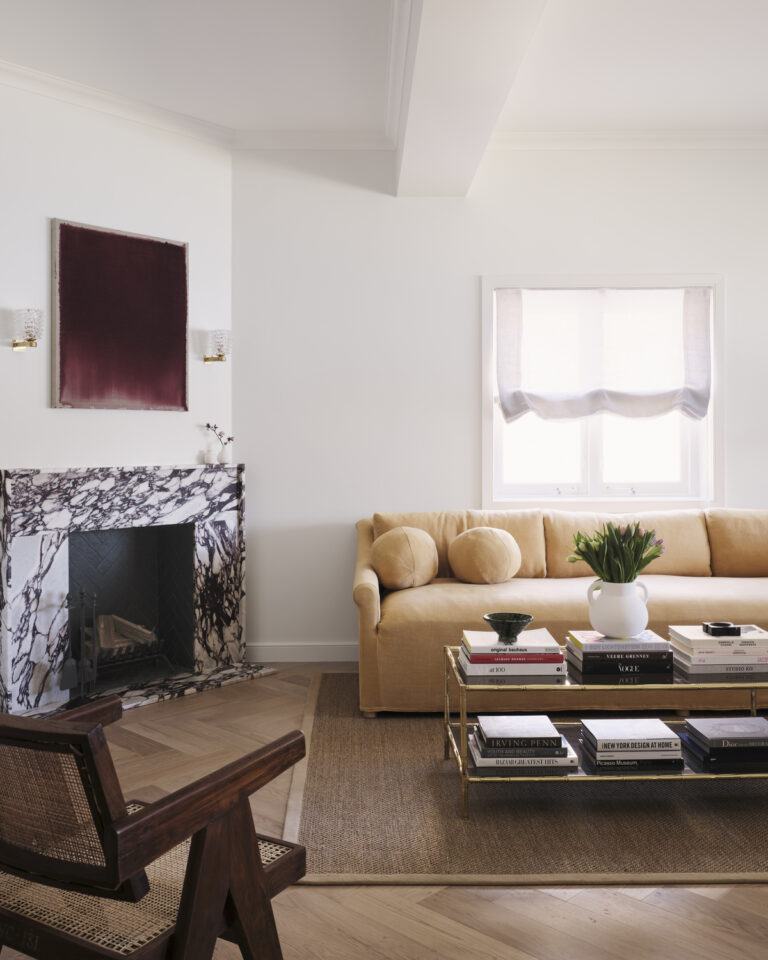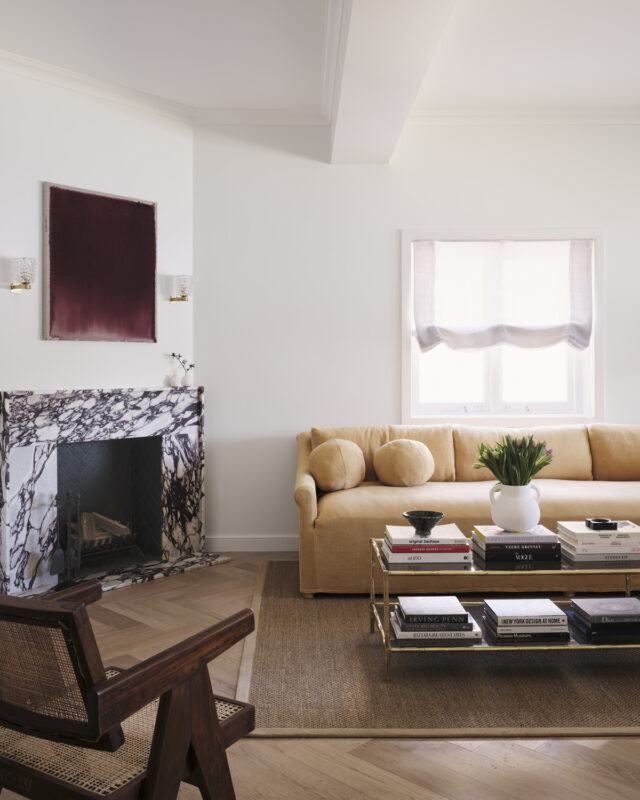 After the structural and layout issues had been resolved, Alex set about making cosmetic changes to the abode. "As this was our home, it was a different experience than working with clients in terms of a design brief. My personal brief was to make the interiors more functional with classic and timeless finishes that any new homeowner could see and make the space their own," says Alex who has since sold the property.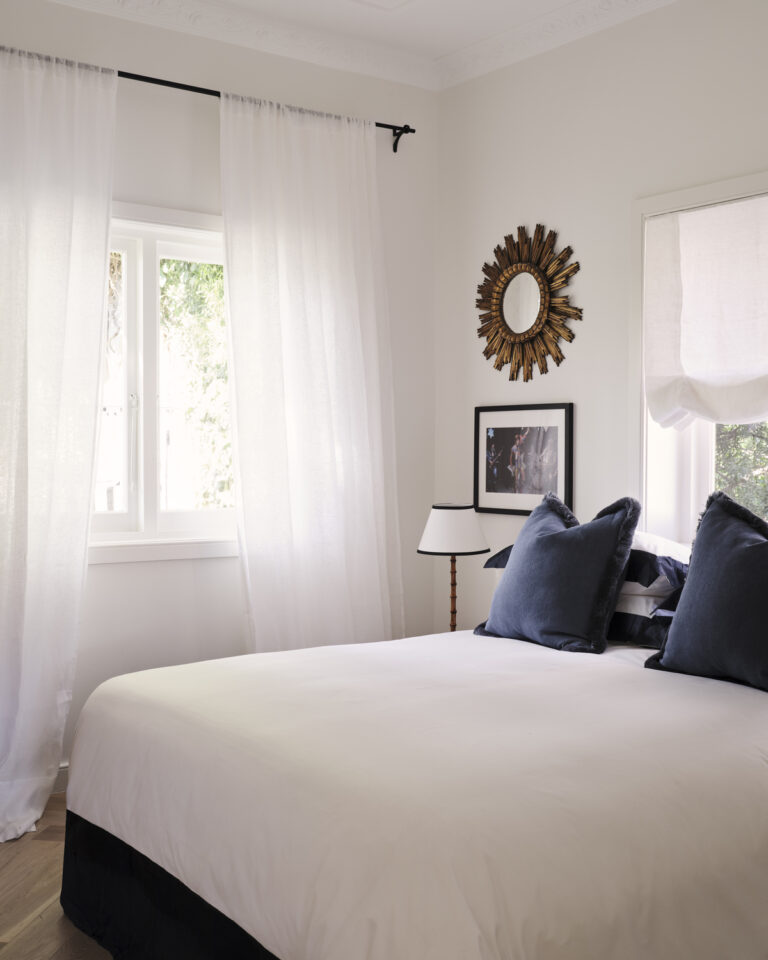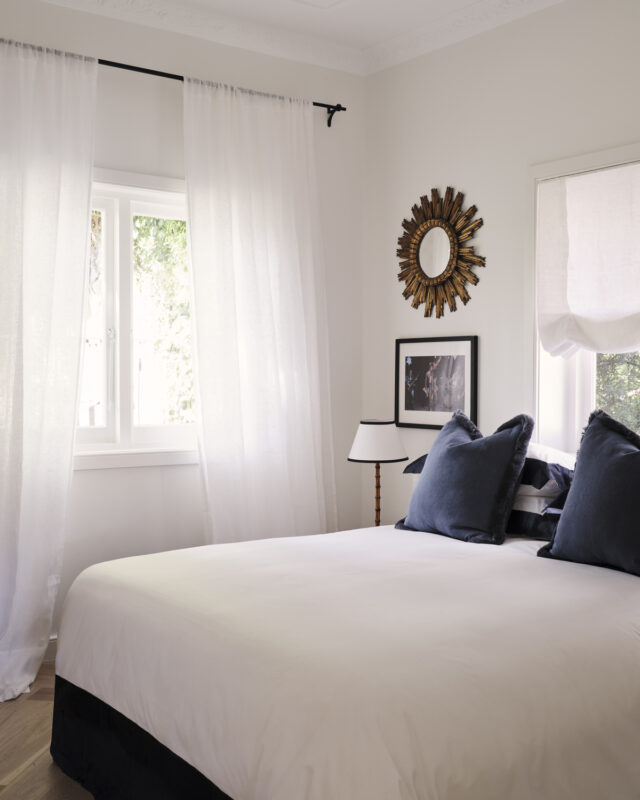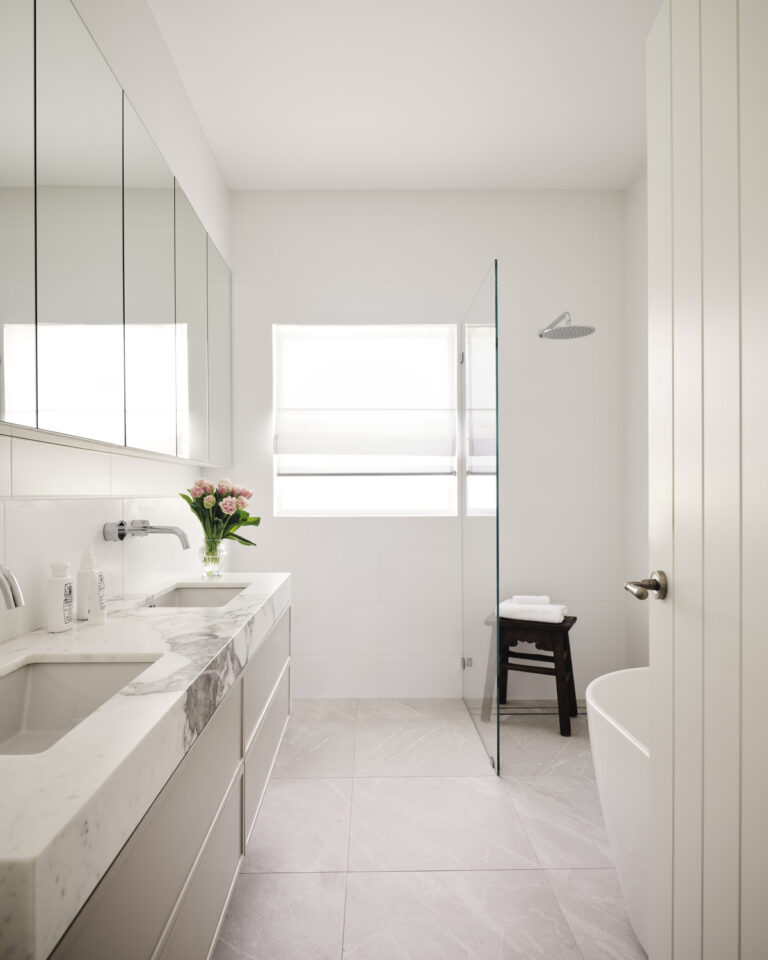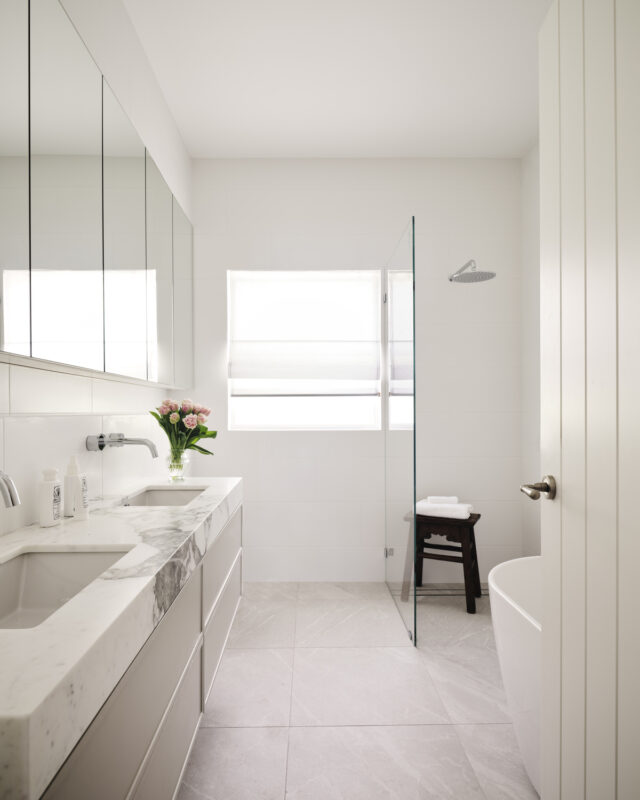 The tranquil spaces feature a neutral, luxurious palette of finishes including herringbone floors from Havwoods, hand painted joinery, Arabescato Corchia marble in the kitchen and Calacatta Vagli marble in the bathrooms. A standout feature, and Alex's favourite part of the renovation, is the Calacatta Viola marble fireplace in the living room that is finished with a pair of Vintage Murano wall sconces. "I absolutely love them and think they finish the fireplace beautifully," says Alex.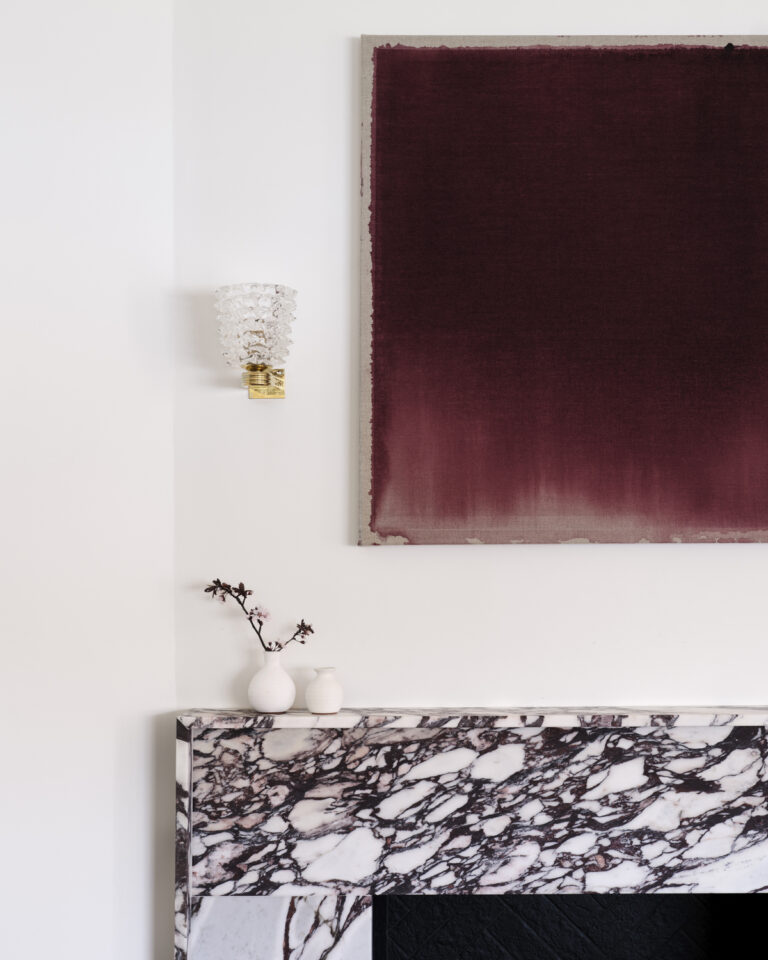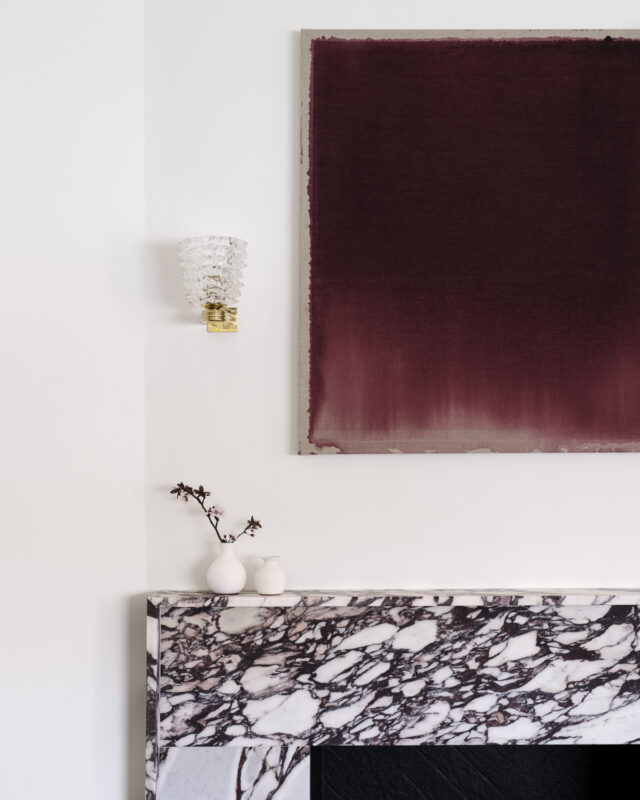 The home's eclectic mix of furniture and art certainly adds interesting layers to the home – there's classic designer pieces such as a Le Corbusier chair mixed with vintage and second-hand finds including a pair of unique kitchen bar stools. "I bought the vintage wavy barstools online for $220. They arrived with the seat cushion all damaged and I had them reupholstered and they look wonderful!" says Alex.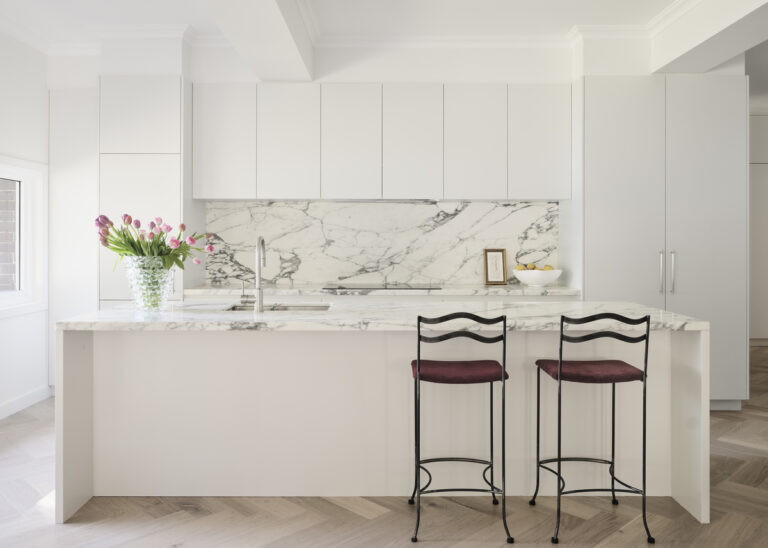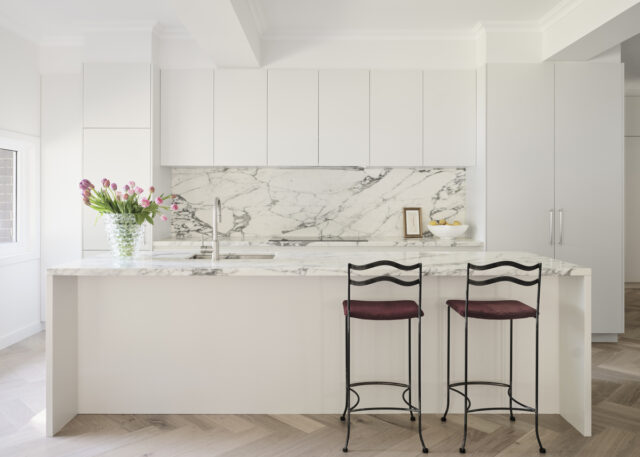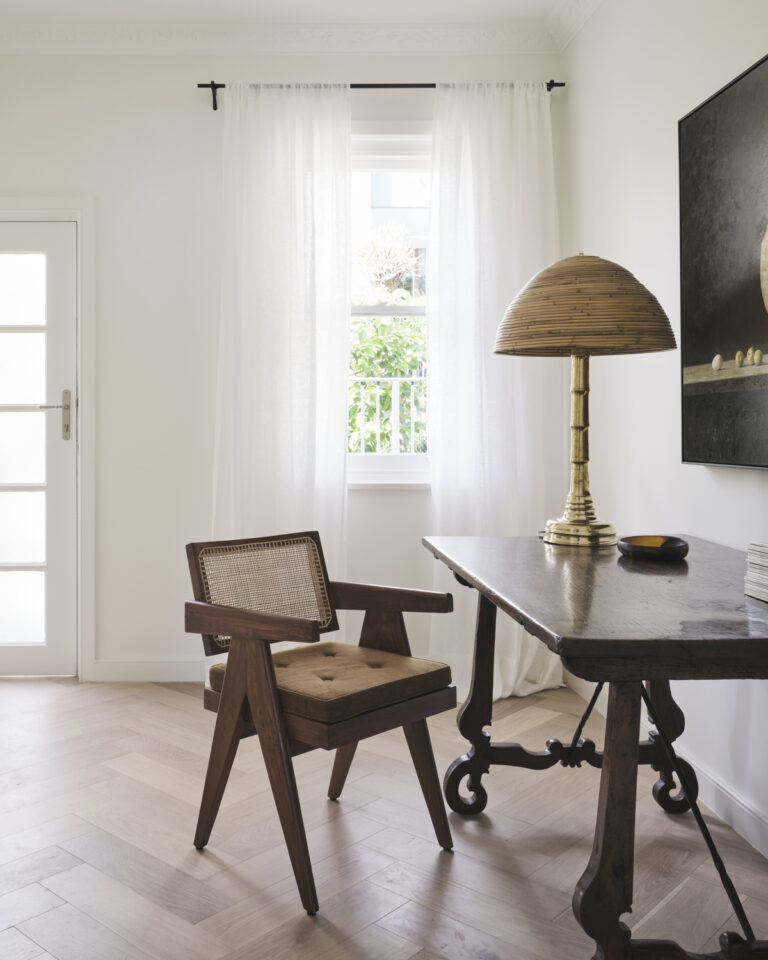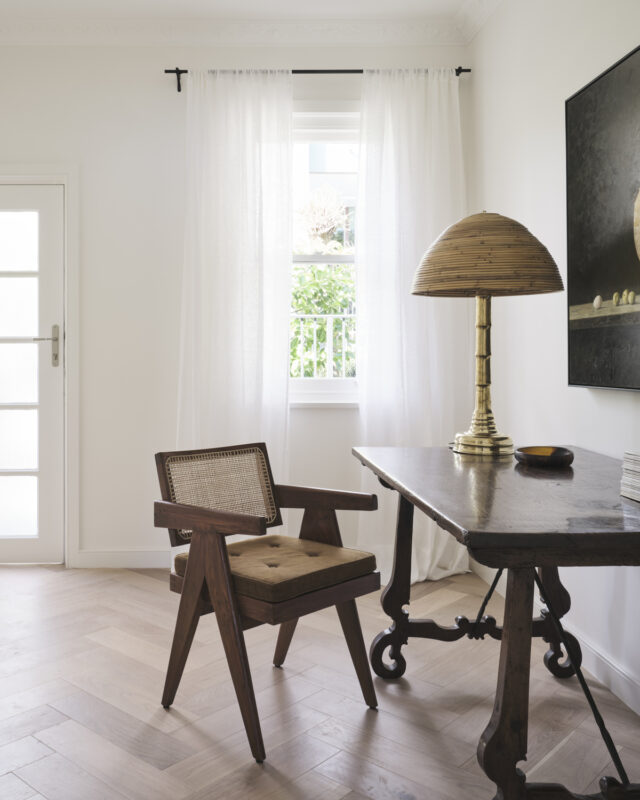 "Overall, I'm most proud of way it now feels when you're standing in the living space. Previously all the natural light was closed off and every room felt dark and cold. Now it feels as if we've invited the outside elements inside and you can happily move around with natural light entering from every angle."
Photography: Dave Wheeler
For more on Alex Morrison Interiors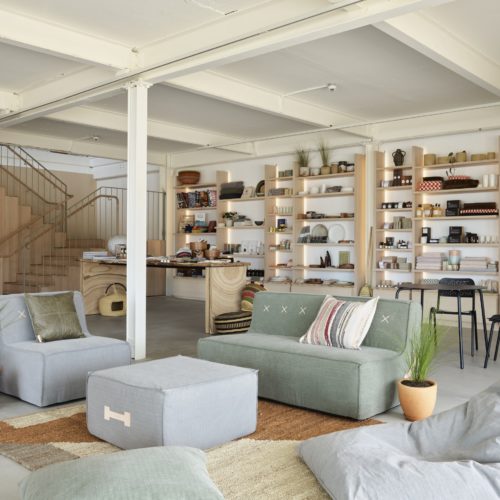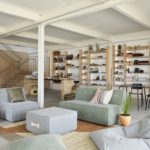 Koskela launches Sydney harbour store in former submarine base
Leaving behind its well-known Rosebery headquarters, furniture and homewares brand Koskela has just launched a new concept space and headquarters…