It's ironic really. Avoca-based artist Anna Fitzpatrick paints exquisite still lives when her life is anything but still. With a baby and two year old in tow, it begs the question –  just how does she do it? "Managing the juggle is a big effort to be honest! It's hard work! I have found that it is pointless trying to paint while Sophia and Isabella are awake as they always want to join in, which is lovely of course, but perhaps does not always render the results that are desired!" says Anna who has become nocturnal our of necessity of late.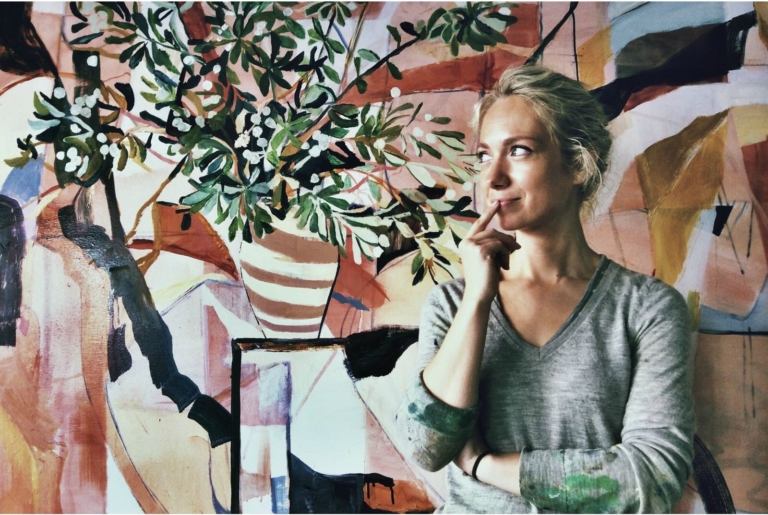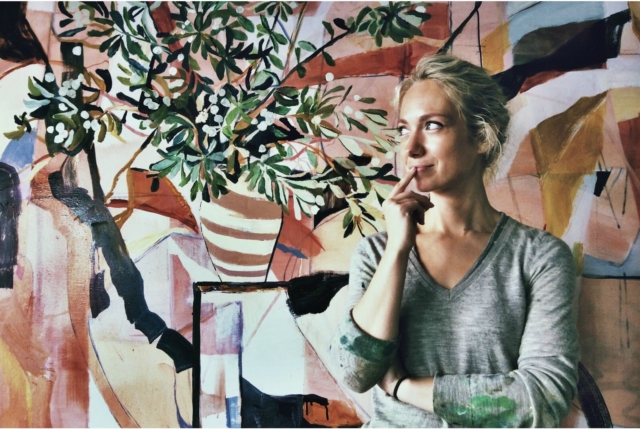 "I plan my paintings while the girls are napping during the day and paint at night time when everyone has been safely tucked into bed. But I love painting at night as there's a certain quiet excitement that suffuses the air around 10 o'clock. Colours deepen, flowers ripen, the mind becomes still and focused and it all comes pouring forth," says Anna.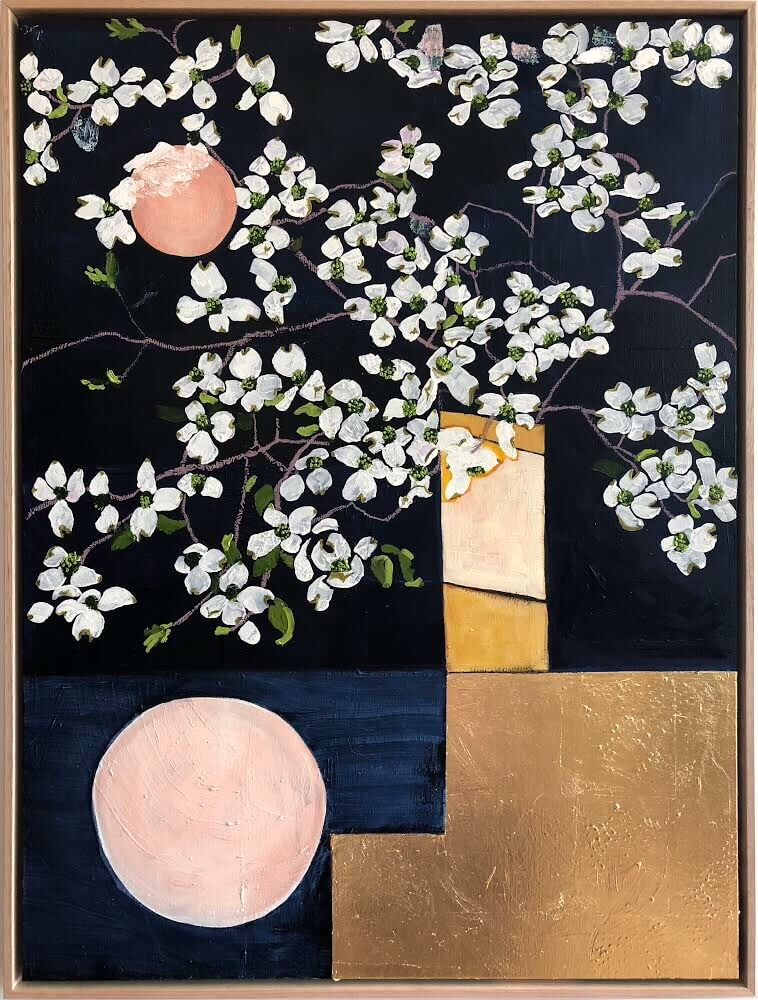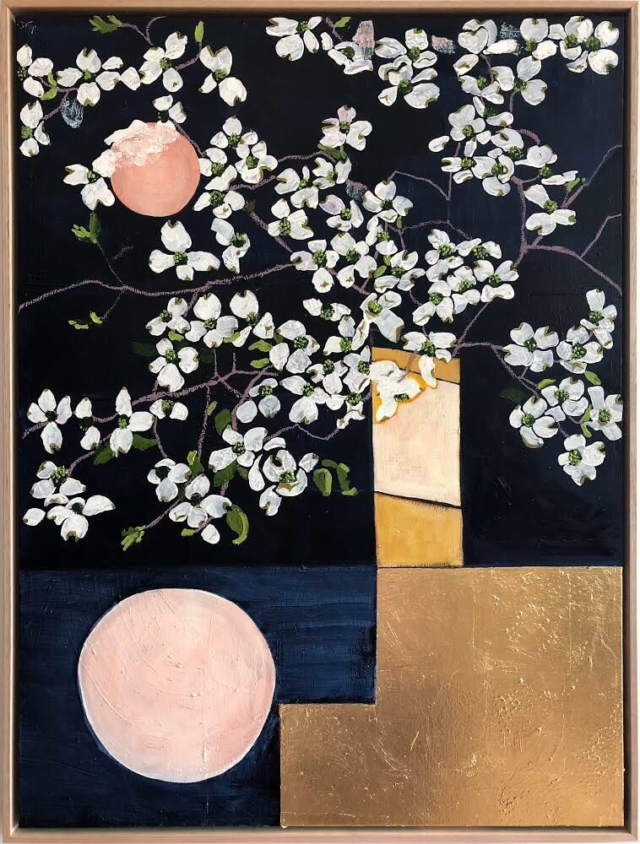 With no formal hands-on training (Anna completed a Bachelor of Arts in Media and Communications while studying art history), Anna believes her artistic journey began as a child where she grew up in a creative family in Melbourne. "My mother would take us to Heide gallery often where we were immersed in the artworks of Boyd, Tucker, Perceval, Nolan and Olsen. I then spent many of my formative years trawling the great galleries of Europe and the USA drawing, sketching and soaking up every detail that I could. I feel this has given me as good an education as any!" says Anna.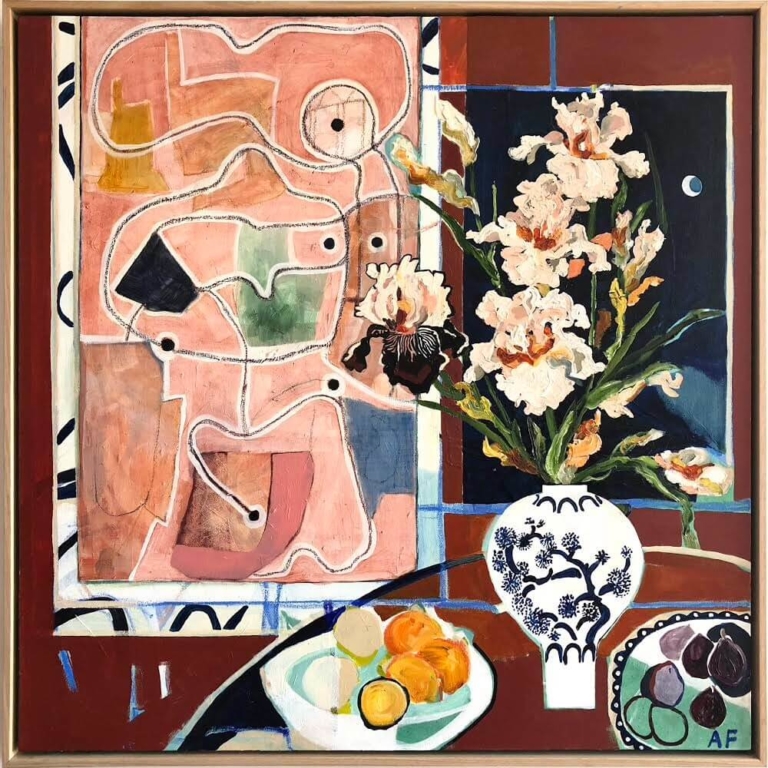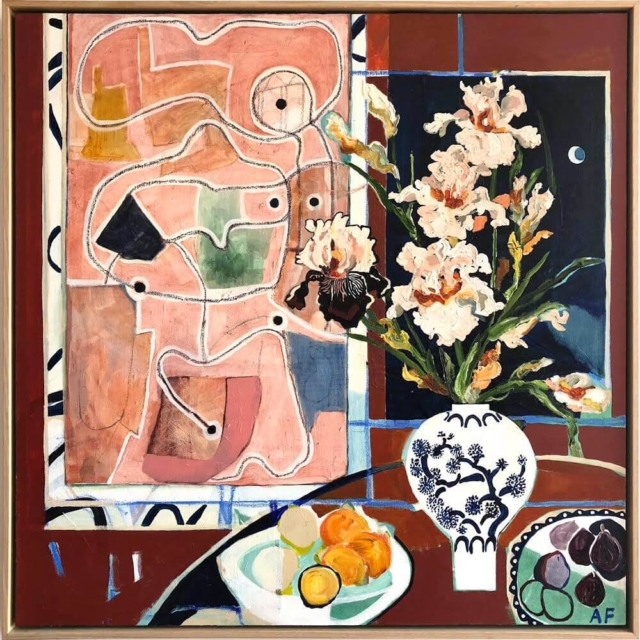 "Like a lot of artists I am loathe to describe my own work but I suppose my real hope is to create something beautiful that people will want to look at. My artwork is an instinctual response to the beautiful, vibrating world around us. I absolutely adore colour, so maybe I'm a colourist at heart, and I adore the natural world. I am lured by the seduction of abstraction yet I am enthusiastic about figuration. Ultimately, I am striving to make art that will resonate with the viewer on a basic human level. Something that will bring them joy," says Anna.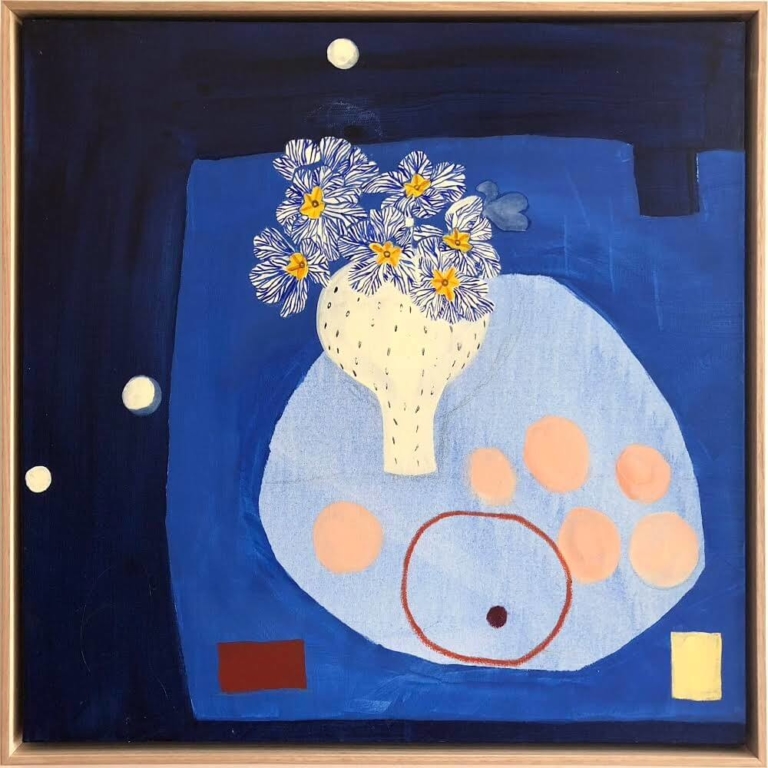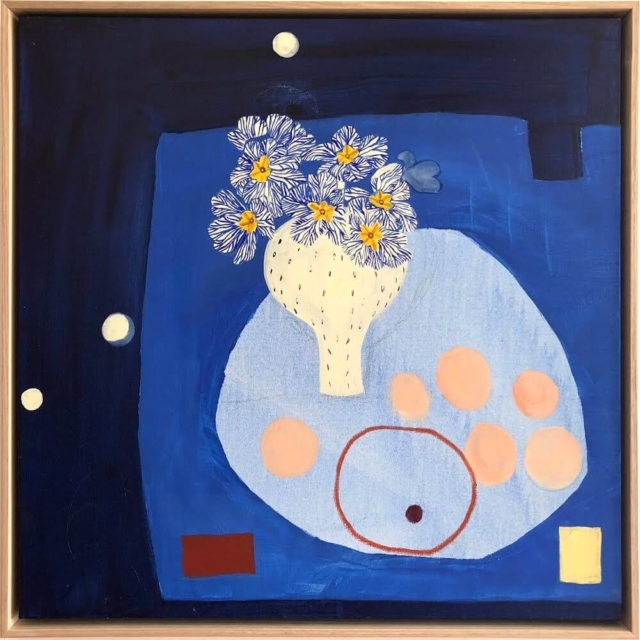 "I am inspired by many things, everything really. A good song, a smell, art and architecture, people, books. My greatest inspiration though, is the natural world in all its chaotic beauty. Being outside in the elements, the wind the sunlight, hearing the hum of cicadas, diving off a rock into the sea – that is enough to get my creative juices flowing!" says Anna.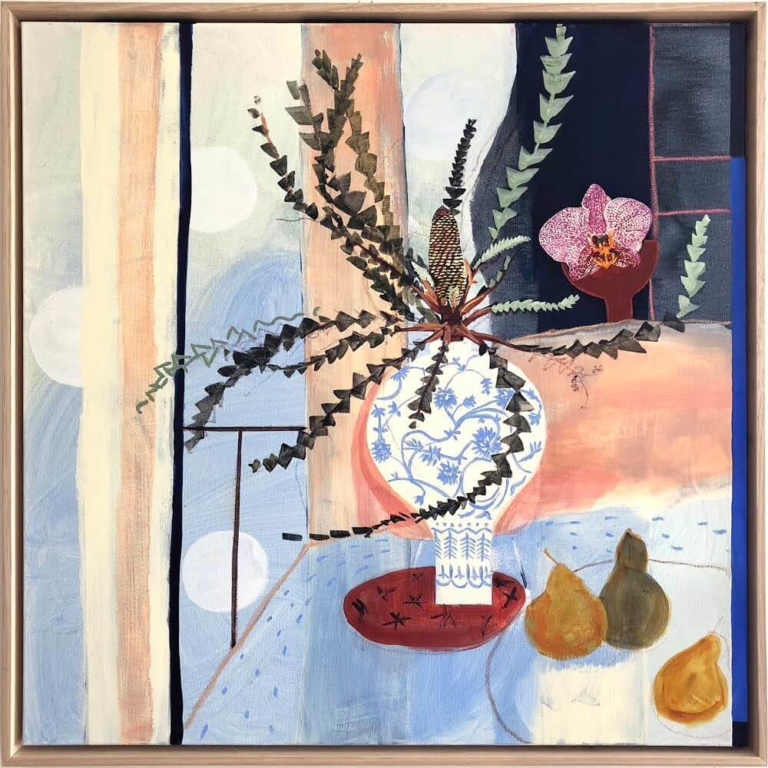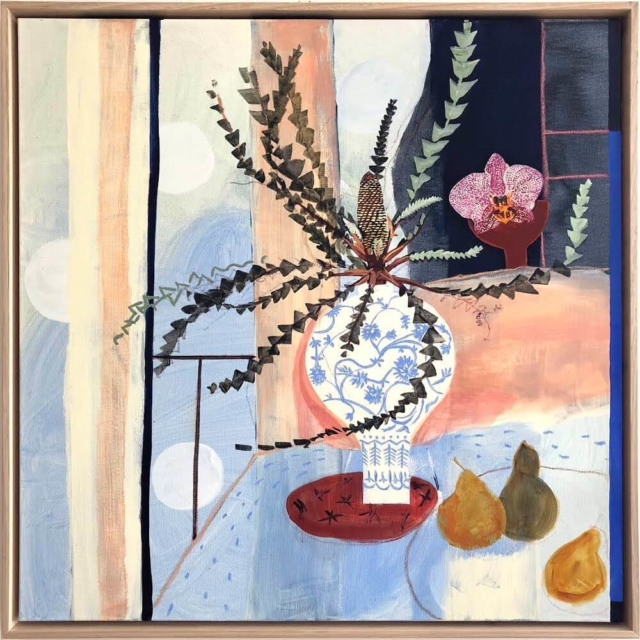 Titled 'Moonflower,' Anna's latest collection is comprised of 16 still life pieces with a particular focus on flowers. "It's a celebration of flowers and also those magic windows of time within the day – the late afternoon, sunset and the gloaming where the light and temperature change, the sun sets and the moon rides off into the sky. I've tried to capture a sense of that ephemeral glow in some of these artworks with the moon as my mirror and all the flowers my players on the stage," says Anna.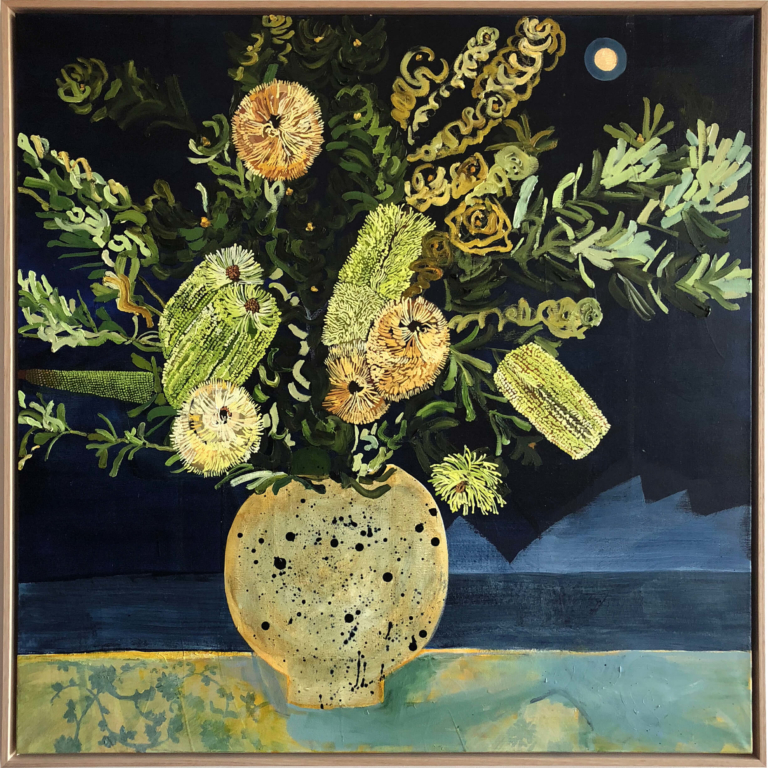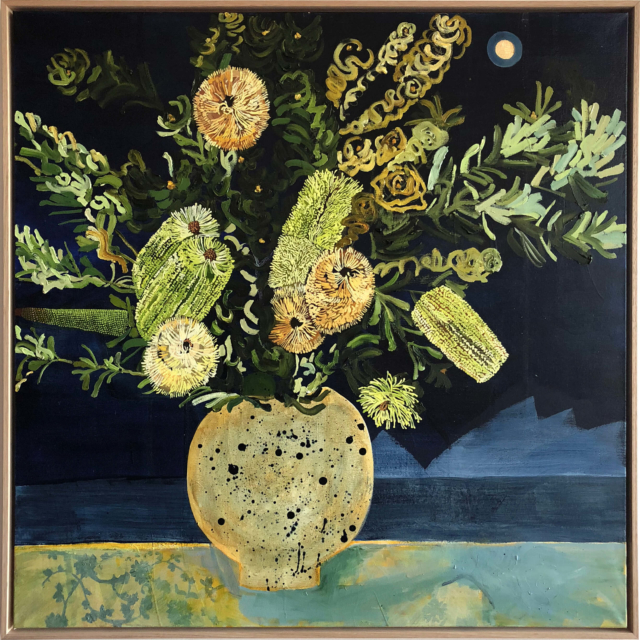 Anna Fitzpatrick's 'Moonflower' exhibition runs from this Saturday 25 August to Friday 7 September 2018 at Saint Cloche gallery (37 MacDonald St, Paddington NSW).