Shelley Ross! (or should we say @shelleyrossxoxo?) CONGRATULATIONS!
Here's my favourite of her vignettes…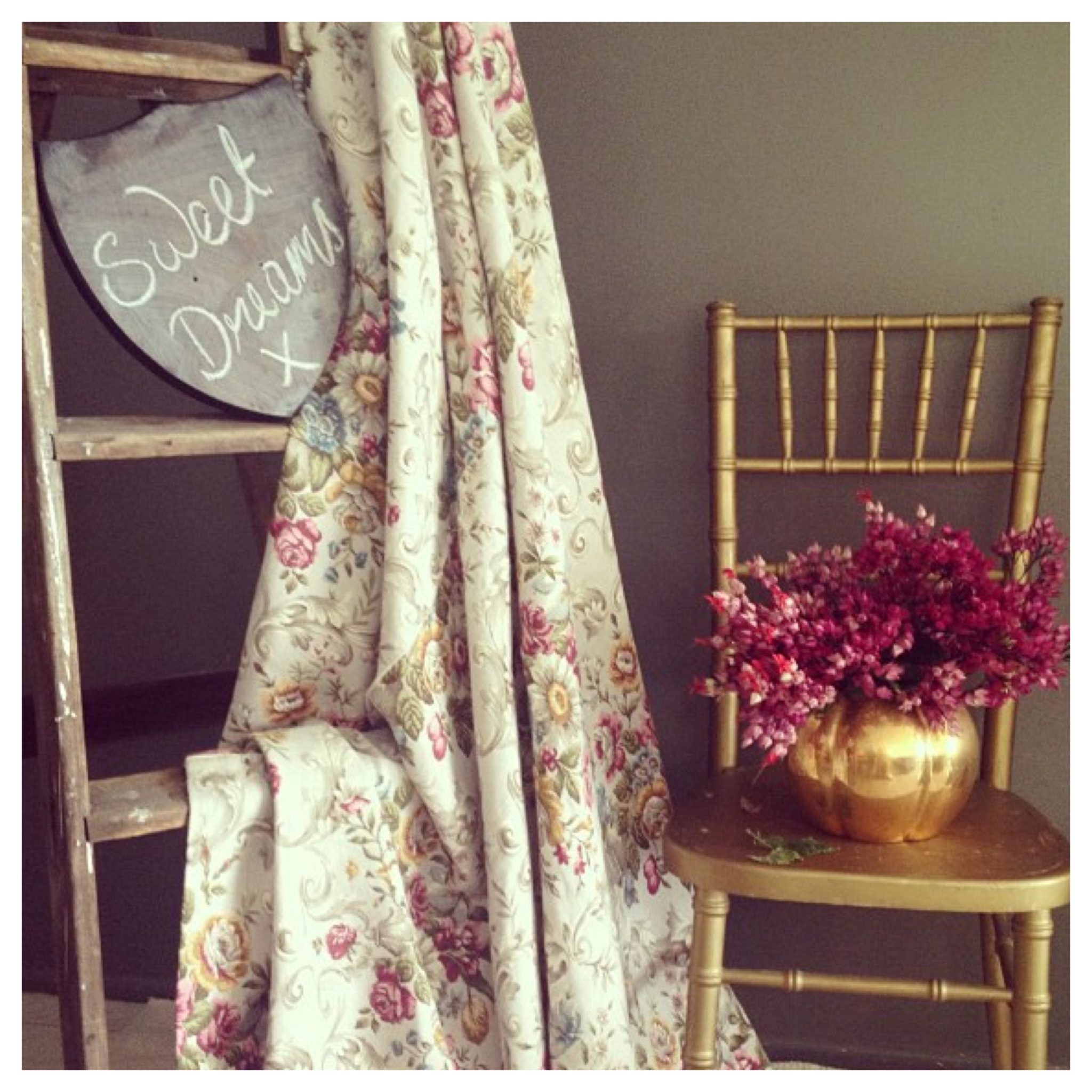 Our judge, stylist Kara Rosenlund, said: "It was such a great week on Instagram; everyone's commitment and thrill to be be part of such a challenge was really inspiring. It was such a privilege to see into everyone's homes and lives and read their special and sentimental stories about pieces from their homes and their loved ones.
"Thank you so much to everyone who participated. It brought such an overwhelming sense of community and friendship into the instagram world, I didn't want it to end."
There wasn't even meant to be a prize but we were so impressed we decided to award one! Kara has put together a box of lovely styling treasures for Shelley and I'll be sending her an Interiors Addict candle.
I must say I was overwhelmed by the success of 7 Vignettes. I've run, and taken part in, Instagram photo challenges before, but this one was extra special. There was so much sharing and community. Everyone really encouraged each other and everyone had a go. Some people didn't even know what a vignette was when we started. Some found out about it on the last day and still managed all 7 vignettes in 24 hours! Amazing! Between us we shared more than 2,000 images! So much enthusiasm, talent and just a lot of great feeling! I had warm fuzzies all week, especially when I kept getting gorgeous little messages like these!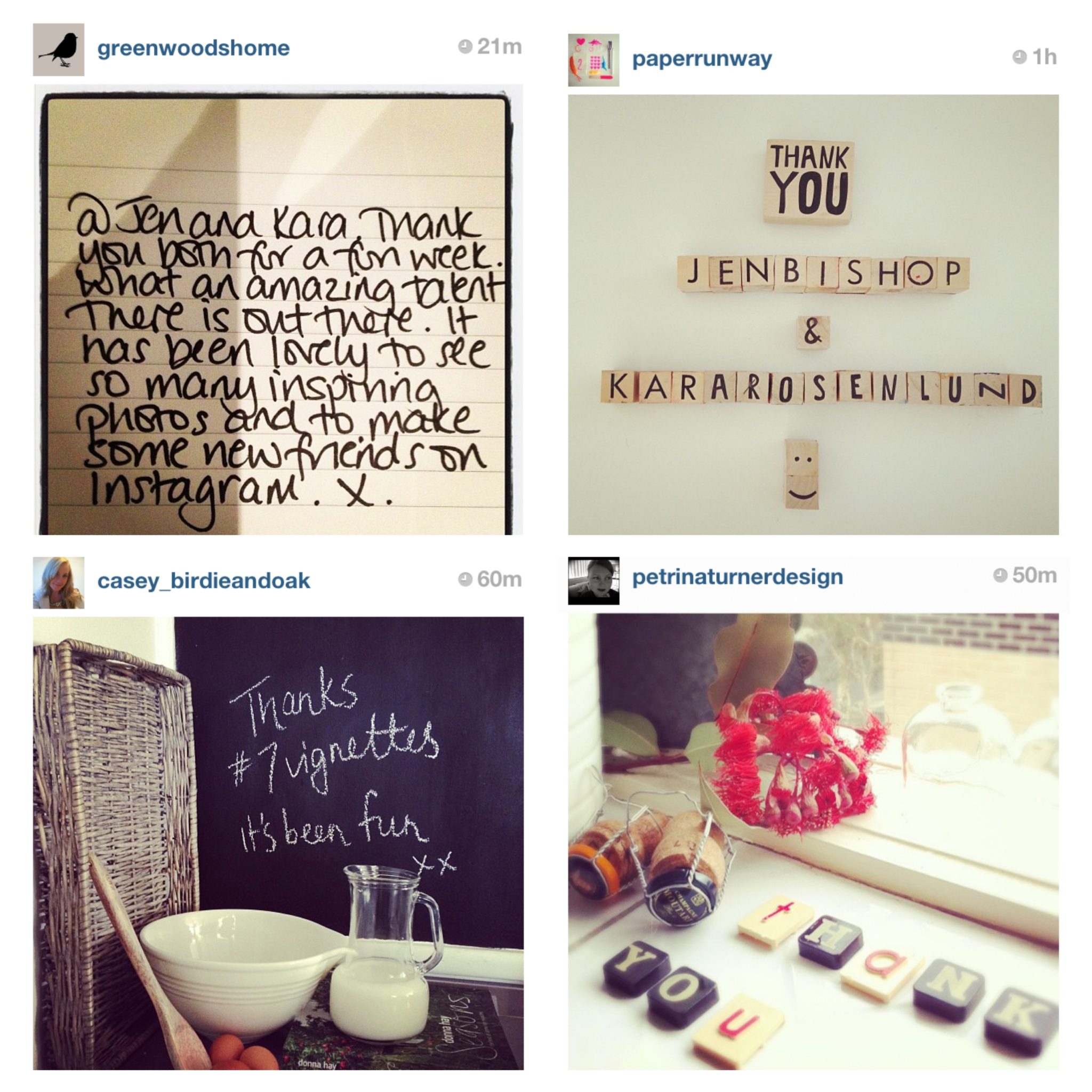 I was so sad it had to end (although I was worrying about the RSI in my right hand from constant scrolling and liking!) I've decided to make this a monthly challenge with a new set of words and a new guest judge each time. The next will start on 2 February with the lovely Steve Cordony from Belle magazine. Look out for the new list of words on Instagram. Just keep looking under the #7vignettes hashtag or like Interiors Addict on Facebook so you'll be sure not to miss it.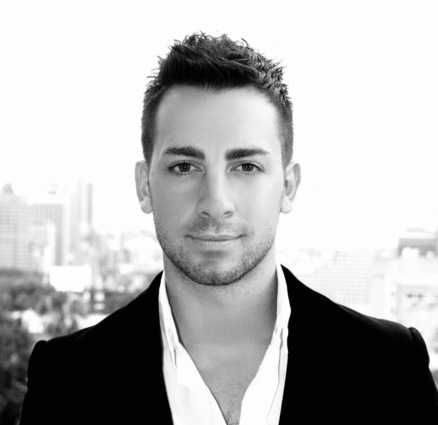 I'll leave with you with some more of Shelley's vignettes and hope to see you on Instagram next month…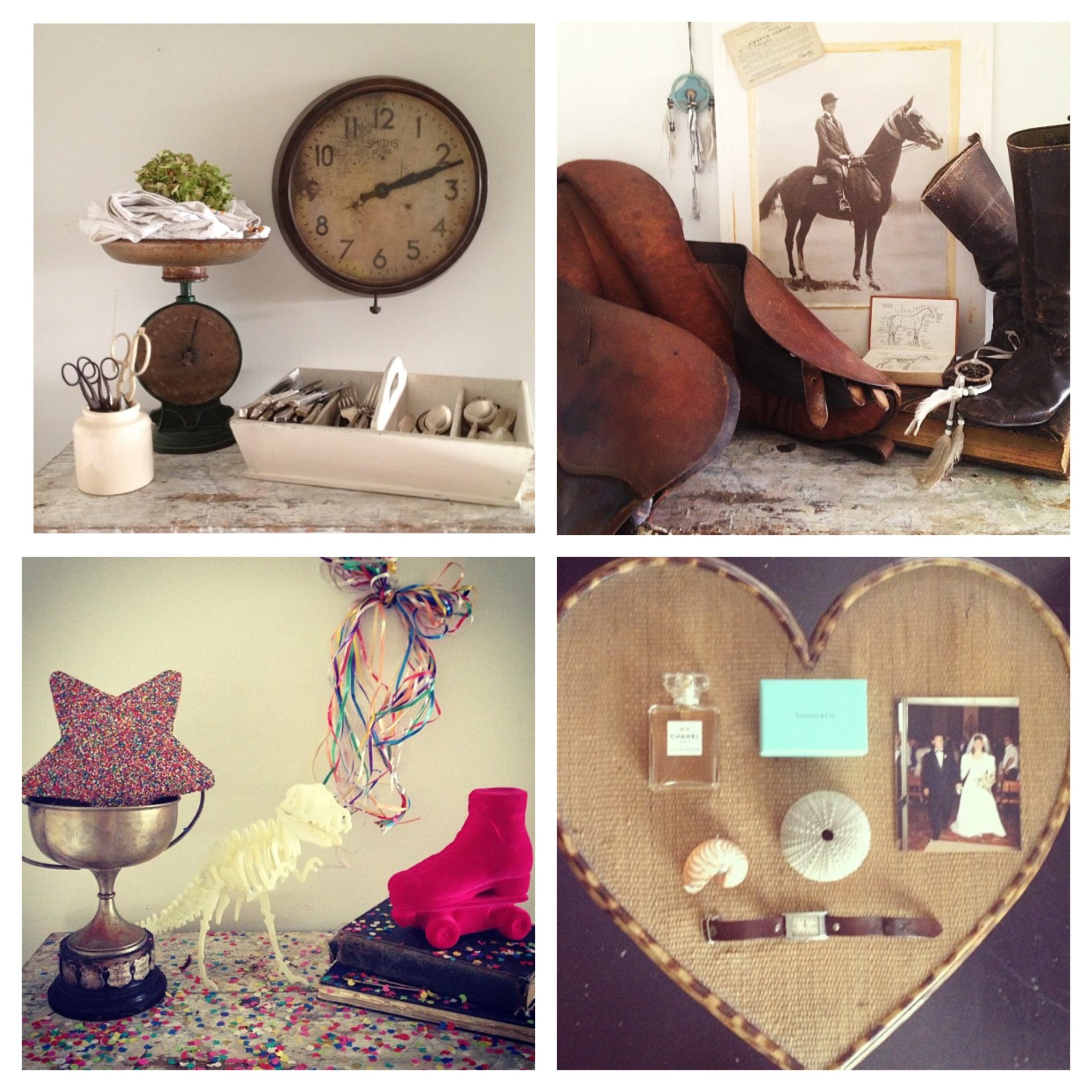 HUGE thanks again to all of you who took part and a special shout out to Kara for being an awesome judge and getting so involved.