Titled 'Wabi Sabi House' (after the Japanese aesthetic that celebrates the beauty of nature's imperfections), this Melbourne home combines Japanese and mid-century modern architecture for a sanctuary-like feel. Located close to Melbourne's Hawthorn, the stunning abode is adjacent to a leafy park, overlooks the Yarra River and is brimming with rich layers of materiality.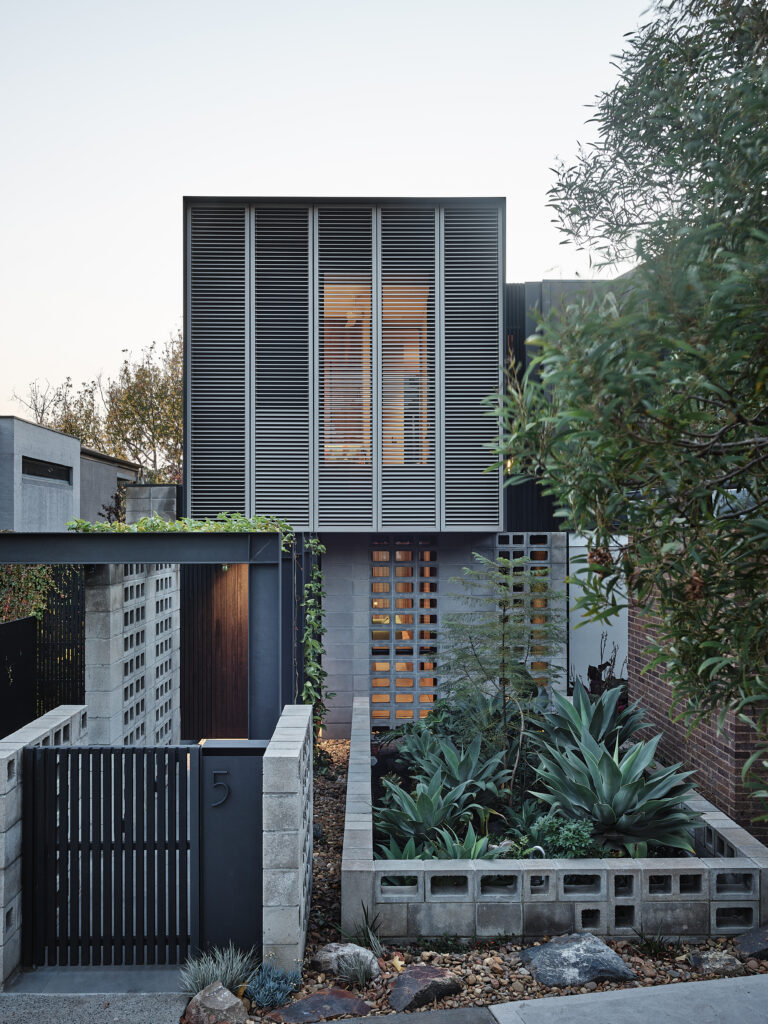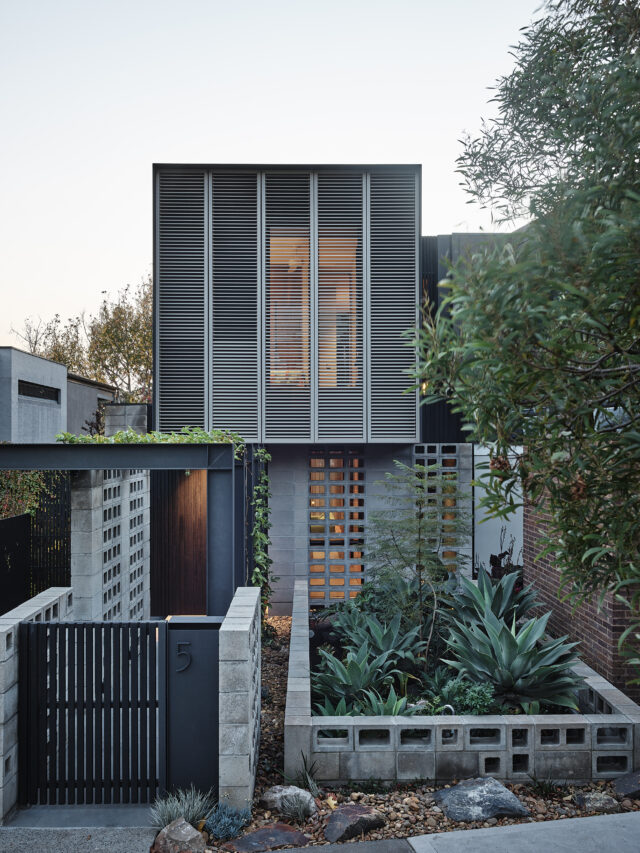 Planned over a five-year period, architect Stuart Holmes and his wife have created a tranquil home that melds seamlessly with its natural surrounds. "There is a limited palette of materials which has been used according to a reasonably strict set of design rules. The cohesiveness this has created can be immediately experienced without having to be understood," says Stuart.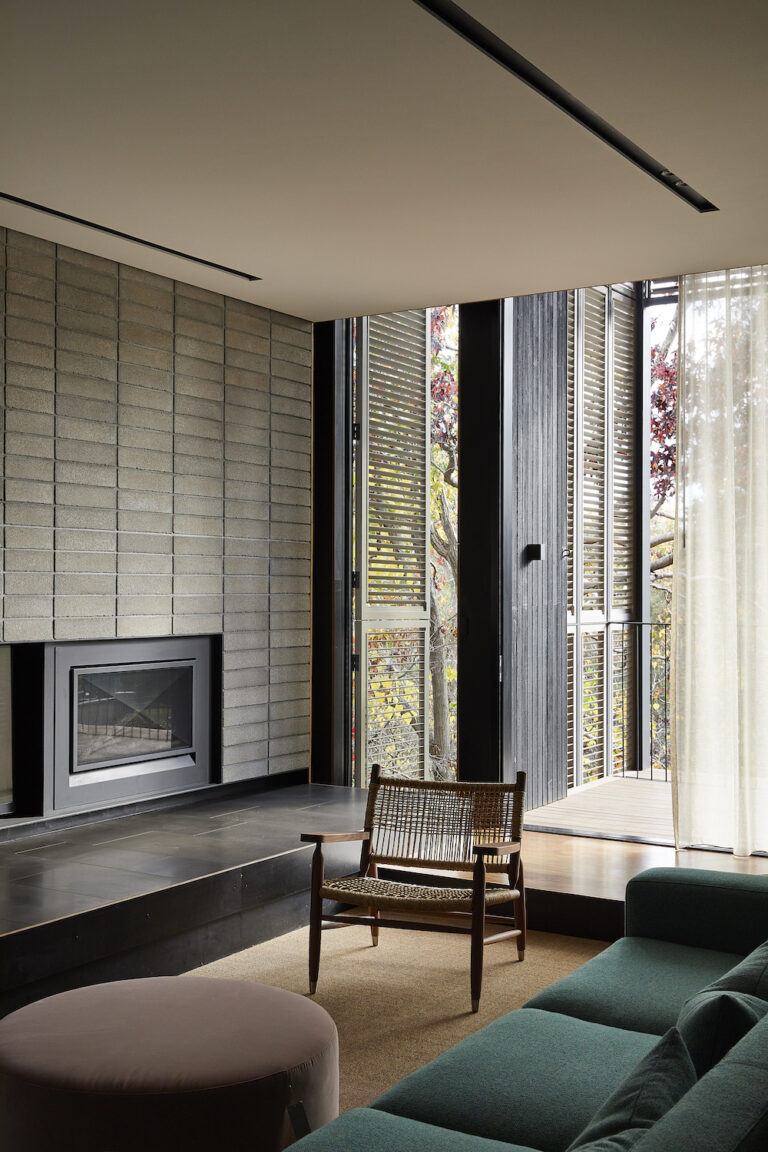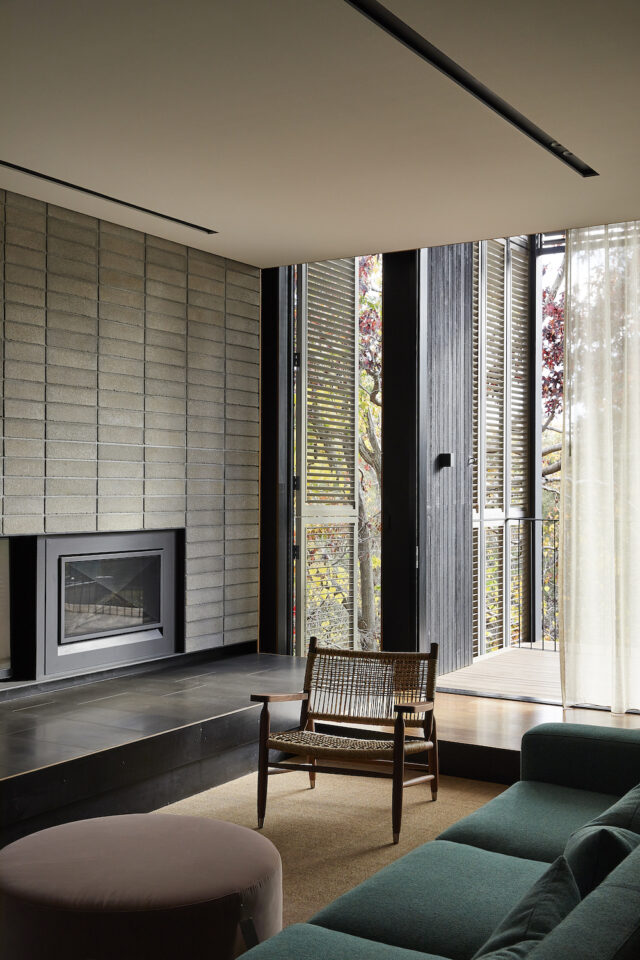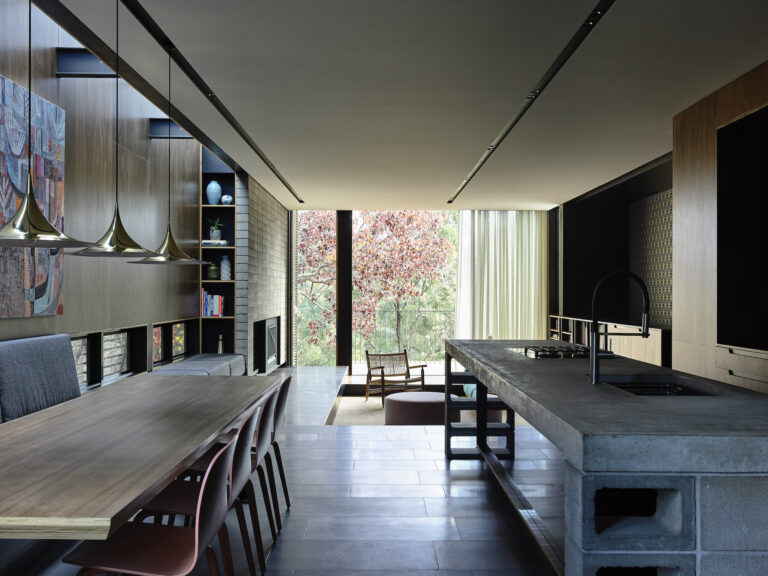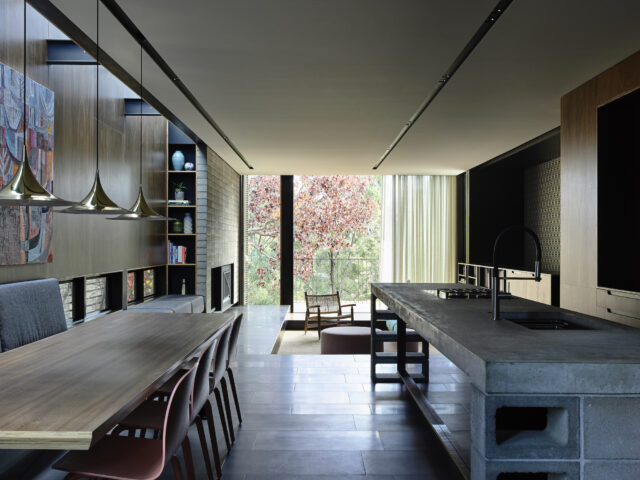 Stuart worked with Finnes Building Group to complete the project which is set across three levels and replaces the remaining half of a 1930s duplex. The expansive home is comprised of four bedrooms, three bathrooms, two living areas, a study, laundry and, in homage to Holmes' love of Finland and its traditions, the residence also includes a plunge pool and sauna.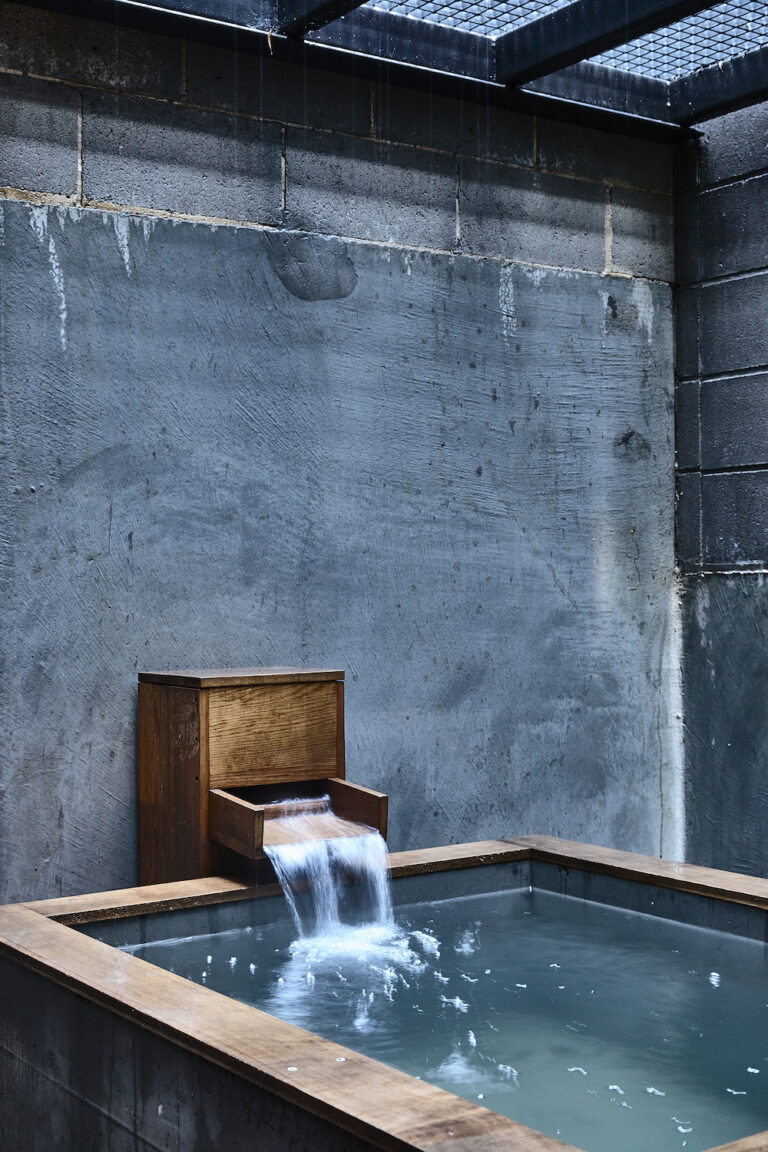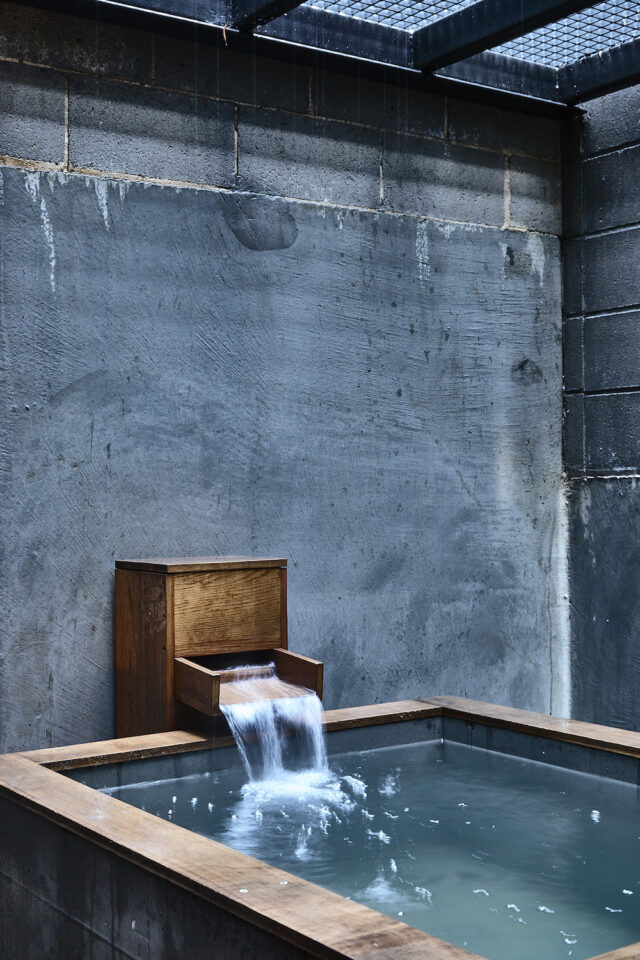 The exterior features a textural material palette that includes natural grey concrete breeze blocks and 'shou sugi ban' charred timber cladding. Both materials complement the home's custom-made internal cement features and Big River Group spotted gum timber flooring and wall panels.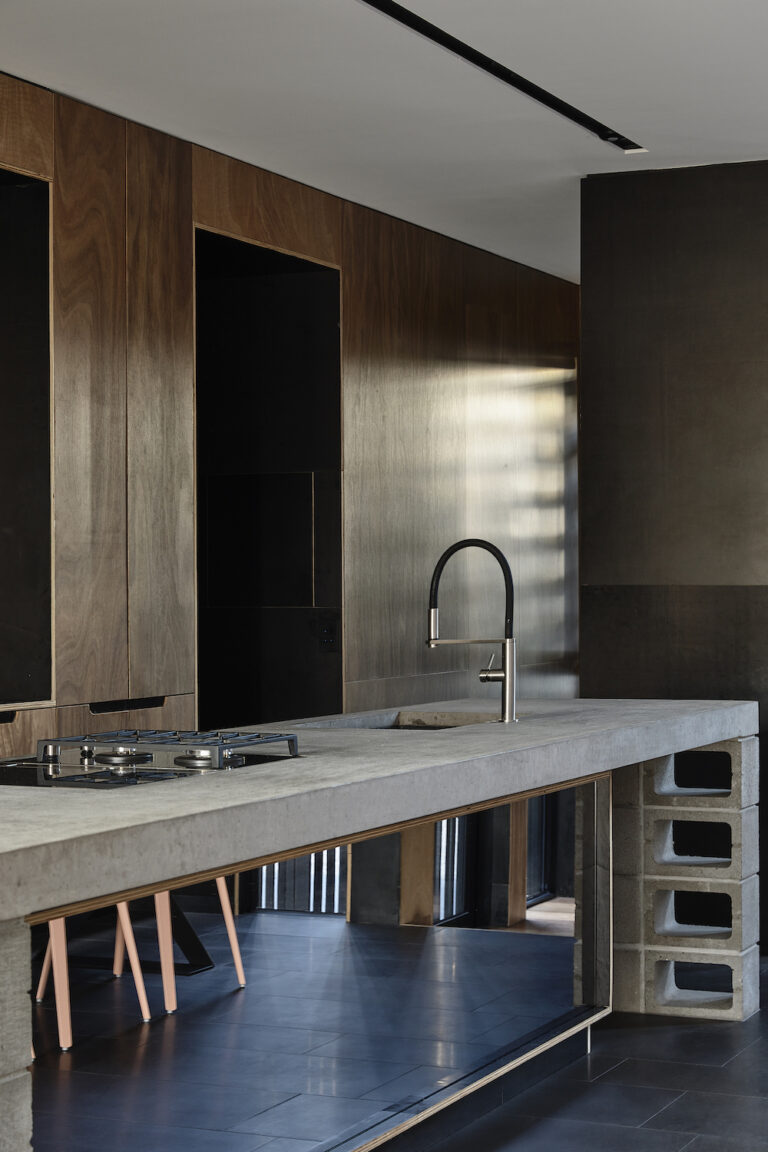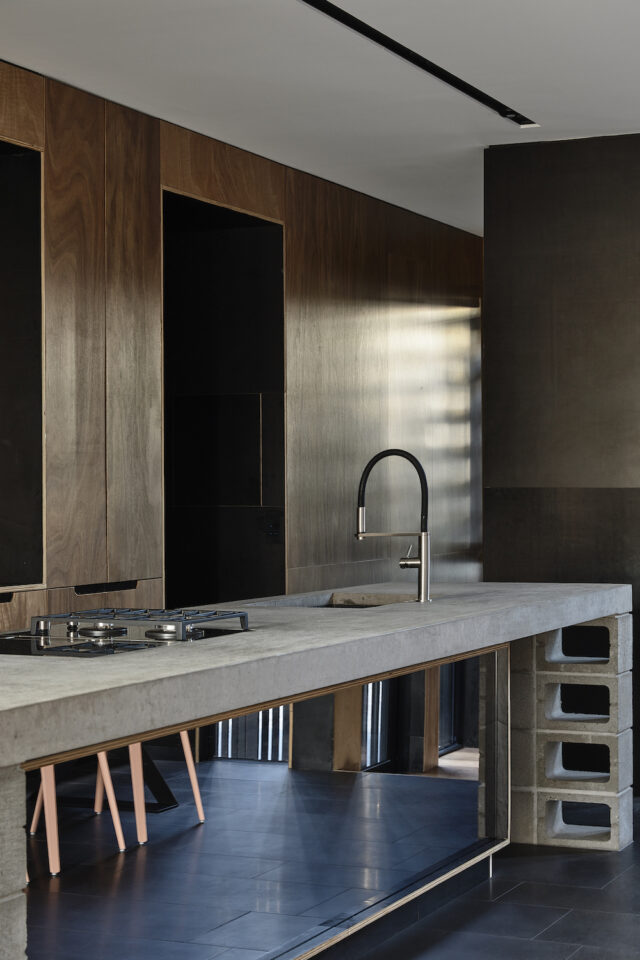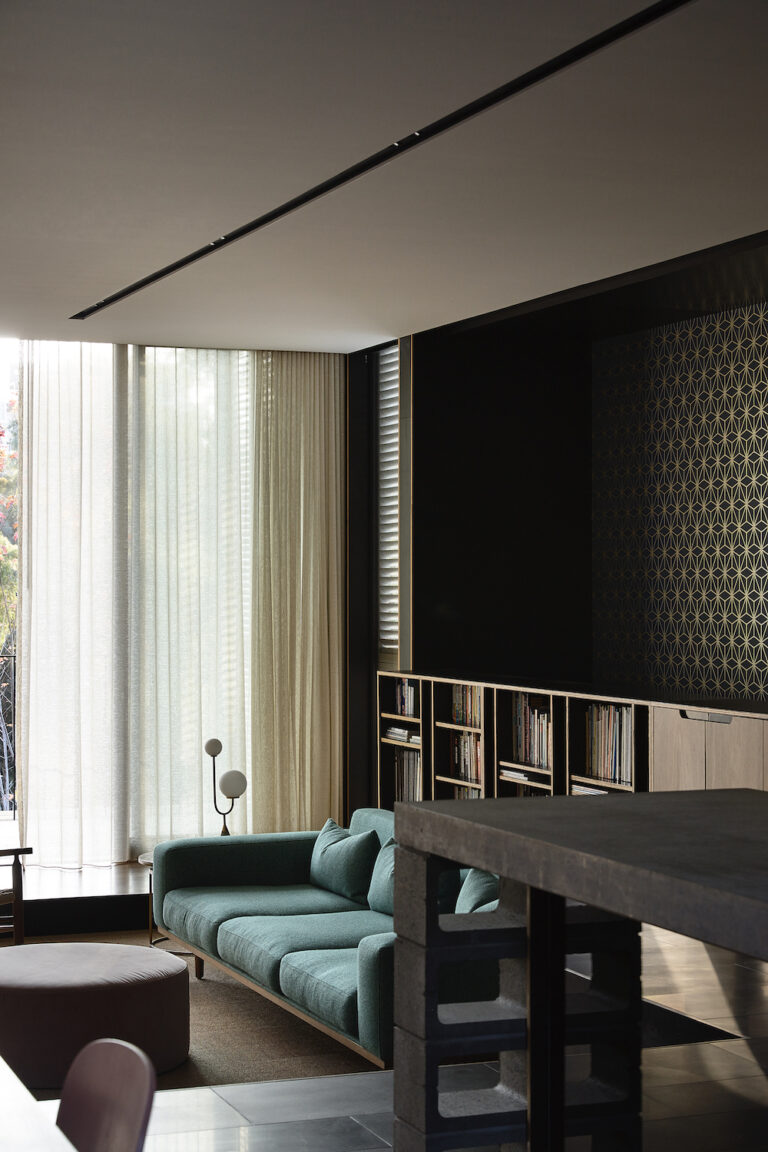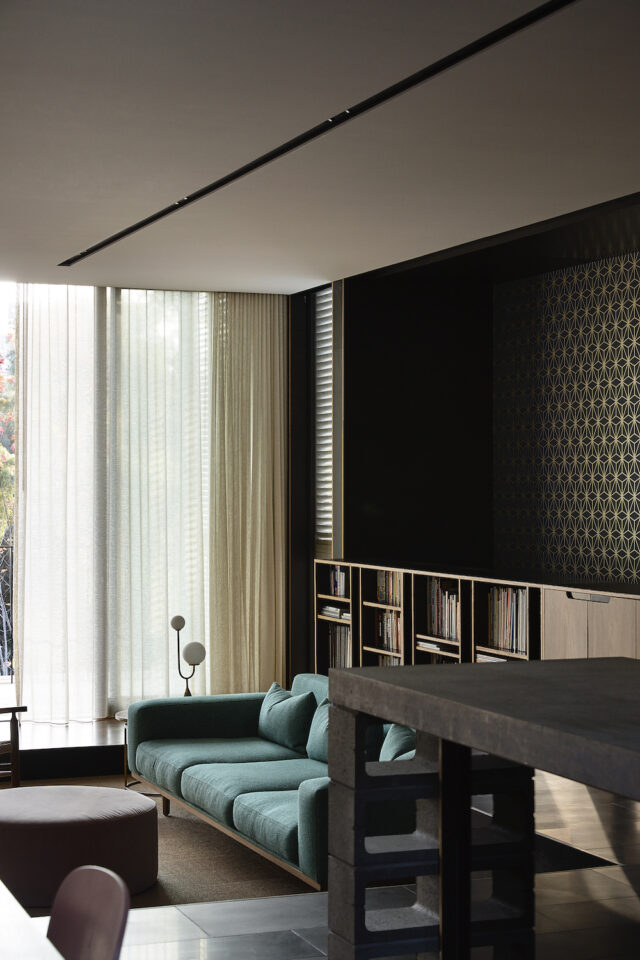 "The visually cool and patinaed exterior contrasts with the warmth of the spotted gum inside. This is a deliberate wabi-sabi reference to the shedding bark of nearby river red gum trees, which is rough and weathered outside and rich and warm inside," says Stuart.
The internal timber walls and joinery add warmth to the home while being a standout feature of the residence – not only do they complement the grey exterior elements and cement interior features, but the natural colours of the timber connect visually with the changing colours of the surrounding landscape outside.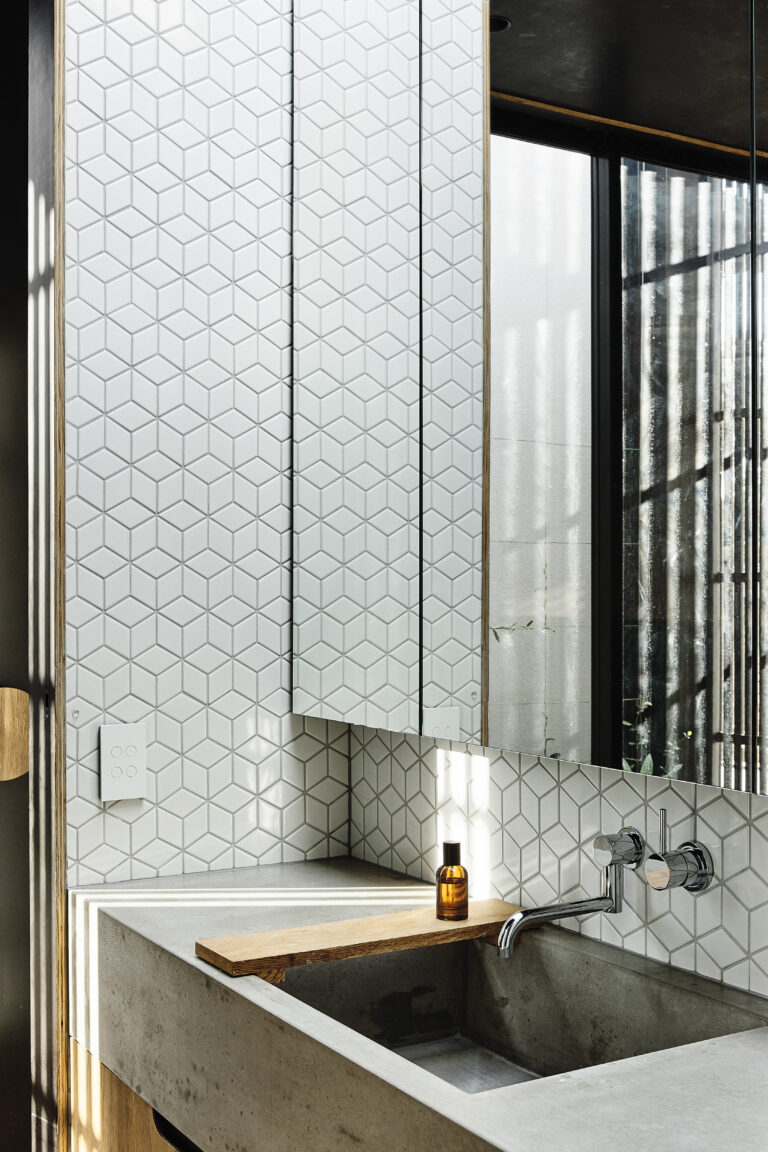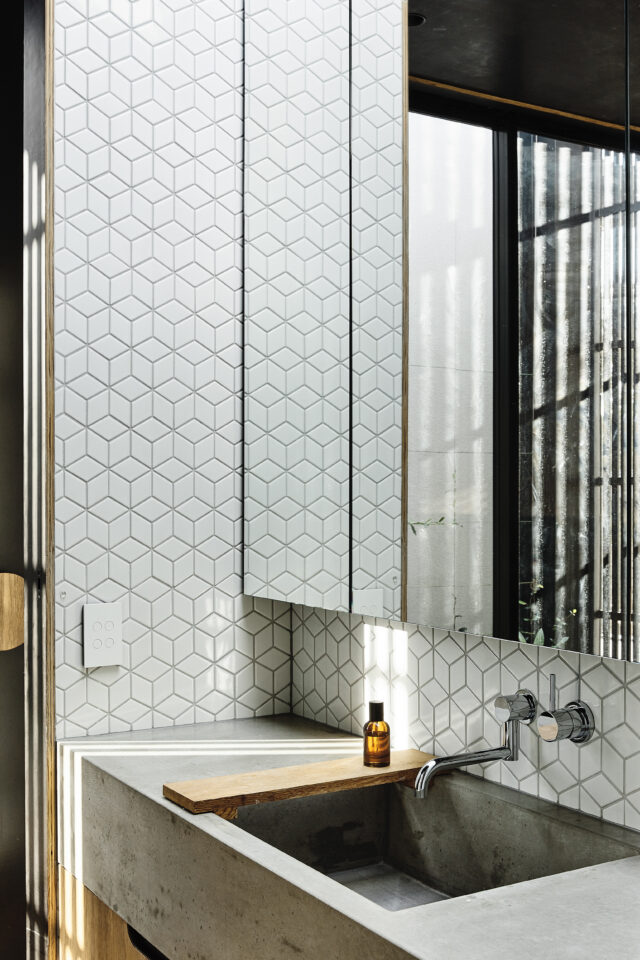 Photography: Derek Swalwell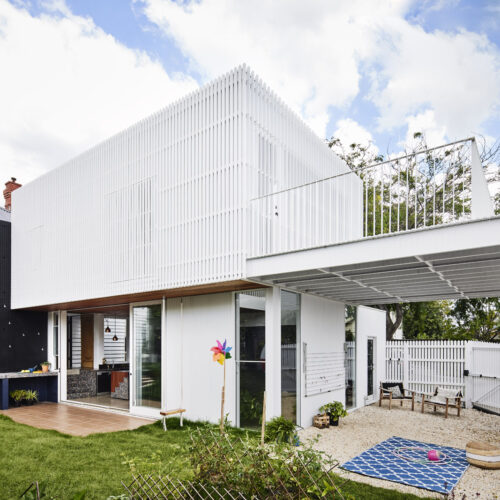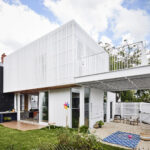 A daring picket-fence inspired extension in Melbourne
When it comes to renovating heritage homes the 'black box' addition has become an almost ubiquitous feature of the urban…