When it comes to renovating heritage homes the 'black box' addition has become an almost ubiquitous feature of the urban landscape which is why this white beauty caught our eye this week. The work of Austin Maynard Architects, the home is in Melbourne's Northcote and has been dubbed 'Picket House' in homage to the fence that surrounds it and the design that clads it.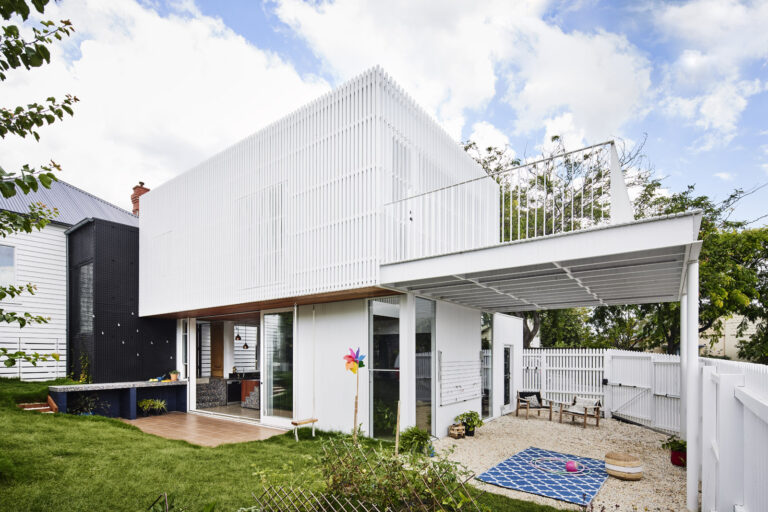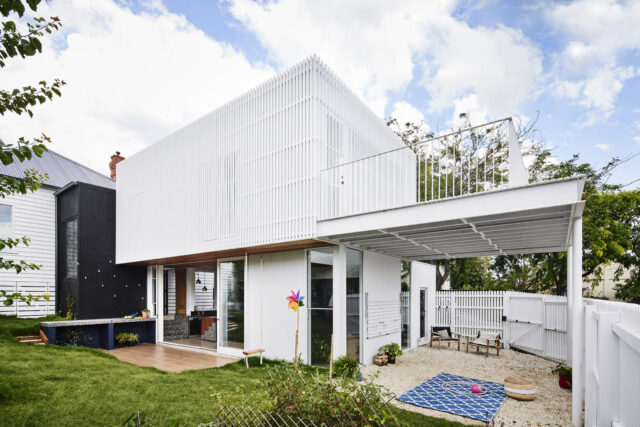 Located on the top of a hill, Picket House was originally a run-down Edwardian timber home with a wonky 1970's era lean-to at the back. The old part of the house has been re-roofed and internally upgraded and now houses three bedrooms, a study and a bathroom.
The new addition has living, dining and kitchen spaces in an open-play layout as well as a pantry, powder room and laundry. "The living area is double height to maximise light and volume. The house has been converted into a delightful family home filled with warmth, volume and light," says Andrew Maynard of Austin Maynard Architects.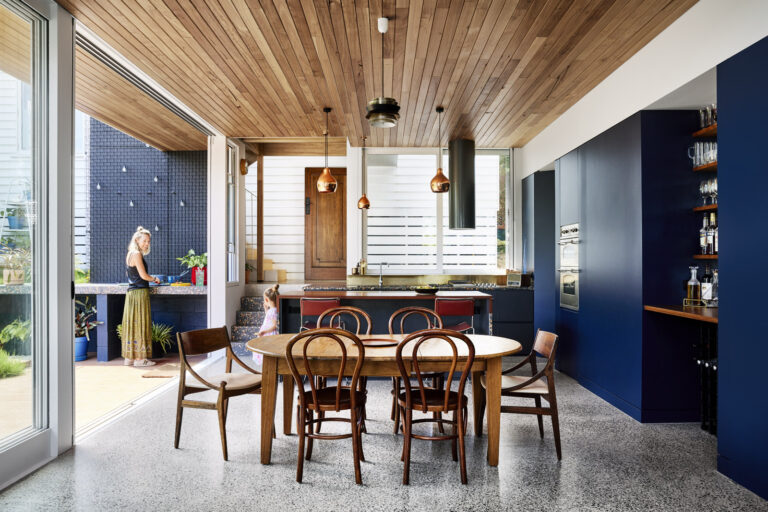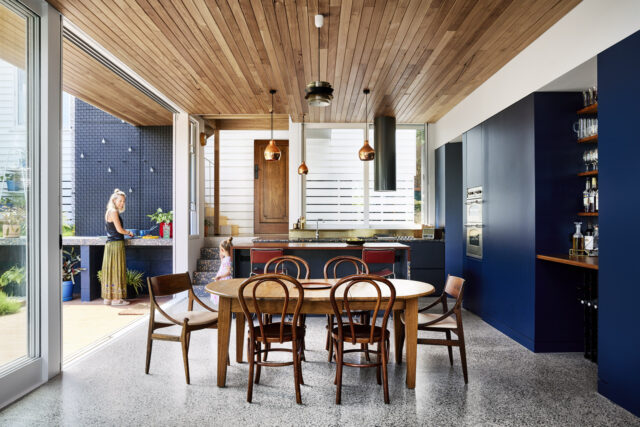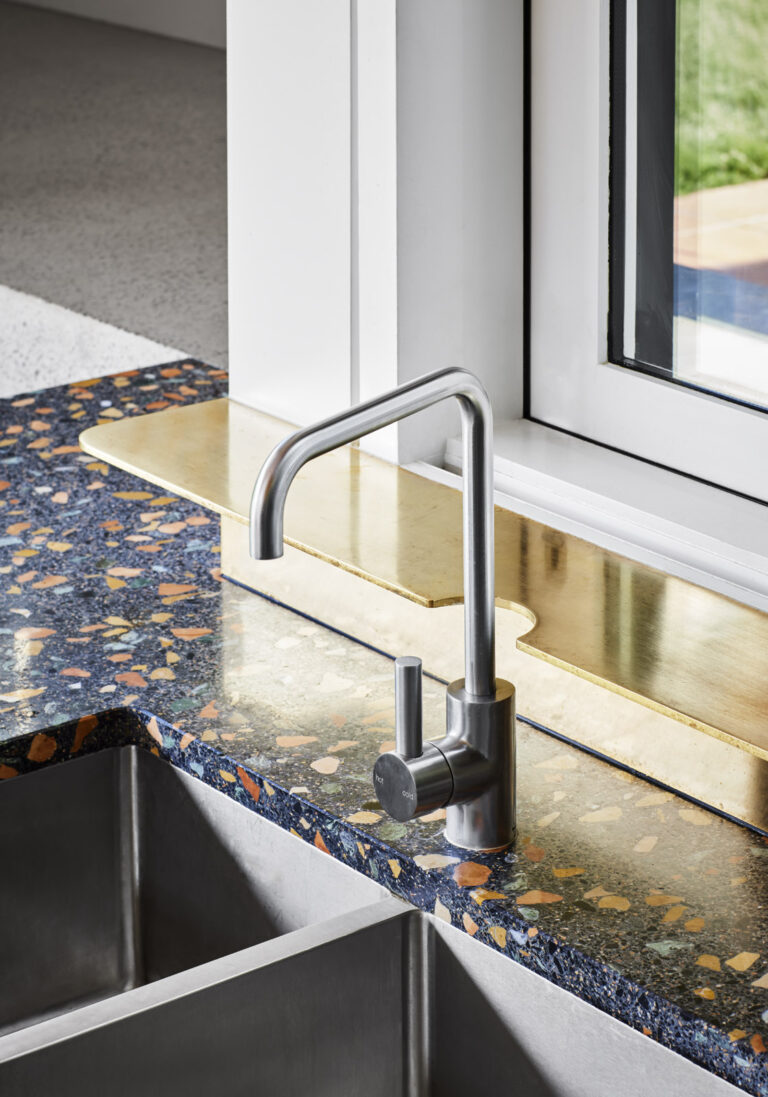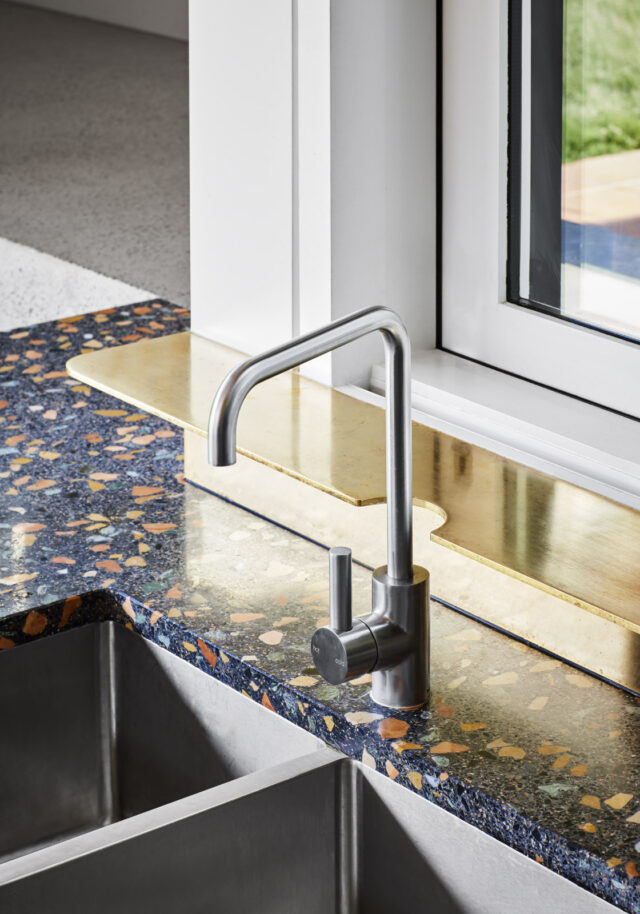 Home to professional chefs Zoe and Merez, and their two young children, the new abode is fabulously family friendly. The first floor has a multi-functional open space (currently used as a playroom) with a walkway out to an external deck. "Initially the owners had one specific renovation goal – they wanted a deck at the back of their house," says Andrew who explains that the unsalvageable 70's lean-to was cleared to make space for the extension.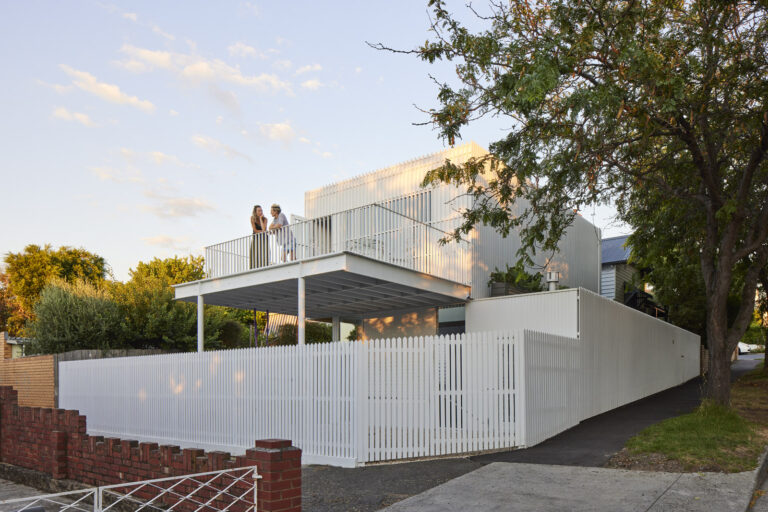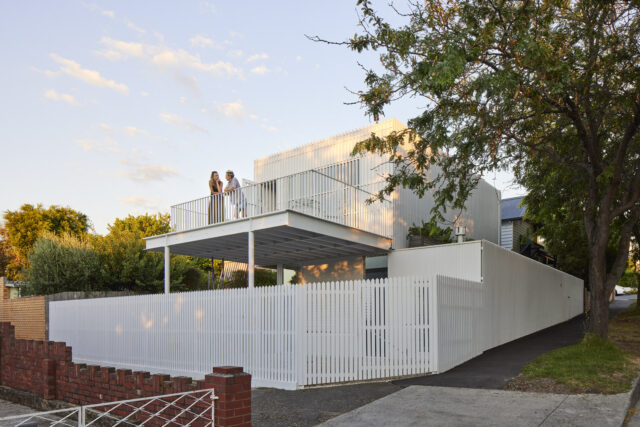 "In the 1980s white picket fences enjoyed a revival as new urbanist developers sought to entice potential residents with a sense of safety and security. You can see through a picket fence, you can have a conversation through it, unlike a brick wall, a picket fence allows for friendly, neighbourly interaction," says Andrew. And as the design progressed, the picket fence motif became the external cladding too.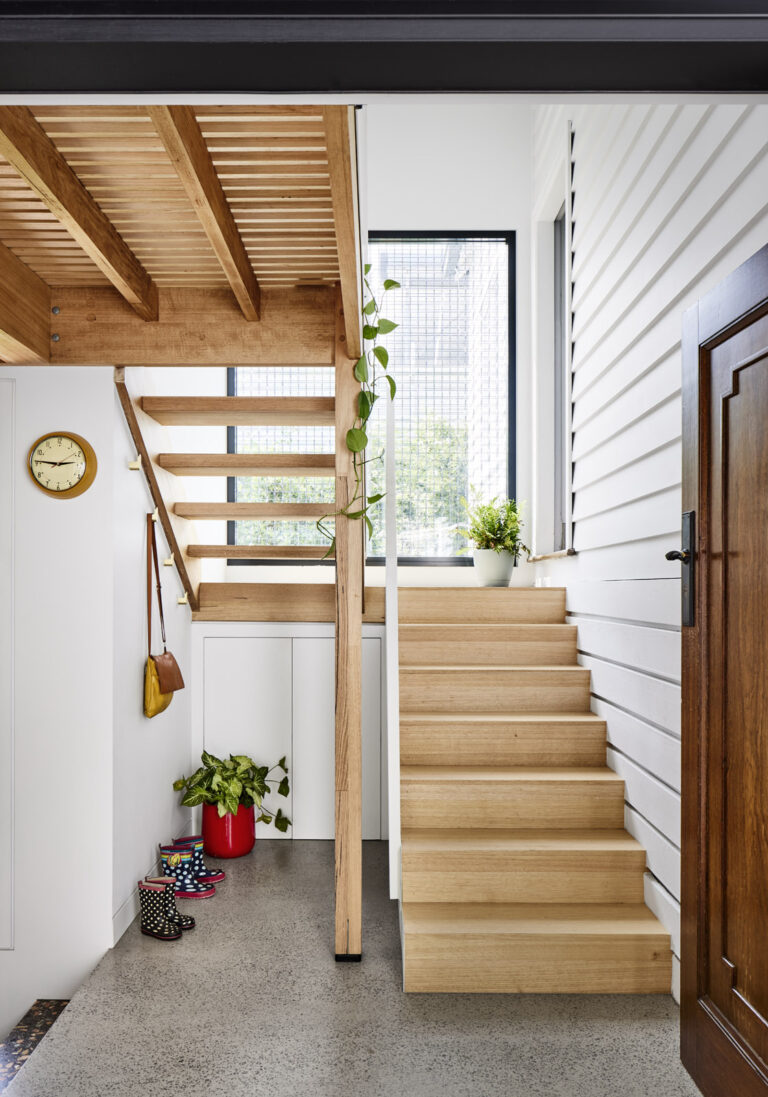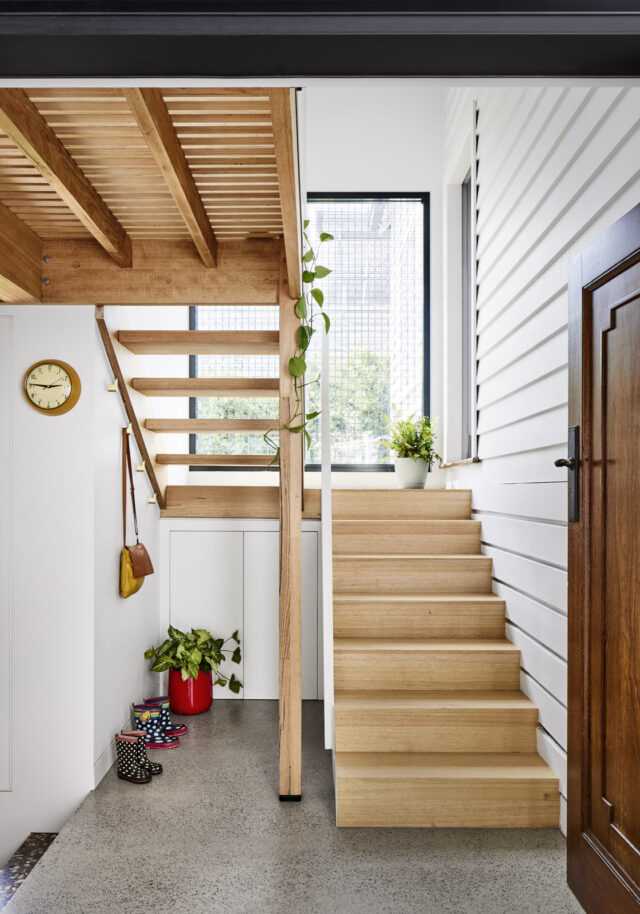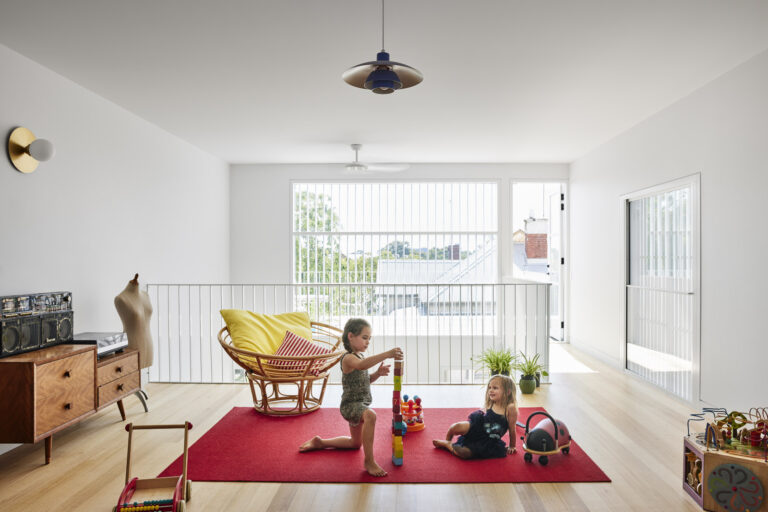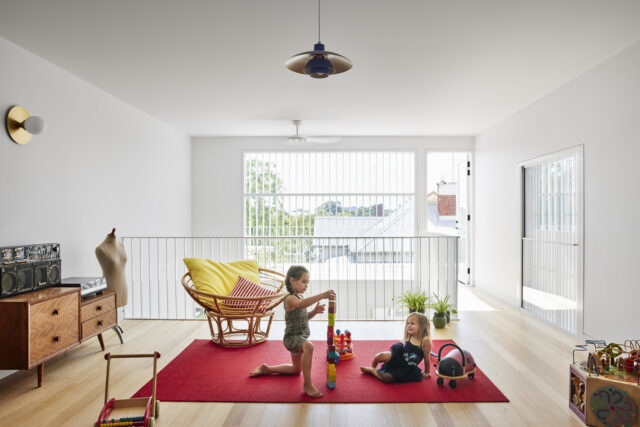 And in contrast to the extension's all-white exterior, the interior of the new abode is fabulously colourful and combines a variety of pieces that the owners had collected over the years – furniture, art and old Danish light fittings add to the stylish milieu.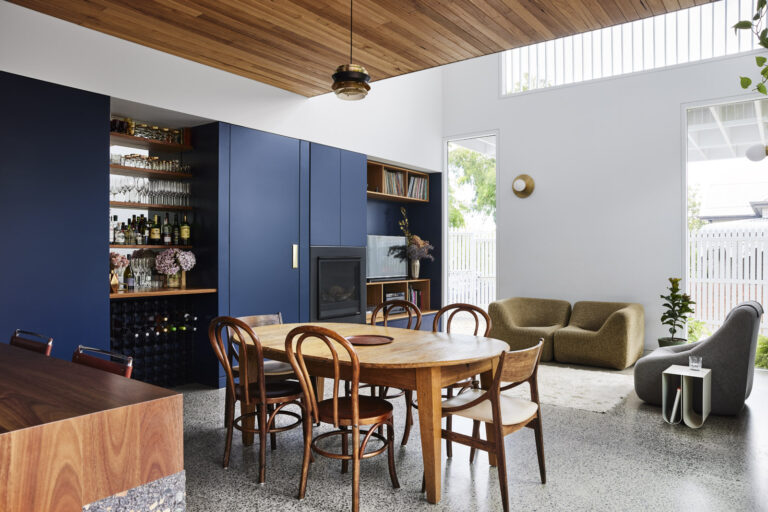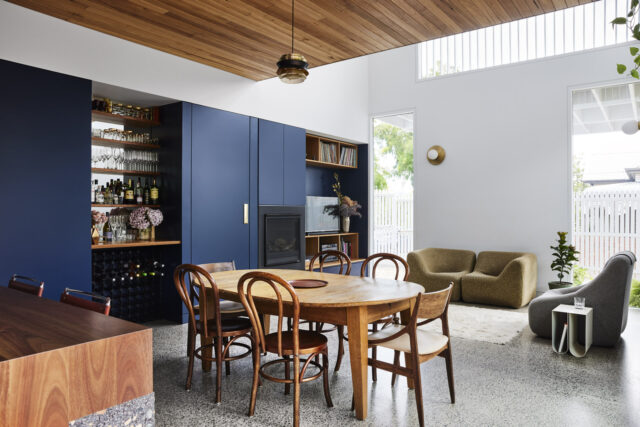 "The owners of Picket House have great taste and were wonderfully bold in their choices of colours and finishes. Within the new addition a rich palette of materials and textures including brass detailing, mirror, terrazzo, a timber ceiling, polished concrete, deep navy cabinetry and wall finish create warmth, personality and character to the ground floor living space."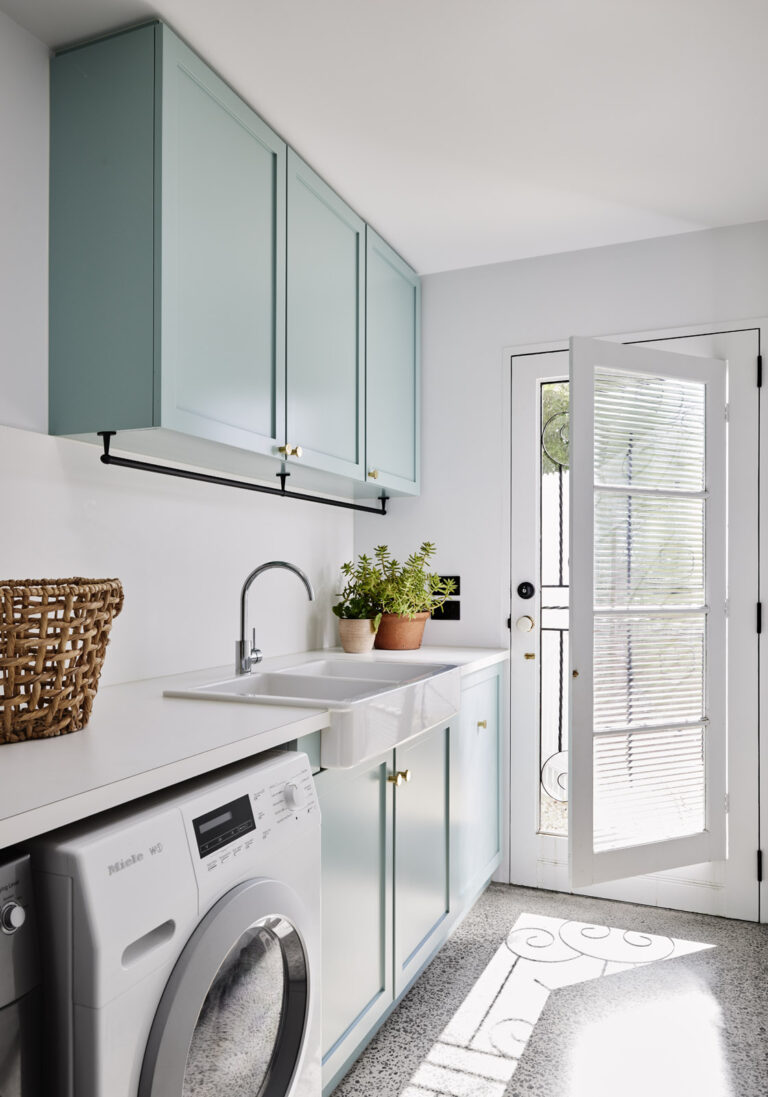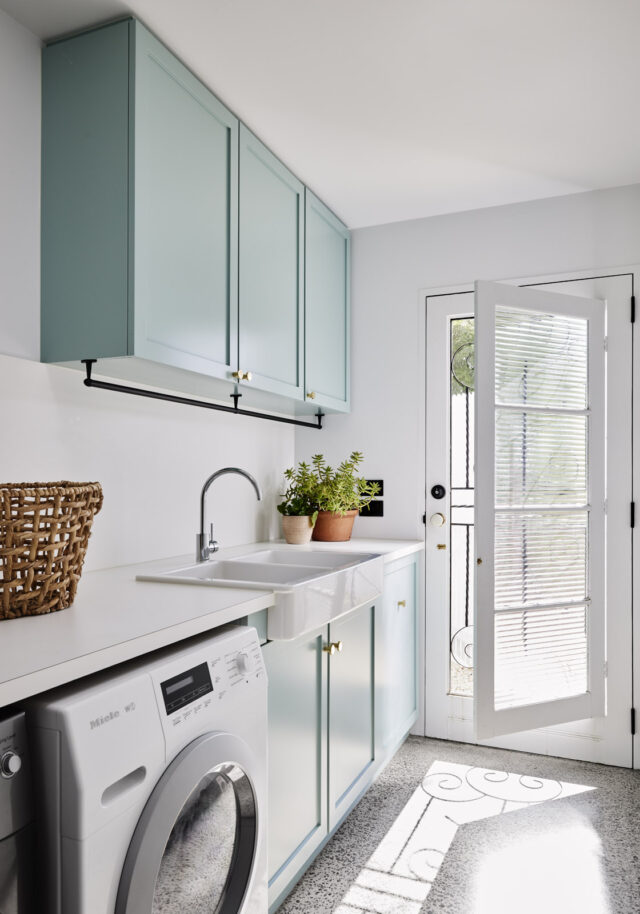 Photography: Tess Kelly
For more on Austin Maynard Architects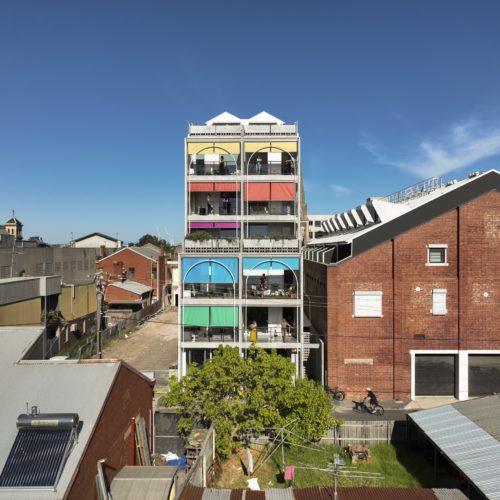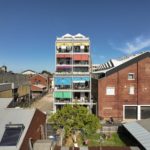 Housing of the future? Sustainable stacked 'terraces'
We've profiled many Austin Maynard Architects projects before, and they are always strikingly unique. And today's project tour is no…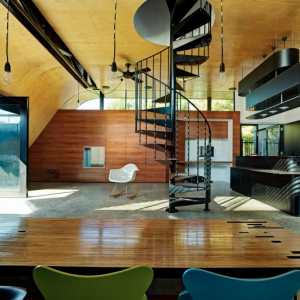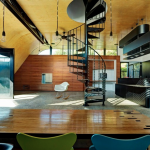 Andrew Maynard's anything but your typical architect
Andrew Maynard is anything but your typical architect; he makes furniture, designs an array of merchandise for his shop including…