We've profiled many Austin Maynard Architects projects before, and they are always strikingly unique. And today's project tour is no exception. Located in Melbourne's Brunswick, Terrace House is a multi-residential building that is comprised of 20 beautifully designed, sustainable residences that were designed with the environment and affordable housing in mind. Comprised of two and three bedroom residences, with 55 bike parks and three commercial spaces at ground level, the project represents a startling vision for the future.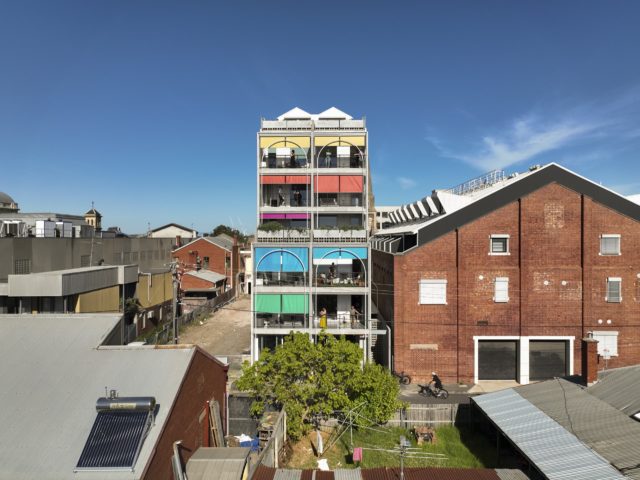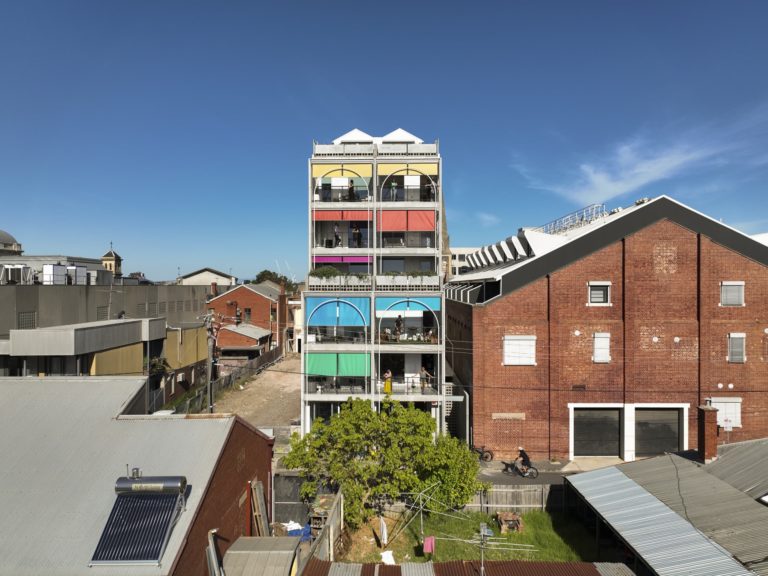 "Terrace House is the reimagining of a former inner-city suburban life, where rows of workers cottages generated and nurtured close community. Street parties, shared childminding, communal gardens, neighbourly lending and borrowing, conversations over the washing line and unlocked front doors – these ideals are the basis of Terrace House. These are not apartments, these are homes – terrace houses stacked six storeys high," says Andrew Maynard.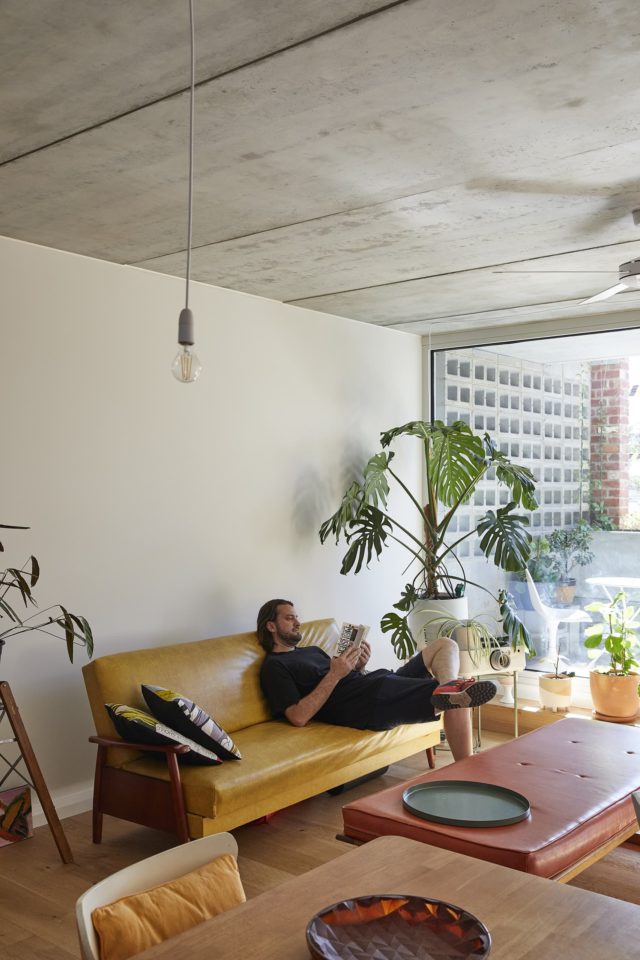 The project is also the first time that Austin Maynard Architects has acted as both architect and developer. The practice had previously been approached by large developers looking to leverage the firm's brand but the team had other things in mind.
"The developers were disinterested in solving fundamental climate and housing problems. Instead of profits, we focussed on deliberative design, working directly with the residents to form a community and help them author their collective future. With the design of the building we set out to tackle the big issues, climate change and the lack of affordable housing; to be a really good example of urbanism and to be financially sustainable," says Andrew.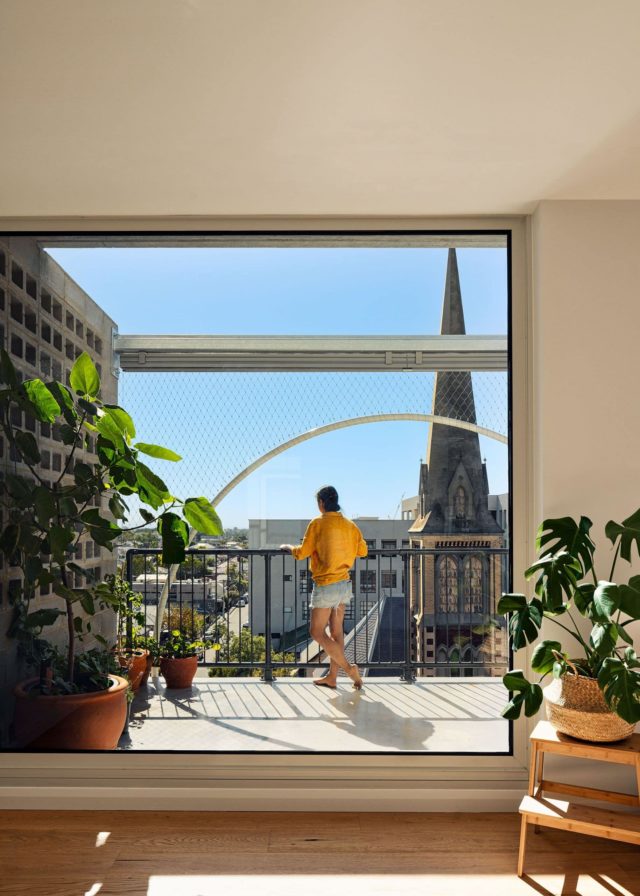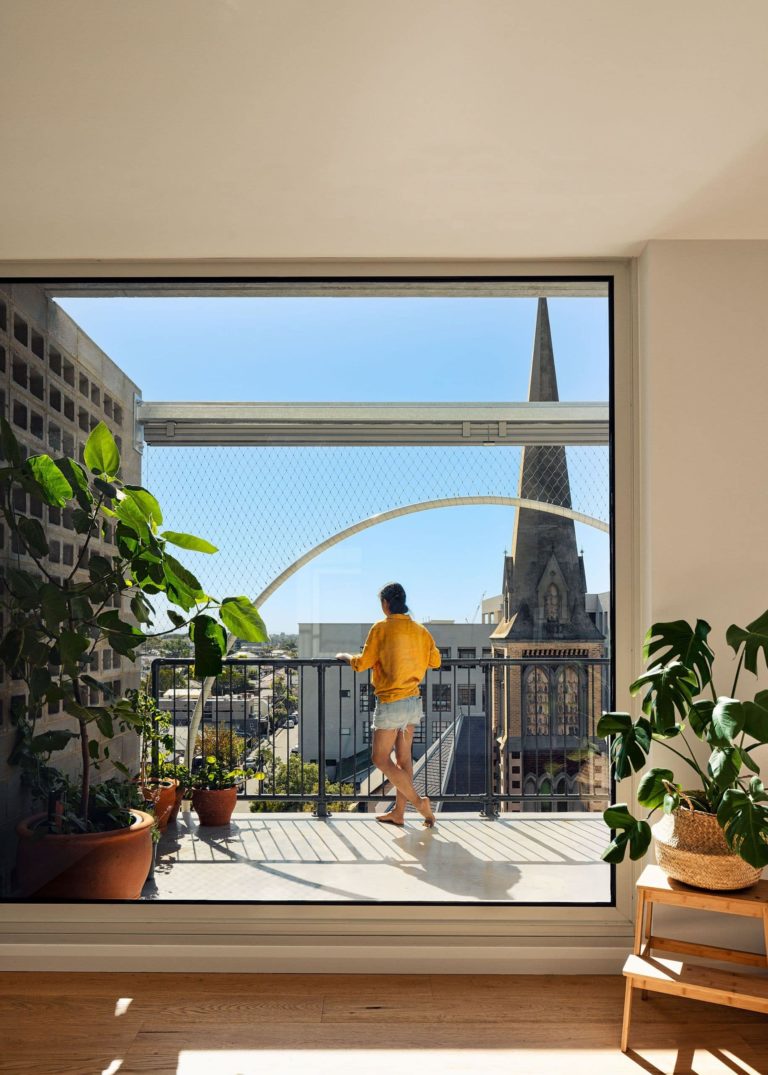 The project was bankrolled, not through major banks, but through ethical investors – many of whom were past clients. "Our clients chipped in, at significant risk, as did many of us at Austin Maynard Architects. After a search, we found an engaged land owner who wanted to do something positive within the neighbourhood they called home."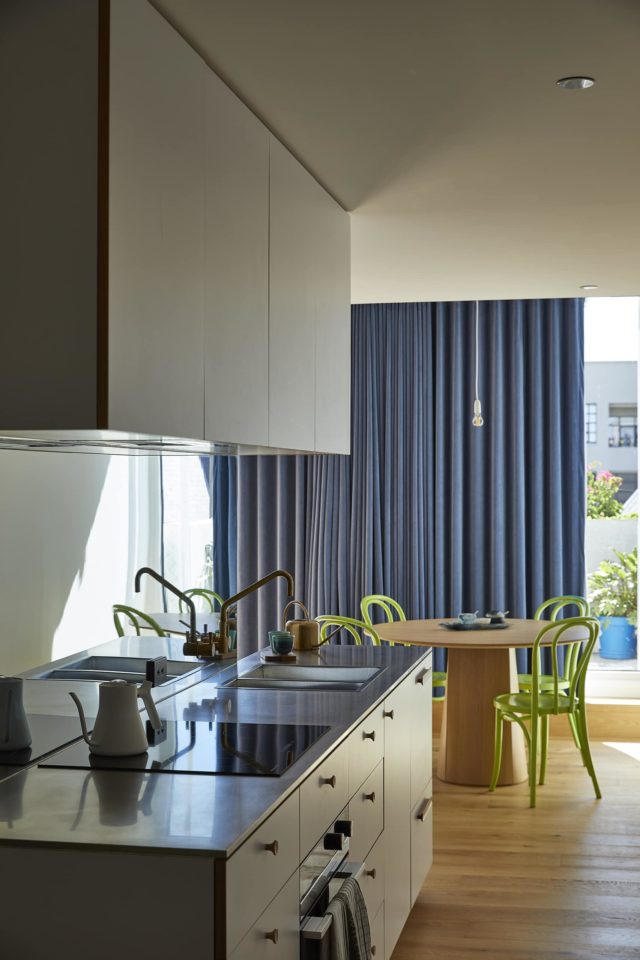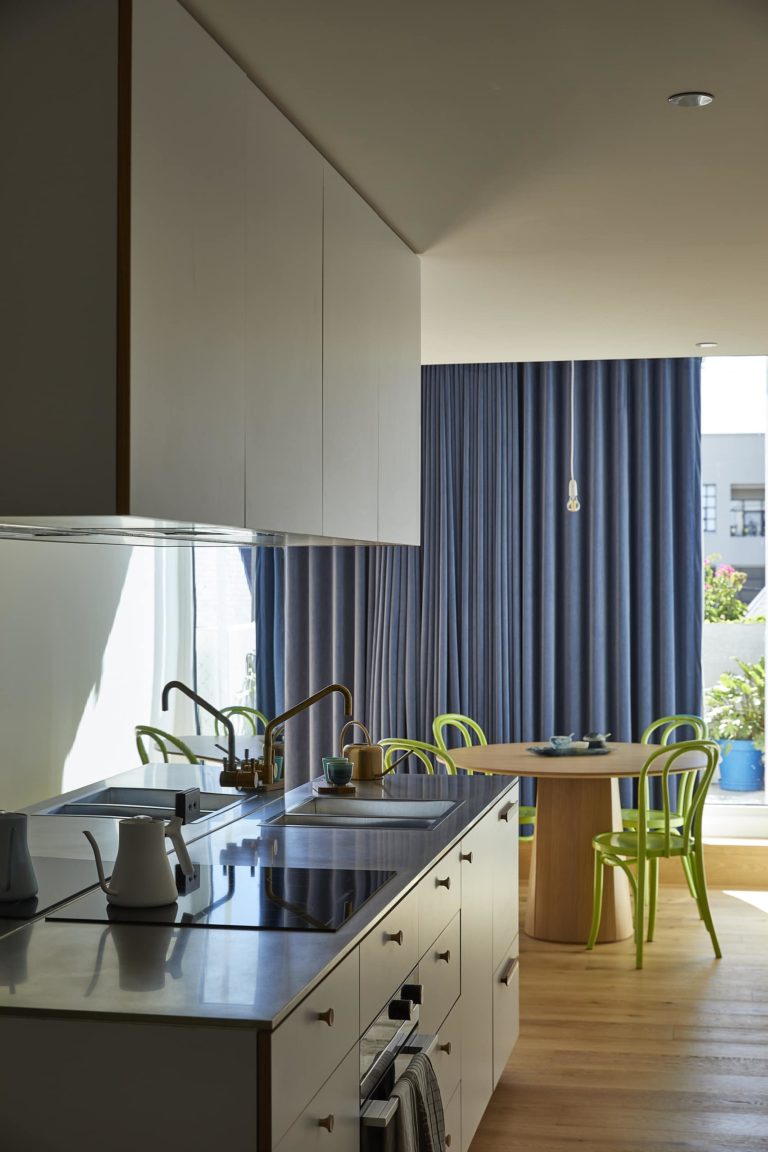 Located on Sydney Road, a busy high street in Brunswick, the project sits on a thin, long block (10×57 metres). Typical inner-city apartment buildings cannot be arranged on a block this size without the homes facing inward, towards each other, or compromising on bedrooms. "We believe homes should have an aspect out from the site, into the surroundings, and to the sky, not facing each other at close proximity," says Andrew. Traditional terrace house plans were referenced in the design – the homes have large external outlooks, a front verandah, study and a shared 'backyard' on the roof.
"These are highly sustainable terrace homes in an engaged community, at a relatively affordable price, with super-low running costs, and without the constant demands for maintenance and the poor thermal performance of typical terrace houses," says Andrew.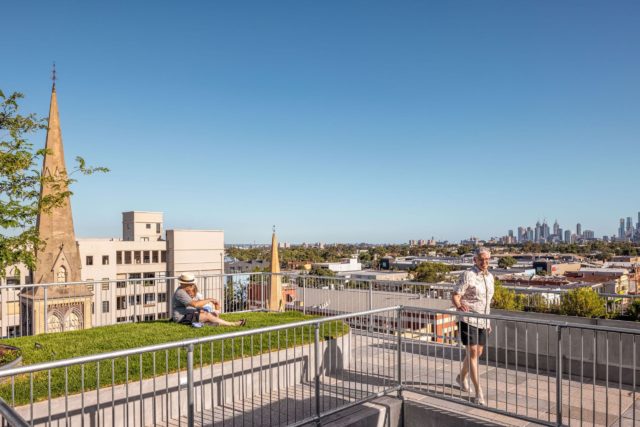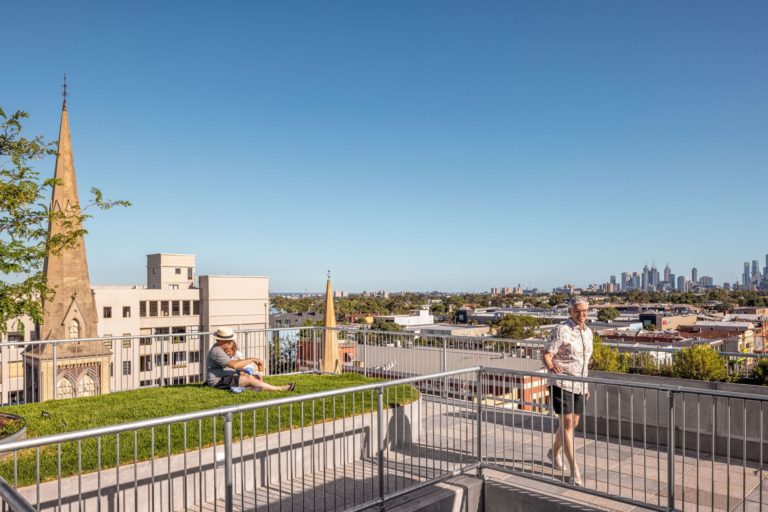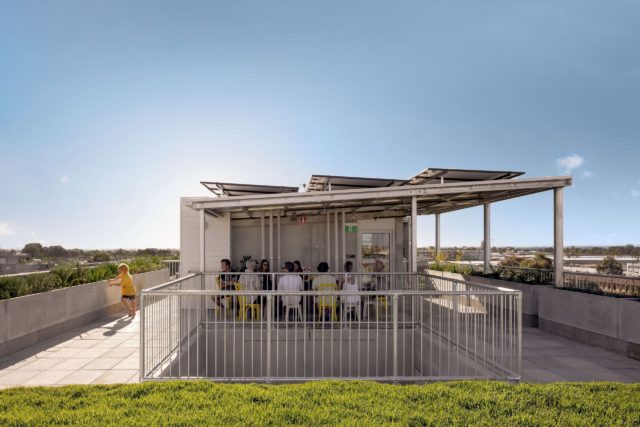 The community consultation aspect of the design process was an interesting one. Kicking off in 2016, the practice surveyed potential purchasers and found that 55% of respondents were first home buyers and 75% of respondents were under 45.
"The vast majority wanted a shared laundry and a rooftop clothesline, to ensure that they had larger living spaces. A rooftop garden was very important to most respondents. Everyone was concerned about climate change and wanted a highly sustainable and resilient development," says Andrew. Interestingly, almost no-one requested air-conditioning, with the knowledge that the building would be highly thermally efficient. Also, most respondents wanted a car-free home as almost everyone commutes via public transport, bicycles, walking and Uber.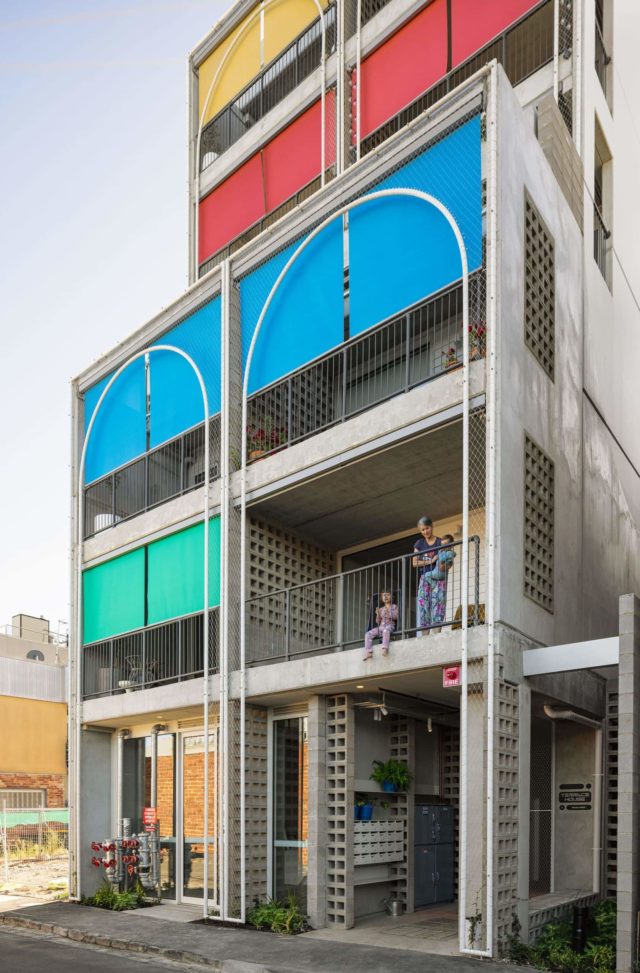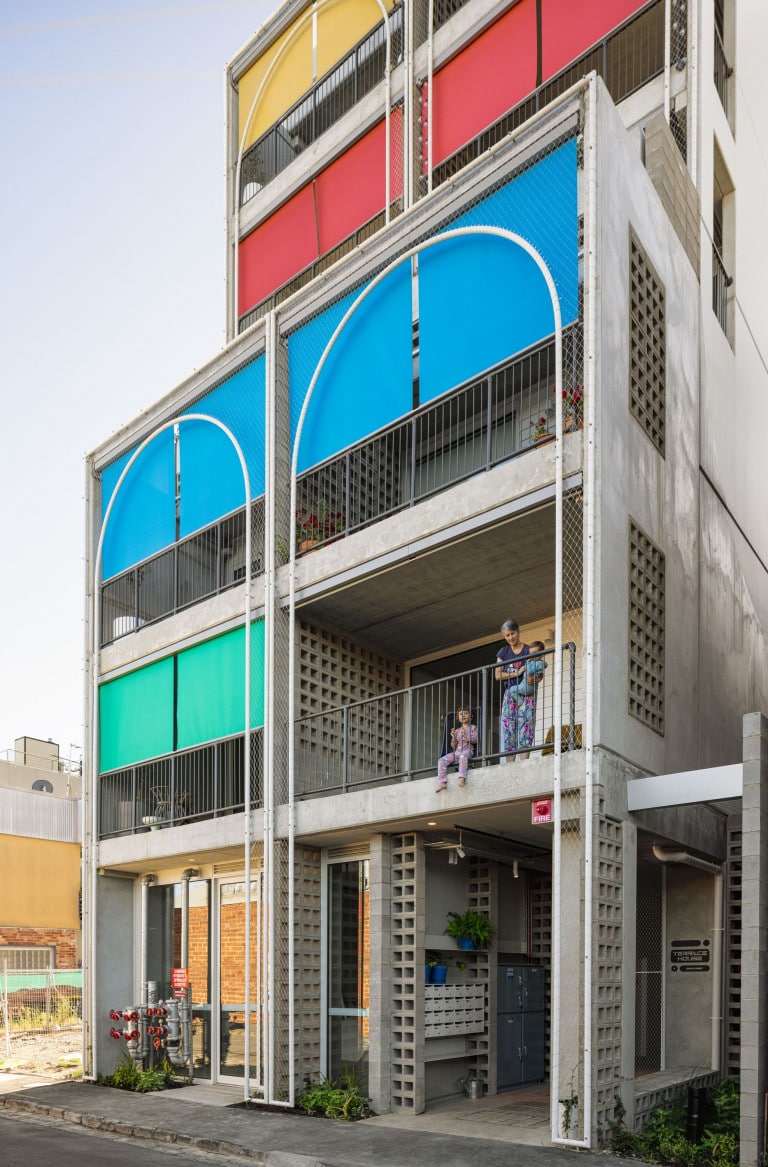 Photography: Derek Swalwell and Maitreya Chandorkar