Nestled in the historic Perth suburb of East Fremantle, this heritage-listed workers' cottage was transformed into a modern family home with the addition of a super modern extension. Nero Marquina marble, concrete floors and gloss black timber stand in contrast to original home's raw, matte finishes. The project was the winner of the "Best in State" award at the 2018 Australian Interior Design Awards.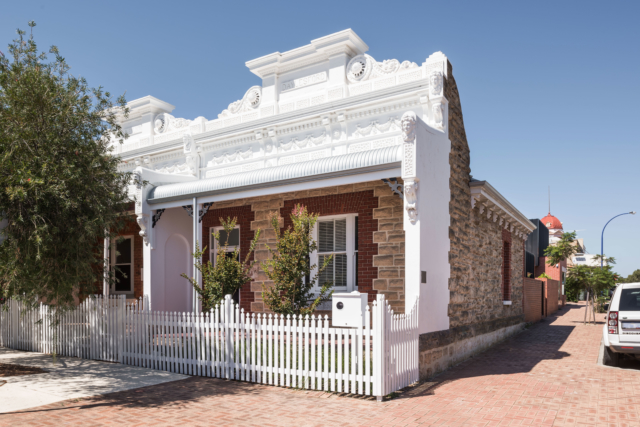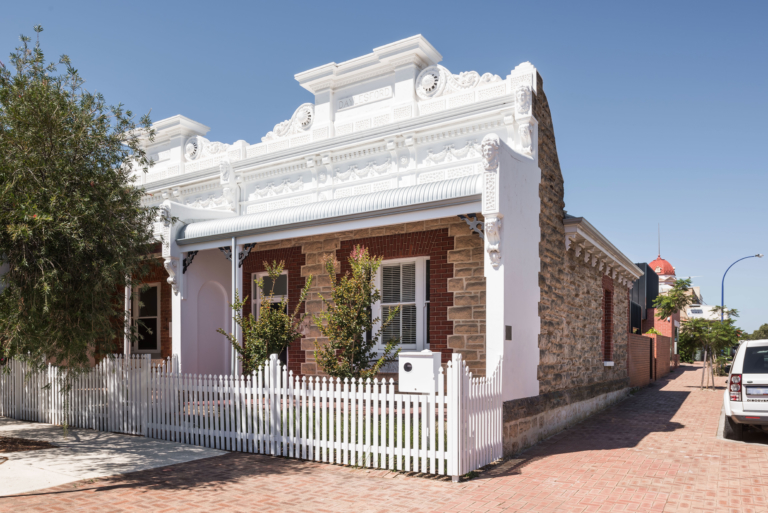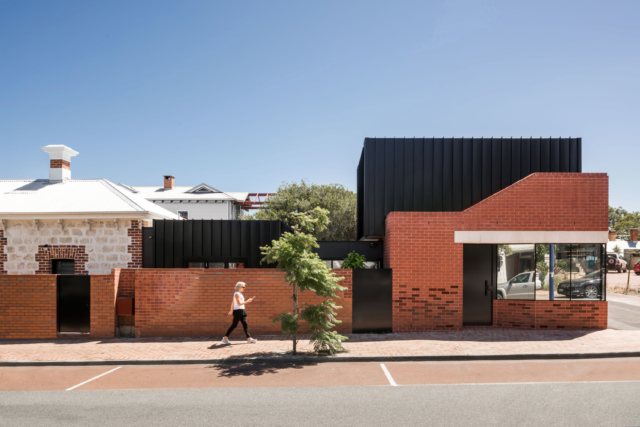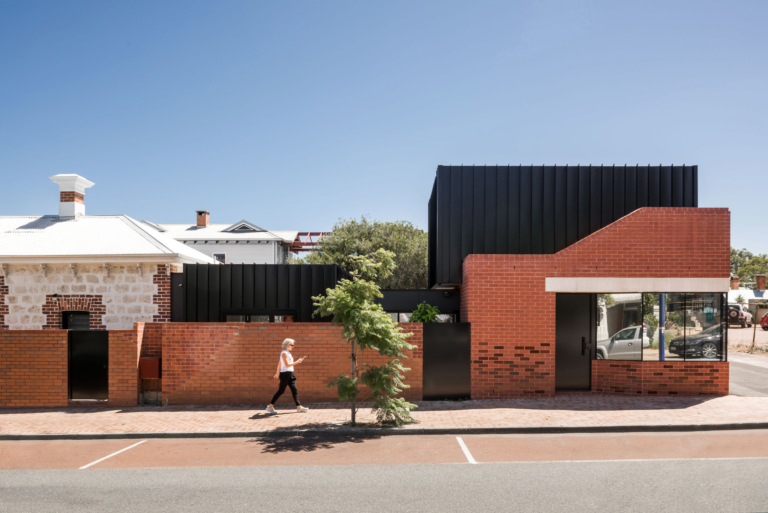 "The brief called for a modern working family home; to be respectful of the much-adored cottage yet provide additions that are functional and exciting. The owners loved the character of the area, but they also wanted something very modern, that had a luxury hotel feel at the same time," says the project's architect Simone Robeson of Robeson Architects.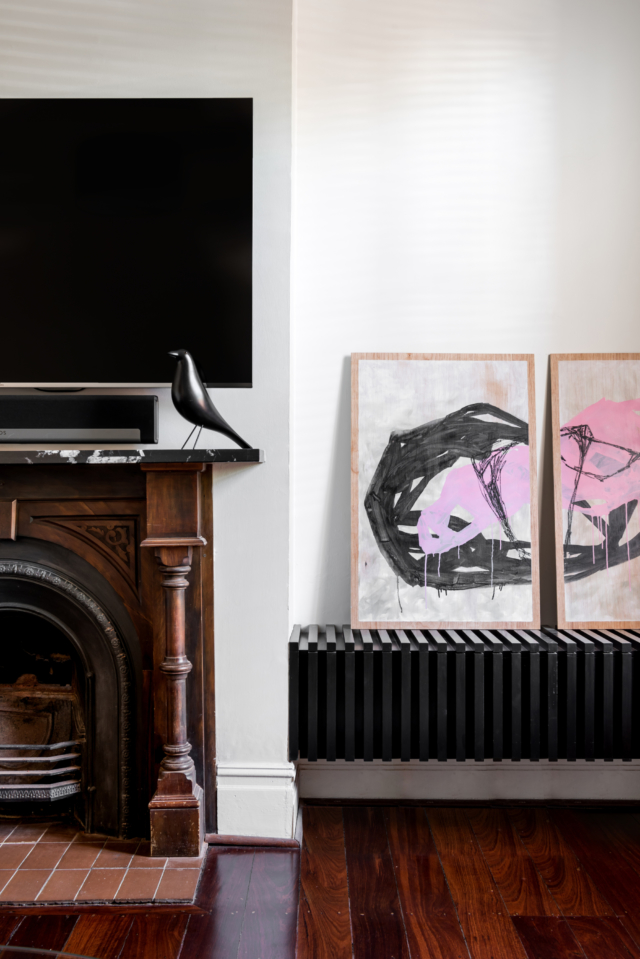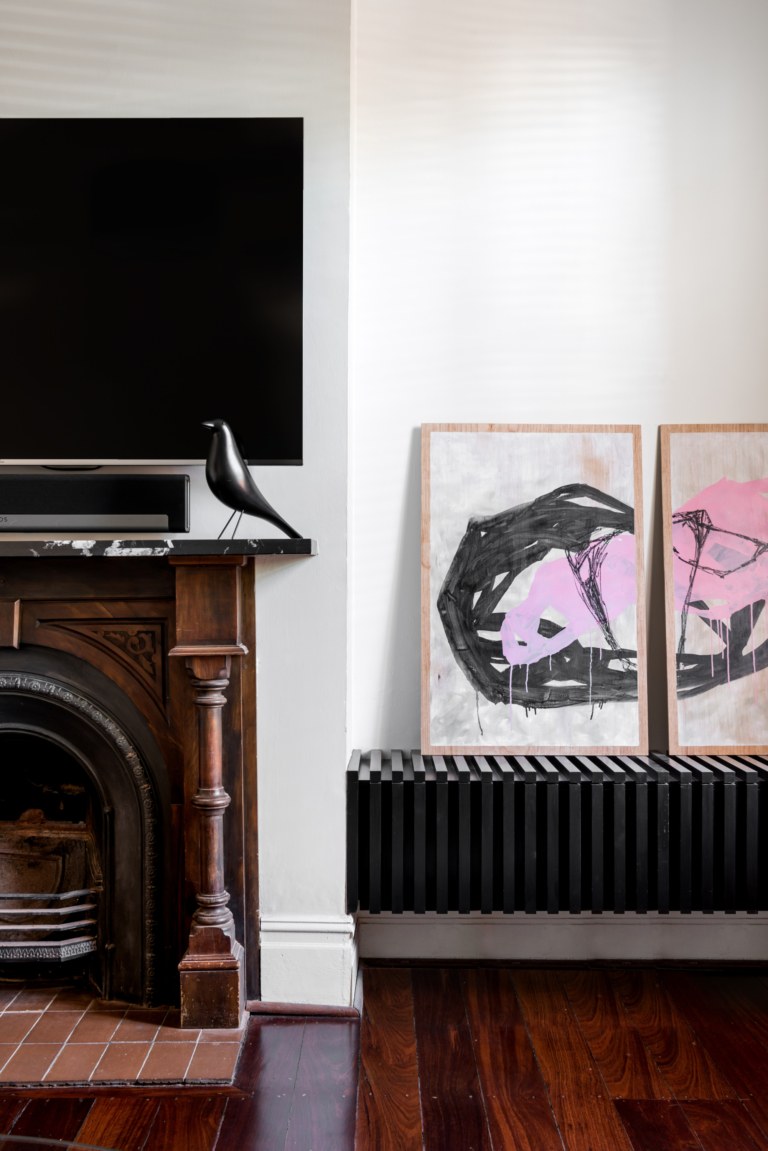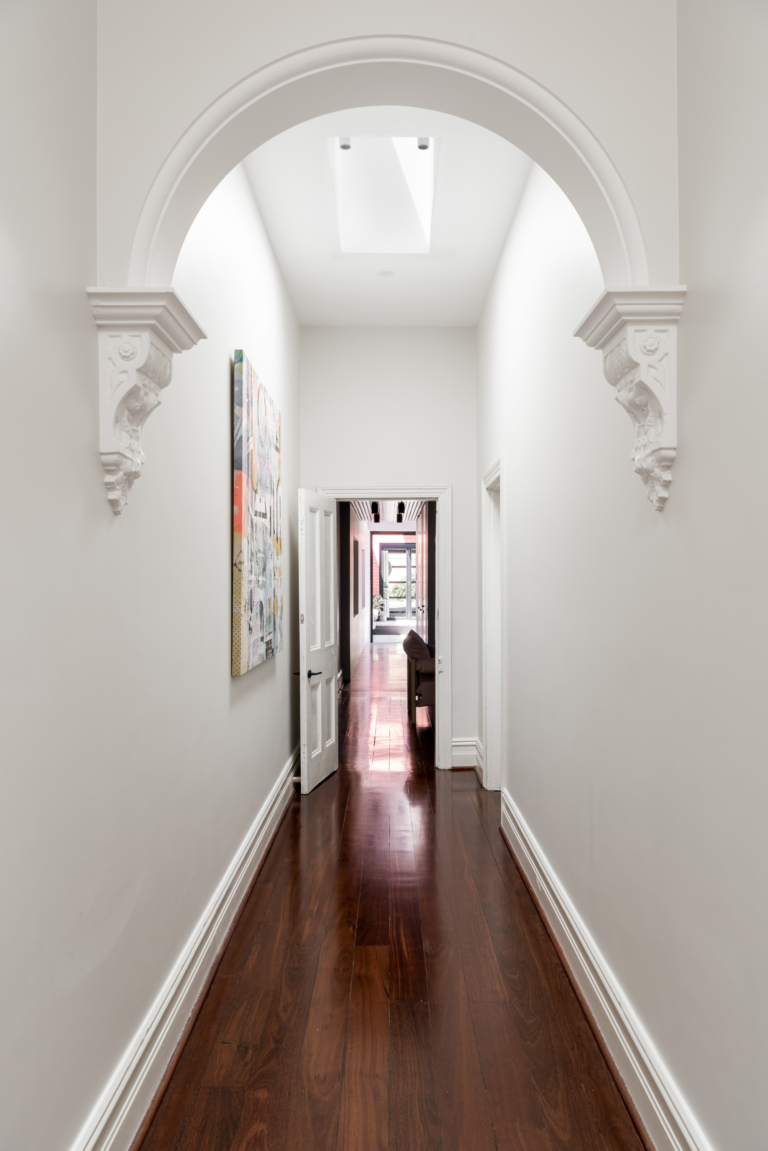 The original cottage was left largely intact save for the insertion of skylights to the hallway and the reinstatement of the original bullnose verandah. Most of the changes occurred at the rear of the home where a kitchen, courtyard, office, garage and upper floor bedroom and ensuite were added to the home.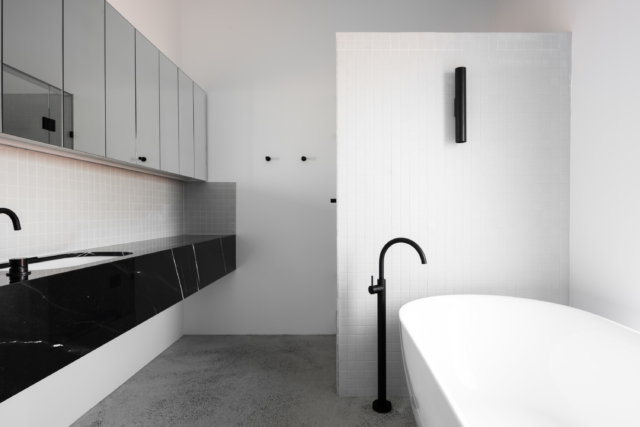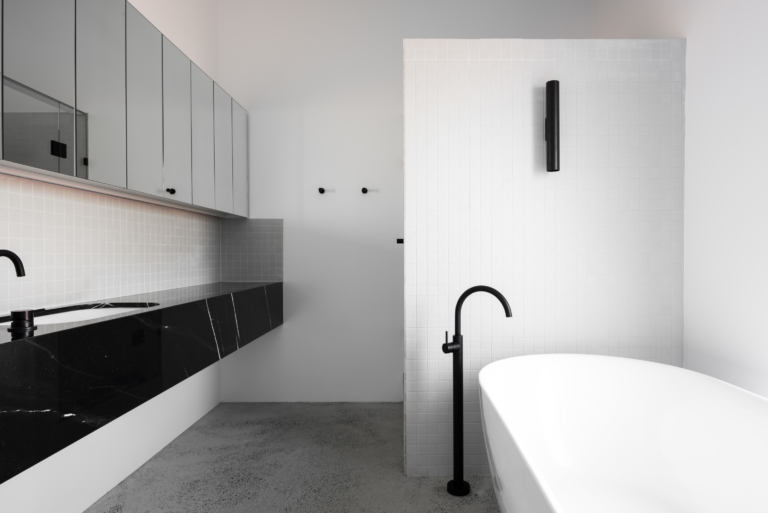 Sitting on just 228 square metres, some creative design solutions were hatched to make the home fit for family use – the kitchen island being one of the more notable. "The kitchen island bench is an example of working with the small house footprint. Since there was no room for a separate dining table, we designed a table that can be used as an extension to the island bench. When used as a table it can be pulled to the side and used with the window seat," says Simone.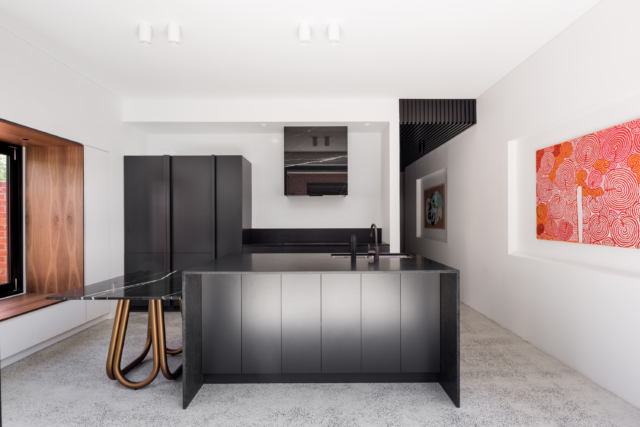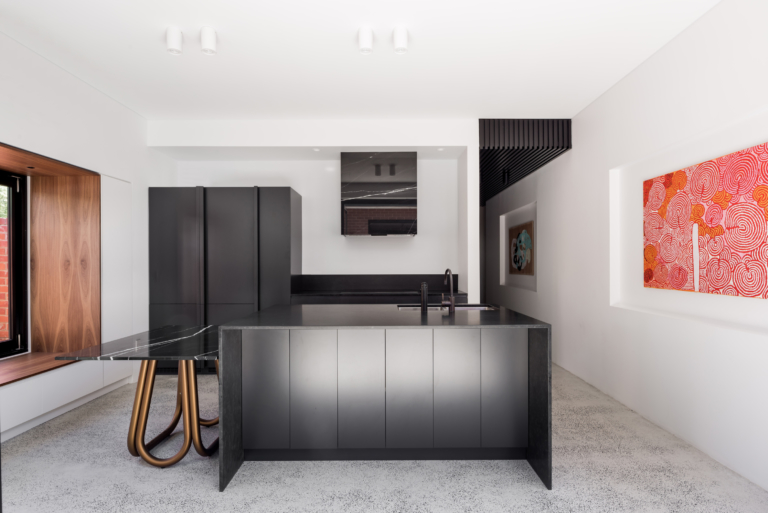 Another aspect that increases the sense of space in the home is the flooring – the kitchen's internal floor runs seamlessly to the external courtyard. "The flush threshold makes the kitchen and courtyard feel like one big open space," says Simone.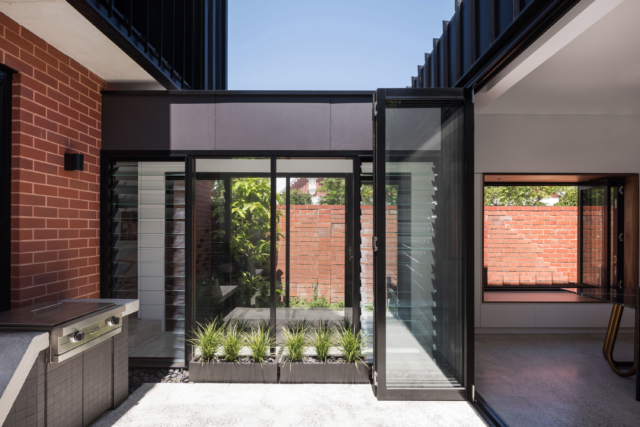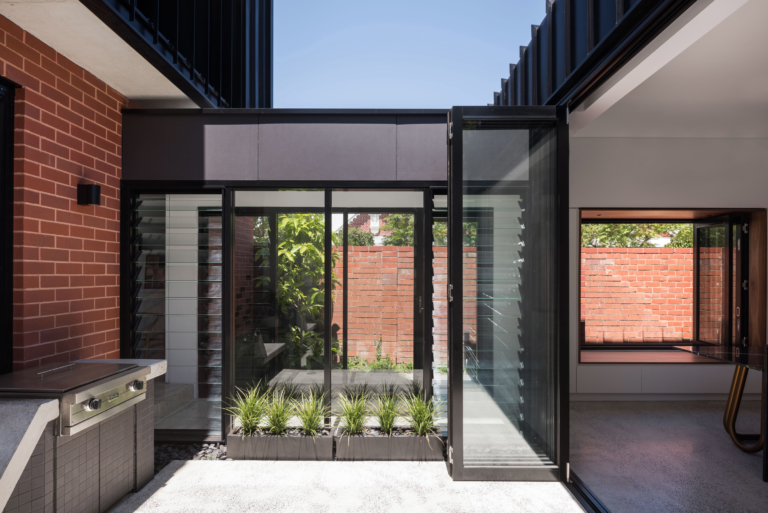 The design brief also emphasised the importance of creating flexible spaces. Due to the mixed-use zoning of the site (one side sits on historic George St), the extension also includes a self-contained office and bedroom that can be leased should the owner desire.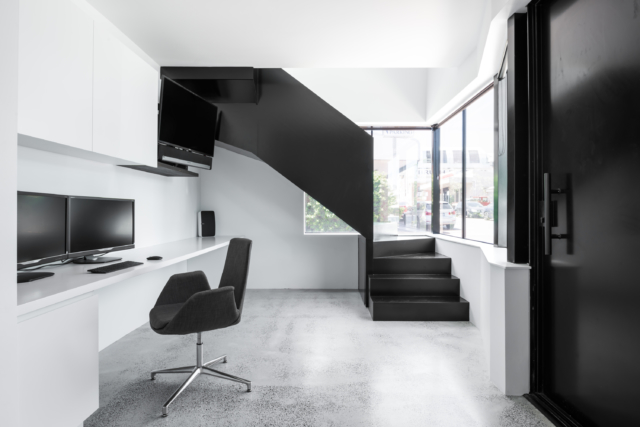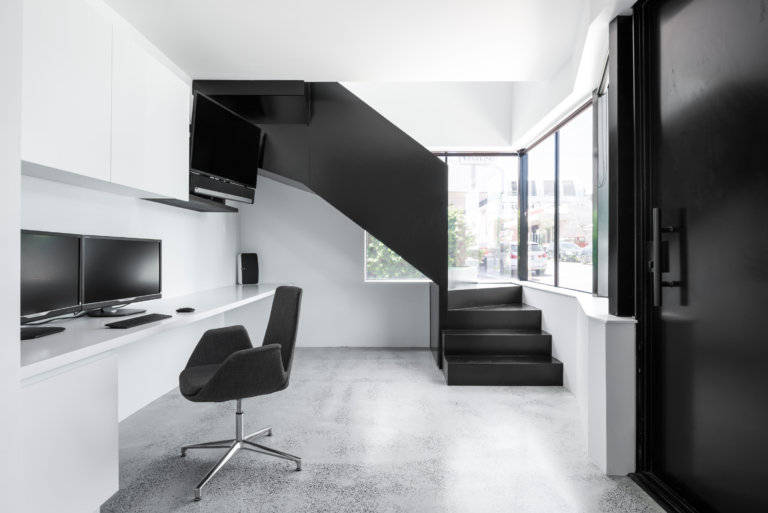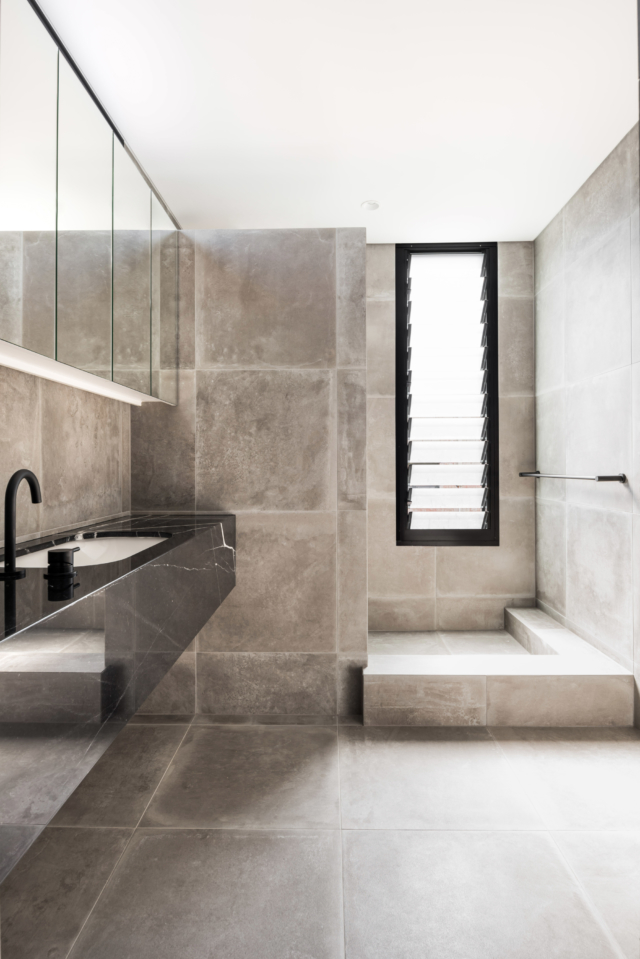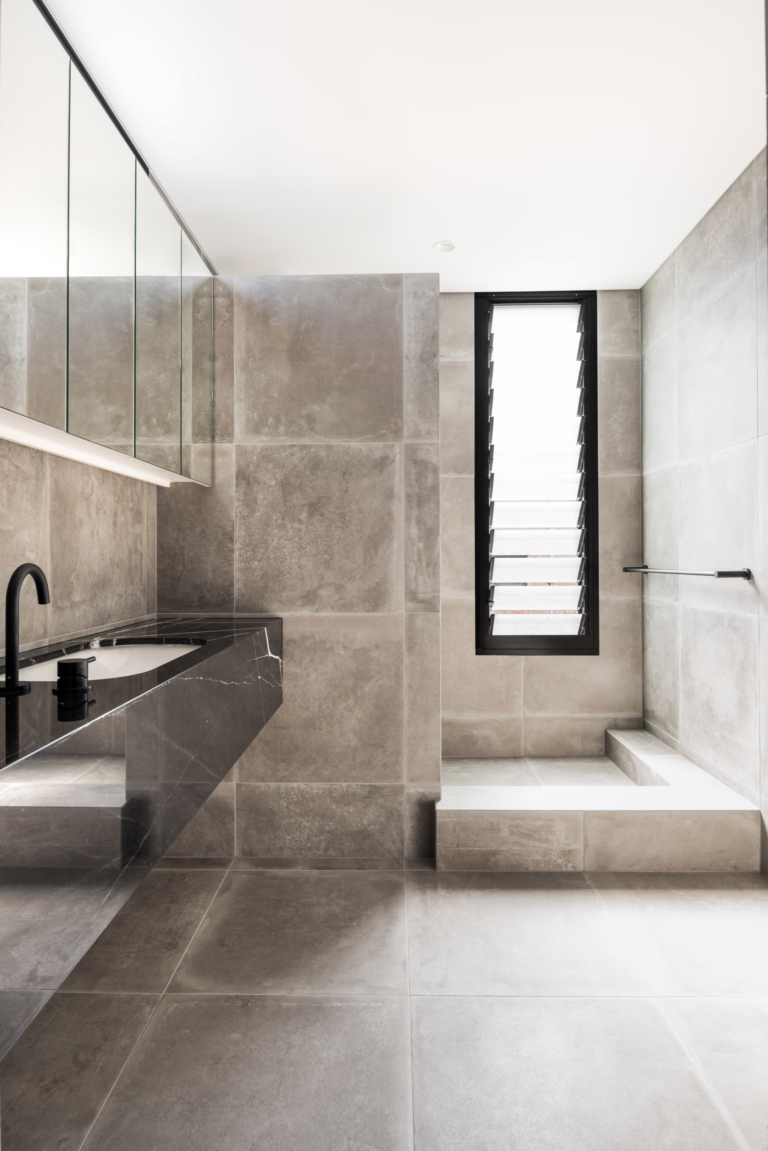 Photography: Dion Robeson