west elm is back with a whimsical new collection for spring and we've got our eye on quite a few of the pieces. Animal lovers will be hard pressed to pick a favourite with a gorgeous brass monkey table and mid-century animal illustrations just two of the highlights.
Monkey side table: A mix of marble, brass and glass, this cheeky piece is a most excellent conversation starter. I want! $449.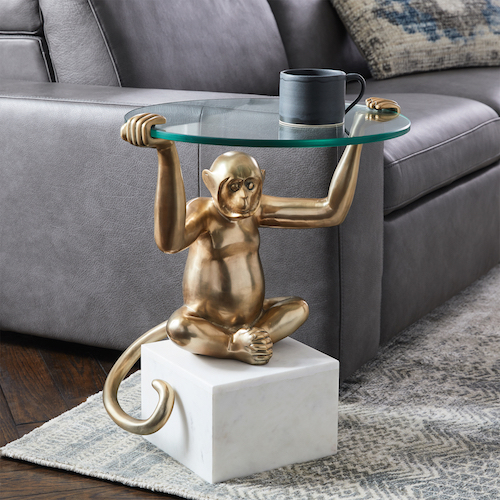 Marcell wing chair in forest: I love the straight, angular lines of this piece – it has a futuristic feel despite its retro inspiration. $999.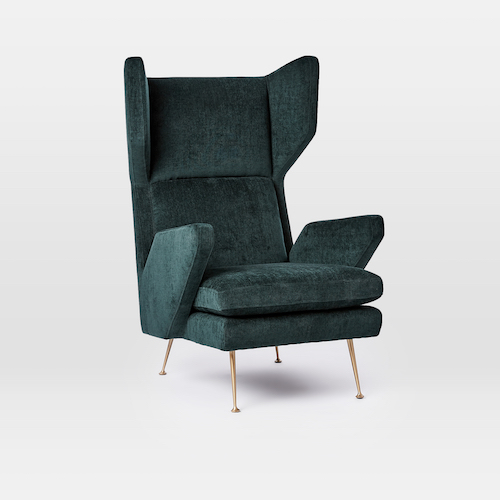 Wallace Sewell Crewel multi pinwheel cushion cover: The geometric pattern and 1970's hues make this statement cushion a collection standout. $49.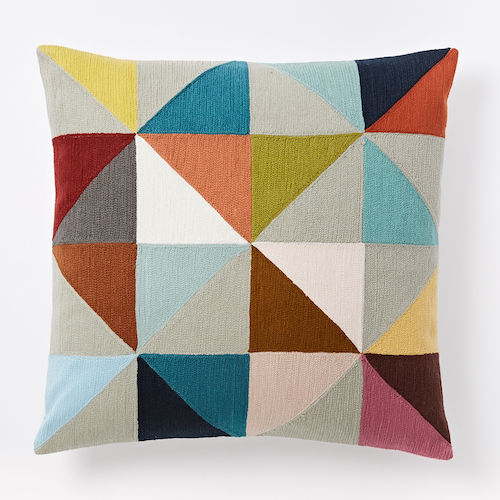 Streamline narrow side table, umber & antique brass: This one is the perfect solution for that tight space next to the sofa. $399.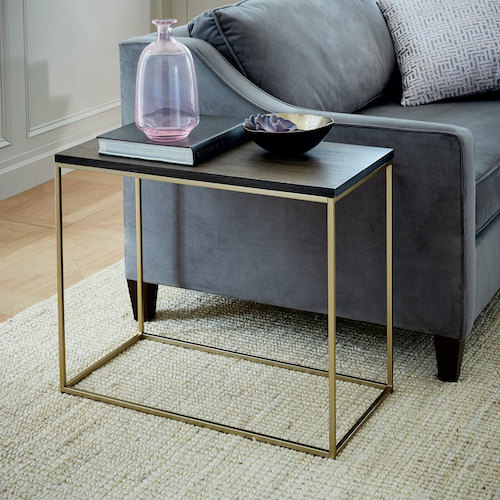 Colourblock woven lounge chair, multi: One of the most jubilant outdoor pieces I've seen in some time. $499.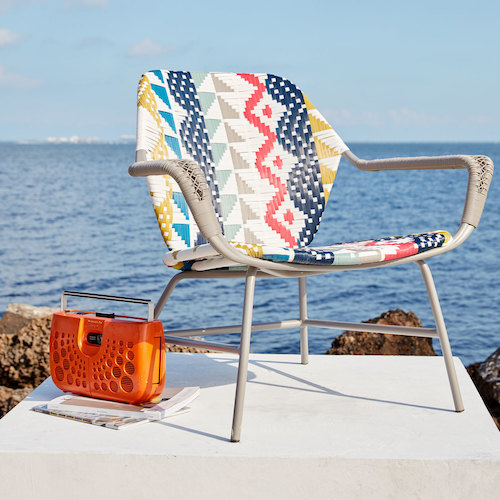 Fishs Eddy Charley Harper glassware: The whimsical work of mid-century American artist Charley Harper adorns this range. From $10.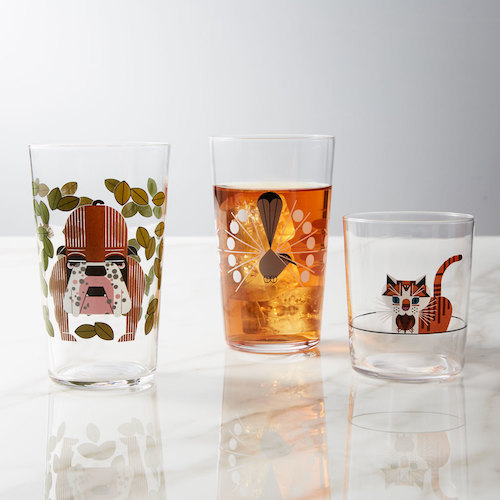 Celine bench, light pink: Perfect for the foot of the bed or under a window, I love this practical, low bench seat. $599.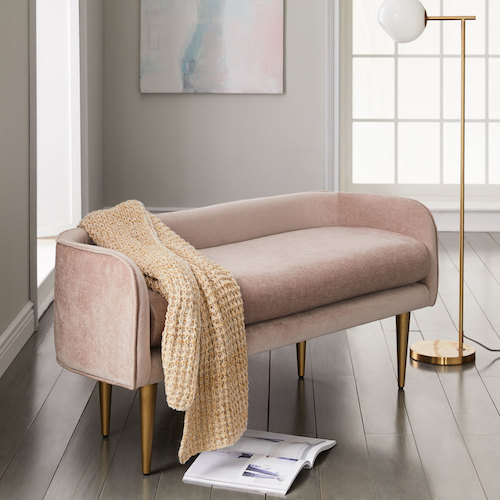 Diamond Point rug, frost grey 152cm x 244cm: Like a tranquil tapestry for the floor, this rug is finished with playful pom pom fringing. $499.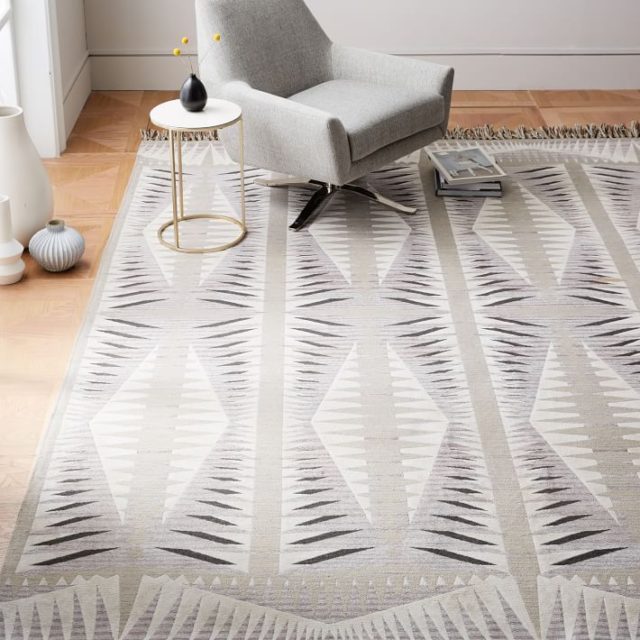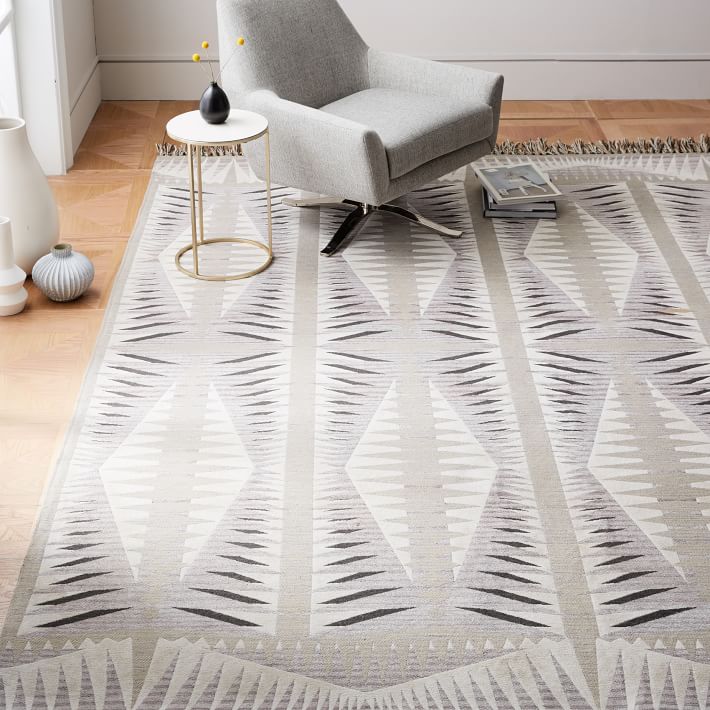 Concrete and metal standing planters: Made from lightweight resin to resemble concrete, and thus much easier to move around the house, these stylish planters are available in two sizes. $219 (medium) and $279 (large).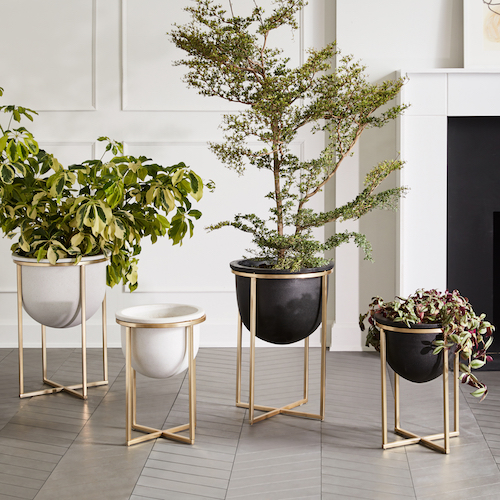 Dapper Jaguar salad plate: A statement for the table top, and perfect for lovers of anthropomorphism! There are four to choose from but I'm coveting the Jaguar. $9.