Designed and made in Italy, the InSinkErator Multitap is one the newest instant hot water taps to hit the market. So when the people behind the brand asked me to road test it in my own home, I jumped at the chance.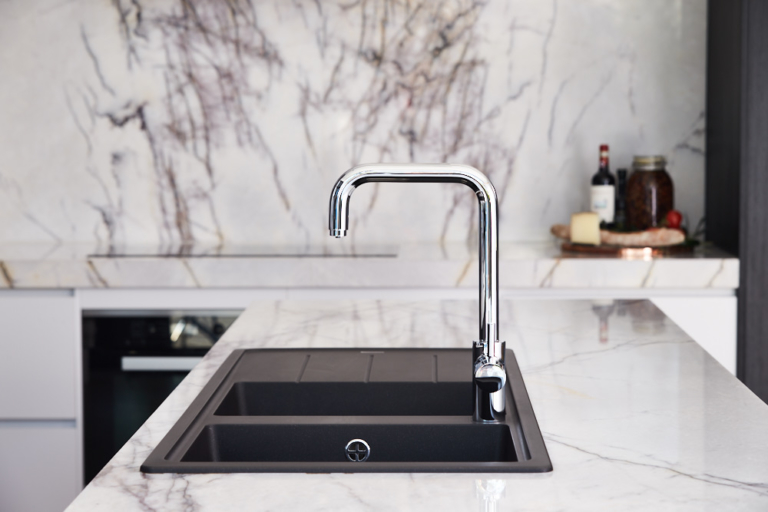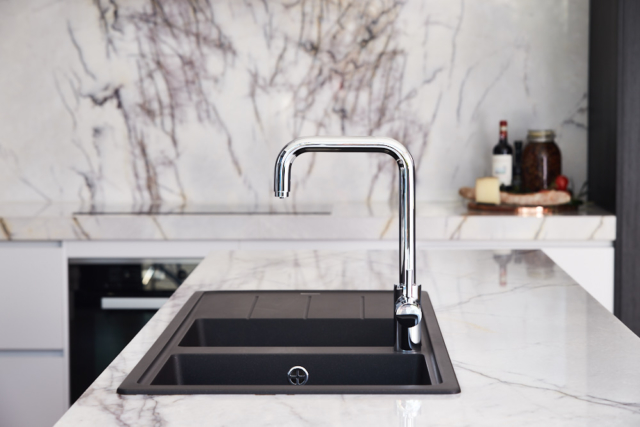 Super convenient, this three-in-one tap dispenses cool and hot water as well as boiling water from a single kitchen mixer tap. The tap is available in three shapes (the J-shape, L-shape and U-shape) and two finishes (matte black and chrome) so not only is it big on functionality, but it looks fabulous too. And given decluttering is a favourite pastime of mine, the thought of getting rid of my benchtop kettle was just an added bonus.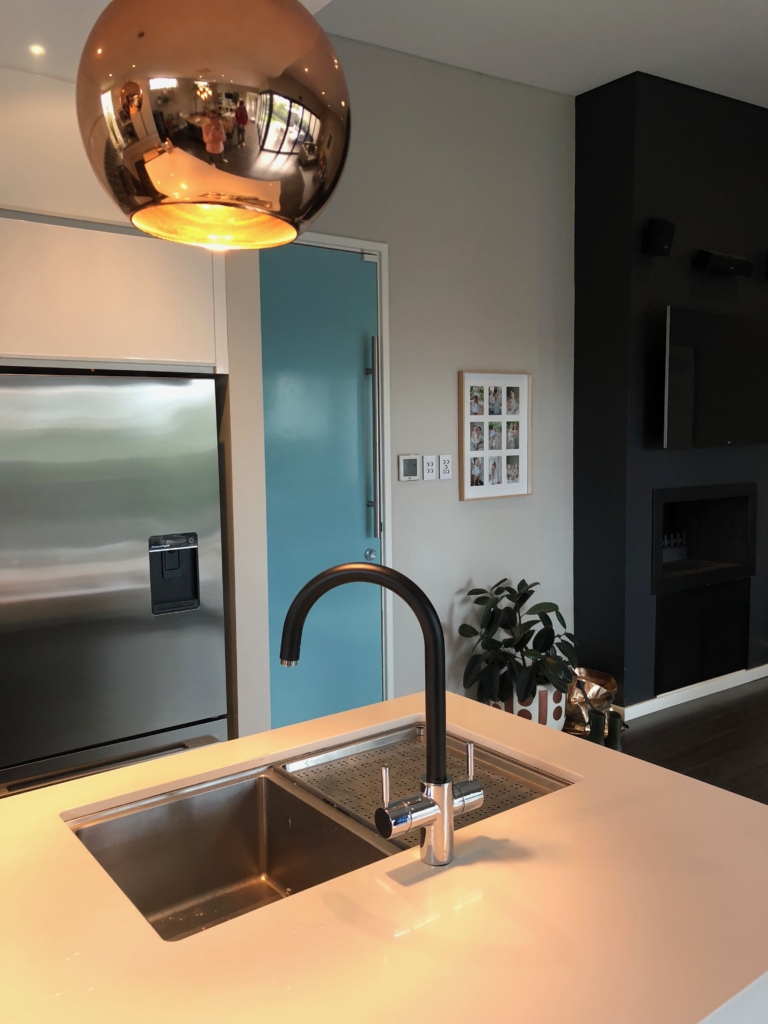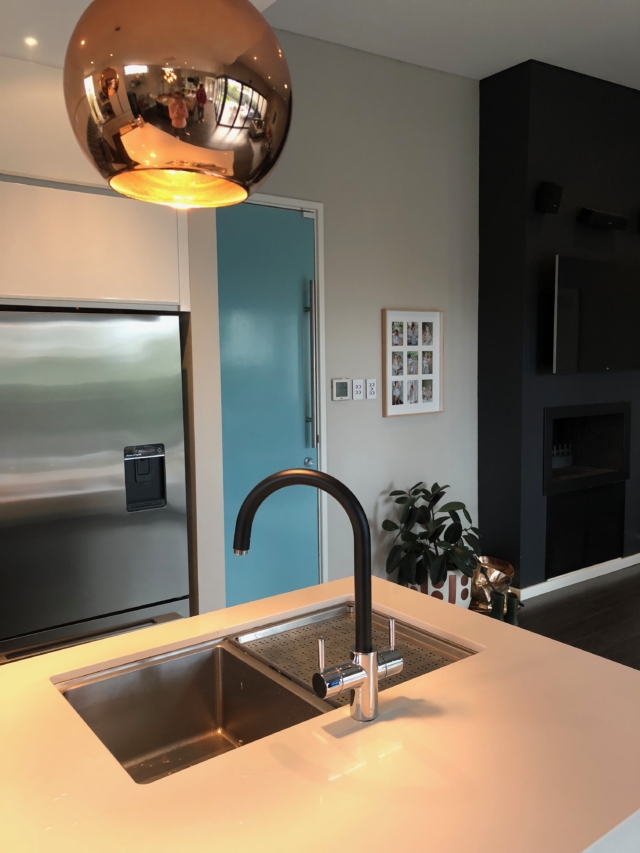 Super quick to install, I set aside hours for the technician and was quite surprised when, just an hour later, we had instant boiling hot water coming from a small 2.5 litre tank that sits in the cupboard under the sink. With limited kitchen storage I was concerned the tank would be much larger than its compact size.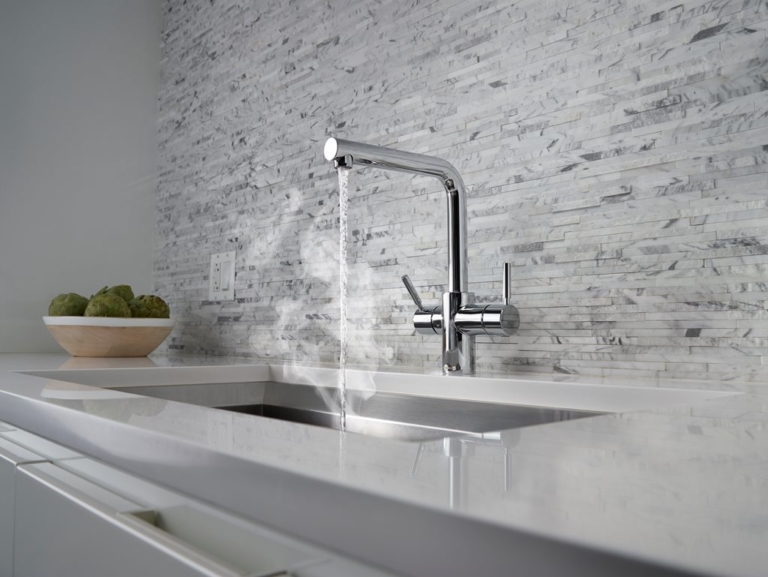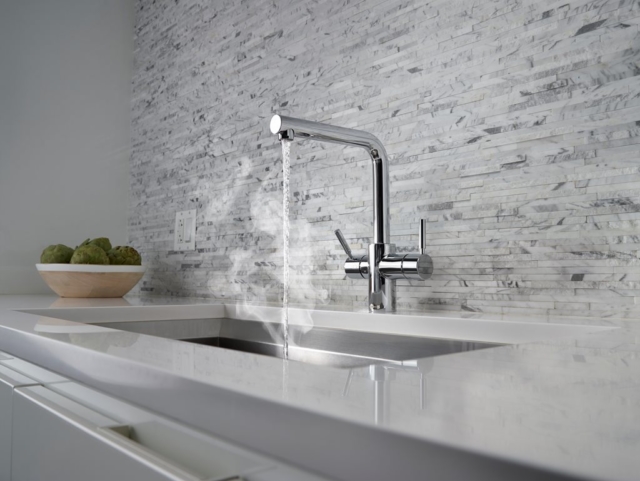 Mostly though, my biggest concern was about the safety of the instant hot water functionality, given I have three small children. But after a quick demo from the installer, it became obvious that the in-built safety mechanism was definitely going to do the trick. Basically, in order to get boiling water out of the tap, you have to use your left hand to push down on the lever and then pull it towards you. Also, the second you let go, the lever returns to the upright position and the boiling water cuts out.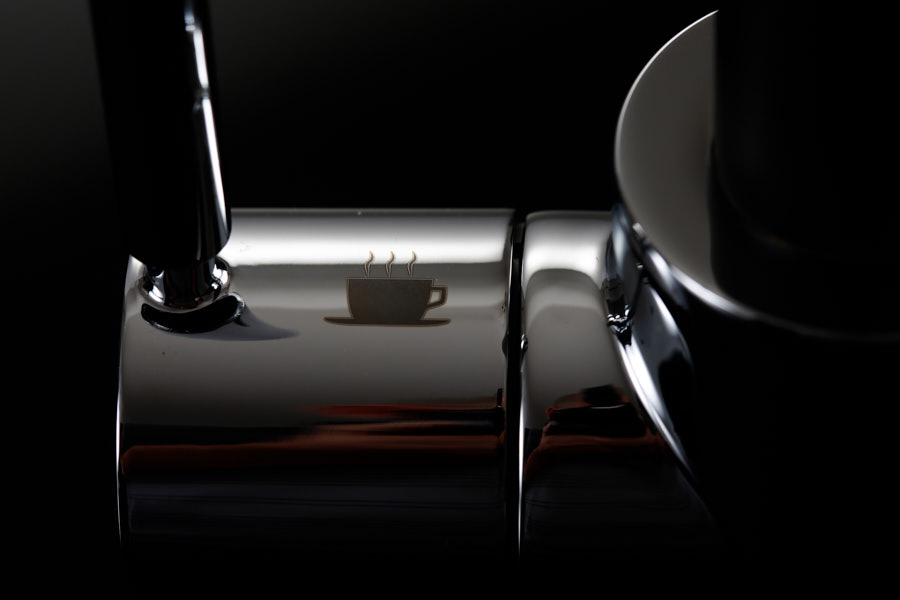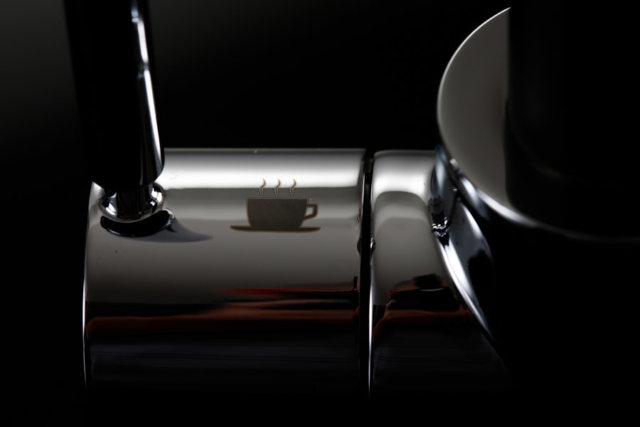 I chose the J-shaped gooseneck design (it's a classic shape) and given I have a lot of black in my home, I went with the matte black version. Admittedly, I was a little sceptical about the two-tone look but I like the way that the chrome complements all the other silver finishes in the space.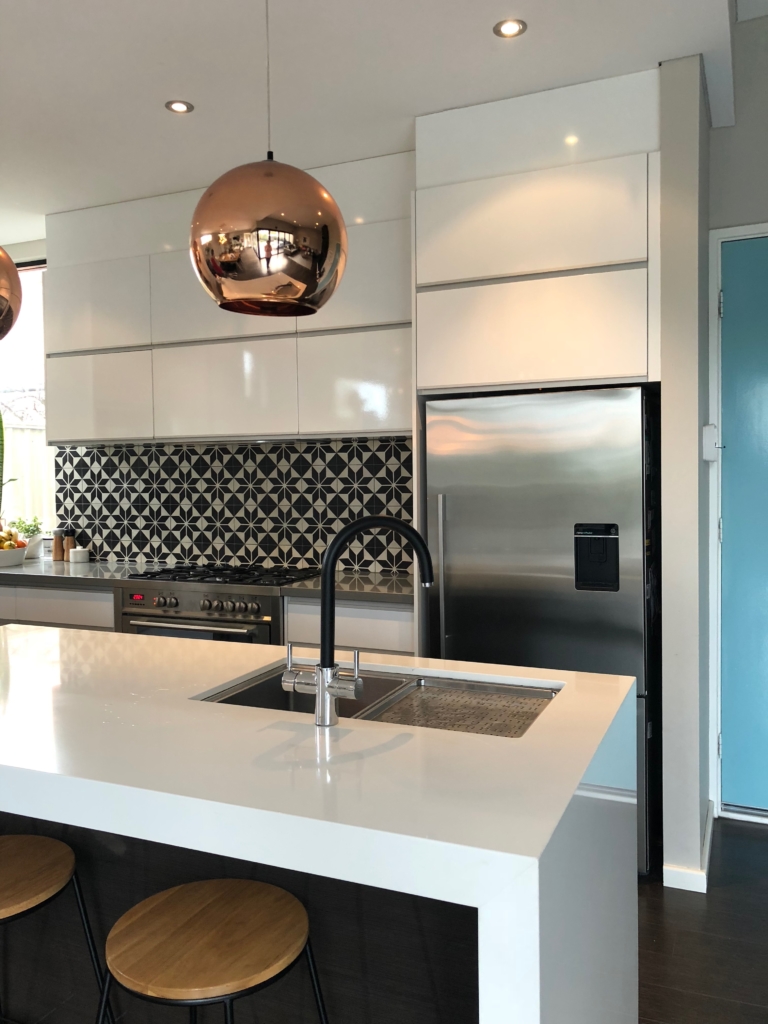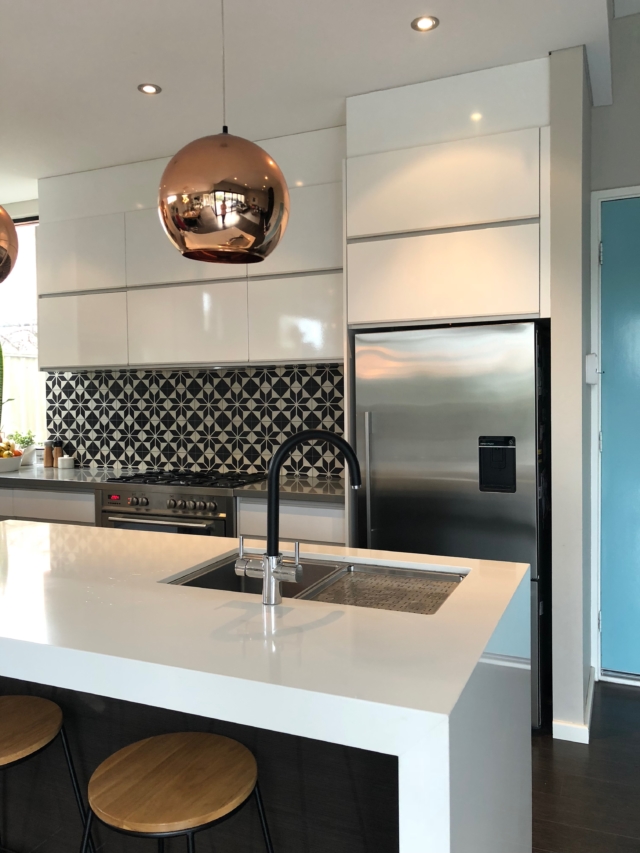 The InSinkErator Multitap is priced from $1,700 and if you'd love one of these in your home too, you're in luck! Enter below by 5pm Sydney time on Thursday 13 September 2018, telling us which tap you love and why. We have three to give away and installation is included.
Winners will be announced on this post within seven days of the competition closing. Open to Australian residents only.
UPDATE: The winners were: Janette Baker, Irene Morrell and Karla Leyden
Disclosure: Amy was gifted this tap in return for an honest review.