A steeply sloping block isn't a typical prerequisite when building a new home, but it has worked an absolute treat for Perth architect Sam Klopper and his family when you look at their gorgeous modernist inspired home. "We wanted a home that had both an elevated balcony and a back yard that was accessed from the living area, so we needed a steeply sloping block," says Sam Klopper of the home that is located by the beach in leafy Swanbourne and enjoys a seamless transition between the indoors and out.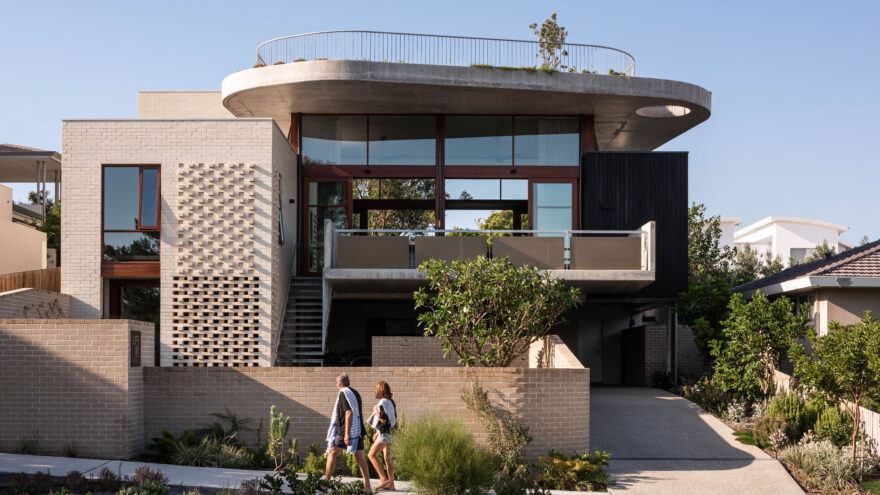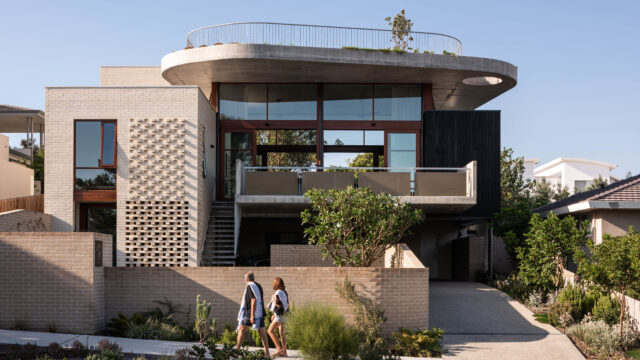 Running across three levels, the home features a pool and utilitarian spaces on the ground floor, living areas and the children's bedroom wing on the first floor, and a master suite on the top floor. Arguably the most eye-catching element of the home's design is the floating concrete canopy that rests atop the residence – it's home to a rooftop garden and continuous panoramic views across the treetops.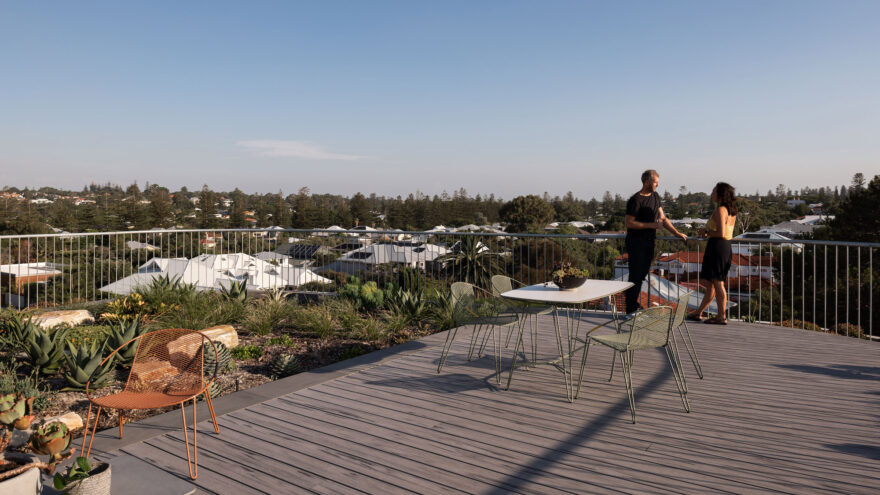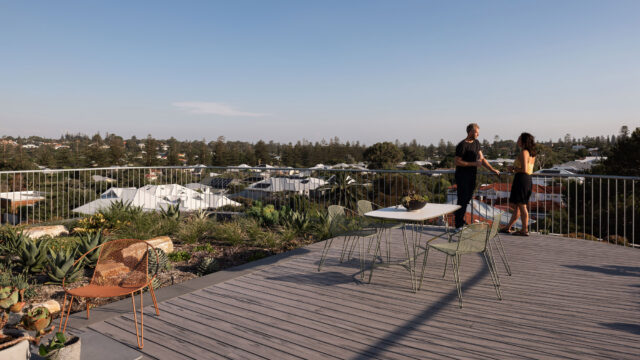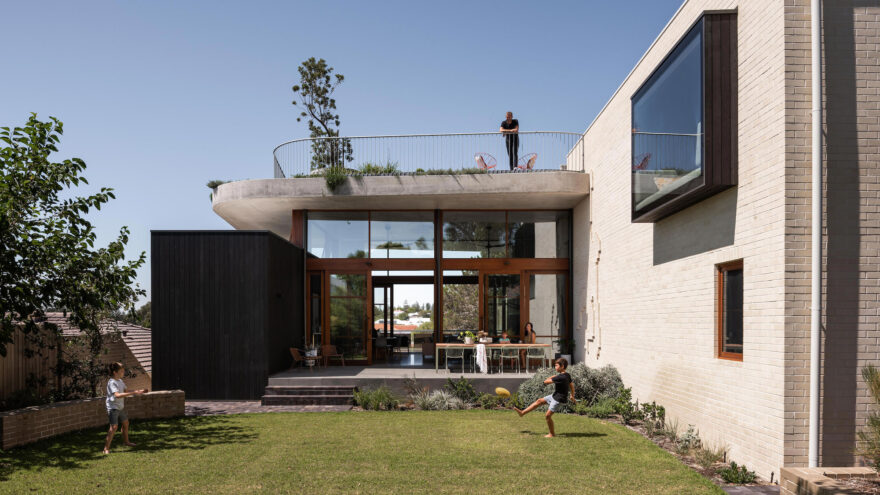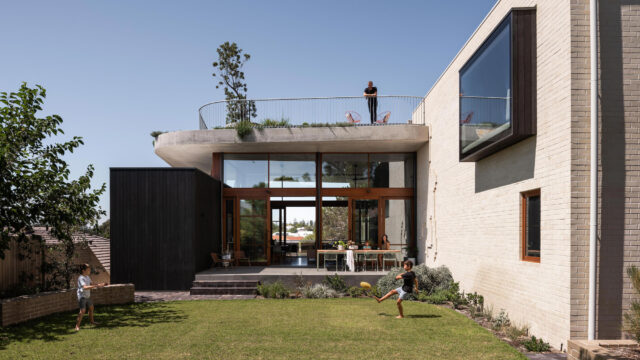 "The home's roof garden spills over the edge and cascades into the living room. Adding this meant that over 80 per cent of the site is landscaped which is a very rare feature," says Sam of the home's rooftop which is a quiet space where Sam and his wife often enjoy views of the treetops and ocean.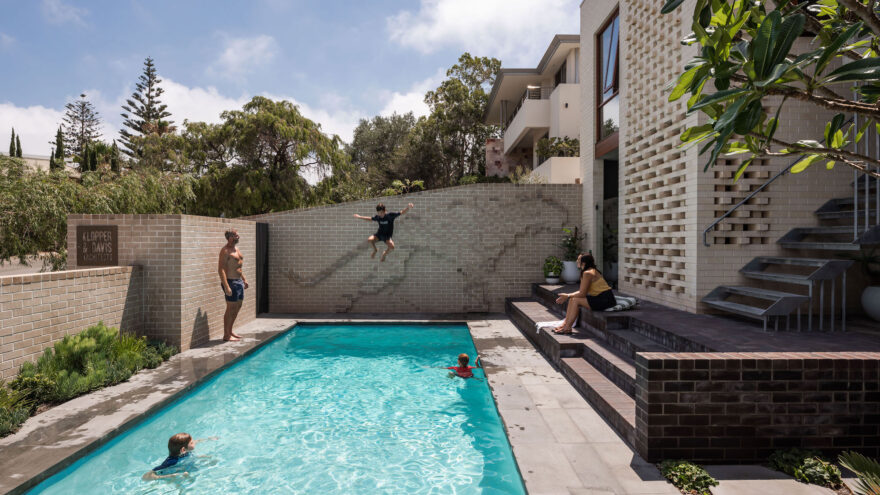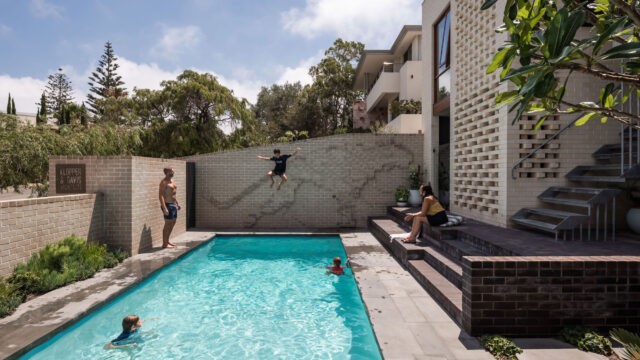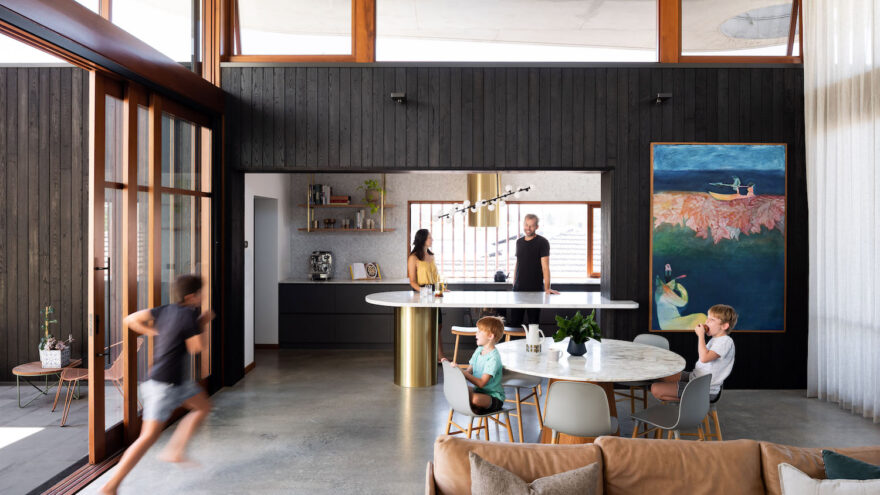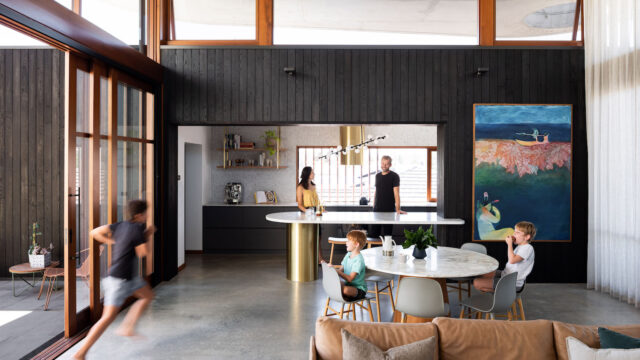 Taking design cues from beachside living, the home's interior has a rich material palette that includes concrete, brass and a unique timber finish in the kitchen. "The kitchen is clad in shou sugi ban timber. This ancient cladding technique burns the cedar before installing it to give it a beautiful natural black finish that is maintenance free," says Sam whose favourite aesthetic features of the home are its timber windows and natural light.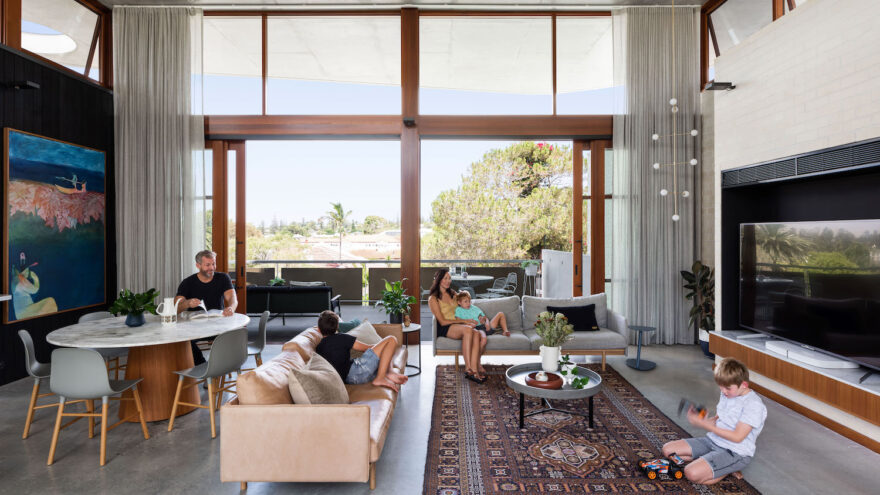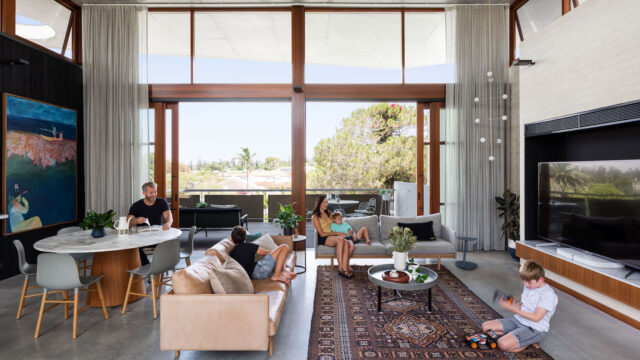 The home also boasts impressive sustainability features including the maximisation of natural light, double-glazing, high-performance insulation and more. "The home's hydronic heating achieves an 8.3 NatHERs rating which is an excellent performance for a coastal home," says Sam.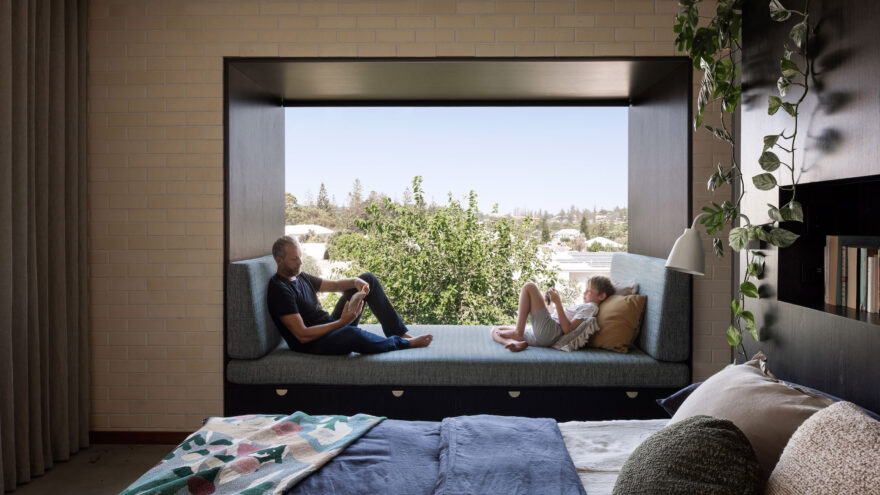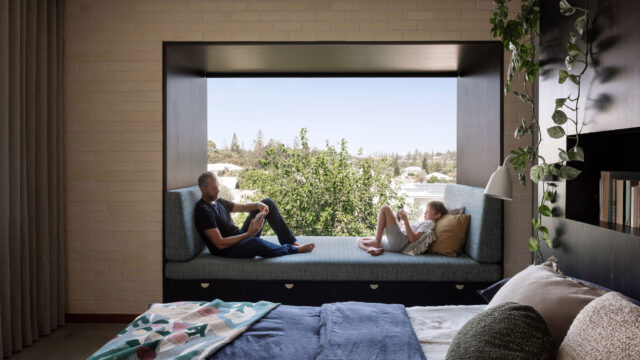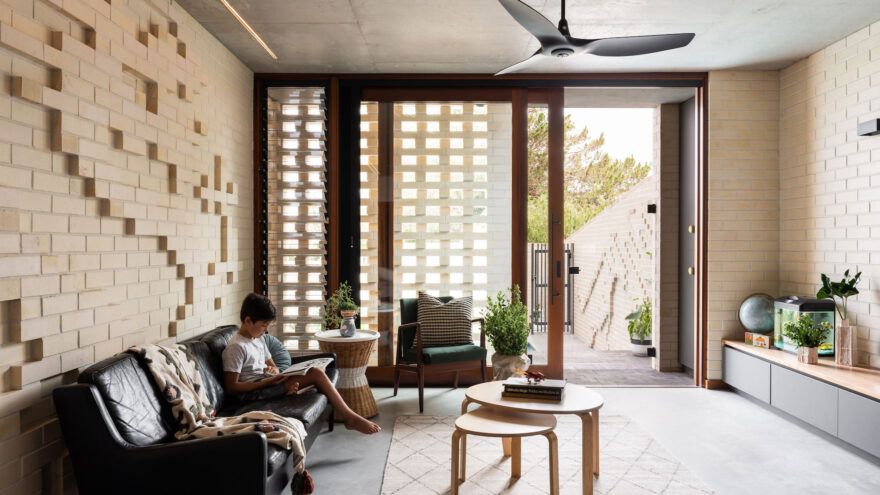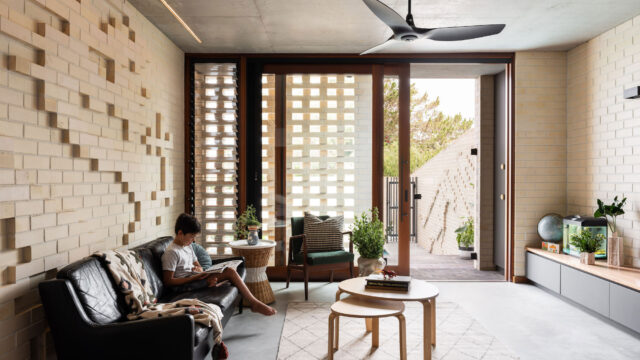 Understandably, with the block falling five metres from front to back, retaining the property was expensive, but it paid off in the end. "It is a complex site with some challenging conditions that I feel we have maximised to create a home with a timeless beauty and craftmanship."
* This home is an entrant in the 2022 WA Architecture Awards.
Photography: Dion Robeson
For more on the awards | For more on Klopper & Davis Architects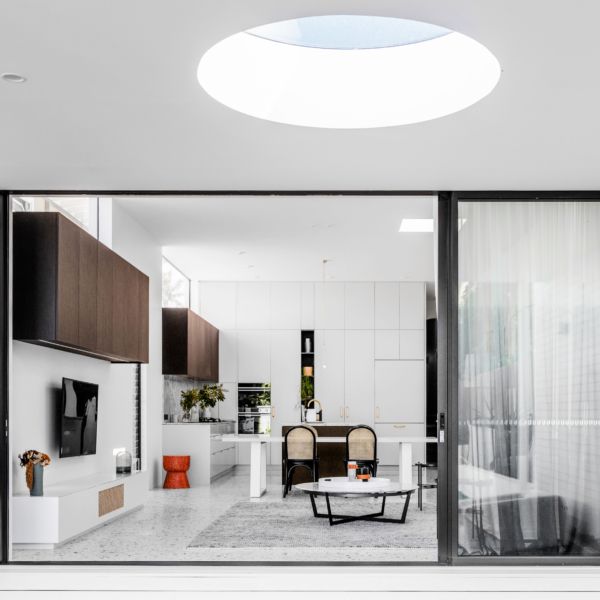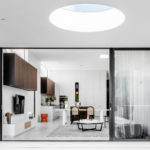 Coastal home avoids the beachy cliches with chic reno
While a fail-safe option, neutral beachy interiors can run into bland territory, but that is certainly not the case with…