The heritage home with modern extension, is certainly not a new concept. Regardless of heritage restrictions, many a run-down old character home has been lovingly restored simply because people love a slice of history. From solid timber floors to architraves and unique ceiling details, a heritage home simply cannot be recreated with modern materials; something that was acknowledged by the designers of this gorgeous renovation, located in the well-heeled Perth suburb of Mosman Park.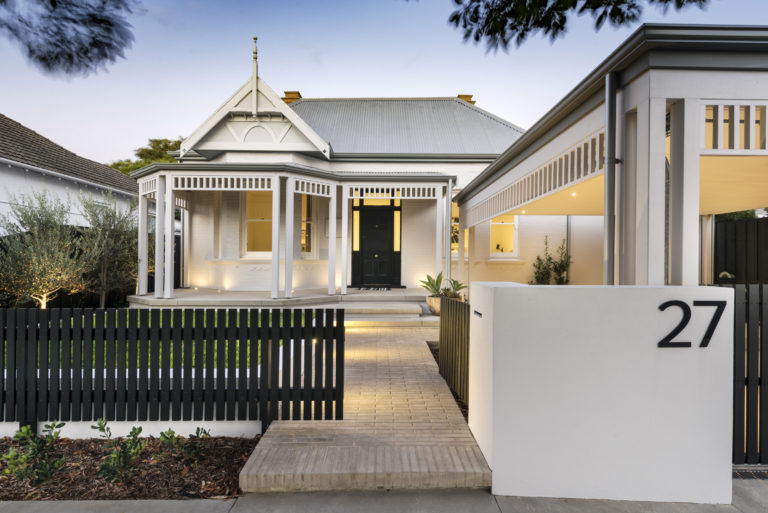 Owned by the co-founders of Perth architectural and design company MAEK, the home was renovated recently after being purchased in less than ideal condition. And while it would have been easier (and possibly cheaper) to demolish the original abode and build something new, the MAEK team couldn't resist the old bones of the once-loved home.
"It seemed sad to let the historical façade, and the history within it, disappear from the streetscape. People have since remarked at how glad they are that we had kept the old house and brought it back to life. We feel like we've made a real contribution to the neighbourhood and the value of our street," says the co-founder of MAEK and one of the home's owners Sophie McComish.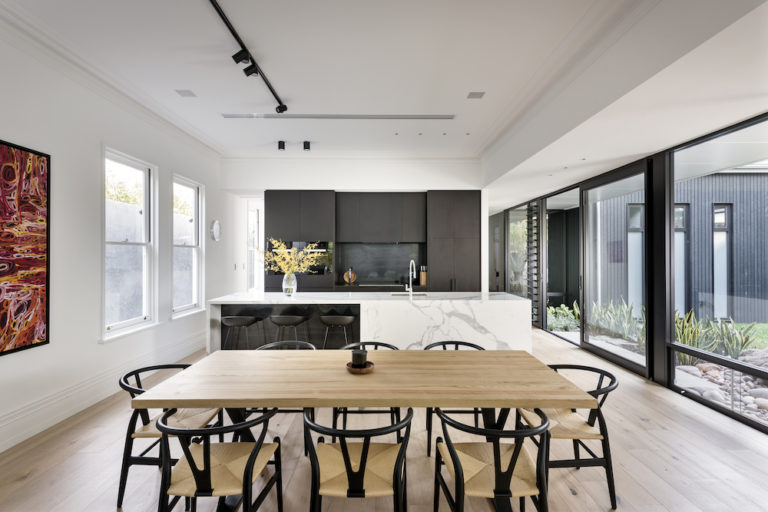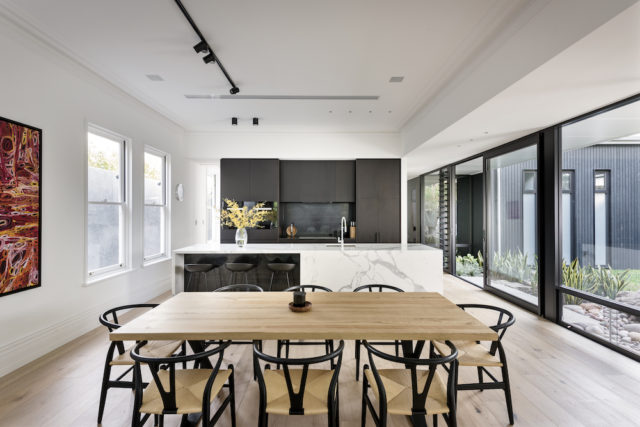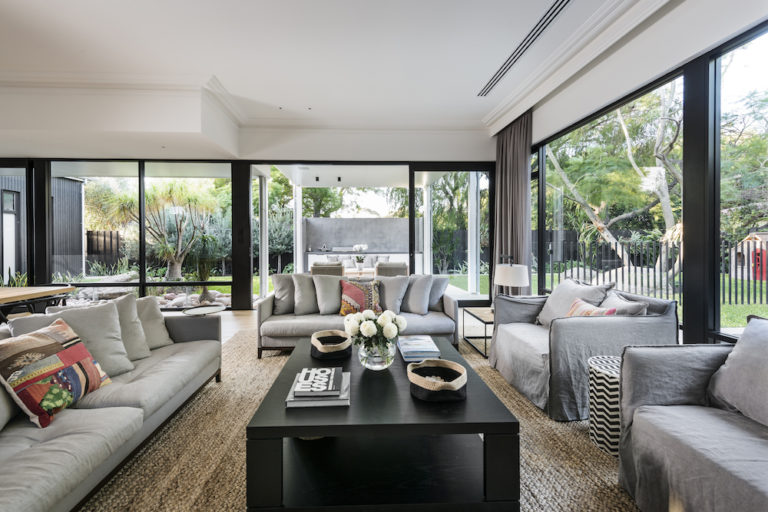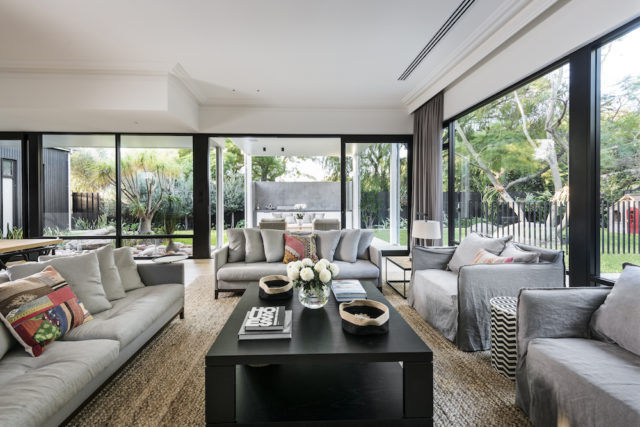 "We believe there is something very authentic and beautiful about a heritage home; something that is hard to replicate new. We get an immediate sense of quality and solidness; a sense that great care has been taken to craft it. This was another driving factor for us to bring the old home back to life – not losing all that beautiful detailing and workmanship," says Sophie who rebuilt the front façade (the chimneys were strengthened and repaired) and repaired the home's original six-metre-long jarrah floorboards too.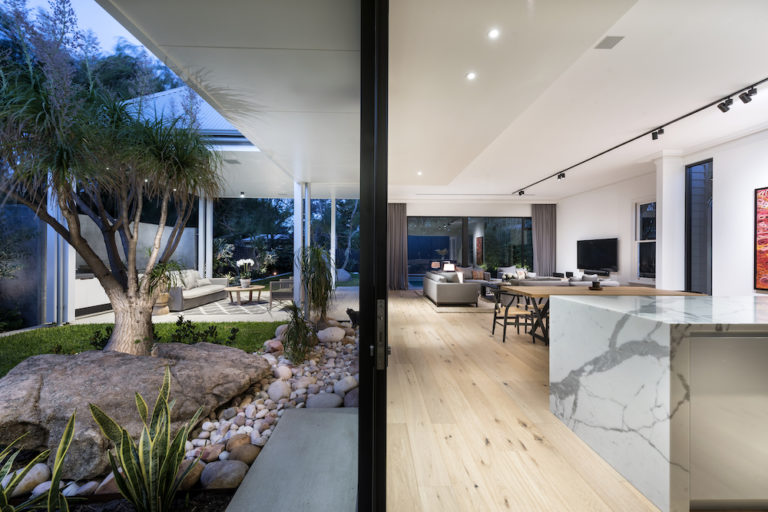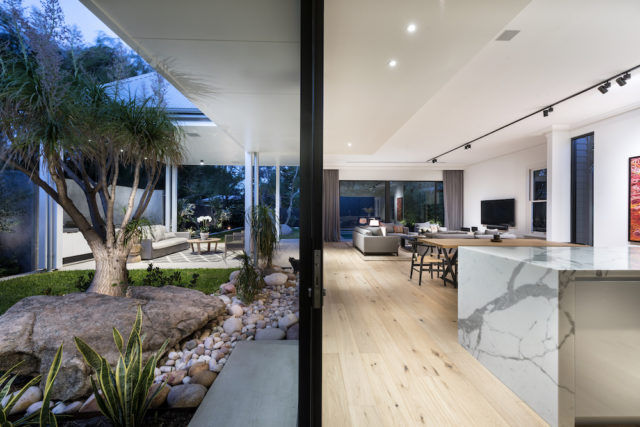 And when it comes to the home's stunning rear extension, a commitment to 'beautiful details and workmanship' is evident where MAEK settled on a unique blend of old and new. "Whilst we have not imitated the old, we would never do this, it's difficult to know where the old house ends and the new addition begins," says Sophie.
For example, the living room (a highly contemporary addition) features heritage sash windows, plus detailed skirting and cornices; and it's one of Sophie's favourite places to inhabit. "From an aesthetic perspective, the kitchen and living area is a delightful space to be in. You feel as though you are nestled in your own secret garden with its lush green outlook. It's beautiful all year round," says Sophie.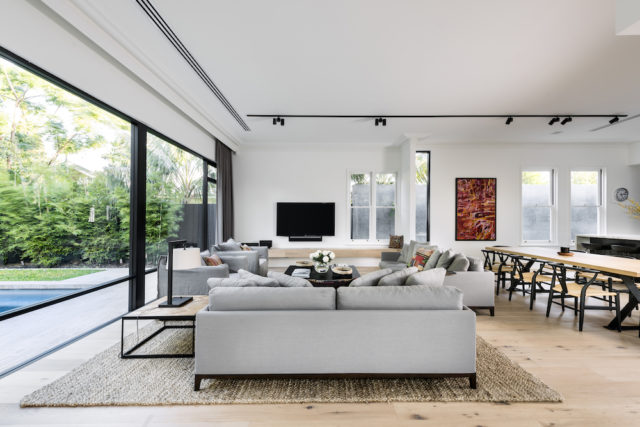 The bathrooms, with their generous proportions of marble and stone, are some of the home's standout spaces. One of them is situated in an original bedroom, and now sports a vintage freestanding bath in front of an original black and white fireplace. "The heritage features are complemented by a generous ceiling height, large proportions of statuario marble, limestone floors and supersized mirrors. The result is grand and luxurious, but also calming," says Sophie.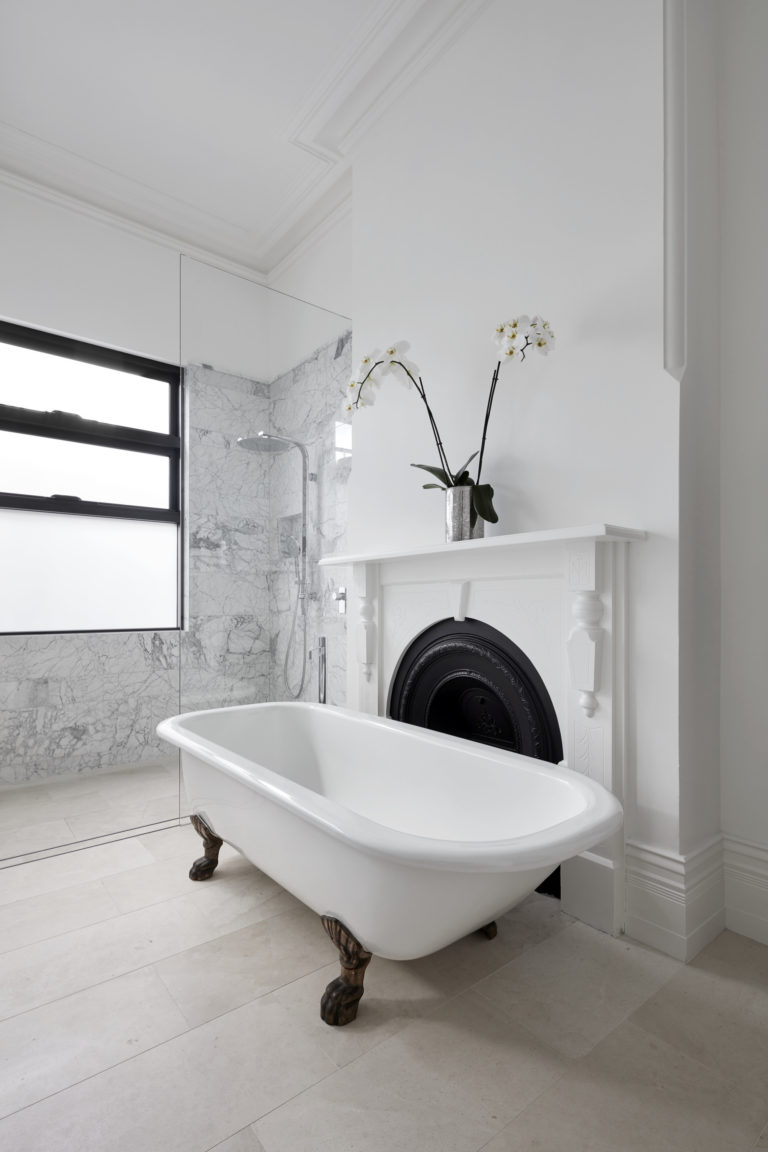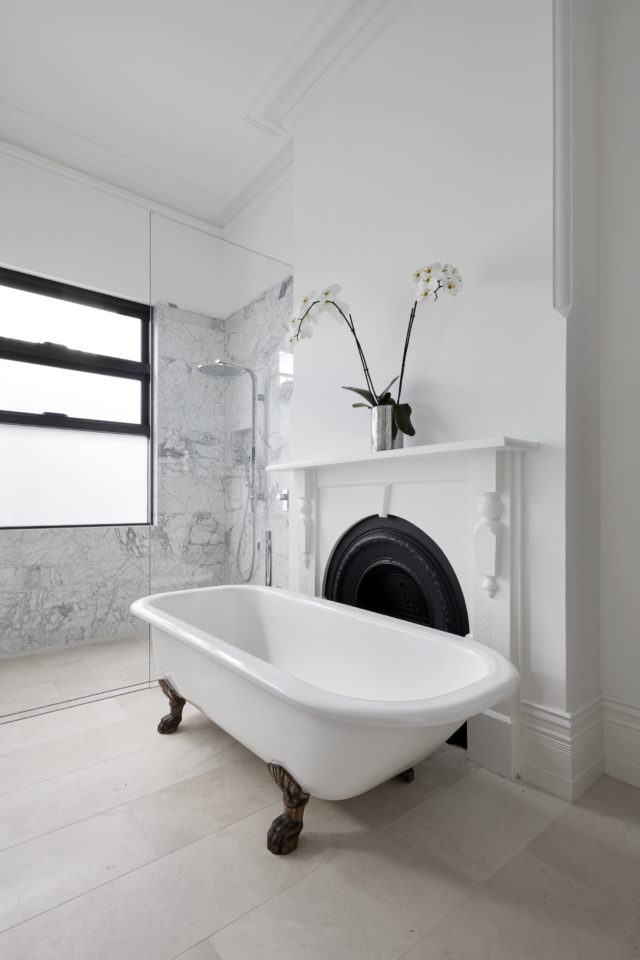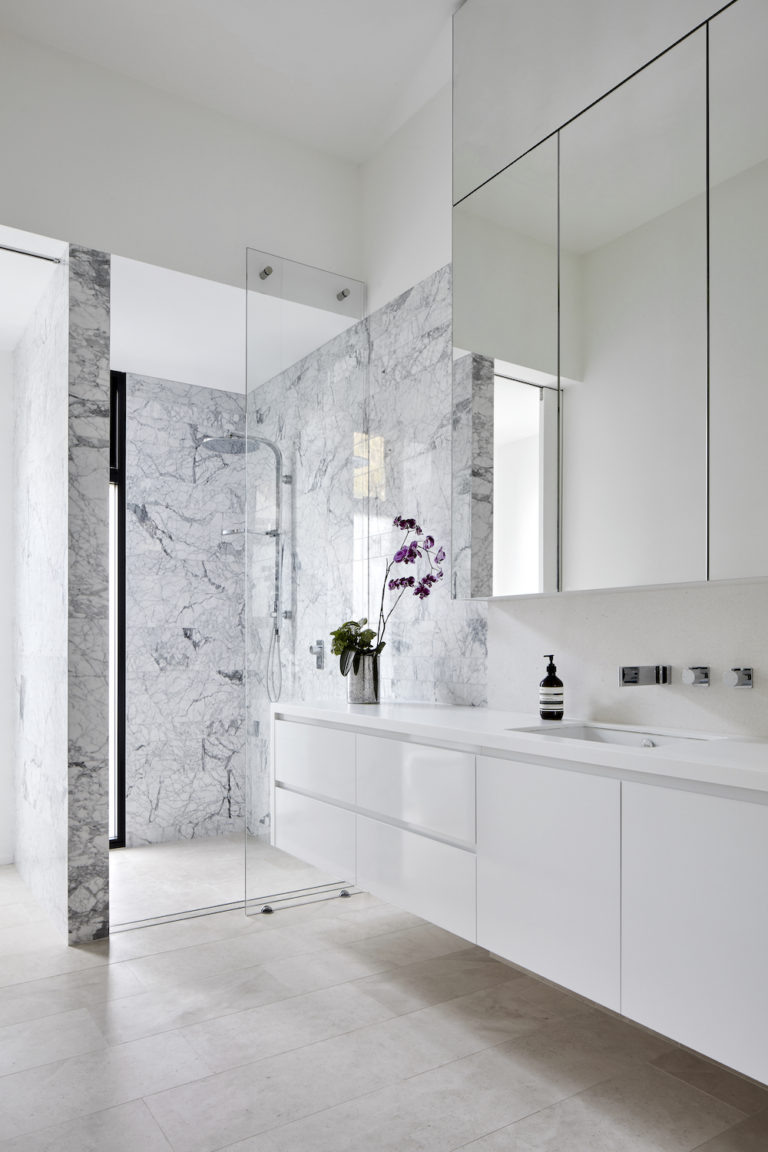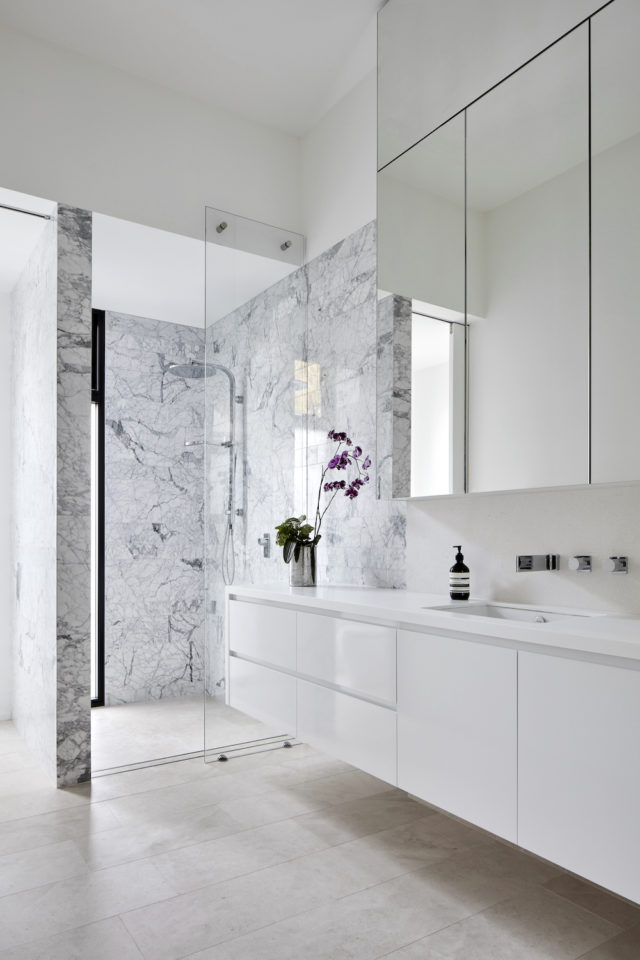 The beautiful garden features a few large boulders, nestled beneath trees among plants and rocks, giving the garden a lovely organic feel. "From kids' playdates to grown up barbeques and lazing about on a Saturday morning, the house works perfectly for us. The kitchen, living area and alfresco are surrounded by an oasis of lush green gardens and pool, which makes for a very tranquil space to enjoy."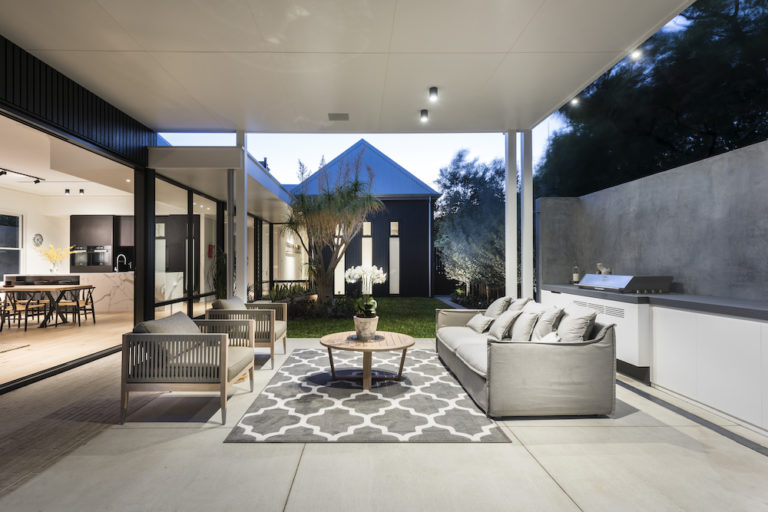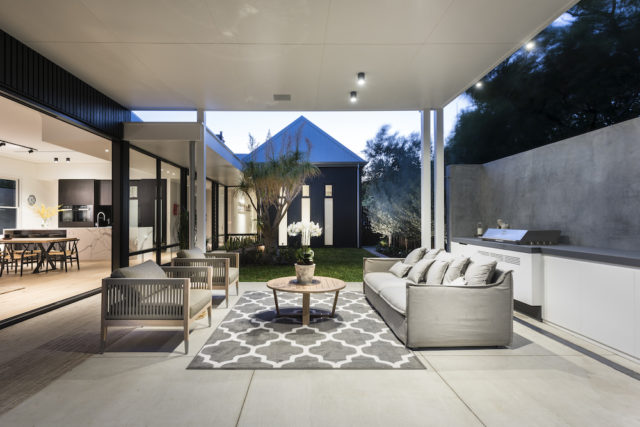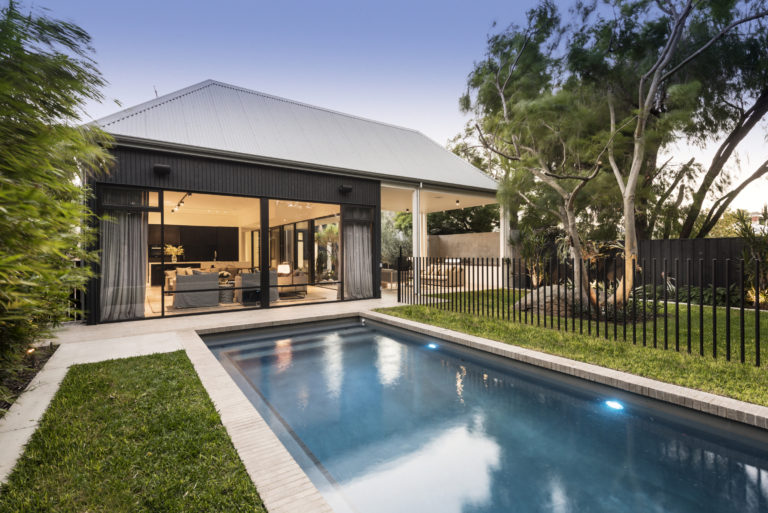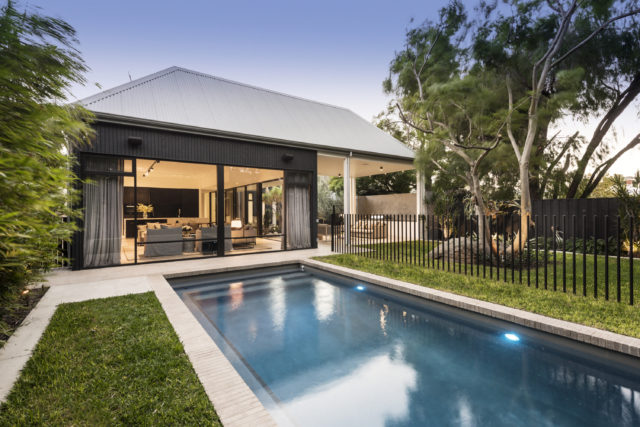 Photography: Joel Barbitta & Jack Lovell
For more on MAEK | A landscape designer's green oasis in Perth