Located on Victoria's Mornington Peninsula, this home serves as a coastal getaway for an older couple who harbour future plans for it to become their forever home. With grown up children and grandchildren, the couple engaged Jasmine McClelland Design to design a beautiful home that the whole family could enjoy but that was age-proofed too. "They were keen to make it suitable for when they retire in the future so wanted a lift, walk-in bathroom and allowance for rails down the track," says Jasmine of the home that sits on a leafy coastal block and has enviable ocean views.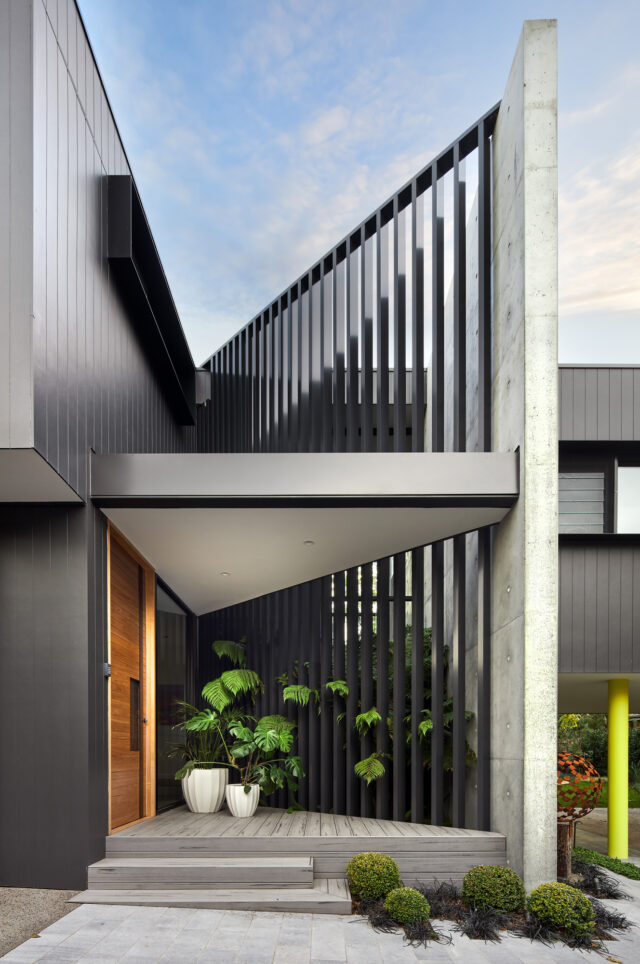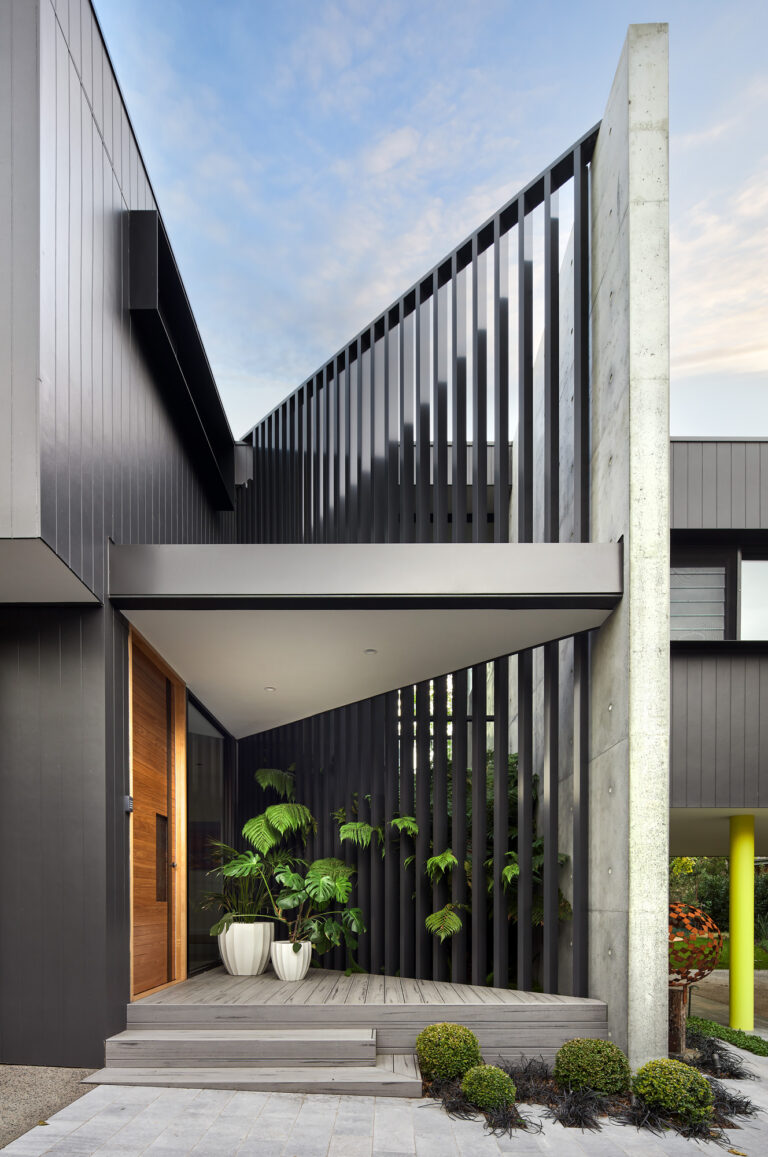 "As a house designed for entertaining, the kitchen was always going to be the beating heart of the home. As such we installed an extra-long island bench where friends and family can sit and chat whilst meals and drinks are made," says Jasmine who raised the cabinetry off the floor on a steel frame to reduce what would have been a rather heavy feature if executed differently.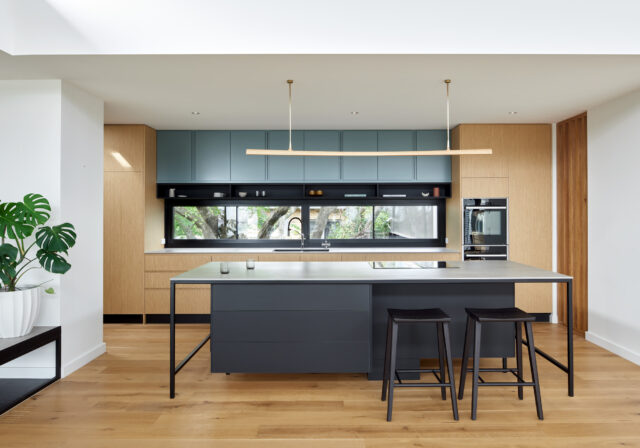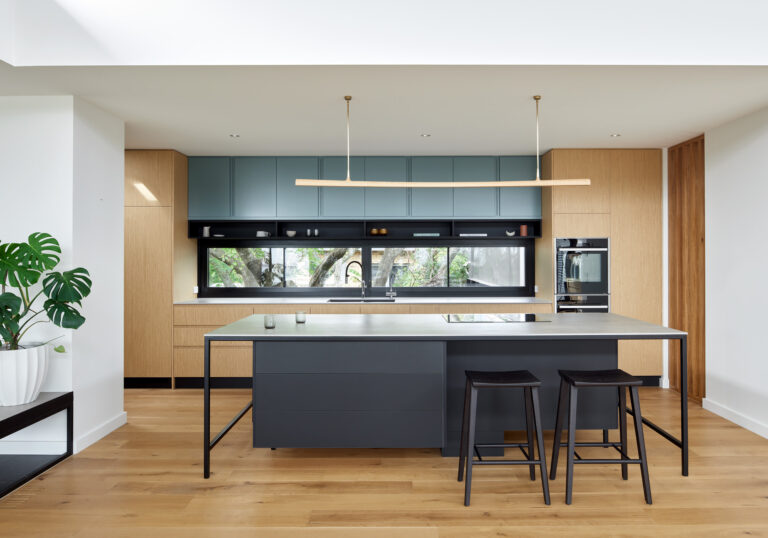 "The couple love wood and weren't afraid to use different colour and textures which adds warmth without upstaging views of the water," says Jasmine who just received an HIA award for her work on the home's expansive kitchen. Combining timber veneer with teal coloured Laminex overhead units, slimline Dekton benchtop and pop-up rangehoods, the kitchen is the heart of the home.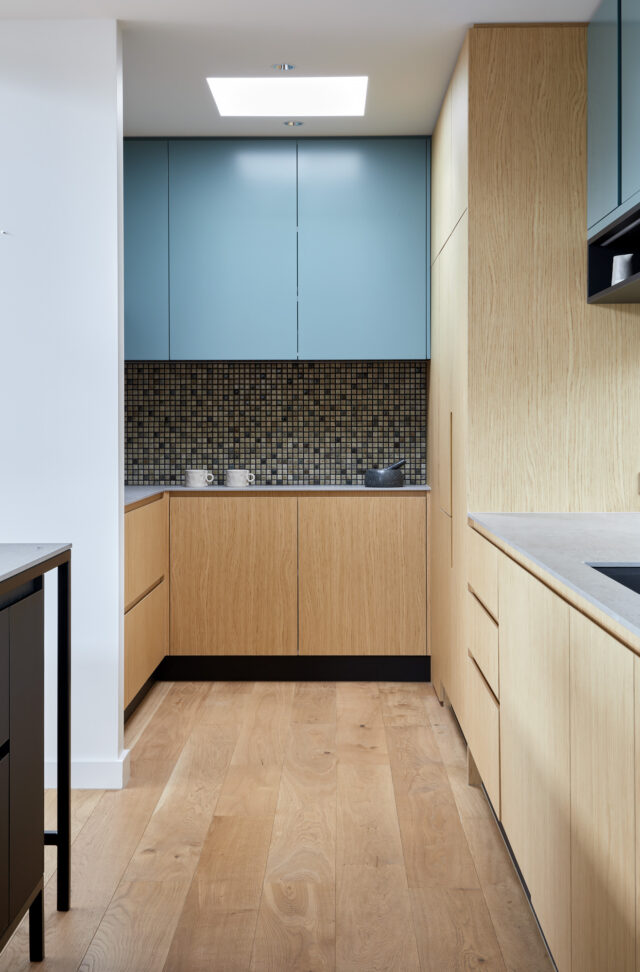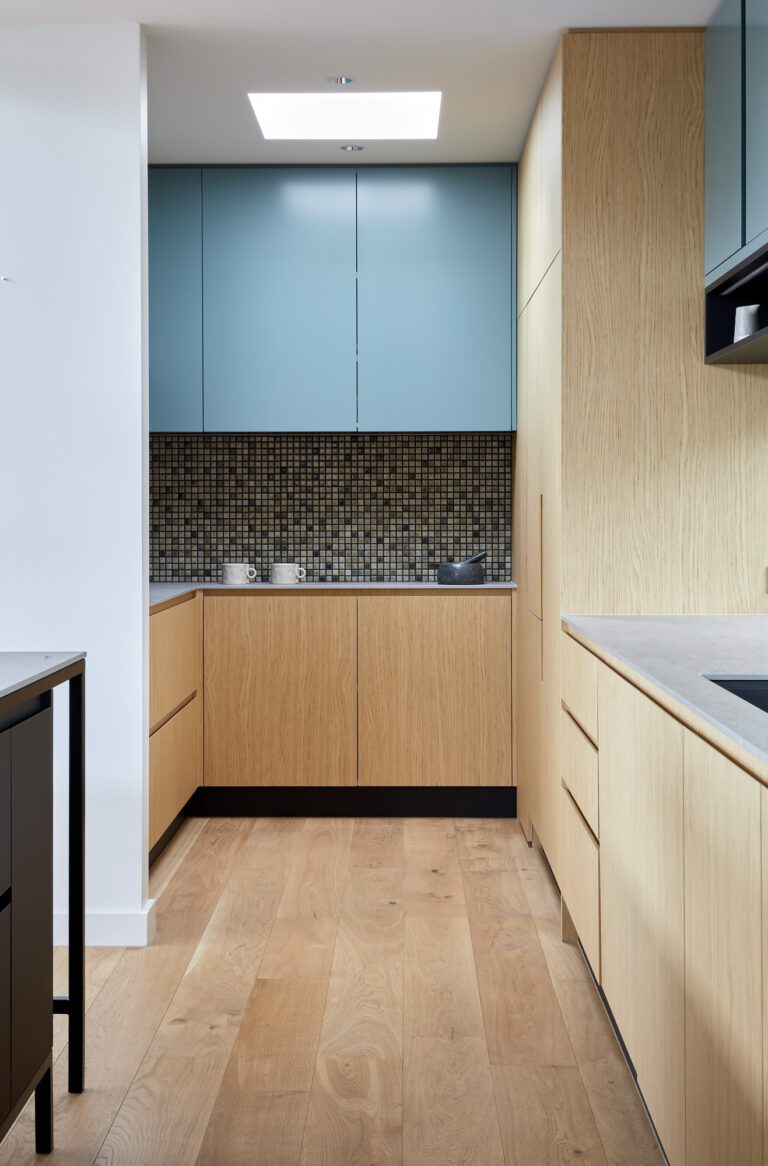 "One of the most important aspects of the brief was the preservation of a much-loved tree visible from the former kitchen. It was the backdrop to the preparation and celebration of many family meals in the past," says Jasmine who installed picture windows in the kitchen area so that the beloved tree can frame future memories too. The home sits on the site of the couple's old holiday home.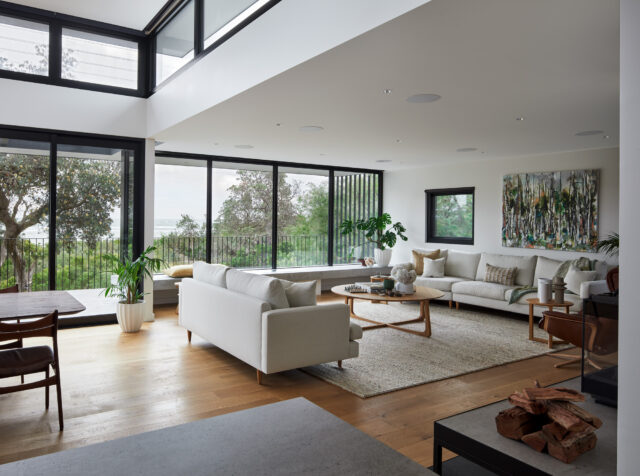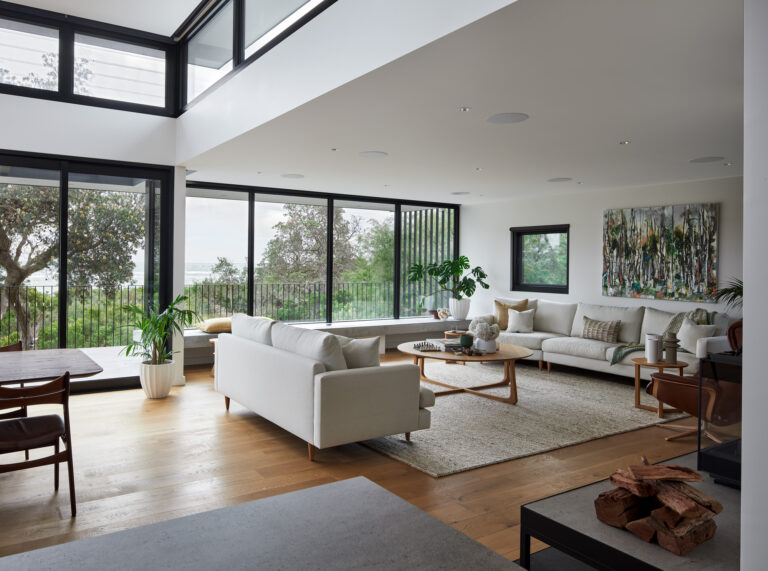 The ensuite was designed for maximum relaxation and combines mosaic tiles with a freestanding bath and large skylight where the couple can enjoy the ever-changing light above. The laundry is a statement space that features orange cabinetry and the mud room is rather playful too. "Both spaces were designed with fun and colour in mind and, though they are primarily functional inclusions," says Jasmine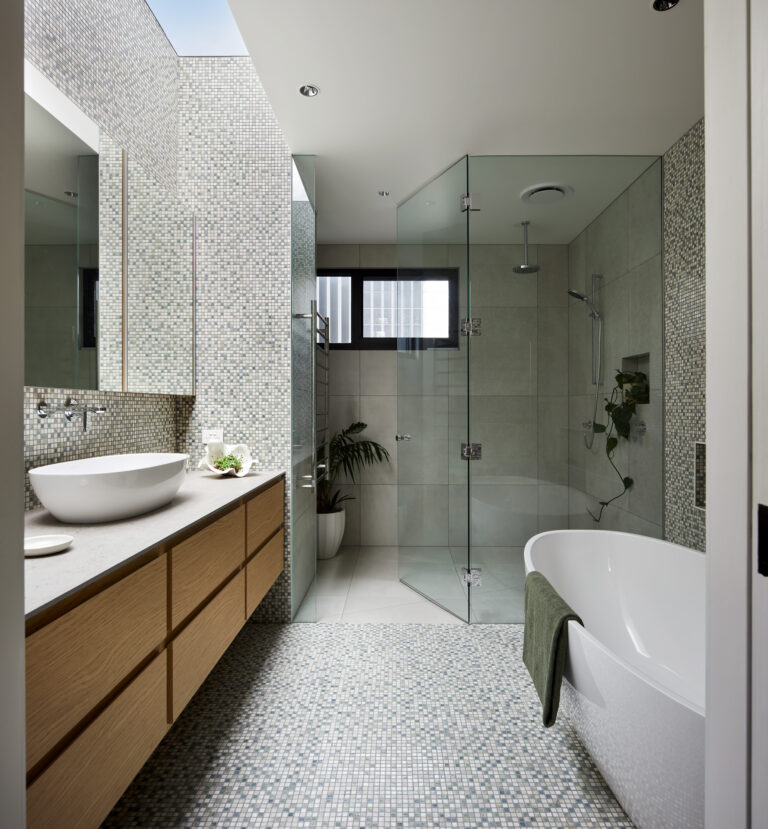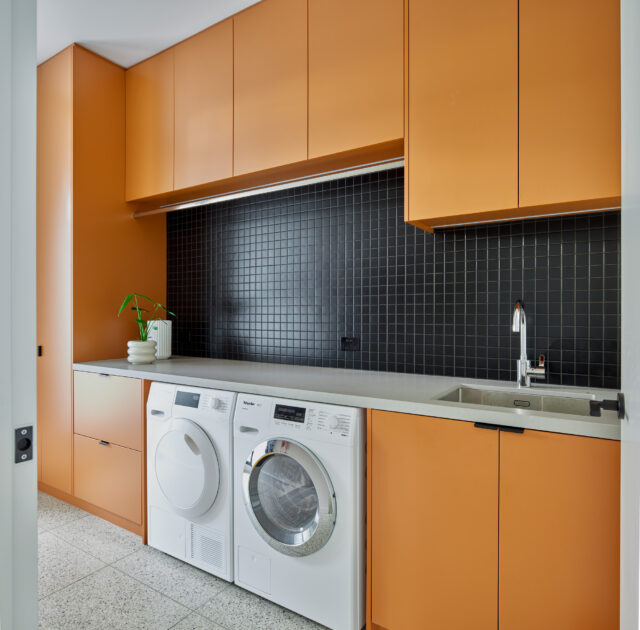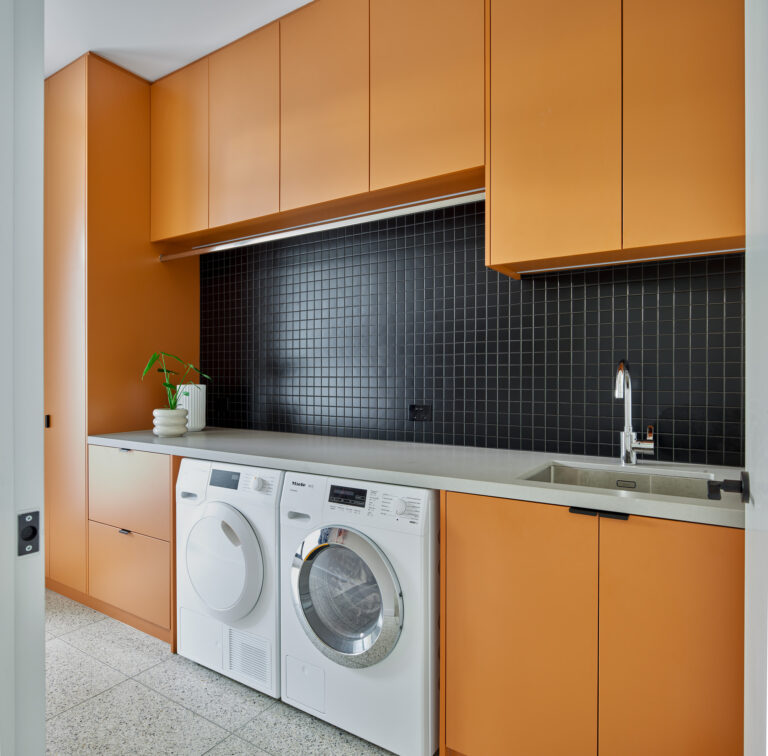 "We are most proud of the way the interiors, build, landscaping and architecture came together seamlessly in this beautiful, luxuriously comfortable home. The most rewarding part of the project was to return to the completed space and see how happy the clients were. They were satisfied that the job had met and exceeded their brief."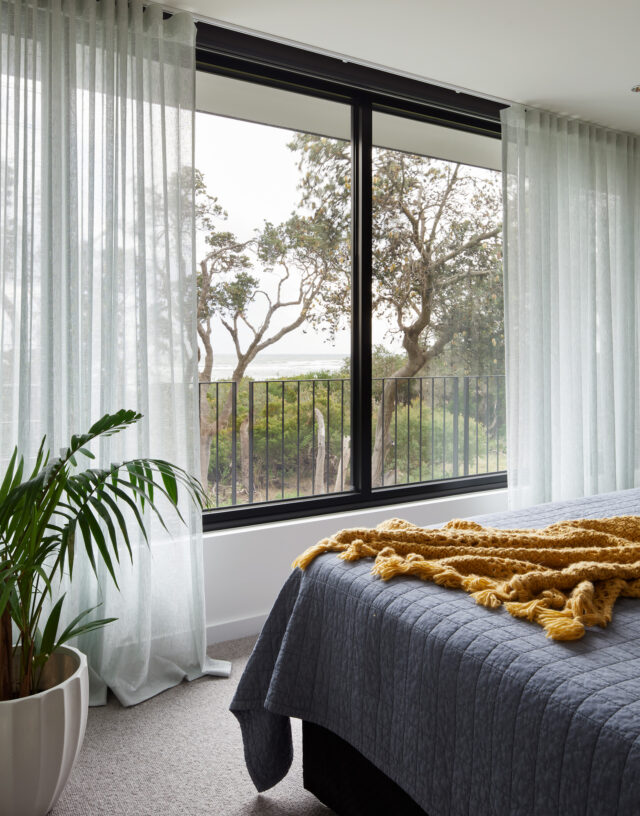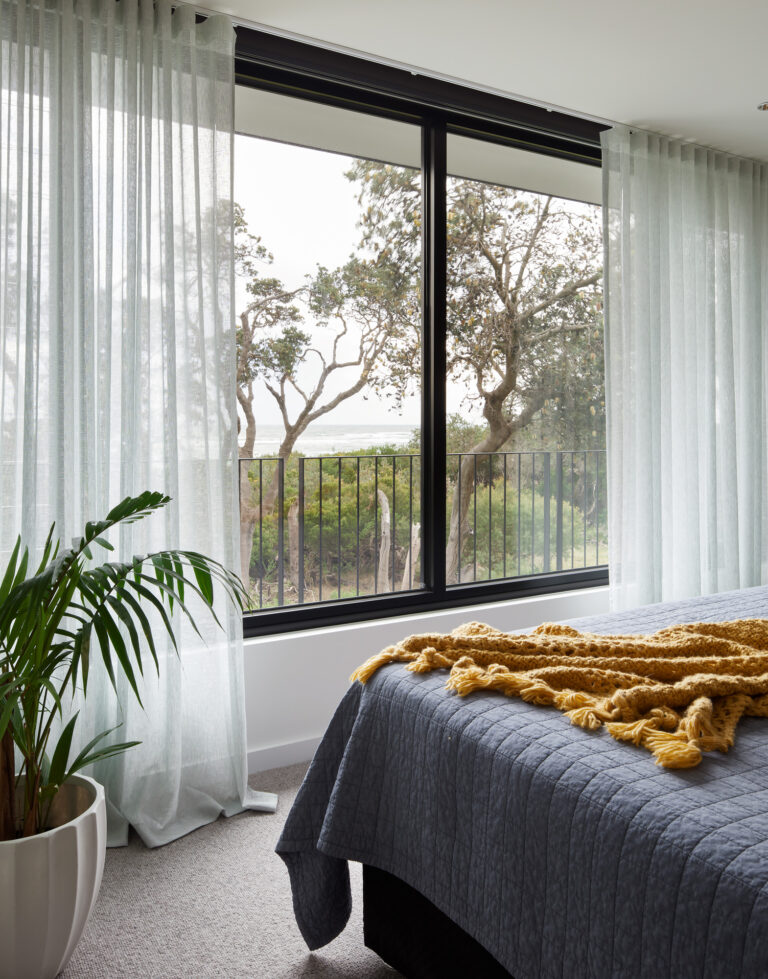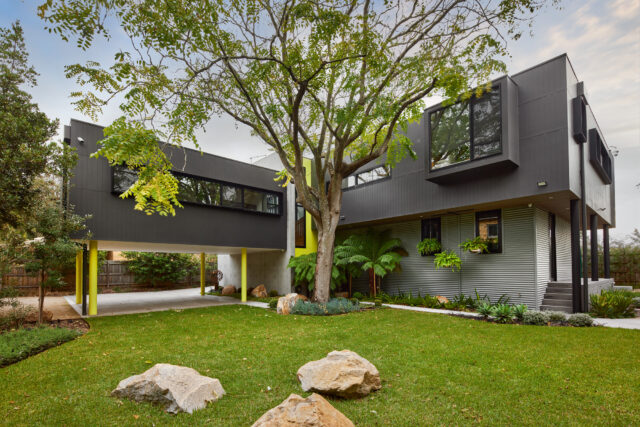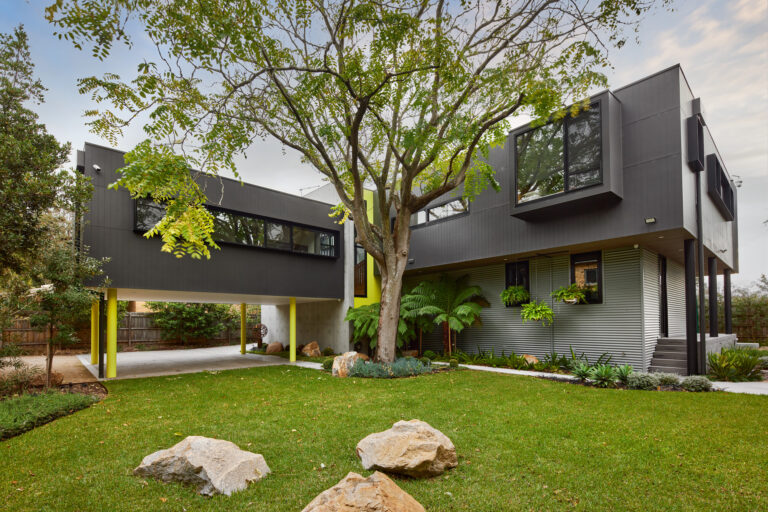 For more on Jasmine McClelland Design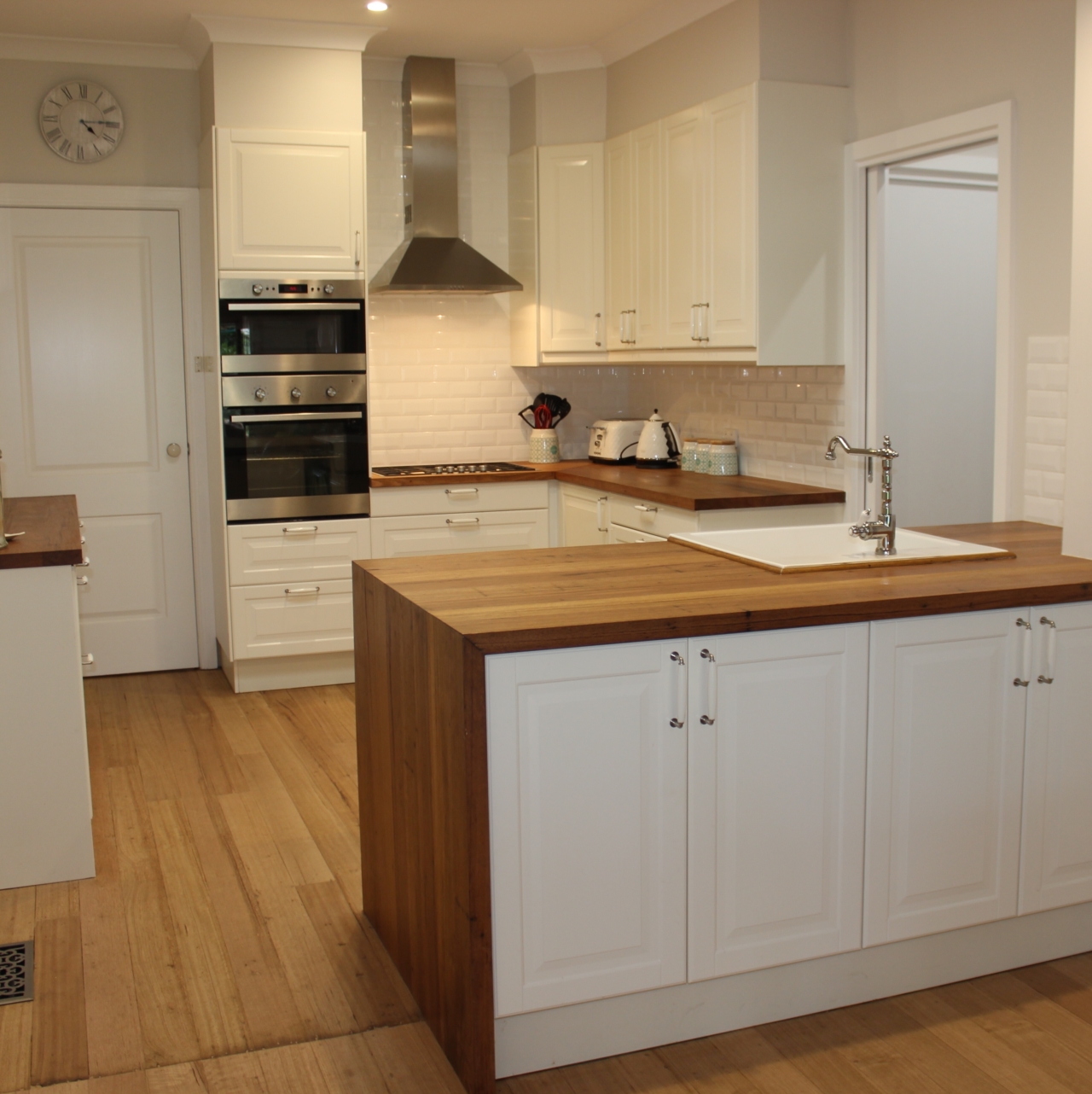 Contemporary landscapes inspired by the Mornington Peninsula
Working as a fashion designer for 15 years, Jane Mogensen loved nothing more than returning home at the end of the…