This stylish new home is located on a block in the small seaside town of Balnarring on the Mornington Peninsula. Incredibly, the block was purchased 45 years ago for just $9,600 and was vacant until very recently when Atlas Architects were employed to work their magic on the site. With their children now grown, the owners decided the time was ripe to relocate permanently from the city.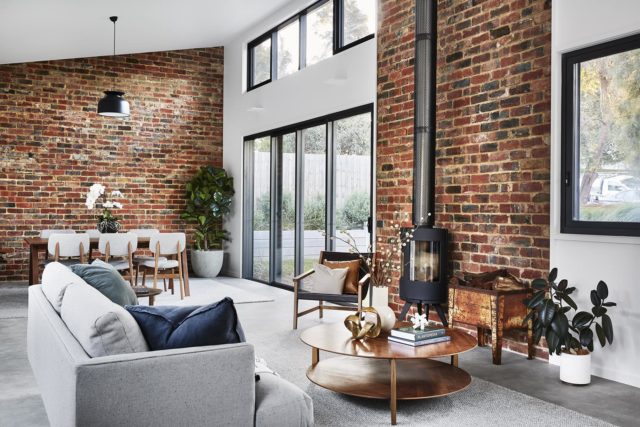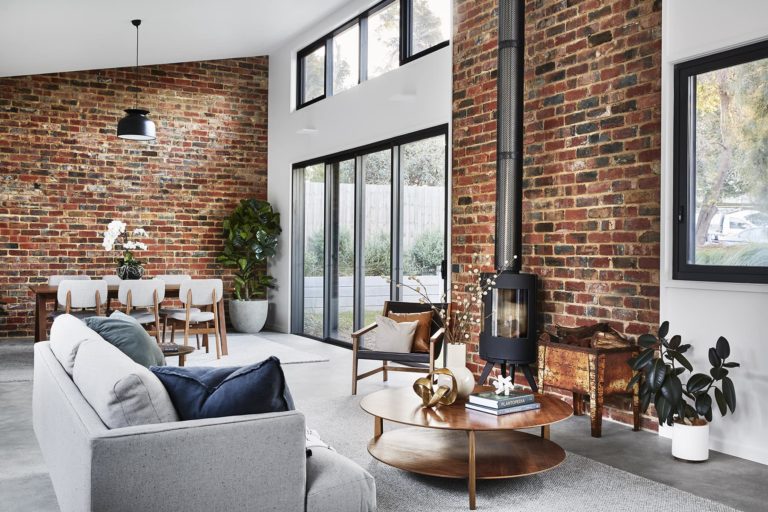 "Blending in with its bushy site, the home's corrugated iron and timber cladding reference the Australian coastal vernacular," says Atlas Architects' Aaron Neighbour of the home's aesthetic.
Modest in size but, large enough to accommodate visiting family (there are three bedrooms), the home is energy efficient and has excellent passive solar qualities and natural ventilation. "The owners were after a home that was environmentally and socially sustainable," says Aaron.
Heavily involved in the design and construction of the project, the owners hand-picked every internal finish, fixture and fitting and even undertook several construction tasks themselves including the construction of retaining walls, landscaping and site drainage. "The outcome is a cherished home with a strong sense of place and an emotional connection to the owners," says Aaron.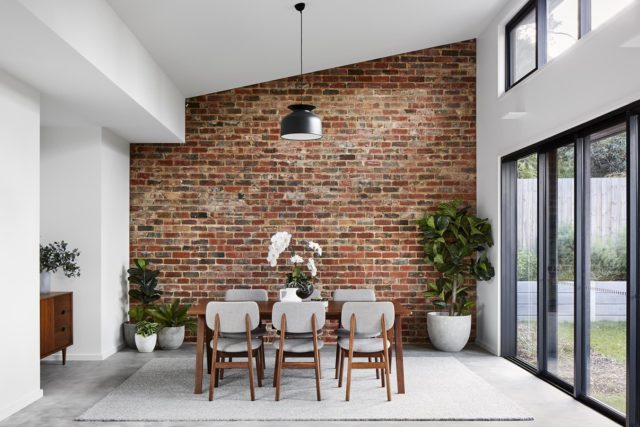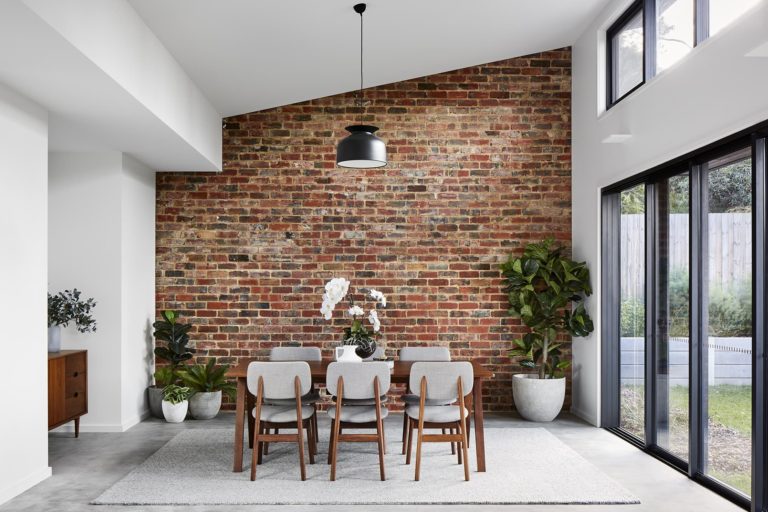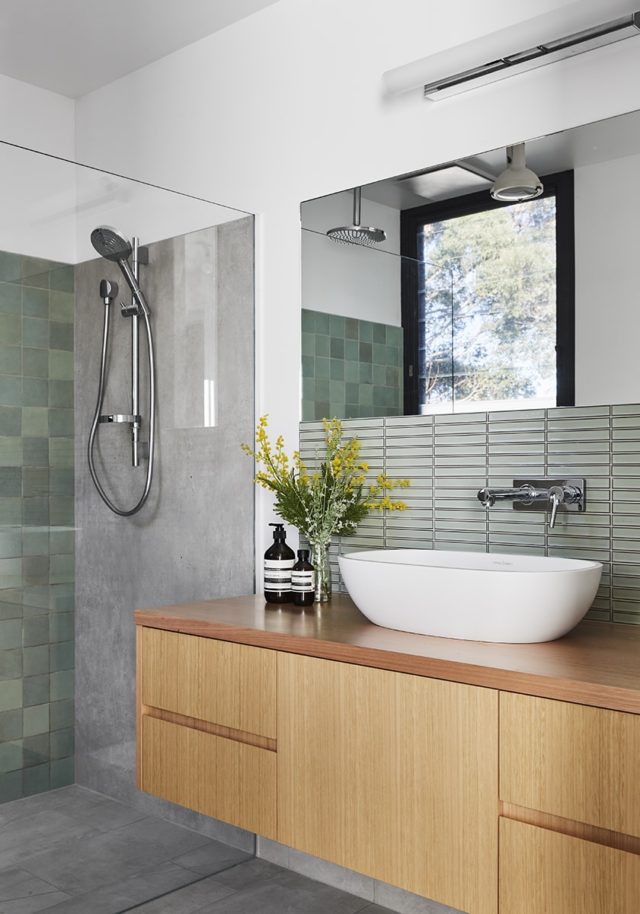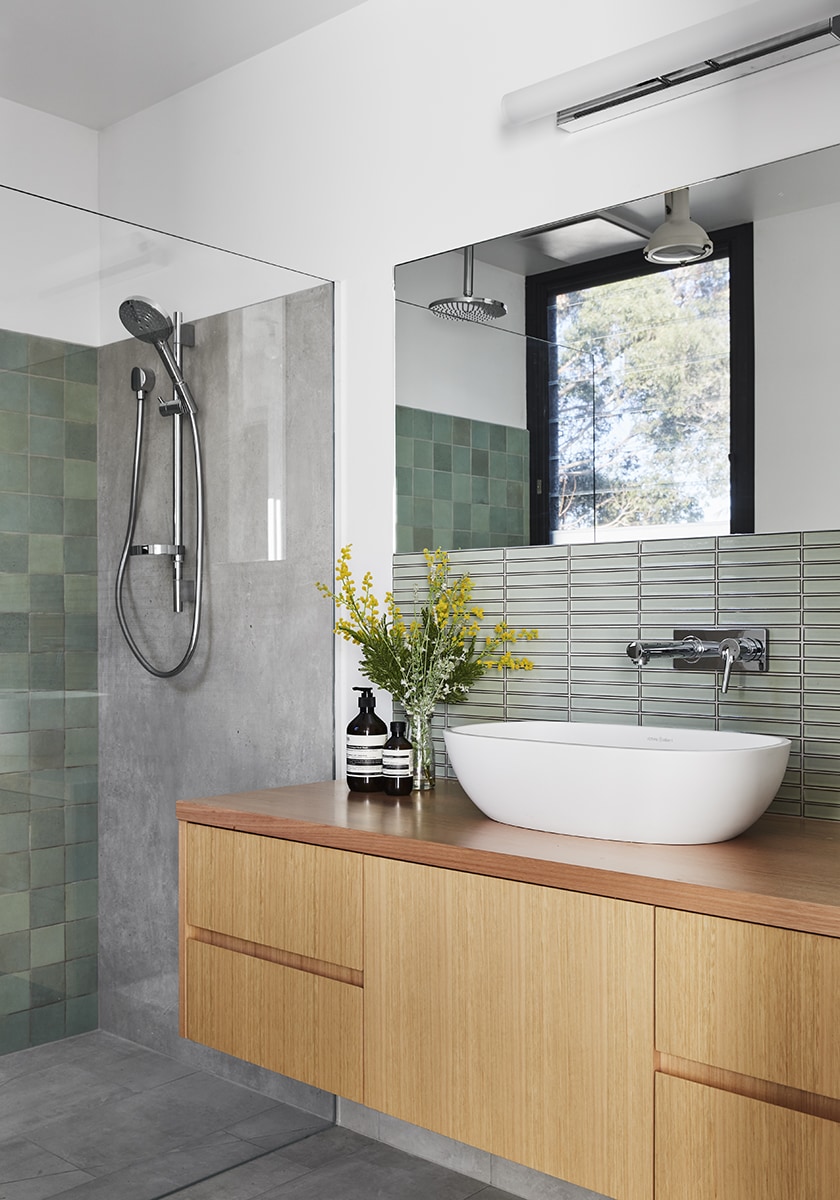 The home is comprised of a semi-public front courtyard shielded from the street by greenery and a generous setback. The private central courtyard is where the family socialises as it has direct access to the living, dining, kitchen and workshop while the rear courtyard acts as a functional outdoor space with firewood, garden storage, services, fire pit and veggie gardens. "With the tall trees retained and new medium-size trees planted, the rear courtyard has a campground vibe, referencing the couple's love for the outdoors," says Aaron.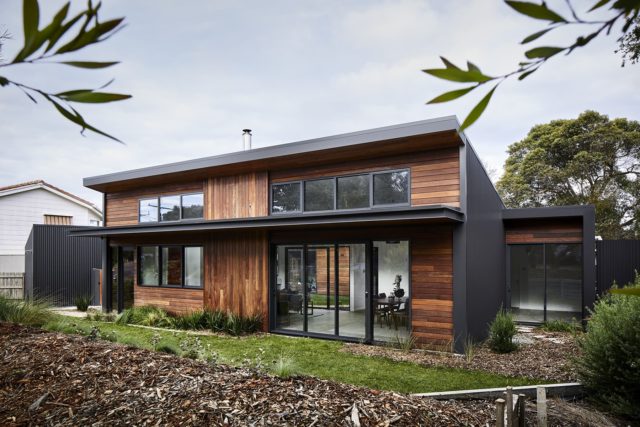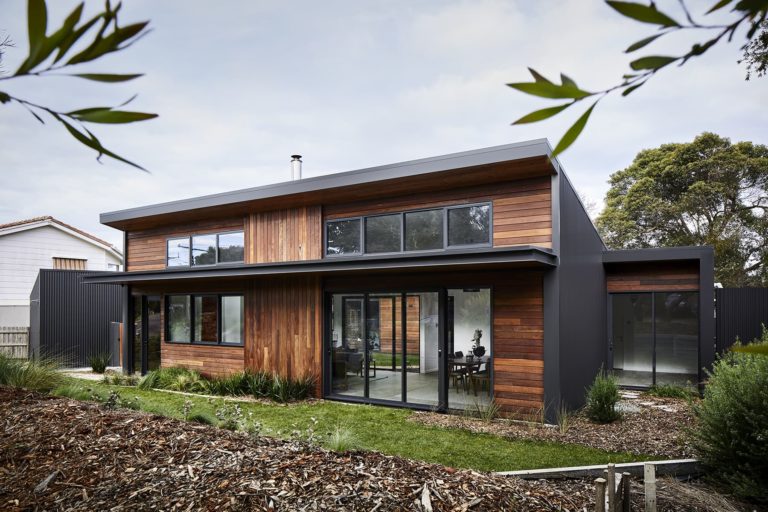 A prominent design feature, recycled clinker bricks were used for all of the internal brickwork and courtyard paving. "We love using recycled clinker brick for their sustainability, texture and tone. The mix of 70 per cent reds and 30 per cent blues create beautiful repetition and pattern that invigorates the interior space. The texture of these bricks is contrasted with the sharp lines of the white walls, further enhancing their presence," says Aaron.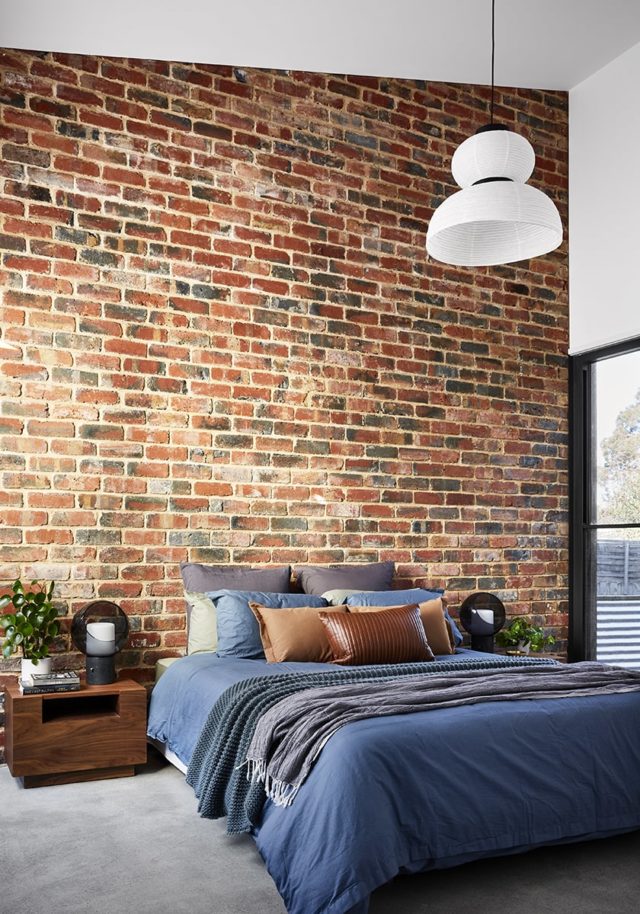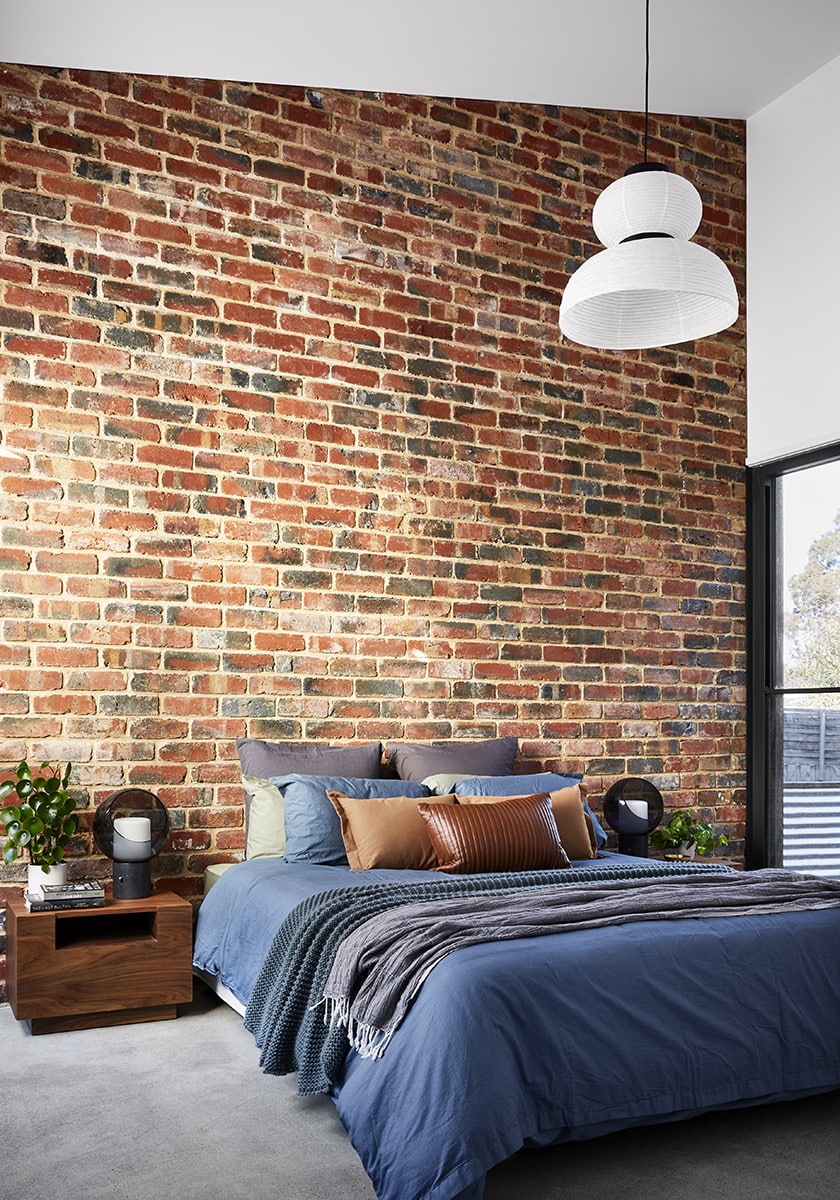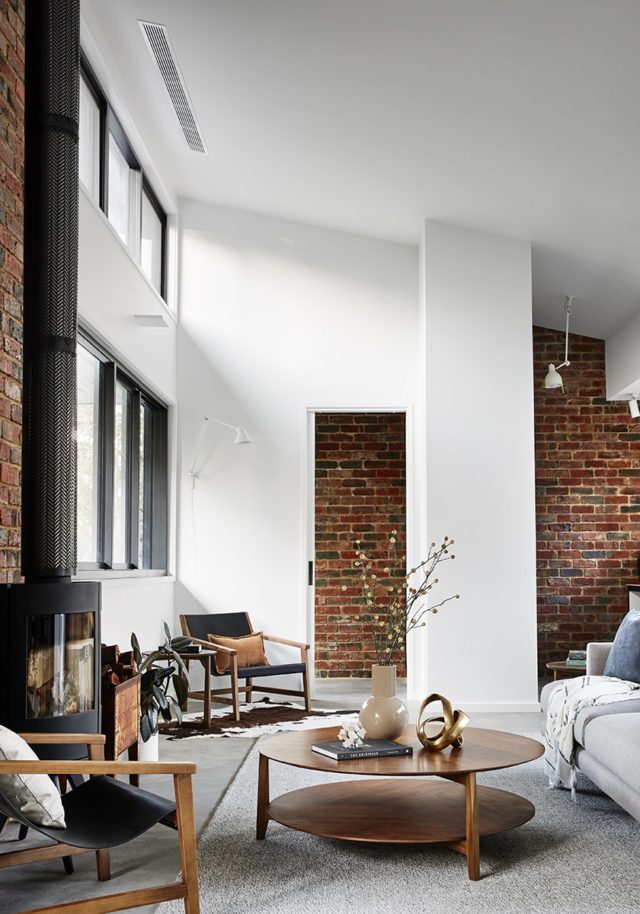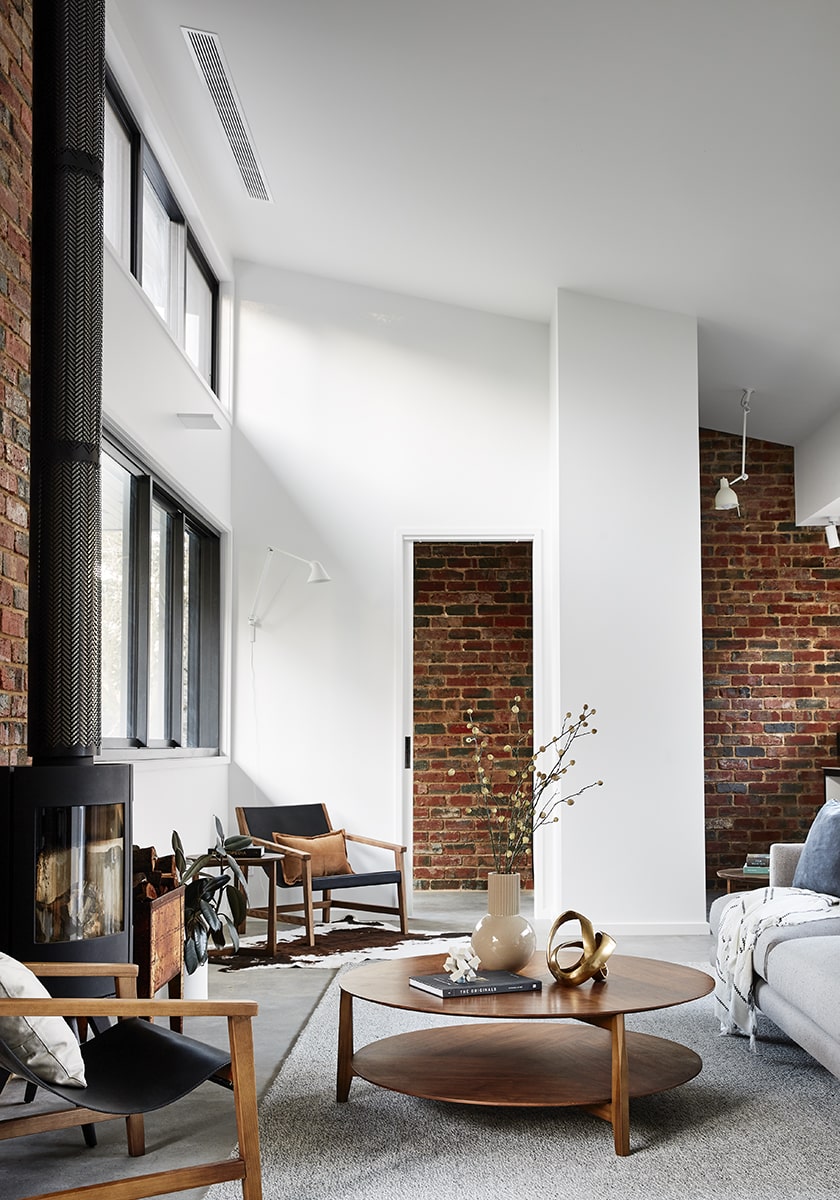 Another notable aspect of the home is its gorgeous timber bookshelf that was an impromptu feature created during the build. Constructed from offcuts of spotted gum timber that were used to clad some of the external walls, the builder created the shelves that are supported by round timber dowels. "By using the same cladding internally, we were able to bring some of the external warmth to the inside of the home," says Aaron.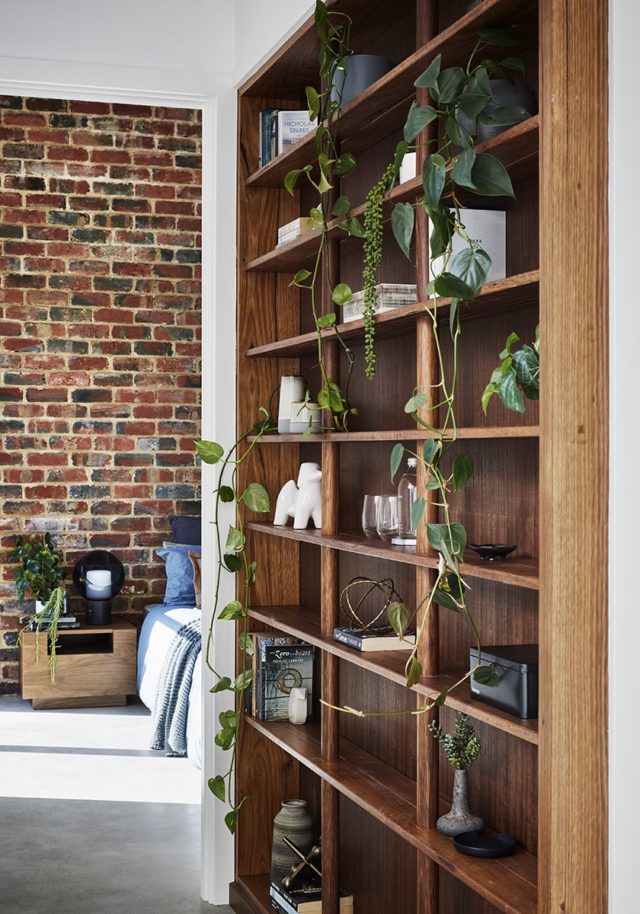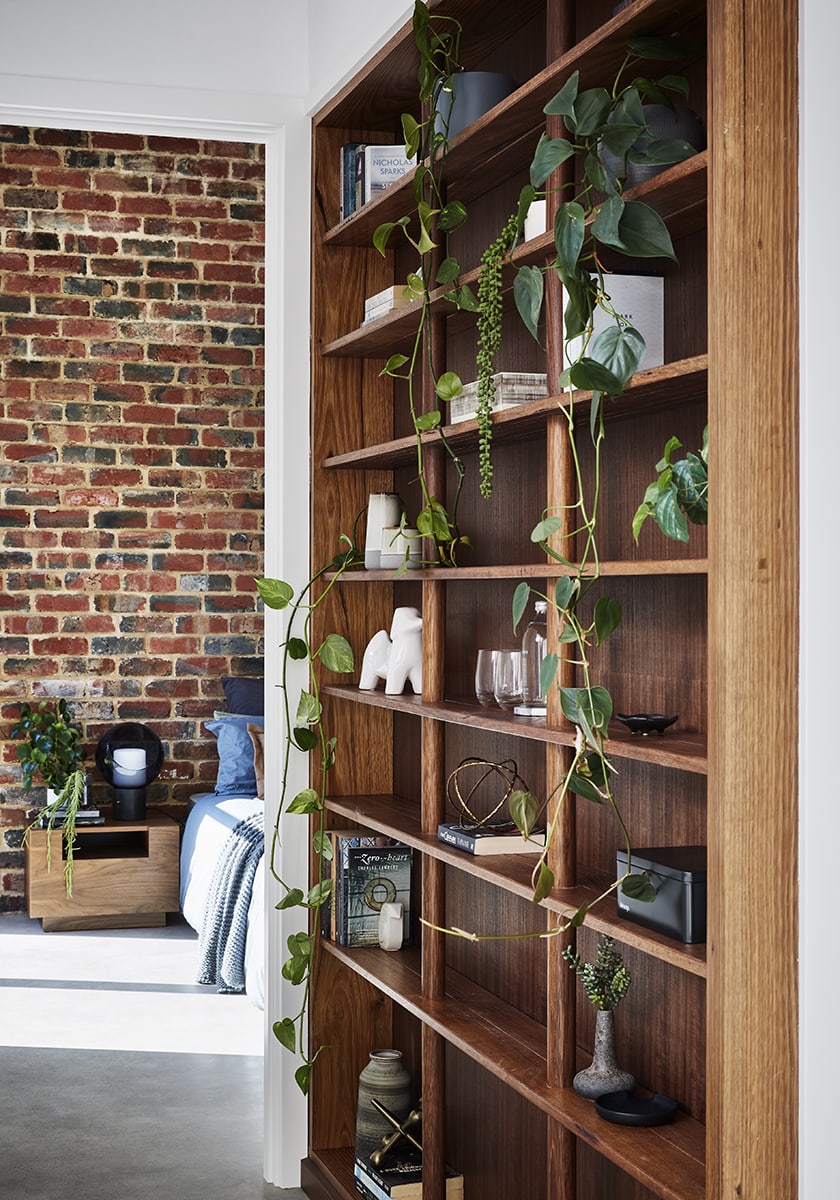 Selected by the client, the bathroom and kitchen finishes really complement the natural surrounds too. "Our client was inspired by the beautiful greens and greys that feature heavily in the Balnarring landscape and wanted to introduce this internally through tile selection and joinery finishes."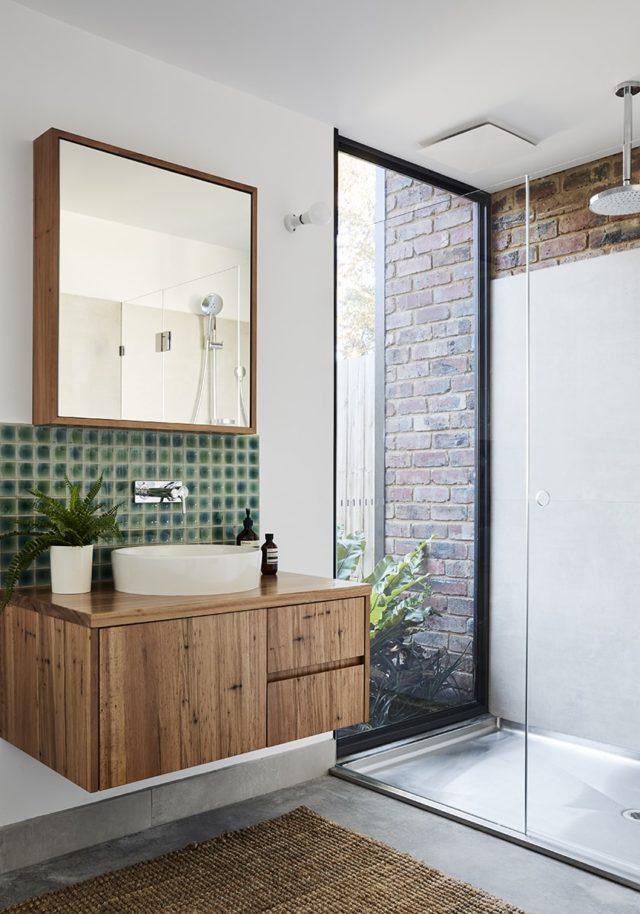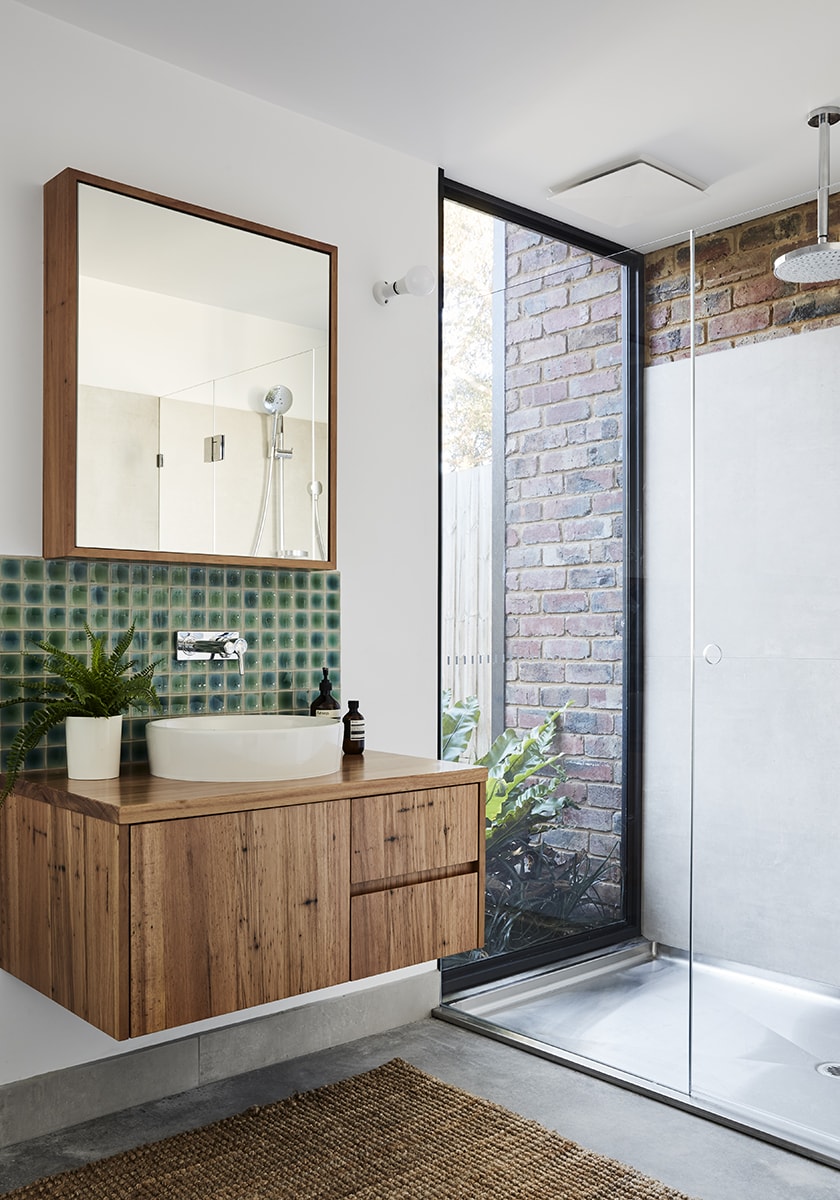 Photographer: Tess Kelly | Stylist: Homely Addiction