When interior designer Kathryn Trentini was enlisted to oversee the renovation of this Port Macquarie family home, she was tasked with creating statement moments in every room. The ensuing design features a series of impactful yet homely spaces that regularly delight the home's owners – a family of four originally from the UK.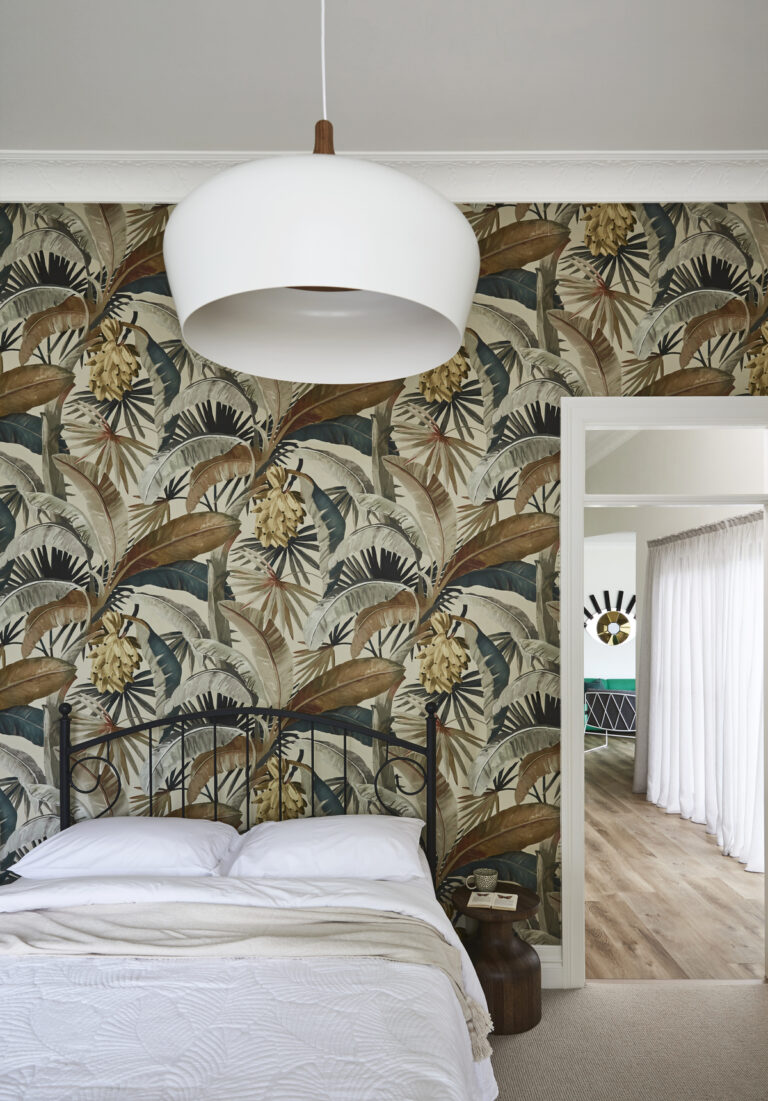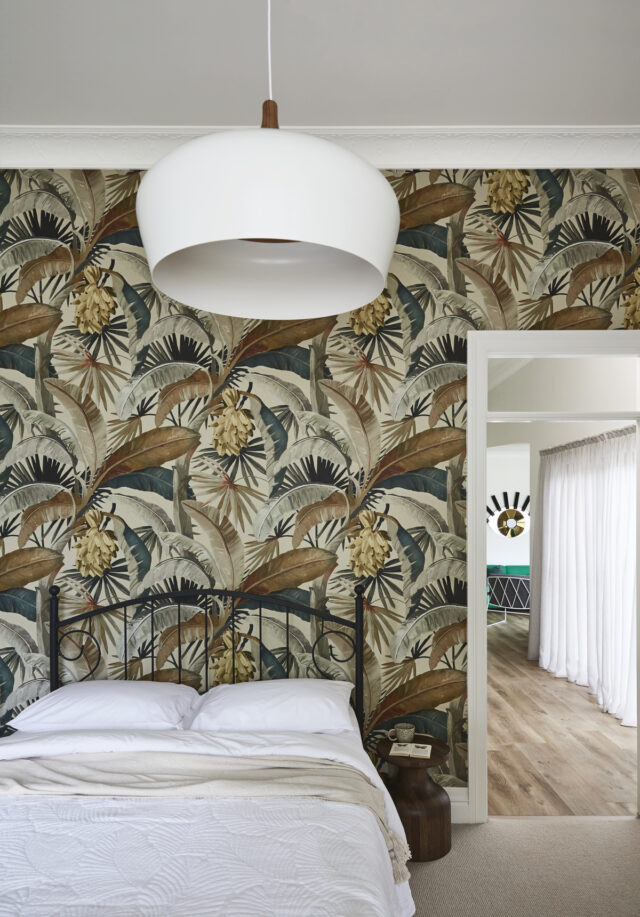 "When I was first brought into the house there was already a lot of colour but it was applied in a really terrible way," says Kathryn, who set about applying colour in a much more considered fashion. And while colour features throughout the home it's in the library that the biggest statement is made – the entire room is red, from the skirting boards to the ceiling.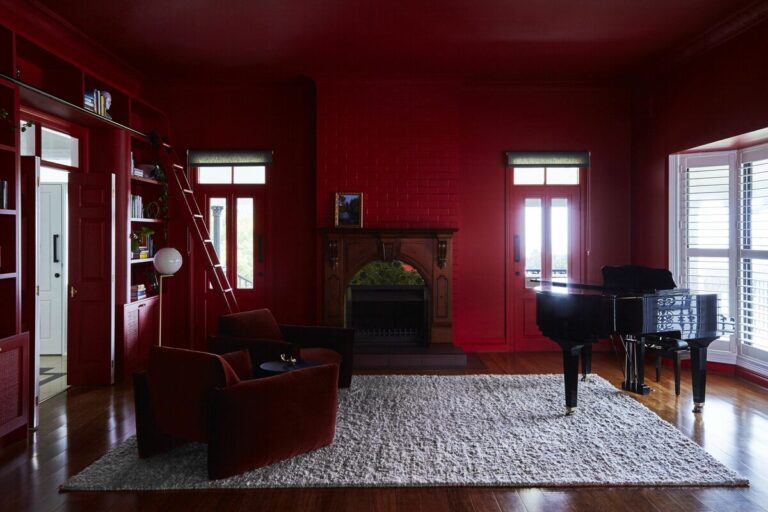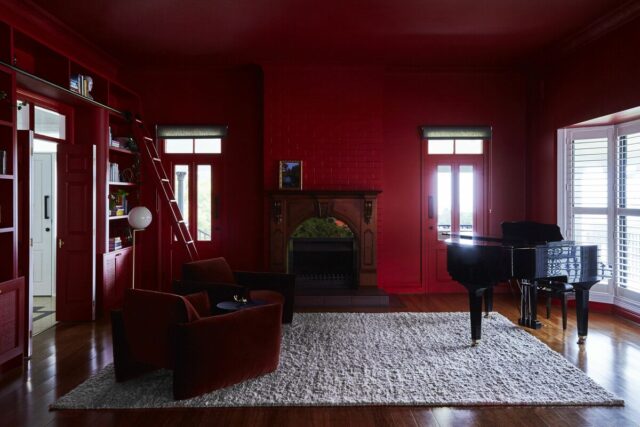 "It already had red on the walls, but it was such an old nanna room. I said that if they wanted to keep the room red, they needed to be brave enough to paint the whole thing. It's a really big room so it gets away with it," says Kathryn. The result is a super moody space that is amplified by layers of velvet and alpaca wool, an open fireplace, baby grand piano and brand-new joinery that ensures everything has its place. "The feeling that I get is that there is a lot of colour in UK homes because it lightens the mood from the drizzly weather. So, this room was a nice reference to the owners' roots," says Kathryn.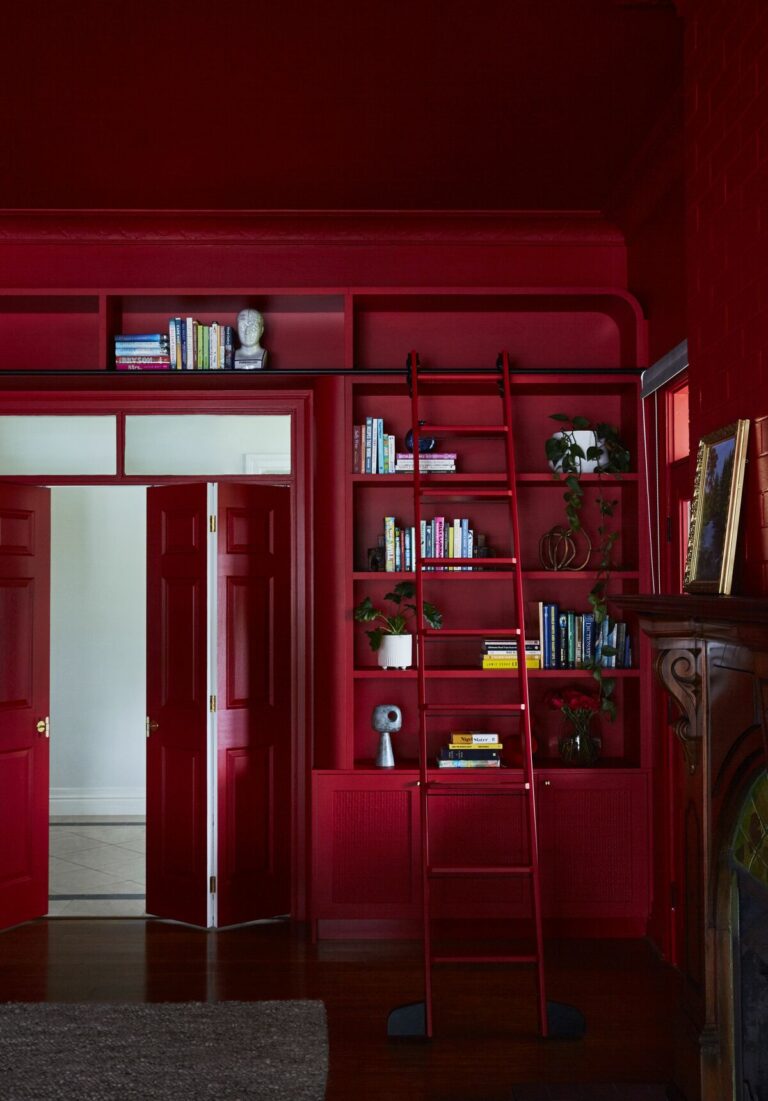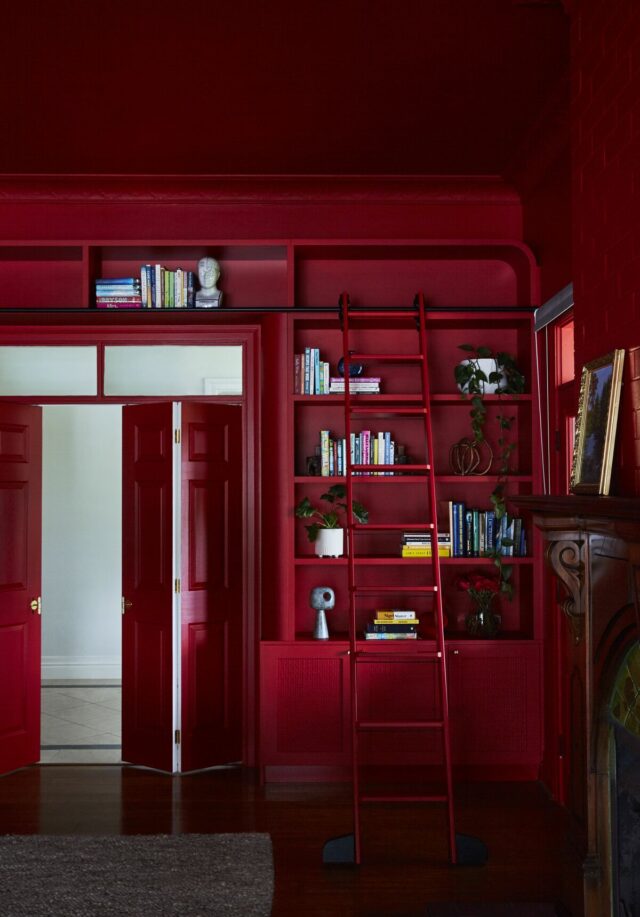 Colour is used in the kitchen too with a lovely blue tone (Dulux Calandre) featuring on a large section of cupboards and a deep aubergine shade (Dulux Concord Grape) further accenting the space. A neolith stone bench and splashback are another standout feature – alongside the joinery, stone was the biggest splurge of the project.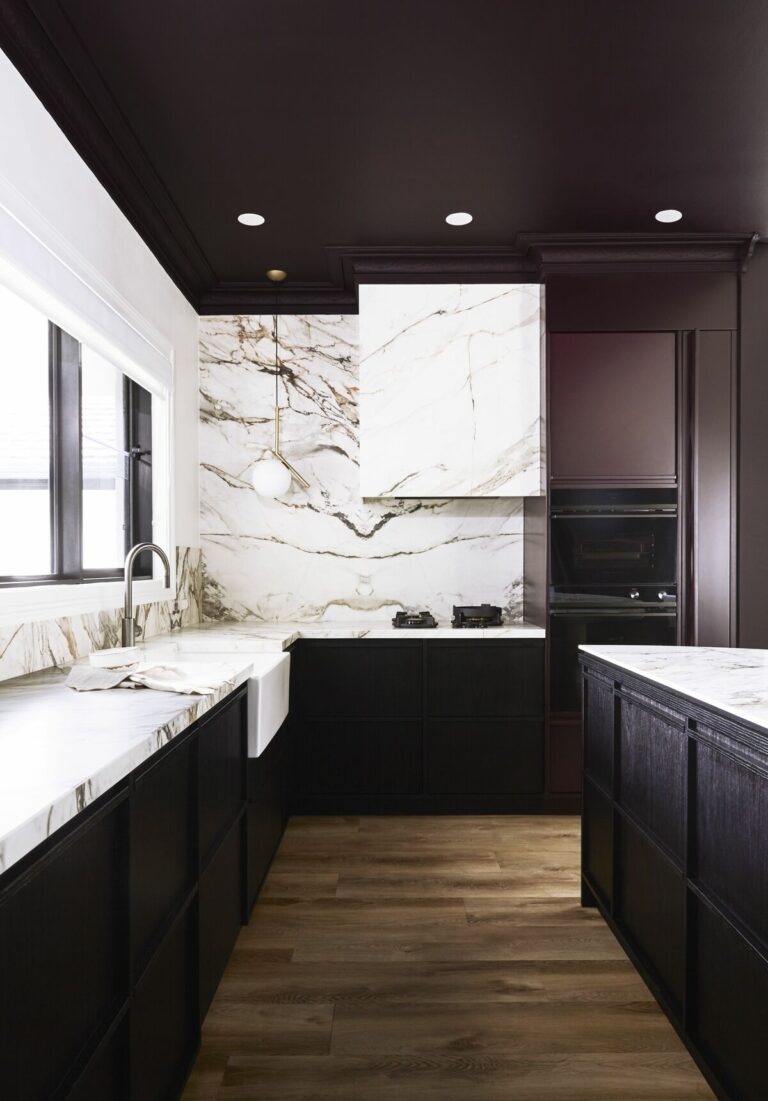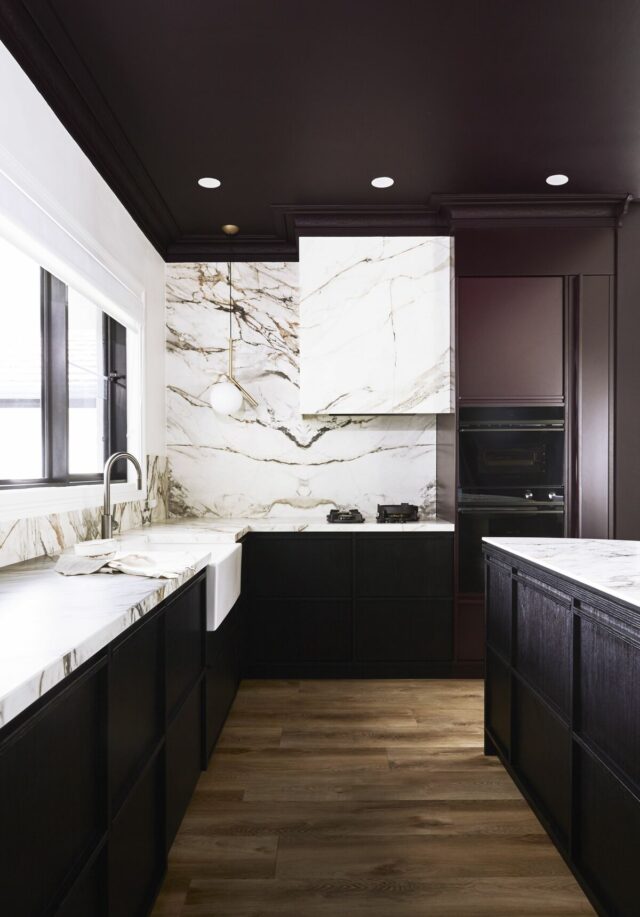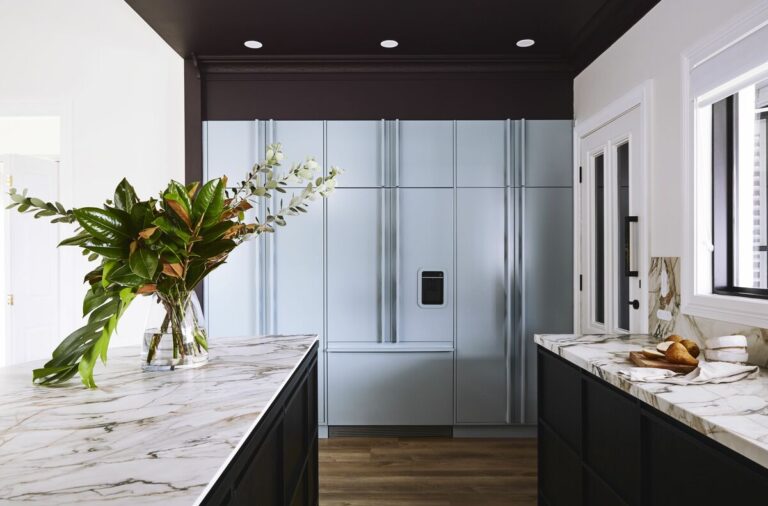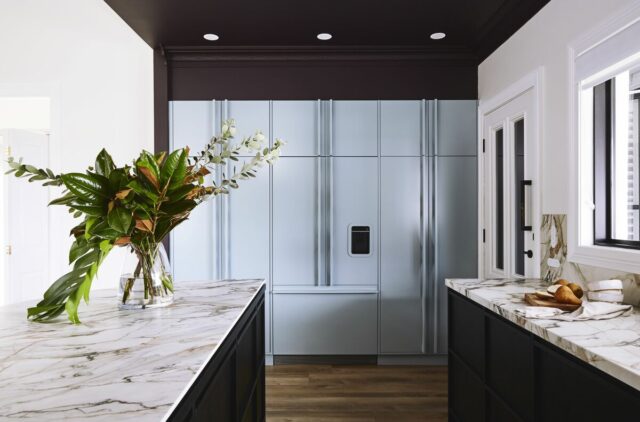 Nearby, the dining room features a repurposed tabletop with new powder coated legs. "We repurposed the existing dining table that was an inherited piece and the patina that exists on the top is just beautiful," says Kathryn. A cost-effective alternative to buying everything brand new, Kathryn assisted with the reupholstering of many furniture pieces throughout the project. "Reupholstering existing furniture is a passion of mine and these pieces had sentimental value to the clients."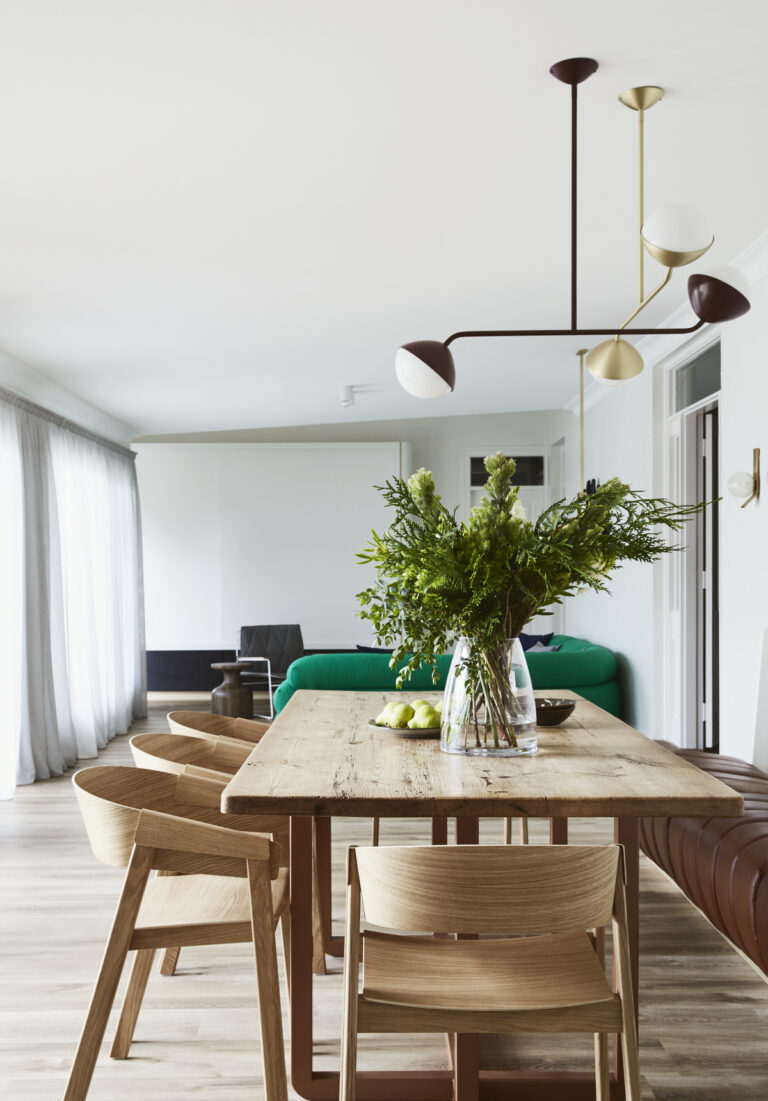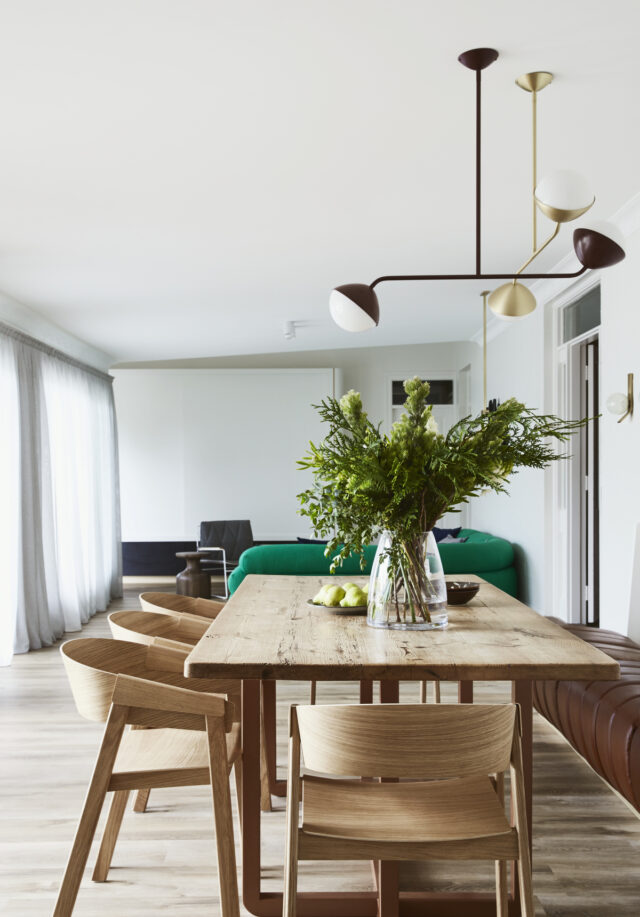 An additional living area further embraces colour – a custom jade green Jardan sofa and 'evil eye' mirror from Reflections Copenhagen make for a fun space. "I love the use of unexpected colour throughout the home. Having worked with the clients for a while I can see that the trust we built has resulted in some beautiful outcomes."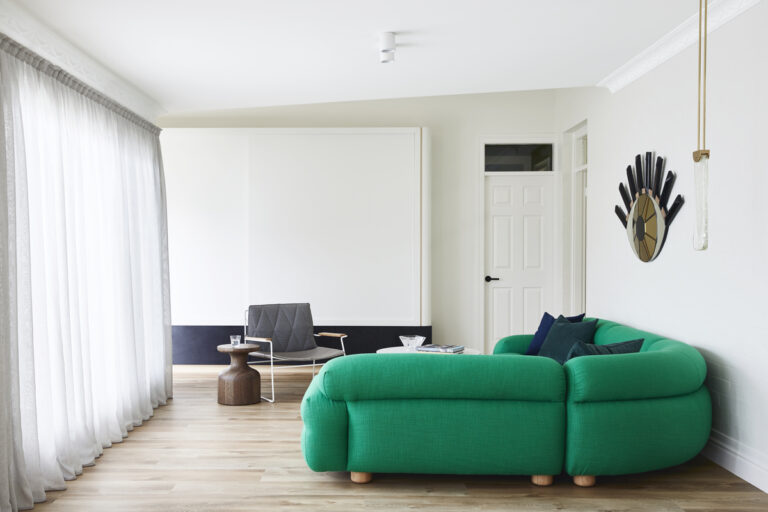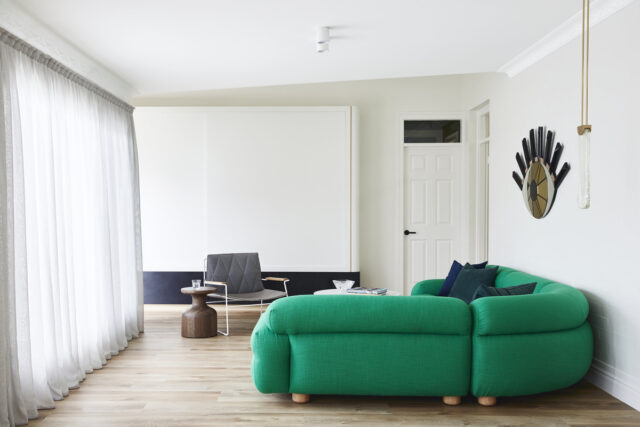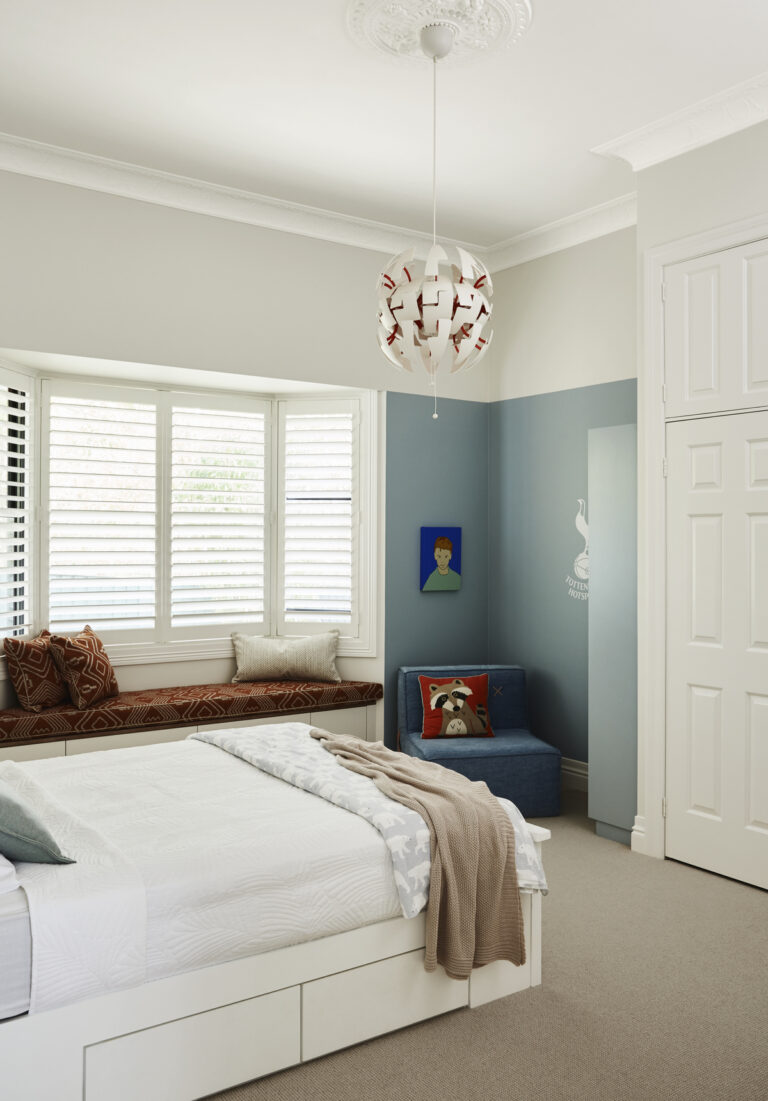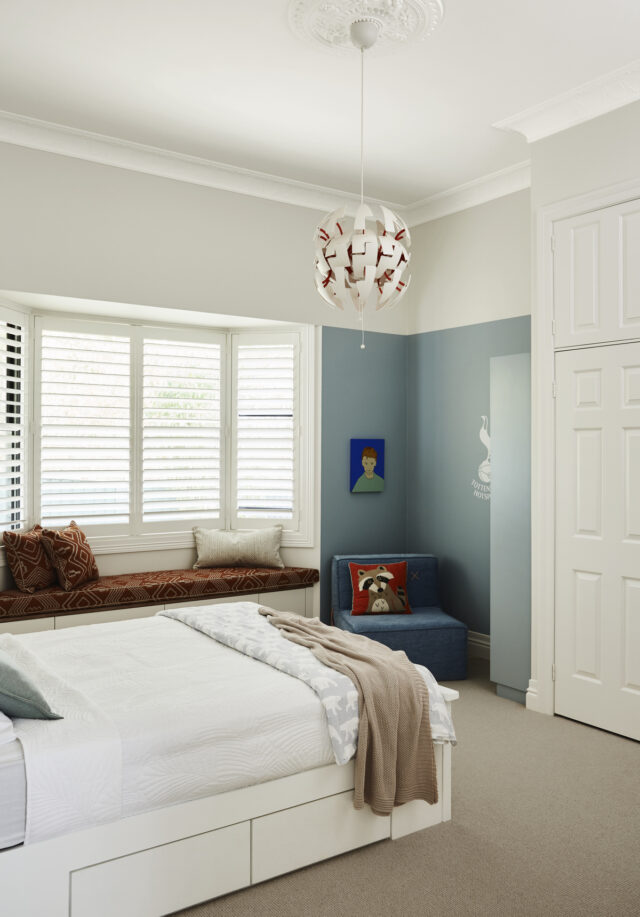 Photography: Amanda Prior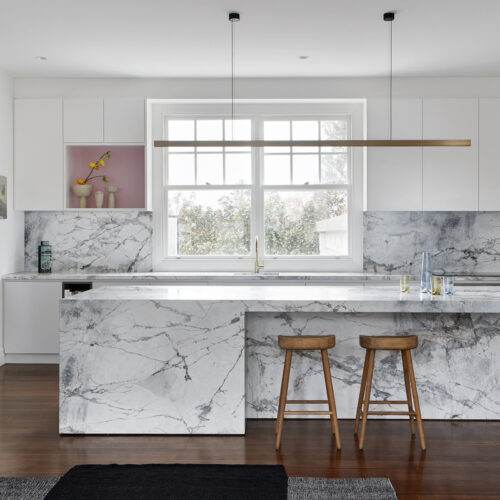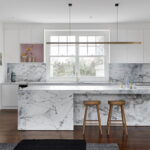 Melbourne heritage home renovation with pops of colour & texture
Located on a generously proportioned block in Melbourne's Toorak, this grand 1930's home was renovated and extended recently with Lucy…