From vases to tumblers and sculptural objets, there's something fabulously retro about coloured glass. And while it's a trend that's been brewing for a while now the latest array of coloured glass is some of the best we've seen.
Maison Balzac Dotdot platter: Available in clear and teal iterations, this handblown glass bowl features multi coloured glass balls around the edge. So fun!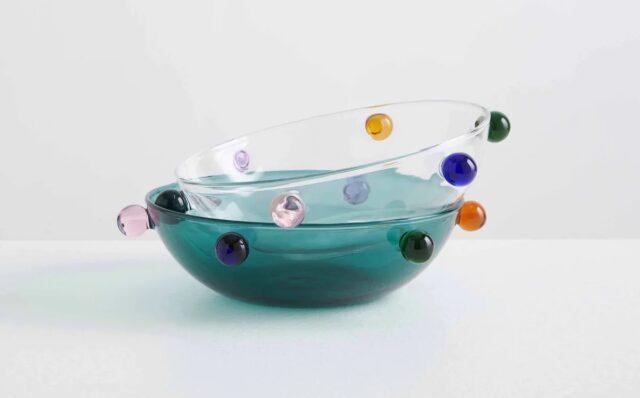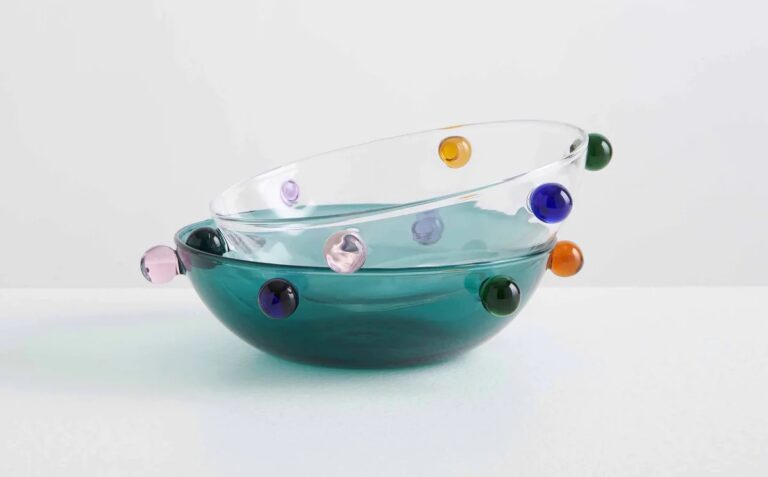 Kip & Co Champagne & Vino glasses: The debut glassware collection from Kip & Co features handmade, mouth blown pieces in three fabulous colour combinations. There's tumblers, wine glasses, coupes, candlestick holders and these chic champagne and wine glasses. $59 (set of two)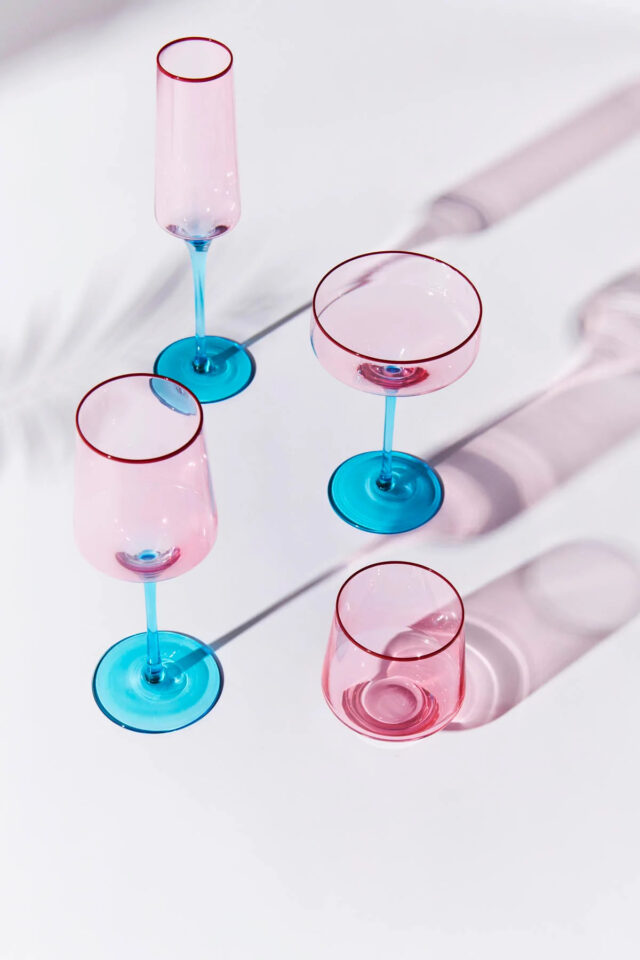 The Cool Hunter mini glass sculpture: A globe resting on a solid glass cube, this objet is perfect for styling a shelfie. It's available in four colour ways. $149.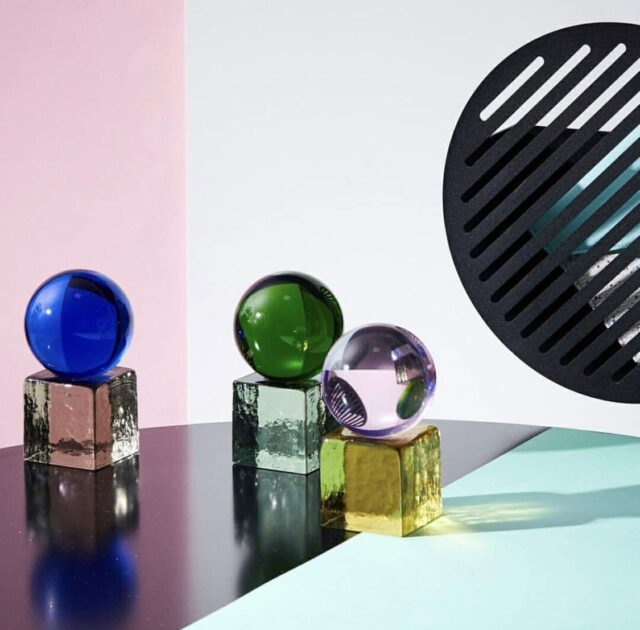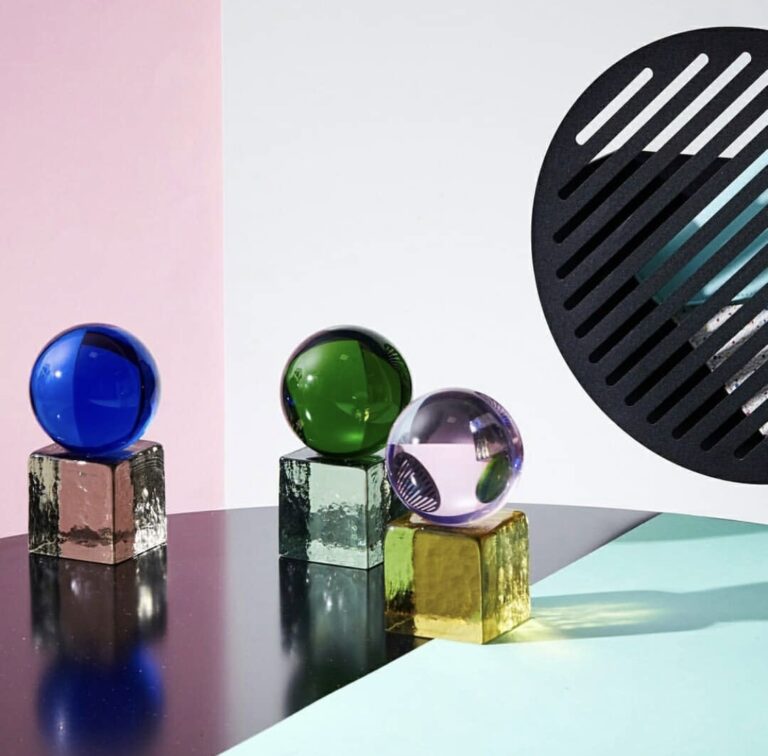 Fazeek Home Vice Versa carafe: Available in a variety of colour ways including pink and amber (pictured), this carafe is part sculpture, part functional object. The sphere rests inside the glass-blown mouth or sits playfully inside the base. $149.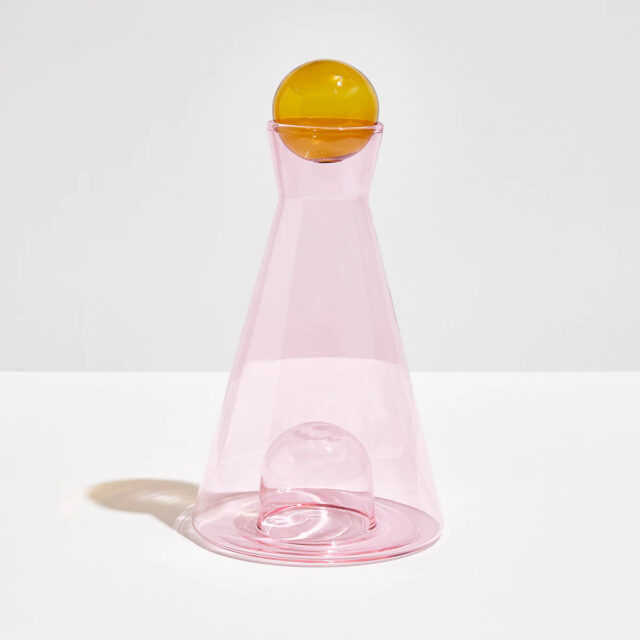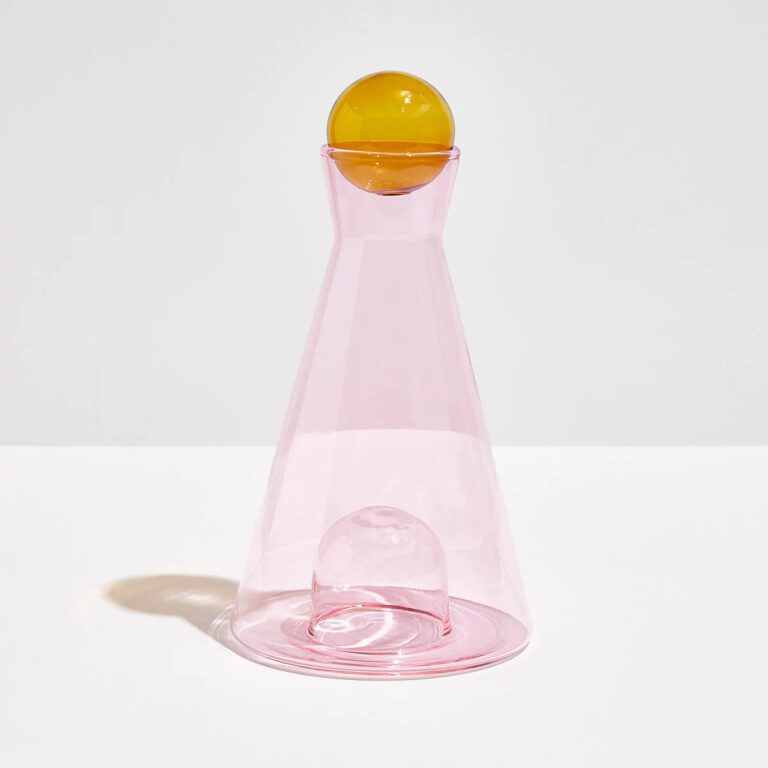 West Elm glass knot: Made from hollow glass, these gauged glass knots look fabulous atop a stack of books on a book case or coffee table. From $49.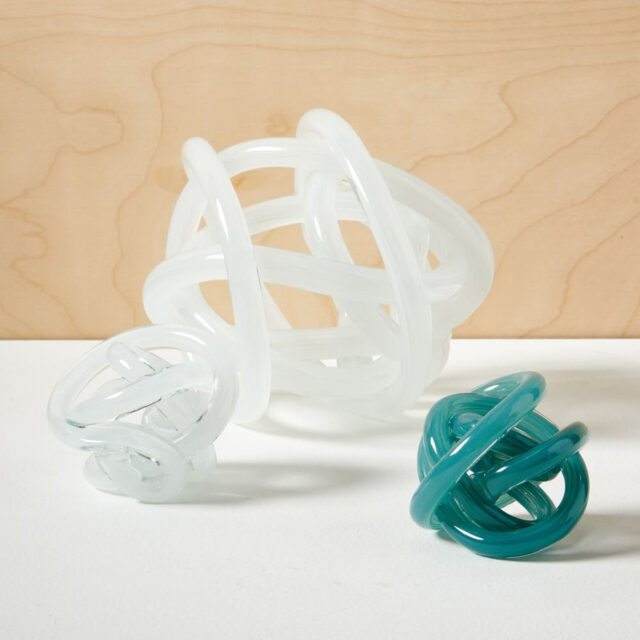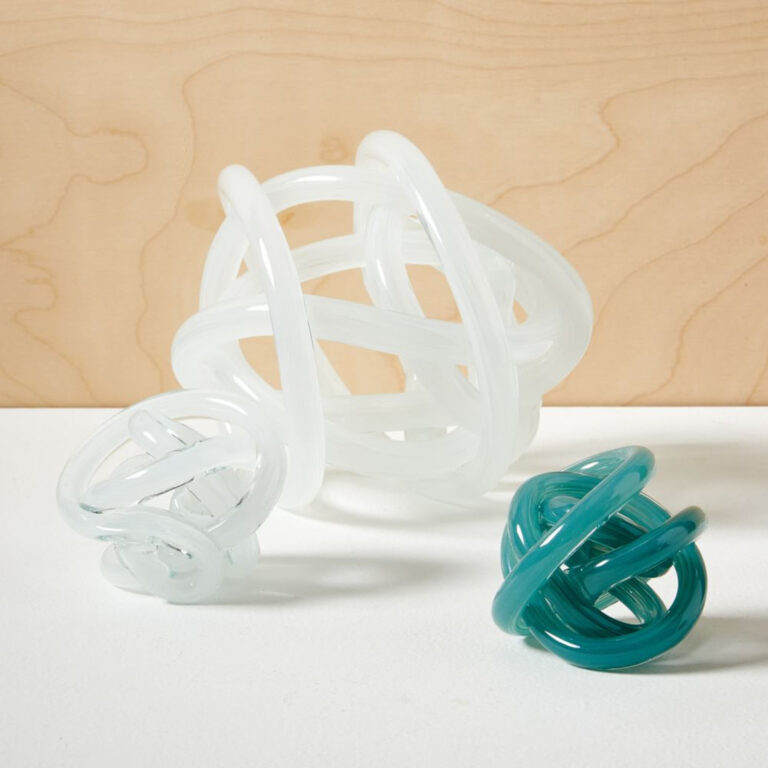 Stella's Unique glass mugs: Available on Etsy, these two-tone glass mugs feature squiggle handles and come in a variety of super fun shades. $45.41.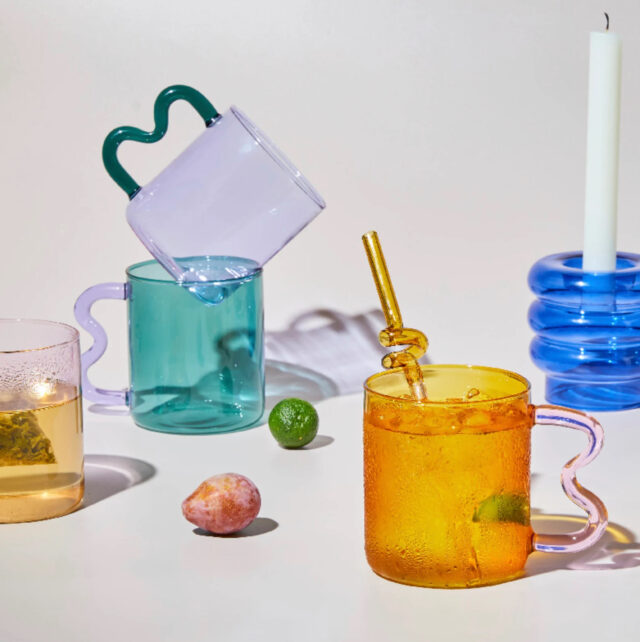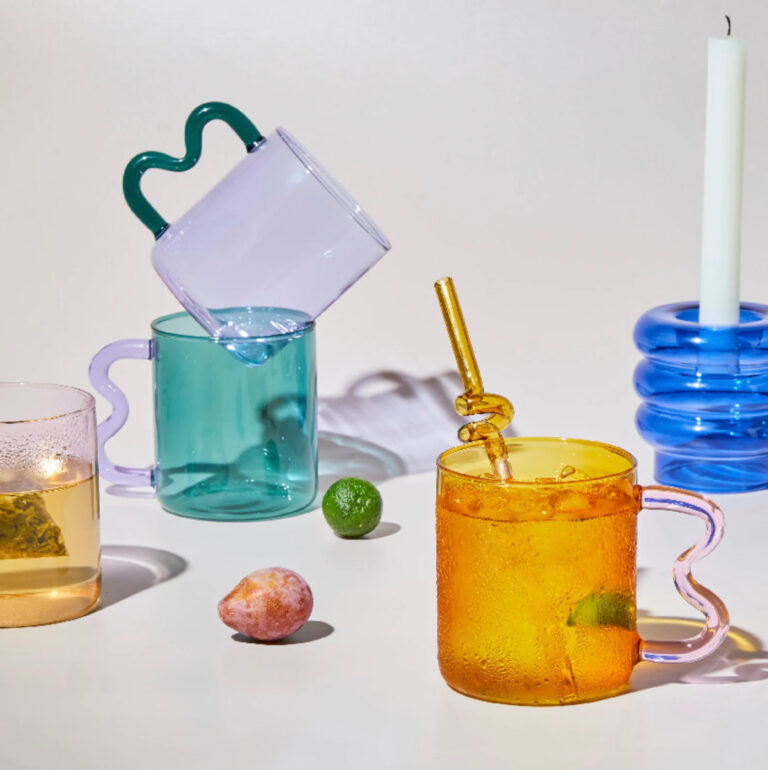 Country Road Preston large glass vase: It's the forest green shade that drew us to this one. All it needs is your favourite blooms. $89.95.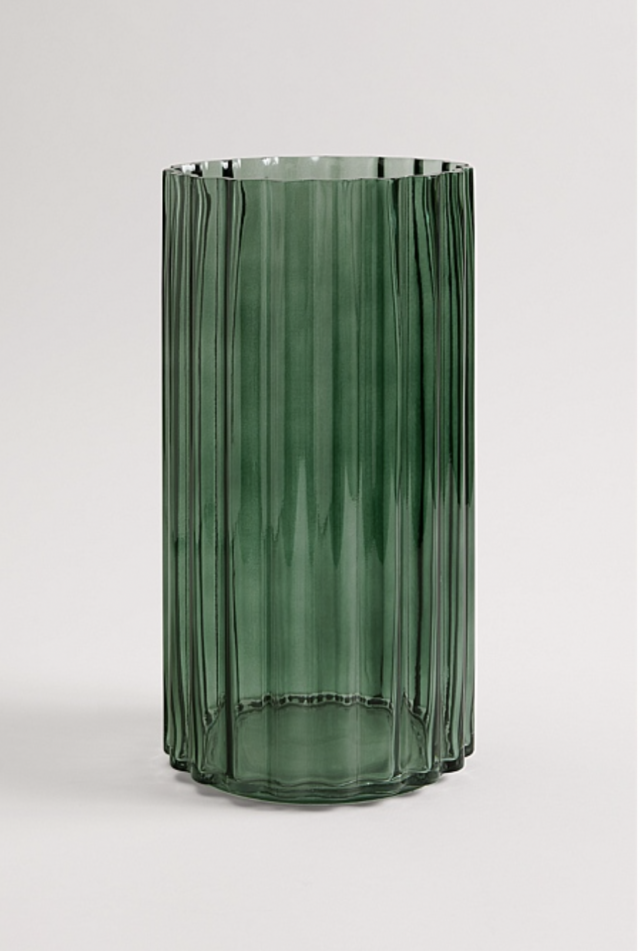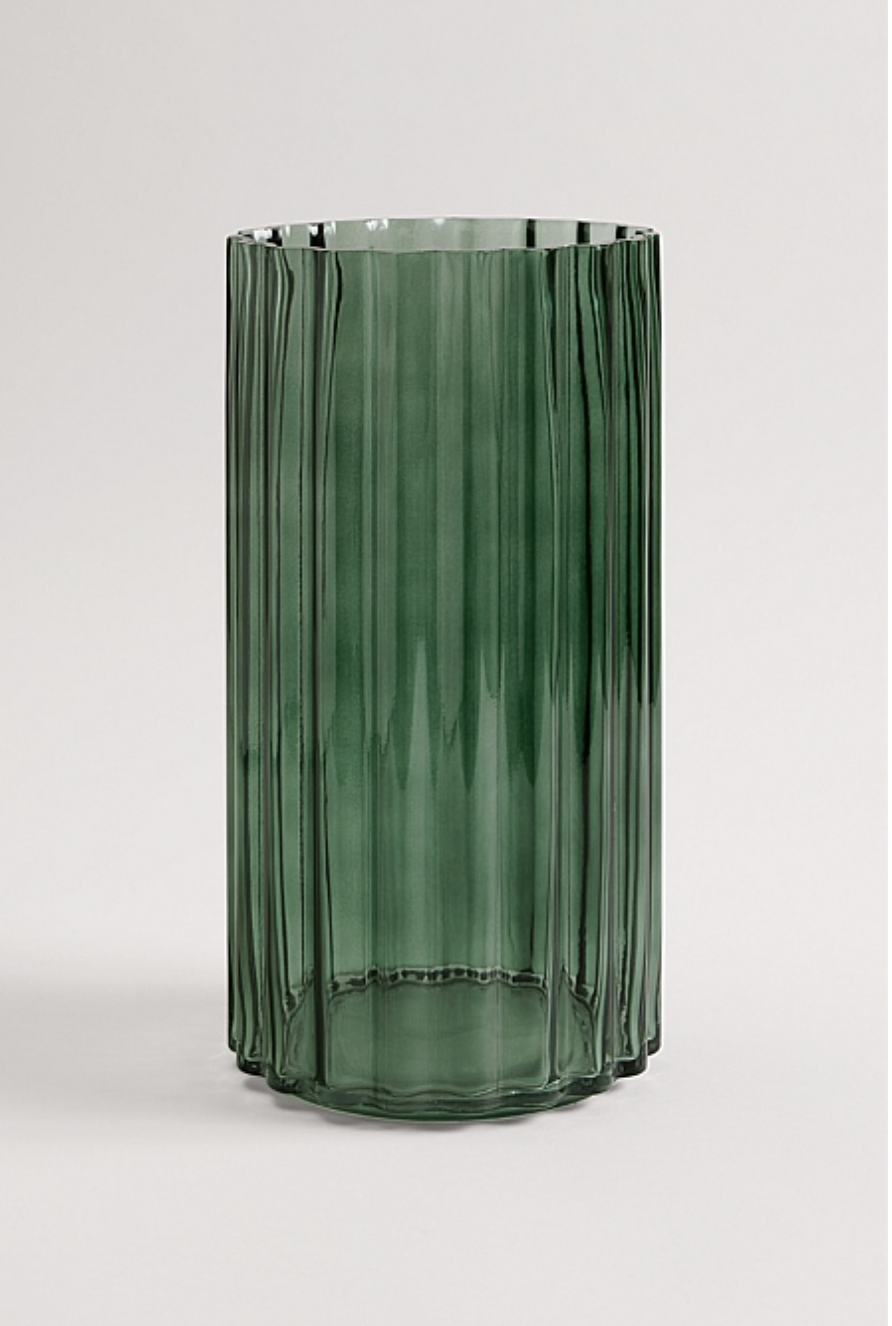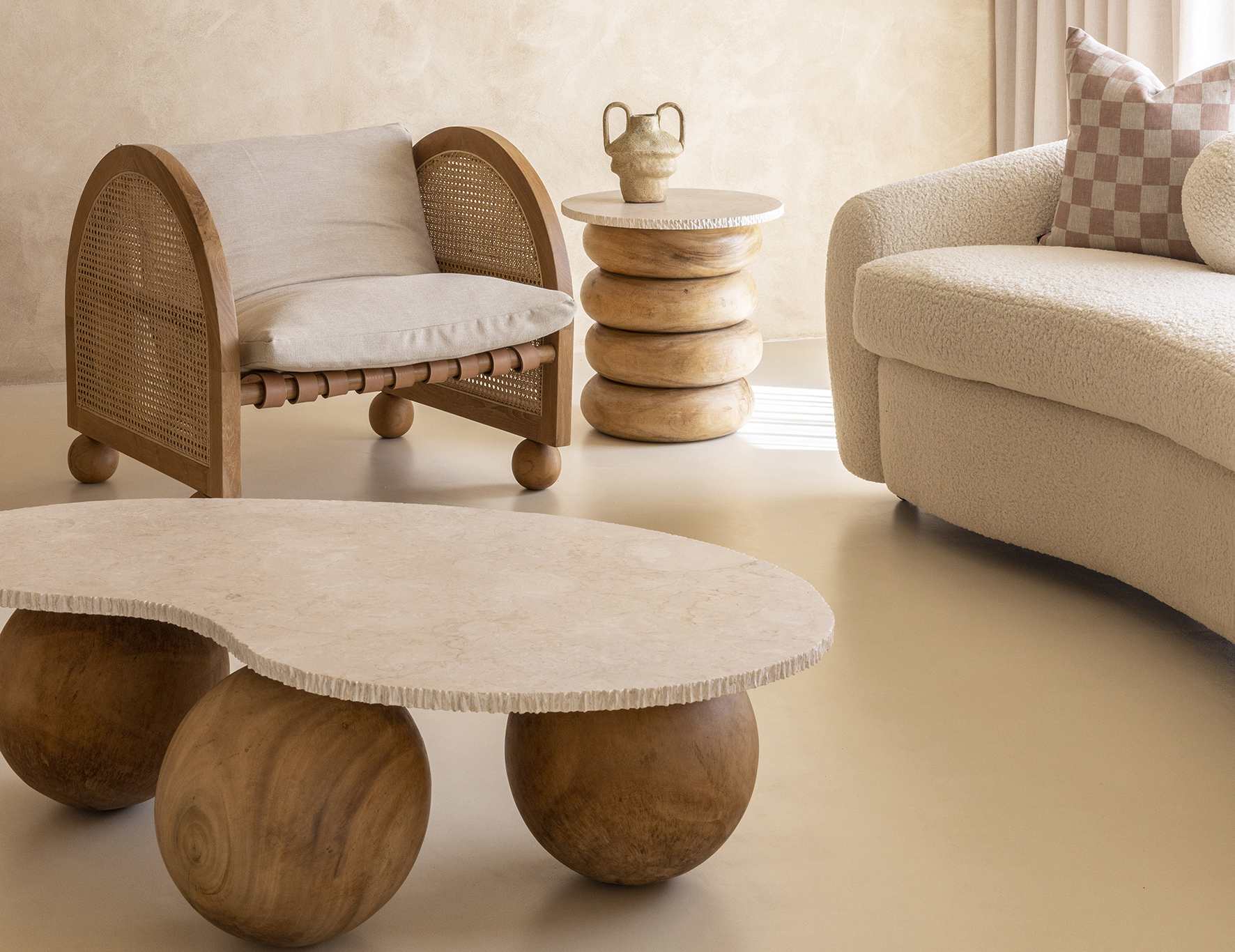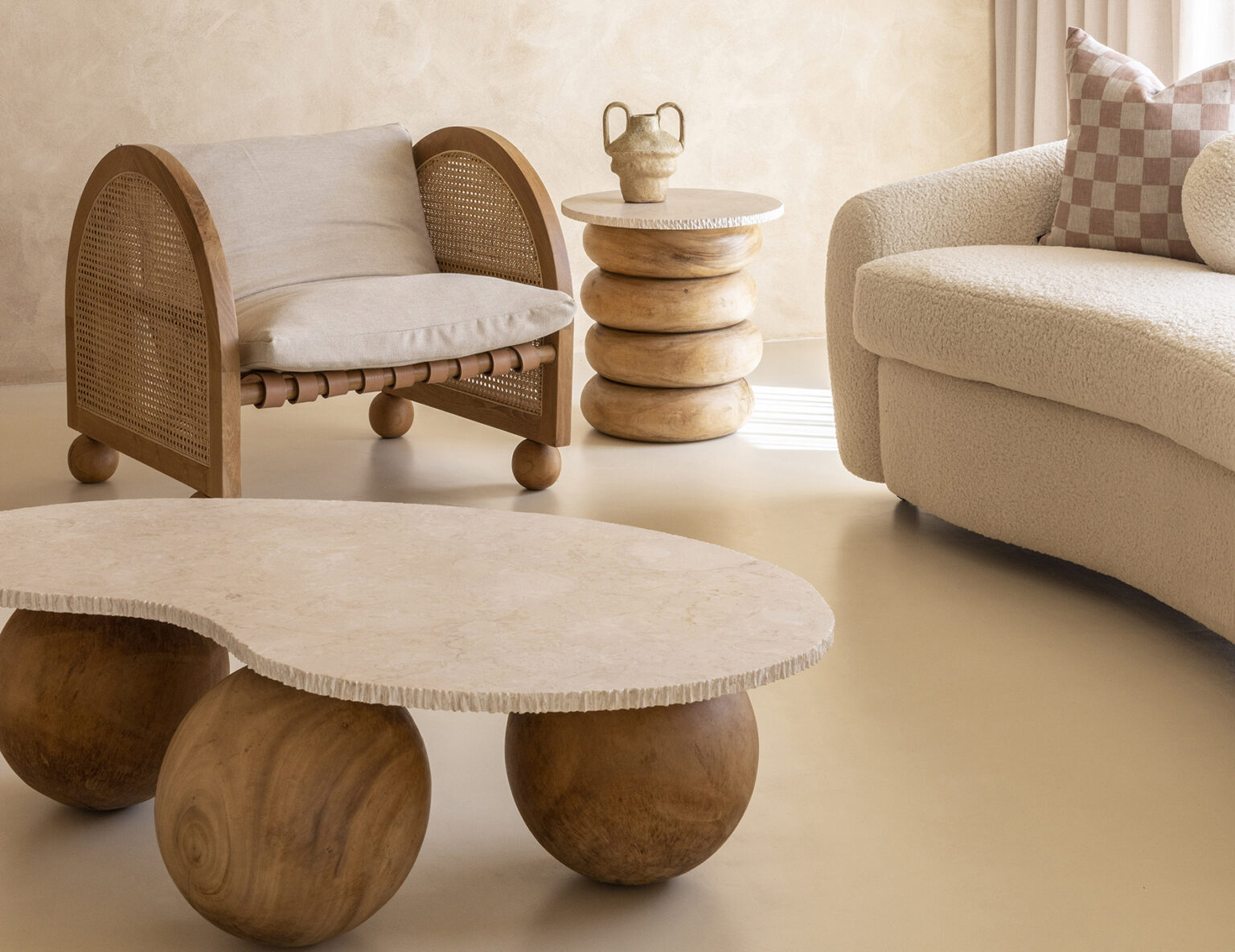 Flintstones chic: New furniture range embraces the latest trend
I don't know if you've noticed but there's a certain aesthetic sweeping the interiors scene of late. An extension of…