This huge Melbourne en suite was big on size but definitely lacking in soul. You'd never know it now, since Casa & Co Interior Design owner Jessica Farfan got her hands on it!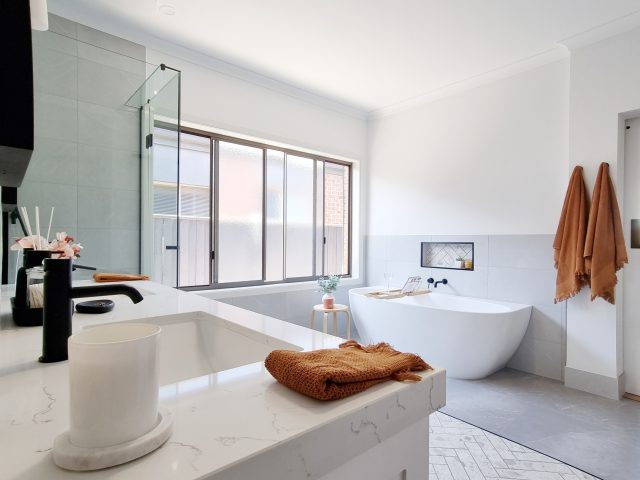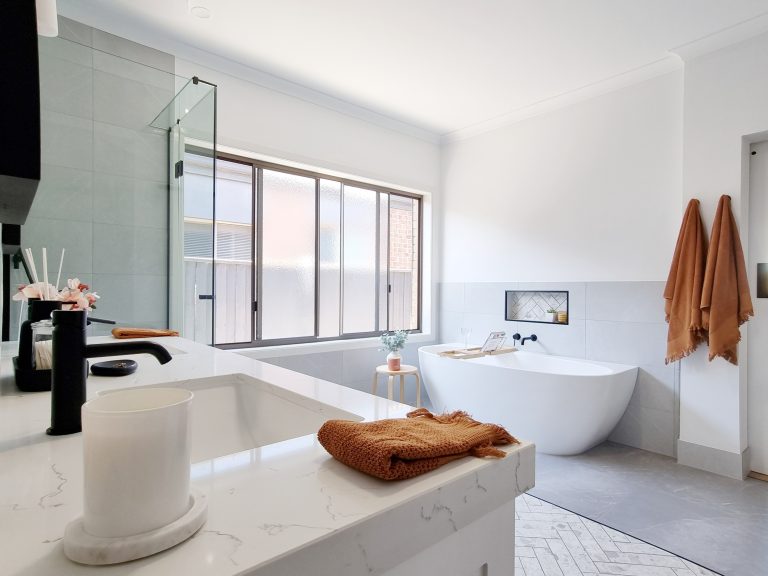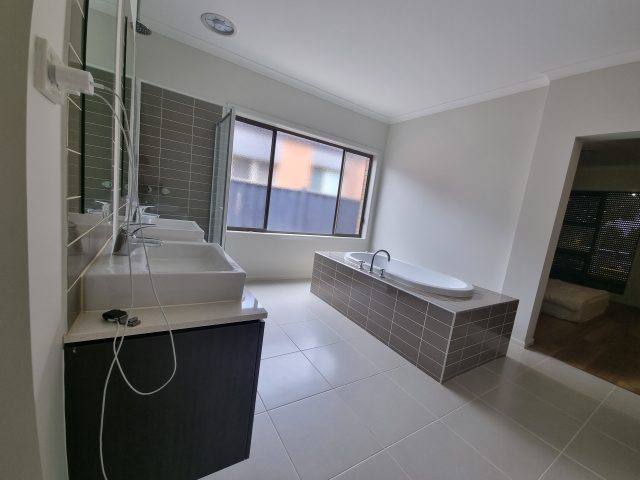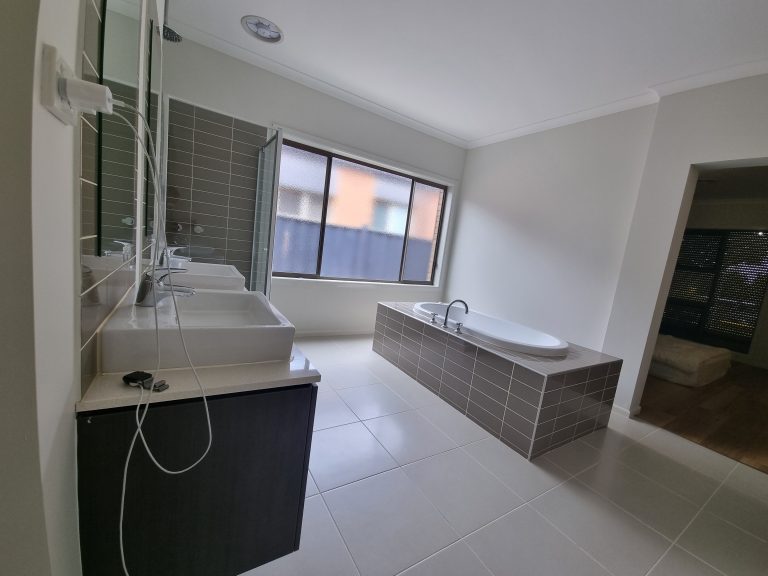 Jessica was brought in to handle the renovation of the en suite after a water leak so bad it also damaged the bedroom on the other side and was causing its owners health issues due to mould. "Frankly, it was mid 2000s and quite dated and had storage issues. It also felt like the bathtub had been dumped in the middle of the room, and the space hadn't been very well planned out," she says.
Despite being a whopping 5m by 4.5m in size, the bathroom didn't feel very luxurious and Jessica set about creating something much more high end with a focus on luxury materials. A custom made vanity, marble benchtop, and terrazzo herringbone tiles on the feature wall and in the floor, all added up to something much more special.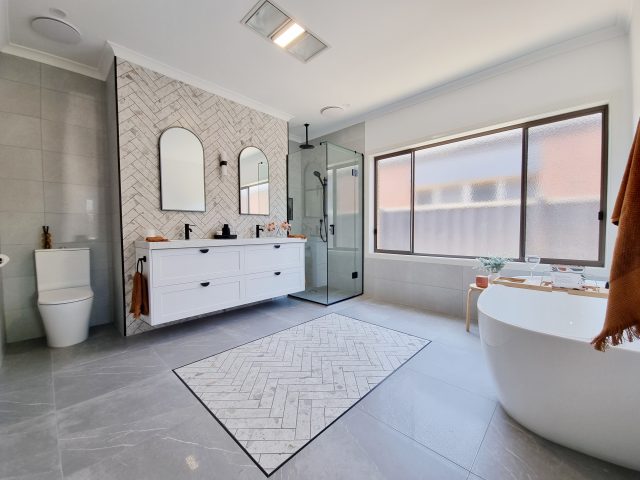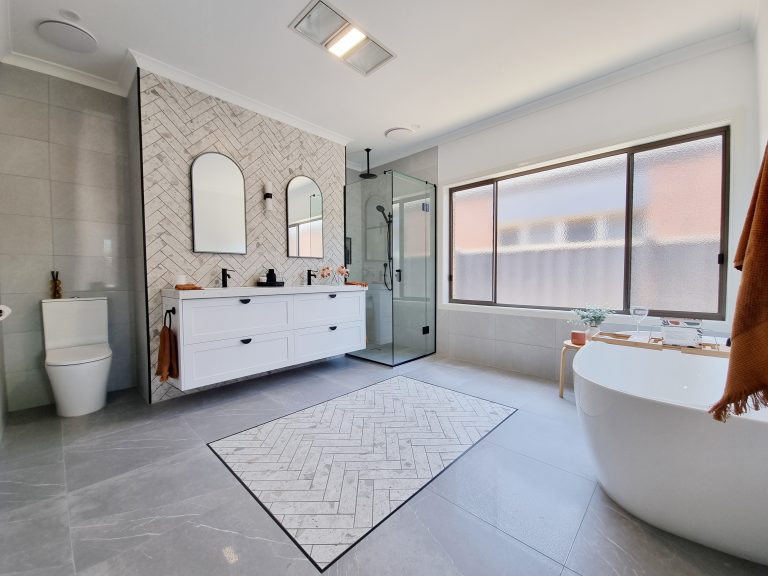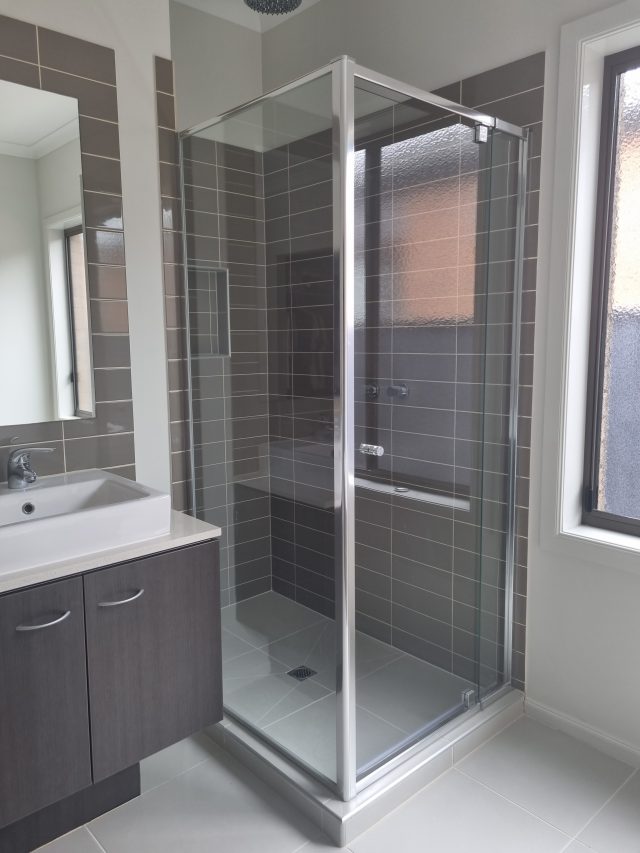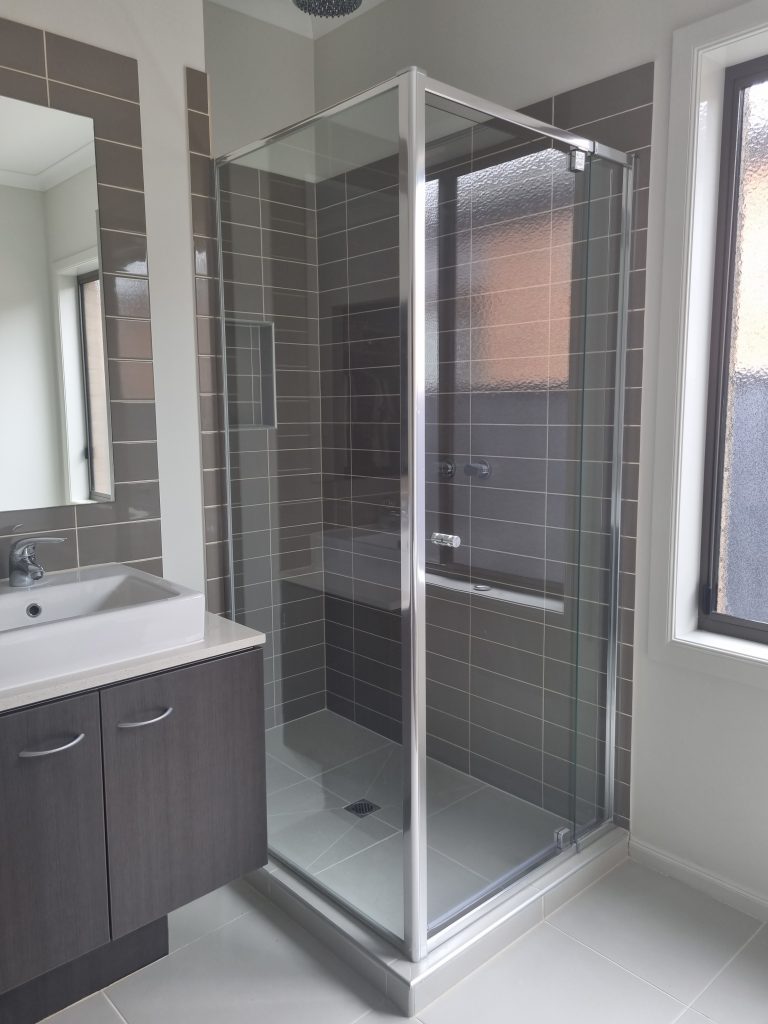 "The client brief was to update the en suite with neutral colours, no big pops of colour, keeping it modern but not too contemporary. They wanted more privacy as it didn't have doors from the bedroom or the walk-in robe. They also requested more storage, updating their lighting and electrical items."
The structural problems were fixed and everything rebuilt from scratch. The layout was improved, moving the bath from the middle of the room, back against a wall, and more storage was added with the inclusion of a large, wall-hung vanity with deep drawers, replacing small his and hers vanities. The walk-in robe was closed off, barn doors were added to the entrance for privacy and LED mirrors and statement lighting were added to complete the modern, more luxury look and feel.
"The biggest splurge would have to be the custom vanity, terrazzo subway tile laid in a herringbone pattern, and the IXL Tastic Luminate Dual 3 in 1 Bathroom Heater. It definitely is a premium bathroom fixture but a worthwhile investment to add to a large luxe ensuite. It is a sleek and seamless way to heat, light and exhaust air out of the space, keeping your ceiling clean and flush.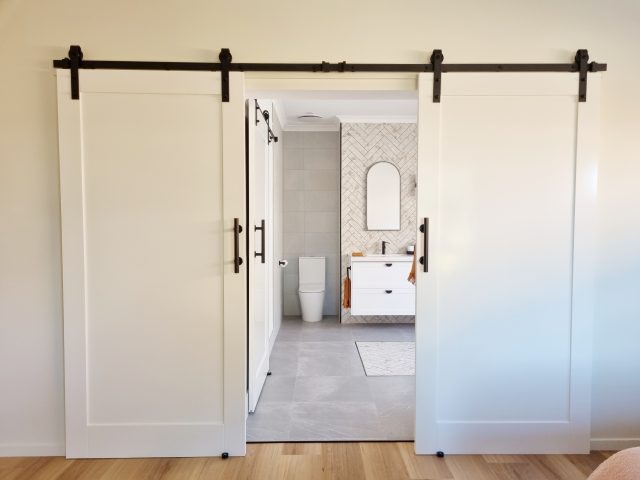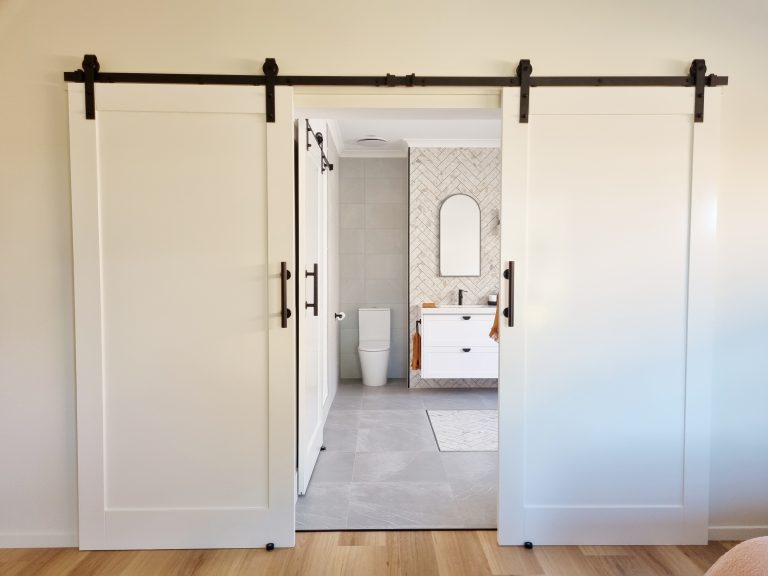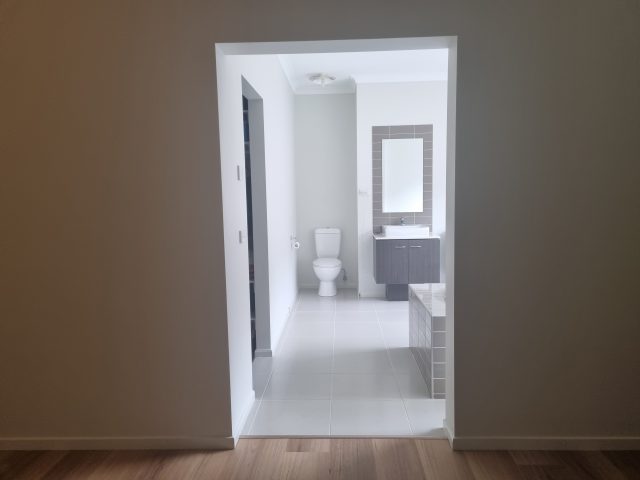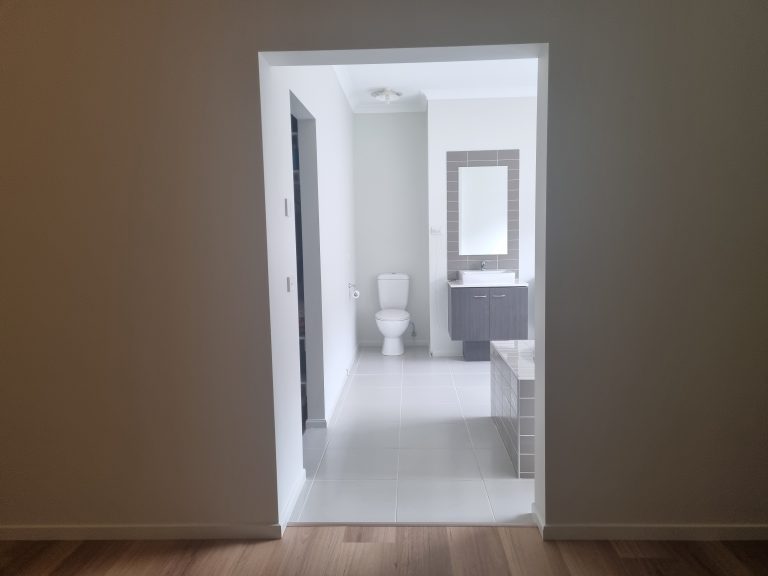 "I can't forget the stunning Made by Mayfair Luella 2 Light Wall Bracket in Black with Spanish Alabaster Shades from Beacon Lighting, as it paired beautifully with all the black items in the bathroom. It has marble-like lines running through the shades which play perfectly well with the marble bench."
Jessica says she's created an updated, high-end bathroom that was even better than the client expected. "It is now more practical and the layout issues have been resolved. This will be the place for our clients to unwind and pamper themselves in their very own spa-like en suite."
Casa & Co Interior Design (previously La Casa Interiors) is a Melbourne based boutique design studio. Jessica often works alongside her husband Osvaldo in sister company La Casa Constructions.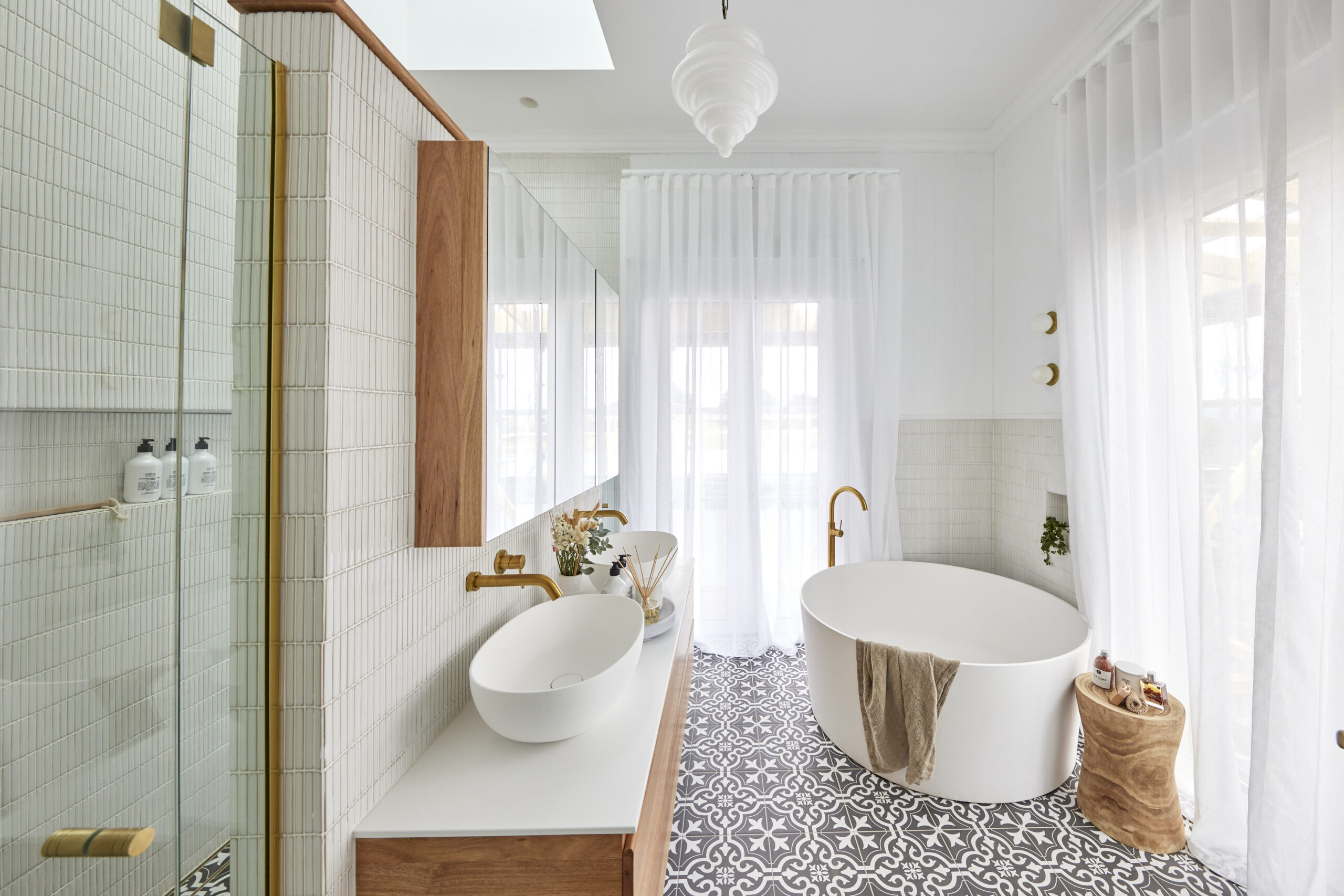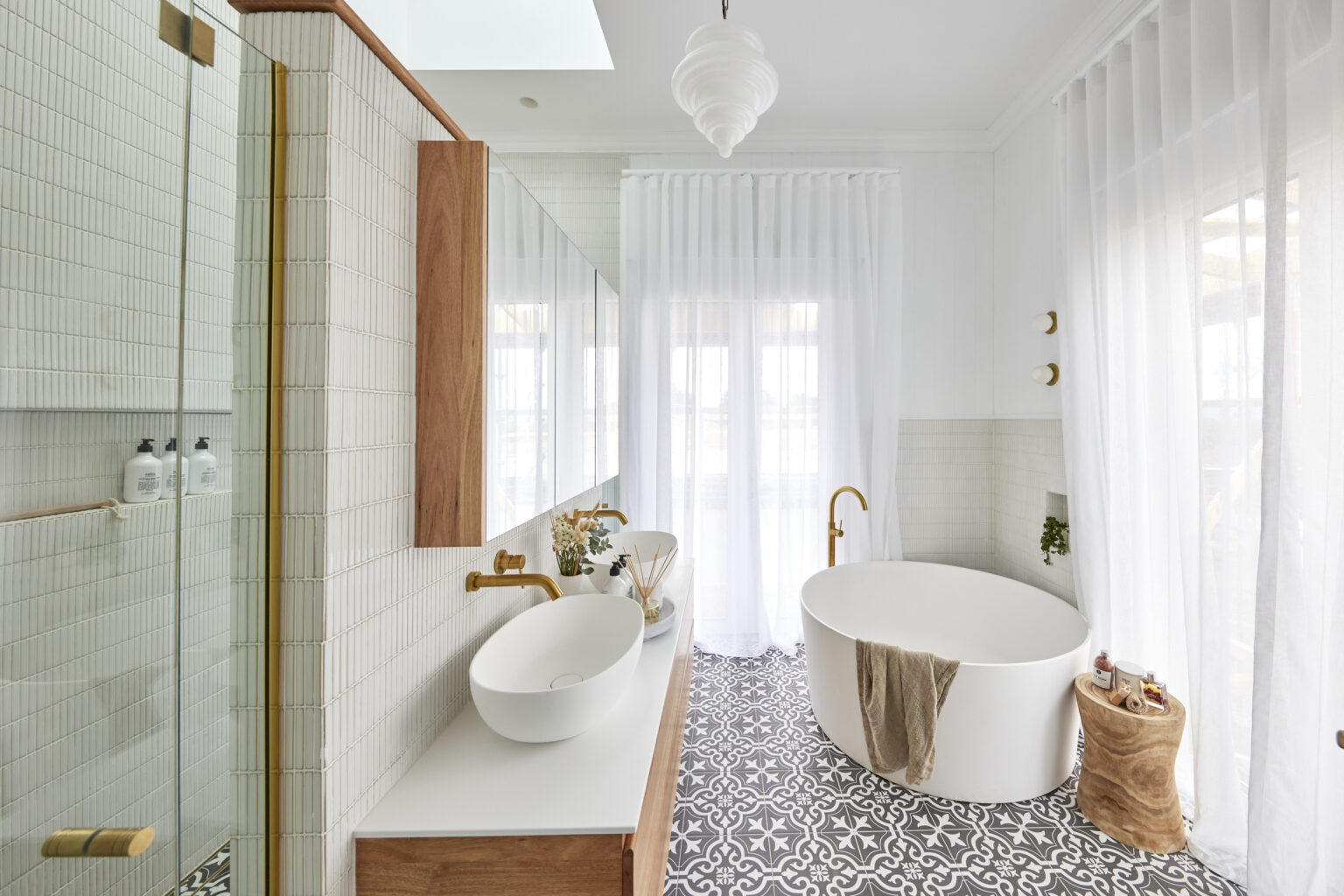 Master ensuite reveals: The Block tree change 2022
A quarter of the way through the build and last night saw one of the most important rooms of the…