Located inside the penthouse of the luxe, award-winning high-rise development 'Le Bain' in Brisbane's Newstead, this whimsical room is the stuff of childhood dreams. Part of a wider brief, the jungle oasis bedroom was created by interior designer Britt Howard of Britt White Studio for two boys aged seven and nine.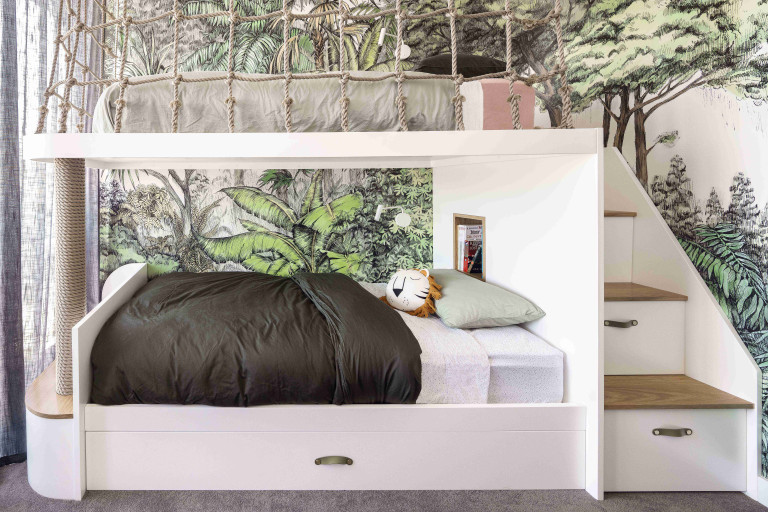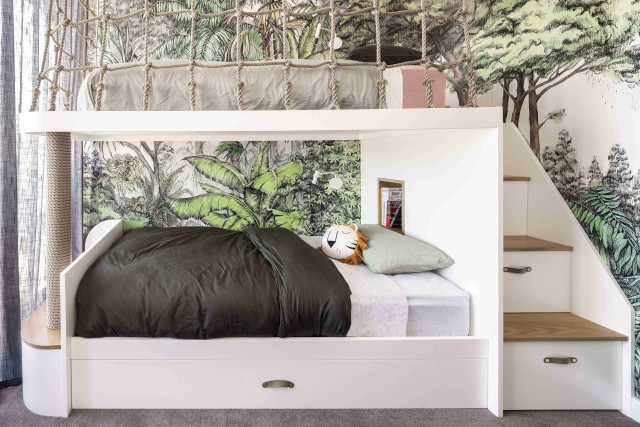 Britt worked closely with the boys to understand their needs with a bespoke bunk bed solution emerging from the design brief. Crafted by BRC Cabinets, the bespoke bunk features ample storage (essential in a shared room) as well as an under-stair hidey-hole, a useful reading nook for books and a built-in charger for electronics. Local craftsmen Emmett's Ropes designed and hand-tied the ropework on the top bunk and the supporting pillar beneath.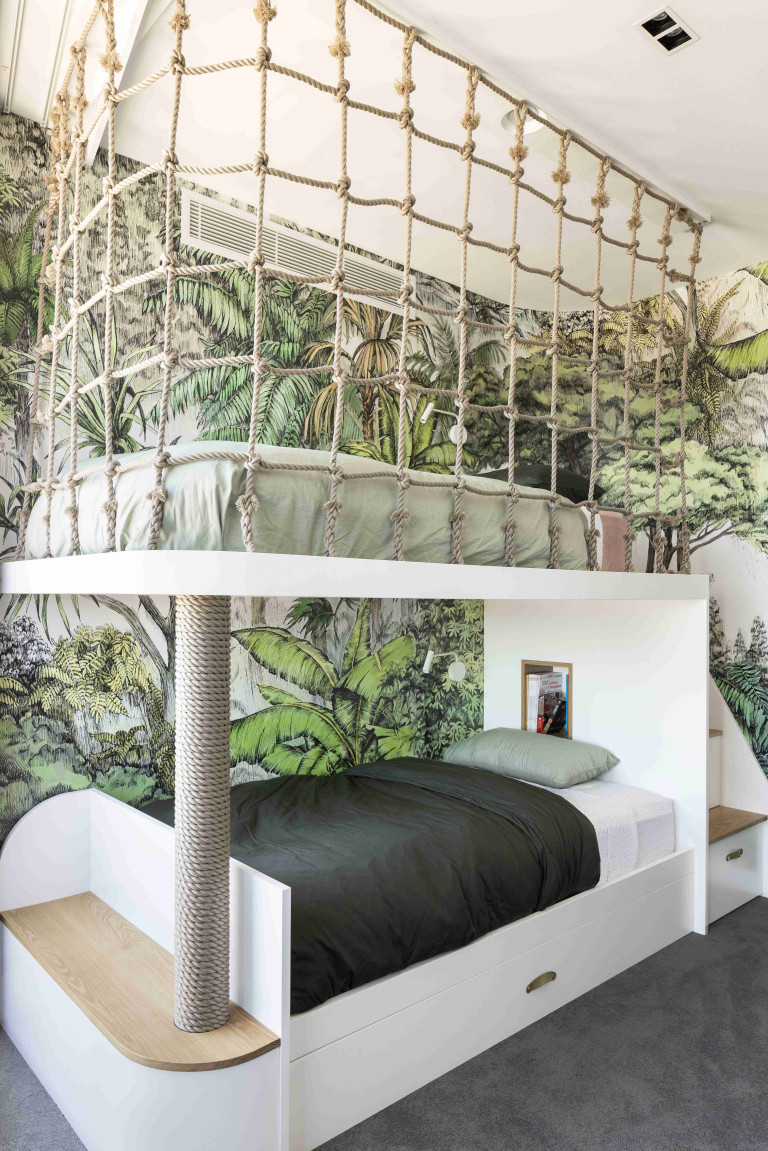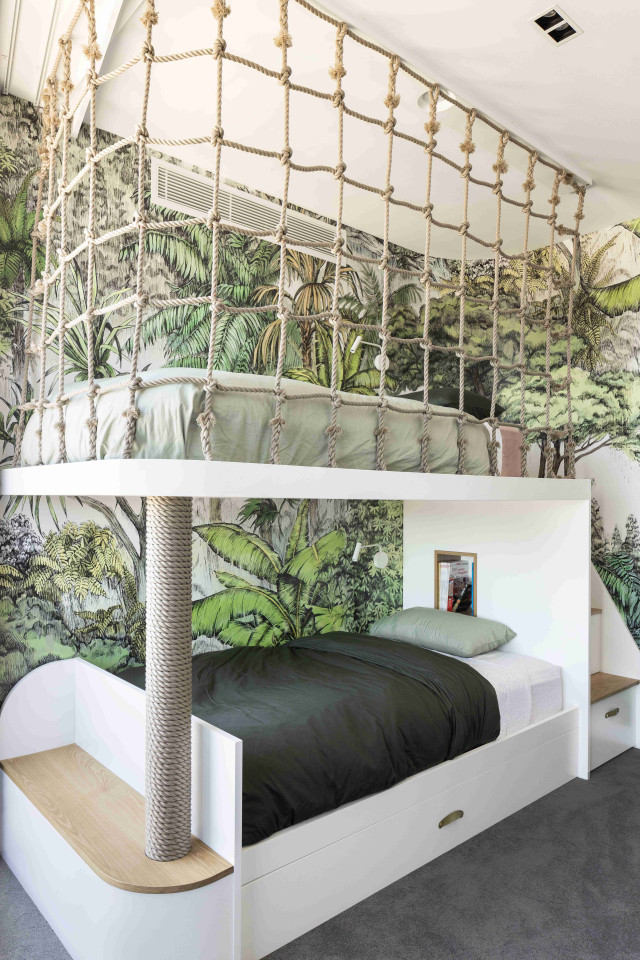 The room also brings the boys' individual love for adventure and nature indoors while creating a secluded space that they could call their own. A highlight of the space, Rebel Walls' 'Secret Garden' wallpaper in 'lush' really creates that 'Where the Wilds Things Are' vibe.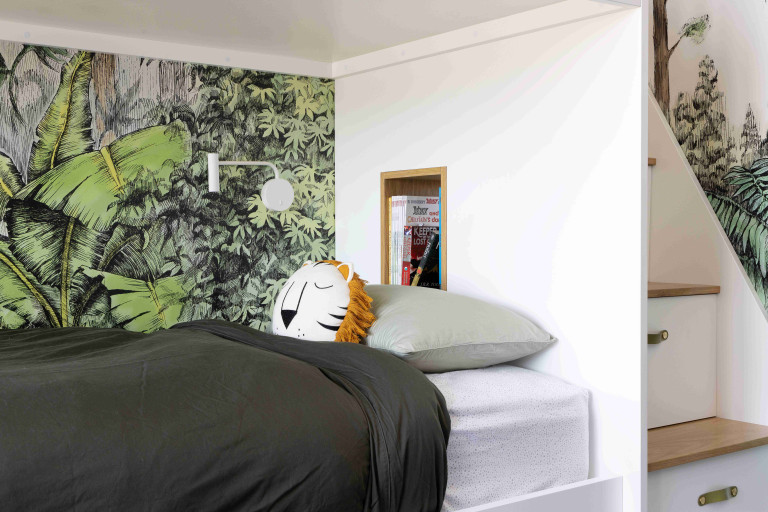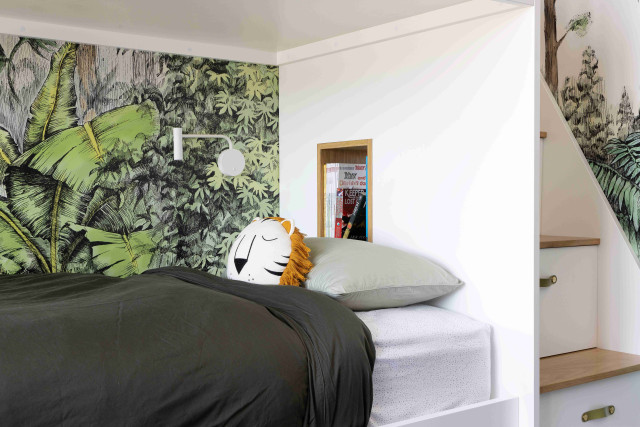 "Occupying a high-rise development in Newstead, Brisbane, this project created a unique challenge for my team. Whilst the surrounds may be vastly different from our regional HQ in the Victorian High Country, we still drew inspiration from the river outlook and surrounds of the penthouse – not to mention the boys' love of nature – to create a beautiful and functional space in which Australian design, nature and sustainability come to life," says Britt.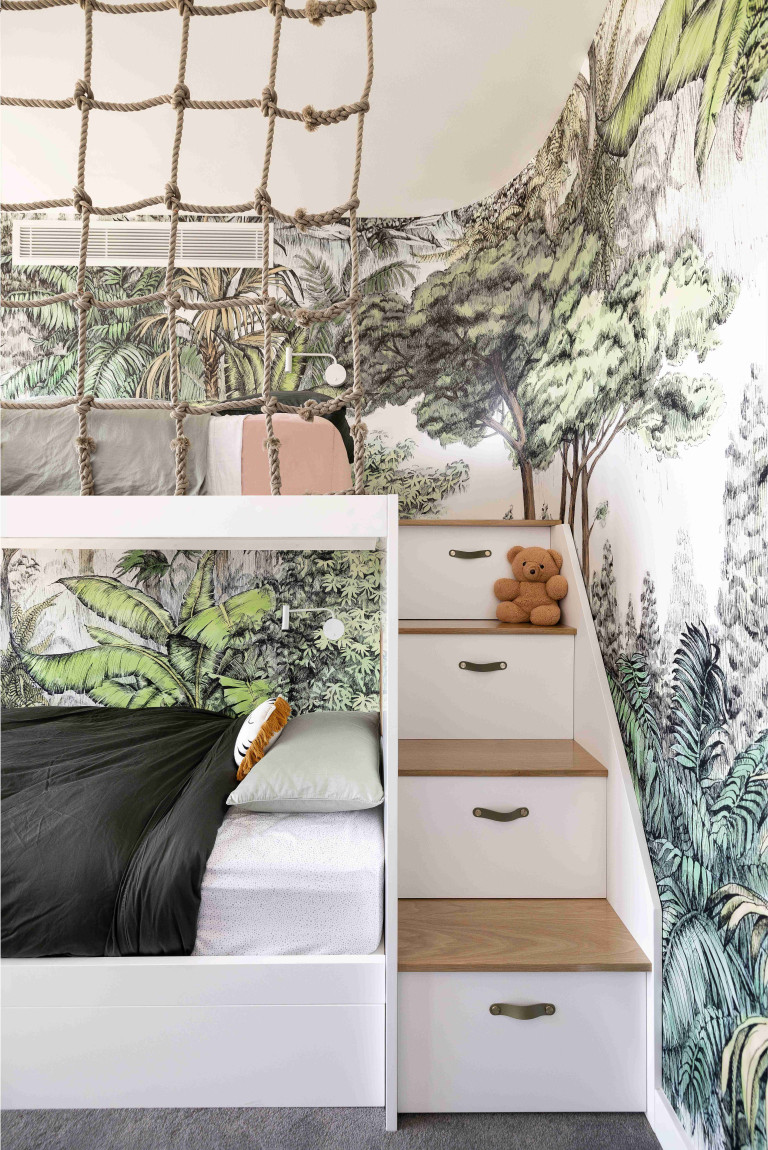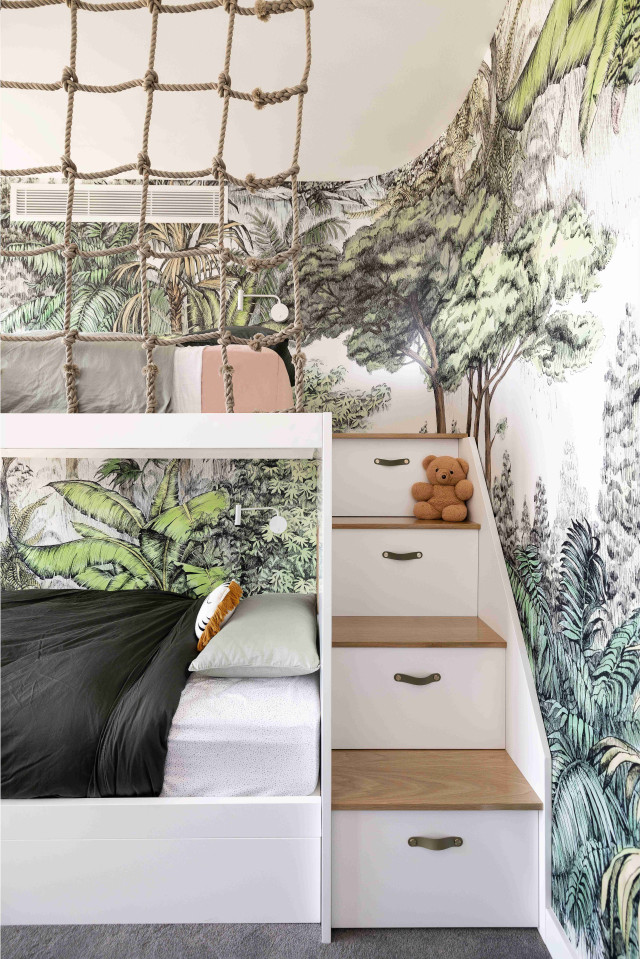 The homeowner, and boys' father, Matt, heaped praise on the room too. "Britt took my vision for a space that utilised the best of Australian craft and a sustainable overlay, creating a sophisticated yet lively modern family home. The boys spend more time hiding out in their jungle room than they do swimming in the rooftop pool, which was certainly unexpected!"
Photography: Joe Brosnan
For more on Britt White Studio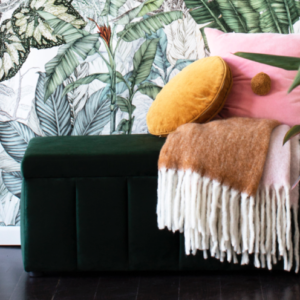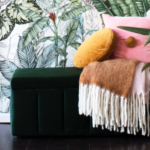 Designing children's rooms: flexible spaces they won't outgrow
Mum of two and founder of Incy Interiors Kristy Withers, knows first-hand how quickly children can grow and their tastes…