It's 7 Vignettes time again this Saturday and here's the themes list. Our prize is a basket of Valentines-themed treats from Williams Sonoma, Pottery Barn and Pottery Kids to spoil yourself or the special person in your life!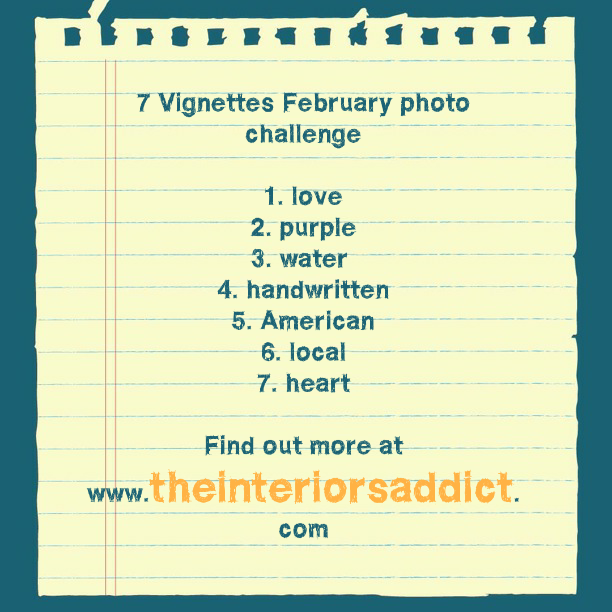 The themes (above) are love (for obvious, valentines, reasons!), purple (because February's birthstone is amethyst and birth flower is violet), water (for February's water signs Pisces and Aquarius), handwritten (like a love letter perhaps), American (like our prize sponsor), local (at the suggestion of a 7 Vignettes fan, Bonnie, in the UK) and heart (need I say more?).
The guest judge is someone who knows a thing or two about making things look nice: Paul Giannangeli, director of visual merchandising for Williams-Sonoma Brands. The prize basket includes a heart cakelet pan, Valentine's Day plates, mugs and a giant cookie cutter, sour gummy hearts, mint choc drops, a candle pot, a large oil diffuser and a giant plush bear and is worth more than $300.
If you've never played before, find out how here. This month, please tag @interiorsaddict and @williamssonomaaus and use the hashtag #7vignettes.
Enjoy! And I look forward to meeting some of you at the Melbourne 7 Vignettes event with Haymes Paint the following week!