Trying to pair colours on the exterior of a house is no easy task. The bricks, pavers, roofing and downpipes must complement each other to reinforce your home's feeling and genre. Thankfully Wattyl paint and CSR PGH Bricks & Pavers have done the hard work for you. Together they have created seven exterior colour palettes illustrating perfect pairings of exterior paint colours for a wide variety of architectural styles and locations.
1. Hamptons
Inspired by the classic Hamptons aesthetic, this palette has been given a distinct Australian coastal style with the ocean blue of Wattyl Solagard Mystic Blue teamed with the fresh, crisp white of Calcium and the warm, soft grey of Bubbling Mud. Complete the look with PGH Bricks Simply Hamptons Breeze and Fresh White, plus Colorbond in Wattyl's Dune.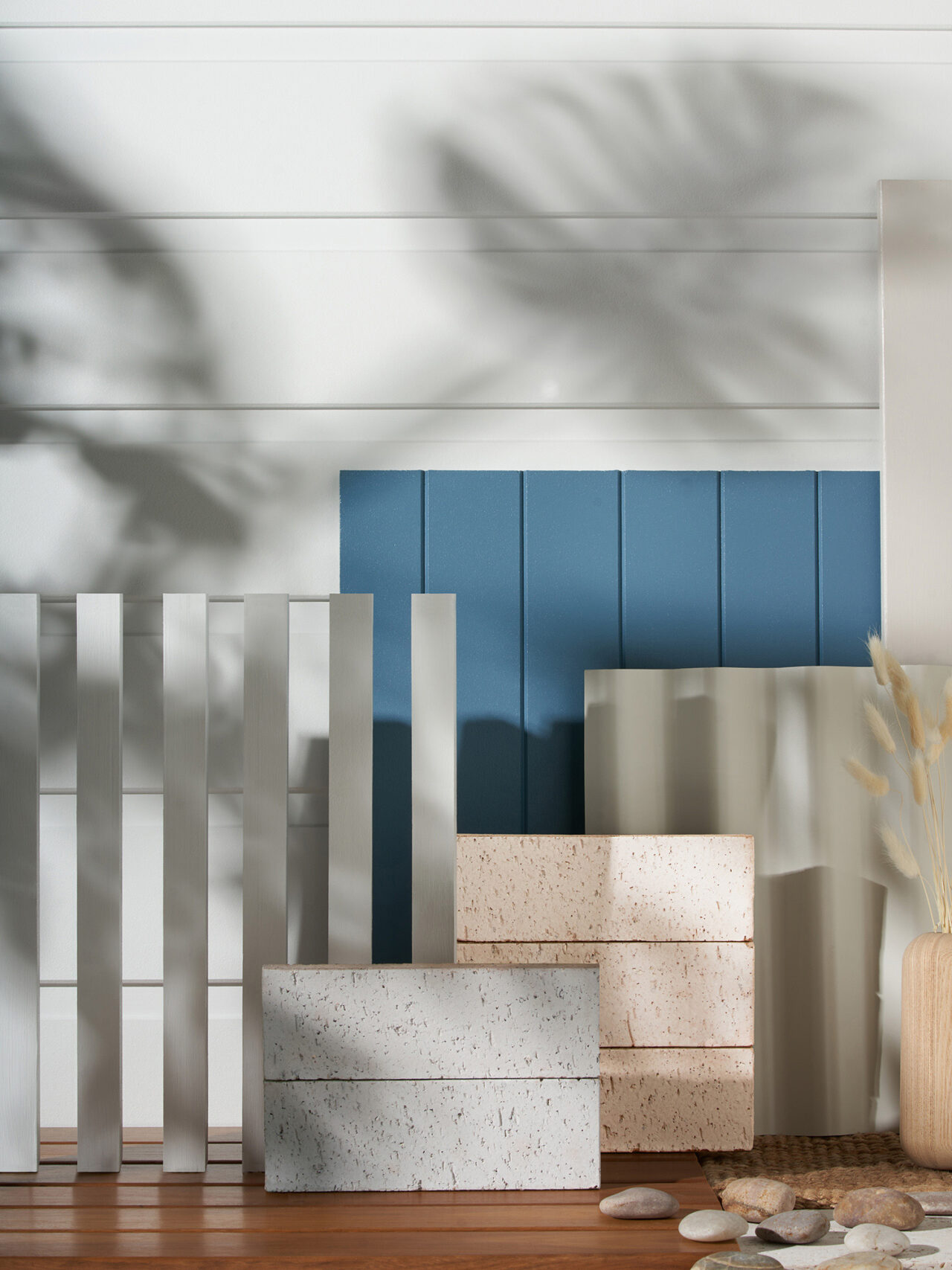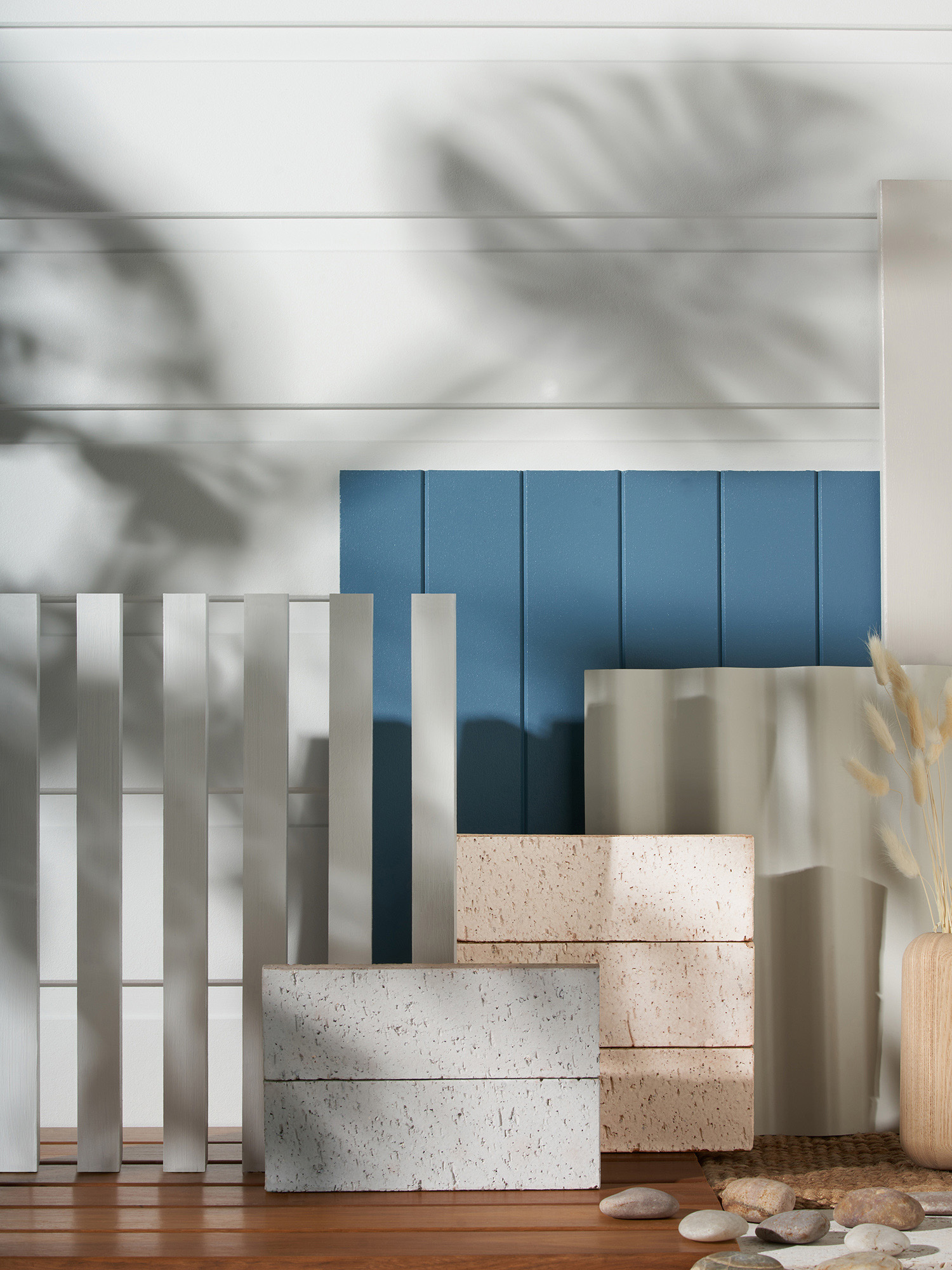 2. Coastal
The quintessential coastal palette – the classic white of Wattyl Solagard Astor White, the beachy blue of Kinfolk and the soft, grey hues of Wattyl Colorbond Dune, reminiscent of weathered driftwood and ocean-worn pebbles. PGH Bricks Coastal Hamptons Washed White paired with PGH Bricks Morada Blanco are the perfect light and effortless beachside partners.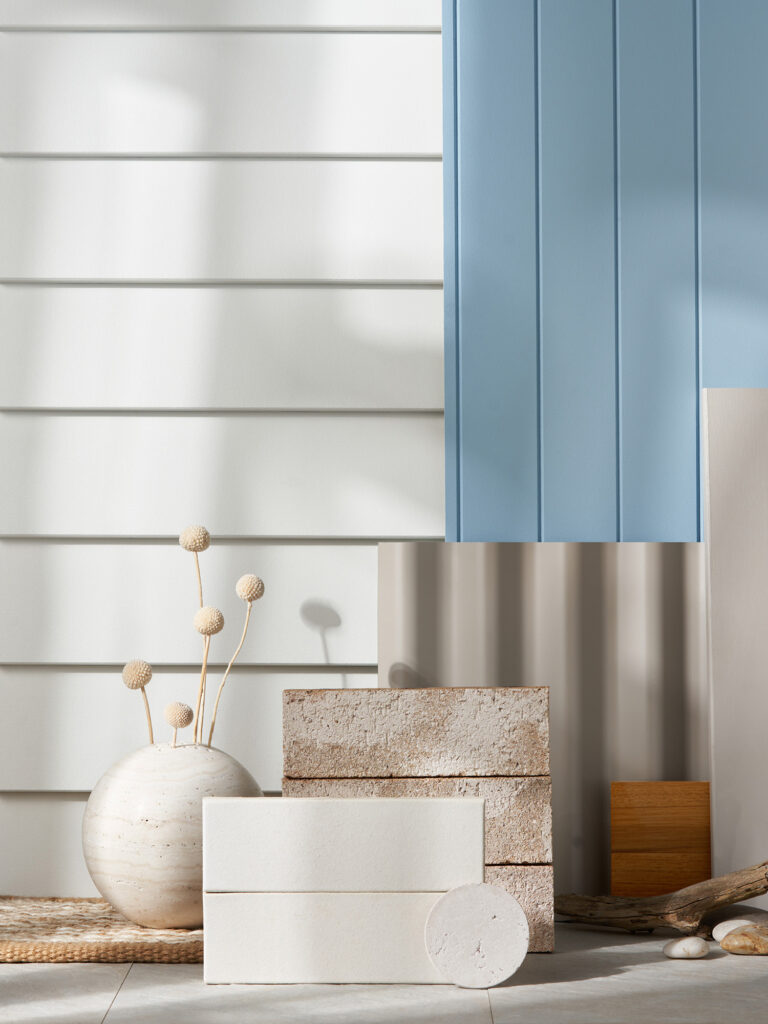 3. Mid Century
Designed to highlight the structural elements of contemporary design, featuring a combination of white (Wattyl Solagard Dobson), charcoal (Wattyl Colorbond Nightsky and PGH Bricks Dark and Stormy Zephyr, plus the sophisticated PGH Bricks Morada Nero Gloss and the beautifully grounded neutral of Wattyl Solagard Safe and Sound.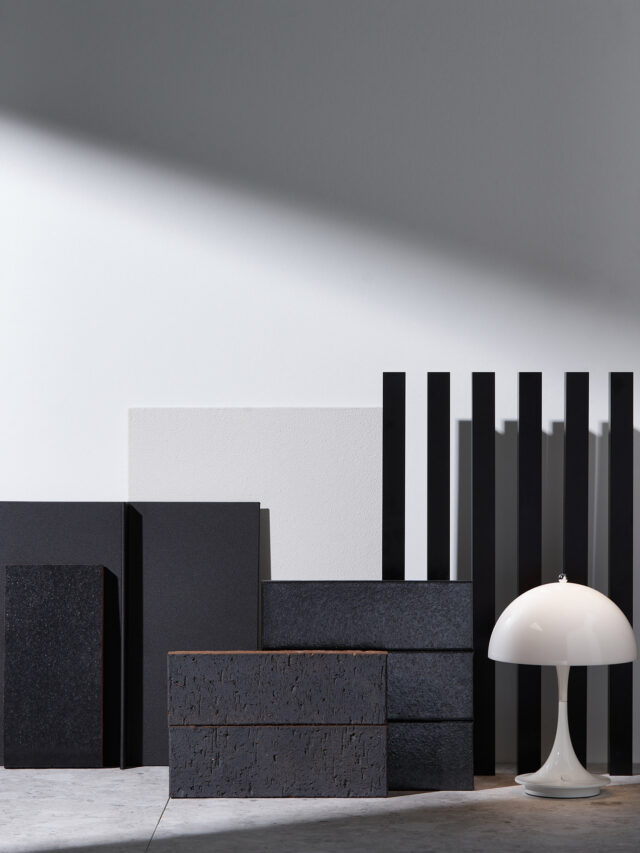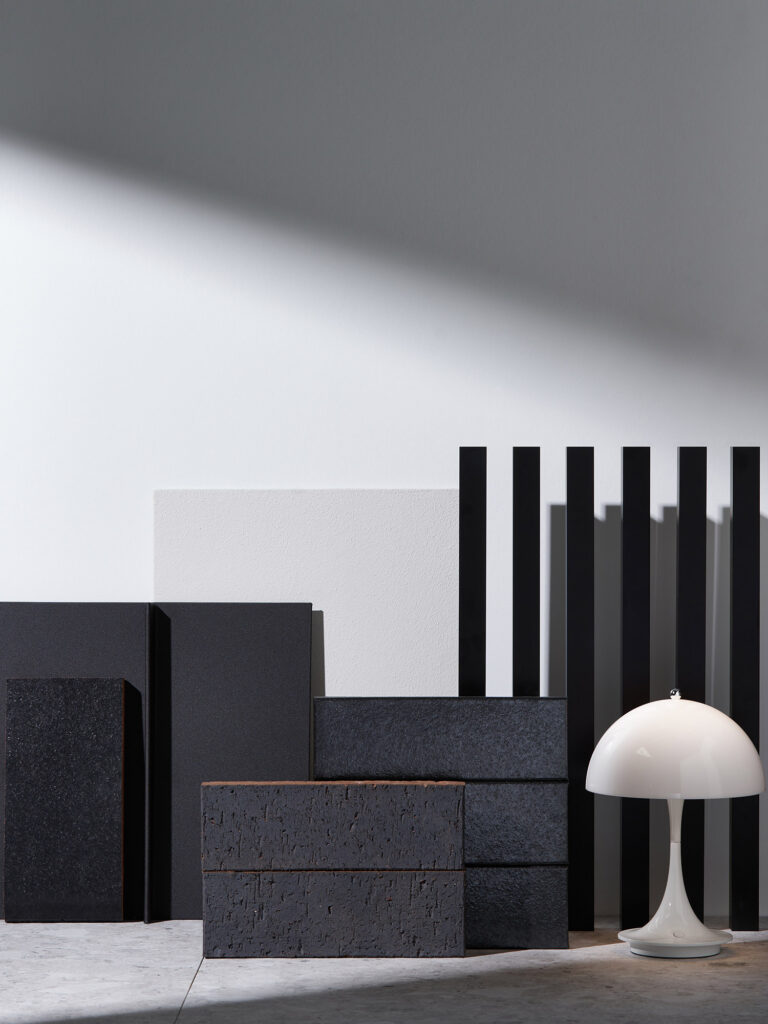 4. Modern
A slick, tonal palette of greys from the deep neutrals of Wattyl Solagard Pitchstone and PGH Bricks Dark and Stormy Whirlwind to the tailored contrast of Wattyl Solagard Cold Rush and PGH Bricks Morada Gris. The richness of Wattyl Solagard Black Tied anchors the palette.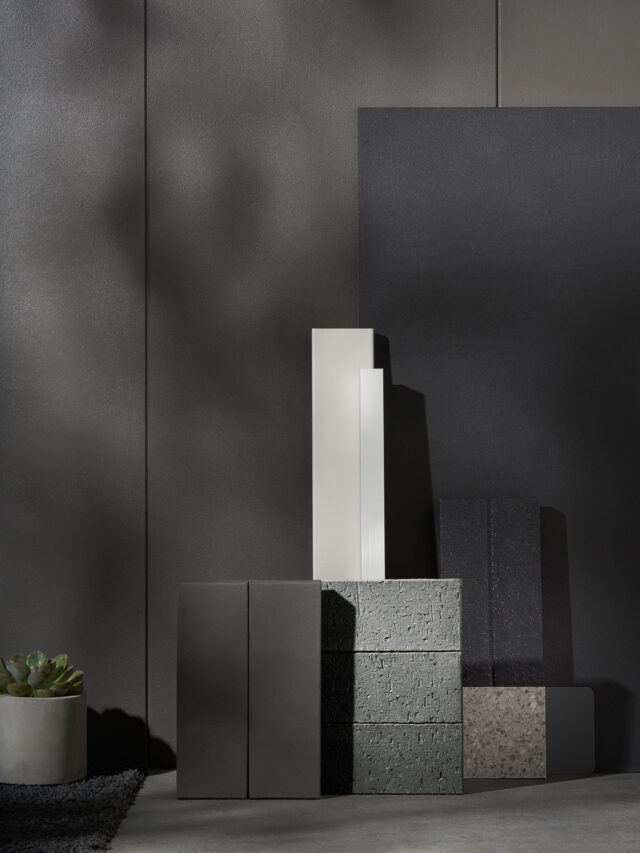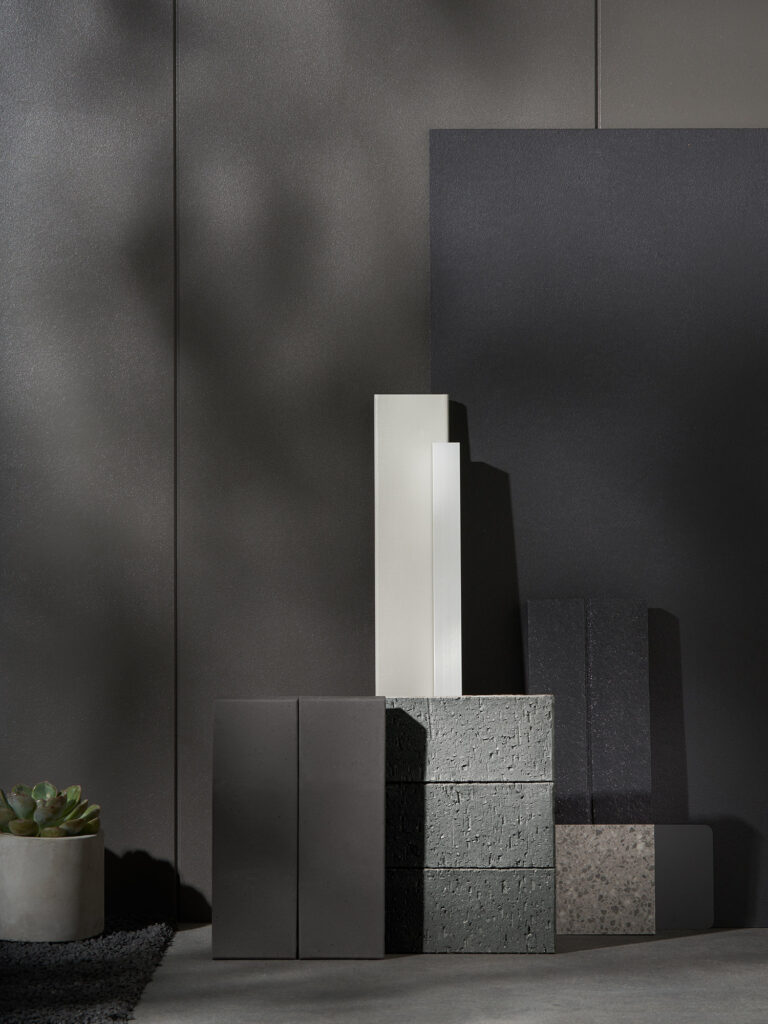 5. Natural Neutrals
Inspired by nature and designed to blend with the landscape, this exterior palette combines the muted earthy hues of Wattyl Colorbond Pale Eucalypt and Solagard Light Earth, alongside Dhimba. The beautiful natural texture of PGH Bricks Essentials Heathwood, accompanied by the cool muted grey of PGH Bricks Morada Ceniza Linear, strikes the balance between traditional architecture and the beauty of the natural Australian colour palette.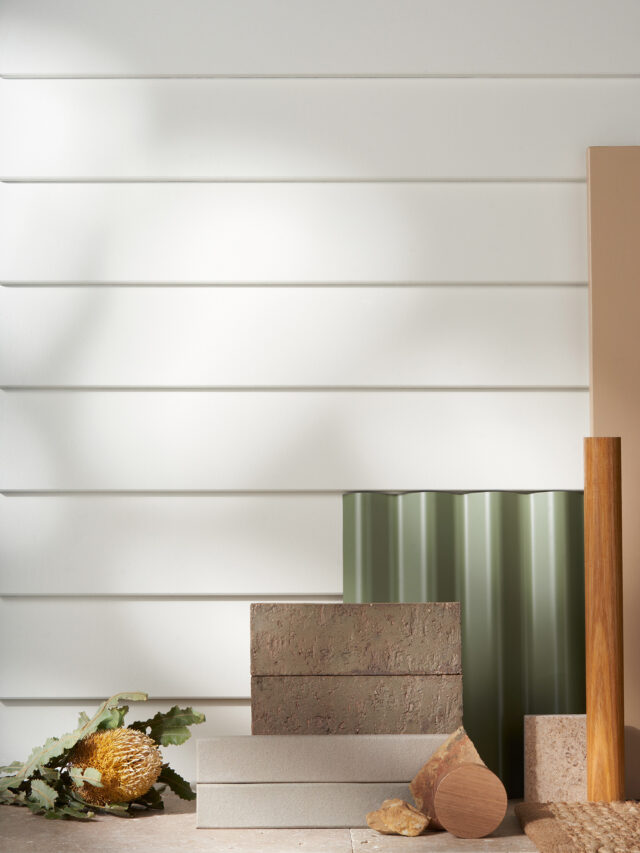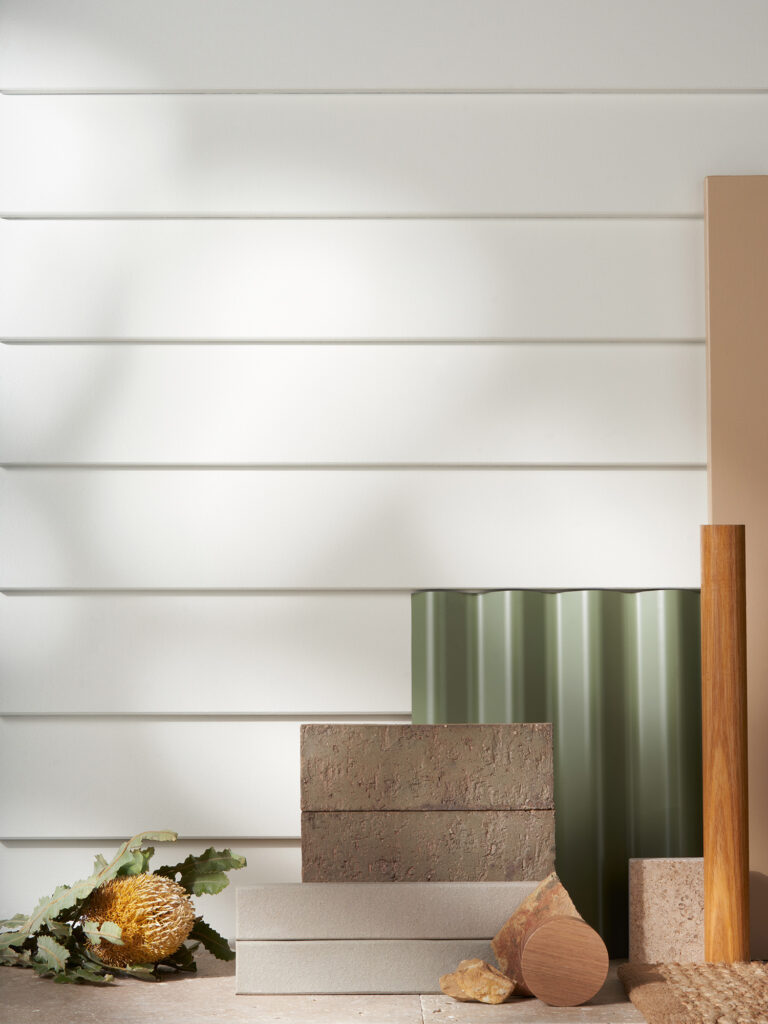 6. Urban
Combining the strong, deep charcoals of Wattyl Solagard Grey Ember and Colorbond Monument with PGH Bricks Alfresco Espresso. Beautiful, earthy contrasts are introduced in the form of Wattyl Solagard Magic White and Lavish Tan plus PGH Bricks Manhatten East Hampton.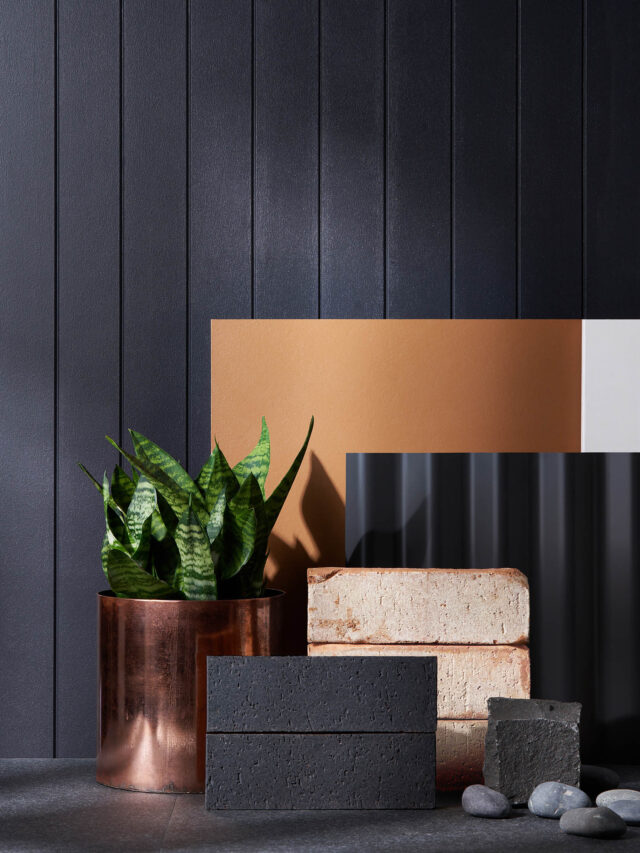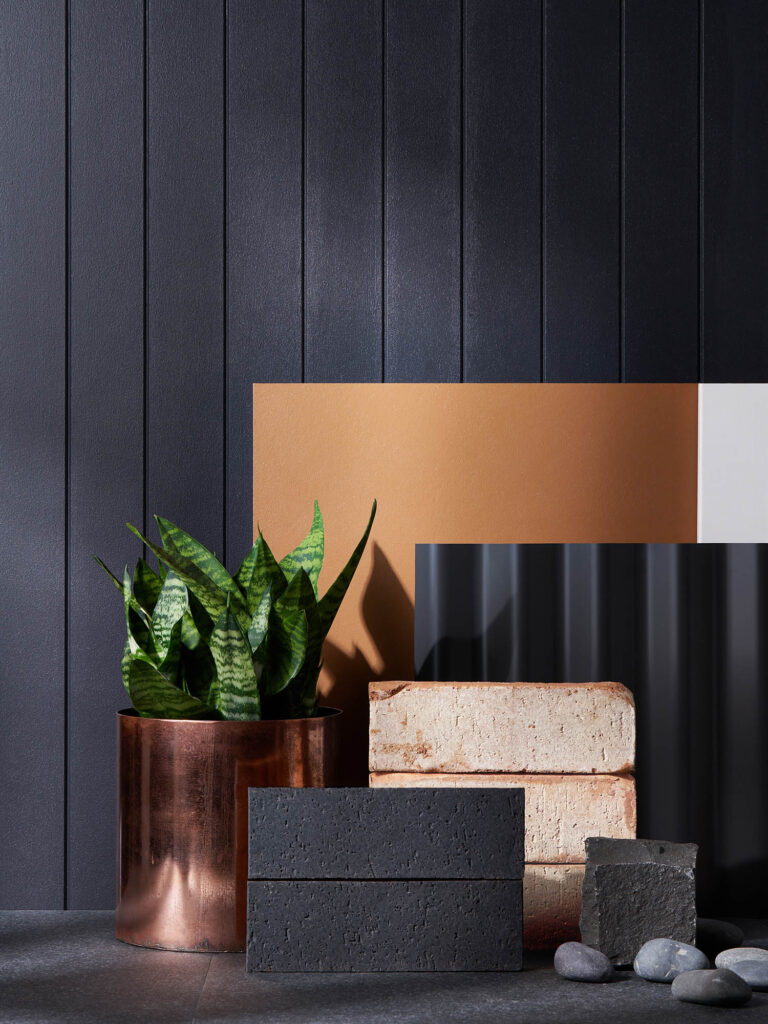 7. Whimsical
This uplifting, upbeat palette of washed pinks and greys is equally well suited to coastal and urban locations. The dusky pink of Wattyl Solagard Tombola, alongside the soft, cool tones of Soft Apparition, creates a sense of whimsy, with the cool hue of Feather Dawn introducing a fresh contrast. PGH Bricks Botanicals Sandalwood and the chalky texture of PGH Bricks Zen by Nature Salt add softness and natural texture to this dreamlike palette.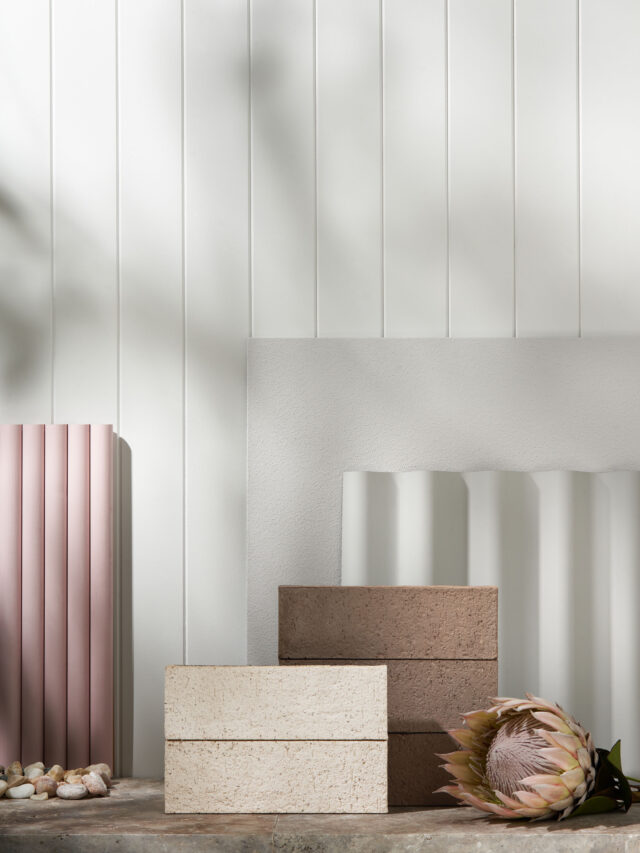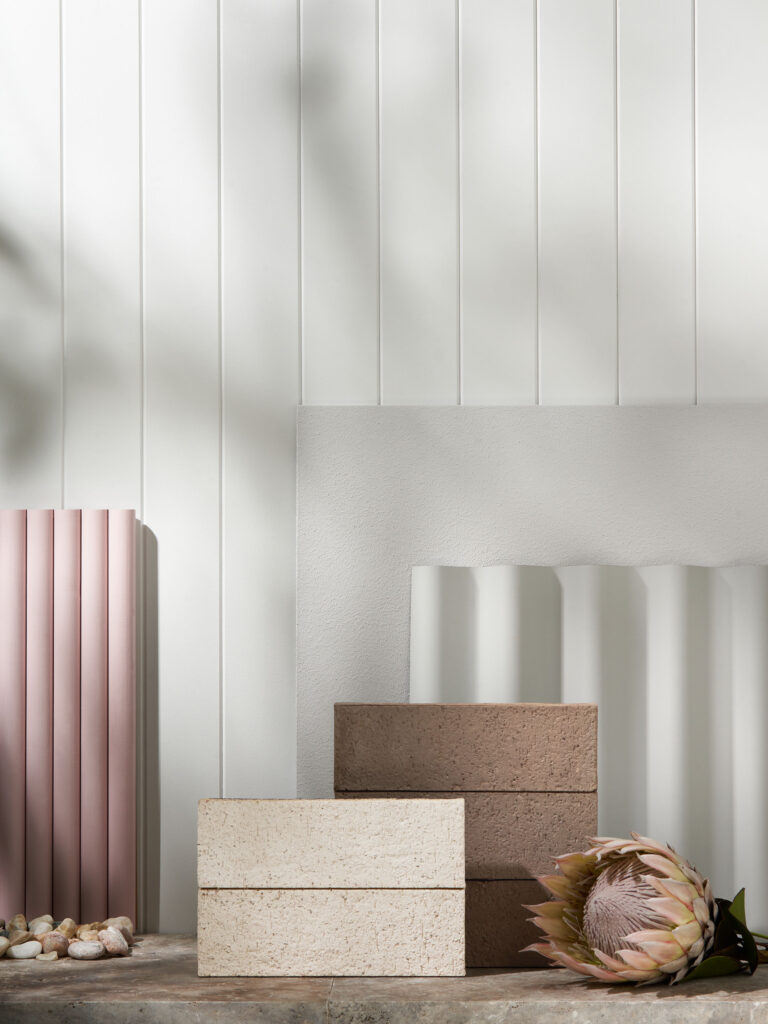 For more information visit Wattyl
or
CSR PGH Bricks & Pavers
: 7 perfect exterior colour palettes that will inspire homeowners