We believe in the idea of the perfectly imperfect and rustic charm, but the exterior of Naomi Findlay's Waukivory Estate holiday cottage was a little too rustic to be inviting! Or indeed safe!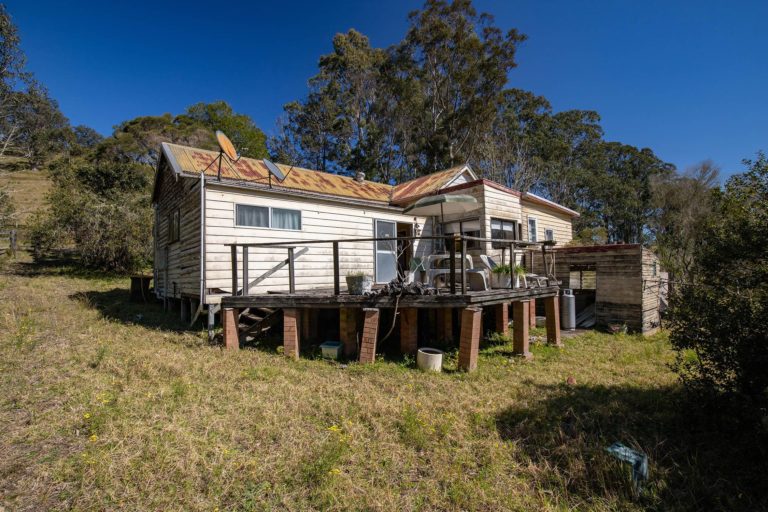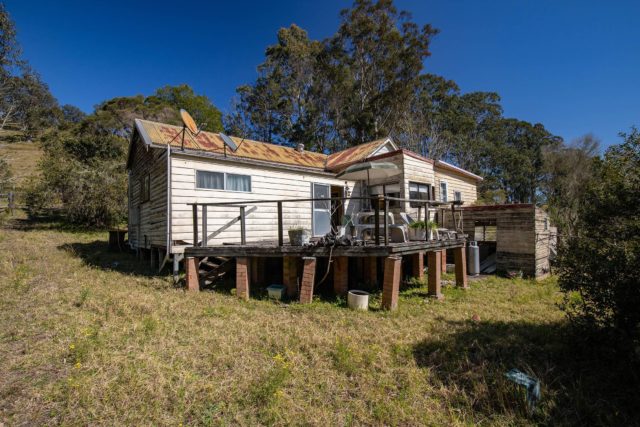 Are you ready for the transformation? Just look at her now! Perfect for your next extended family or girls weekend getaway! Amazing what a new deck and a paint job (almost single-handedly carried out by Naomi herself!), not to mention a fancy front door, can do.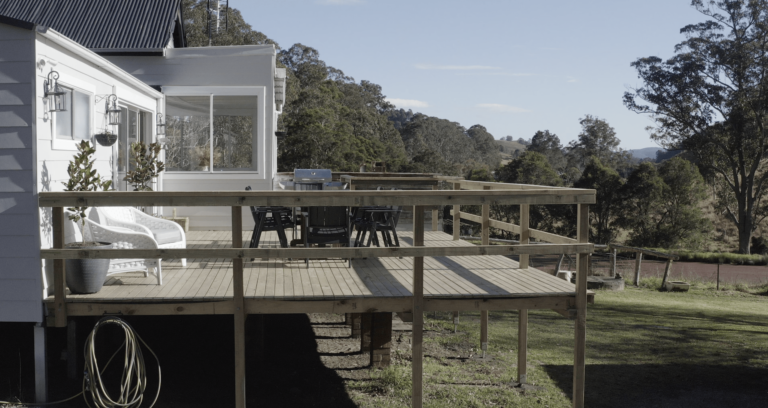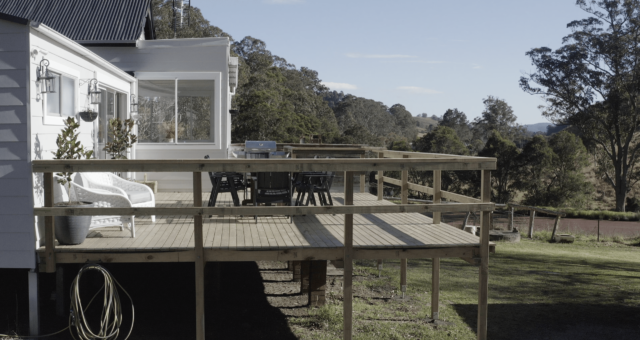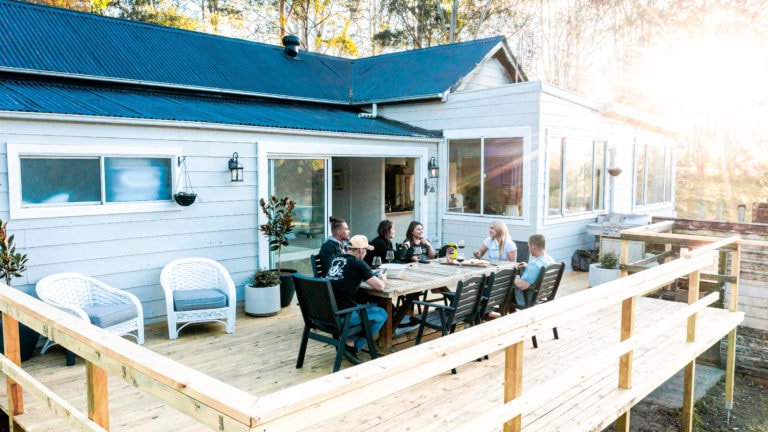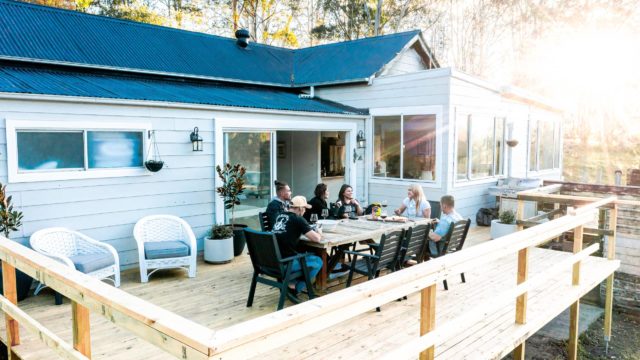 As always, you can watch it all come together, including the arrival of some bee hives, in the video below!
For more on Waukivory Estate and to book your stay | Follow them on Instagram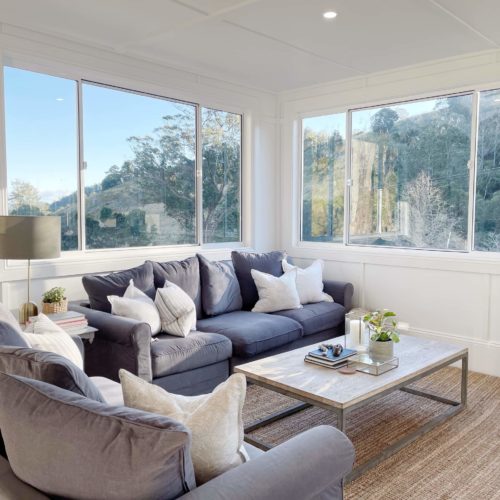 Before & after: another amazing makeover at Waukivory Estate
I hope you've been enjoying our gradual reveal of Naomi Findlay's beautiful holiday cottage at Waukivory Estate. I don't know about you, but I really need this lockdown to be…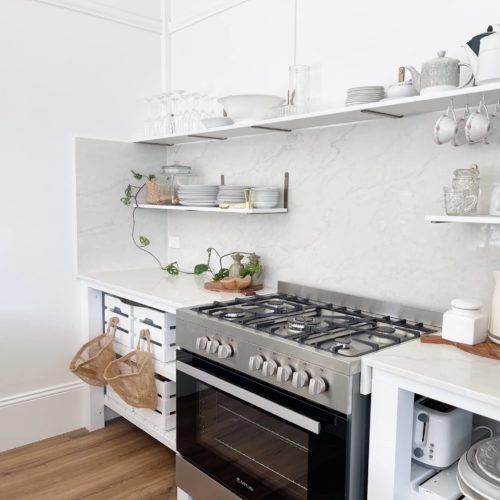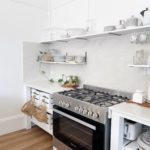 Waukivory Estate room reveal: the kitchen!
You know we love a good before and after, and our weekly room reveals of Naomi Findlay's Waukivory Estate holiday cottage project are giving us a regular dose of interiors…