By Alexandra Ganipeau
While there are many books and websites about kids' bedroom decor, they tend to focus mainly on the aesthetics – which is of course important – but I firmly believe the way we decorate our children's rooms influences the way they feel. You want to create a special place just for them, somewhere that's nurturing and brings comfort. There is no doubt in my mind that a children's bedroom should reflect their personality, but it must also cater for their needs; a place to play, sleep, read, dream and create. Below are some aspects to consider when designing a kids' bedroom:
Sleep
Sleep is so important for a child's healthy development. We have all experienced the feeling that follows an awful night's sleep! Children, just like us, should be looking forward to going to bed at night, knowing that the next day is another adventure.
One third of our lives will be spent in bed so it's essential you make it a priority. A bed is one item that should be bought with great care. To dress it up, use soft and natural fabrics, with colour accents on cushions and a childish pillowcase.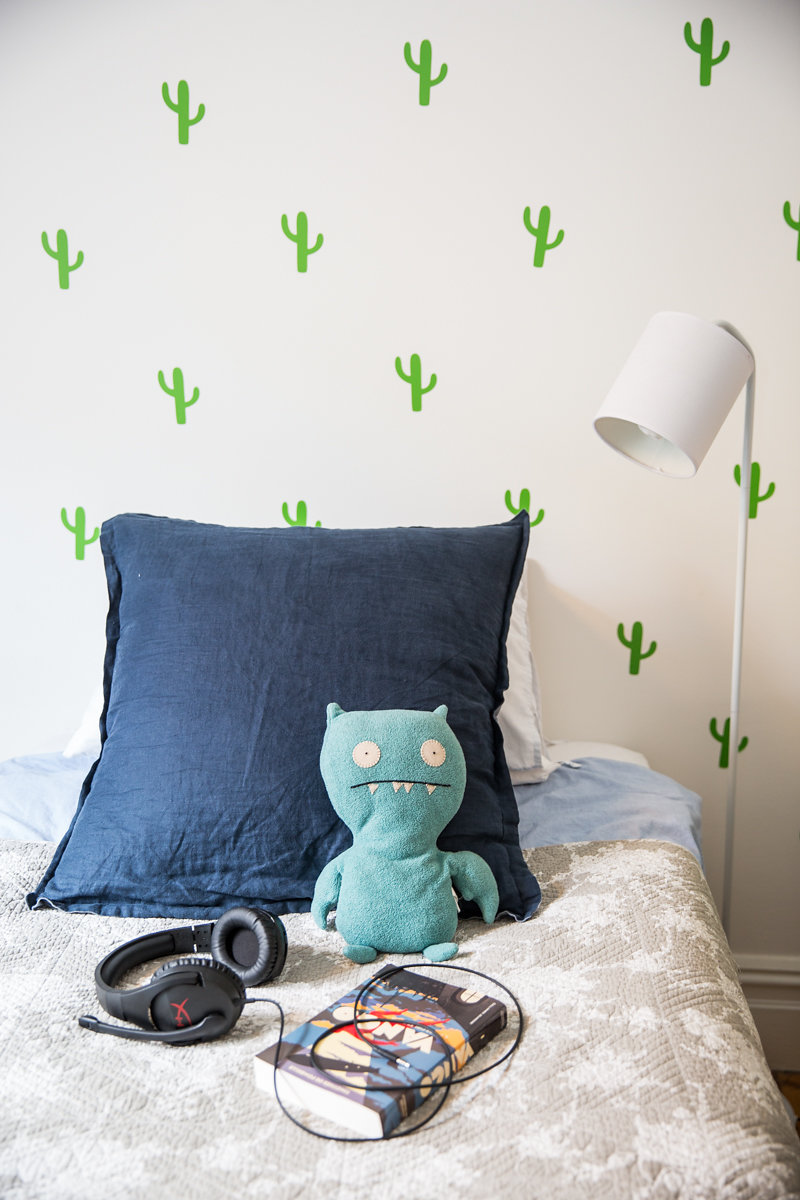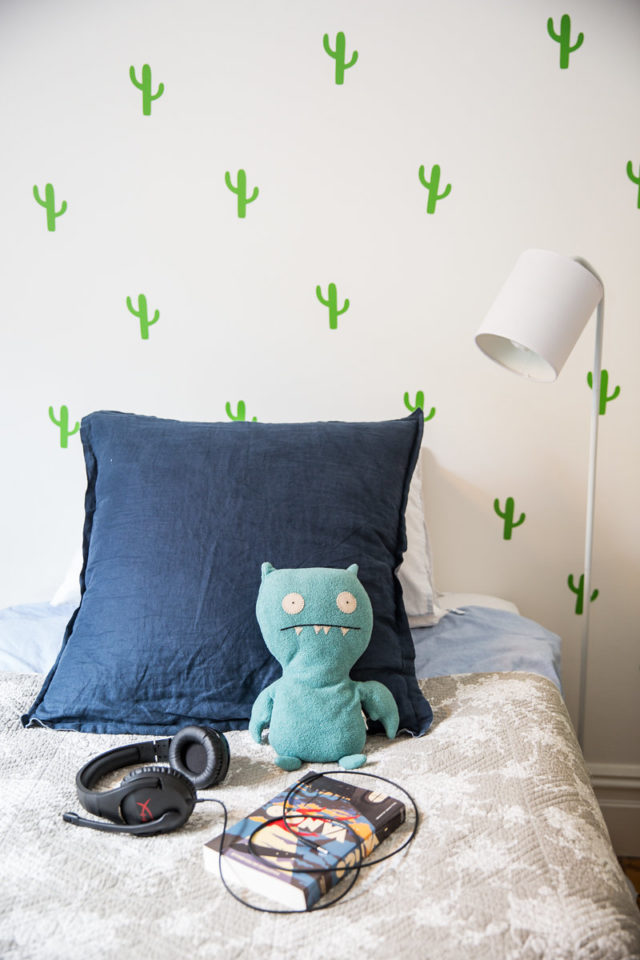 Play
For a growing little person, play is equally as important as sleep. Parents often go crazy at how messy and disorganised kids' rooms can be, but for a child, spreading toys is an essential part of playing. However, there are ways to minimise the mess. I only leave out three of my boys' absolute favourite toys: Lego, Playmobil and Bionicles. These are the only toys left permanently outside the cupboard and each belong in a pretty basket.
All the other toys, games and bits and pieces are tucked away behind closed doors and only get taken out one at a time. This allows the mind to focus on the one item or game, instead of overstimulating.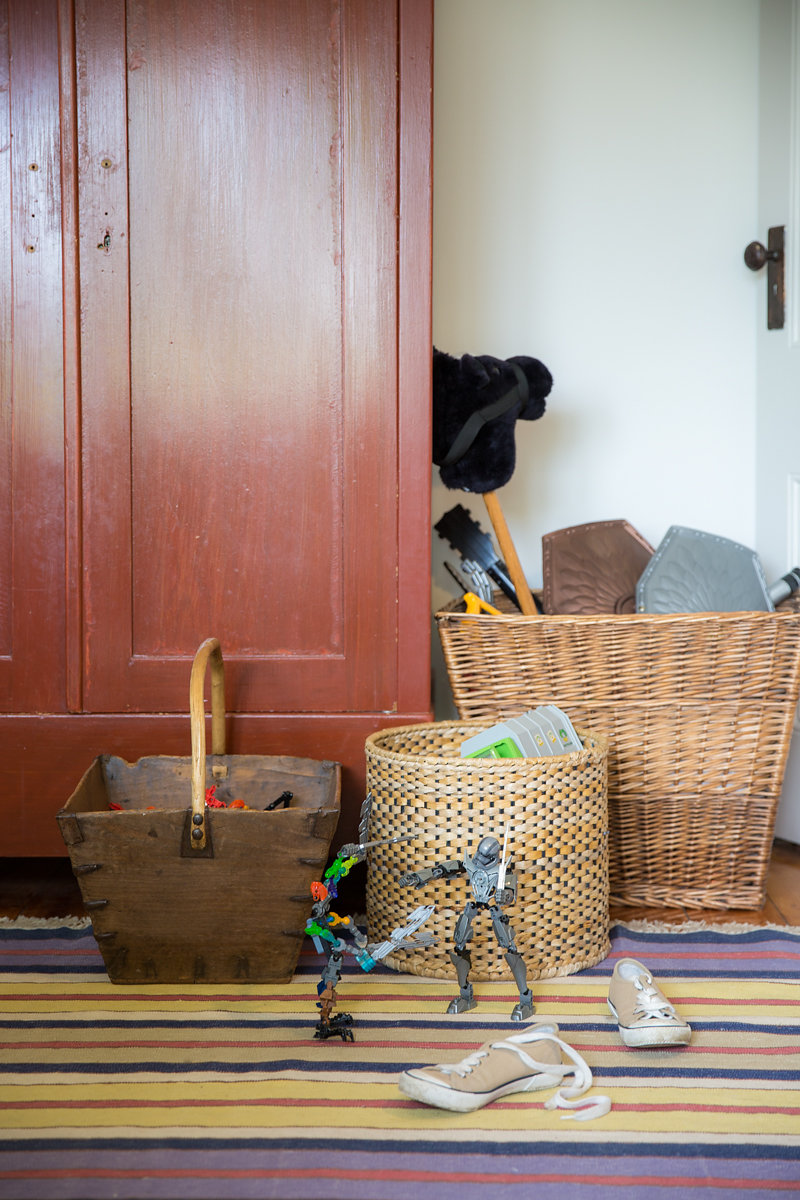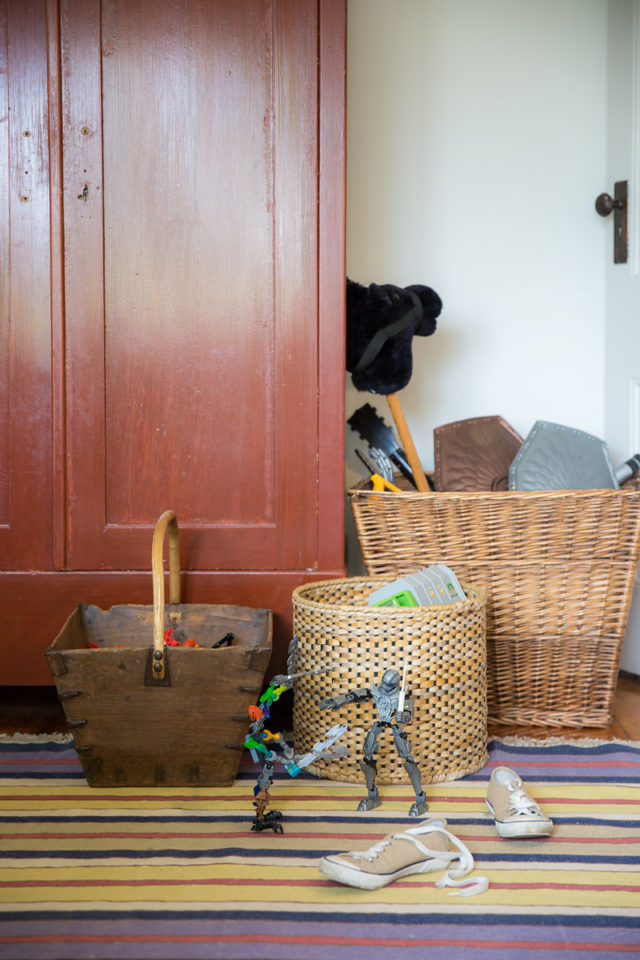 Layout
If you look at your child's preferred activities you will find clues on how to arrange their space. Do they like to spend hours on the floor building things or do they  prefer to draw? Arrange the space accordingly to give them the layout they need.
If your child, like most, enjoys gathering and collecting things, a pretty shelf just for treasures can look delightful. Books coupled with decorative items or handmade creations can then finish off the look. I like to include small boxes or baskets on shelves, just for the little trinkets my boys have gathered on their adventures.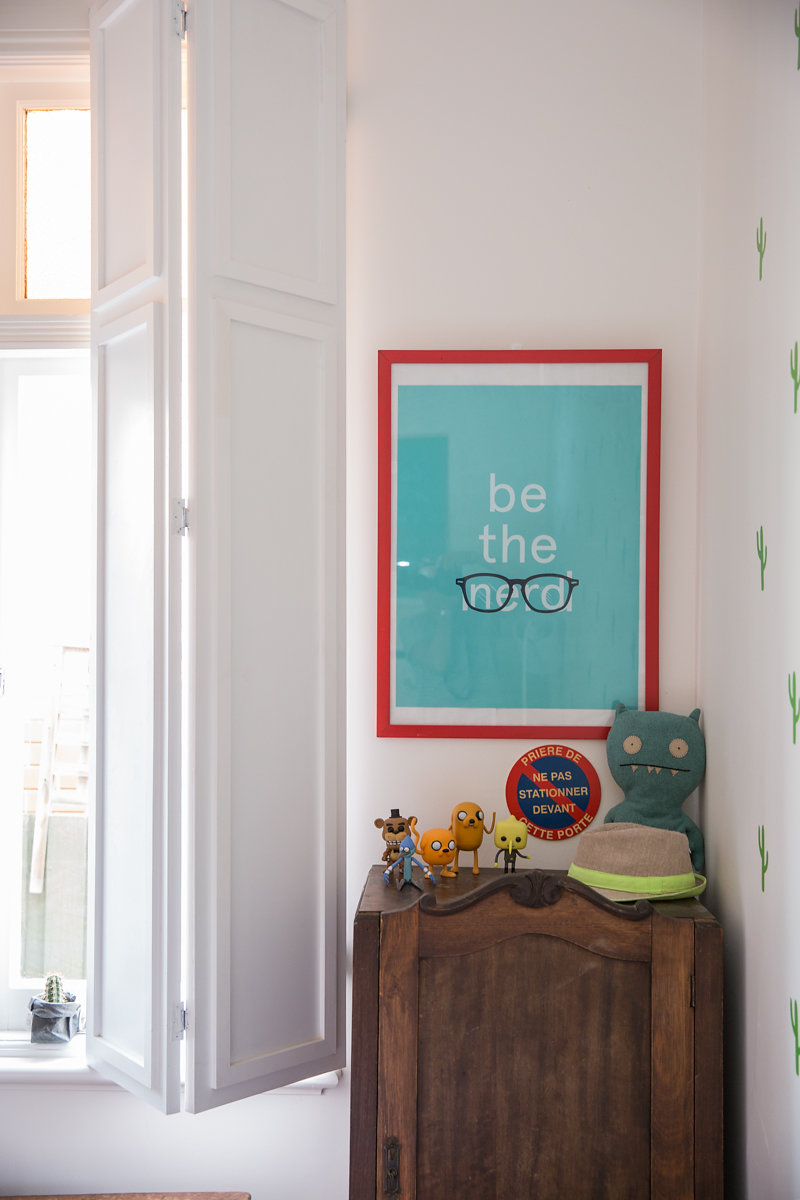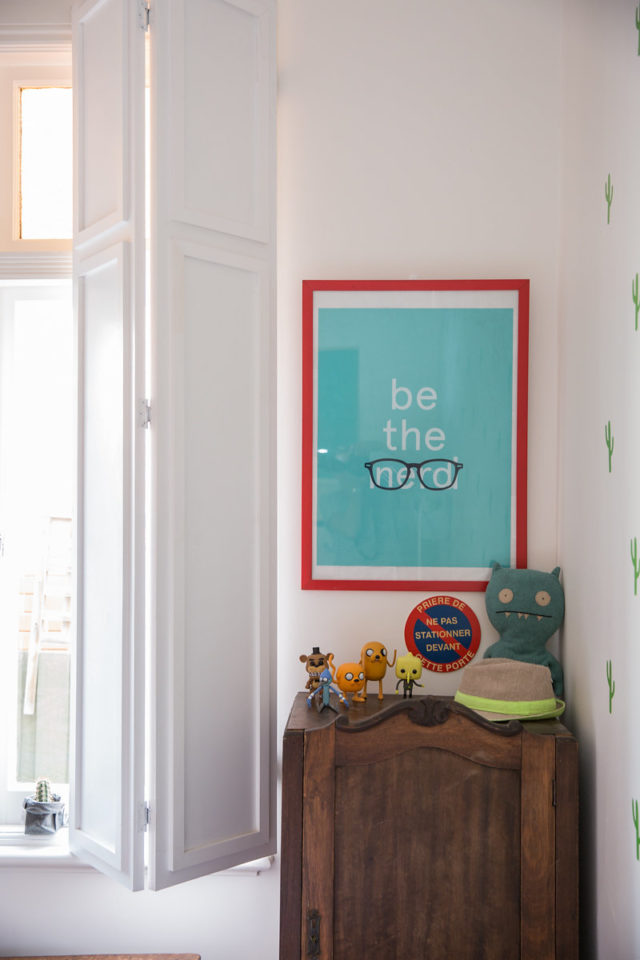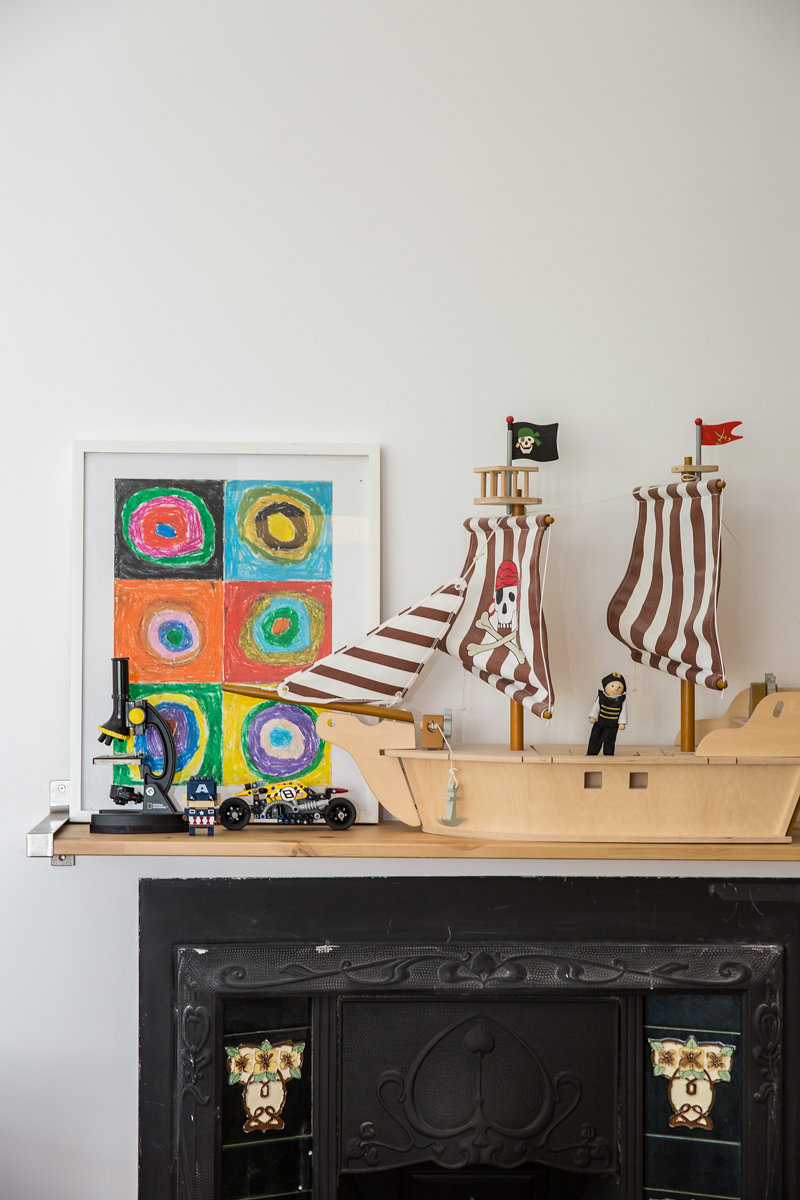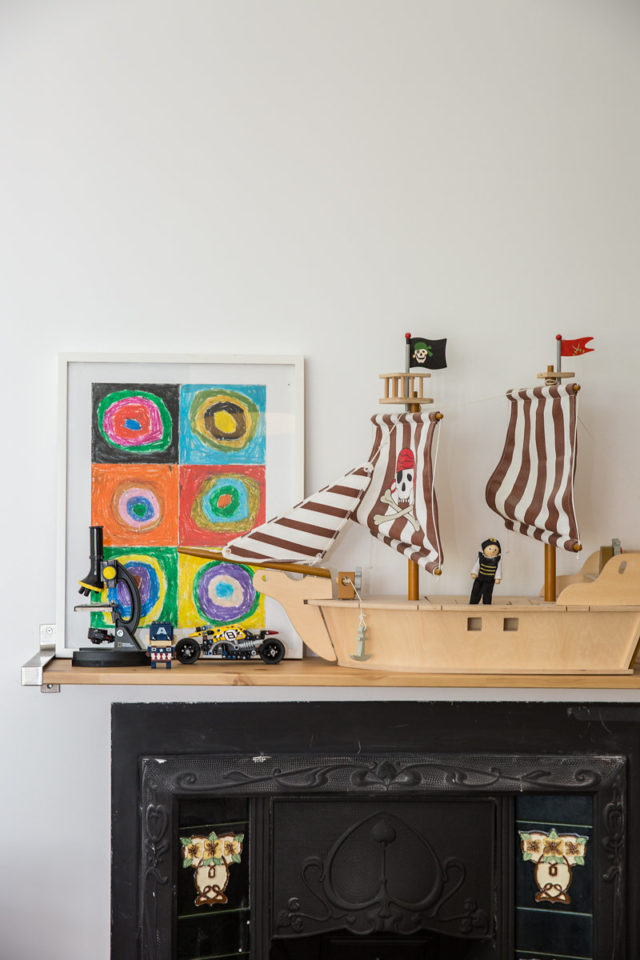 Colour
I don't think a room needs to be bombarded with primary colours to be attractive to a child, neither does it have to be all white. There are lots of alternative patterns, colours and textures that make a room inviting and pleasing to the eye. Do what you think is right. I am fond of beautiful wallpaper or adorable little removable stickers. Have fun! You probably can't do this in any other room of your house. And don't forget it is a child's room; it will probably change in a few years!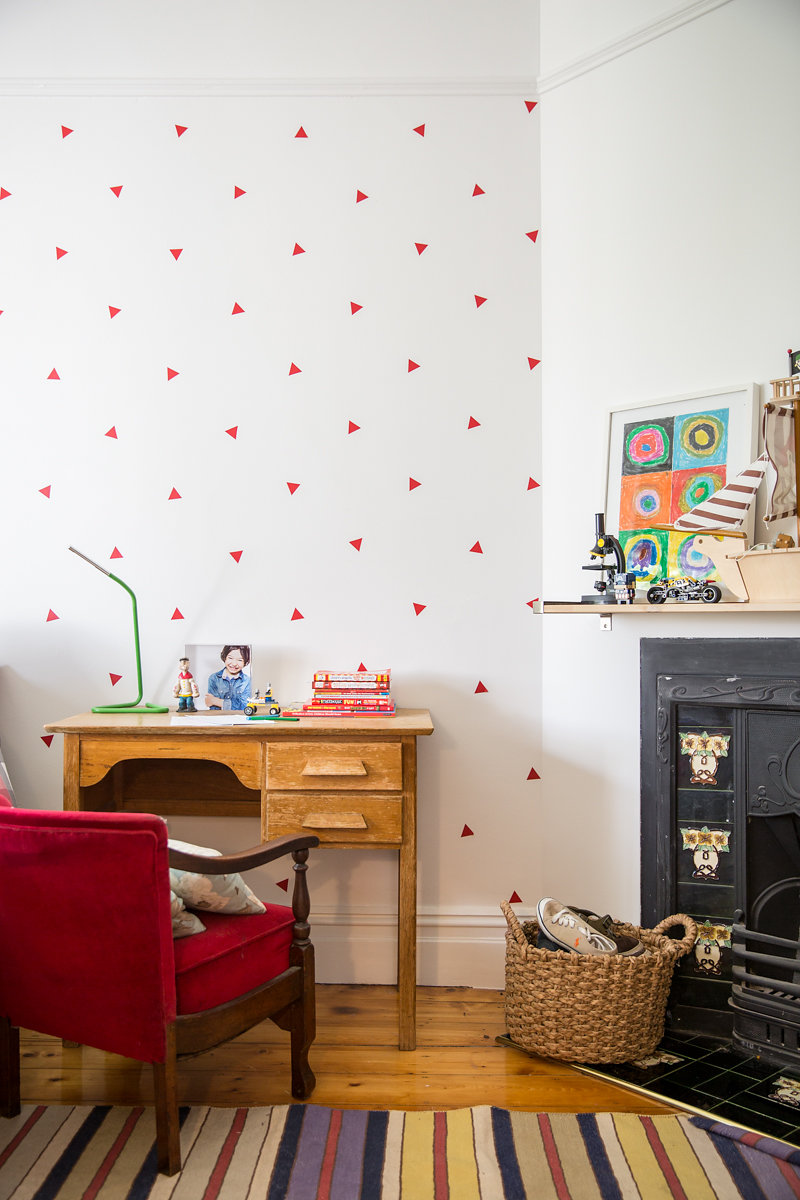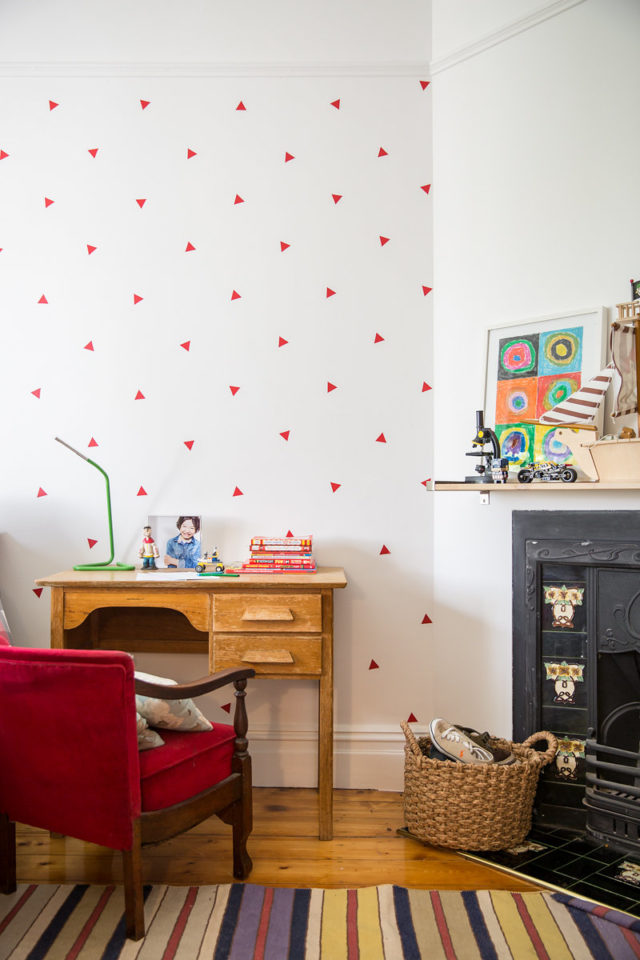 Read and work
From a young age, children love being read to and what parent doesn't like that time of day? Especially when it means you get some peace and quiet afterwards! A ceiling light is not sufficient in a child's bedroom when it comes to bedtime reading, instead choose soft lights for relaxing, but also efficient lamps or wall lights strategically placed above or behind the bed, in order to read, work and play.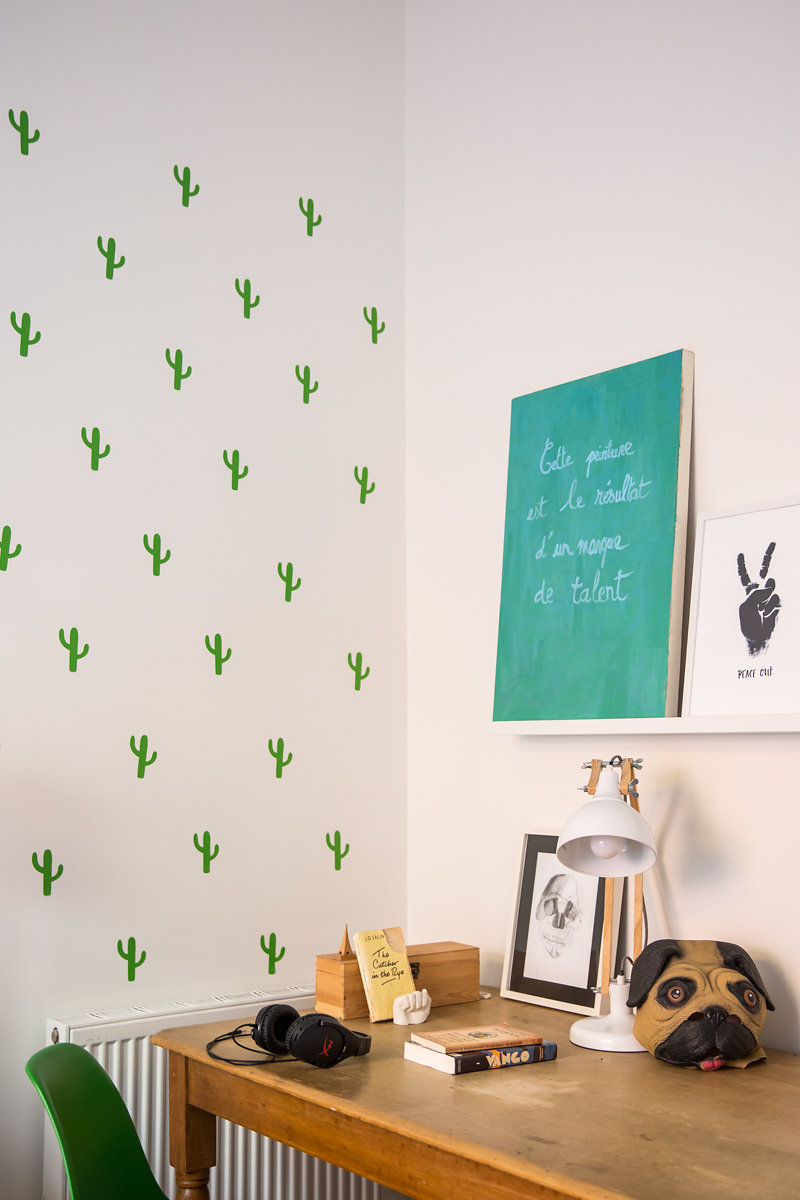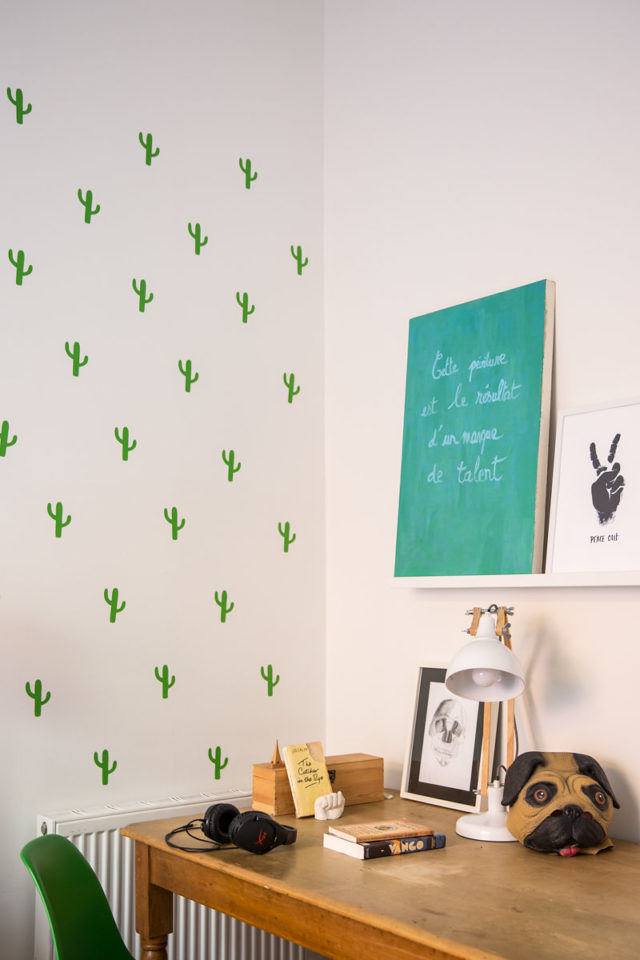 — Alexandra is the owner of The Roaming Atelier, an interior decorating company that focuses on using the beautiful, sentimental pieces you already have, to make your home as unique as your family.
Photography (of Alexandra's own kids' rooms) by Kate Collingwood