As a small business owner, this global pandemic has sure been a rollercoaster. For me personally, March and April were pretty scary months as pretty much everyone (bar one extremely loyal longterm advertiser and another new one) pulled their marketing spend with Interiors Addict. I totally got it, people were more concerned with keeping their employees in jobs. But it was scary nonetheless.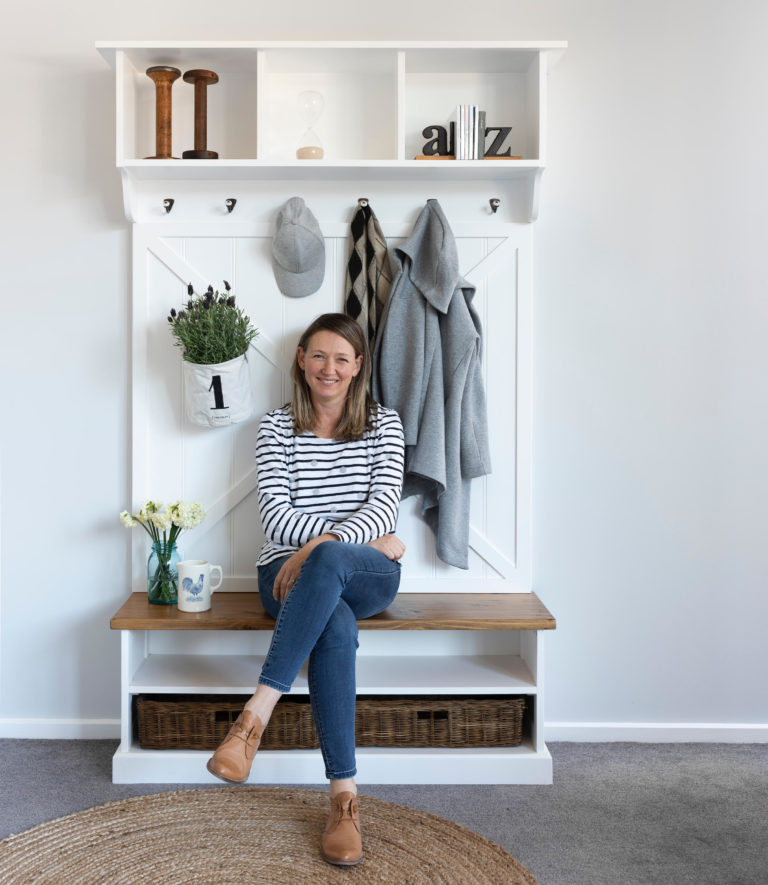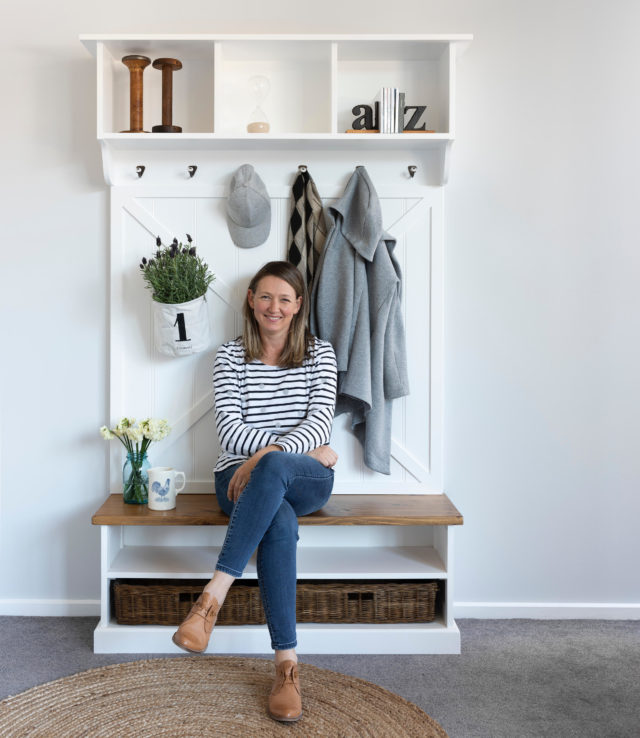 I started thinking about mortgage pauses and using our savings and whether blogging would even still be a viable business in the new normal. Fast forward a few months and I'm thrilled to say that business is back and things are feeling so much better. But I had to seriously tighten my belt, do two people's jobs for a while and for much of the time with no childcare.
I know I'm not alone and I'm not looking for pity. What I did learn from going back to basics, was what I really needed to spend money on and also, by going back to doing most things myself, I took a good look at all our systems and what worked and didn't. I also did a lot more writing content and enjoyed it (I'm a journalist by trade after all!) and thought more about what our readers want to read about. All really useful stuff. Not to mention I had a bit of headspace to work on a new arm to the business which I'll be able to tell you more about later this year; one which will hopefully provide an additional, and perhaps more predictable and recurring, revenue stream.
I thought I'd ask some other small business owners in the industry how they survived Covid and what they learned about their brands in the process. And while none of us is brave or silly enough to rest on our laurels and declare everything's back to normal, it's great to hear some positive stories.
Andrew Algar owns Contents International Design, an independent furniture and homewares store in Sydney's Supa Centa Moore Park. As a bricks and mortar retail business, COVID hit hard in the beginning. "Like everyone else, it was the uncertainty that was the hard part. If you knew it was going to be for a certain period of time you could at least plan to batten down the hatches knowing the tap would turn back on," he said.
"We closed the shop doors for general thoroughfare in April and were operating by appointment with the option of taking individual pieces to clients' homes to assist. JobKeeper was also a big help. Everyone was working remotely and did their best to help wherever they could so I'm very thankful for them."
Their online business rose to the occasion which helped pay the bills as well as having the processes in place to be able to work remotely if/when needed. But it was really amping up customer service, which they had always prided themselves on, which allowed them to make great connections to each and every sale and customer. "It felt more necessary to be thankful for them, and this has had a huge flow on effect which we are so appreciative for."
Thankfully, foot traffic in the store is back up now. "A lot of people are spending more time within their homes with lockdowns, and not going out or away. It's been a good time for people to take some time to realise that their home is their own sanctuary and making it nice means spending more time in it isn't a chore," Andrew says.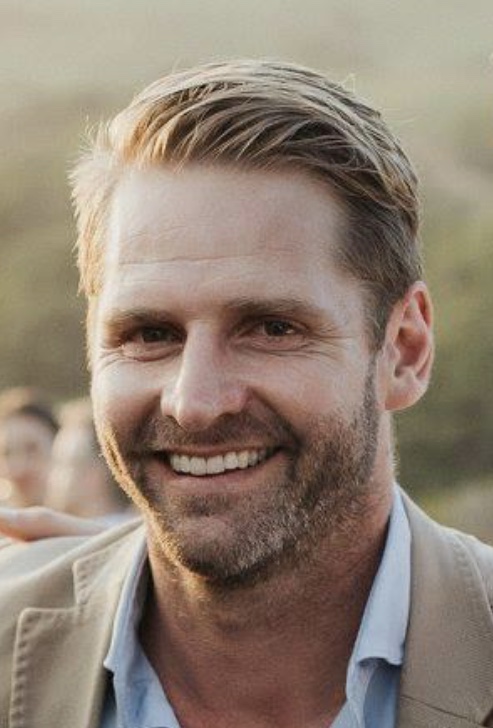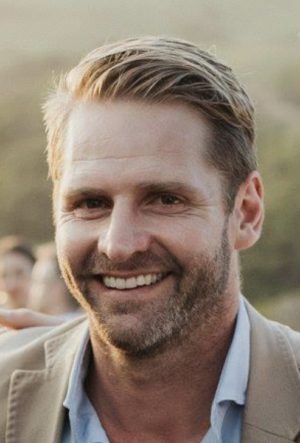 There were lessons learned too. "It was similar to going back to the start again and being able to run the business off the smell of an oily rag! It allowed us to re-look at a few things that we thought were making a difference or adding to the business but were just costing for not much gain. Now we know this should be something done on a regular basis not just in a time when that's necessary.
"The silver lining for me was that it made me take stock of what was the way forward and what to be appreciative for. There are things to worry about every day running a business but with something like a pandemic totally taking everything out of your control, you can only do what you can control."
Interior stylist and designer Emma Blomfield, has been offering e-decorating since 2011 but the last few years have seen her doing much more in-person consulting. That all flipped during the first few months of Covid. "Since lockdowns have been relaxed I've been back out meeting with clients but have noticed follow-up consults tend to happen online where we meet on Teams or Zoom and I share my screen, showing the design work and getting instant feedback from my clients. I was very thankful for taking the time earlier on in my career to set up that service properly which meant I could just run with it when the online consults started rolling in."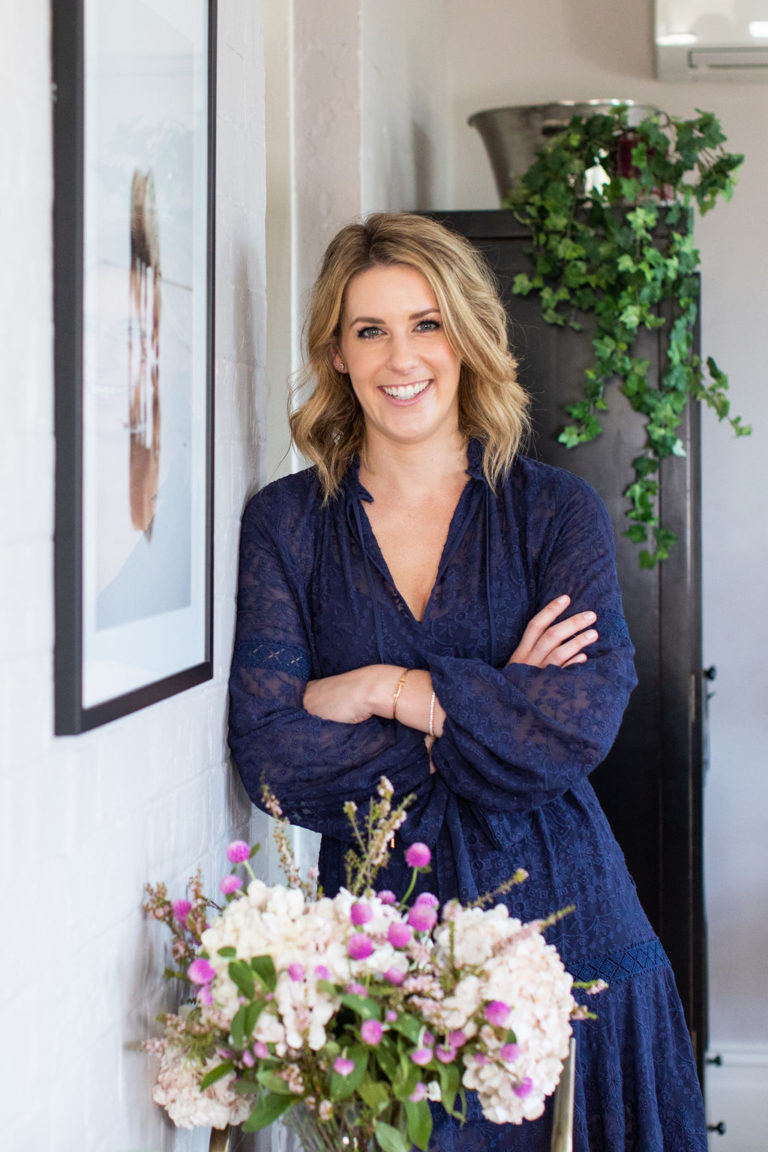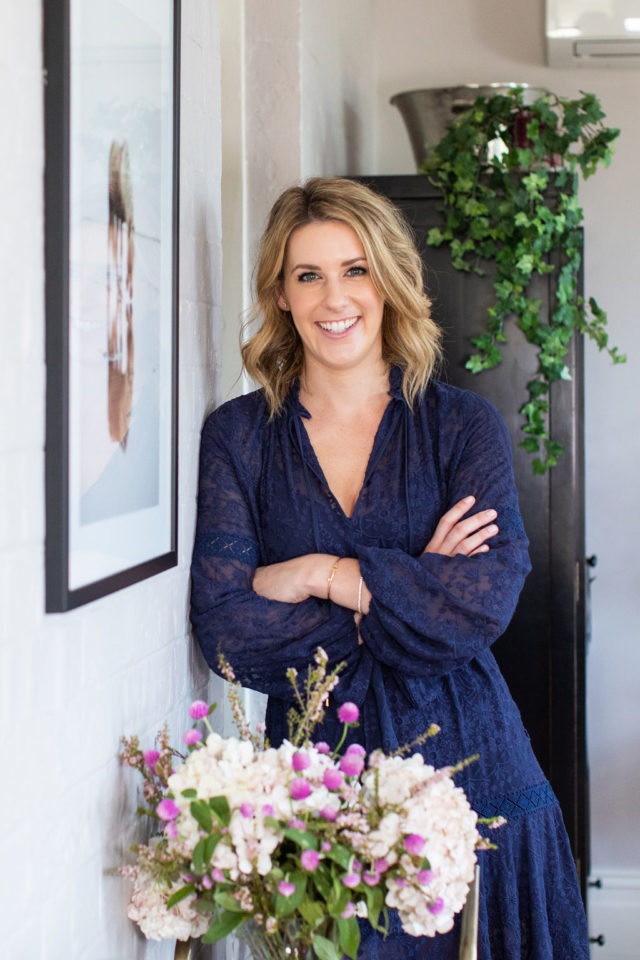 She also used the extra time at home to work on a new business. "It had been a long time coming, I just never carved out the time for it before. Having some extra time on my hands at the start of the year meant I went all in on my plans for Decor Library (a project management platform to streamline the way interior designers work with their suppliers and clients) and now it's a fully fledged business we've just launched a few weeks ago. If it wasn't for lockdown, I may never have started the business."
Emma said she's never been more grateful to be self-employed with the flexibility to pivot and change as needed, and be in control of her own destiny. "It was 100% up to me to keep the business running once Covid hit and I'm pretty proud to say it's been a mega year for me in terms of revenue when I thought I was headed for total disaster back in March."
She admits she used to be quite slack at checking in on her financials but this has now changed! "At the end of March, I spent about a week reviewing every single inch of my business from website wording through to analysing every single expense. I now set time aside every month to review all of those things again and am better at meeting my monthly revenue targets."
So now her advice for other business owners is simple: "Don't get too busy working in the business that you forget to work on the business." Emma suggests finding yourself an accountability buddy and meeting with them once a month. "Having someone else to talk through your goals and financial stats with is an absolute game changer. As a solo business owner it's easy to ignore those things but that's the worst thing you can do for the future of your business. Pay attention to all the little details, it pays off!"
Melbourne-based business Willow & Wood, who make and sell off-the-shelf mudroom solutions, managed to move interstate to the Gold Coast in July, in between lockdowns! They've used the time to really fine tune their niche and to bring all manufacturing on shore.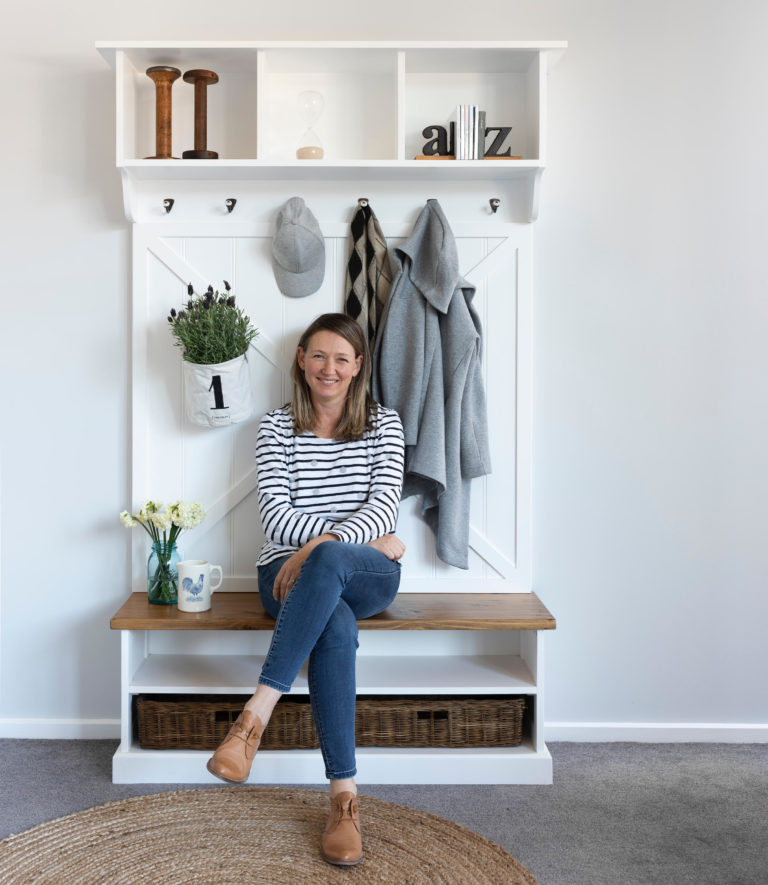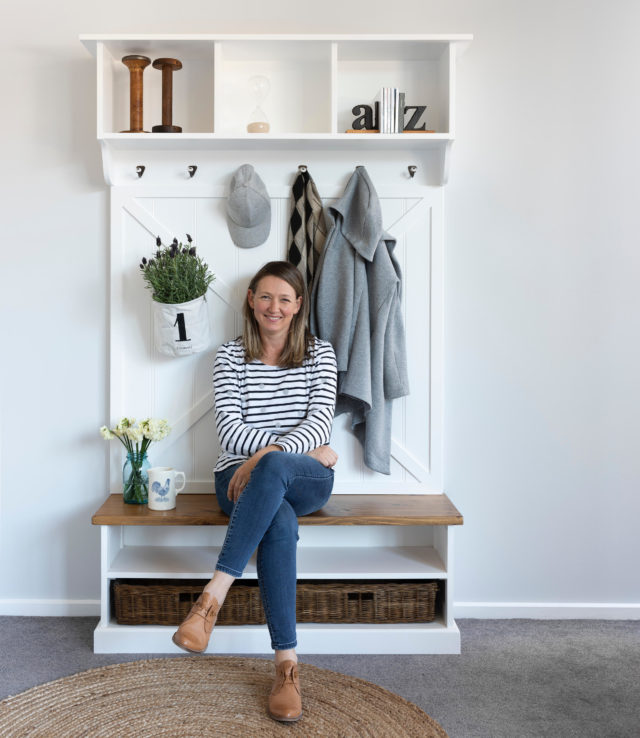 Co-owner Rebecca Tyndall, who runs the business with her dad Russell, said: "We are completely making in Australia now. We moved our workshop to the Gold Coast in July and we've been super busy in the last three months. We are making a real push to get this business growing because we are the only one that specialises in mudrooms and I don't want to lose that edge before we can grow and be known for what we do."
For now, she's still in Victoria while Russell and the team are busy making up north. "It's particularly hard when I can't even travel to my workshop but we are making it work."
In the New Year, they'll be discontinuing their popular Bookworm kids' bookshelves and introducing new mudroom options to really hone in on that side of the business. "We don't want to do fitted, built-in joinery because that's what joiners specialise in. We'll be sticking with our off the shelf products, adding more options, and really hoping to see the business grow in 2021."
For more on Emma Blomfield and Decor Library
Shop online at Contents International Design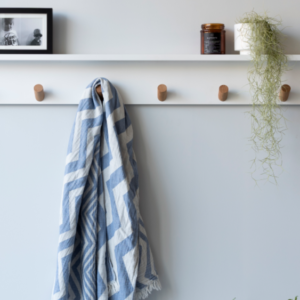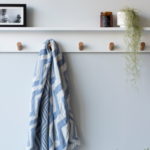 Mudroom ideas: Willow & Wood introduce mix 'n match
What's a mudroom, I hear you ask? (I really have heard a lot of you ask this!). I think we've seen a few on shows like The Block, only they're…