Photography by Maja Baska
Here at Interiors Addict, we know there are a huge number of amazing Australian makers whose success is being held back by them needing a little help in the business, branding or marketing departments. They're designing amazing homewares that deserve a much larger audience but often these passionate creatives aren't getting their name out there because they're too busy, well.. creating! After all, that's what they're good at and comes naturally. Imagine if they could have a little affordable mentoring in the other facets of running a successful small business?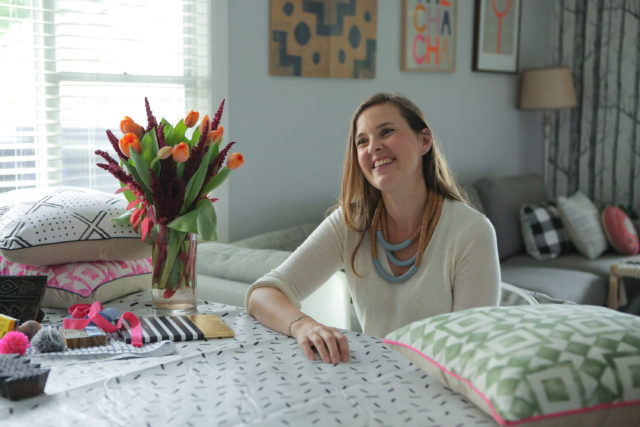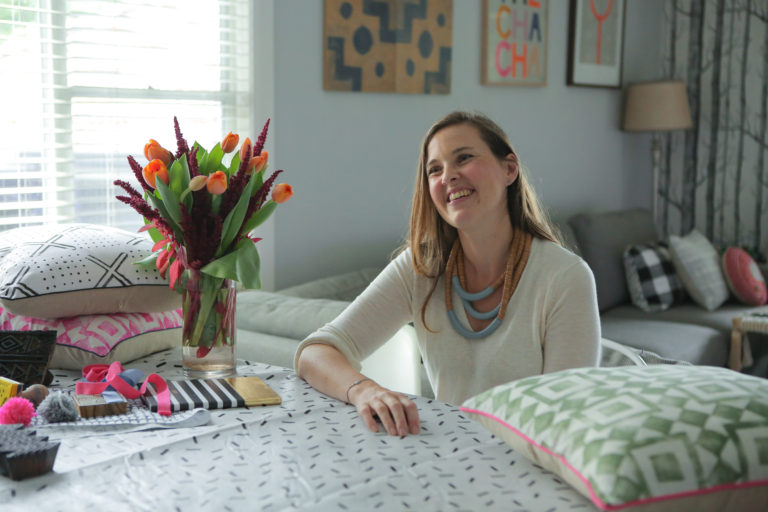 Introducing D'Alton Baker Productions; two women –Angela D'Alton and Renée Baker– with years of experience at brands like Etsy and Finders Keepers, now offering mentoring for small creative businesses. Not only that, but they can help you with social media, newsletters and events. And they're running online courses too. We set them up with our reader Angela Nash, of textile brand Coco & Milo, to test out their offering!
Angela (D'Alton) launched Australian maker blog and web store leeloo.com.au and is a former community manager in charge of seller education at Etsy Australia. She later worked for Garage Sale Trail and The Finders Keepers. An artist and maker herself, business partner Renée has also been responsible for building the social media presence of Etsy Australia, Koskela and The Finders Keepers.
With her third and final son Felix now a little older, our guinea pig Angela (Nash) is keen to take her home-based business to the next level. "I've struggled to look beyond the creative side and actually focus on it as a business!" she admits. "I am a creative soul and not fantastic at the marketing and PR of my brand or myself for that matter. I wanted to seek advice from two lovely ladies whose job it actually was to focus on those things."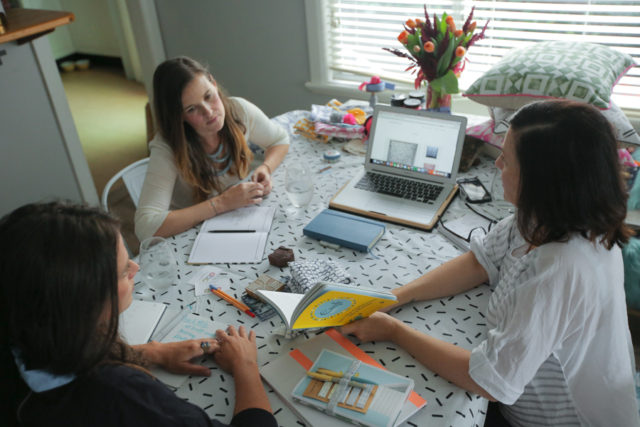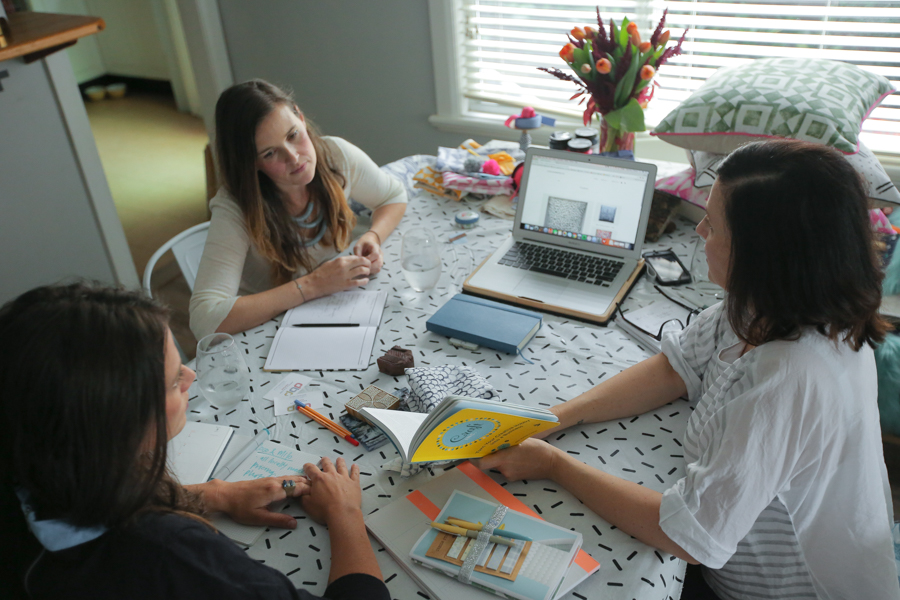 Renée says: "Ange has already spent over six years building this brand quite successfully. She has a keen eye for colour and her 'sewmanship' provides an outlet for her attention to detail, allowing her to create premium handmade cushions of exceptional quality. Once she executes a few of our suggestions, we believe she'll hit the ground running with her attractive homewares offering!"
Angela was the first to admit her photos weren't doing her products justice. Renee adds: "They weren't really capturing the stunning colour and soft feel of her creations in the way that's optimal for online shopping, design market applications and social media. We've given her a few ideas on how to either boost her own photography skills, or how to work with a professional photographer in order to increase the likelihood of her online following desiring her divine pieces in their own homes."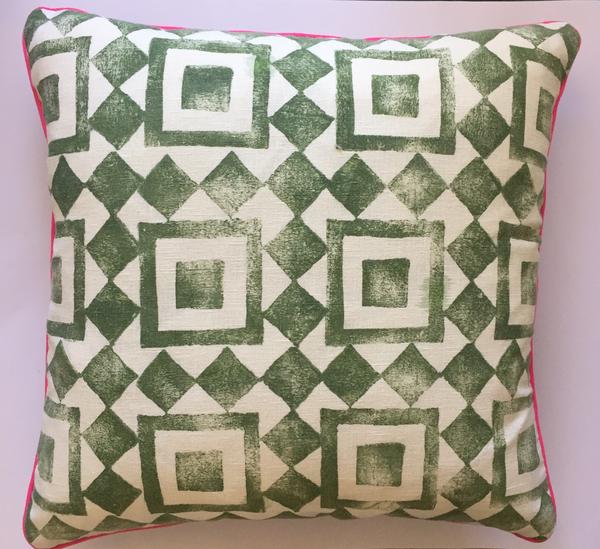 Renée and Angela also put the hard word on her about charging more! "It's a very common mistake amongst self-employed makers to not cover their own time in their costs and pricing, therefore sacrificing their hard work by wanting to make their items more affordable. We've provided a pricing guideline for Ange to closely consider so that her time is adequately covered, otherwise she's simply working very hard at an expensive hobby. This also ensures that Ange is truly considering all of the costs of running her business whilst aspiring to grow."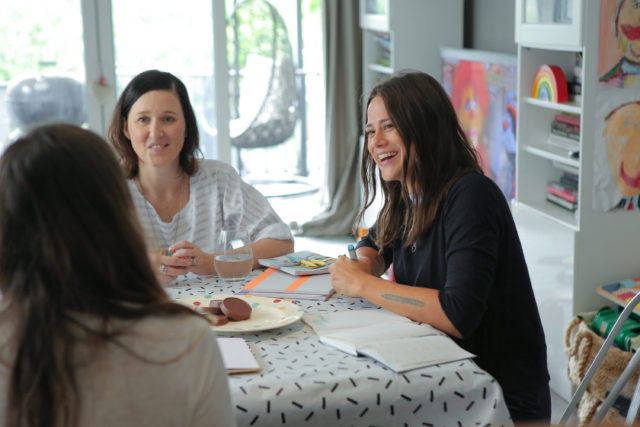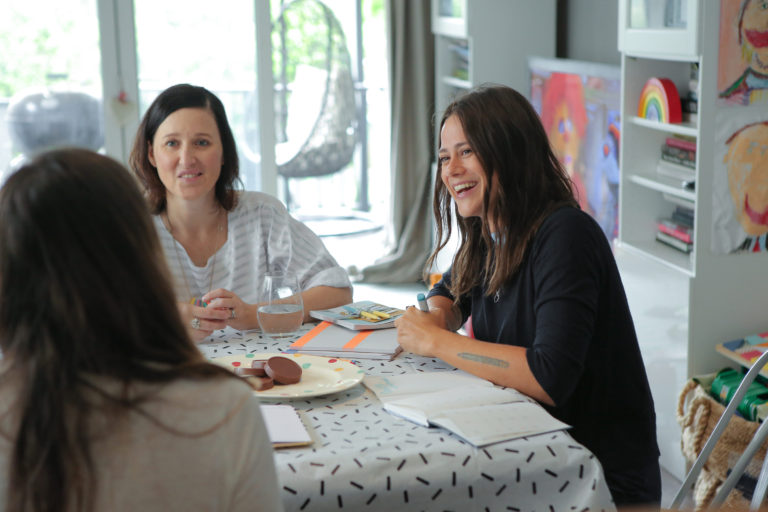 Ange says there were a few lightbulb moments from the mentoring session at her home: "I think the most important point was to focus on photography. As Coco & Milo is online primarily, it's important for the customer to visualise how their cushion, table runner etc would fit with their decor. Also the importance of social media including Instagram and connecting with likeminded creatives on Facebook groups to gauge honest feedback (because often friends will tell you just how fabulous it all is!)."
She is now feeling motivated to grow her business thanks to Angela and Renée's help. "They were so warm and welcoming right from the get go. They understand how hard it is for small business owners, especially mamas and trying to juggle life and work from the kitchen table. They made me feel that I had an amazing product, told me to start patting myself on the back more and to project my passion into the brand.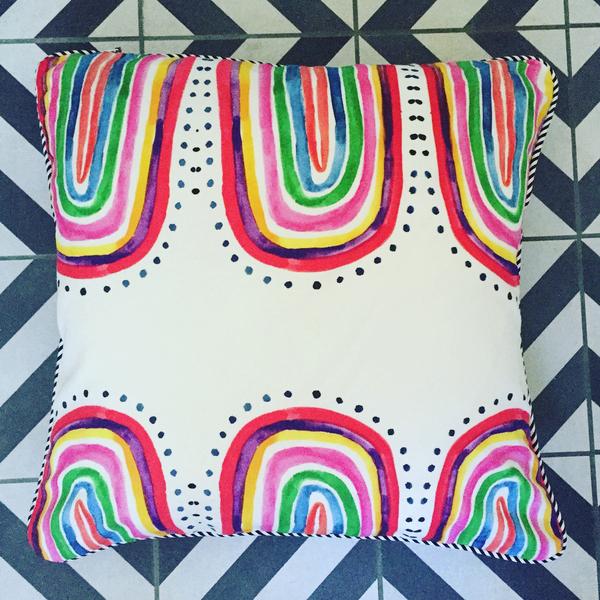 "They spoke in easy, relatable terms not mumble jumble like a lot of startup business guides and definitely knew what they were talking about. They spoke from experience and their passion and enthusiasm for helping people is clearly evident. I can't wait to make them proud!"
Renée said: "The mentorship meeting provided some obvious relief to Ange, in that she found comfort in knowing that she is not actually alone, had some of her questions answered and suspicions confirmed.  We've helped her with some networking ideas, and worked as a sounding board for her concerns, while answering some of those nagging issues she simply wasn't sure how to fix herself, or didn't know where to go to for help.
"The maker industry is right in our zone! We are able to provide assistance to new business starters, those that are a little stuck or unsure right through to the more established makers who are keen for some advice on setting up systems as they expand or people who just plain want some advice on what to do next. We can provide guidance on where to go for help, as well as giving honest feedback and direction for those needing a nudge."
Find out more about how D'Alton Baker Productions can help you.
Get an extra 5% off their already discounted packages of five or 10 sessions by mentioning Interiors Addict during the booking process.
You can get 10% off any of their 2017 online courses using the promo code IA10.
WIN
For your chance to win the rainbow cushion pictured, follow Coco & Milo on Instagram, find any picture of it in their feed and and hashtag it #iwantthatrainbowcushion by midnight on Friday 31 March 2017. Good luck!