As a child of the eighties, the work of Ken Done is indelibly stamped on my memory. One of our first artists to venture into the design realm, Ken's work is quintessentially Australian and it's being spotlighted once again as part of Sheridan's 50 year celebrations.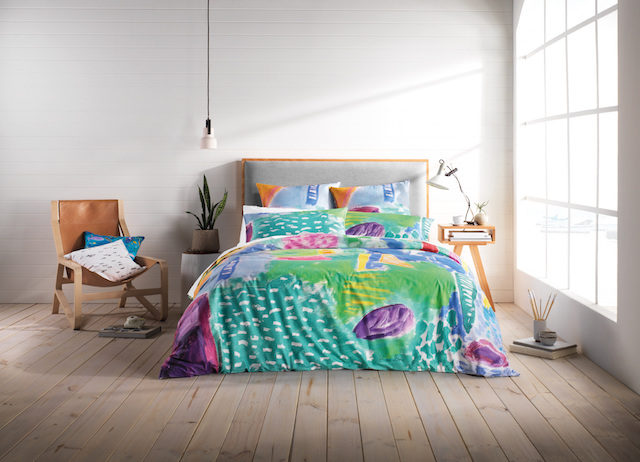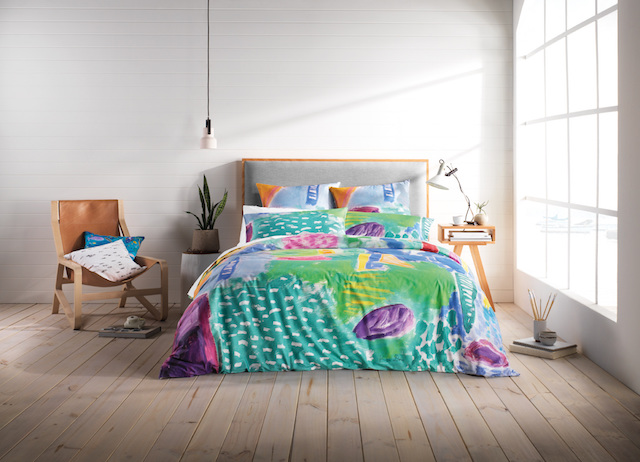 The artist has a solid history with the bedding company – his 1987 collaboration with Sheridan turned both brands into international household names and represented a trailblazing moment in the home and lifestyle space by bringing vibrant art and colour into the home.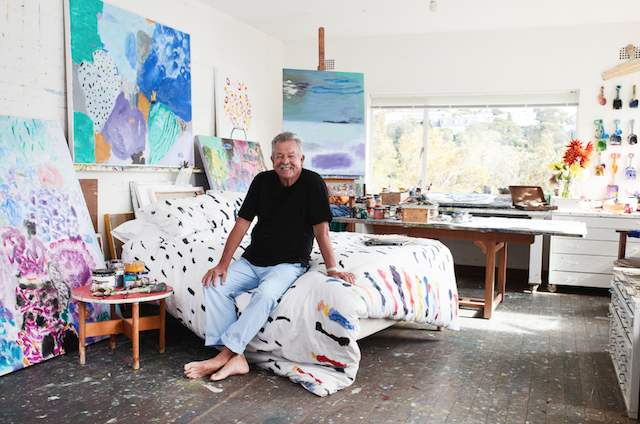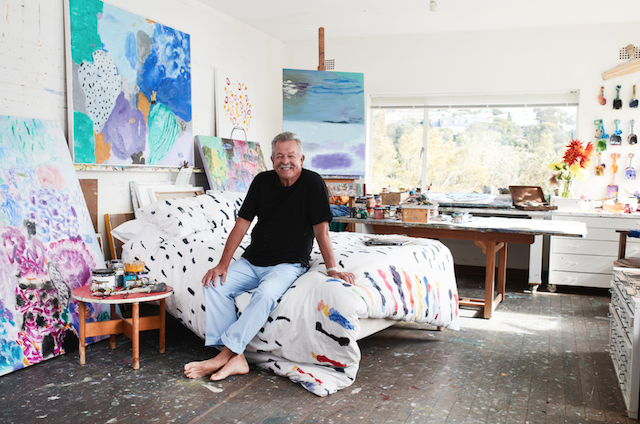 "Wherever you are in the world, there's always something about the Australian light. There's something about the sharpness of it, something about the clarity of it, something about the colours of Australia," says Ken. And the range is certainly colourful.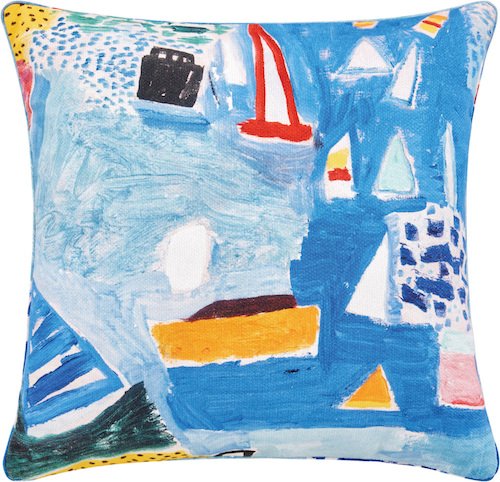 A contemporary take on Ken's original collaboration with the brand, the new collection features a limited-edition series of quilt covers, cushions and a beach towel too. The pieces showcase Ken's signature painterly brush strokes and use of vibrant colour and they'll form part of Sheridan's upcoming Spring/Summer 2017 collection.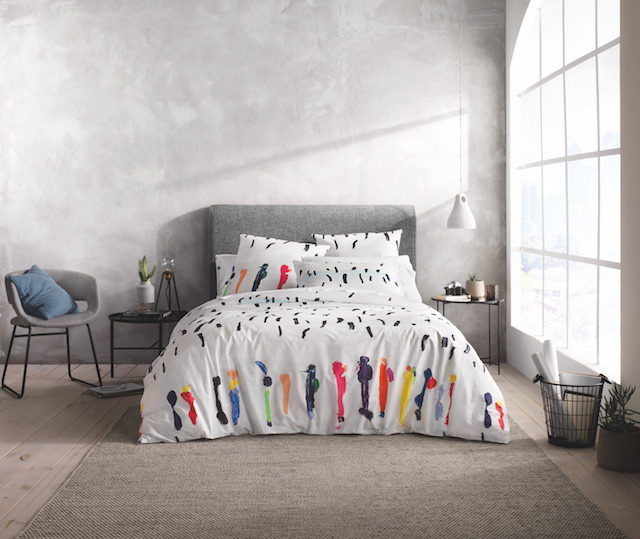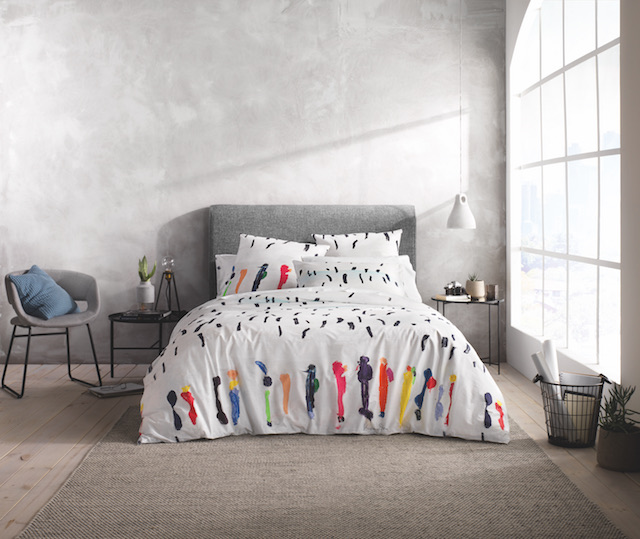 The 'Saturday Sailing' quilt cover design conjures a glorious day on Sydney Harbour – think sail boats, and abstract lashings of colour. Digitally printed onto 100 per cent cotton sateen, the design is a replication of one of Ken's most recent works.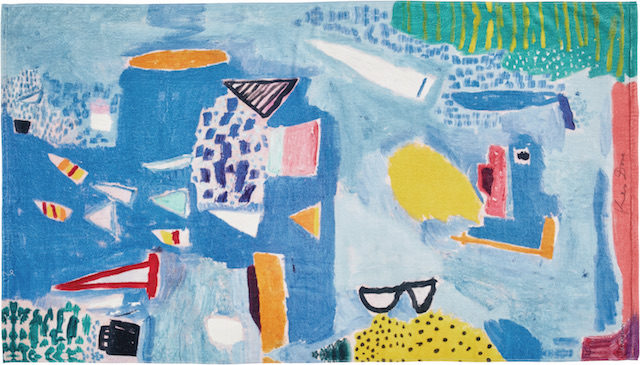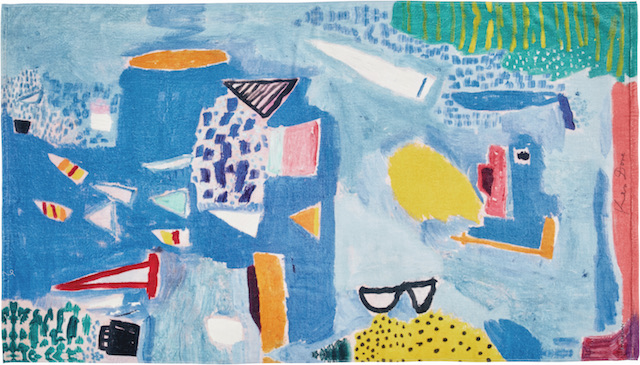 The 'Antarctica' quilt cover is Ken's take on the glacial landscape complete with explorers and penguins side by side. It was inspired by a recent trip that he made to the world's southernmost tip – after which he came home and painted 'Penguins and People III, 2015' which forms the basis of the print.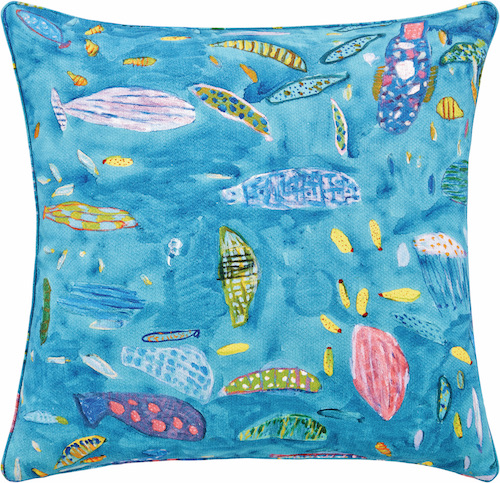 The 'Aquarium' cushion draws on Australia's Great Barrier Reef for inspiration with tropical fish depicted in the abstract. The print is a digitally printed replica of his original 1994 painting 'Jade Sea II.'
The perfect antidote to monochrome interiors, the range practically sings summer.