There's now an updated 2013 version of this post here.
*I'm going to have to apologise in advance for the typography bias here. I can't help it! I love words! Words as art are cool!
Blacklist Studio Prints. I'm in love with everything Sydney's Jayney and Nathan Johnson do, and word on the street is that they're ridiculously nice people to boot. Their world map and flag artworks are flying off the shelves this year and their typographic prints remain firm favourites, seen in all the homes magazines. Nathan and Jayney's home has even been on the cover of Real Living. Their work is fun, cool and full of love! I interviewed them here.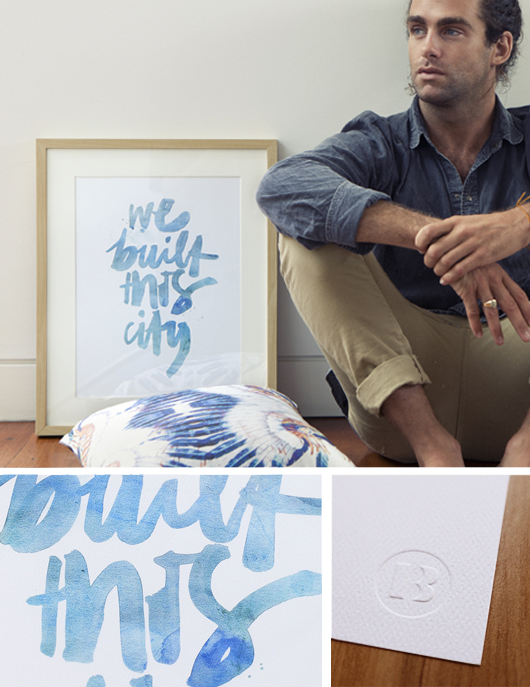 Typo. For REALLY cheap canvas art catering to mainstream tastes, go no further than Typo. They also have all manner of wooden and wire letters in different colours, metal signs, posters and wall decals.
Urban Road. If you want colourful, large art in a hurry, check out Urban Road. Everything's on canvas, which is really handy if you're a renter using 3M hooks. There's a great range of designs and you have the option of choosing custom colours on some of them. It can be hard to fill a lot of blank wall on a budget but I think these guys provide great value, as well as free shipping Australia wide, and everything arrives ready to hang. They often have great specials too so keep an eye on their website.Etsy. Never underestimate Etsy! You'll find prints in literally hundreds of stores all over the world. Must are designed to fit standard frames so yes, that means you're probably off to Ikea to stock up. And the beauty of prints is they cost next to nothing to ship so your options are open to the entire globe! If you want something nobody else has, Etsy is a great bet.
Ikea. Speaking of Ikea (above), you can't go past it for affordable art, whether it's ready stretched on canvas, or a variety of prints and different frame options. The only problem is, you'll often find a lot of other people have the same thing. Still, once or twice a year Ikea come out with something really awesome and you can't help but buy it anyway!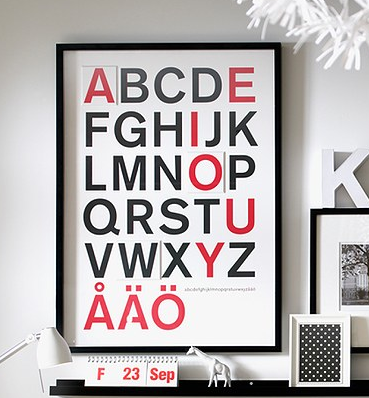 Burbia. I bought their Lower North Shore type map print and I've already grown tired of it, but then I'm fickle. My boyfriend, and everyone else who saw it, LOVED it. And it was only $40. Free shipping too.
Keep Calm Gallery. I discovered these guys when I lived in the UK and have also bought from them online since I've lived here (they ship internationally). Their prints, by a handful of artists, are fantastic. Largely typography, some are super special limited editions with foil and the like and a lot of them have a sense of humour. I'm a big fan. I bought my pink Keep Calm and Carry On print from here more than four years ago when the world and his wife didn't have one too…
Spineless Classics. Entire books on one piece of paper. They have to be seen to be believed. For the literary lover, they're just perfect.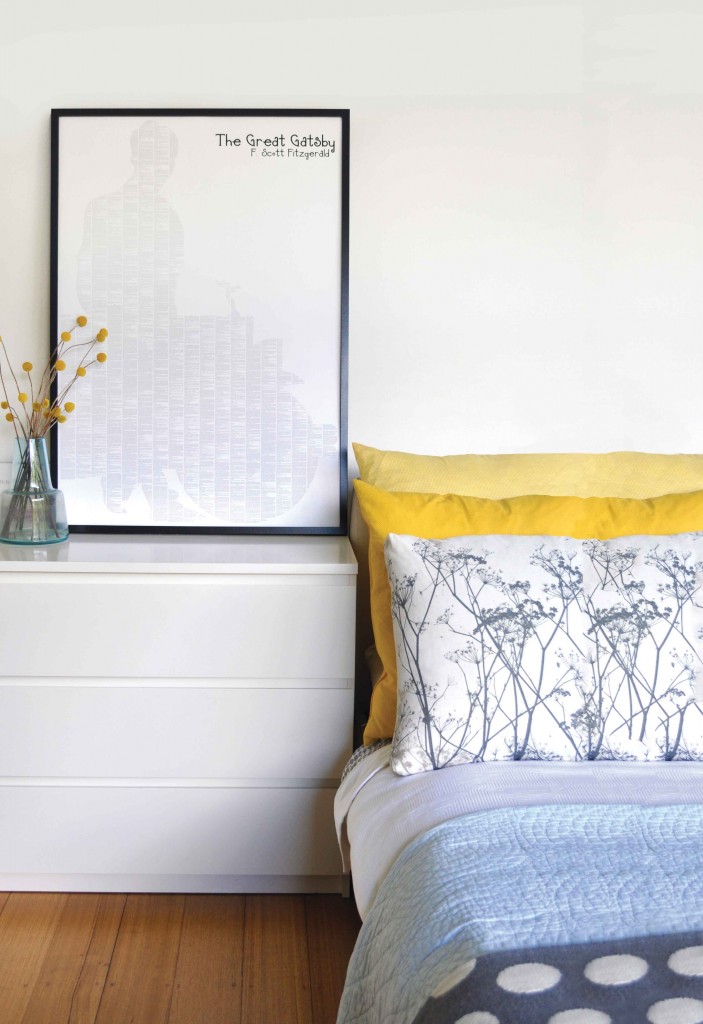 Hello Polly. I really like the cute collection of affordable prints at this Australian online store. Check it out.
Bold & Noble. I'm pretty sure they were the first people to do the typographic maps and they do them best in my opinion. I have the London one and it's brilliant. They have some other great designs too. They're UK-based but have a few Australian stockists, including Kindred Gifts.
GET OUR FREE EBOOK: 10 TIPS TO FALL BACK IN LOVE WITH YOUR HOME