Like many mothers, it was the impending arrival of a child that motivated Juno + Ace's Sacha Jacobsen to embark on a career change. "I was on the hunt for something for my baby's room and just couldn't find what I wanted so decided to make it instead and that's when the mobiles were born. From there I designed a collection of mobiles and wall hangings and started taking them to markets and selling online," says Sacha who initially made jewellery before entering the homewares realm.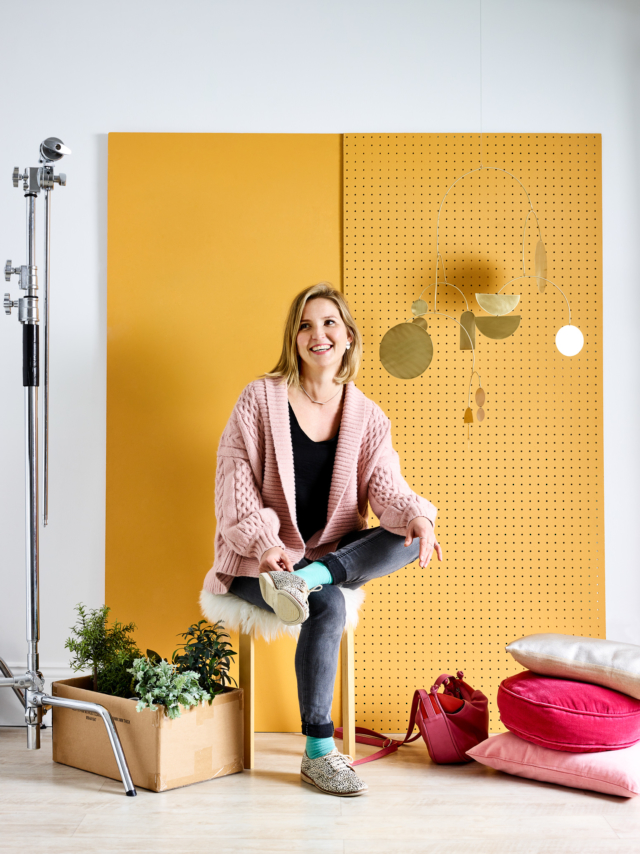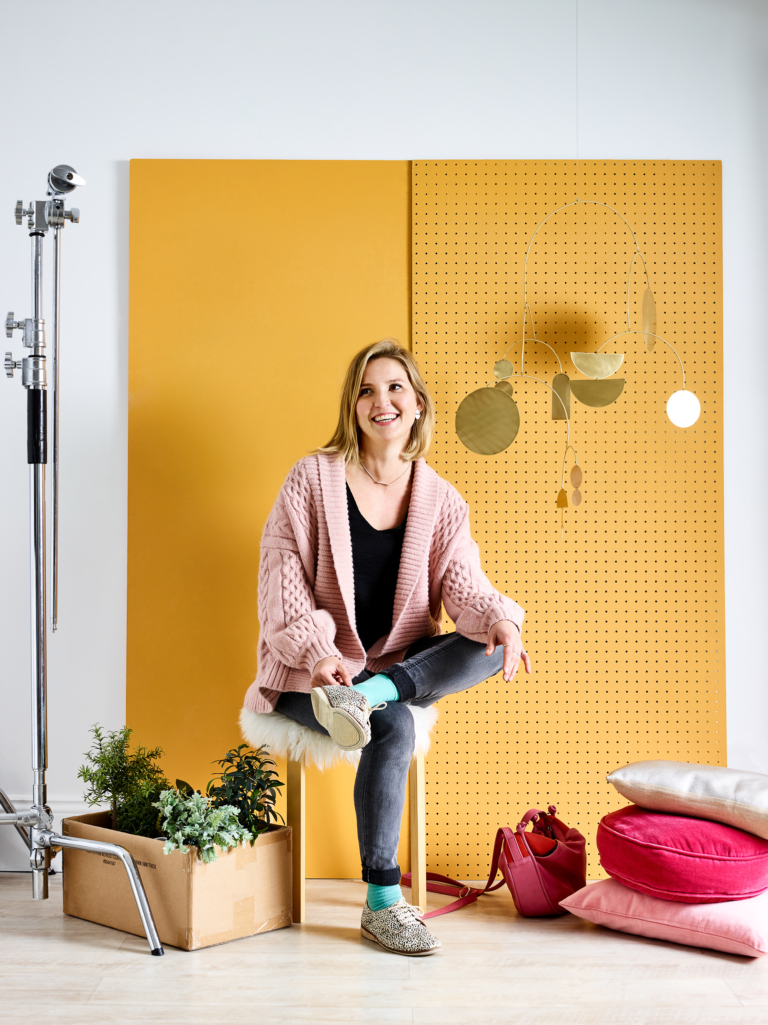 "I started making jewellery when I was on maternity leave with my first pregnancy which was eight years ago now. Before then I had been to uni and had a few different jobs, but nothing really felt quite right until I started making things," says Sacha who initially sold her jewellery on Etsy before partnering with a large online retailer who distributed her wares. "Getting my hands dirty and making things has always been my way of finding calm in the chaos of being a mum," says Sacha.
But it was a move from the UK to Sydney, and the arrival of her third child that resulted in Sacha putting down the jewellery tools and picking up the homewares ones. Upon arriving in Sydney, Sacha exhibited her jewellery at design markets such as The Finders Keepers and The Big Design Market but realised there was a lot of competition in the handmade jewellery space. "I knew I was going to have to do something different to stand out. It was also at this point that we had bought our first home, after renting in the UK, so I was extremely excited to start decorating," says Sacha who resides on Sydney's Northern Beaches.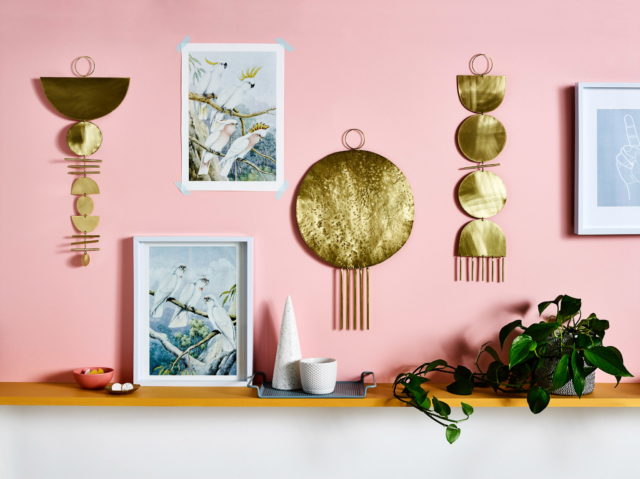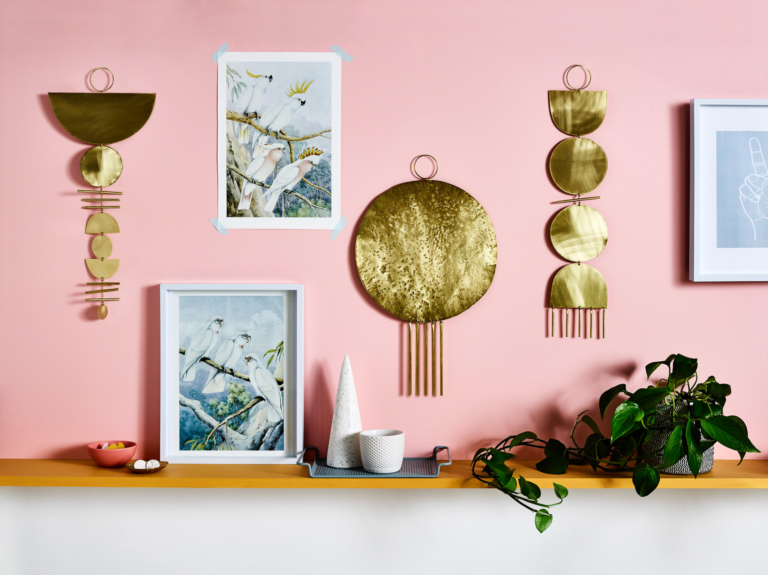 Made from brass, with the occasional bit of copper, Sacha's mobiles and wall hangings have a simple, timeless and clean aesthetic. "The brass works well in pretty much any style of home, from Scandi to industrial or beachy. Although I originally designed my first mobile with my baby in mind, the pieces are definitely not just for nurseries. I have one in my kitchen and many of my customers have used them in all sorts of settings," says Sacha.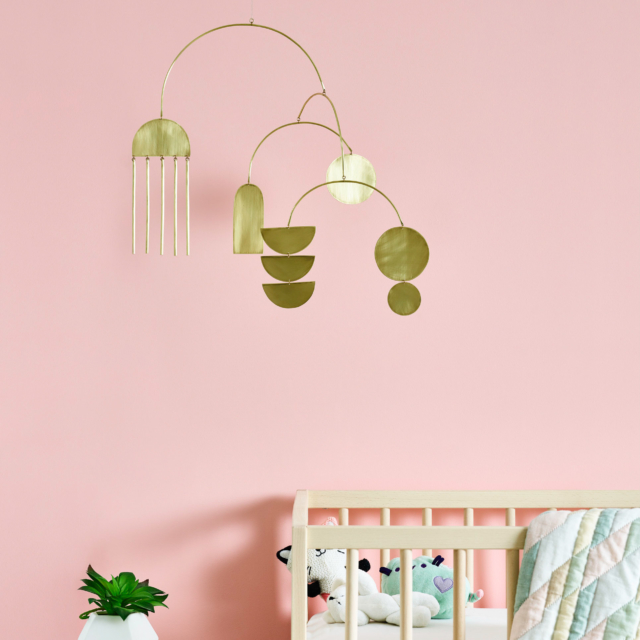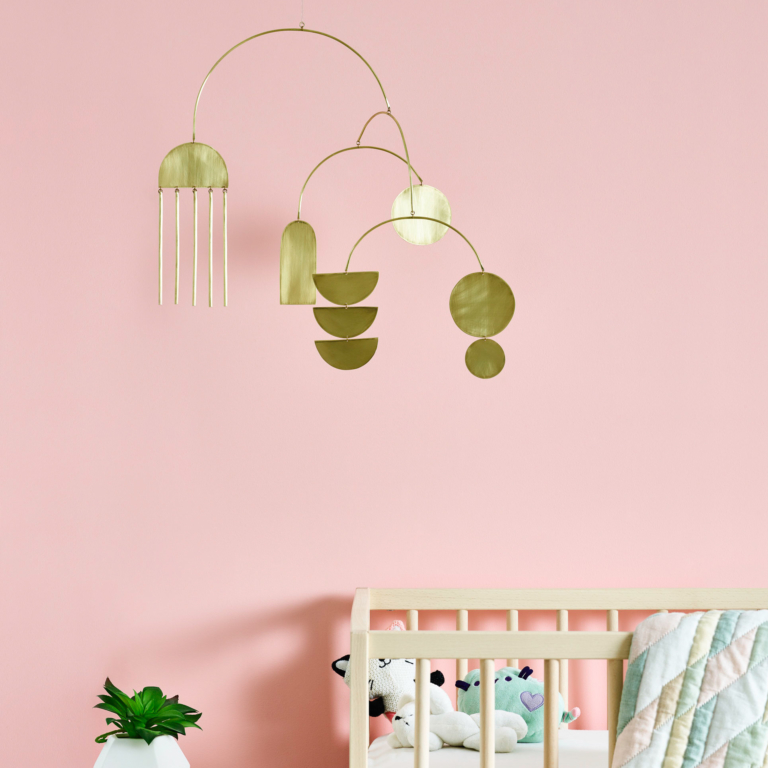 "I'd say my latest pieces are about movement and calm. I think the mobiles have a mesmerising, calming effect on people, kind of like a fish tank. I often get people stopping by at a market that just watch them move for ages!" says Sacha who feels that her aesthetic is informed by her exposure to art throughout her childhood.
"I was lucky enough to grow up in a place called St Ives in Cornwall in the UK and this little fishing town has got such a huge art history. During the 1950's and 1960's lots of artists and sculptures flocked to St Ives because the light was so good. The town is filled with galleries and sculptures and even has a Tate Gallery," says Sacha who credits the artists Anthony and Sir Terry Frost with inspiring her designs.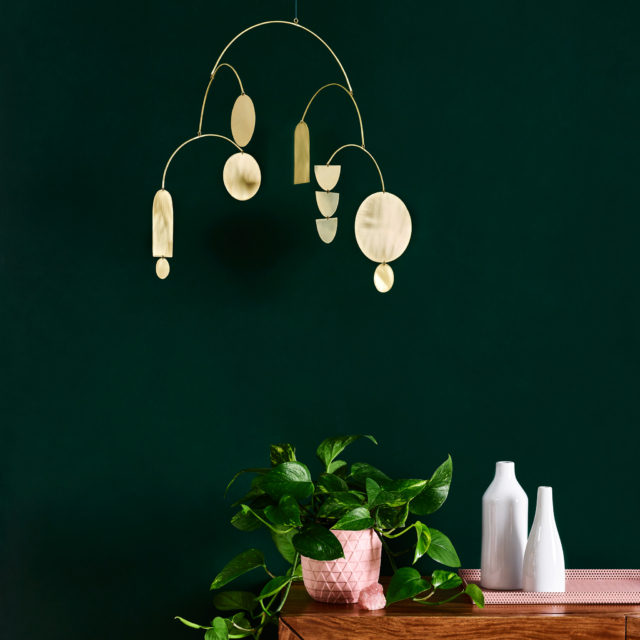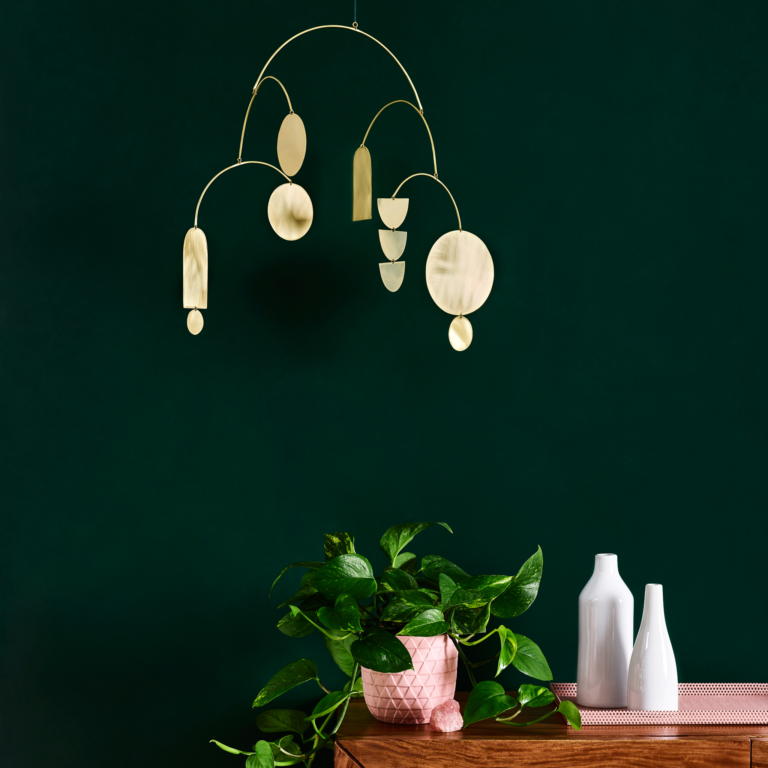 "In Anthony Frost's art, he would only paint chevrons. Each piece was a different colour or texture, but they all had the same shapes, and his father Sir Terry Frost would also paint similar modern pieces and he would only use circles and semi-circles. I think all of this is ingrained into my style and has always been a huge inspiration to me."
Photography: Tanya Zouev and Paige Noelle
Shop online | Seven working mums tell us how they manage the juggle