Sponsored by MyHouse and HOUSE – Bed & Bath
Home Beautiful magazine has launched a beautiful range of homewares available exclusively at MyHouse and HOUSE – Bed & Bath. It follows their recent gorgeous collaboration with design expert Neale Whitaker and we love it!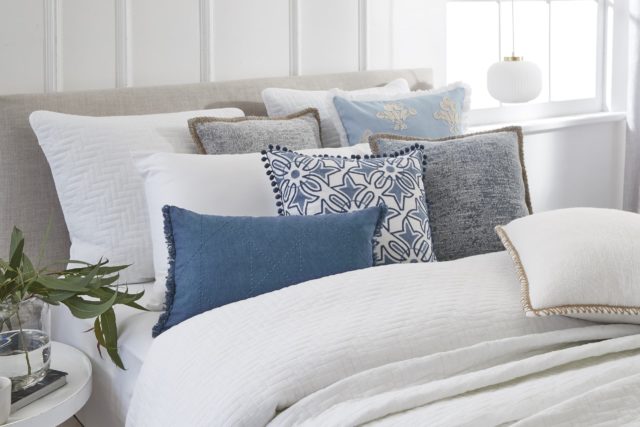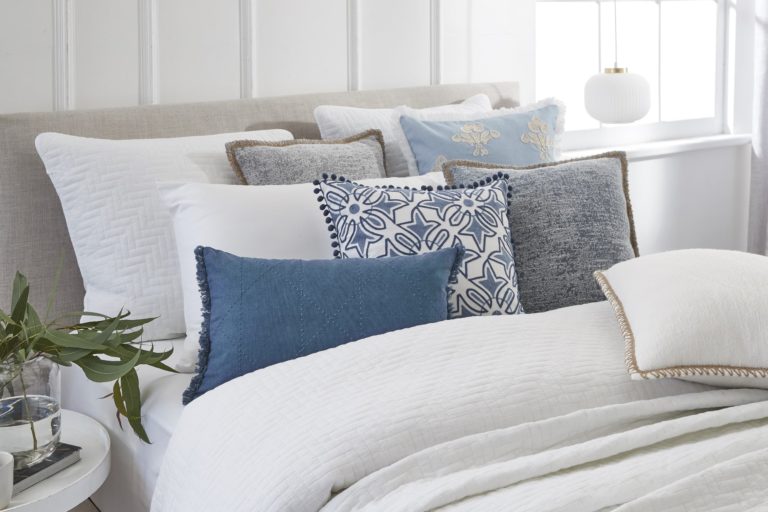 Now you can bring a touch of Home Beautiful's design and décor know-how to your home with a selection of sumptuously soft bedding, luxurious bath towels and stylish decor pieces, all at an affordable introductory price. And one lucky Interiors Addict reader can even win $1,000 worth of the Home Beautiful goodies to make over their bedroom and bathroom. There'll probably be enough left over for some sofa cushions and a candle too!
"At Home Beautiful we've been celebrating and sharing inspiring interiors for many years. So it was a natural next step to launch our own homewares range," says editor in chief Elle Lovelock. "The range is everything we love about homewares. It's simplicity at its finest with designs that are elegantly understated and easy to style to create a beautiful sanctuary at home."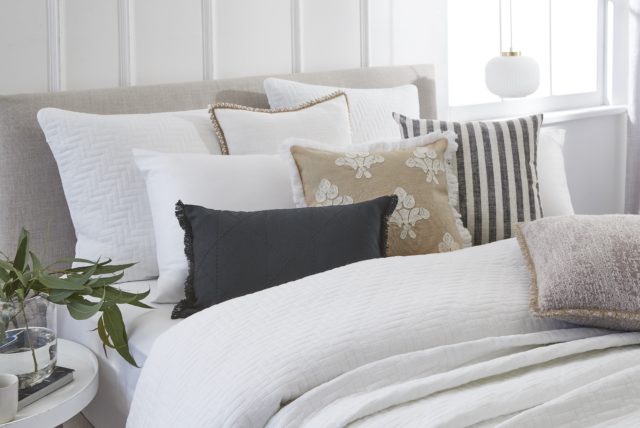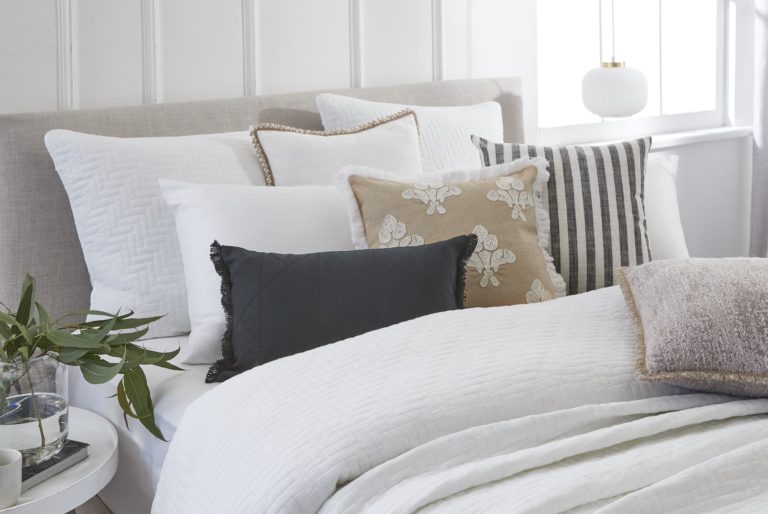 We agree that the range will be so easy to incorporate into many different homes, lending itself to layering with existing pieces or others from within the range. Struggling to choose the perfect cushion combo for your bed (we know it's really tricky!)? Why not replicate one of the above images?! It's not cheating, it's being stylist-inspired!
The range has pure cotton quilt cover sets in in so many different (but all beautifully subtle and easy to work with) designs, European pillowcases, coverlets (we love swapping our quilt for one of these in the warmer months), sheeting, cushions, throws, towels, candles and more.
Colours include calming hues of mist and petal, soft greys, crisp whites and uplifting blues, complemented by simple and elegant patterns and textures.
What's more, everything's at a serious discount of up to 50% off for a limited time so don't wait too long to grab your favourites!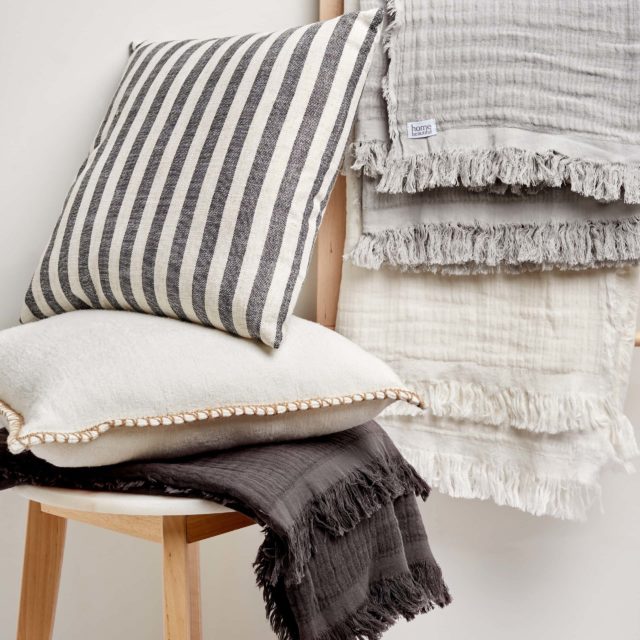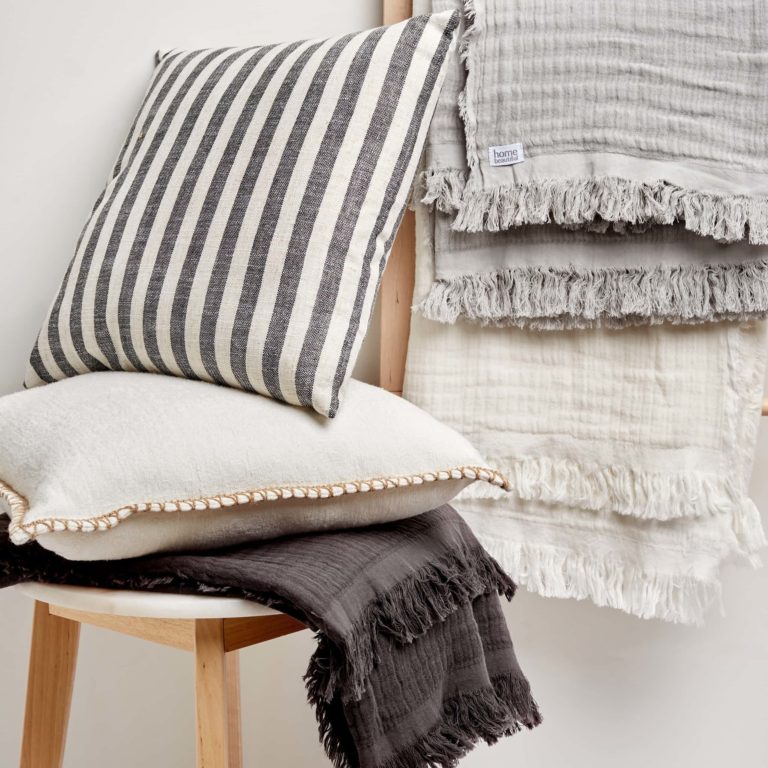 Quilt cover sets & coordinating European pillowcases
These all start at $129.99 for a Queen quilt cover set and coordinating European pillowcases are $34.99 each, while introductory prices apply.
Style Foundations
Be inspired by your bedroom with soft calming hues that are soulful and easy to style. This soft relaxed cotton is finished with a refined stitched edge.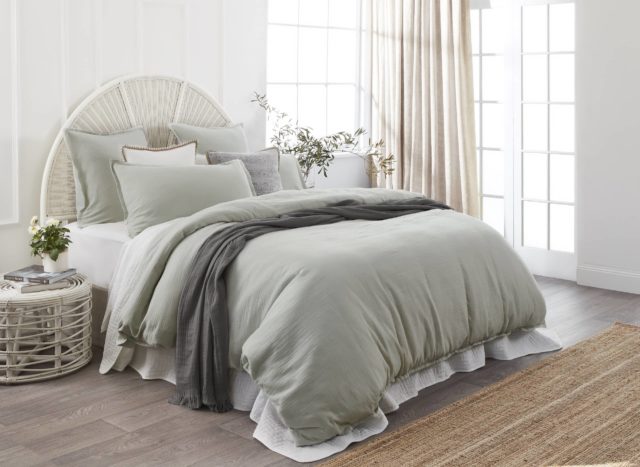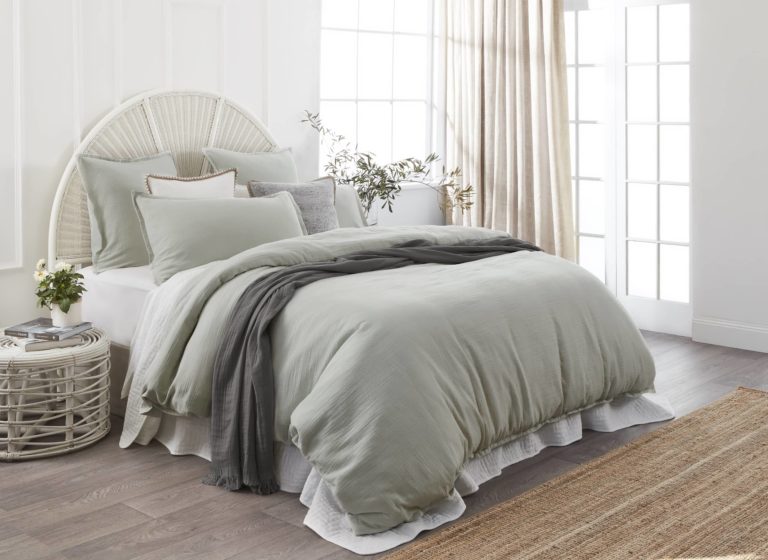 Adley
With its simple black running stitch embroidery on a crisp white soft cotton, this offers understated elegance.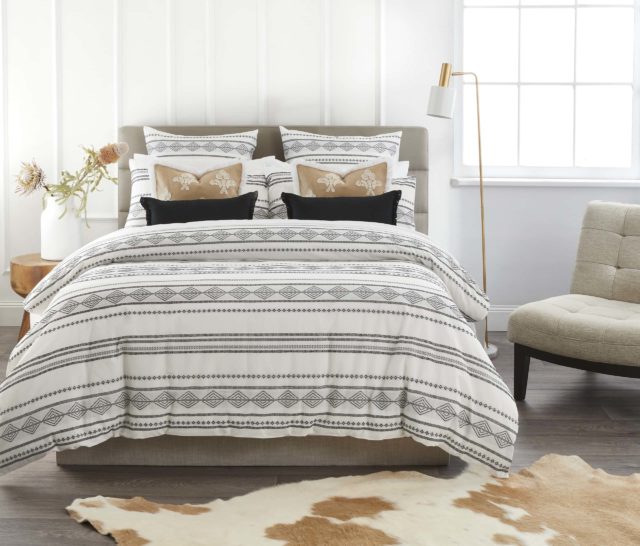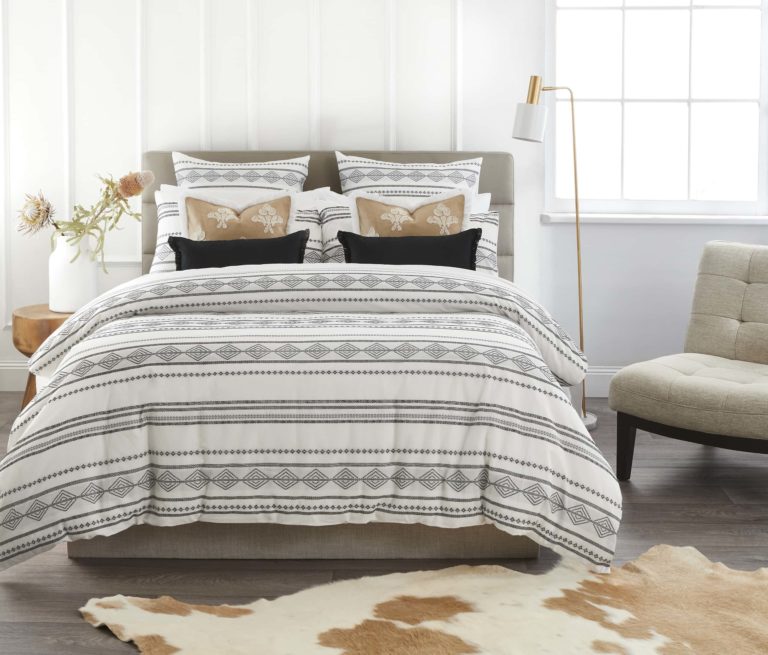 Calla
Always enduring and timeless white never fails to please! Add seersucker texture and crisp pure cotton and you have bedroom goals! Calla is easy to style, and works as easily relaxed or more structured, making it the perfect choice to create your own bedroom sanctuary.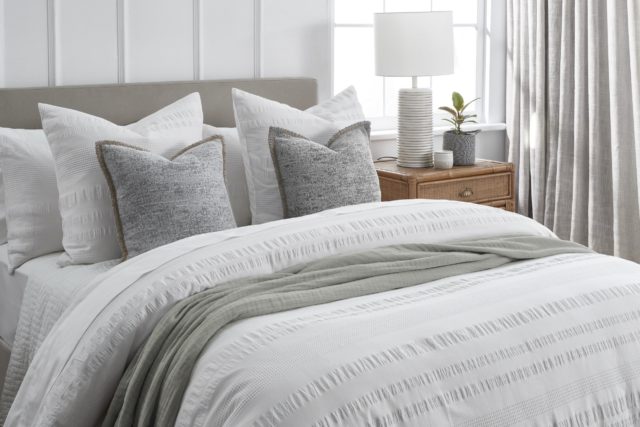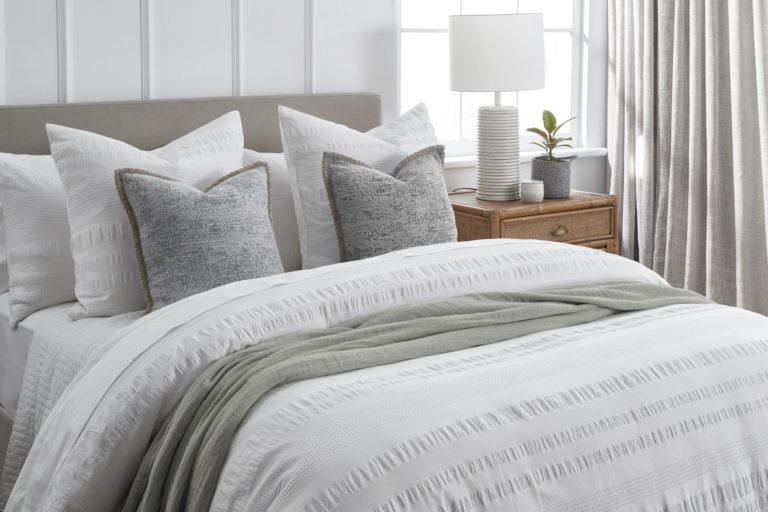 Sloane
In a nurturing grey palette, the Sloane quilt cover set is enough of a statement all on its own, but also a great platform to a layer on more texture, pattern and colour.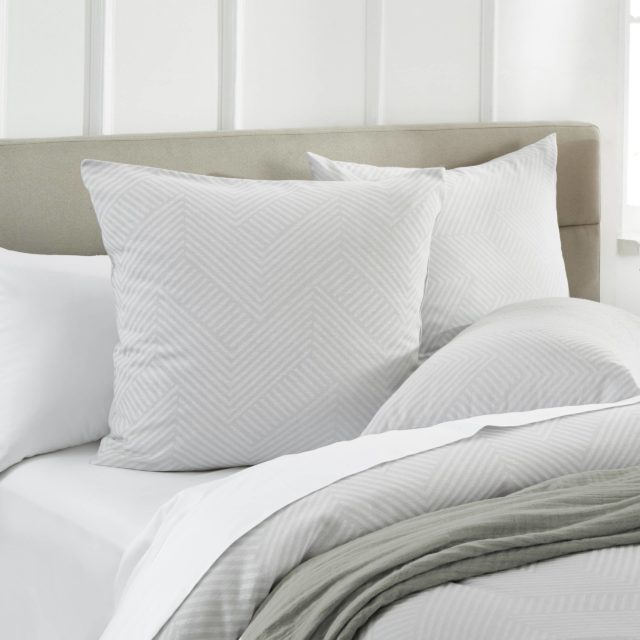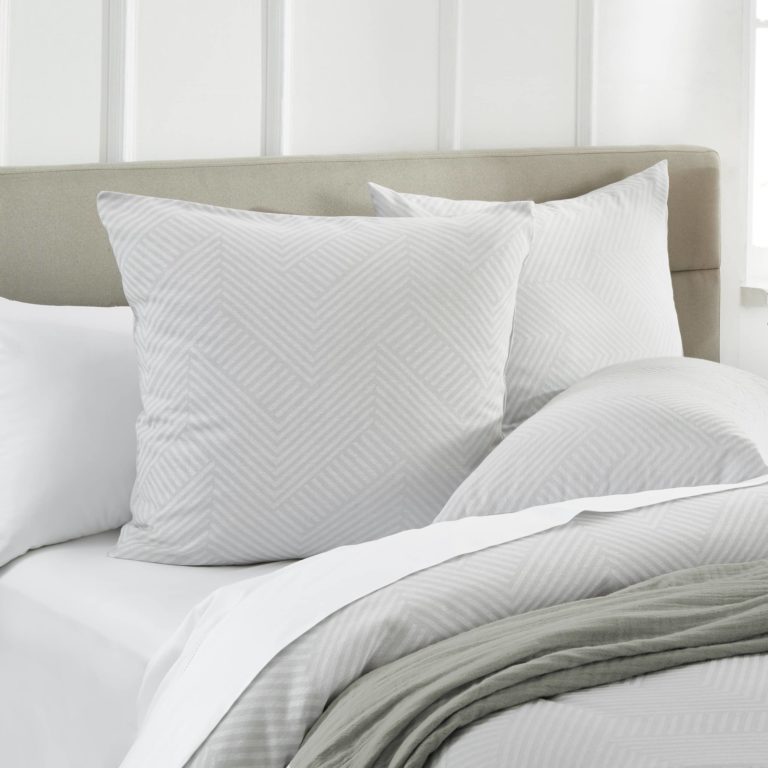 Yumi
Simple and easy with just a little bit of fuss; just the right balance of creating calm and interest. We really love this one!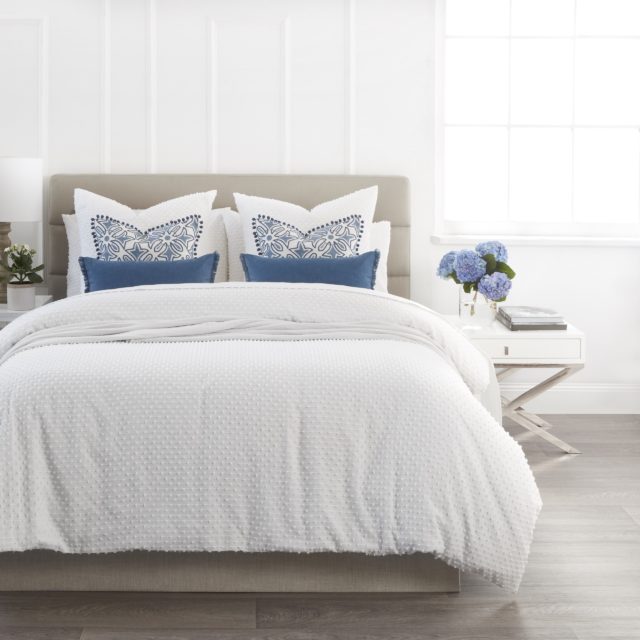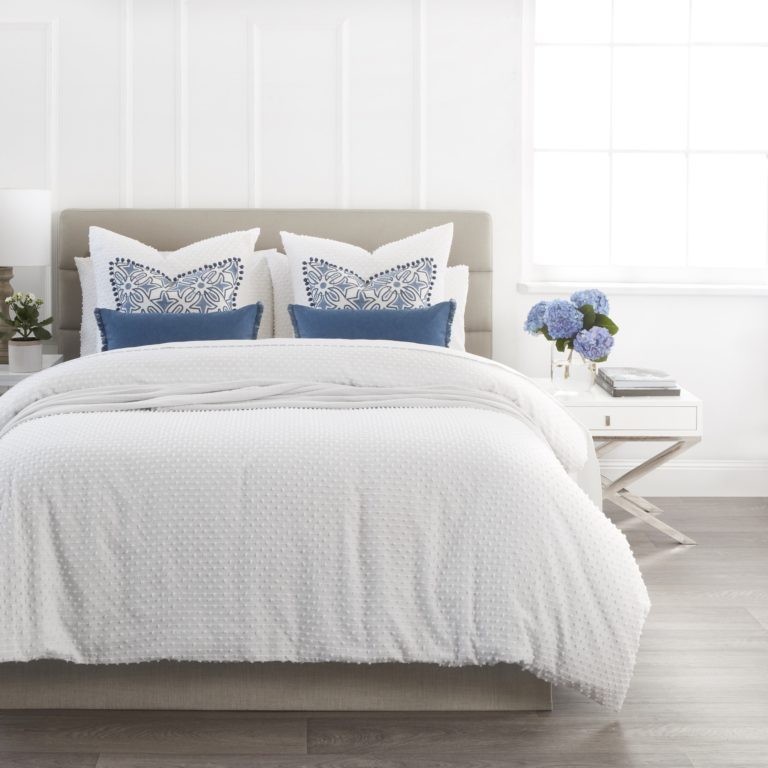 Naya coverlets
Simplicity at its finest, this relaxed washed cotton is soft and luxurious, and just looks so good in this uplifting hue of blue. Perfect for a lightweight layer in summer or an extra layer for added warmth in winter. The introductory price is $199.99 for a Queen/King.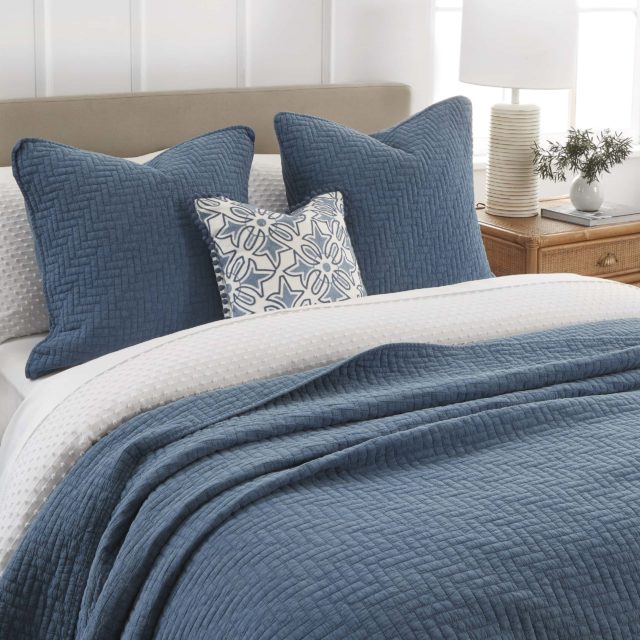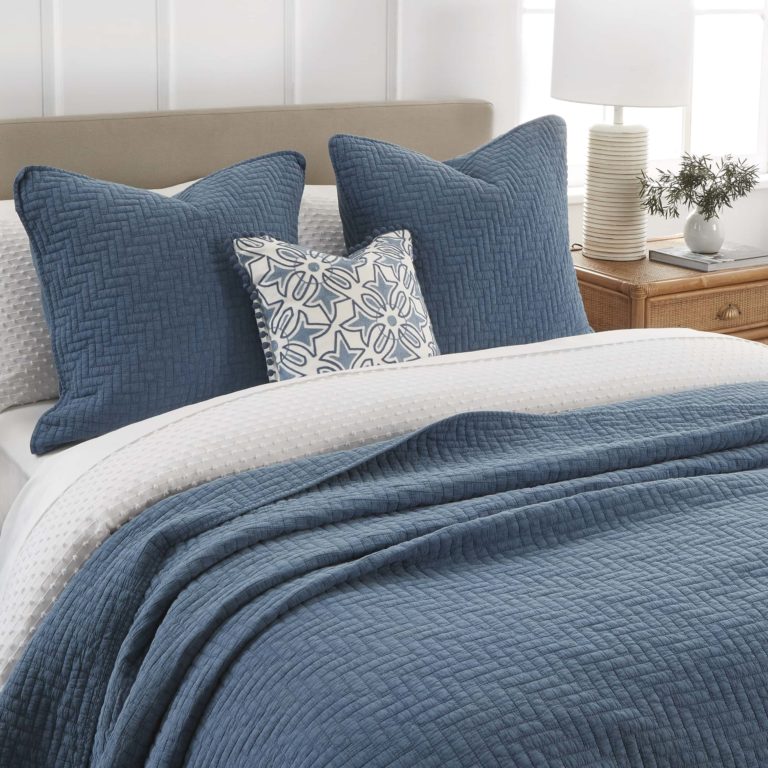 Sheet sets
The high quality 375 thread count cotton sateen sheet sets feel smooth and silky against your skin and drape elegantly with a luxurious sheen. The simple yet stylish stitching detail allows you to layer them with any other bed linen. Introductory prices start at $149.99 for a Queen.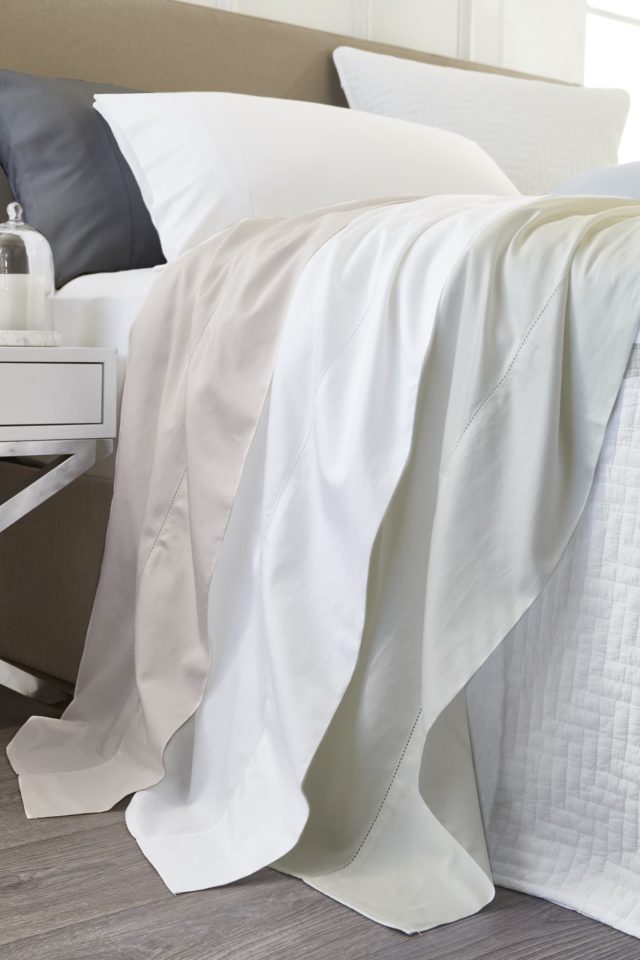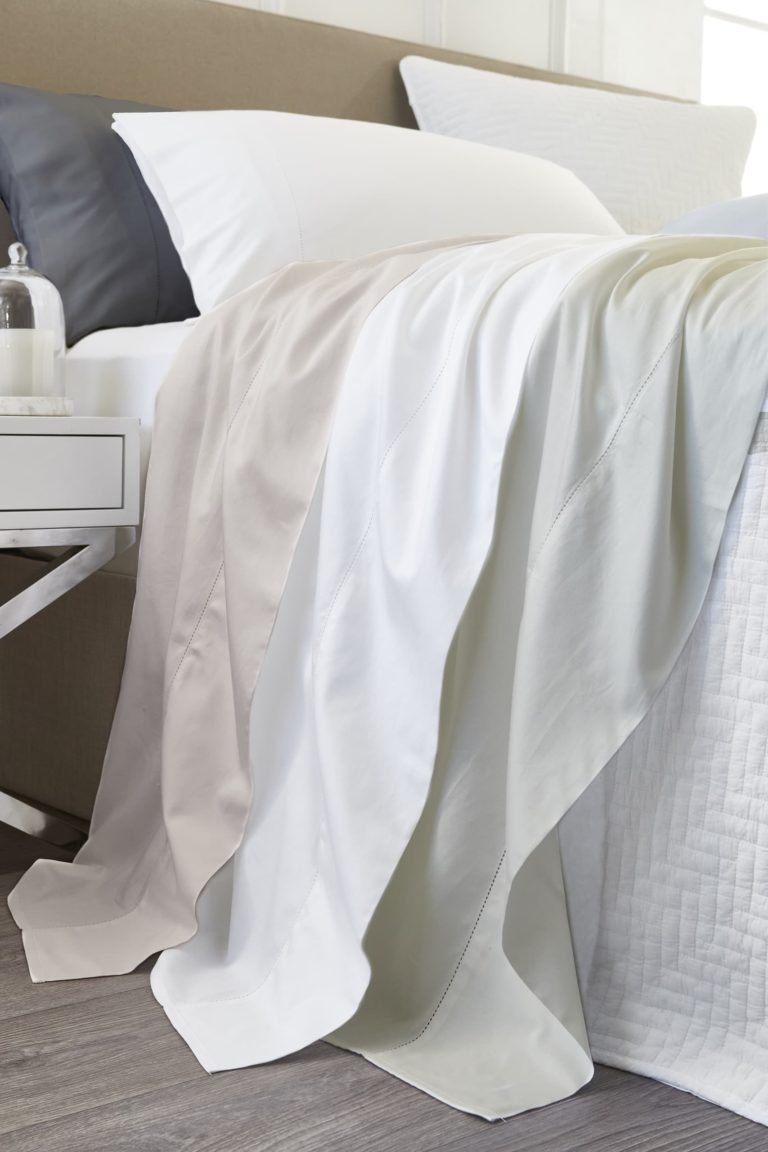 Cushions and throws
Add luxury and texture to your room with the Home Beautiful throws and cushions including the generously-sized Texture Throw in white, charcoal and grey at $89.99. A range of modern cushions are $49.99 each.
Towels
The pure Turkish cotton towels are extremely soft, plush and highly absorbent. The detailed argyle weave and eyelash fringe will add a touch of sophistication to your bathroom without being too much. Washing will only make this unique towel softer and more absorbent. Introductory prices start at $9.99 for a face washer, $17.99 for a hand towel, $23.99 for a bath mat, $29.99 for a bath towel and $47.99 for a bath sheet.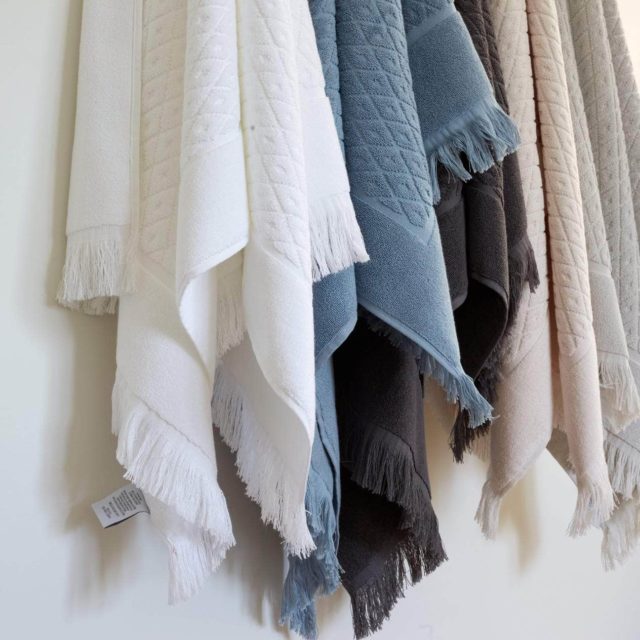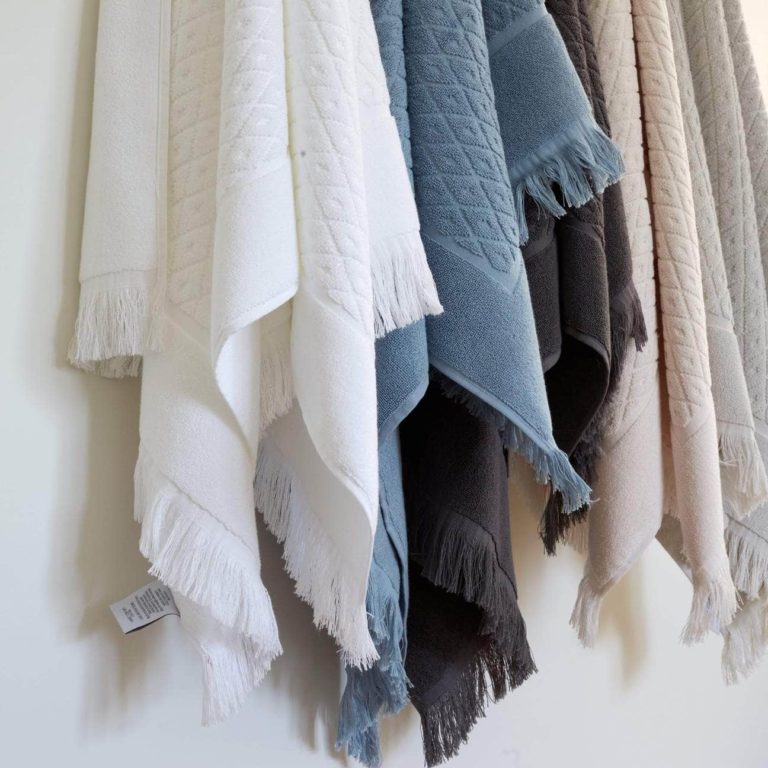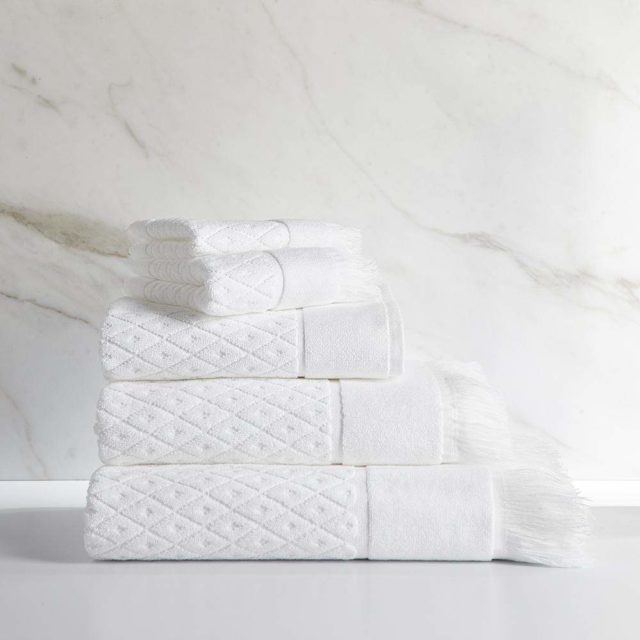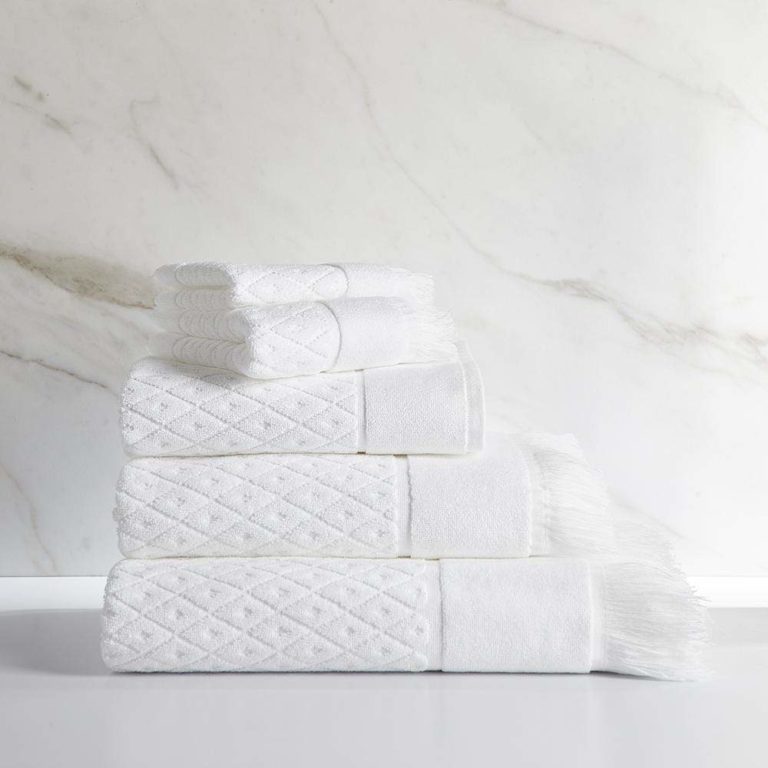 Décor
From beautiful scented candles and diffusers to ceramic vases, lanterns and lamps, the Home Beautiful décor items start at just $9.99 and will add the perfect finishing touches to any room.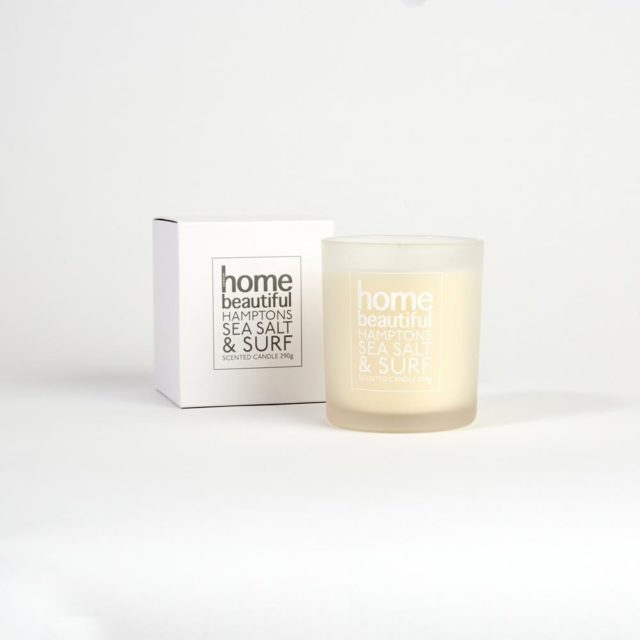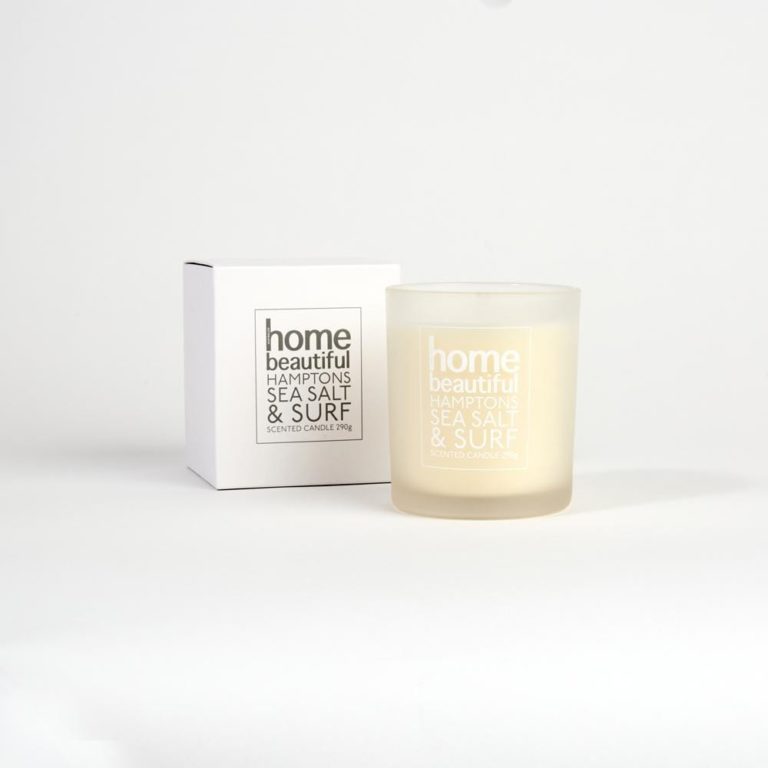 The Home Beautiful homewares range is available online now at www.myhouse.com.au and www.house.com.au/bedandbath.
Win a $1000 Home Beautiful prize with MyHouse and HOUSE – Bed & Bath