By Lisa Madigan
There is such a rich vibrancy and diversity to the world of contemporary art. That may sound like a daunting and sometimes confronting realm to many, but once we whittle it back to basics, it's a very raw and beautiful place, full of creatives in interesting spaces, pouring hours of themselves into creating works, ultimately for you to connect with and enjoy.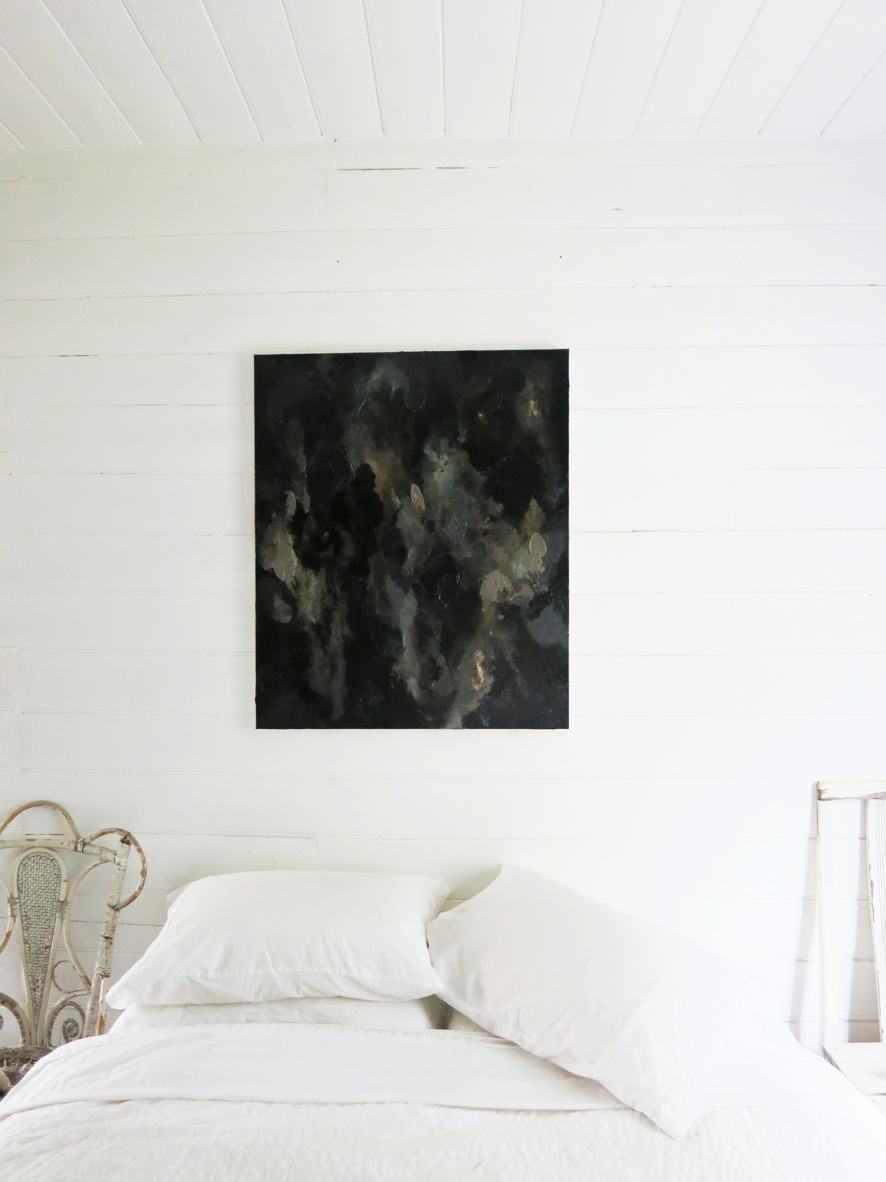 It may be because I'm an artist, but I do feel that original art, in every home, is essential. Original art has a pulse, it has a soul and it will radiate day to day, bringing pleasure, conversation, delight and wonder. It will reward you, feed you, nurture you. It makes us feel and who doesn't want to step into a space that uplifts the spirit and transcends the ordinary? Often it can be the key to making a room truly unite and pop. It can be as simple as framing your child's latest masterpiece, purchasing investment works or anything in between. You can start small and work your way up or go for it by commissioning the piece you've always dreamt of.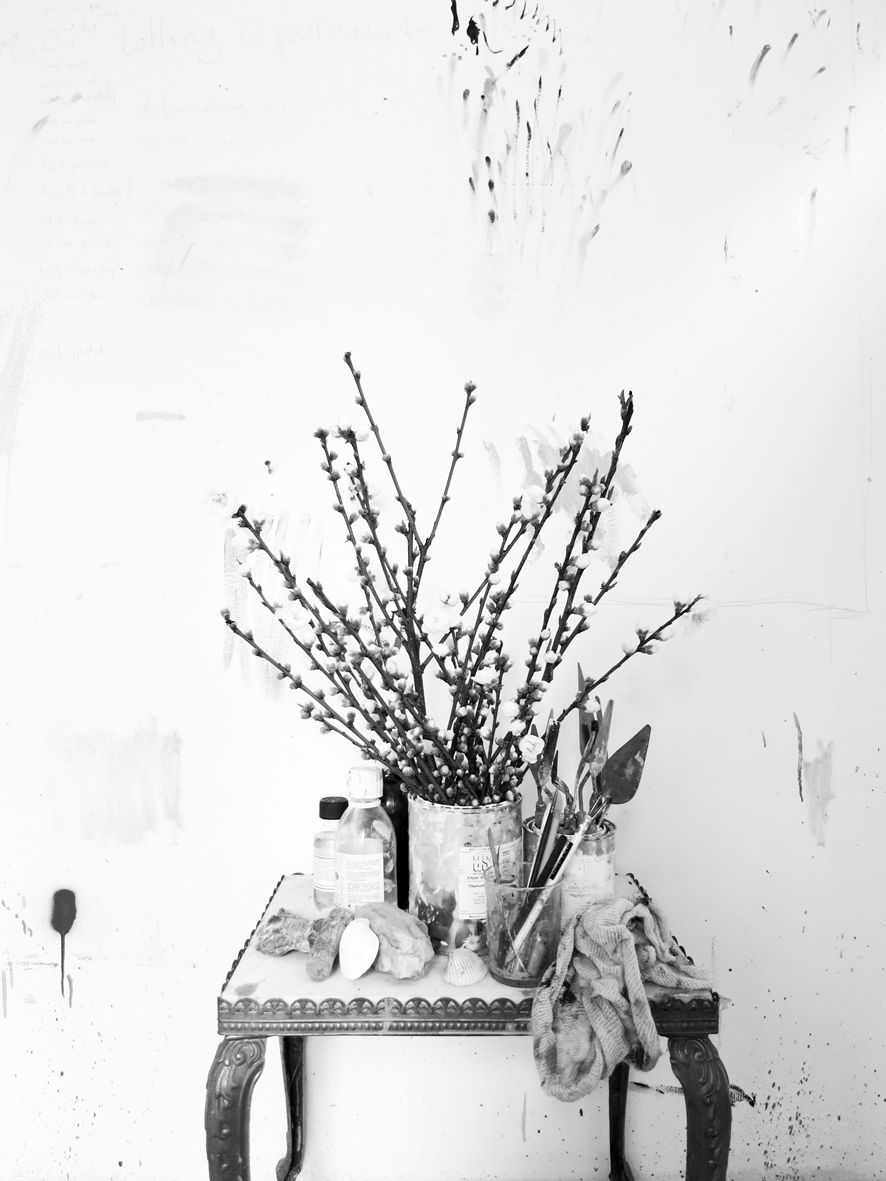 It's an especially exciting time as the marketplace is now an open playing field, you can purchase from traditional gallery spaces, buy on an opening night pop up, tour an artist's studio, you can email, phone, Instagram, Twitter, Facebook your interest or admiration, order from overseas, ship interstate. We're no longer bound by distance and there is a multitude to explore. I love having direct contact with my clients and the people who connect with my work, after all, art is often about opening communication lines, provoking a conversation and with my own narrative it's very much about offering people the chance to feel, to experience and explore my work, no matter where they are in the world.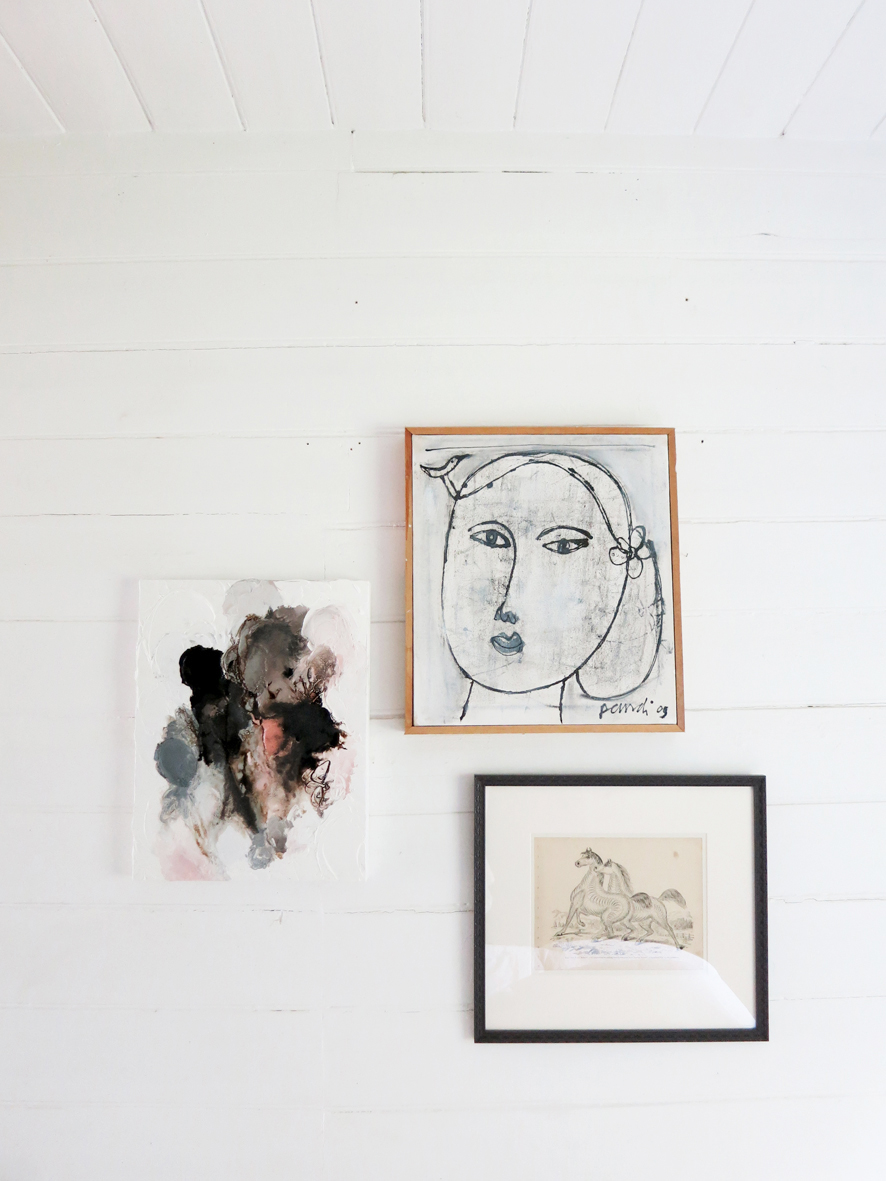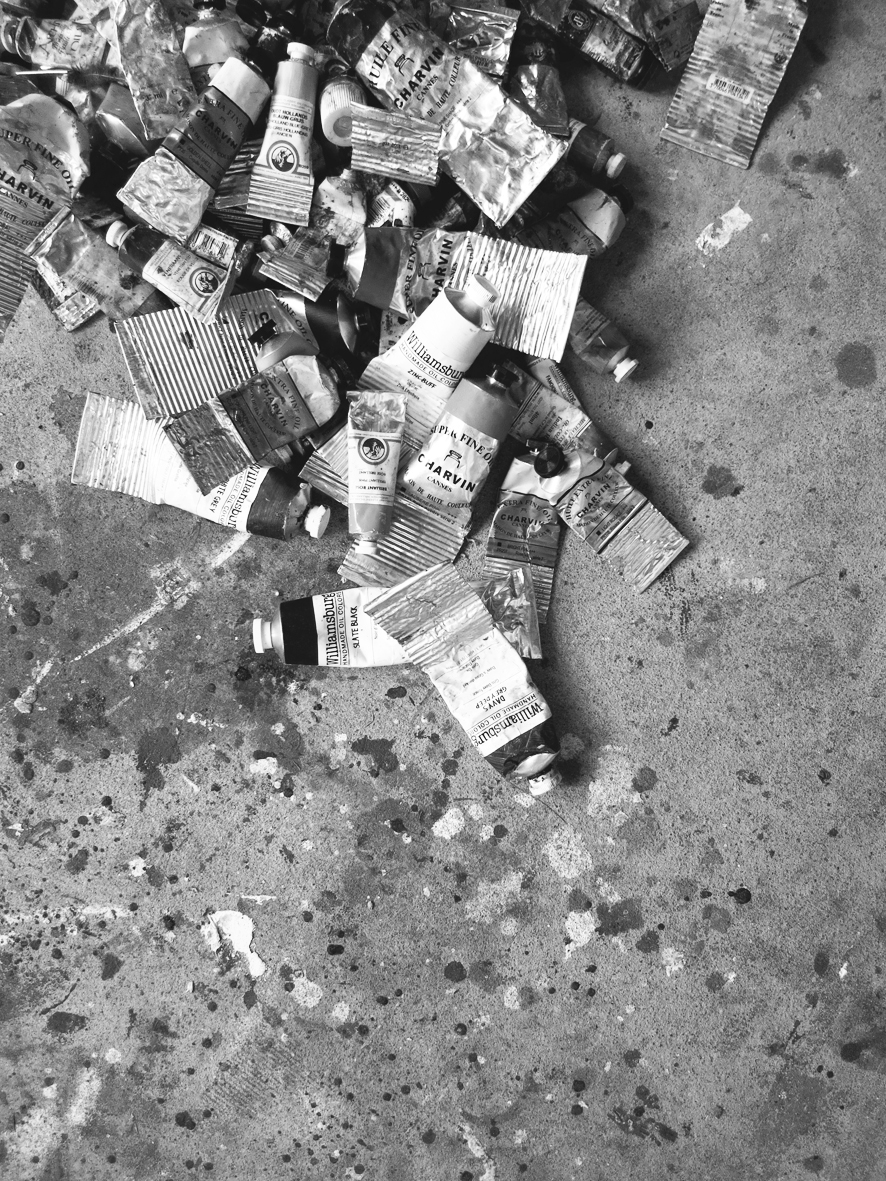 Give yourself the time to explore  Find new mediums or rediscover traditional ones, hunt out artists, discover new ways of seeing things and find what truly resonates with you.
You can always start small  We don't all have to have a huge collection, but original work in the home should be for the many, not for the few.
Go with your heart  Try not to be too railroaded by trends or popularity, you never know, what you fall in love with could be the next big thing.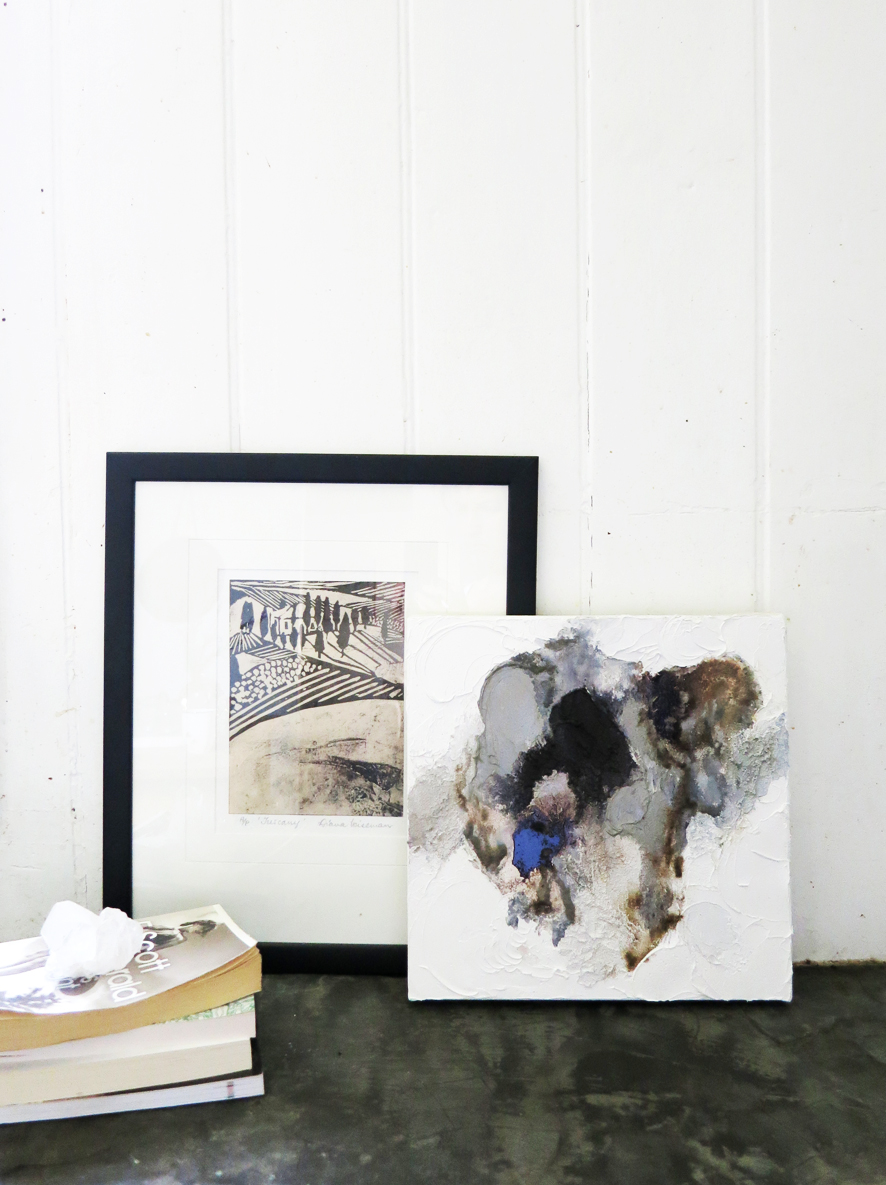 Get in touch directly with artists who's work you admire  Most of us are very approachable and would love to hear from you!
Pick pieces that can fold into the story of your life  Consider purchasing or commissioning a piece to celebrate a special occasion. When travelling it can be lovely to pick up an original piece as a reminder of your journey.
Be brave  If you love it, you will find a place for it, integrating new works into the home can be such a delight.
Ultimately, it's about finding pieces you connect with, that move you, that compel you and quite simply, you love.
Lisa Madigan is a leading contemporary artist, currently living and working from her cottage on the NSW South Coast. You can find out more about Lisa and her work at her website.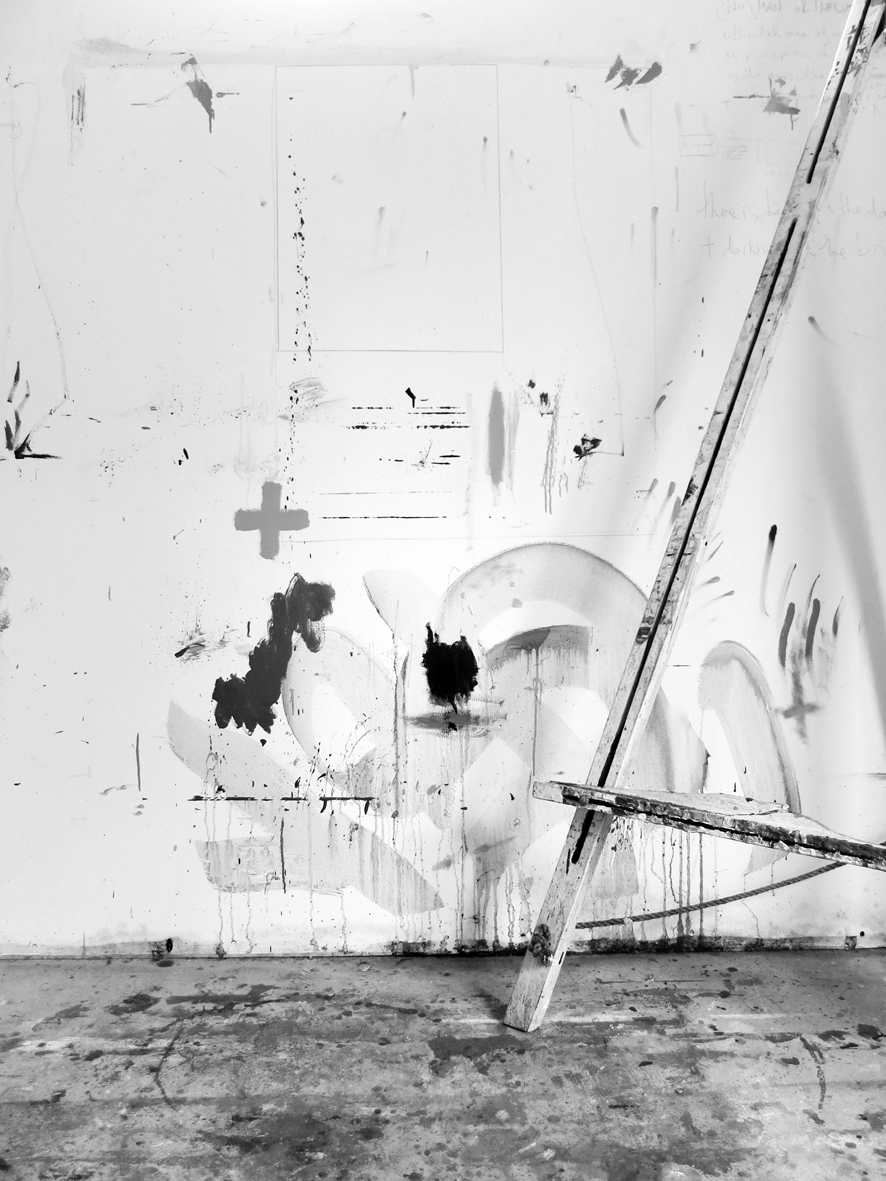 Jen is currently on honeymoon in Tokyo, Venice and the UK, and has opened up the blog to a series of fabulous guest posters to share their interiors-related expertise in her absence. She hopes you'll enjoy them and look out for the odd honeymoon post from overseas! The new Mrs Francis (who will still be known as Bishop for work purposes) will be back at her desk on 11 November.