By Melissa Bailey
Becky Bannar and Lana Rosenbaum started Mahlia Interiors four years ago in Melbourne and have quickly become one of Australia's leading bone inlay retailers, amassing a dedicated community of fans along the way.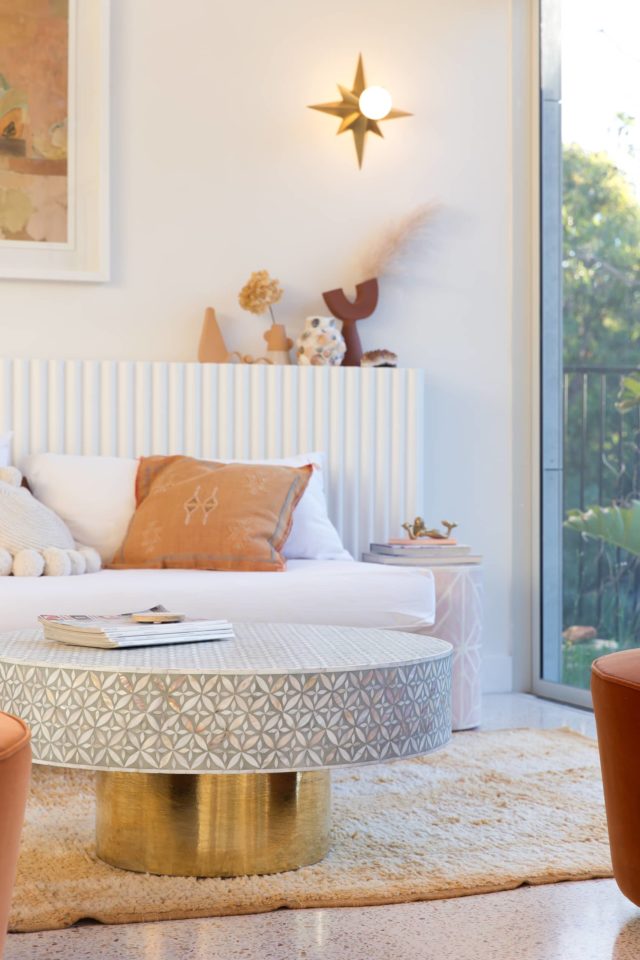 To anyone who knows the pair, this is no surprise. They live and breathe Mahlia and when you hear the way they talk about inlay furniture, you can't help be drawn into this colourful world.
With a background in branding and marketing coupled with their experience and love of all things interiors and design, Becky and Lana launched Mahlia Interiors at a time when there were almost no Australian retailers solely dedicated to the sale of the striking bone inlay pieces. They've relished the freedom to create new designs which set them apart from simply being resellers, but rather as innovators in the inlay space.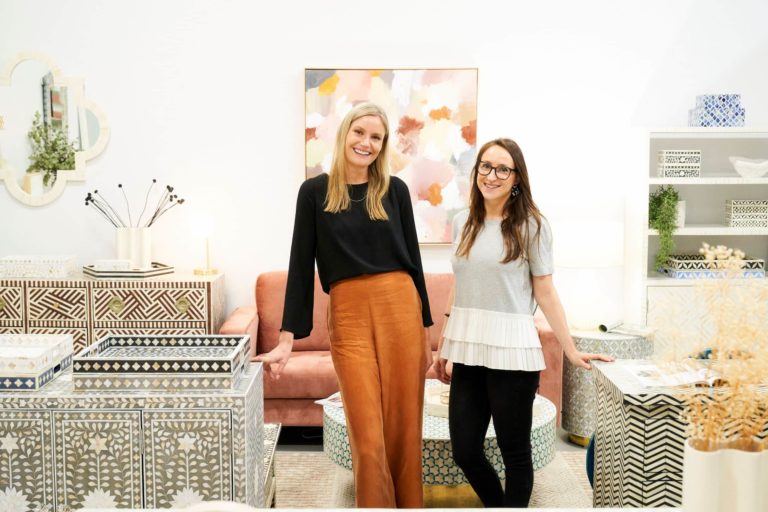 The first two years of the business were predominately online but, in true startup style, the pair even offered tours inside their own homes to showcase the pieces in real life! Despite everything 2020 threw at us, late last year saw them bravely launch a Melbourne showroom, an inlay oasis bursting with colour, pattern and variety.

Every piece is intricately handmade in Rajasthan, India, known as the home of inlay. The craft of decorating wood for the home actually goes back around 3000 years however, with pieces found in Africa, Asia and Europe.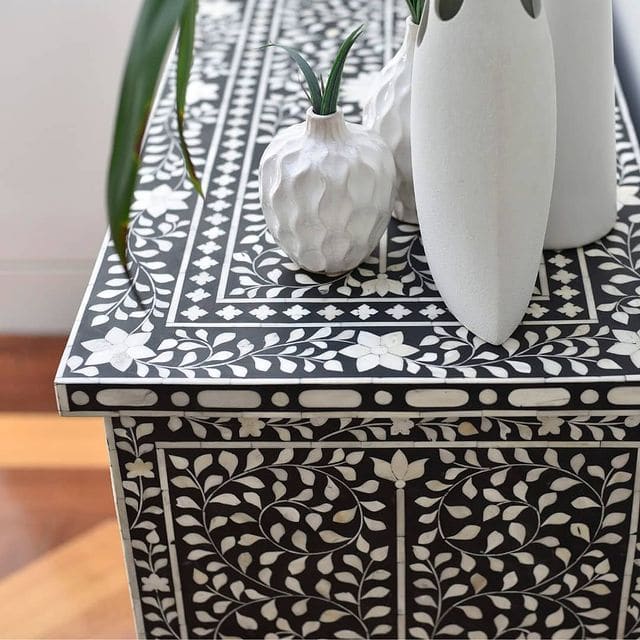 The process is facilitated entirely by hand. There is not one machine involved, from hand carving each individual piece of camel bone, then fixing it into an intricate pattern on a wooden frame, and then filling this pattern with a coloured resin. From start to finish, it can take anywhere from three to five weeks for one piece to be made, and as such, no two pieces are the same, adding to the magic of inlay.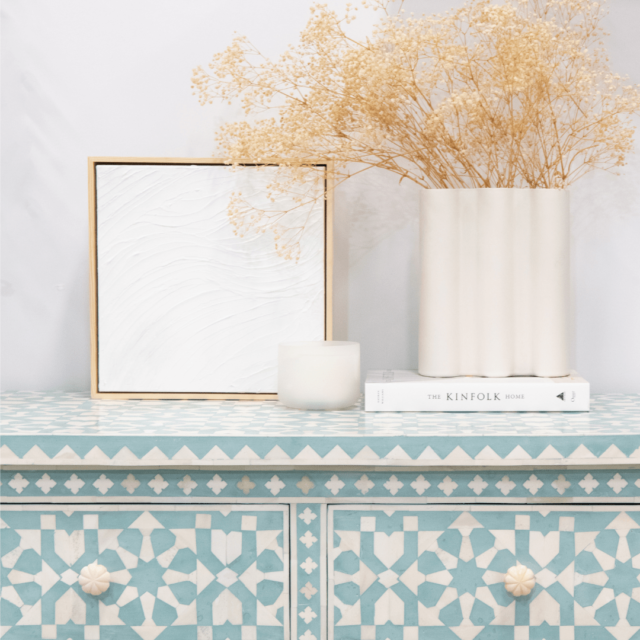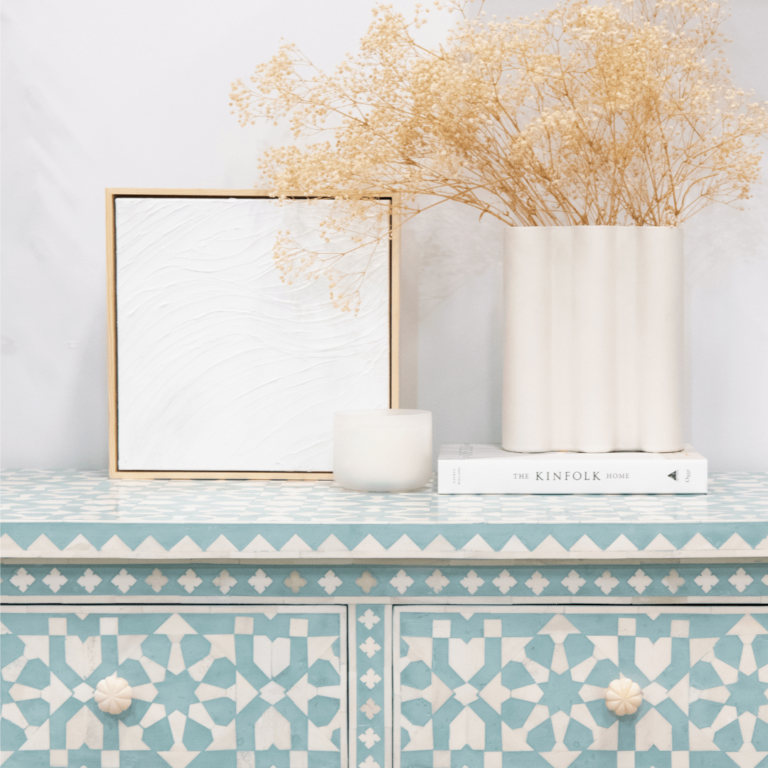 Working with a team who share their values was extremely important to Becky and Lana, which is why the bone inlay used is 100% ethically sourced. The Wildlife Crime Control Bureau (WCCB), an auditing agency in India, are responsible for controlling the processes around animal by-products and if you're wondering how you can really be sure, all pieces from Mahlia Interiors come with a WCCB certification. As well as bone inlay, mother of pearl shells are also used to create a different, yet equally mesmerising, inlay finish.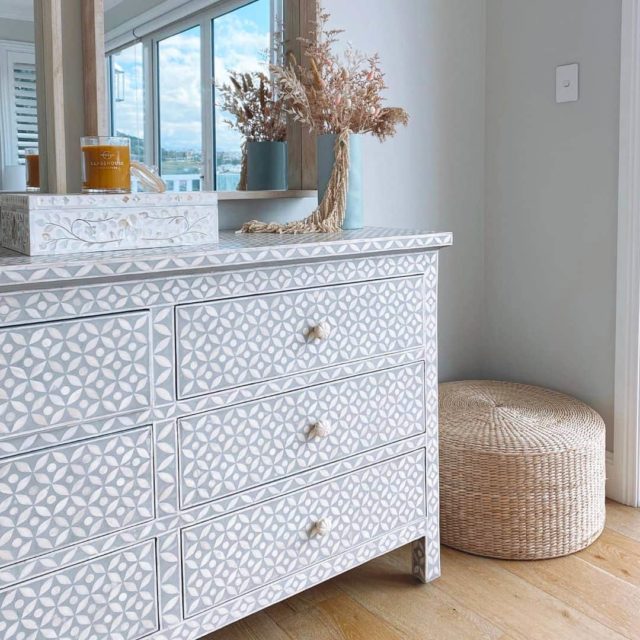 "Every product has its own story and goes on to live a wonderful life in the homes of Mahlia customers," says Becky, "Each piece can be tailored to suit, with infinite design opportunities. We've seen a sideboard used as a bathroom vanity and customised a mirror with in-built ledge and towel rack!"
Lana adds: "The beauty of bone inlay is that it really can live in any corner of the home – unique custom orders have also included a shoe rack in an entrance way, a reception desk for a pilates studio, a linen box for the end of a bed, and a makeup console with a matching hinged mirror and stool for a lavish walk-in-robe."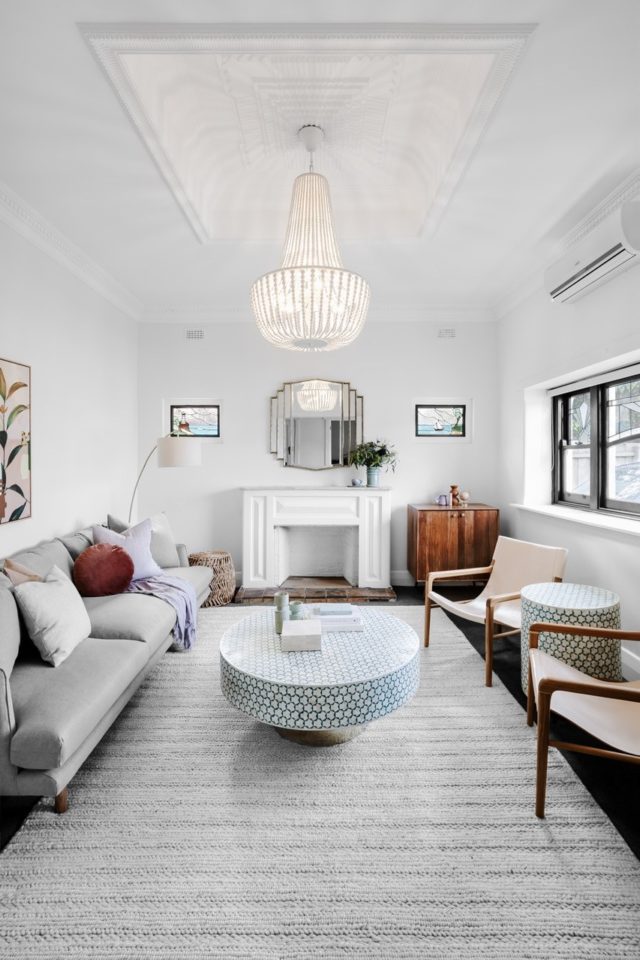 It's rare to see just one piece of inlay in a home, with many customers falling in love with the look and coming back for more. "Whether it's adding small matching homewares to tie in the pieces, or a second larger complementary piece, one thing for sure is that inlay loves company (and is an addiction)!" Becky adds.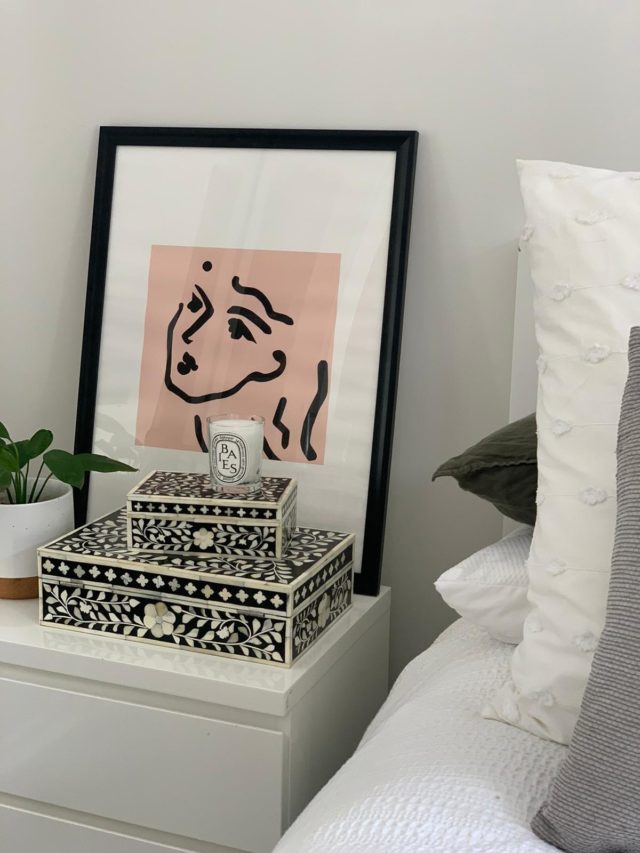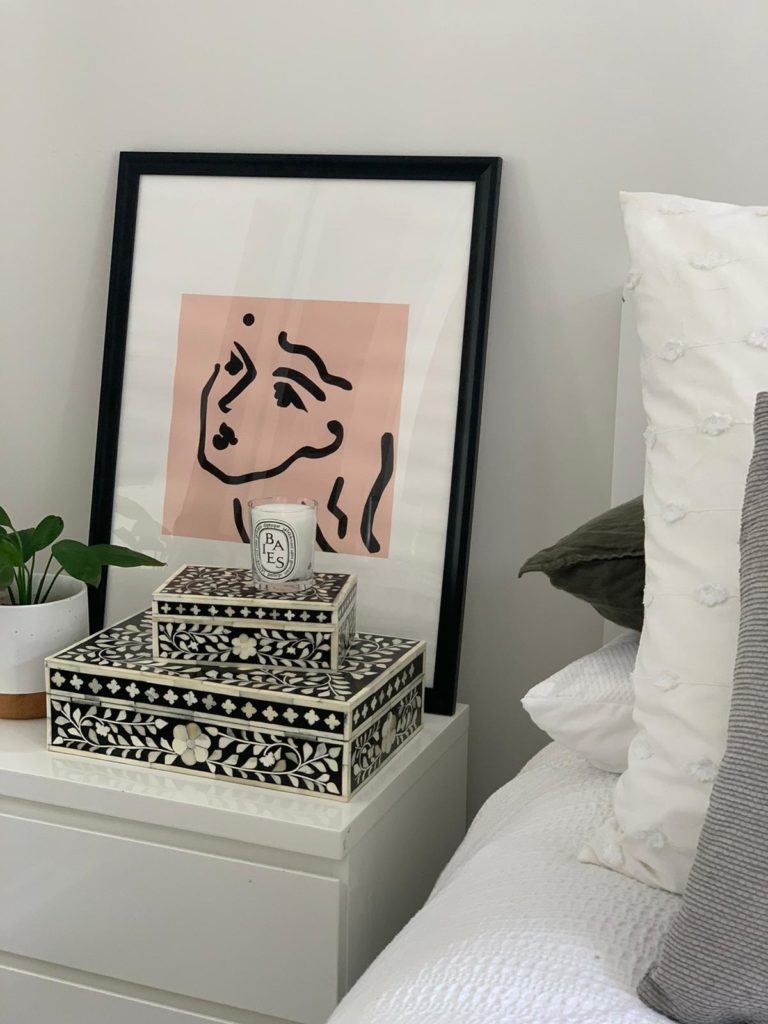 "While the more mainstream furniture pieces in white gloss laminate or timber may always have the monopoly amongst the masses (and don't get me wrong, there are many of those beautiful pieces out there too) when you choose to let a bone inlay piece into your home, you're not afraid to let a bit of magic in – to play with pattern and colour of which the options are endless," Lana says.
"You're also allowing the space to reflect the personality or personalities of those who use it by the piece you choose, which is what really makes a house a home. It's for these reasons inlay is truly timeless. And when placed in your home it can perform many roles over the years and grow as your family grows."