Well, here's something I didn't know I needed (or even existed for that matter) until I came across it: a hand drawn floorplan of Carrie Bradshaw's apartment from Sex and the City! Even better, all manner of other famous TV home floor plans, including Frasier, Friends, Big Bang Theory, Seinfeld and more.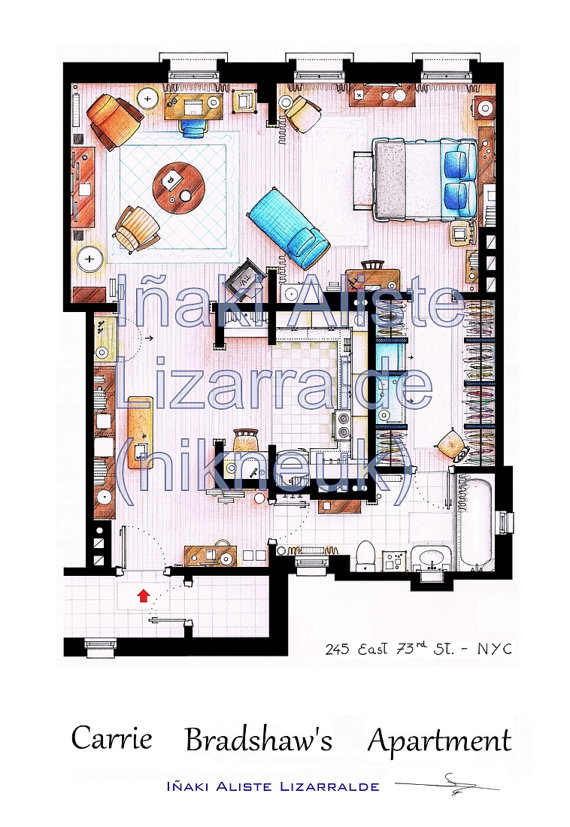 I don't really know why I need one of these in my life but I really think I do. Would you buy one? They're kind of cool aren't they? Who hasn't wanted to live in Frasier's apartment (give or take that old chair, or maybe an entire refurb but still, it has great bones!)?
These fab drawings are by Spanish interior designer Inaki Aliste Lizarralde, who sells them on Etsy.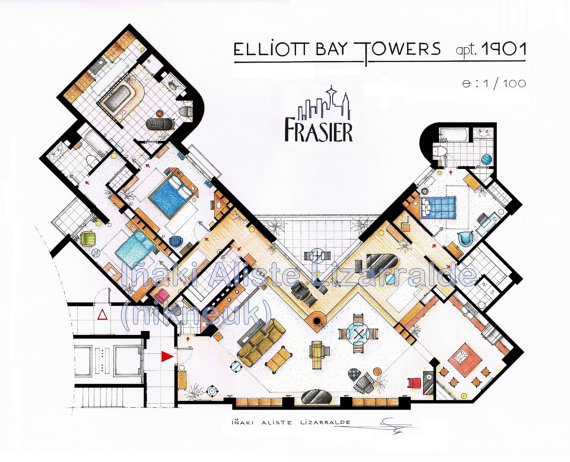 Here's Monica's apartment from Friends. I've blogged about my love of it before and why I'm like her character. It's an apartment I was absolutely fascinated with as a teenager.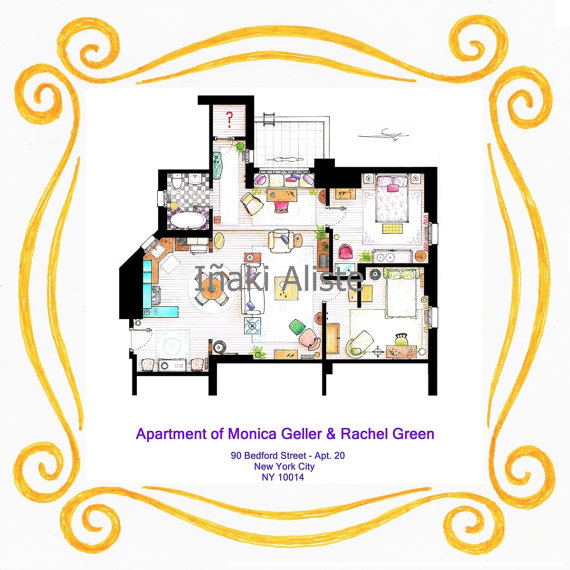 Now I just need to choose one. I think Carrie's apartment has to win. I've spent more time there, in TV land, than anywhere else…