Interior stylist Melanie Webster's new white-on-white kitchen is a world away from its dingy predecessor and she couldn't be happier with it!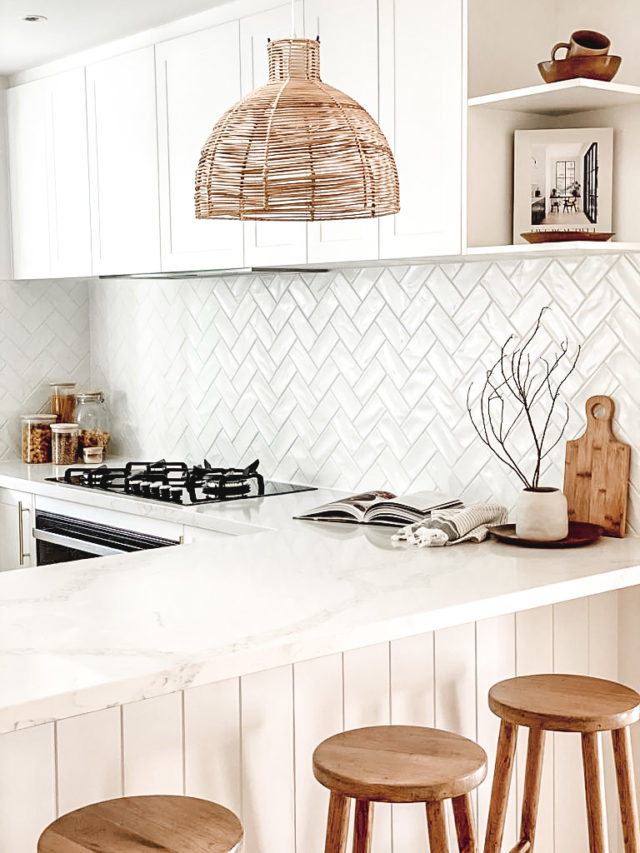 With a little help from her business partner Melinda Raydan, she set about transforming a typical 90s design into something, light, bright, textured and open.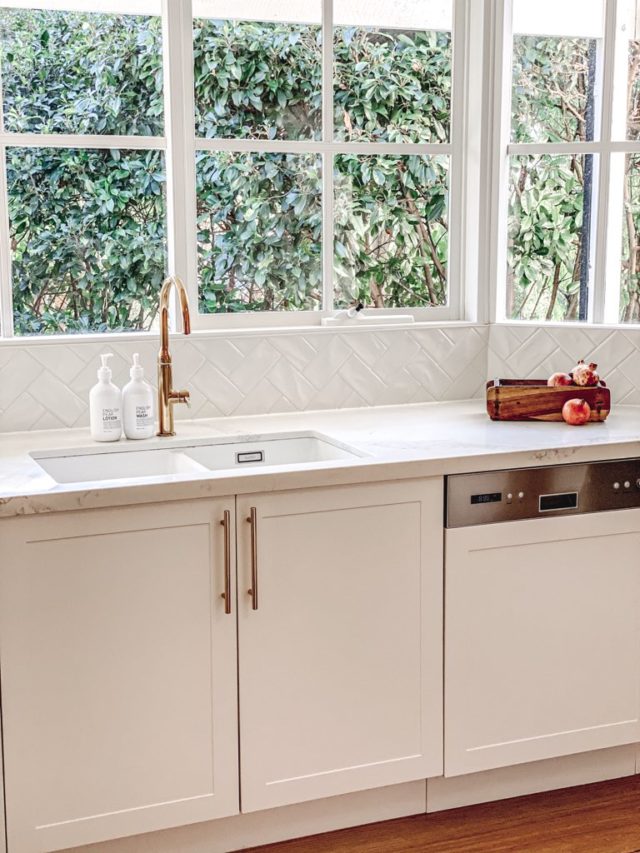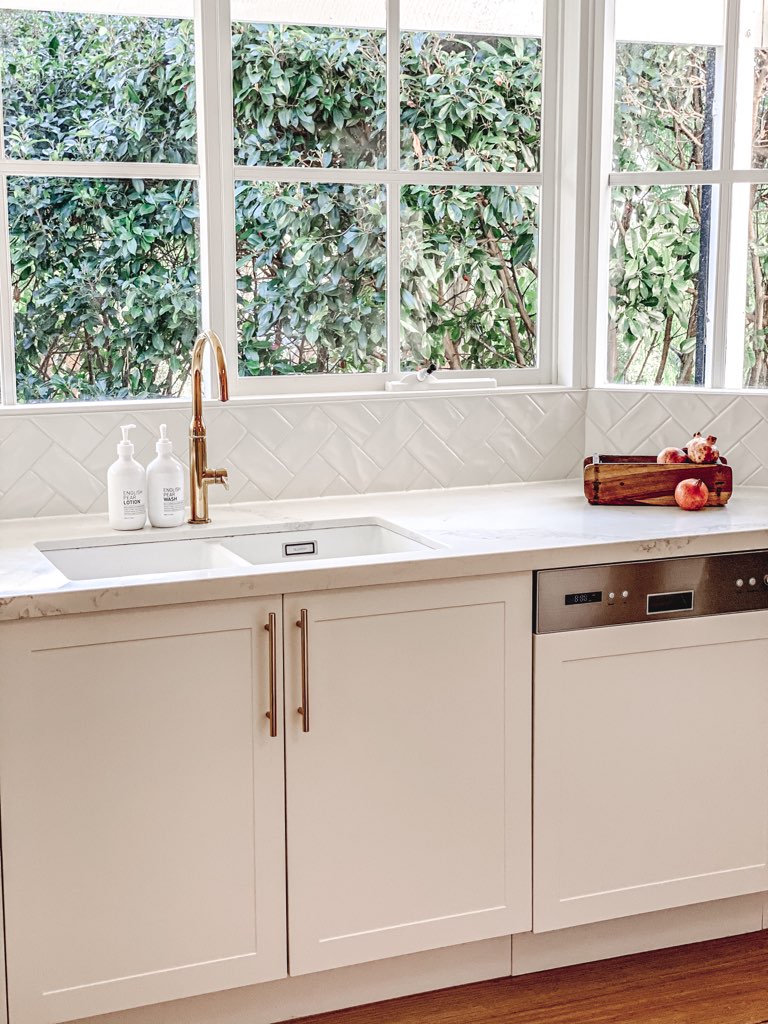 "Although quite a big space, the original concept was dark, dated and in desperate need of some brightening up. Whilst the timber cabinetry and solid bench tops were all in perfect condition, that combined with slate floors and no space allocation for a fridge, provided the perfect combination for a renovation," Melanie says.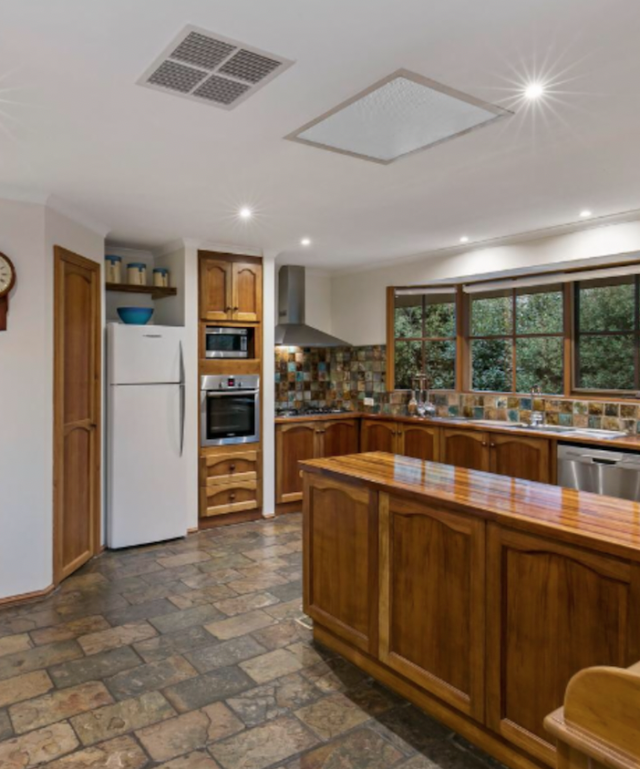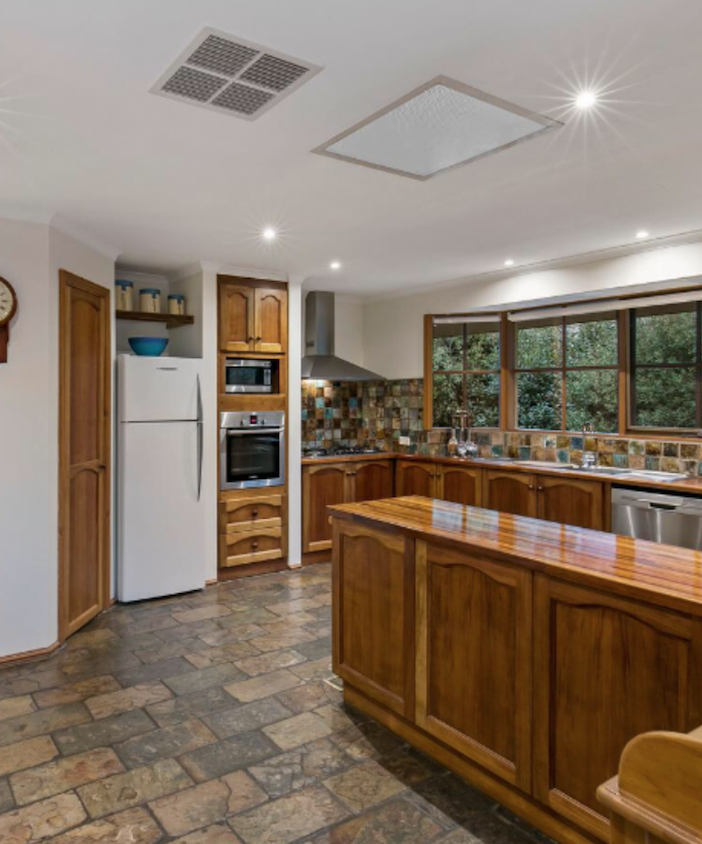 Step one was to re-work the original floor plan. "Being that the kitchen is in the centre of the home, we wanted to ensure the layout provided easy access into both living spaces and ensuring a balanced flow throughout. An island bench was our initial choice, however we soon worked out that this was not going to be the most effective use of space. Alternatively, we opted for an L-shaped bench, which effectively opened up the kitchen, enabling us to comfortably place four barstools along the bench for family gatherings."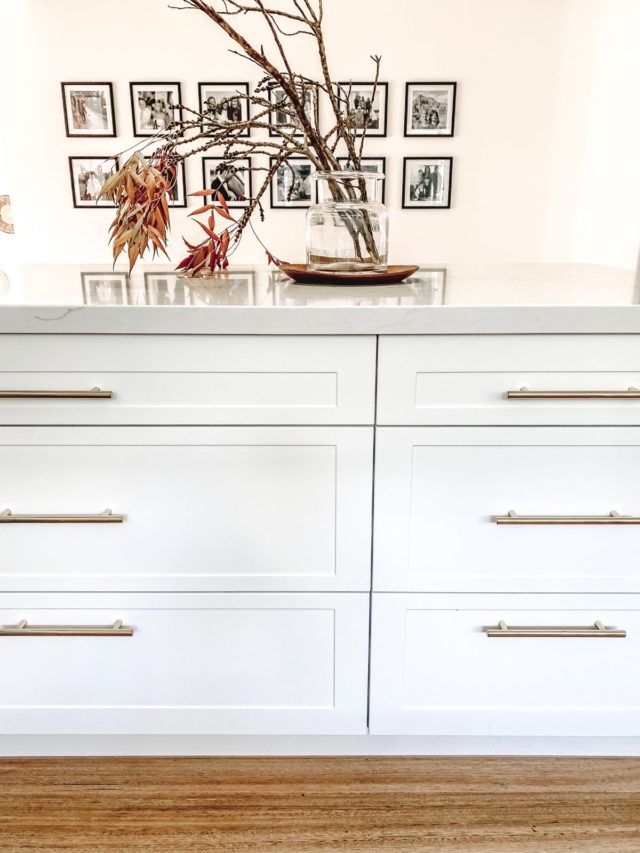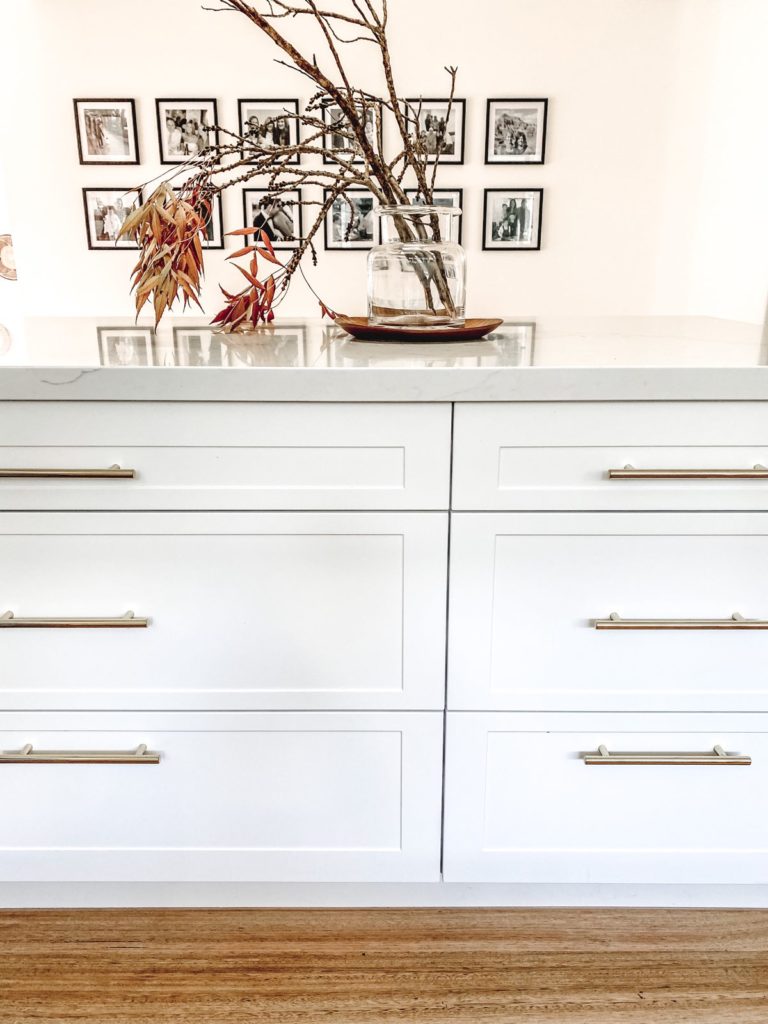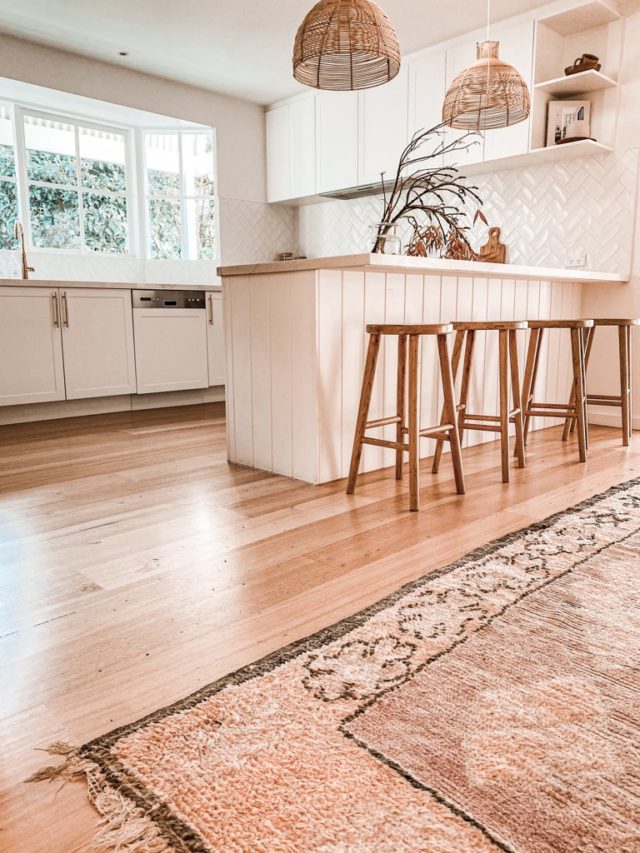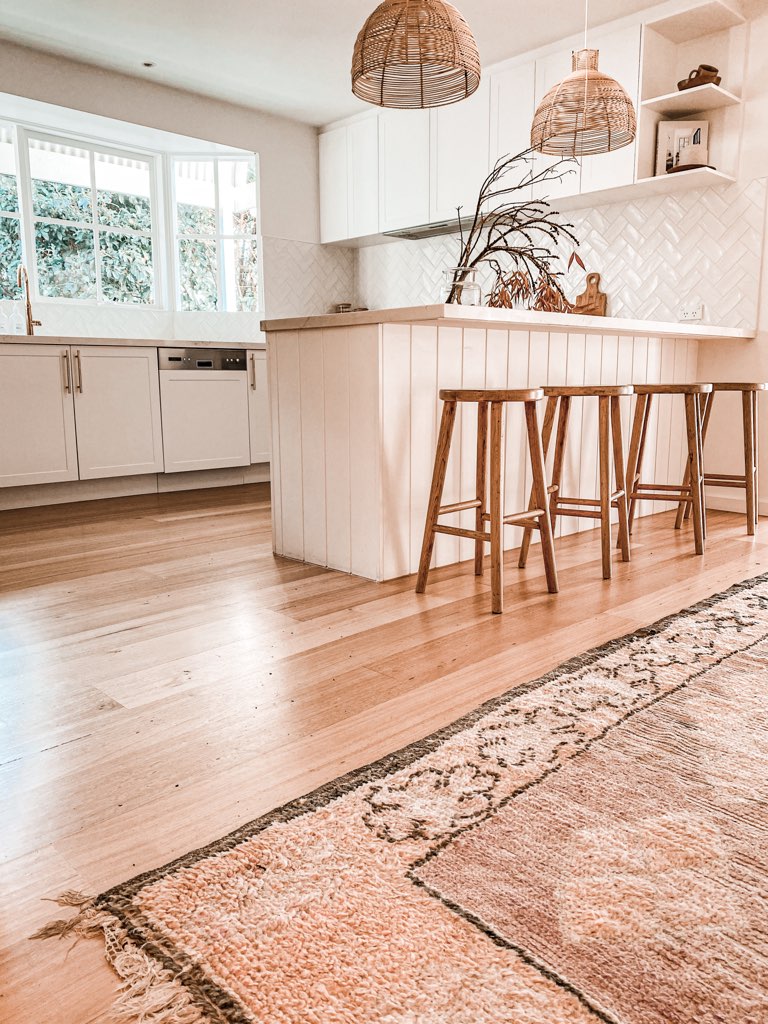 Removing the side wall between the dining area and kitchen also made a huge difference. "We wanted a beautiful open space; a simple aesthetic with a touch of classic Hamptons, warm neutrals and bright whites."
Although the previous cabinets and bench tops were quality timber, they just didn't fall within their vision. Kinsman Kitchens' matte white shaker cabinets replaced the dark weathered cupboards, and Melanie, whose home is in Mount Martha, VIC, opted for gold tapware and accessories to give the space a touch of glamour.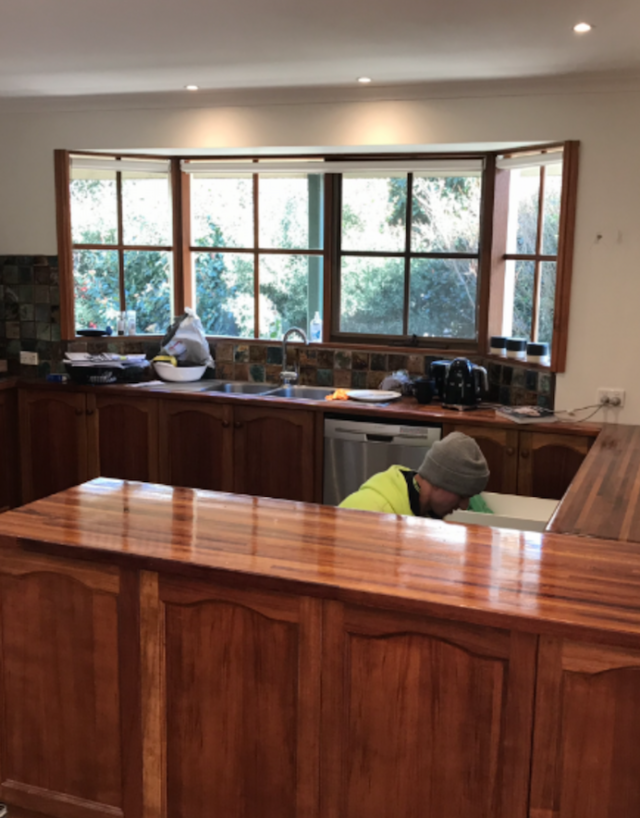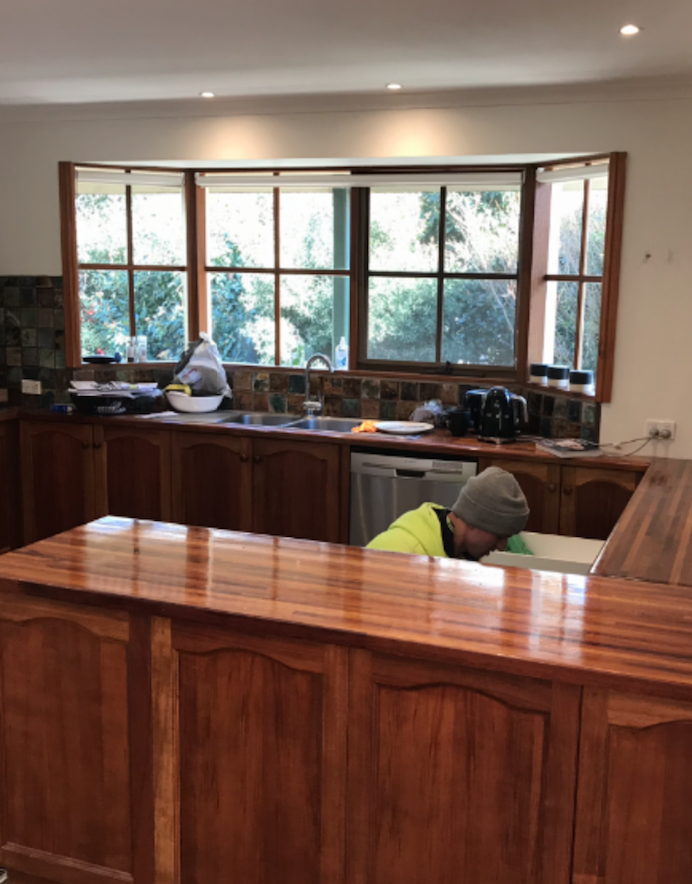 "With an ample amount of bench space, we chose RHF Stone Calacutta Classic, supplied and installed by Simple Benchtops, adding an element of sophistication and style. We chose a white matte herringbone tile as our splashback hero piece, a deep white sink and modern black appliances, making the space feel complete."
All the smaller details are what adds up to make it a winning space, according to Melanie. "From the James Hardie Axon panels to the matte white herringbone splashback and gold accents, we adore the way each feature connects, creating a feeling of home."
The biggest challenge for the design duo, who own Raydan Blair Interior Stylists, was the limitation with the layout. "Without making structural changes, we were restricted in sticking to the existing floor plan, minus a few tweaks."
And Melanie says you can't go wrong with a white-on-white palette! "We added texture through pendants, splashback and luxe finishes, finalising a design that will appeal to many demographics and stand the test of time. We could not be more pleased with how our kitchen has been transformed, from a dark and dreary space, to an inviting and beautiful room in the heart of the home."