Before you jump in the deep end and start building a pool, there are many important things to consider. Read on for an overview to assist first-time pool builders with the process.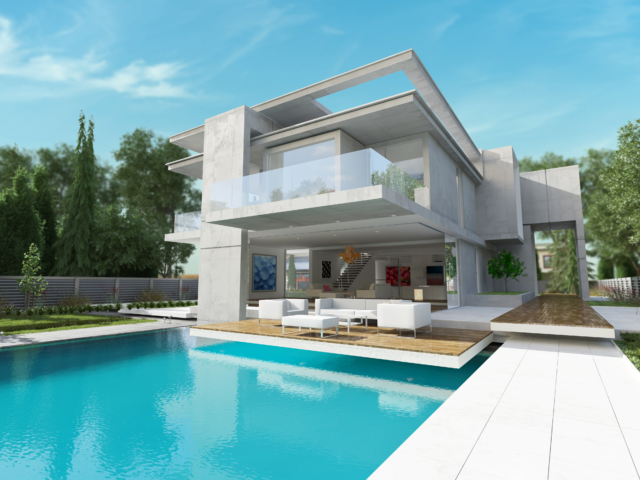 Use an expert
Building your own pool is a lot of work, subcontracting and managing multiple service providers can be a pain. When building a pool you need surveyors, designers, excavators, electricians, plumbers and landscapers – the list goes on. You should consider using a pool builder that has the contacts and industry nous as it will save you a lot of headaches.
Finding the right pool builder isn't simple. Firstly ensure they are a member of The Swimming Pool & Spa Association of Australia Ltd (SPASA). Your local state based office of SPASA will have a directory of all members – it's a great place to start.
Look for the SPASA logo on any websites or marketing material of suppliers. Ensure they are a licenced and registered building practitioner. Always ask to see their insurance certificates and ask your state body of SPASA whether insurance is yours or your builder's responsibility.
Last but not least, it always pays to ask around, get recommendations from people you know, friends, family and co-workers.
Local rules & regulations
Being aware of your local government and state regulations is particularly important when building a pool. These rules and regulations are there for a reason. Due to the safety risks and litigious environment in which we live, governments and councils have these rules to help minimise risk and ensure you're protected if accidents occur.
Speak to your local council – they can tell you which requirements must be met as well as higher authorities' requirements. Some of these necessities may include a town planning permit or a building permit which can be required depending on residential zoning and building restrictions.
Local planning requirements can effect the size of the pool you're allowed to build, depth requirements and distance from boundaries. Local authorities also often enforce rules and regulations surrounding fencing and whether or not you require temporary pool fencing during construction.
Environment & sustainability
There are many environmental factors to consider before building a pool including the climate, weather and environment surrounding your pool or property.
The weather can change the type of pool or equipment that suits you best. Climate can affect the cost to maintain, power and heat your pool and potentially make installing a pool not worth your while.
Maintaining a pool in different climates can vary the cost of maintenance and many of the additional features your pool requires. You should consider how long your swimming season is and whether you need to close the pool or not for the winter.
Weather can affect the type of heaters that are effective for your pool and it also effects the amount of water lost through evaporation. You should look at trees and wind conditions around the pool – if windy this will mean lots of leaves and debris which make pools expensive to clean.
Be energy efficient – you can really save on your pool's running costs by using pool covers, timers for lighting, filters and heaters. In warmer climates use swimming pool covers to keep heat in and stop evaporation, this saves on energy costs, water to refill the pool and will help keep it clean.
Consider using more eco-friendly heaters, i.e. solar can be very efficient in heating your pool when compared to electricity and gas heating. There are also more natural methods rather than chemicals and filters for cleaning your pool too.
Costs – Ongoing, additional & your budget
Before you obtain quotes on your new pool, you really must consider the ongoing and additional costs you will incur when building a pool. It's not just the pool itself but fencing, landscaping, additional plumbing and electrical, permits, surveyors and even temporary fencing during construction.
Speak to your expert and get a sense of the total project cost – you may need to adjust plans or designs to fit your budget. As well as the additional costs to build a pool your ongoing costs should be a consideration.
There is no such thing as a low cost or low maintenance pool, you have to consider cleaning and filtration systems have a limited life, some only 5-10 years. You should also consider chemicals and minerals to keep your pool clean can cost up to $50 per month and even $150 if you pay someone to do the cleaning for you.
Other monthly costs can include energy to heat and clean your pool, and water required to keep it full. These can vary depending on the equipment, how long you use your pool and keep it heated over a year. These costs can add up to $500 per month, which is quite a lot if you use it all year round.
You should also speak to your insurance company before you build a pool. Some homeowners see an increase in their homeowners insurance once they have a pool due to additional liability coverage needed.
Consider safety and risks
Your pool should be treated as potential safety hazard. As the owner of the pool, you don't want anyone getting hurt. Like it or not, you will be the lifeguard in control of safety, for all children, adults, pets and wildlife. The risk of having a pool on your property should always be front of mind.
There are many specialty safety products available on the market including alarms, safety covers, laser pool guards and personal safety equipment, however none of these are as effective as people being kept from your pool area.
Pool fencing is a must to minimise risk, it is very important to stop those at risk from entering your pool area. In most states pools and spas with a water depth more than 30cm must have safety barriers around them. Many states also require barriers during construction too, even whilst in construction your pool is a hazard. If local regulations don't require you to have temporary pool fencing it would be highly recommended to do so anyway.
All the safety products in the world can still fail or even be overlooked. You should ensure that everyone in your home has had swimming lessons and is educated in pool safety – perhaps even consider some first aid training yourself.
Hopefully these were some helpful hints.  Remember to consider; using an expert, local rules and regulations, environment and sustainability, establish your true costs and be aware of risks and safety.

Now splash out, enjoy your pool.
–This article was written by Liam Banks from The Temporary Fencing Shop, specialists in all temp fencing products and temporary pool fencing across Australia.