Melbourne artist Madeleine Stamer is making quite a mark on the art scene at the moment with her unique aesthetic that draws inspiration from disparate sources including Mexican folk art, nature and 1970's design.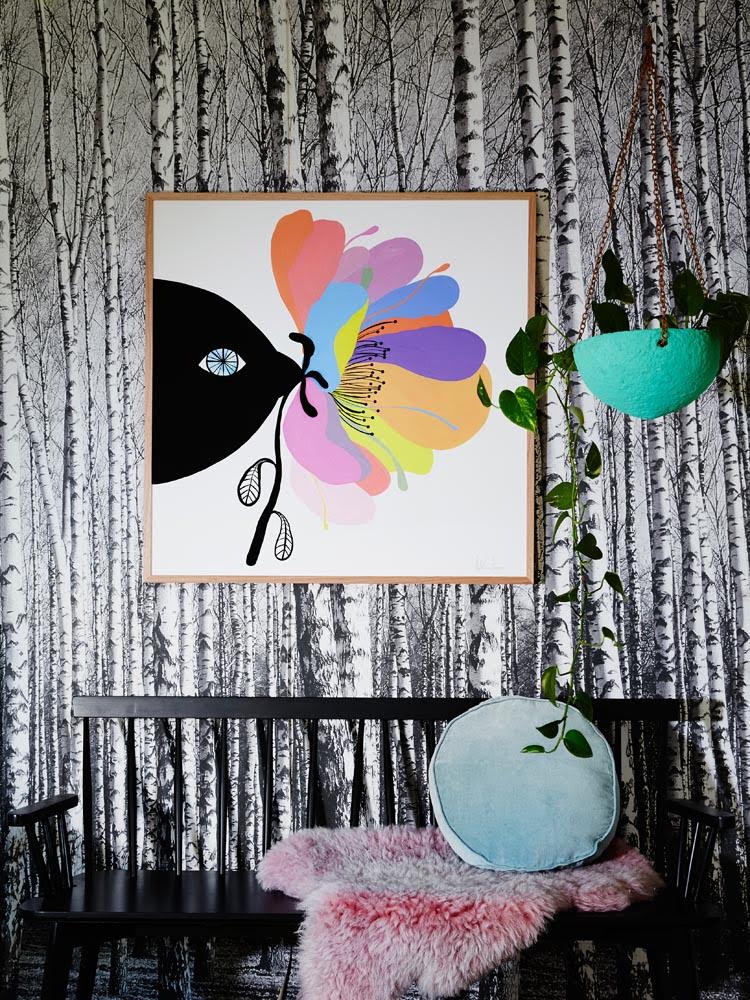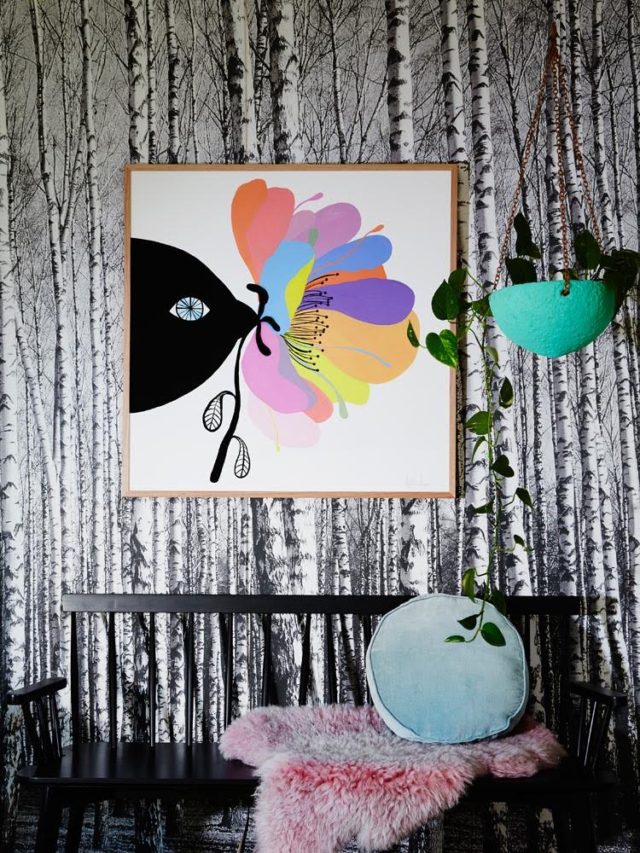 "My work has a strong illustrative edge and is often described as having a contemporary folk style with touches of Australiana," says Madeleine who uses a variety of mediums including brush and ink, watercolour and gauche. "I have a few styles that I tend to revisit consisting of strong black line work that is often hyper-detailed with floral embellishment."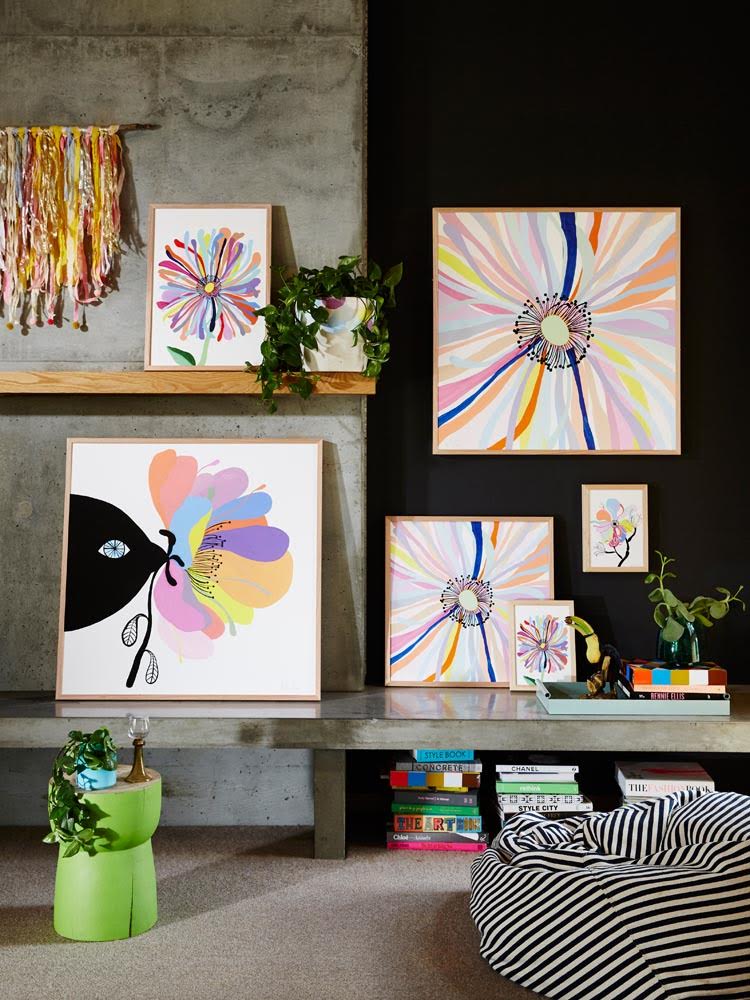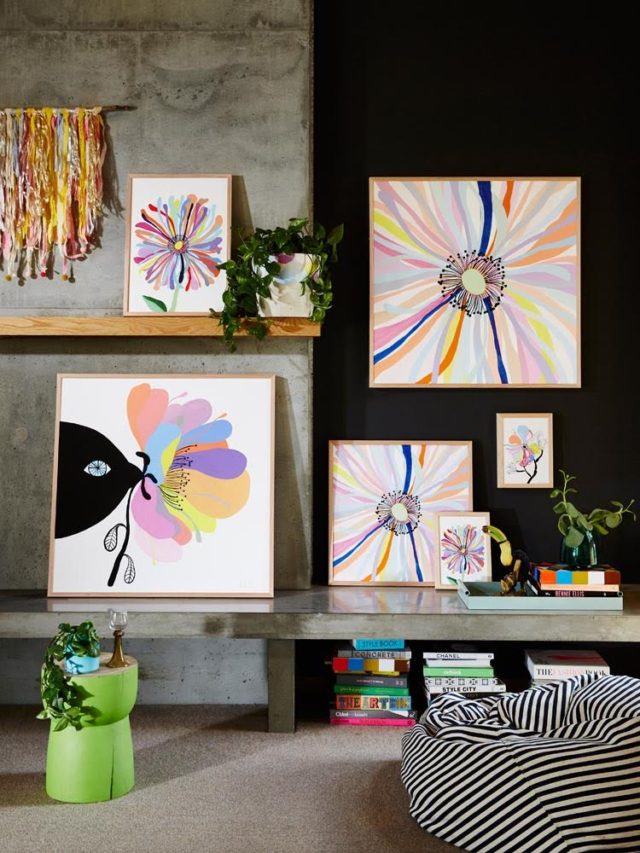 Trained in fine art at Monash University, the artist has long been focused on developing her own style – a journey that is now paying off it would seem. "First and foremost I have always focused on developing my own style and that in itself is an intrinsically pleasing process," says Madeleine.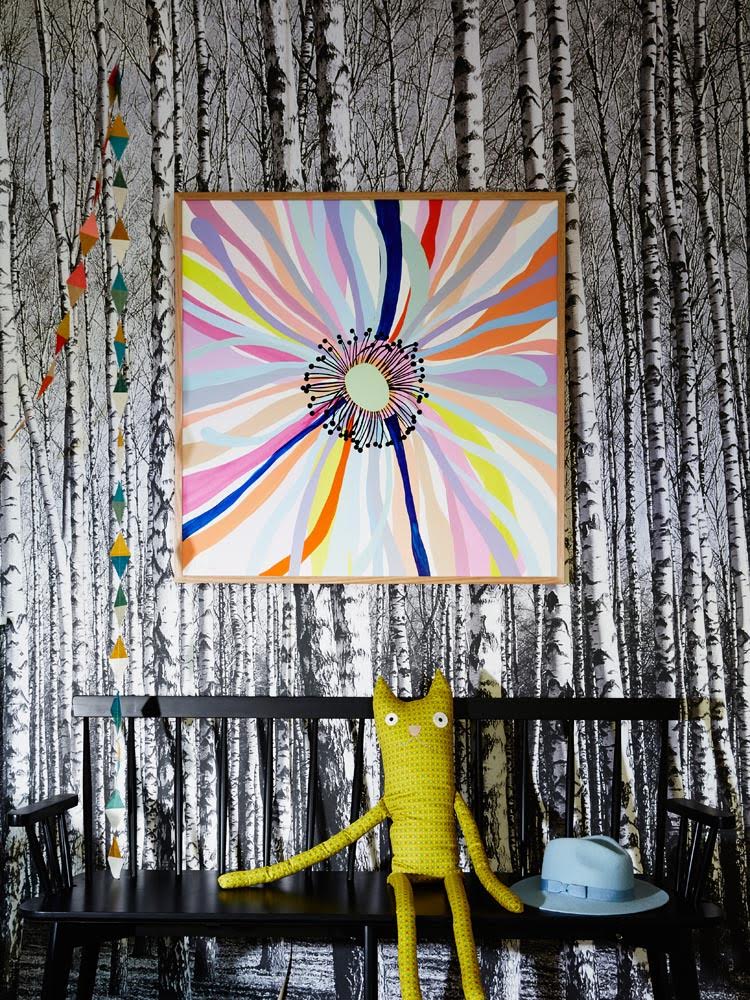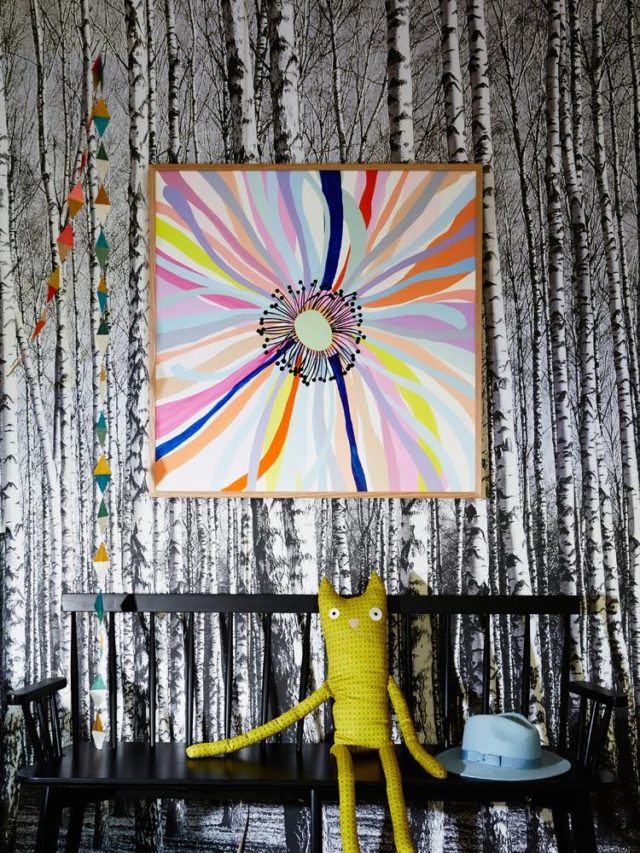 Taking several months to complete, the artist's new collection is a playful, linear take on flora and fauna. "My work is often symbolic which gives form to layers of thoughts and emotions. The content is based on anecdotes from life dramatised through flowers and birds who communicate with a secret language and cryptic behaviours," says Madeleine who created the collection just as a beloved family member became very ill. "The process of making became incredibly cathartic."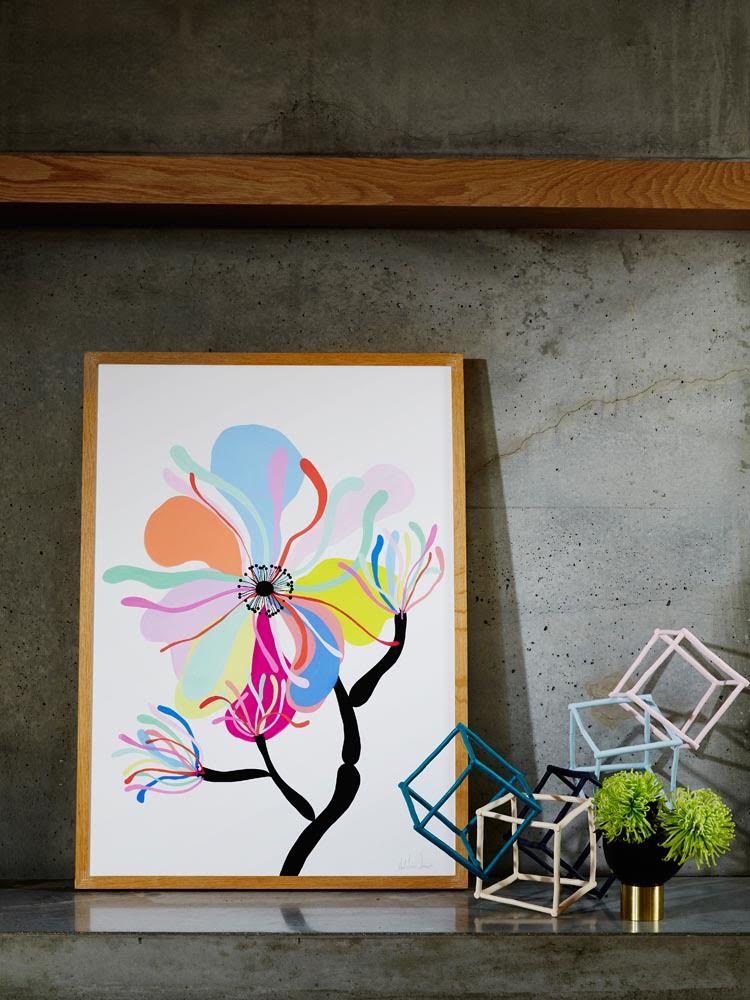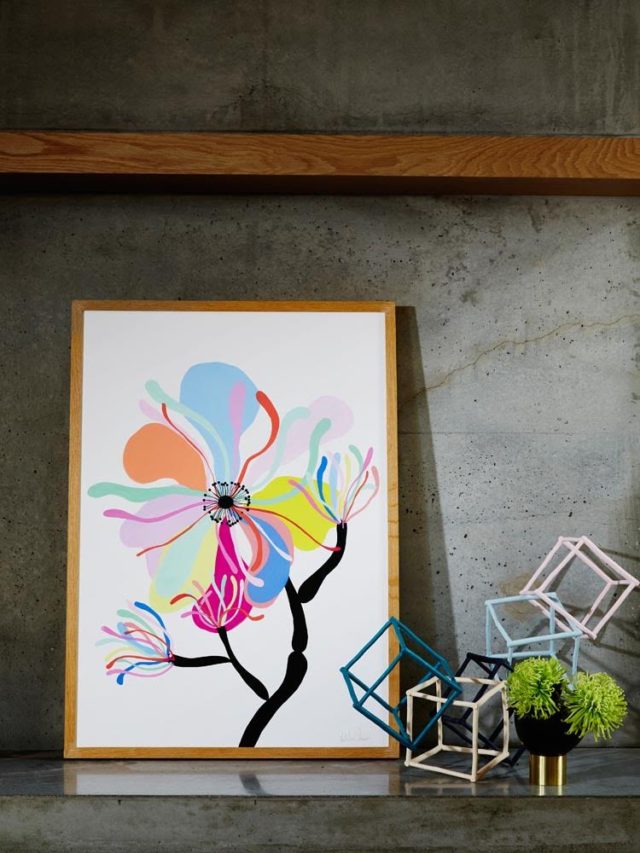 Check out more of Madeleine's work here and here.
Styling by Julia Green assisted by Tara Carroll | Photography by Armelle Habib