Artist Madeleine Stamer's work is hugely influenced by a Melbourne shop her mum took her to as a child and her dad's love of birds.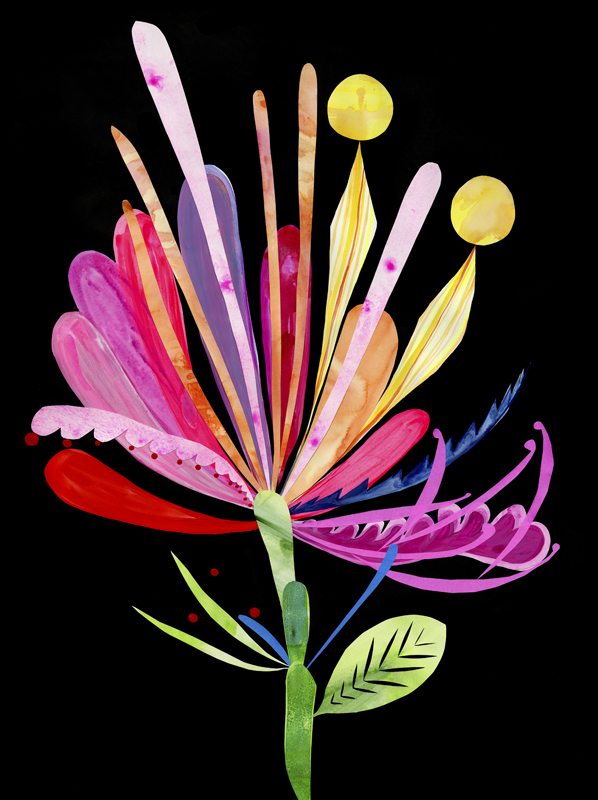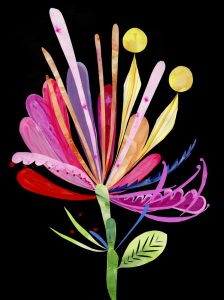 It just goes to show what a profound impact our childhoods, where are parents take us and what they introduce us to can have, and I think that's rather wonderful!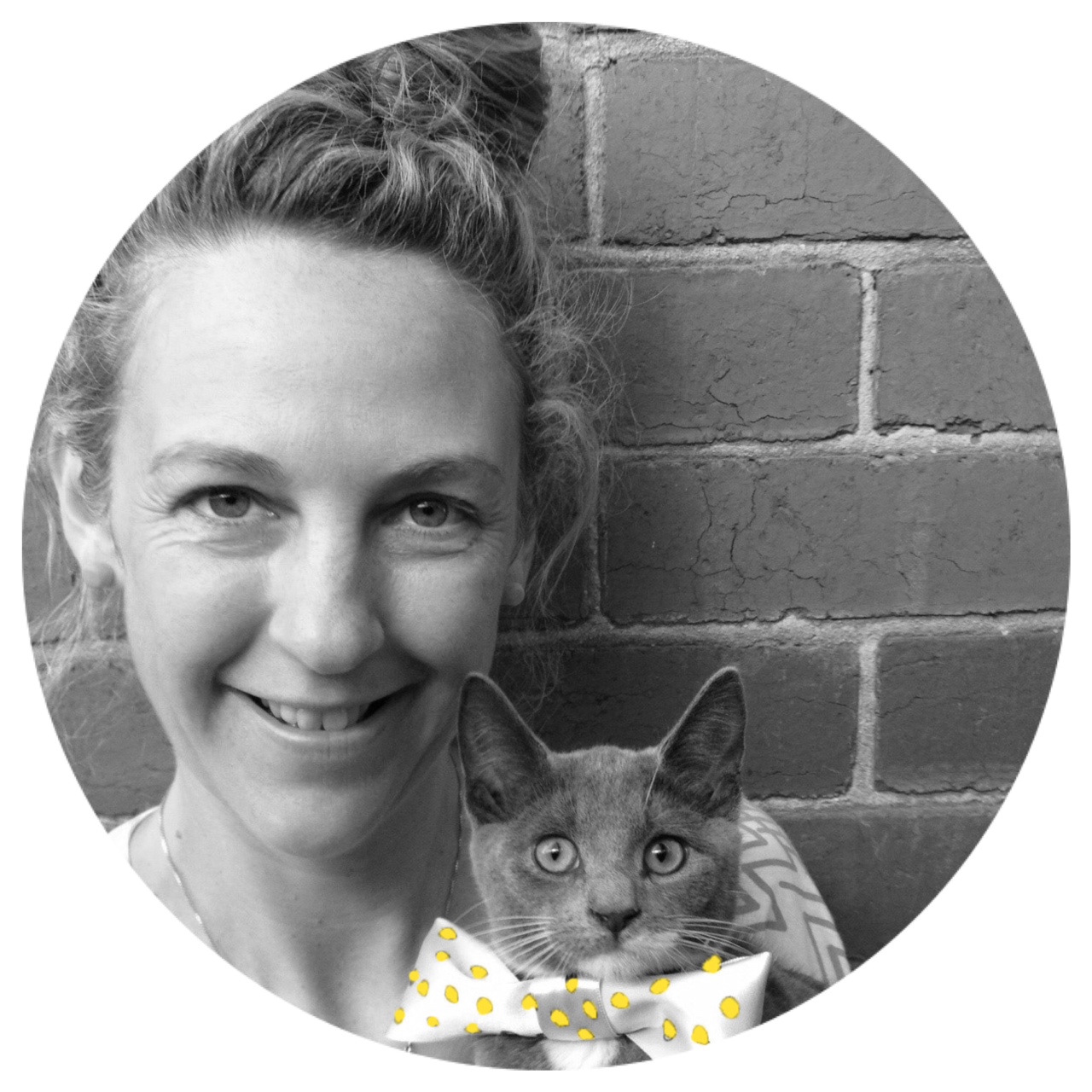 "My mum has always been my style guru," says Madeleine. "She's a needlework champion and used to work part time at Priscilla's Tapestry shop in High Street, Armadale near my favourite shop. Market Import, in the iconic Moray Street retail strip. Mum first took me to Market Import when I was a child. I have fond memories of the pure white walls encrusted with vibrant Mexican handcrafts, bedazzling like precious jewels. I recall being enthralled by the ladies' gift-wrapping skills which involved wrapping even the teeniest of objects in layers and layers of rainbow-coloured tissue paper topped with fancy adornments that would make any recipient's heart swoon.
"Over the years, our home continually filled with Mexican folk trinkets, crucifixes and brightly painted ceramics, all purchased by Mum from Market Import. This fueled my desire to pursue studying Ceramics at Monash University and later I enrolled in a Masters of Ceramics. They were to be some of the happiest, crazy and inspirational years of my life thus far."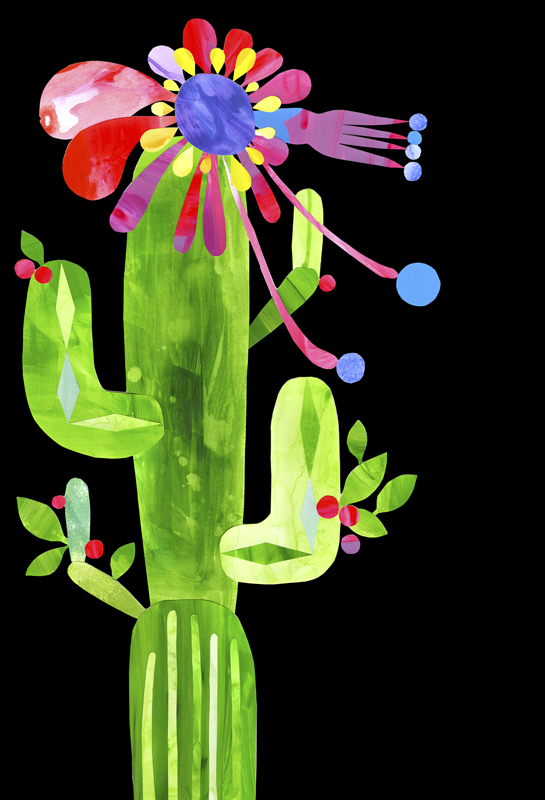 The illustrator, sculptor and artist's love of all things Mexicana is strikingly obvious in her work. Her affordable prints have been flying out of the door, helped recently by an appearance or two on The Block.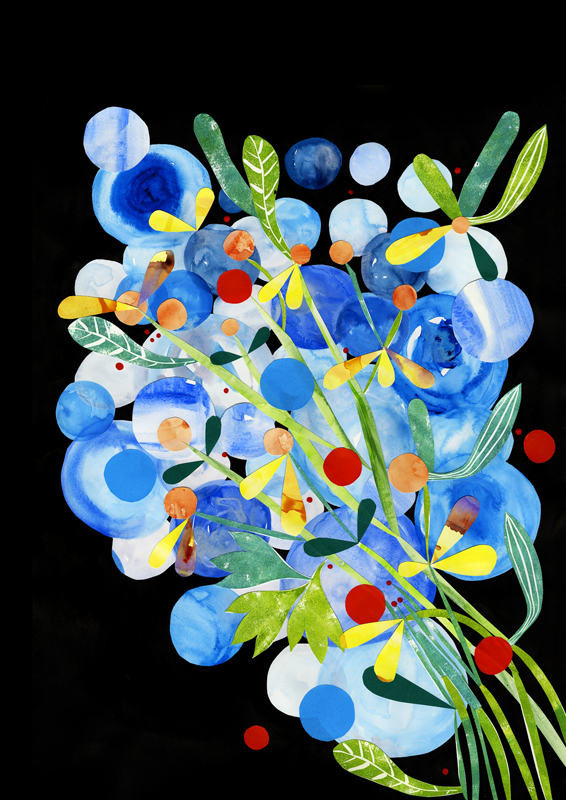 Her late dad, with his love of nature, was also a major inspiration. "He bought me my copy of What Bird Is That? by Neville W. Cayley. It has been my bird bible all these years. Most of my work features a bird or at least I try to sneak one in. When my dad passed away my birds became a symbol of him, they represent a spirit force."
Colour, says Madeleine, occupies her thoughts and dreams constantly. "I have a couple of palettes that I alternate between. I often work with black ink on a white background. Other times I opt for a monochromatic palette and lately I've been working on my Midnight Tricks series (pictured) with hand painted paper and collage on a heavy black background."
She met her husband Karl (author of Kings Way: The Beginnings of Australian Graffiti) during the Melbourne 80s graffiti scene. "I have been a long time admirer of the graffiti culture," she says. "Similar to the practice of aerosol art, I have adopted the technique of creating freehand outlines on paper then filling in colour with ink and watercolour paints. I guess I would describe my work as being a fusion of folk and contemporary elements — part nature, part symbolic patterning — with an Australiana twist."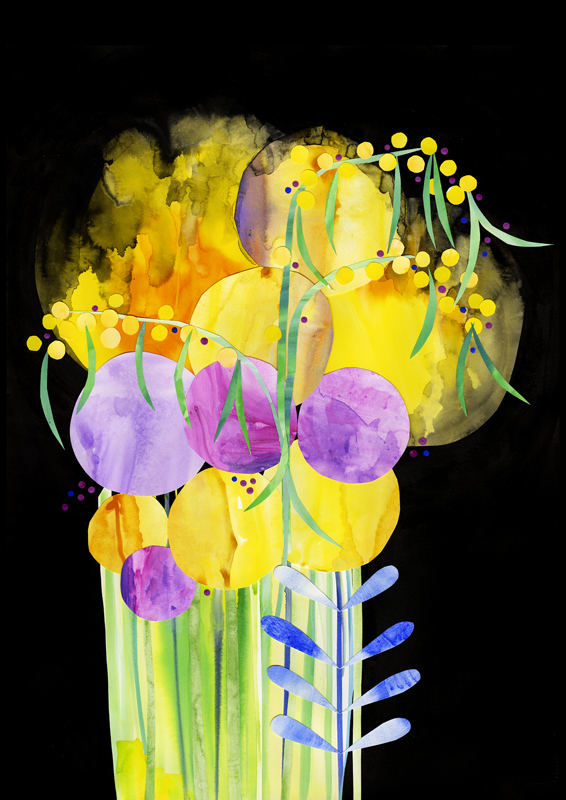 Over the years, and since become a mum herself, Madeleine's moved away from ceramics and more towards art, which she also teaches part-time. "I predominantly teach Early Years children. Naturally, you have your good days and really crappy days but overall teaching has helped shape me to be a better person, a better parent, better partner and better artist. It requires patience, energy, good listening skills and a big, fat, kind heart, topped off with a sense of humour! I'm always trying to sharpen those skills; the students often set me straight and fuel me with inspiration to aspire to be all kinds of good."
Sales of her prints, which cost from just $60, have really taken off in the last few years. "I believe more and more people are recognising the value of fine art prints. Instagram, Facebook and the design markets such as Finders Keepers and Markit have been an amazing platform for artists and designers to promote their work, the ripple effect is astounding."
Like many artists, Madeleine loves to be surrounded by things that inspire her and loves her family home. "It's small but it has good bones. We renovated 12 months ago. I work from home and enjoy being surrounded by inspiring objects, art, my children's creations, seasonal flowers, plants and all the good stuff in between. Sometimes I'd be quite content not having to leave the house for days on end but I don't think that's a very healthy option!" And when she sees her work on other people's walls? "My inner Leo bulges with pride and my inner child squeals with delight!"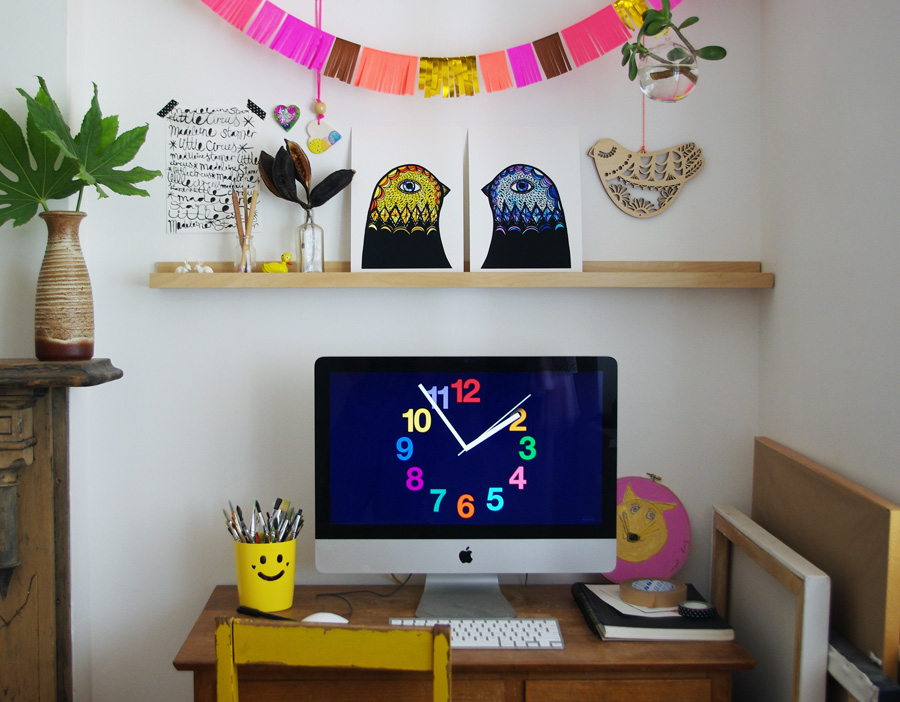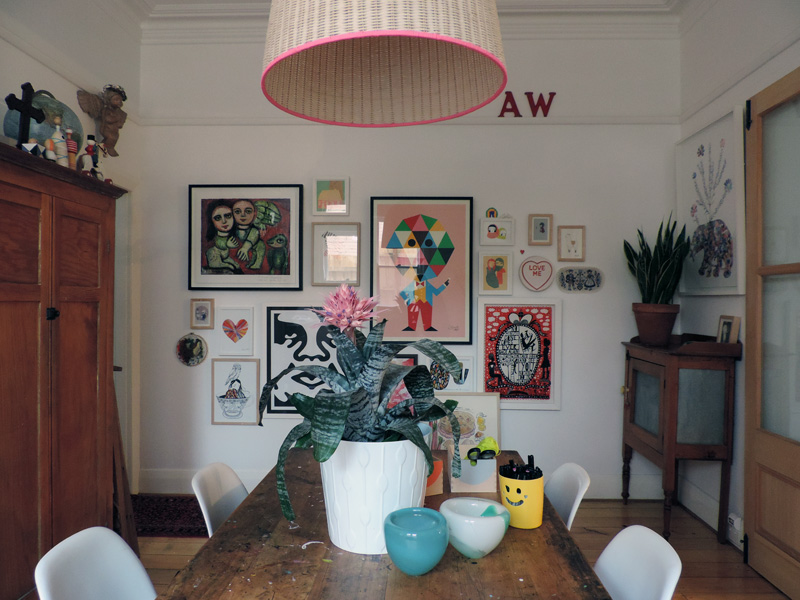 If you're interested in buying Madeleine's prints, trade or retail, please contact Greenhouse Interiors via [email protected]
WIN
Maddie has kindly given one reader the chance to win an A3 print of their choice from the Midnight Tricks series, worth $100. To enter, please comment below and tell us what your parents inspired in you, by midnight on Wednesday 18 December 2013.