This little bathroom is in an old converted shop/terrace in Surry Hills. Its residents collect beautiful objects from across the world and decided the bathroom was somewhere that the smaller items could be displayed. Add some Neisha Crosland wallpaper and you definitely don't get your average bathroom!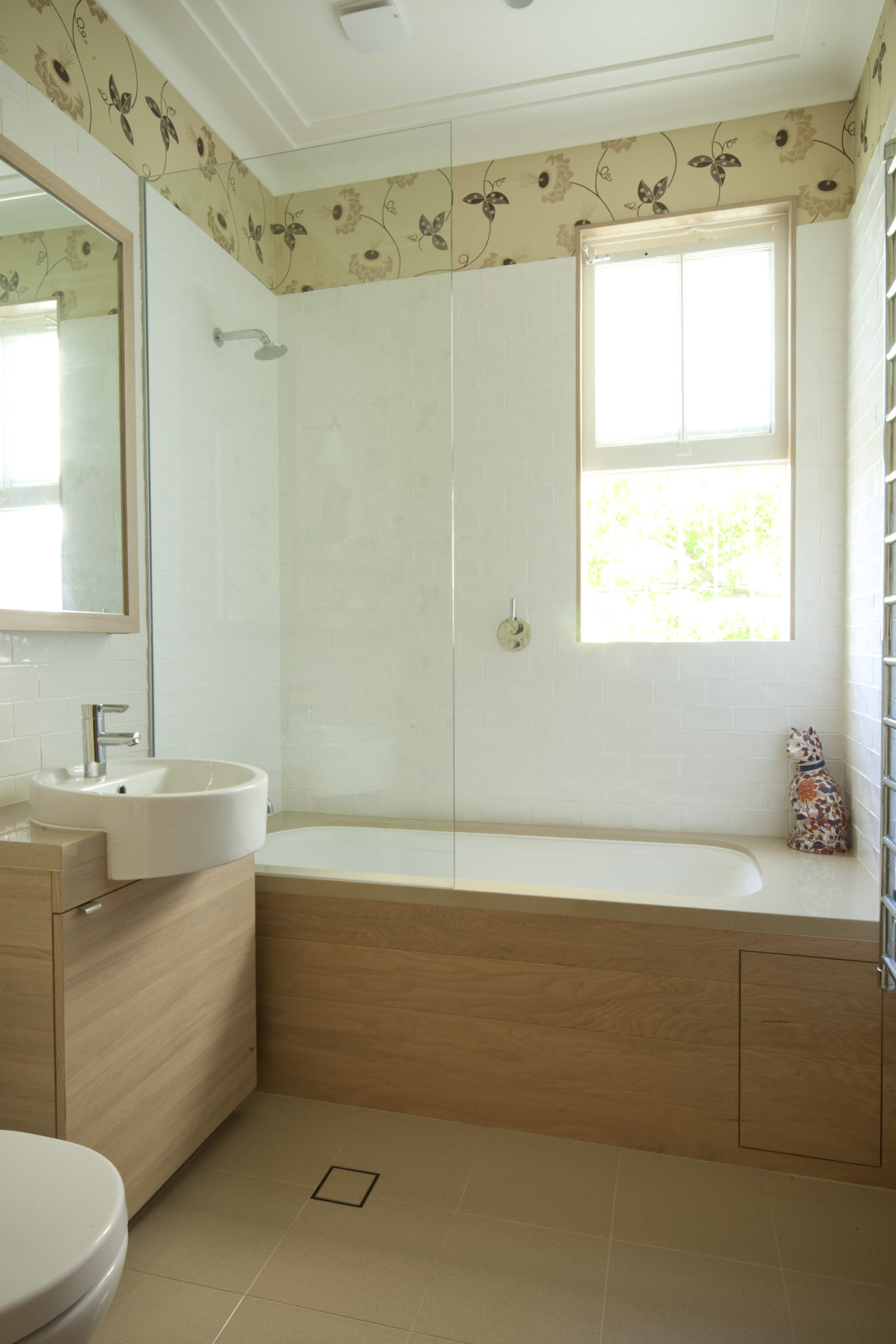 "The house has warm and earthy tones so we wanted to keep this aesthetic continuing through," says interior designer Brooke Aitken. "The bathroom door is in its original timber unfinished state and was the starting point for adding the light timber veneer and cladding.
"We wanted the small bathroom to feel very large but also very special and as much as we all worried about putting wallpaper in a bathroom, it seems to be coping very well. We were lucky in that we had height so could extend the wallpaper around the walls for detail without it being in the line of water."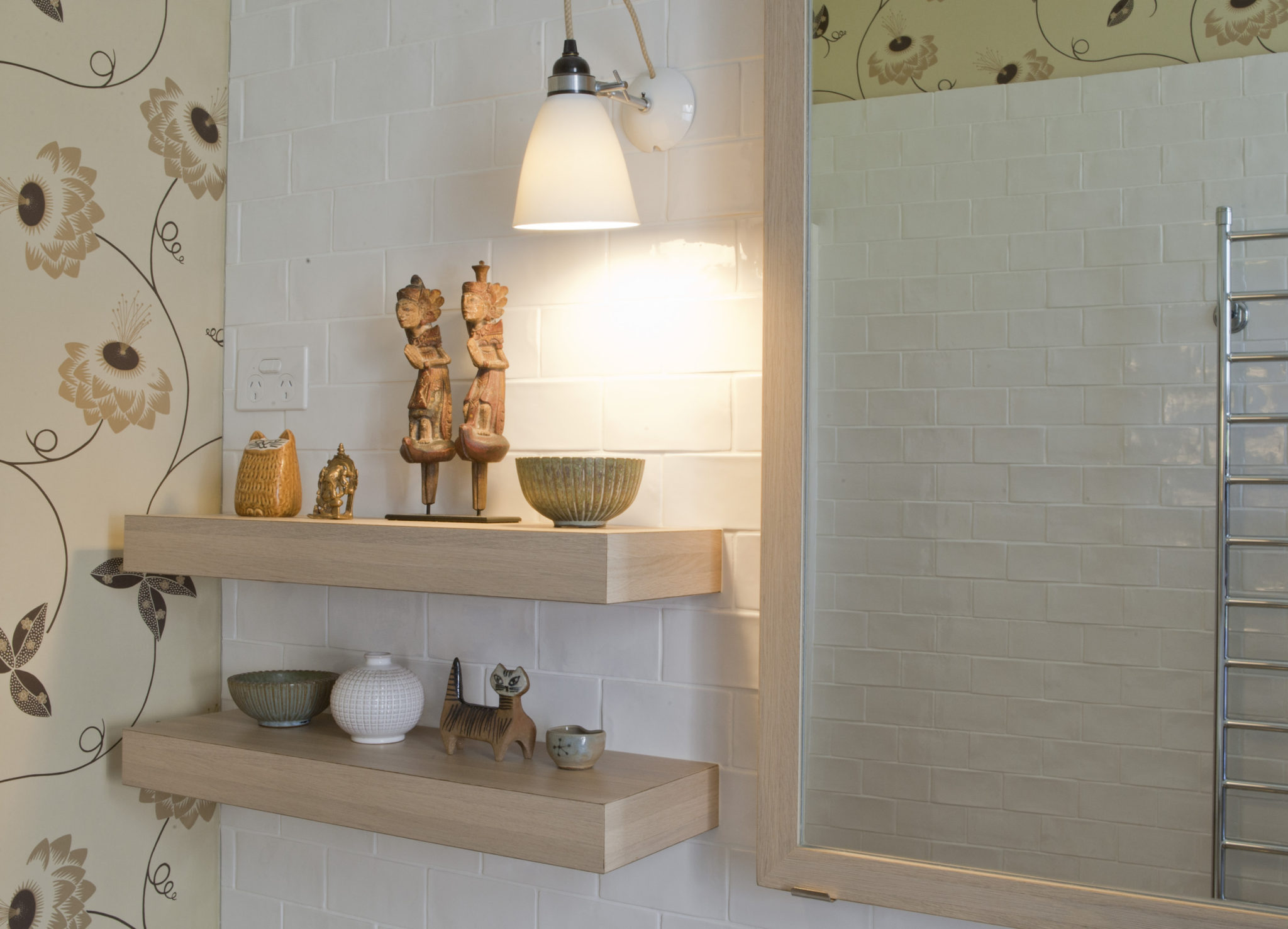 The handcrafted nature of the bathroom extended to the choice of handmade tiles on the walls (from Academy Tiles). "It's the detail of texture that harks back to the time that the house would have been originally built," says Brooke.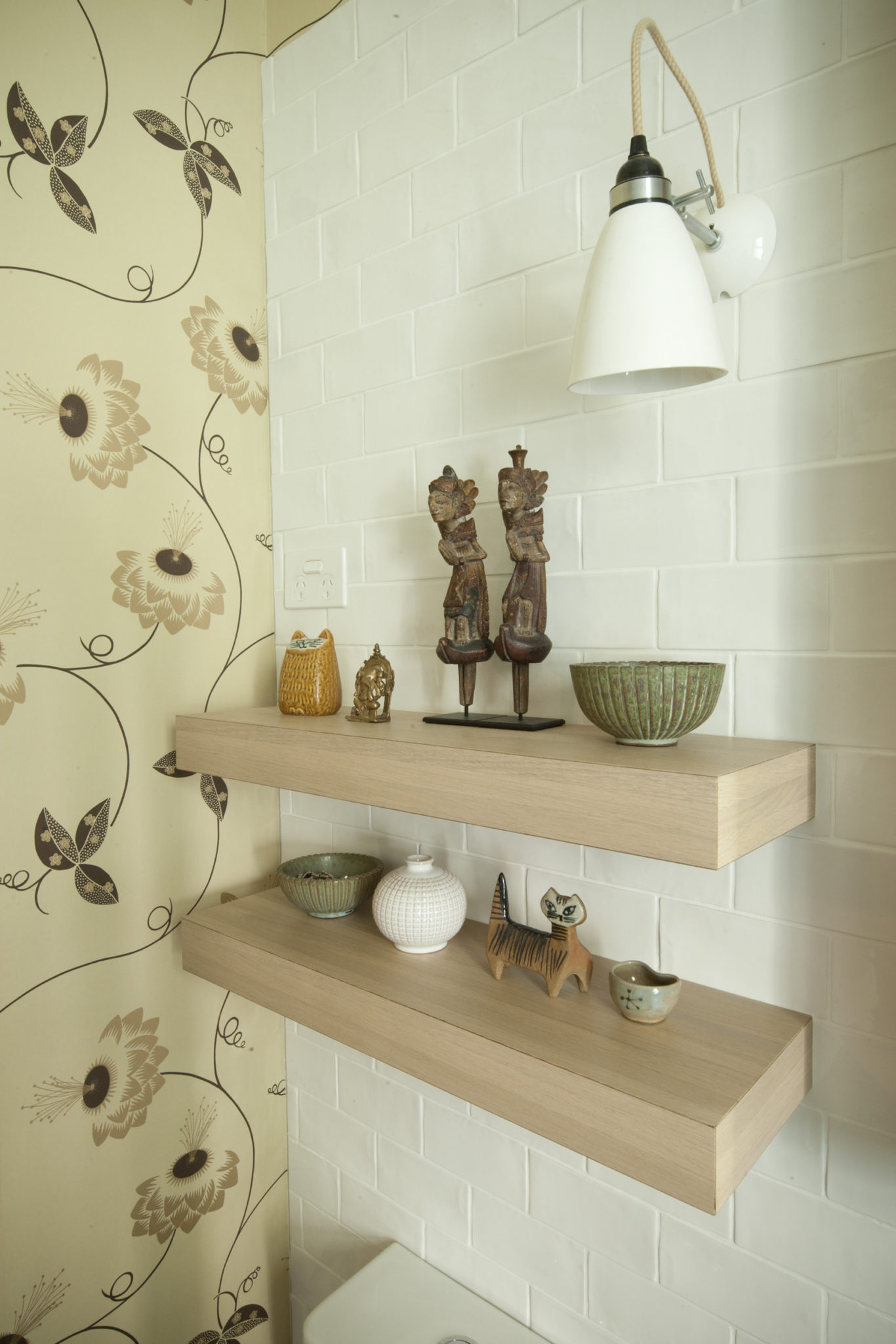 What do you think of this bathroom?