When does a printed canvas look like a painting? Usually when an artwork is painted in the first place.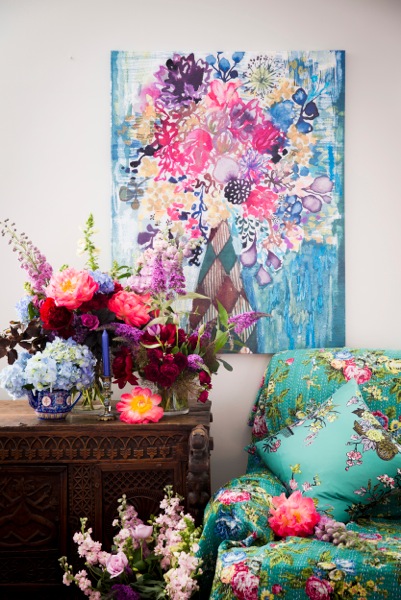 That's the whole premise behind Urban Road's first collaboration, with designer stationery brand Little Branch. Original painted art created for the Little Branch canvas collection, in collaboration with Urban Road, is based on still lives and images that the Branchettes (Maree Oaten and Anna Johnson) had admired in European flea markets and mysterious hallways and on old black and white photographs of eccentric art collections.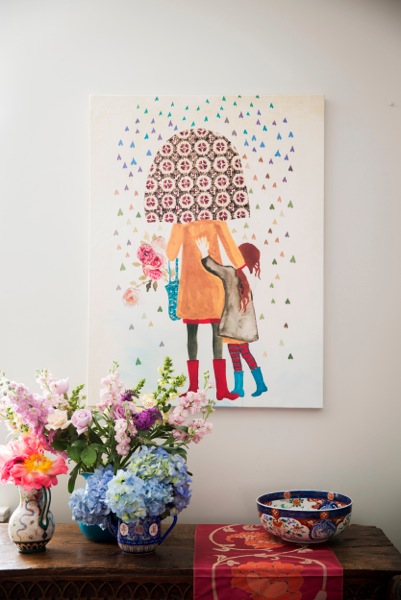 The impetus for this series came from the idea of the abundant hang; that somewhat crazy country house aesthetic for mixing all sorts of genres and sizes of canvas on one wall over time. Stretched canvas might be square, but it needn't be neat. A rambling bohemian spirit sprouts up with every beautiful thing you choose to hang and Little Branch adore the idea of an ever-shifting gallery.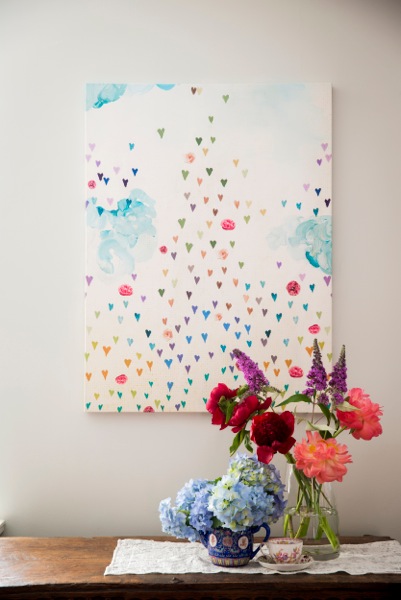 Little Branch is inspired by: Constance Spry, Frida Kahlo's blue house, sublime landscapes, Klimt's stocking tops, rain and rain boots, overflowing mantel pieces, geological collections, cabinets of curiosity, Rodin's watercolours, electric blue hydrangea, love in a cold climate and Earl Grey with a pinch of lavender. Love that!
Maree is minimal, orderly and attracted to sculptural form, innovative publishing and bright, bright colour. In a past life she could have been an architect with a secret sideline in ceramics. Anna collects vases, teacups and shoes and bustles the school run with gardening shears in her handbag… because you never know where the next magnolia tree is hiding. It's all in these new works, bleeding into life, soaking up the strange colours of the seasons, dancing between decades, having a proper conversation with a bare white wall.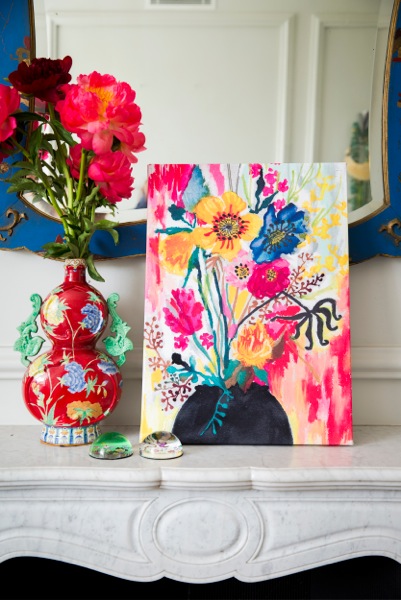 All works are printed on 100% cotton canvas using giclee printing methods and eco-solvent inks. Each is then stretched over 38mm timber stretcher bars and gallery wrapped, which means the image is stretched around the edges of the frame to create a seamless, museum-quality finish. They can be hung alone or in "a mad cluster".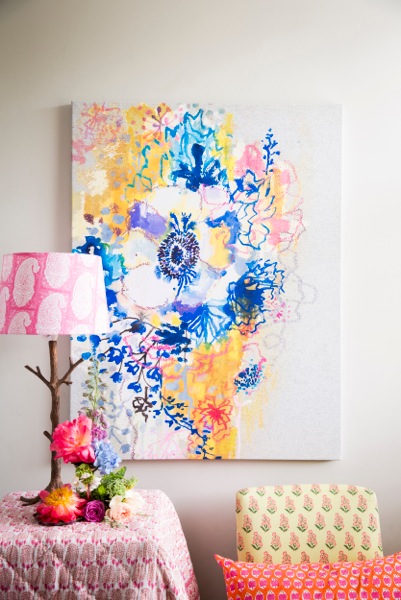 View the full collection and buy online from Urban Road.
After the success of this collaboration, Urban Road is now calling out for its next collaborator. Could it be you? If you think so, email your portfolio to [email protected]