Oh sweet, sweet IKEA! Quality products at reasonable prices. What's not to love?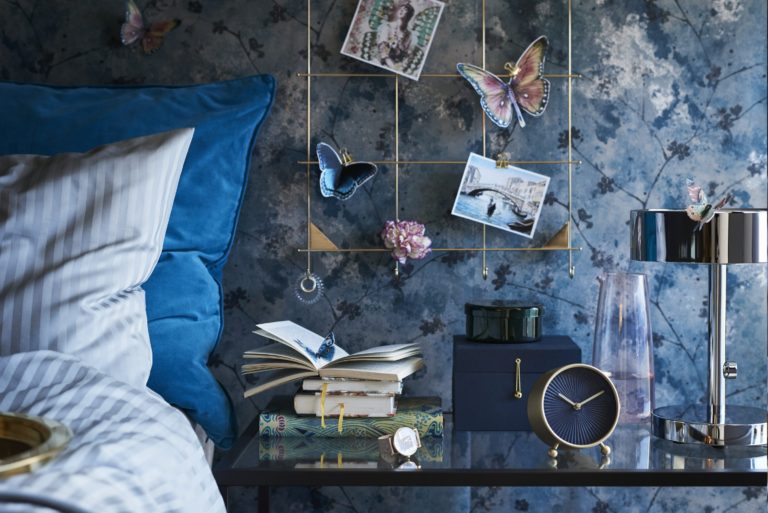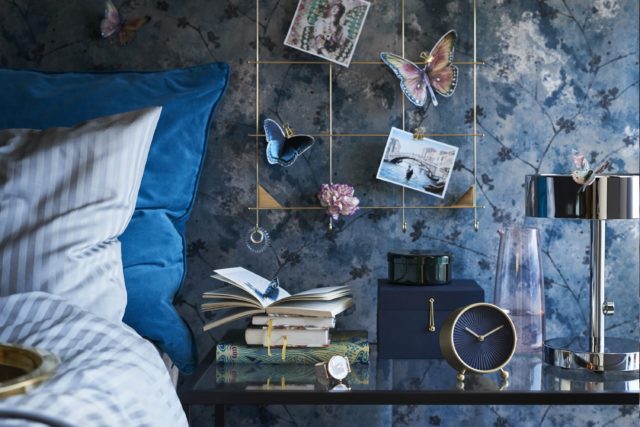 IKEA's latest release lives up to its celebrated reputation, filled with deep colours, golden accents and a touch of the tropical.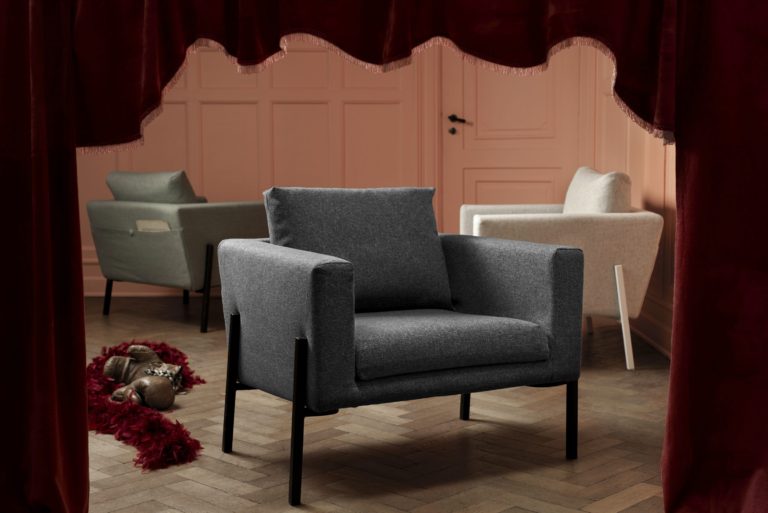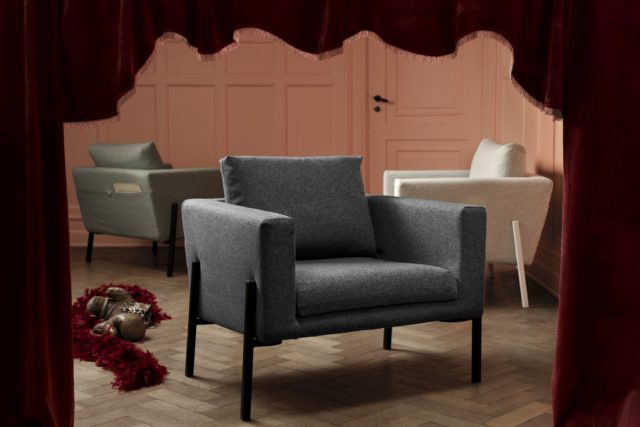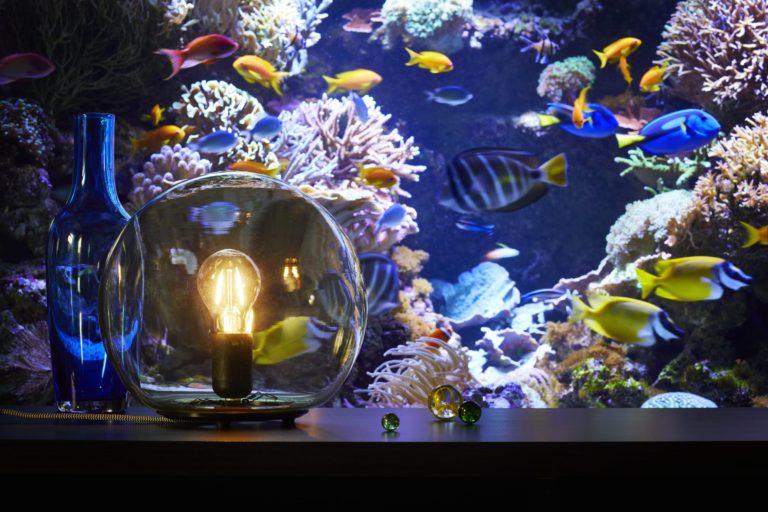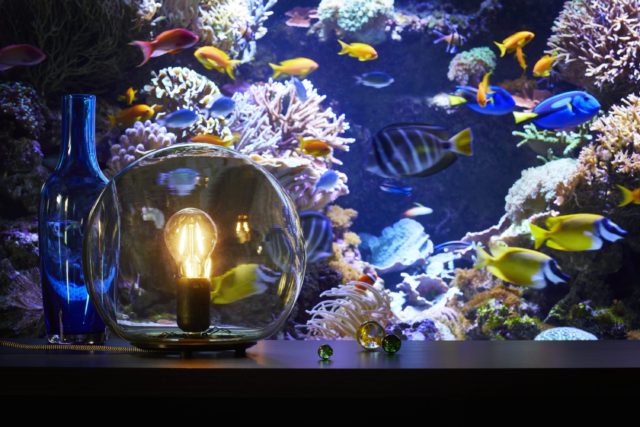 For the living room, there's a modern armchair with a handy magazine pocket, in a range of fresh colours, and a practical sofa bed that makes room for spontaneous sleepovers in under 30 seconds. There are plenty of new textiles to help cosy up the place, from rugs to throws. Plus a selection of new lighting and decorative objects to help set the right mood.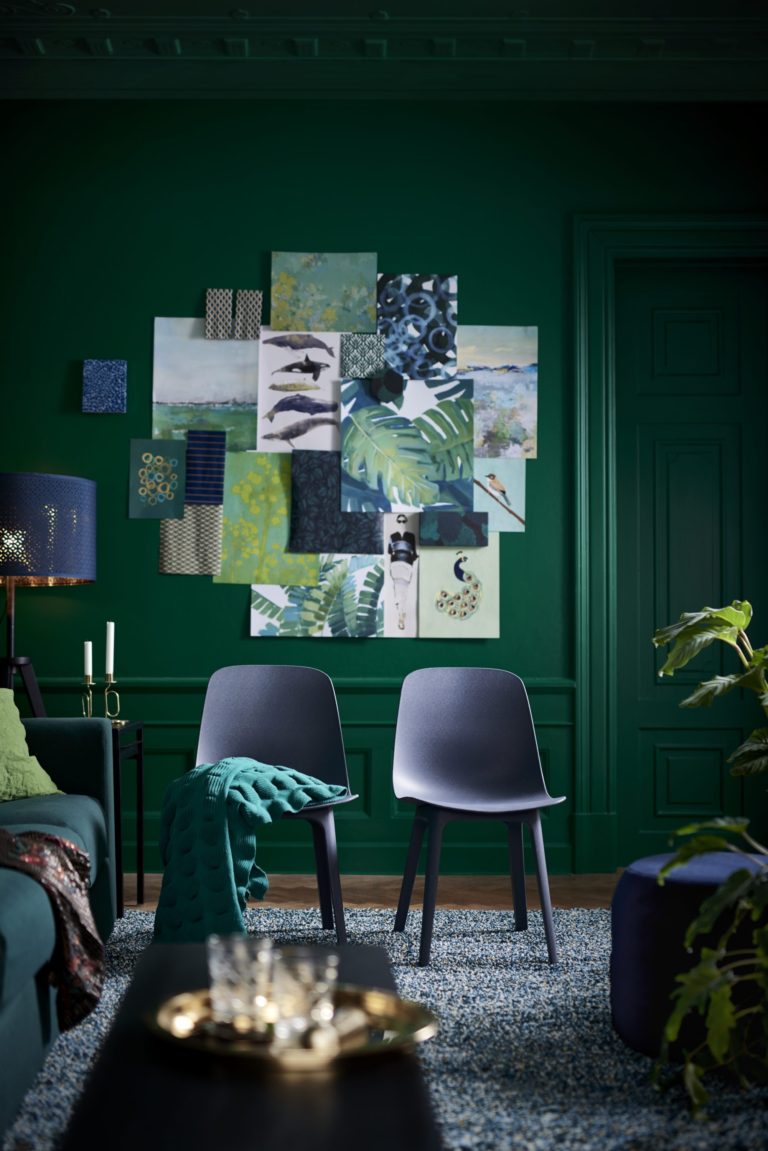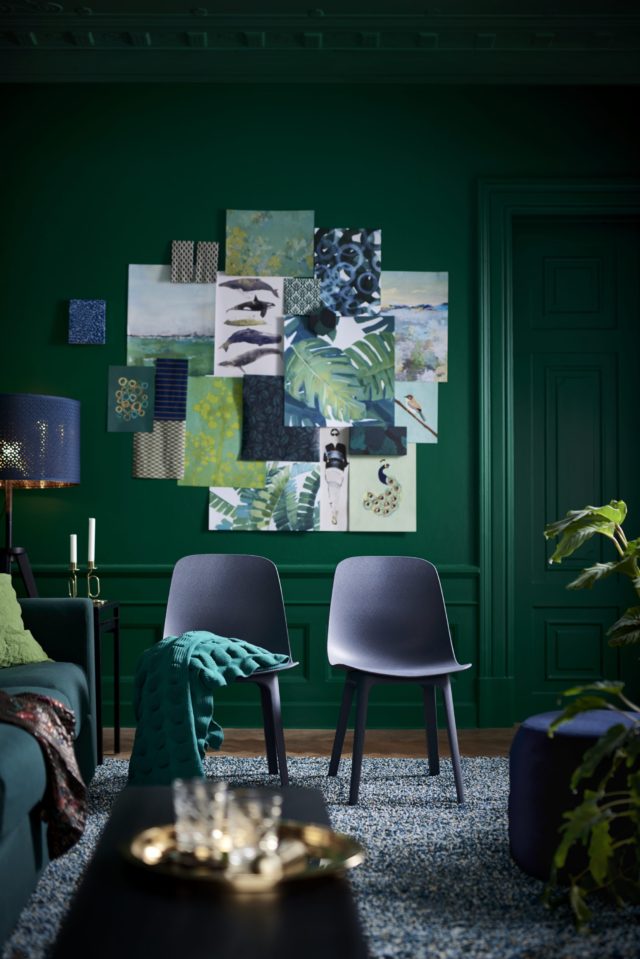 When it comes to dining, IKEA's launched a chair that combines iconic design with sustainable innovation. Made with a mix of wood and plastic – where more than 50% of the plastic is recycled – the chair is a more environmentally sustainable choice than virgin oil-based products. To continue the theme, there's a new dinnerware series that's made partly of glass from IKEA factory scraps. And for special occasions, cutlery in brass or black adds some glitz and glamour to your table.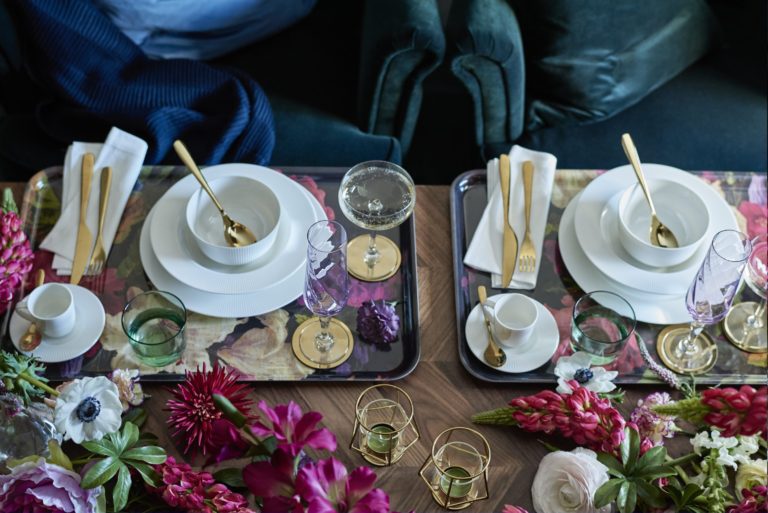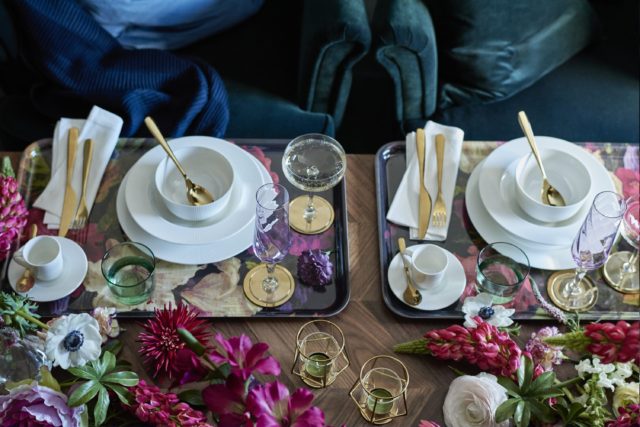 On the kitchen front, a new worktop creates a genuine look of ash while saving on wood, and leather handles made of leather scraps give a new twist to storage. In the bathroom the ingenuity continues, with new taps in a range of styles to help save on water and energy.