Apartments in the aptly named Treehouse at Midtown MacPark will soon be launched to market, offering a mixture of studios, one bedroom-apartments, as well as two and three-bedroom apartments to suit families. The building, located in the sustainable new community in Macquarie Park, may just be the future of the apartment lifestyle in a post-Covid world.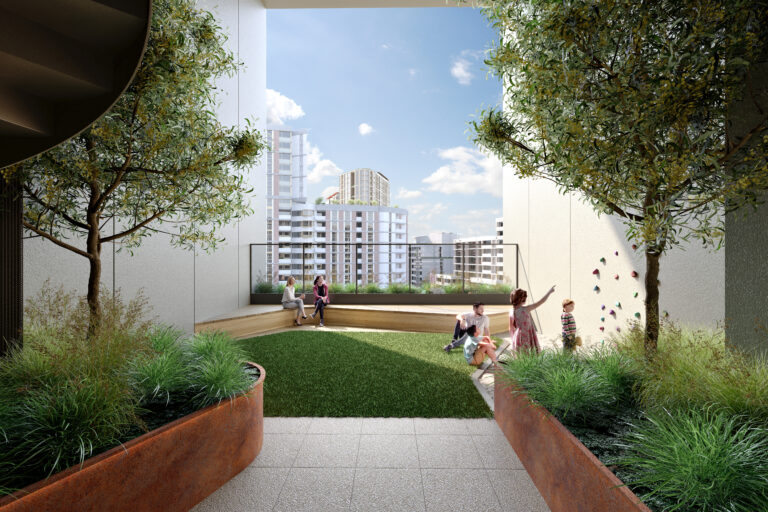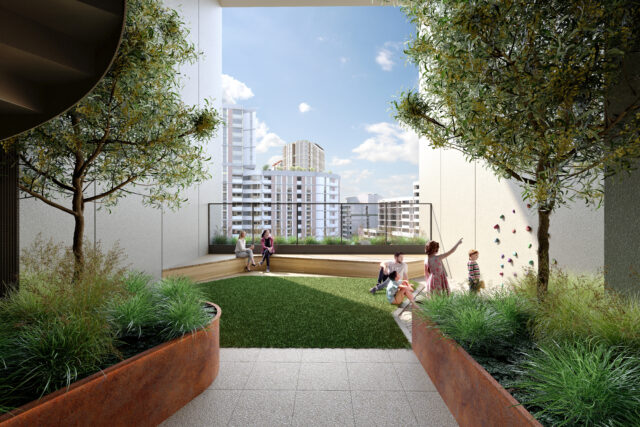 Designed by Sydney architecture firm Studio Johnston (formerly Fox Johnston), Treehouse's design exemplifies community connections and interactions, with an abundance of communal spaces located throughout the building. The activated sky garden rooftop also provides space for residents to relax with family and friends, complete with its own indoor kitchen, barbecue facilities, and outdoor cinema area.
The most unique feature is its custom-designed 'Treehouse Rooms'. These communal spaces span three levels, each with their own landscaped gardens and spaces overlooking the central Village Green. Each Treehouse Room provides alternative modern day 'backyards' in which to work, socialise, and relax. There are spaces for children to play, incorporating waterplay, rock climbing and grassy pockets; areas with dedicated seating and tables to work in while enjoying the fresh outdoor air; and as well as spaces to gather with friends and neighbours.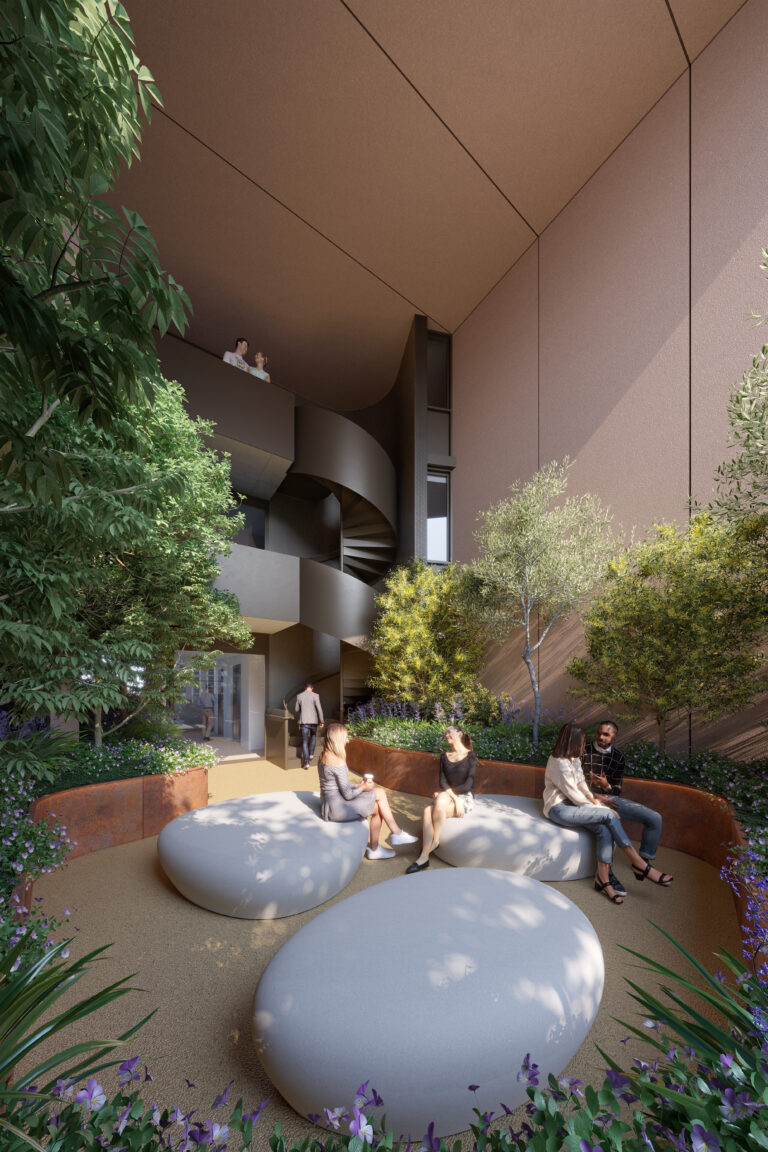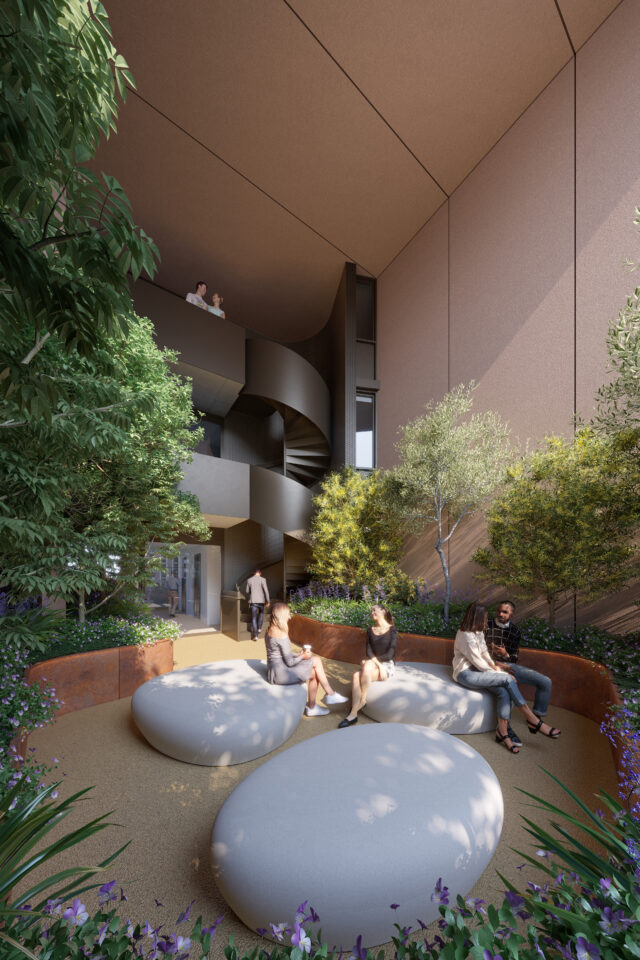 Cameron Jackson of Frasers Property Australia says Treehouse offers buyers flexible living options and connection to nature while enjoying all the connectivity and amenities
Midtown MacPark has to offer. "Residents of Treehouse will quite literally be living among the trees thanks to the exclusively designed Treehouse Rooms," he says.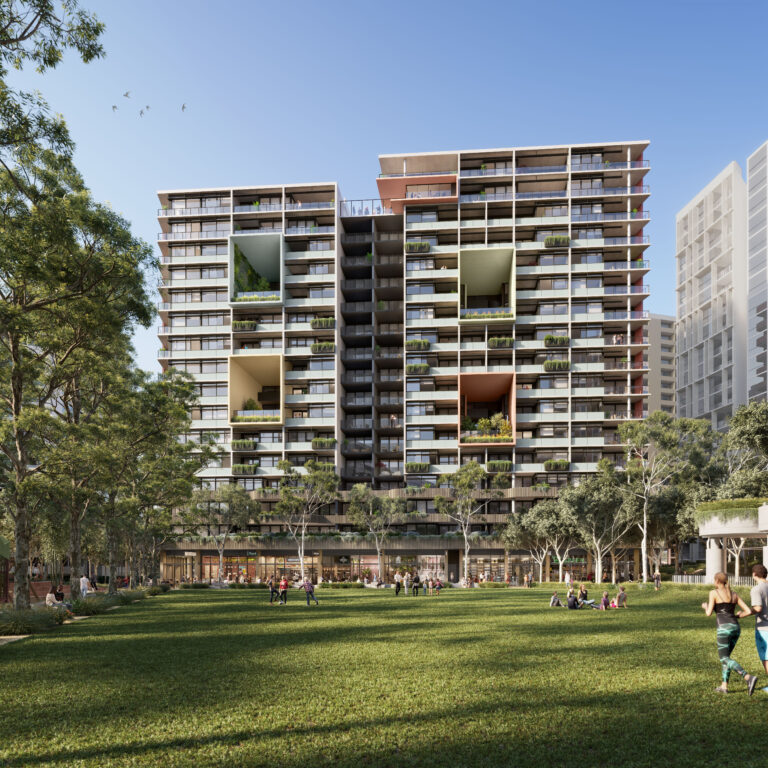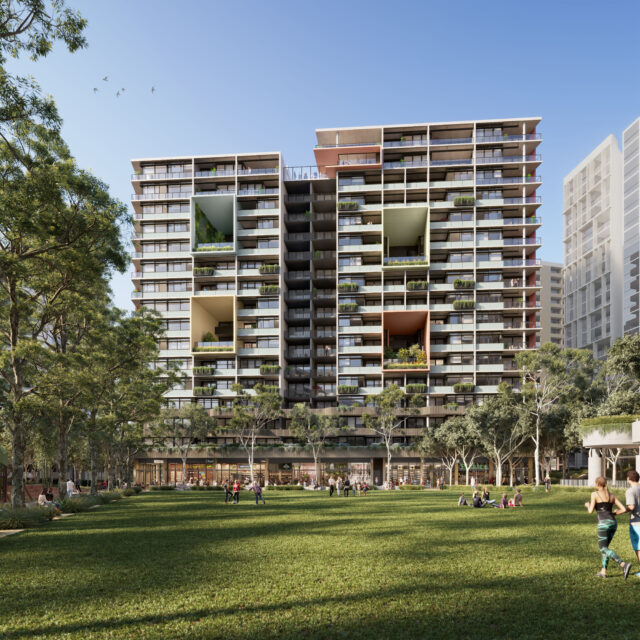 Commenting on the unique design features of Treehouse, Studio Johnston director Conrad Johnston says residents will enjoy a lifestyle experience not available anywhere else.
"Treehouse is a very different style of apartment building that delivers an exciting, new approach to apartment living. The outdoor Treehouse Rooms in particular are a really strong innovation and I think they will generate a strong sense of community. We see Treehouse as the best of both worlds – the best of apartment living and also the best of living in a home."
Frasers Property is targeting a 6 Star Green Star Communities rating for Midtown MacPark and the vision is for the community to be carbon neutral in operation.