Famed for her beautiful watercolour print textiles, Scotland's Fi Douglas graduated from The Glasgow School of Art in 2005 before launching her Bluebellgray brand to much success. A fixture inside the UK department store stalwart John Lewis, the range is now available at Myer, much to the delight of many Aussies. Our Jen, for one, is a massive fan!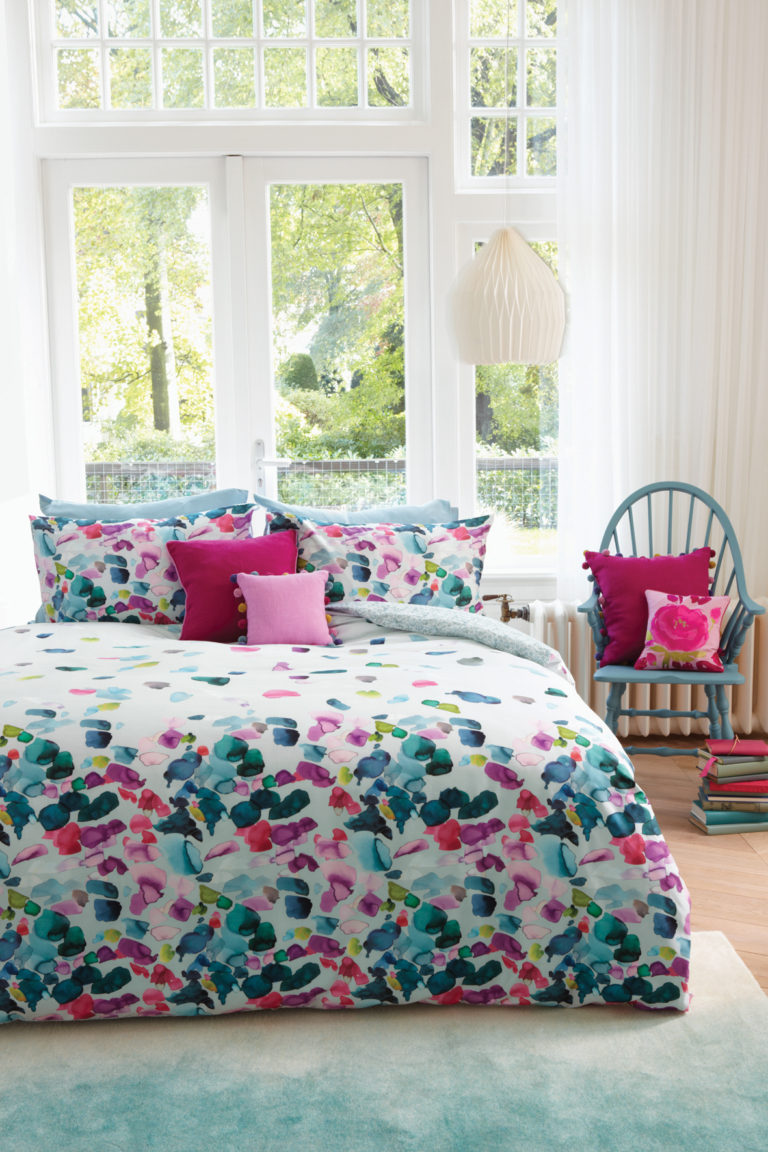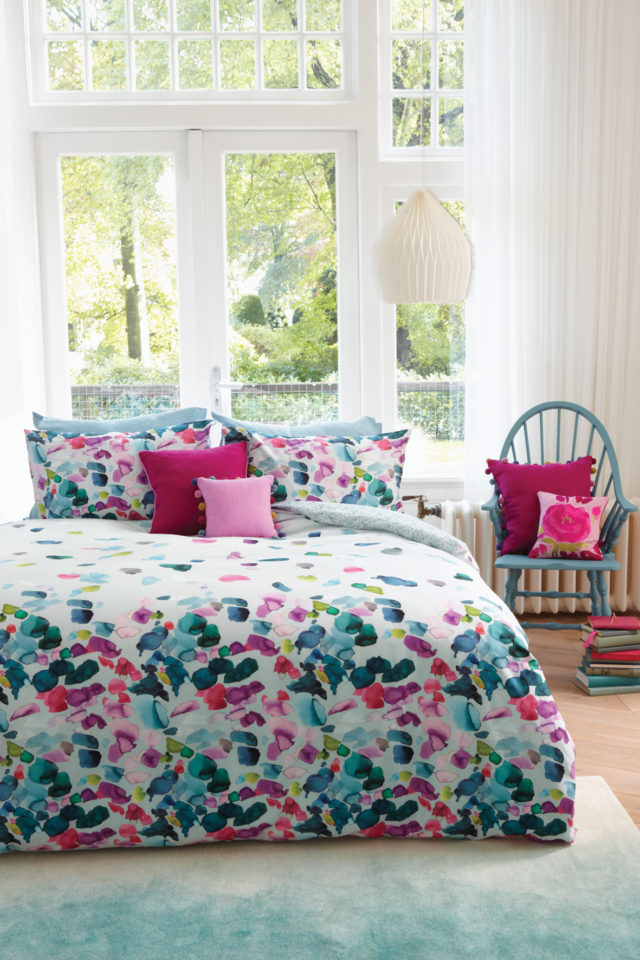 "Bluebellgray is all about colourful, uplifting, design – it's about doing florals in a modern way and thinking of textiles as artwork. The Australian aesthetic is exactly what I dream of when I'm designing the products, I love that so many Australians embrace colour as I always think that bright and fresh colours work so well in the beautiful light and sunshine," says Fi, whose paintings run the gamut from traditional watercolour florals to more abstract designs.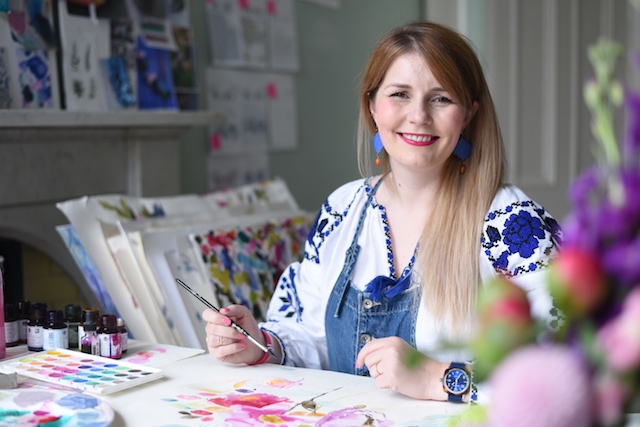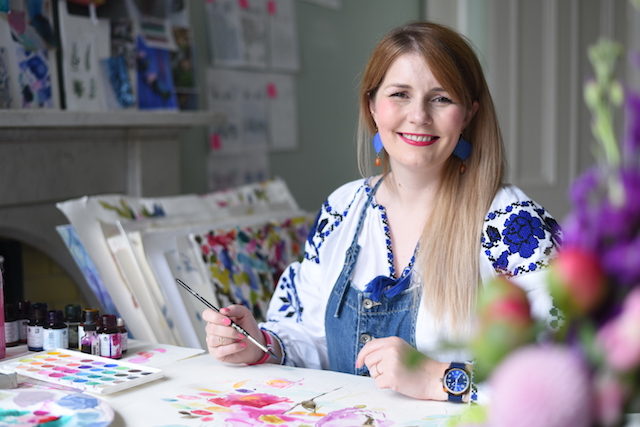 "I always want my designs to have a fun edge to them, they are not too serious, they have a contemporary edge but can work in any era of home. I'd like to think they sit really well with the relaxed Australian lifestyle and the colours will sing in sunny Australian homes."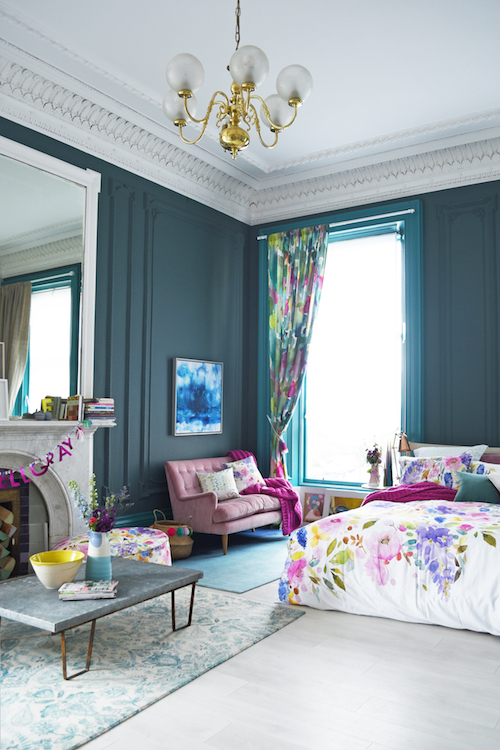 Fi's career path started at university before she worked in the interior textiles industry for a couple of years before setting up her own solo venture which is now stocked across the world. "I started the company with just six cushions, not a lot of confidence, a huge amount of energy and determination and a very understanding and supportive husband!" says Fi.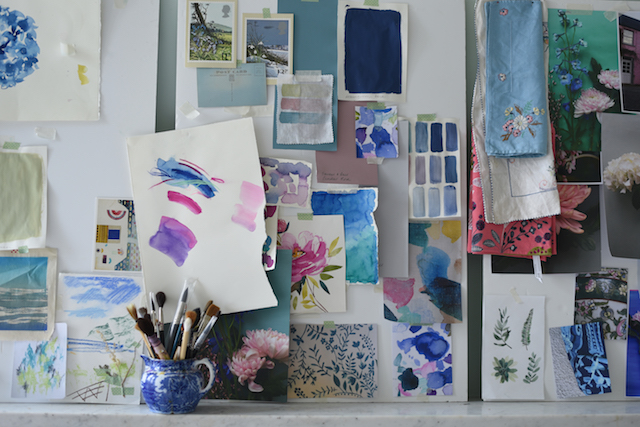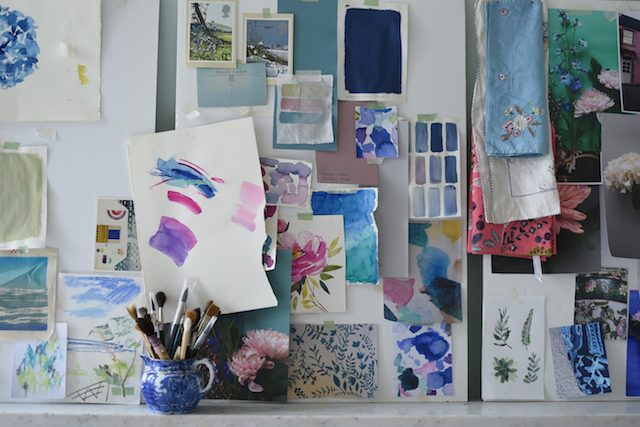 She credits her early success to a feature in Elle Decor and also the support of the aforementioned John Lewis. "I was featured by Elle Decor magazine in the very early days which was incredible, it really got my name out there and got me noticed by some amazing stockists. I'm always very grateful to them. John Lewis has also really been instrumental to growing the business – they took me under their wing in the early days as part of their 'design collective' and over the years I've grown with them to become a fully-fledged brand in my own right with my bedding stocked in all their UK stores along with a host of other products." The brand also offers a full lifestyle collection including tableware, lampshades, wallpaper and artwork.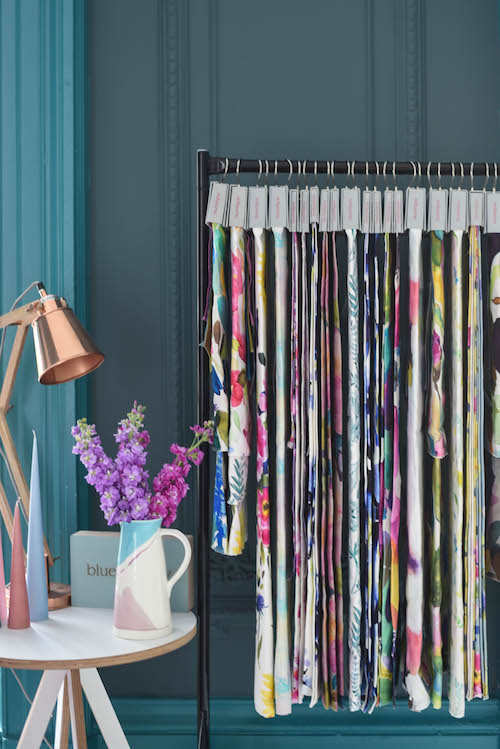 The designer's inspirational journey now sees her employ a team of 12 who all work out of a stunning Scottish studio and showroom. "My studio is two floors of a beautiful old townhouse in the West End of Glasgow with huge, double-aspect windows and high ceilings. It's flooded with natural light which is so important to me – I'm a real fan of light and space as I swear they help me be more creative." The vibrant space features a large painting table in the middle. "It's very colourful — there is always lots to see as we are working on new things all the time," says Fi.