No matter the size of your laundry, no matter your reno budget, here are the hard and fast rules for a successful laundry refurb. From where to locate the laundry if you're starting from scratch, to cabinetry, fixtures and appliances, Electrolux has teamed up with Three Birds Renovations to share 10 rules for laundry design.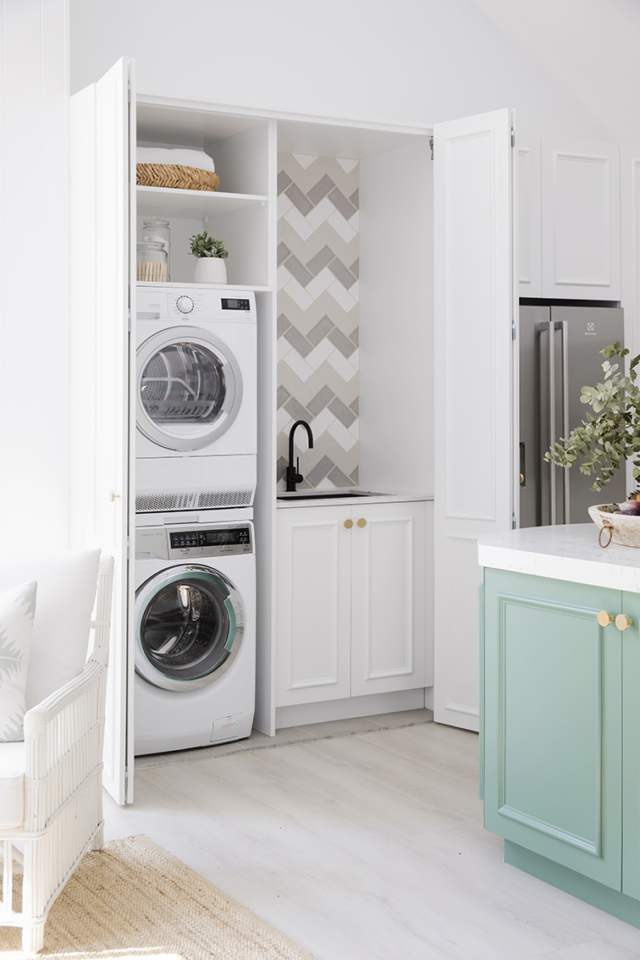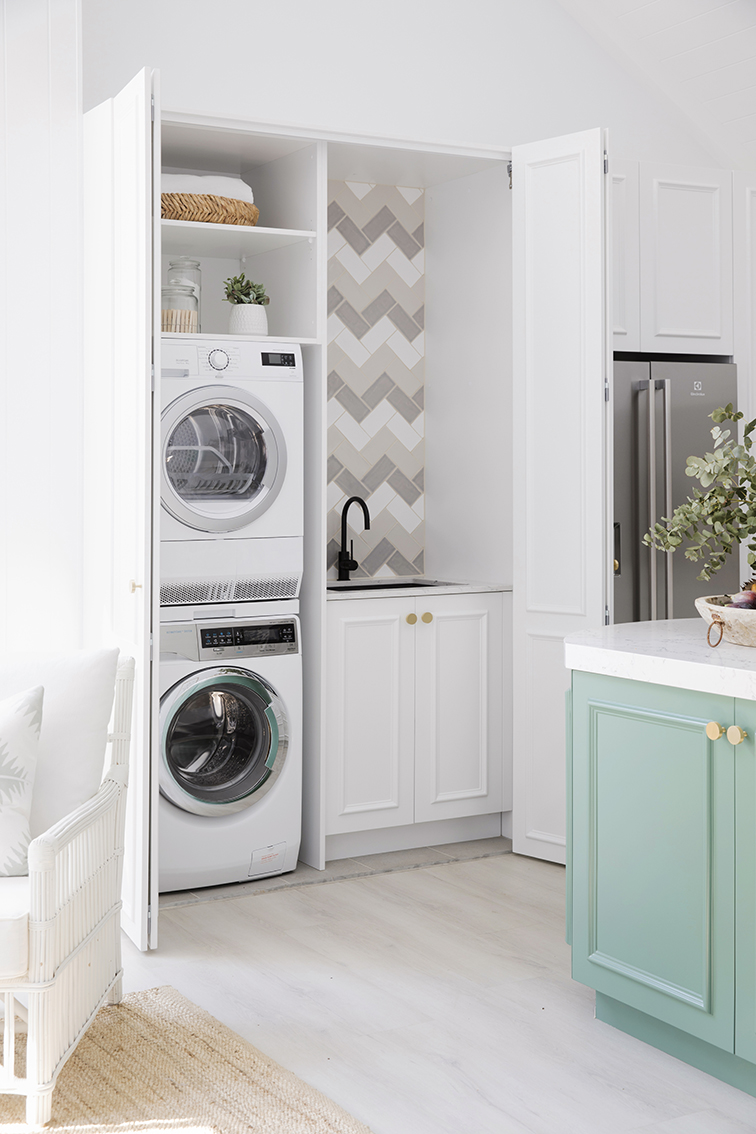 Three Birds Renovations say: "The funny thing about laundries is that we're in them almost daily, yet people often approach these spaces as an afterthought. Expectation versus reality is another key challenge. Our biggest tip for laundry success is to create a solid vision board before you even start the process. Then, once you have a cohesive vision for the entire project, you'll have something to aim towards and it always comes in handy to refer back to along the way to make sure you're on track."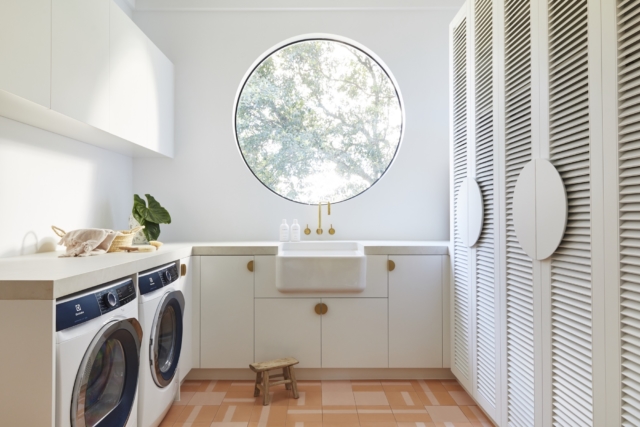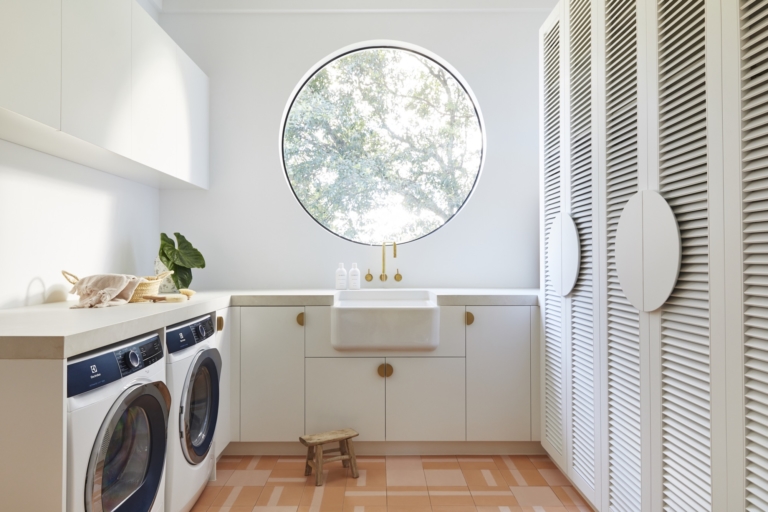 Here, Bonnie, Lana and Erin from Three Birds Renovations share the do's and don'ts of laundry design:
Do:
Remember that your laundry deserves to look beautiful too! Those loads of washing might just seem like less of a chore when you're doing it in a beautiful space
Invest in quality appliances that will do the job and last the distance. In our latest renovation (House 10), this family of four with two young kids spent half their time in the laundry, so they needed quality appliances. We opted for the Electrolux 10kg UltimateCare System (EWF14013) and 9kg Heat Pump Condenser Dryer (EDH3896GDW) because of their superior washing and drying capabilities. Plus, they looked amazing under bench in this Mediterranean Villa-style family home.
Consider your laundry a wet room and choose your materials accordingly. Tiles are a great choice for flooring and we often do a tile skirting board, so the walls don't get wet when you're mopping the floor.
Plan the layout to maximise storage and bench space. Try to locate your laundry with easy external access to the washing line.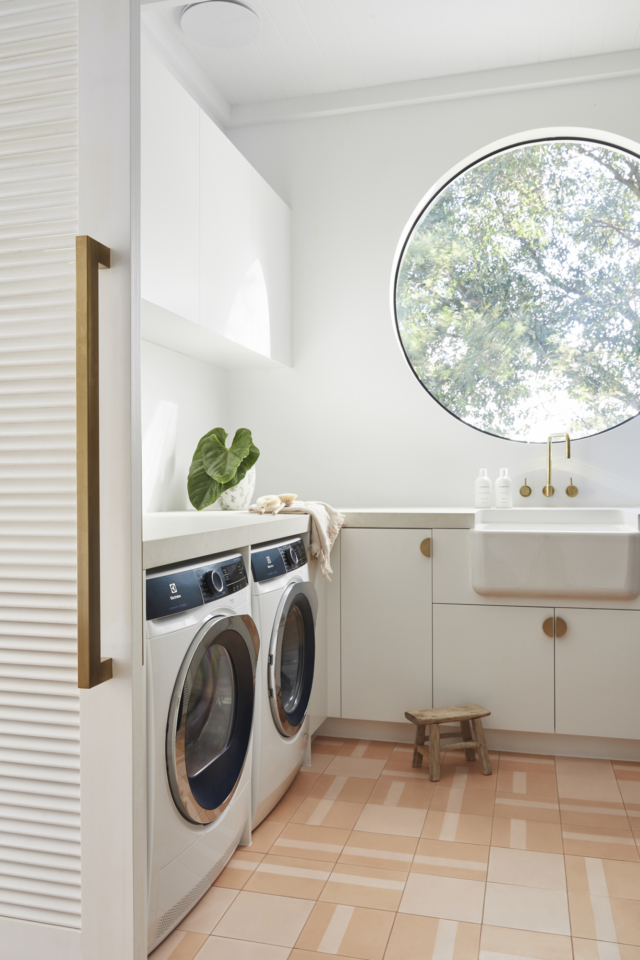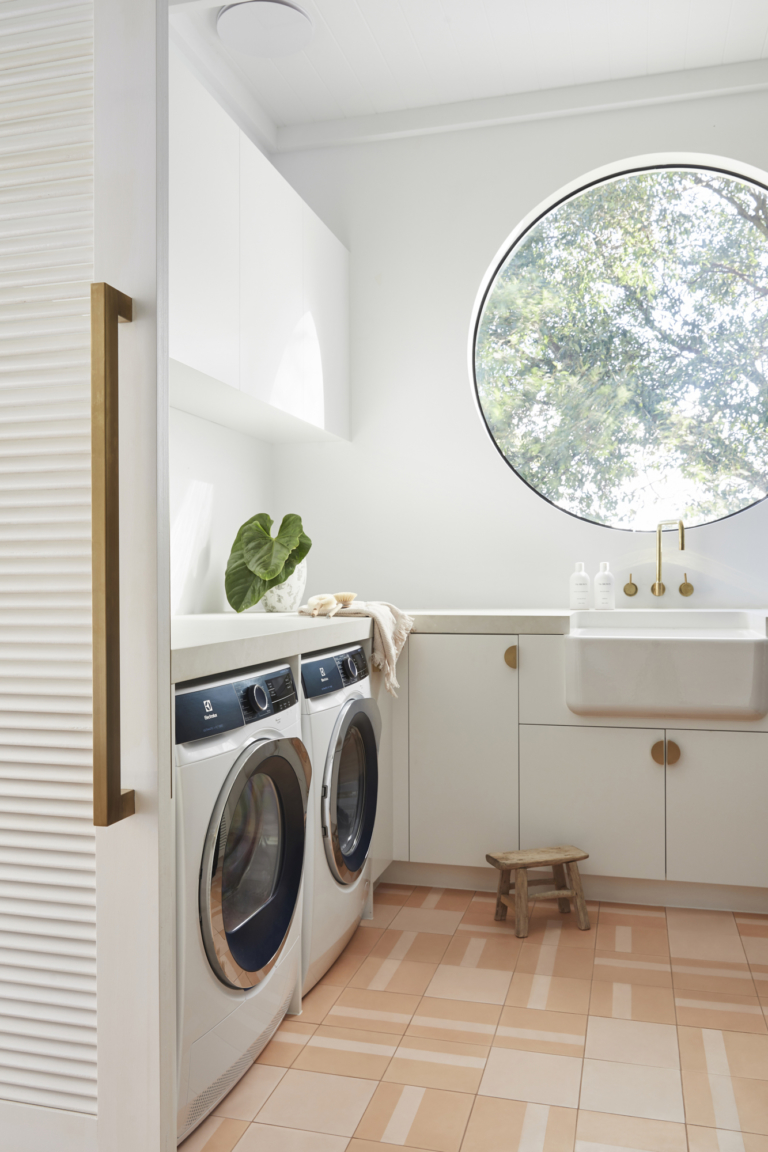 Don't:
Forget to choose your appliances early in the planning process. You'll need to design the cabinetry to fit around the size of your appliances and your decision of a top or front loader machine will dictate where your bench goes.
Position your laundry close to a bedroom where the spinning washing machine is likely to be disruptive to sleeping kids.
Forget the lighting. You'll need task lighting to make sure you can see what you're doing, and we also love accent lighting, like a pendant, just because it looks hot.
Forget about ventilation. Laundries without an extractor fan are just asking for mould. A window that opens is a bonus for added airflow.
Forget to style your laundry. A lush green plant on a laundry shelf is always a good idea in a laundry. The room exists to make things look, feel and smell fresh, so bringing in some real plants just makes sense.