While we're privy to many beautiful rural homes, it's not often that we come across something akin that sits in the burbs. Located in suburban Melbourne, this new home boasts huge swathes of glass that take full advantage of the site's unique bush location. But not only is the home immersed in green, it also happens to sit atop a creek!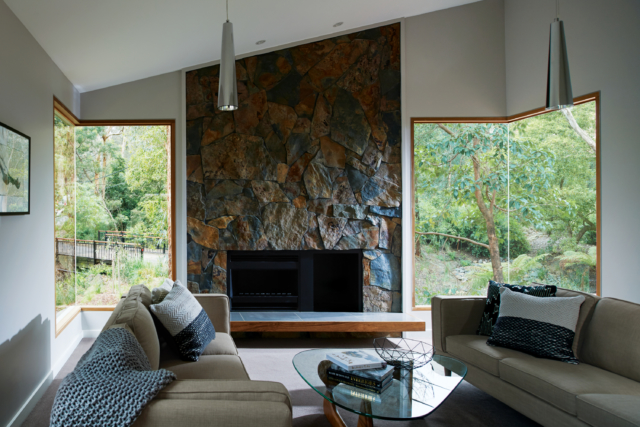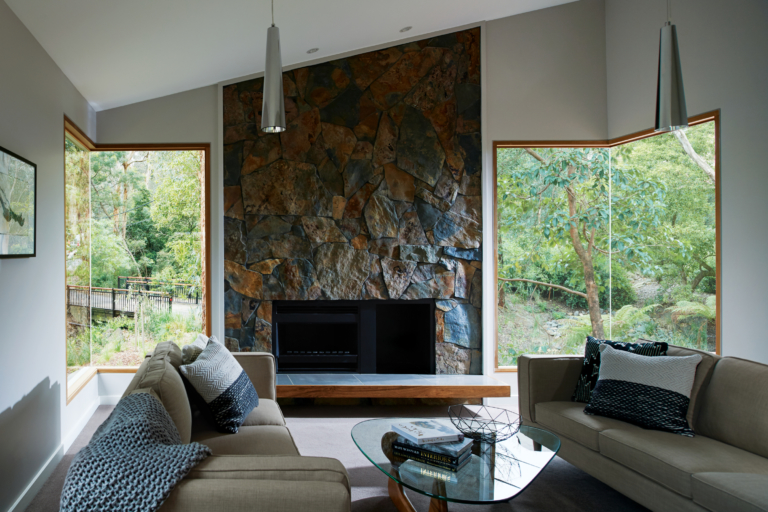 Situated on heritage listed Jeffery Street in Blackburn (the listing is due to the street's status as one of the most unique native environments in residential Melbourne), the new build includes four bedrooms, three bathrooms and three living areas including an outdoor entertaining space.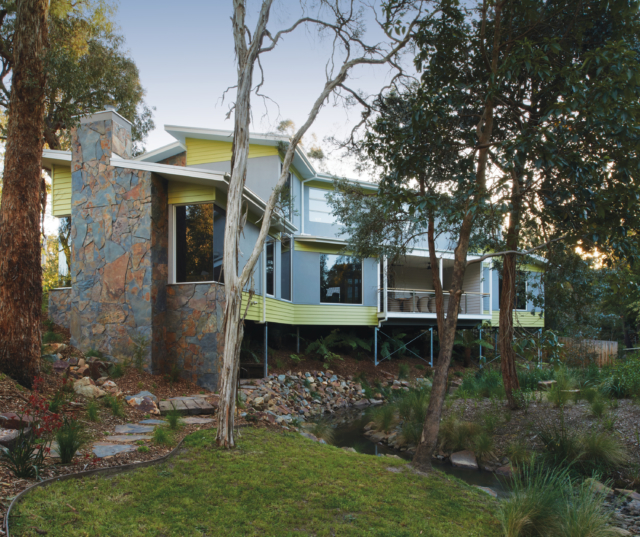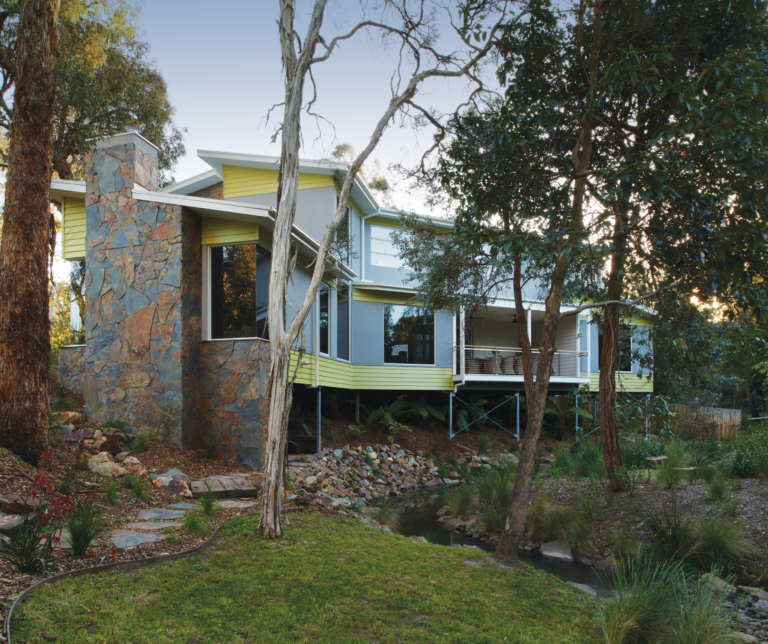 "The person who designed the original home had really taken into account the bush setting and the creek. It was quite a modern house for its time and it was originally thought that we might try to renovate, but, unfortunately, it hadn't been built well and had been quite neglected over the years, so it was ready for demolition," says the project designer Peter Earnshaw of Earnshaw & Associates of the original 1950's flat roofed home that once sat on the block.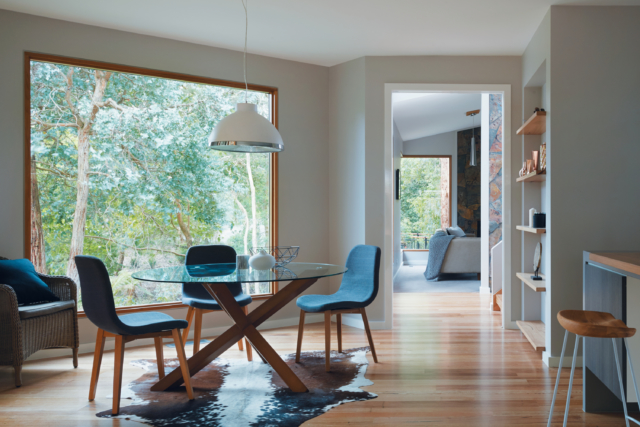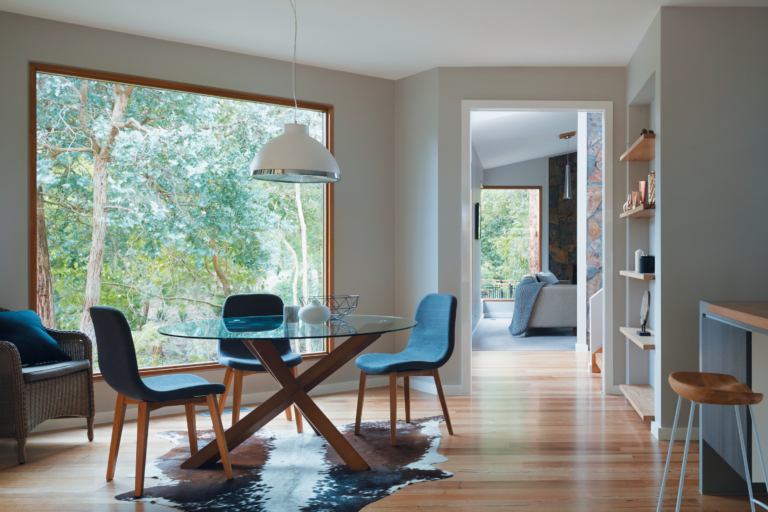 "It's a unique but difficult site that deserved special consideration when it came to the materials used. In order to enhance and picture frame the unique bush setting from inside, we wanted the beauty of timber windows but, due to the steep terrain on the banks of a creek, we needed the benefits, simplicity and low maintenance of aluminium," says Peter of the home that features Stegbar windows throughout. "Low maintenance is important on this site because access is very difficult with the creek running around one side of the house. Add to this the green credentials that were also high on the clients' brief and Stegbar's Siteline windows ticked all the boxes," says Peter.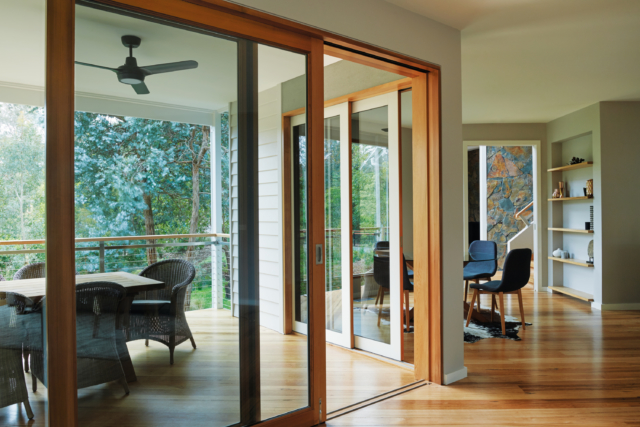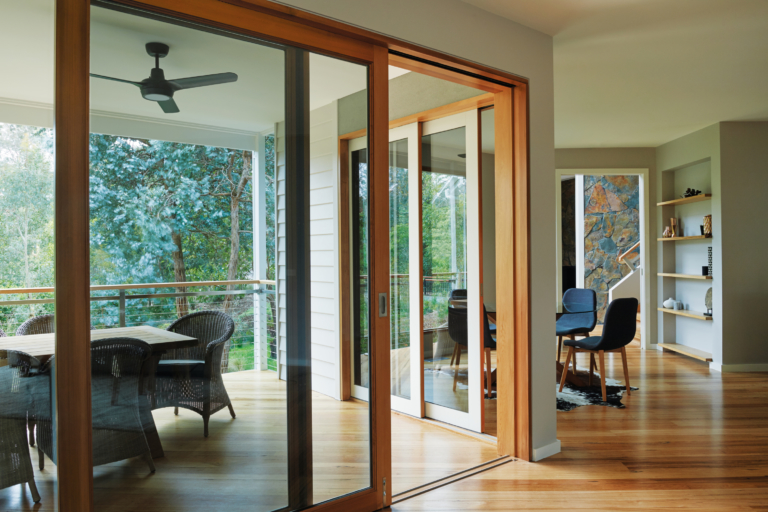 "When you're in certain parts of the house, the elements of the creek will become like a painting. To enhance this, we used big windows that look out over the creek and the trees – you'll see the birds flying around and the ducks on the water, making it look like a big, living picture," says the home's builder Anton Engelmayer of Calm Living Homes.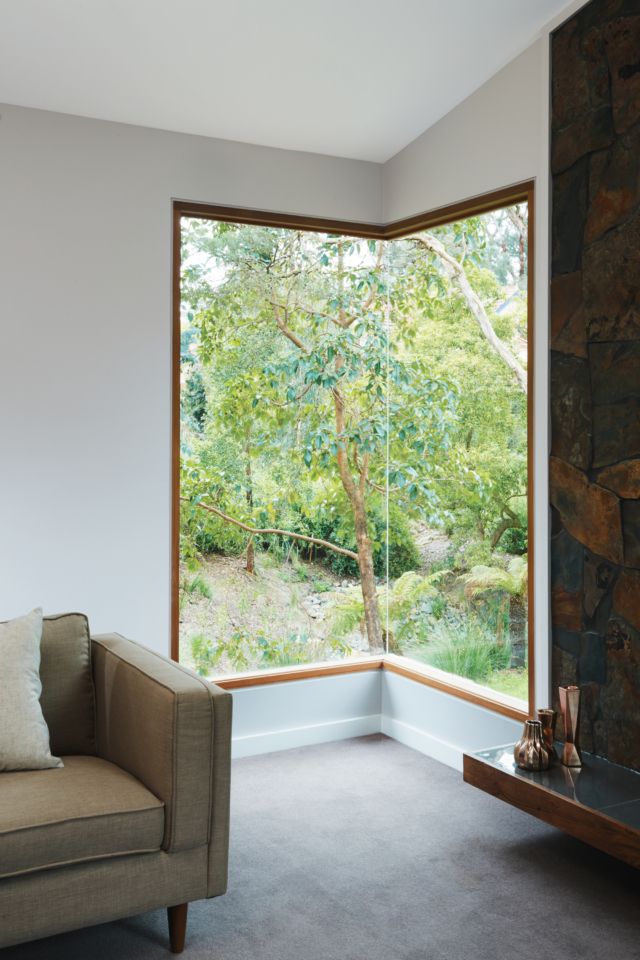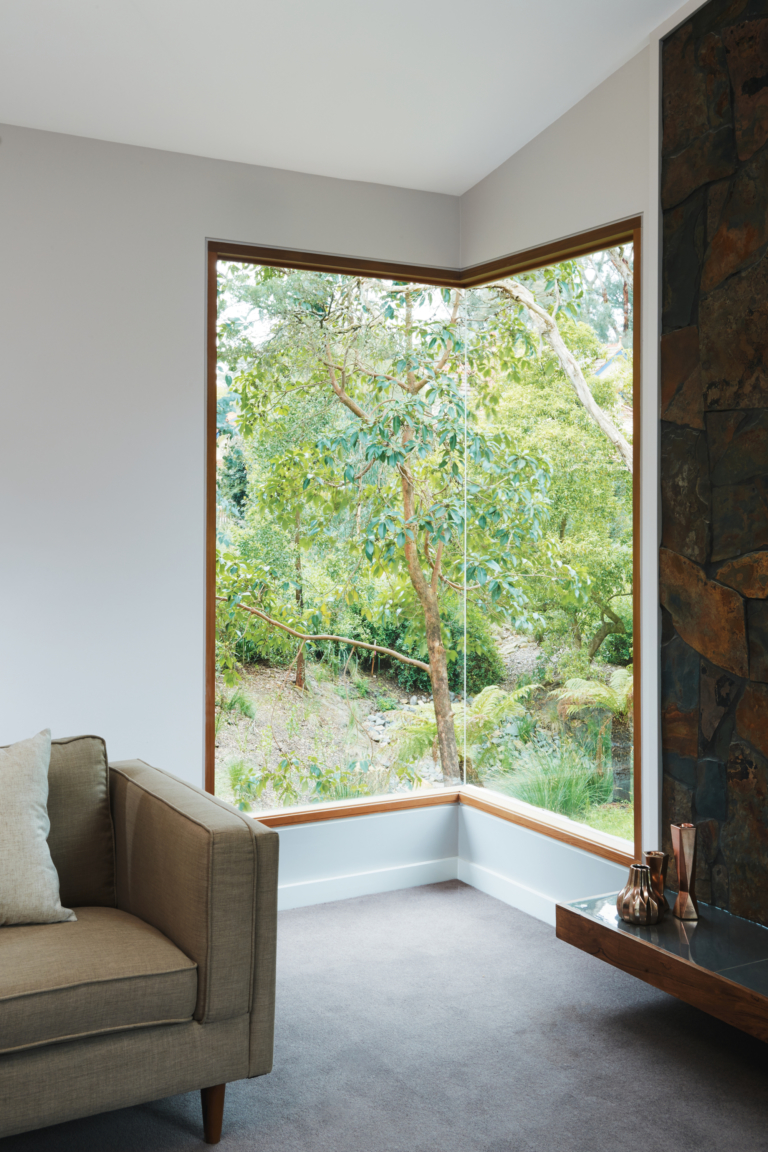 "It's a modern contemporary style and it's been designed to blend in with the native gardens, tying the building into the landscape and feeling like you've become a part of the natural environment. Incorporating natural materials like stone and keeping with neutral colours not only ensures the longevity of the design so that it doesn't date, but also helps the house blend into the environment," says Anton.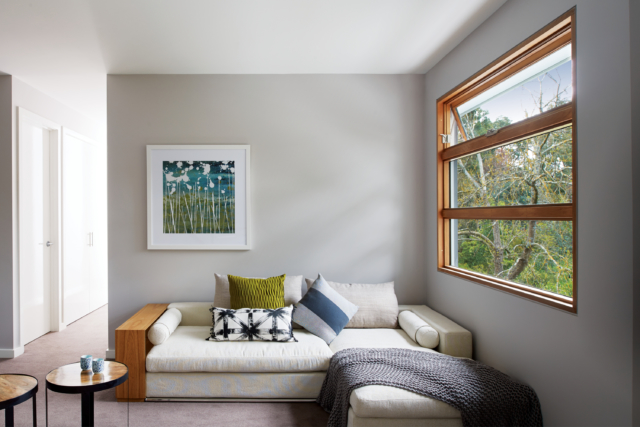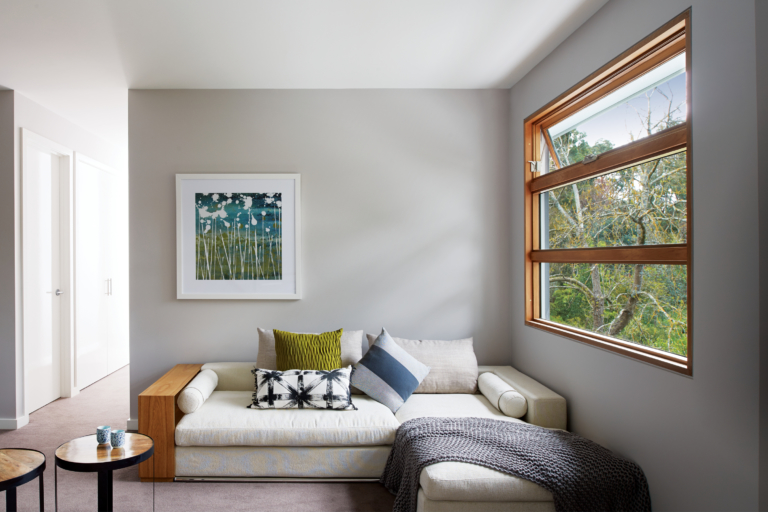 And as for the creek, the fact that it constantly floods means the home certainly has unique charm. "When the creek floods, the water comes right up underneath the house, so it appears to be floating on its own little island," says Anton.