The creation of interior and event designer Danni Murray, this unique semi-rural home references colonial, folk and country America and is an exercise in eclecticism done right. And it's perhaps no surprise it's some of her finest work as it's home to her and her family! We think it's one of the most unique and beautfiully done family homes we've seen in a long time.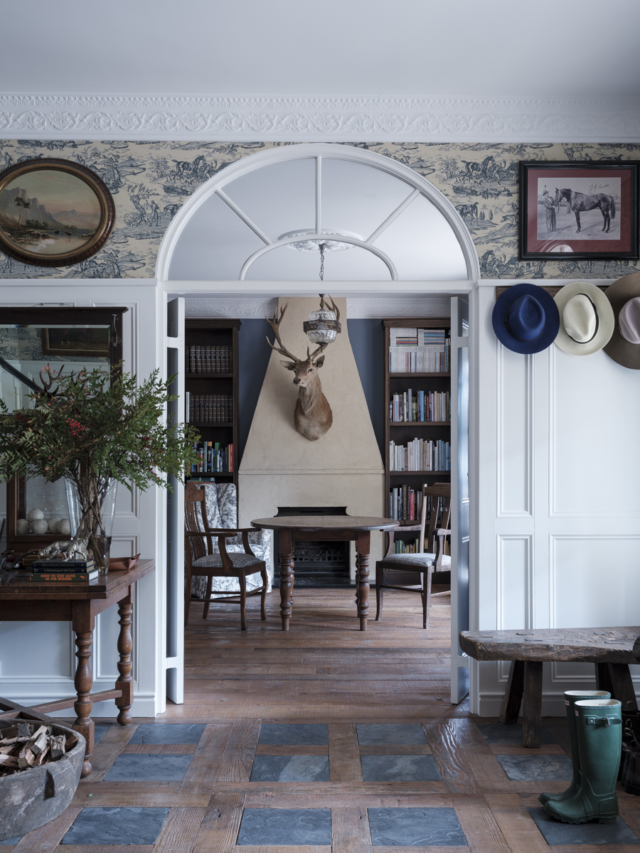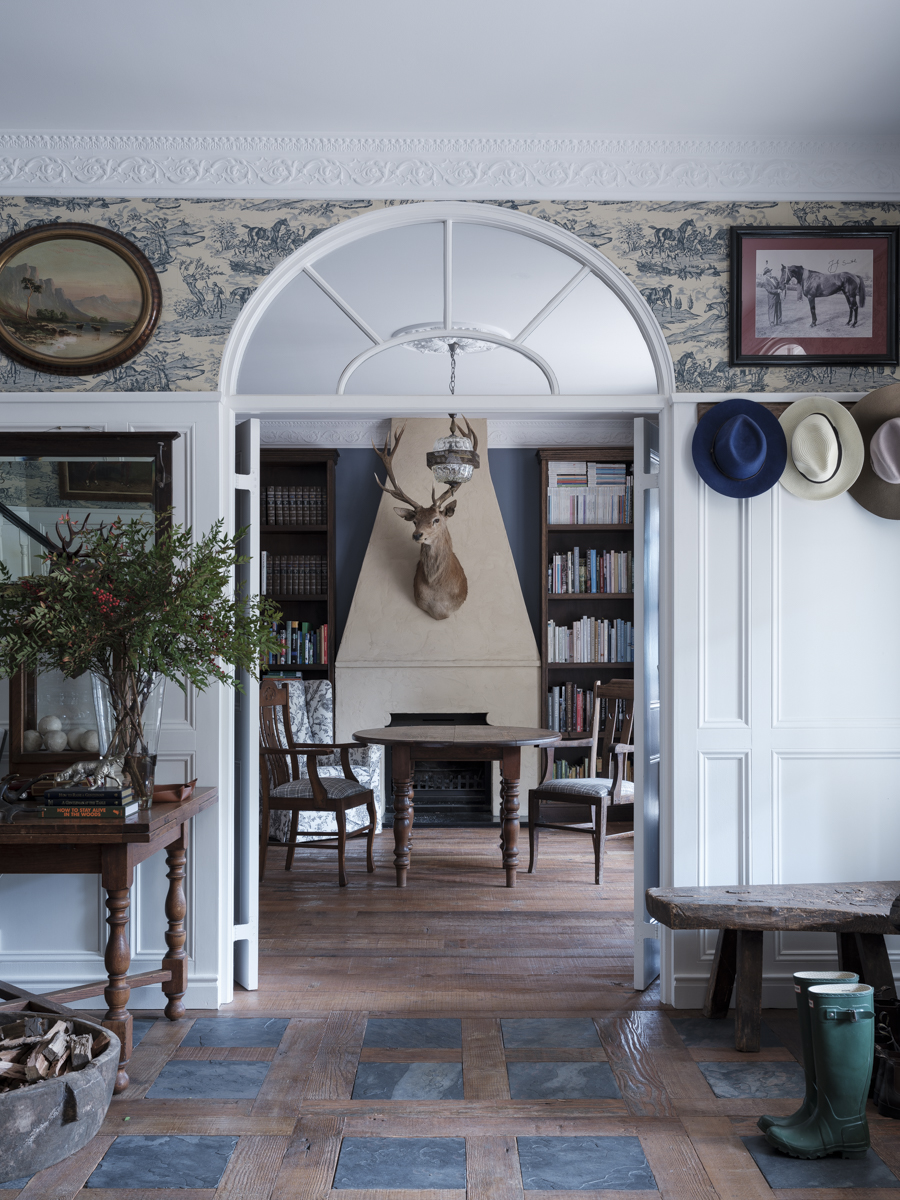 "Incorporating old into new has worked very well in this project. Salvaged items, vintage architectural pieces and existing form and materials were intermixed with the newly built parts to create the overall atmosphere of a hardy, robust, set in stone kind of country dwelling."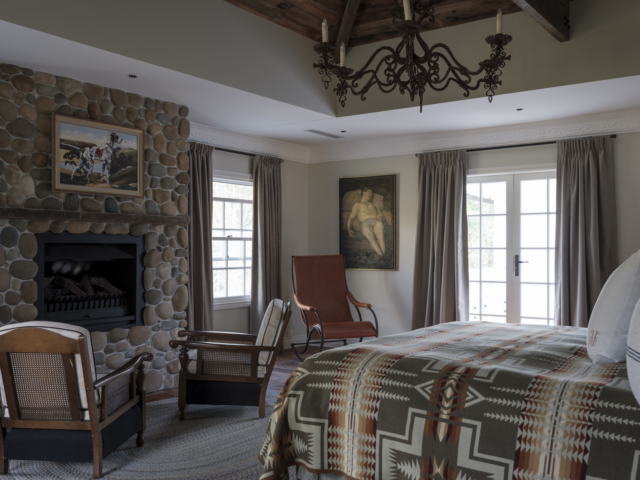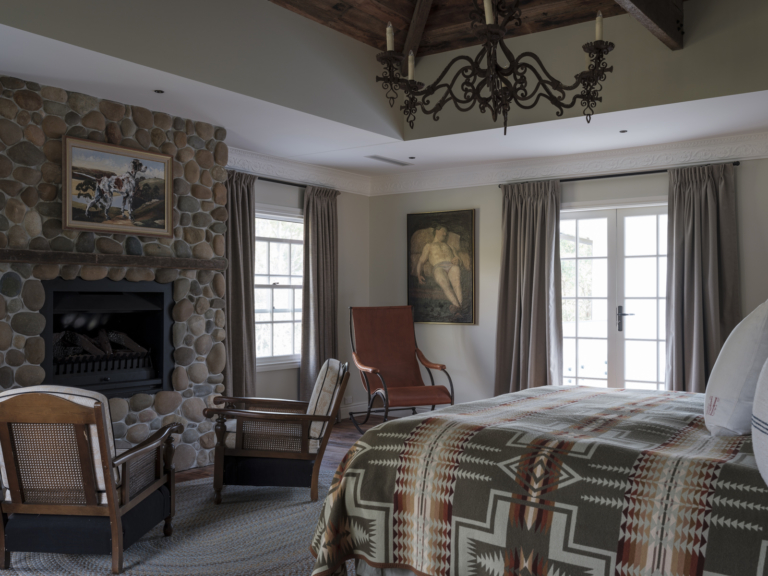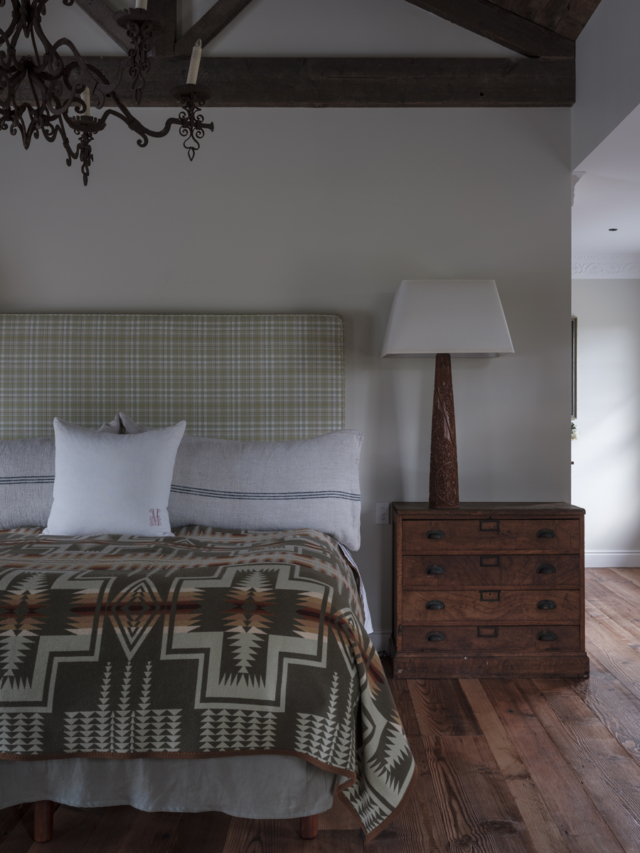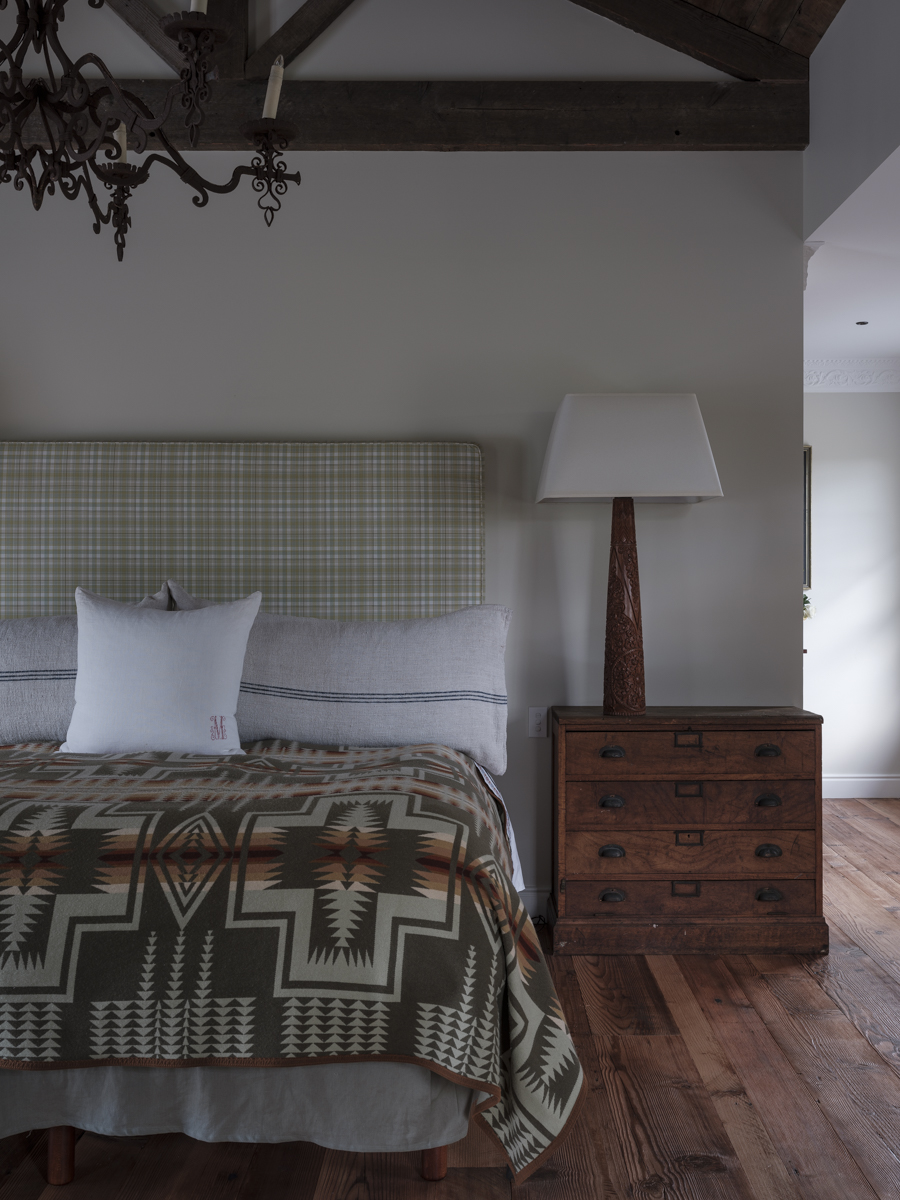 "My favourite part of any project is the source, the hunt, but this project opened it up to an entire new level for me," says Danni.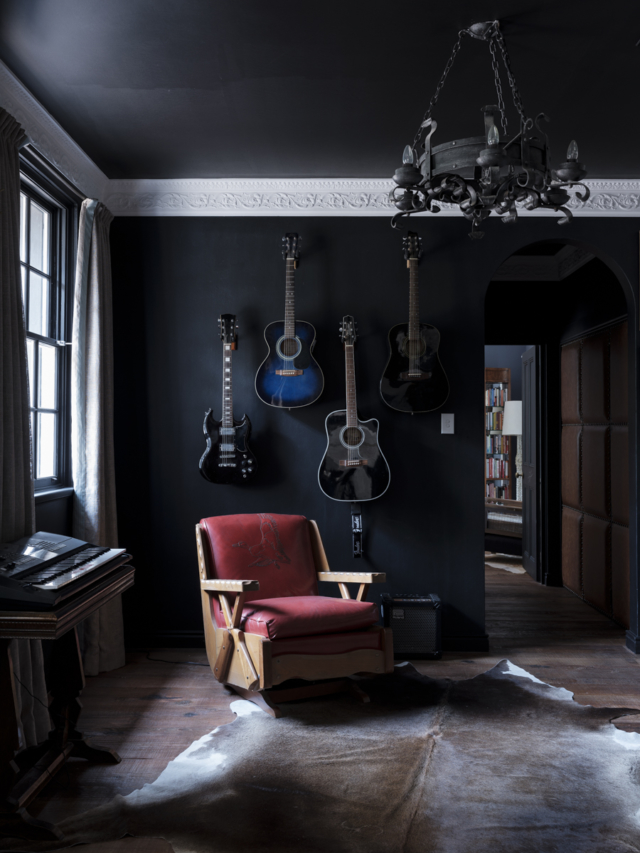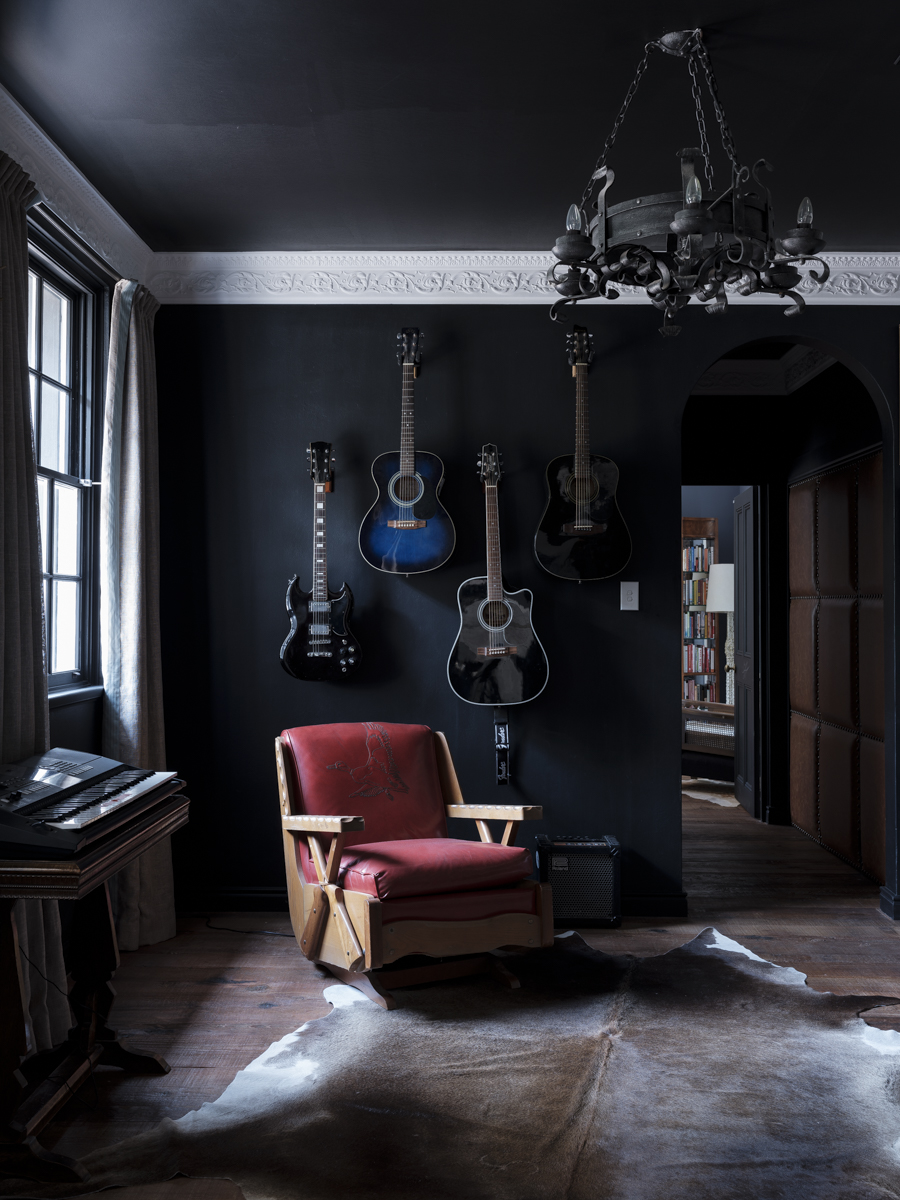 The home is in Terrey Hills on Sydney's Northern Beaches, and is home to Danni, her husband, four sons, dog, six chickens and eight horses! It's comprised of existing parts, renovations and additions. "We were wanting to achieve a rural, non-precious living environment, muddy Wellington boots in the house and all, but still retain an air of sophistication and style about it," she says. We think she nailed it!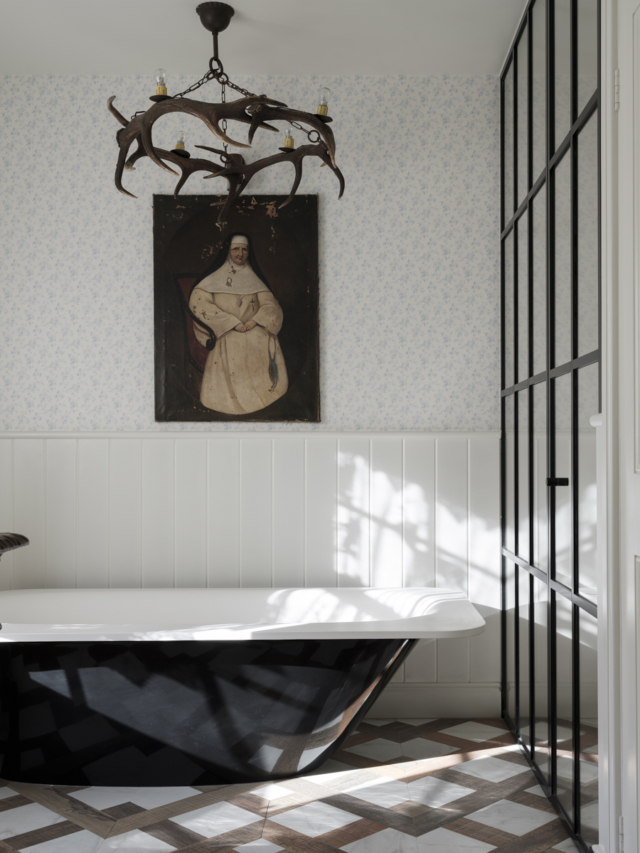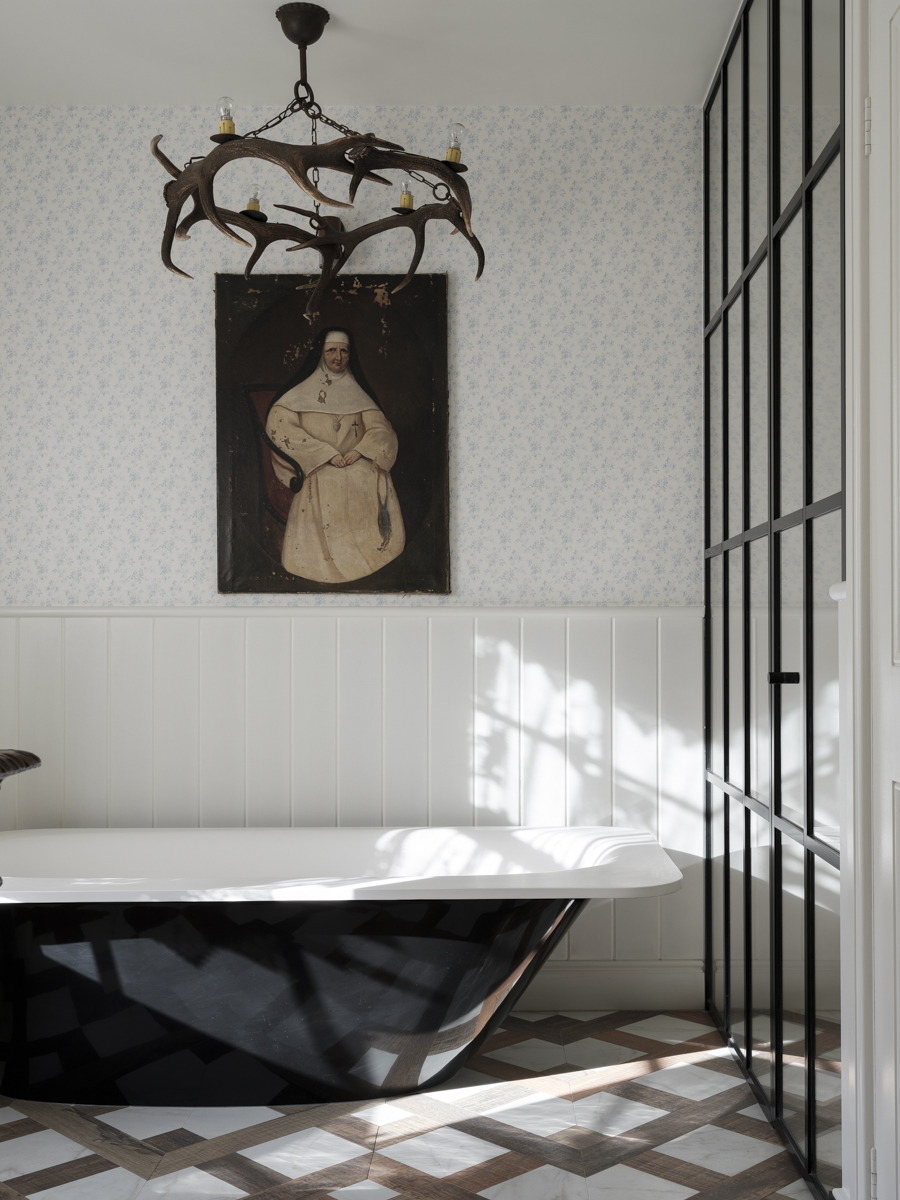 "There is a strong history of Italian immigrants from 50 to 60 years back who arrived in the area and set up their own vegetable crops and businesses to survive, and some of these still exist," says Danni who explains that the influx left its mark on the local architecture. "With the movement, houses in the area still boast Italian features such as arches, columns and rendering. Elements such as these have been incorporated and celebrated in the design of my home."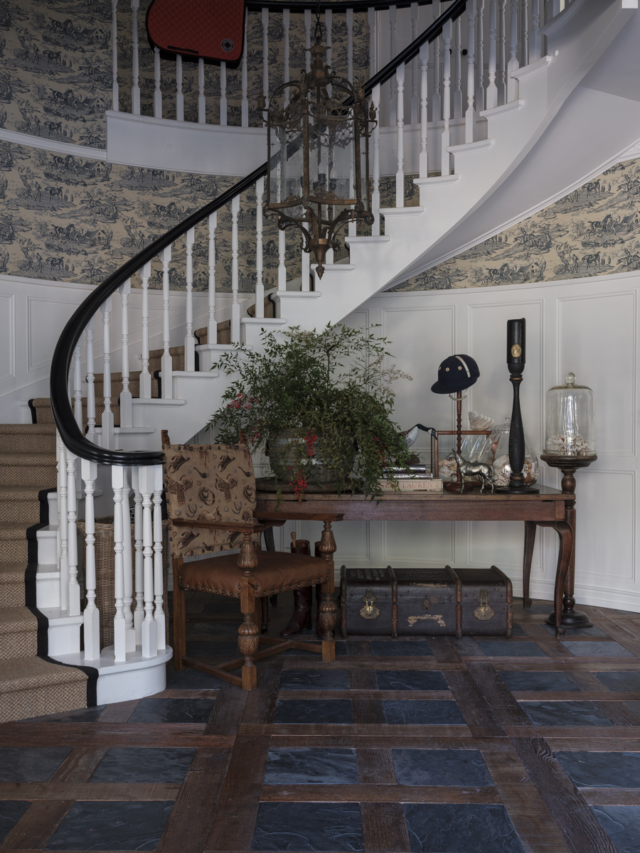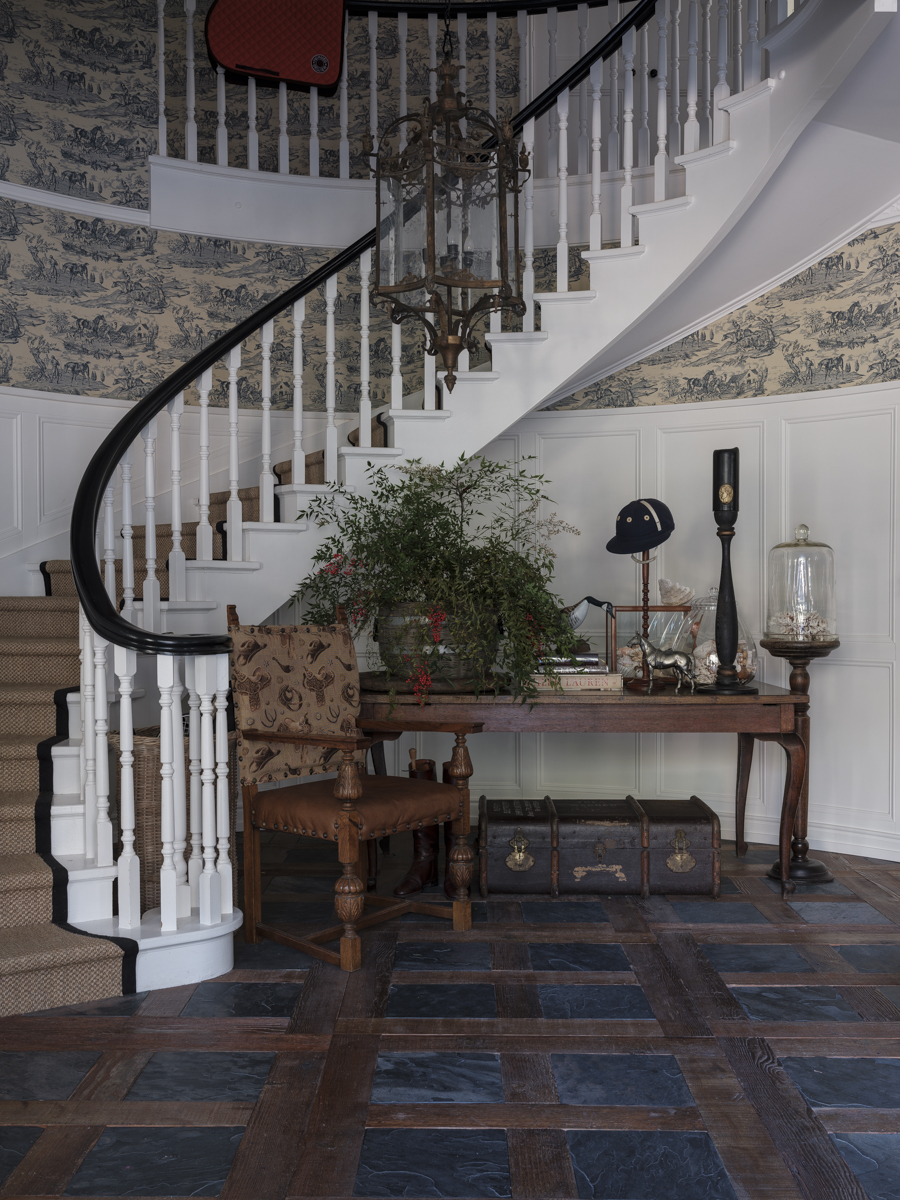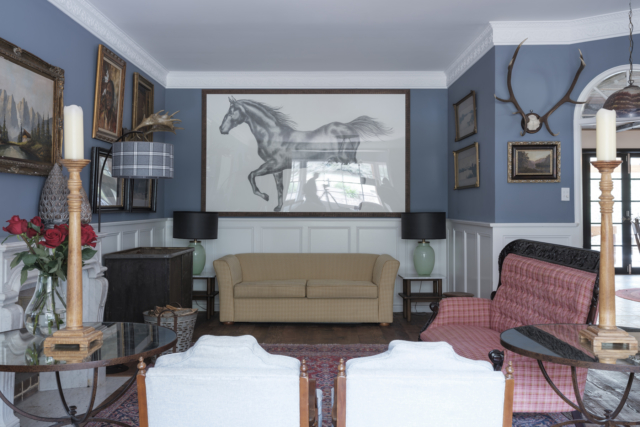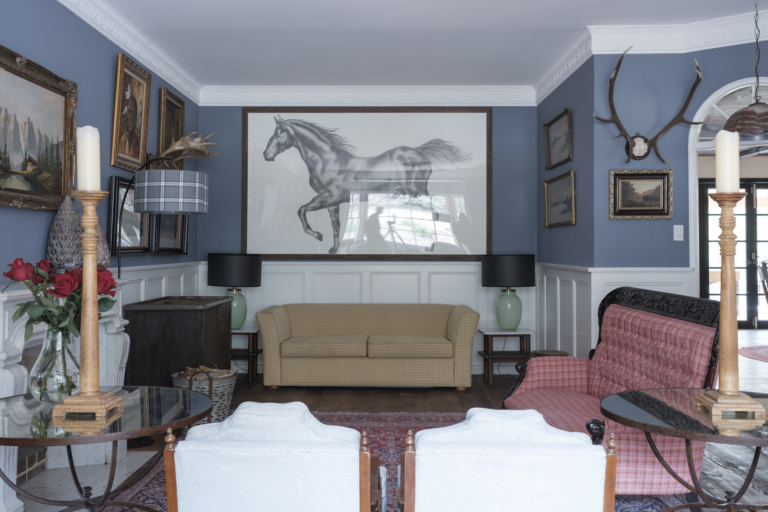 A highlight of the home is the kitchen – a truly original space that features a gorgeous timber ceiling. "The kitchen ceiling was sourced, after hunting for months and months, from a farmer in countryside New South Wales. He literally had a pile of lumber sitting in his yard for over a decade! It was treated and applied to the ceiling and then crossed with beautiful hardwood beams to give the room a feeling of an Italian masseria," says Danni.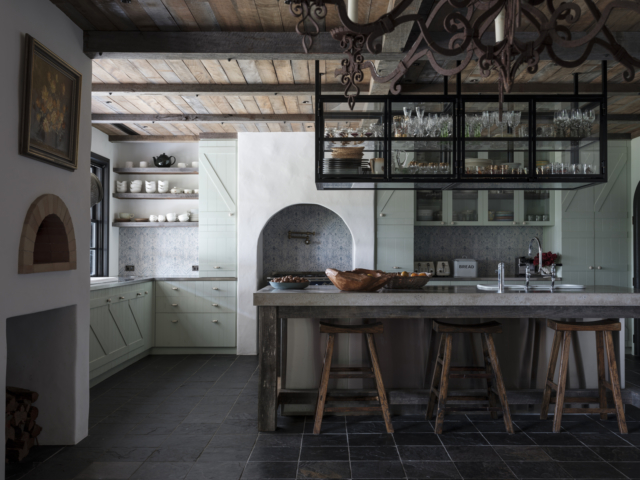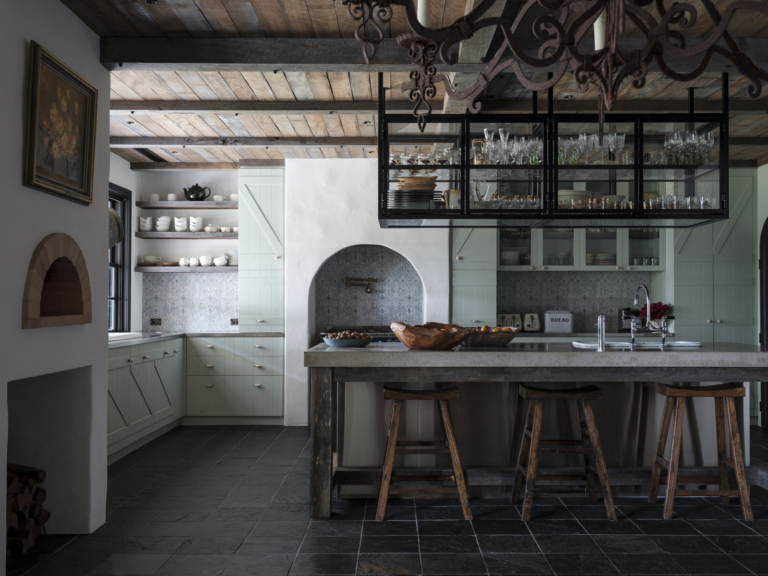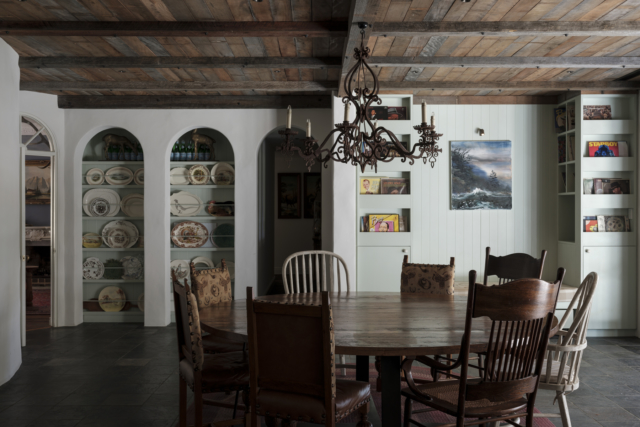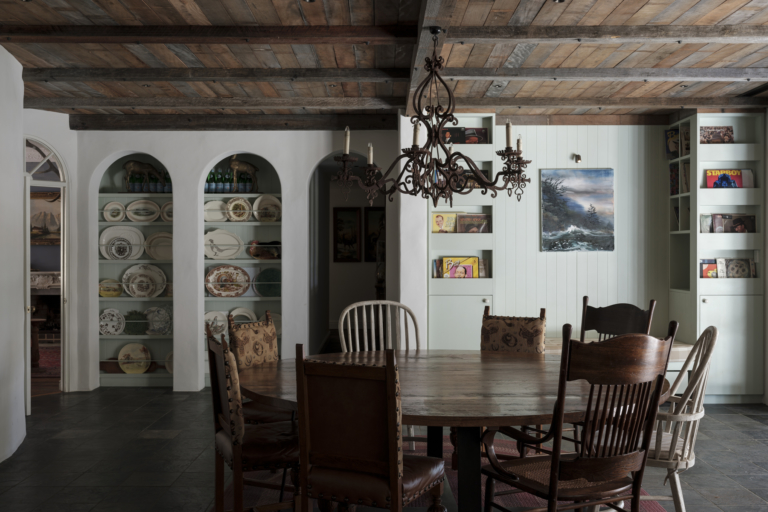 Other notable details include the interior and exterior render. "It was carried out by a skilled, authentic Italian team and the process was beautiful to watch – real time art actually. I was even lucky enough to get my hands dirty on one occasion and give it a try. Trust me, they dance across the walls compared to my attempt! And with so many large surfaces and curved walls, we wanted to feature them as 'art' instead of just giving them a lick of paint."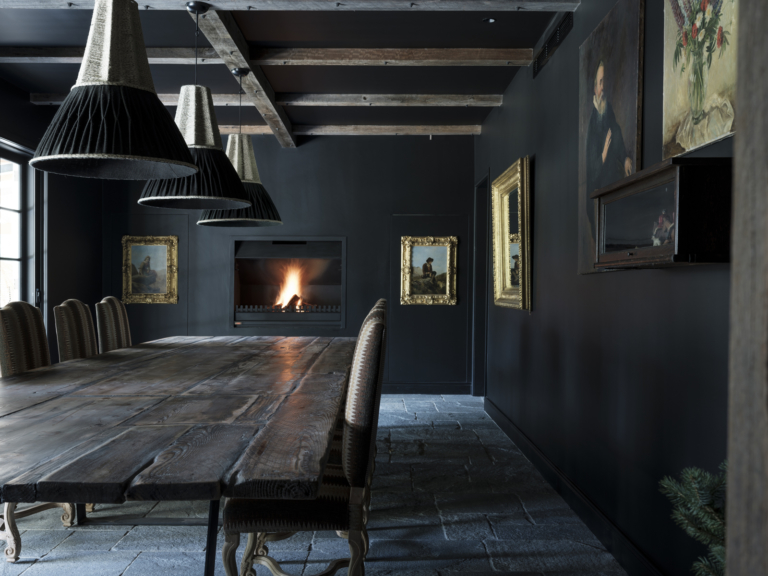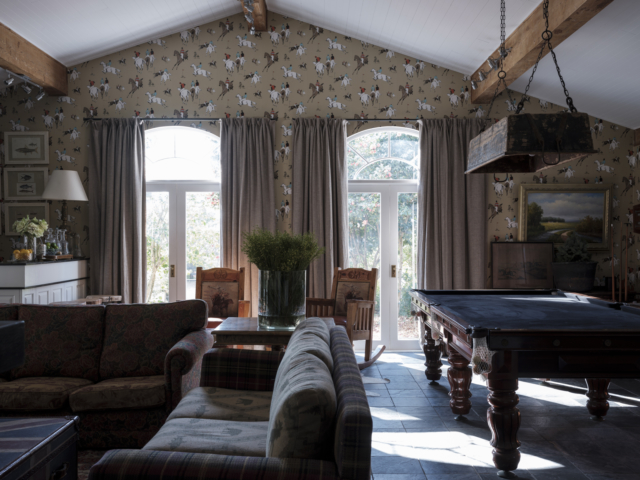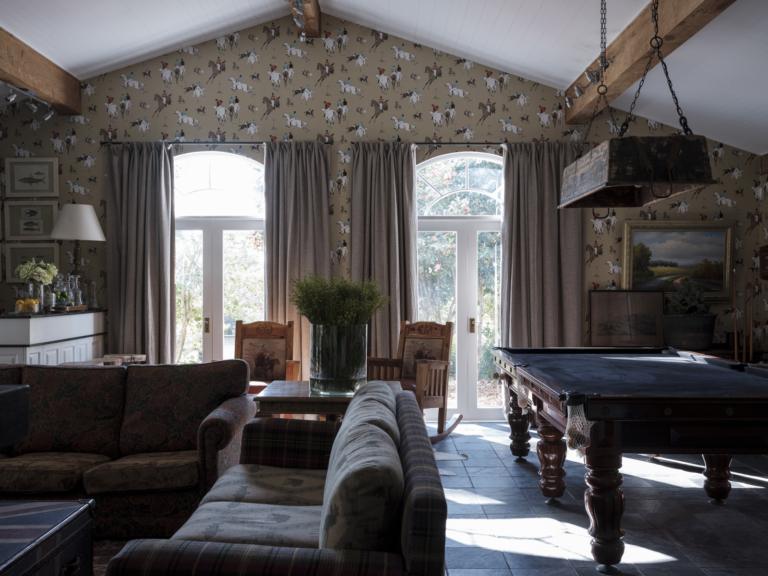 For more on Danni and her business Teepee Creative
Meet the artist obsessed with the Australian bush