Surrounded by greenery, it's hard to believe this home isn't located in a rural idyll. Nestled in the eastern suburbs of Sydney, this residence is perched on a five-metre heritage sandstone wall amid the bush in a heritage conservation area in Woollahra.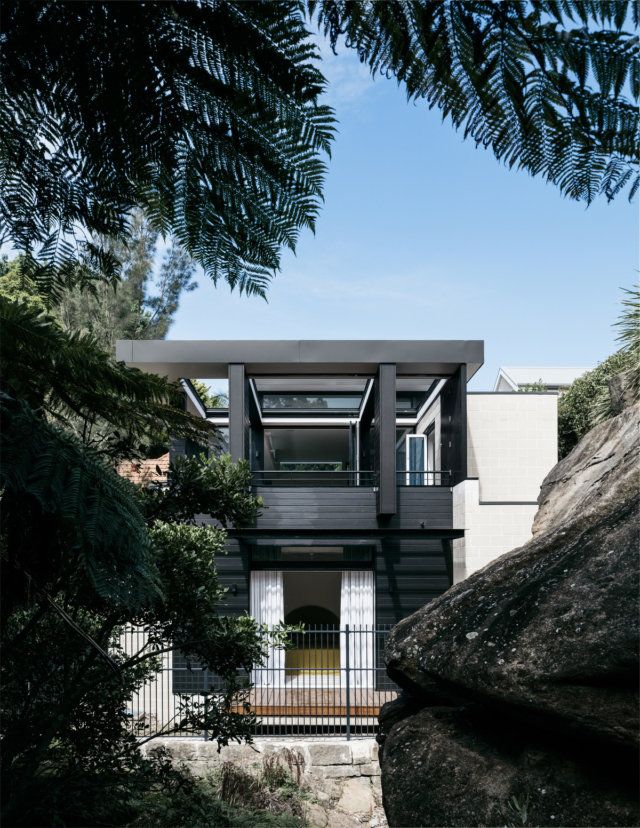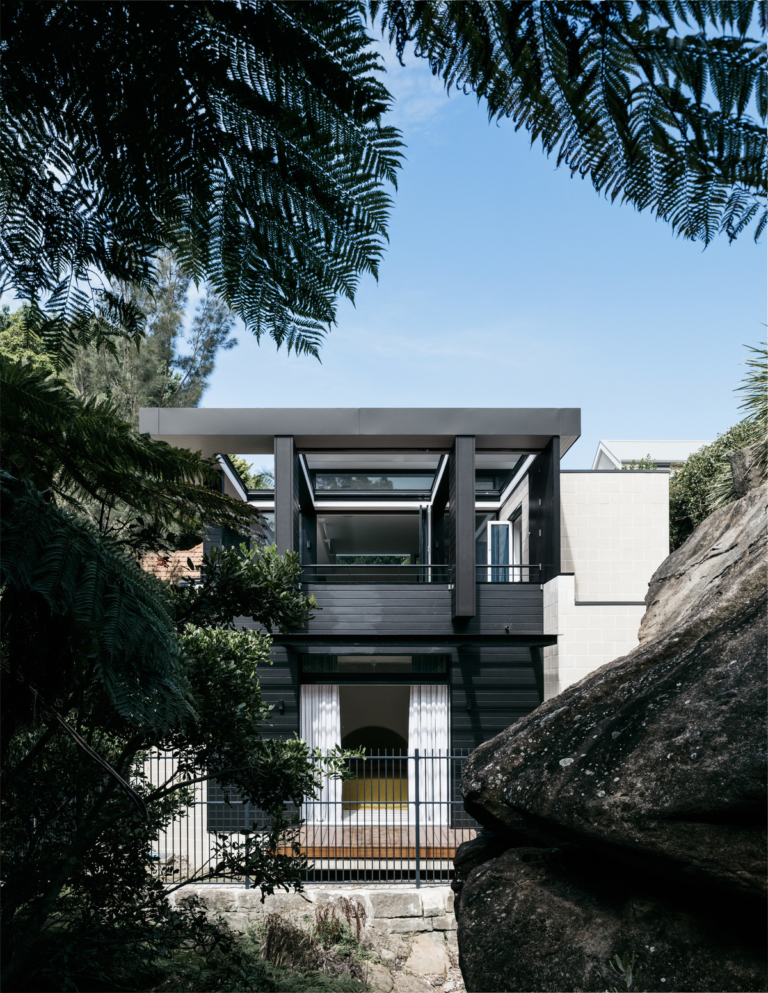 "The home was originally designed by Andre Porebski for himself and his wife. When it sold with the DA, the current owners luckily didn't want to change too much except for the proposed study which became a bar!" says Victoria D'Alisa, an interior architect and director at Porebski Architects.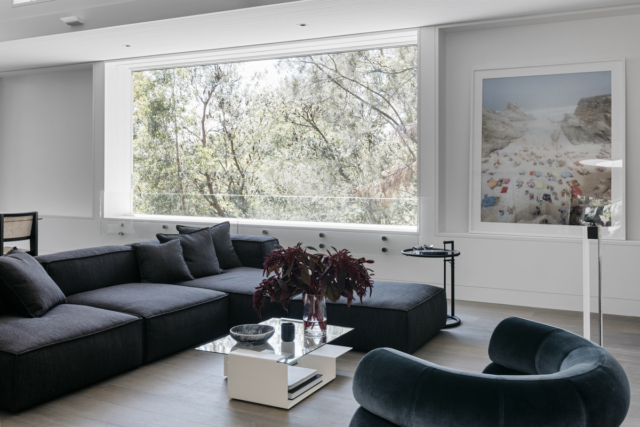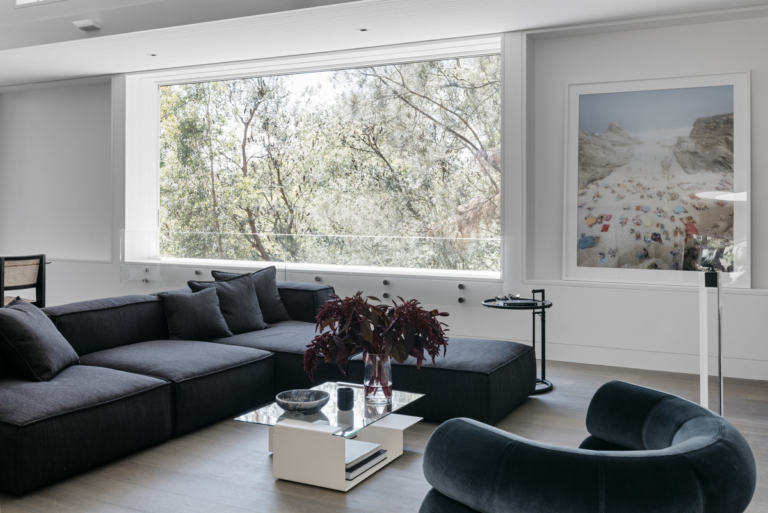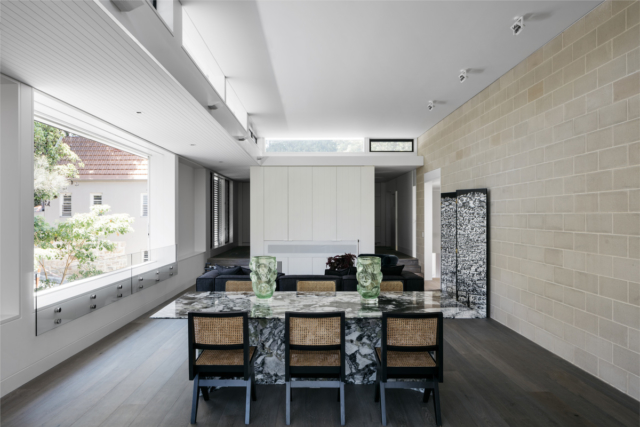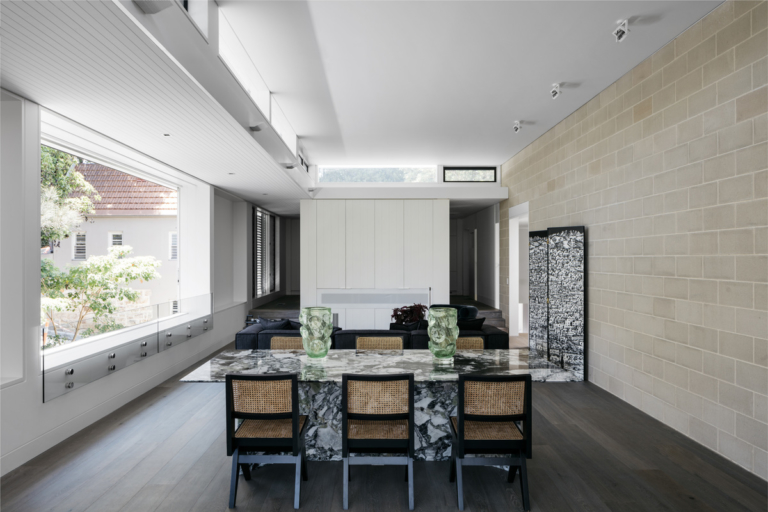 The house features strong concrete block corner buttresses rising up from the existing sandstone base and light timber framework on the first floor which helps it meld into the bushland setting. "The concrete block, used externally and internally, is a standout design feature," says Victoria.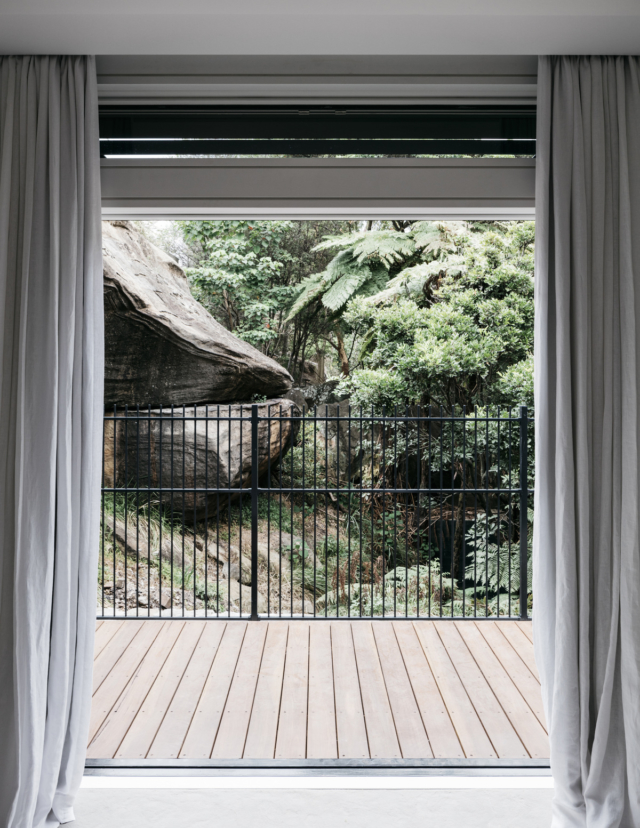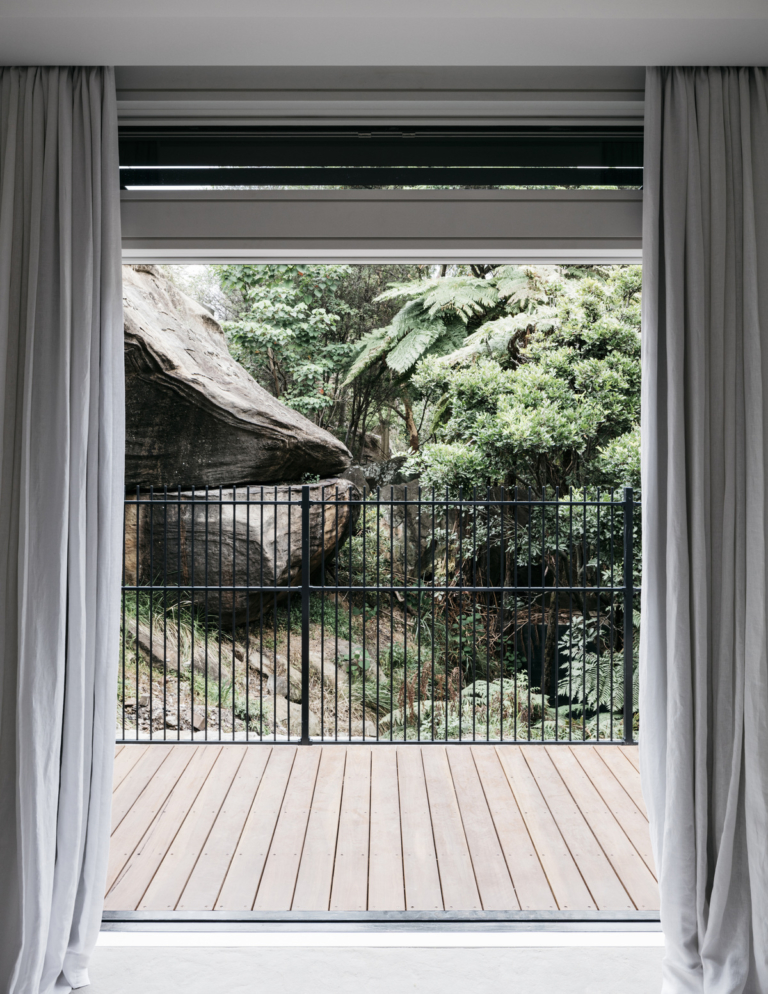 Featuring an inverted design, four bedrooms are situated on the more private ground floor while the living, dining and kitchen areas are on the first floor where they take full advantage of the views.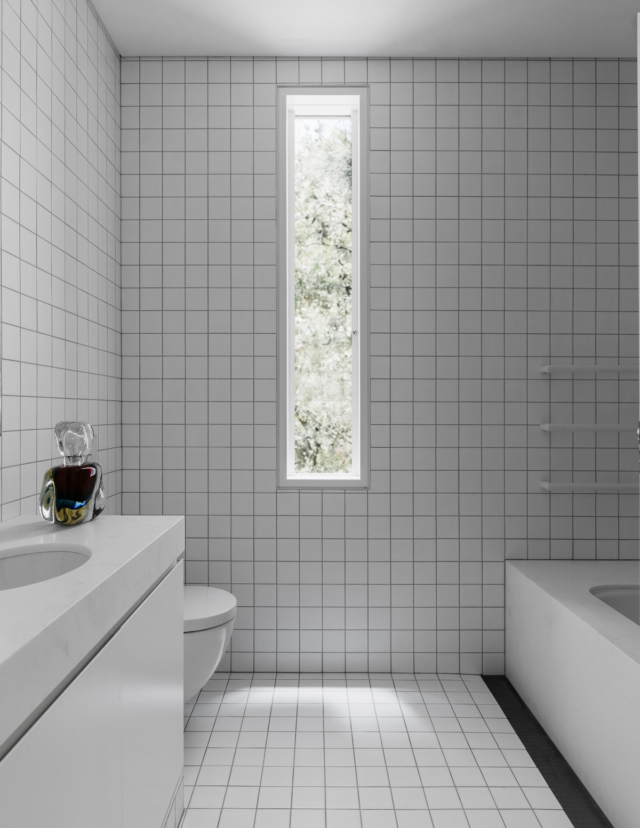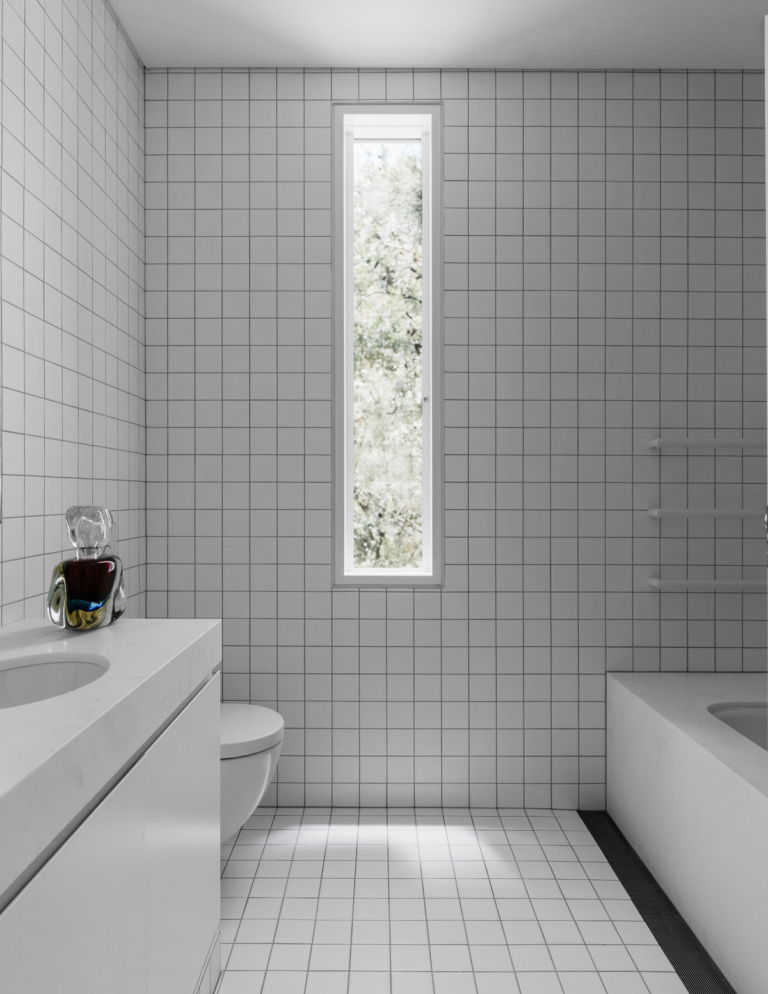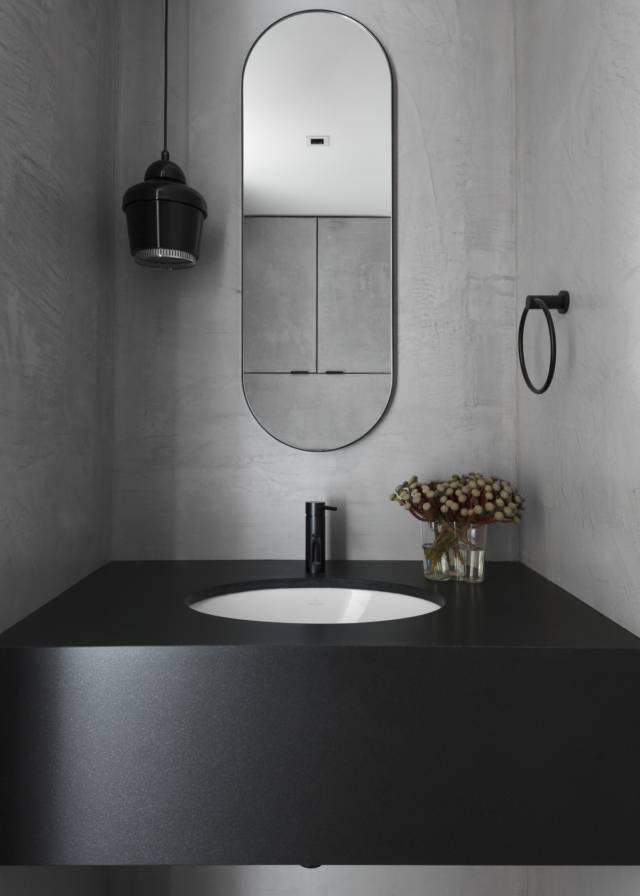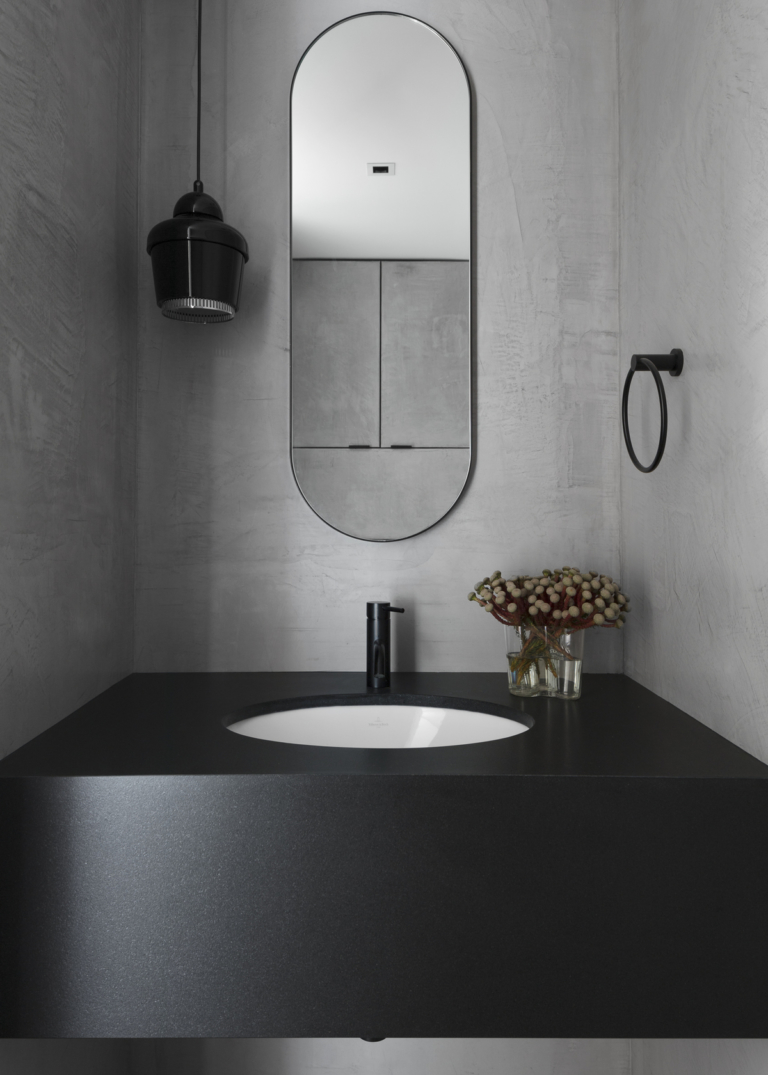 The Zen feel of the home is further enhanced by its palette which is comprised of natural concrete block, black timber boards and windows and black zinc – finishes that were chosen to complement the park setting and make the home blend in rather than stand out.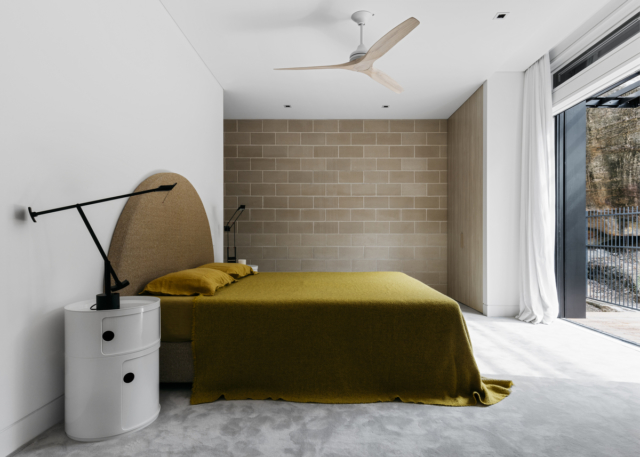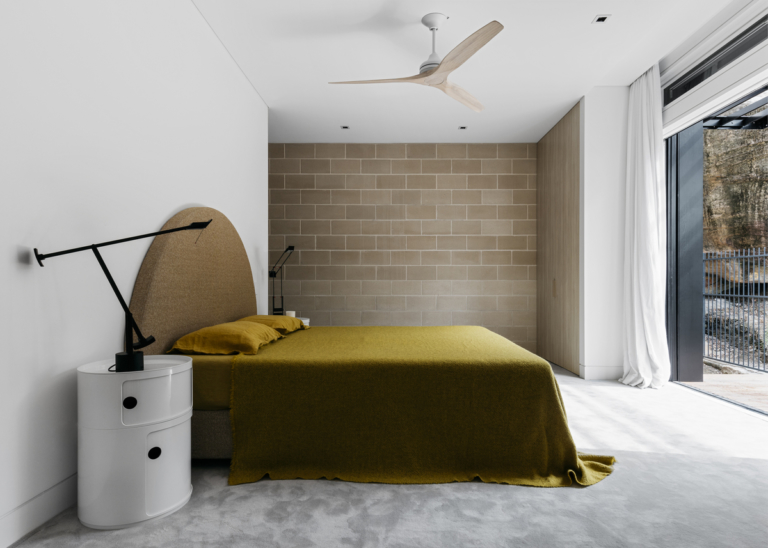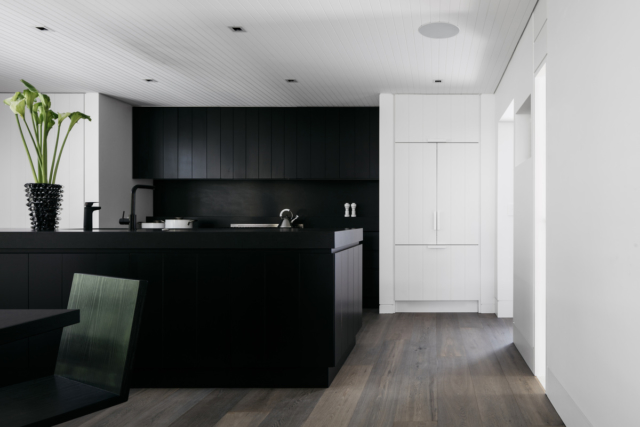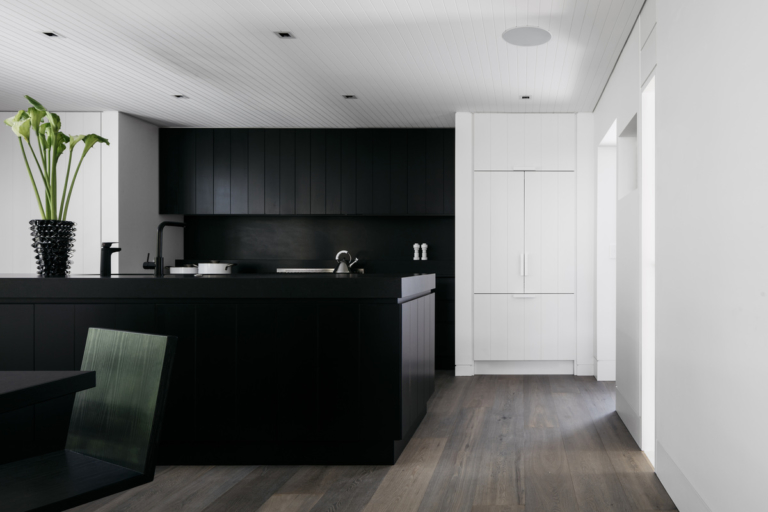 "My favourite part of the project is having the living areas on the top floor to maximise views and sunlight and to utilise the roof space to create the lantern roof volume," says Victoria.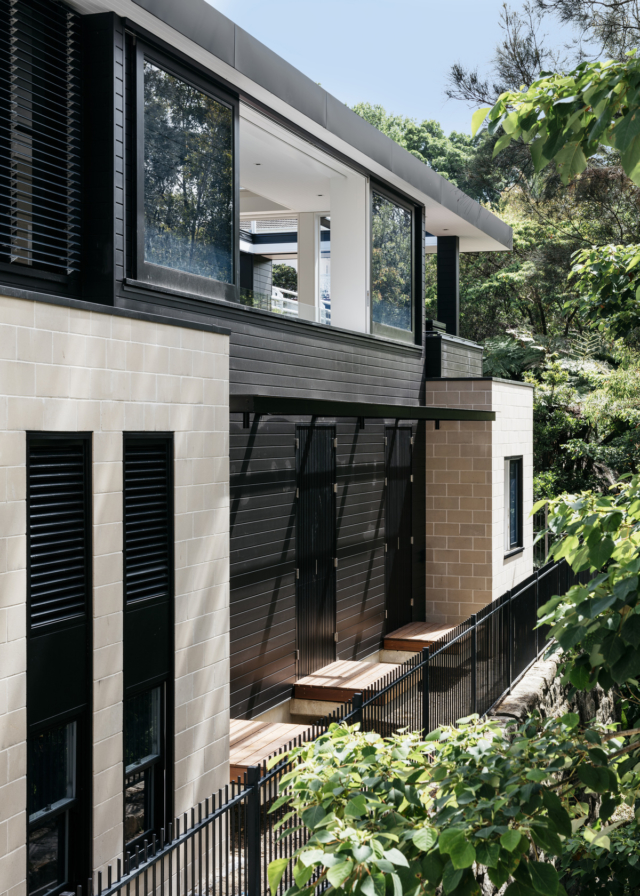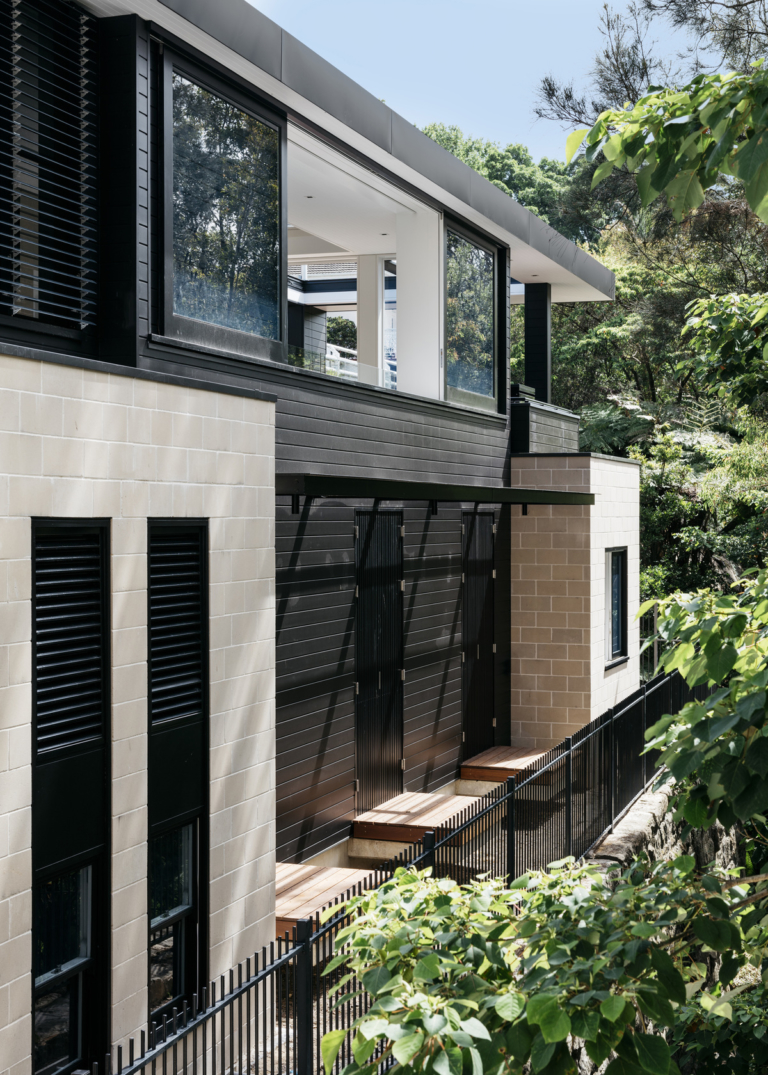 Photography: Felix Forest